Diary
Tuesday 30 September 2008
Woke up to a clear and sunny morning in a horse field *S*!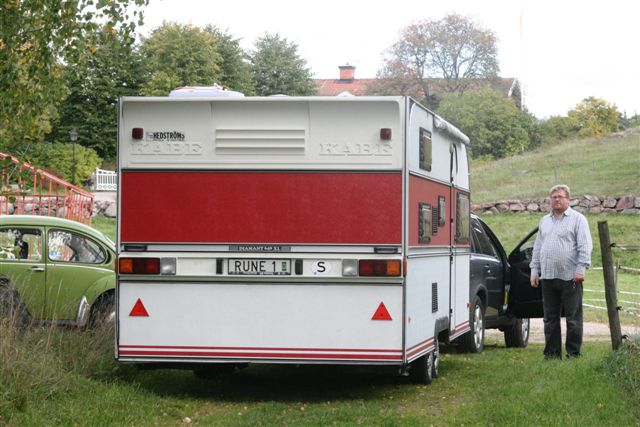 At 11 we went to the vet and one hour later we were on our way back home again.
We went to this vet because he is one of the best to read x-ray (he has done it for MANY years for SKK)...I hate to wait 3 weeks until we got the result and most of time the vet says that this looks sooo good, and then You got C hips on Your dogs and get a chock. Better to know as soon as possible..
In Sweden they start with a "new" system to measure hips about 1,5 year ago..and there is a horrible increase of "bad" hips...some breeds had nothing to breed for and got the permission to go back to the "old" system!??! But this sounds not fair at all...the same for all or the "old" system for all!!!
Anyway have we got some dogs with C last years and did not understand anything when we together with the vet looked at the x ray...hips was perfect as before (there are 8-10 generations behind with A hips) and we start to get C anyway????? Was it all a waste for all this years to x-ray and breed on only free dogs...I don't know anymore!!!!
Now we have got to know that if half of the hip joint is not at least 50% inside the hip, they will automatically get C even though it fits perfectly otherwise...so I think it is different between C and C after knowing this. I think we have to look at the x ray and see what kind of C you get on your dog and use a free dog not only with A, but.... with deep A.
The result for our three dogs today was not good at all....probably two C and maybe one A. In some weeks we got the official result, but now we know what we have to expect. We got the chock today...and that was better than to go and believe they were perfect in 3 more weeks.
So it was a really sad day for us...we were starting to talk about what to do with our breeding. We have since a year decided not to breed that much anymore...but this was really nothing that we have expected.
On our way home we should go to look for a new caravan, but we did not have the interest anymore so we drive directly home.
We were home at 8 o'clock...depressed and tired. Thank You all friends for trying to cheere us up.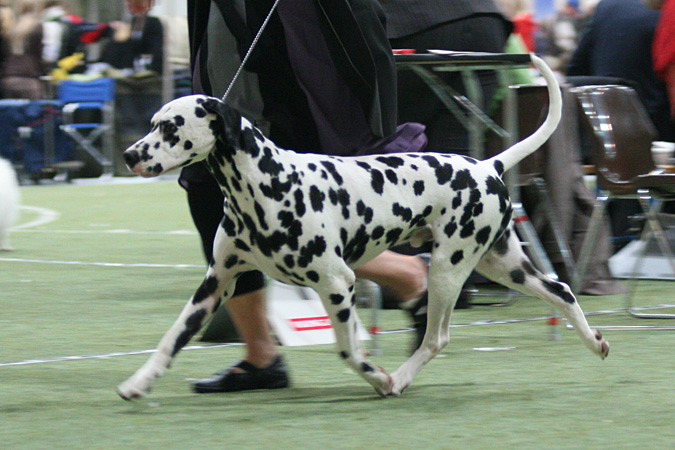 Photo by Pia and Teemu.
Monday 29 September 2008
Jonnie is now 18 Years Old.....my little boy *S*, he was born at 7.42 in this early and beautiful morning 18 years ago...on a sunny Saturday in September. He was 3.780 gram and 54 cm long...
Jimmie and Jonnie Oct 1990. Jonnie have no time to close his eyes because he was soo impressed by everything his big brother was doing (still is)!
Some hours later Jennie and her boyfriend Curth Ove (Jonnies godfather) came with Jimmie to look at the newborn...Jimmie had lot of presents that we made for him and the baby before..so he was sitting at the hospital opening presents with toys and trucks of course.....! I think that Jimmie was most happy for these, and he was showing everything for Jonnie that on that time just was lying there and look with his big blue eyes (as we know that changes soon, and Jimmie had to protect all his things for this new curious active little boy that was all over *S*).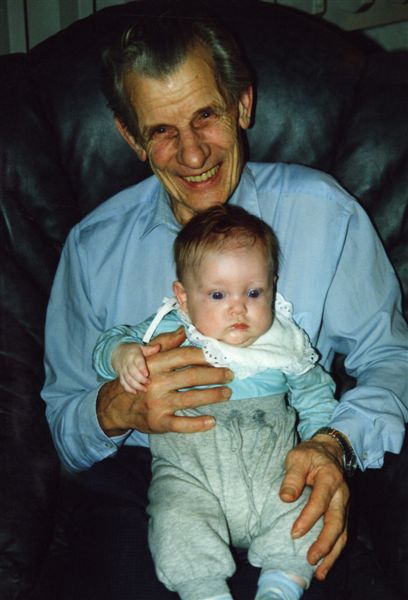 Jonnie with my dear father, in 1990.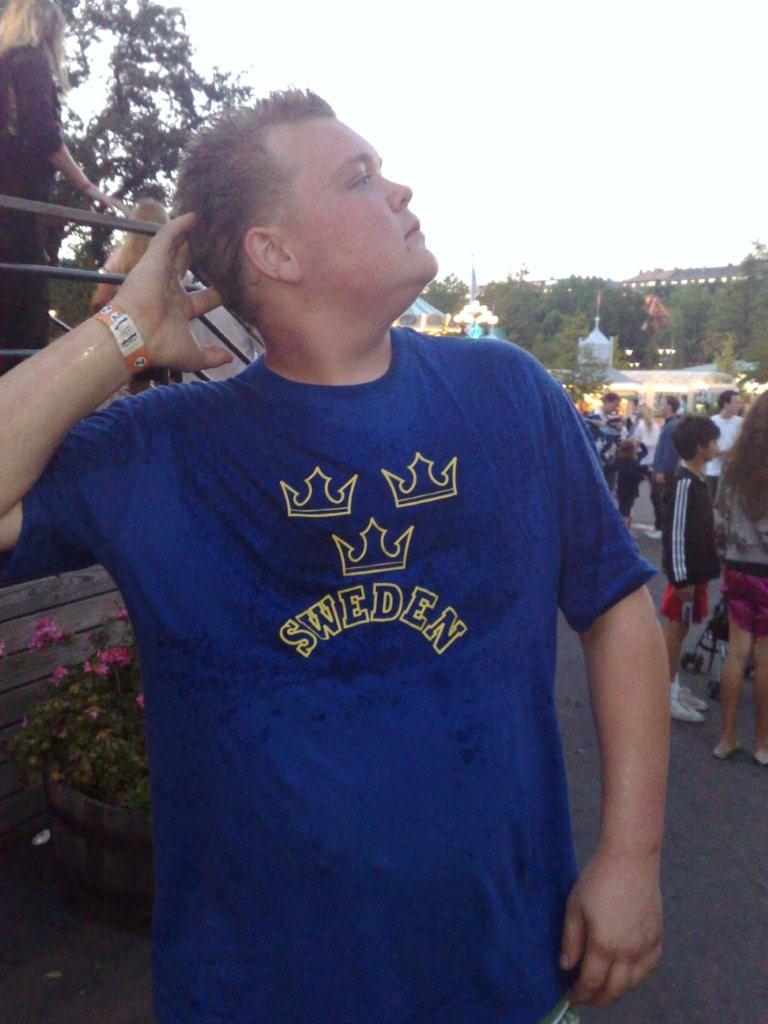 Jonnie at Liseberg this summer!
We are still in Finland, the boat to Sweden will leave at 16 Finnish time (15 Swedish).
We talked about this trip long time ago, but Jonnie want to wait and celebrate his birthday together with his driving licence, when he get it in a while...than it will be a party with two reasons.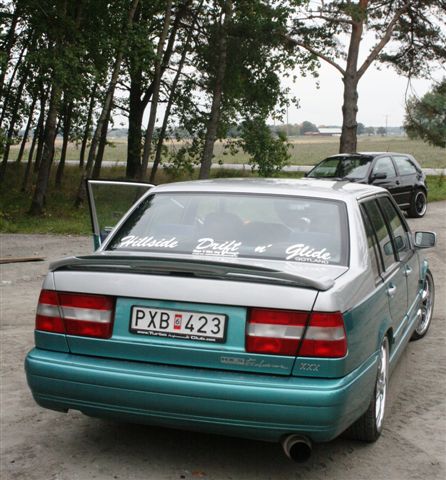 My dear friend Helena in Stockholm often send me photos from her days in the big city, here are some.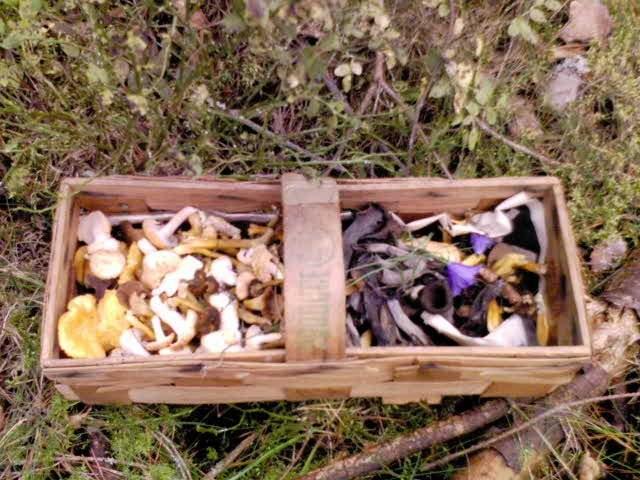 Helena is out in the forest every day (I did not think it was more than concrete in Stockholm).
When I got this photo last week I was almost on my way to call Mark in England and to jump in my car for a trip to Stockholm!!!!
Look, here can You drink coffee and eat CAKE, as much as You want for 35:- .....4€......!!!!
I can promise that IF Mark and I go there together..the shop have to close in some days *S*!
Mmmmmmmm too good to be true!
Here is a little girl that want to be a model *S*! Ellie 9 year in January.
Very soon there will be one more grandchild....only some days left now for Nathalie!
Last week I got an sms that says......Tell Just ONE word about ME! And I ask some friends and family to do the same about me...funny!
I got so many different words back....Creative (from my mother), Boss (from my daughter *S*), Honestly (Bente, Jenny), Nice (Helena, Nathalie), Dearest (Hanna), Fantastic (Nyhammers, Hildegun), shopaholic (Ewa, she know me well *S*), Wonderful (Rune), Rich (Jonnie *S*), Skilled (Louice), Sharp-tongued (Anita..should SHE say *S*), Lovable (Sissel my dear), Well-known???, Famous!!! ha ha ha this was fun.
As You can see I was sitting here in the caravan writing in my diary and Rune have been meeting Slava and Olga with the Russian bitch for mating again. After that he came in and was just sitting relaxing.
SUDDENLY I looked at my watch !!!!!!!!!!!!!!!!!!! Oh my god...the boat I scream...we should be at the boat in Mariehamn in about 5 MINUTES!!
I dressed my self in 3 minutes...put all loose things together in the caravan and Rune start to walk the dogs very quickly and to hang the caravan after the car, and all these things took 15 minutes in a really hurry!!!!
In over 100 km we were driving against the boat and Mariehamn, it was 35 km and some slow traffic...I was talking to Jenny in the phone and I got almost panic when I was thinking about to stay here at Åland one more day if we do not reach the boat in time. She try to calm me with saying that IF SOMEONE can drive there ....Rune can..she have been traveling with him so many early mornings in Sweden that she know that he drive like a crazy!! But it was not easy with the caravan after the car..
We should have been at the boat at 15 hour...BUT we were there 15.45 and the boat leave at 16.....we got NO problem with the in check..thank god. Puuuuuuuuuuh!!!!!
Last second to the boat. One of us need two dinners *S*!
Perfect happy to follow us home again after 3,5 month in Finland.
Happy to be at the boat on our way to Stockholm, and we went up to the cafeteria to eat dinner at once....
On the other side we drove directly to Upplands Väsby where we will be for x-ray tomorrow morning.
Hopeless to have caravan this time of the year in Sweden..everything is closed...and only answering machine at camping places..no place to stop..we try at golf clubs and more..but at 6 o'clock everything was closed!!!
After two hours we still haven't found a place to stay..so we continue to the veterinarians address..maybe there were a big parking close to the practice?
And Rune need electricity for his breathing machine...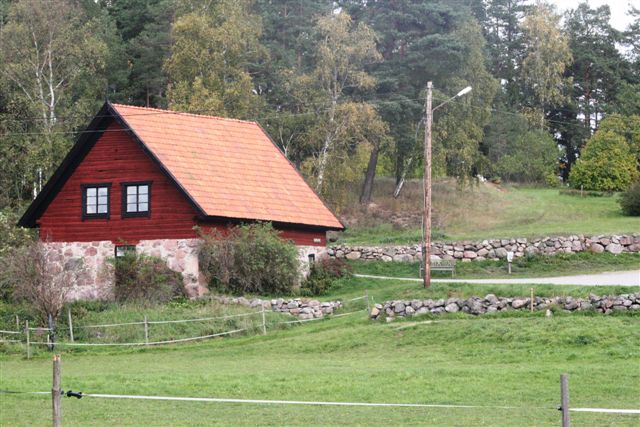 Beautiful in the daylight..but we could not see anything in the dark last night.
We drive into smaller "roads" and finally we were at the clinic....NO we can't be standing here...and NOT turn around either....!!!
Finally we have to reverse 300 m in the dark with me walking behind the caravan...I can tell You that it took time...we could turn around with a small house were a girl lived..she came to us and ask if she could help....we decide to reverse more and stay at a grass road to the horse yard...so we will not be in the way for her or anyone else. She offered electricity and we got water from her too....Sooo happy to meet a friendly person now..the clock was almost eleven and we were tired and hungry and so were our dogs that only have got breakfast today.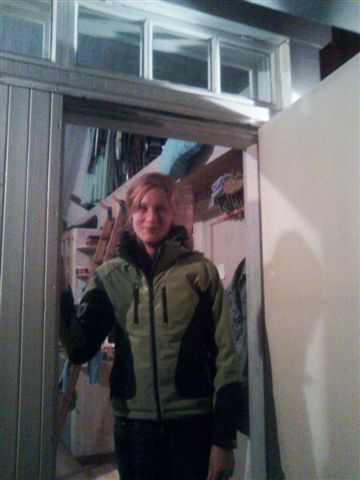 I made a bag with a scarf with horses and one with dogs for the girl....her name was Agnes, beautiful person, thank You for everything!
We looked at TV and fell asleep rather soon.
Sunday 28 September 2008
Eckerö/Åland/Finland, Int Show.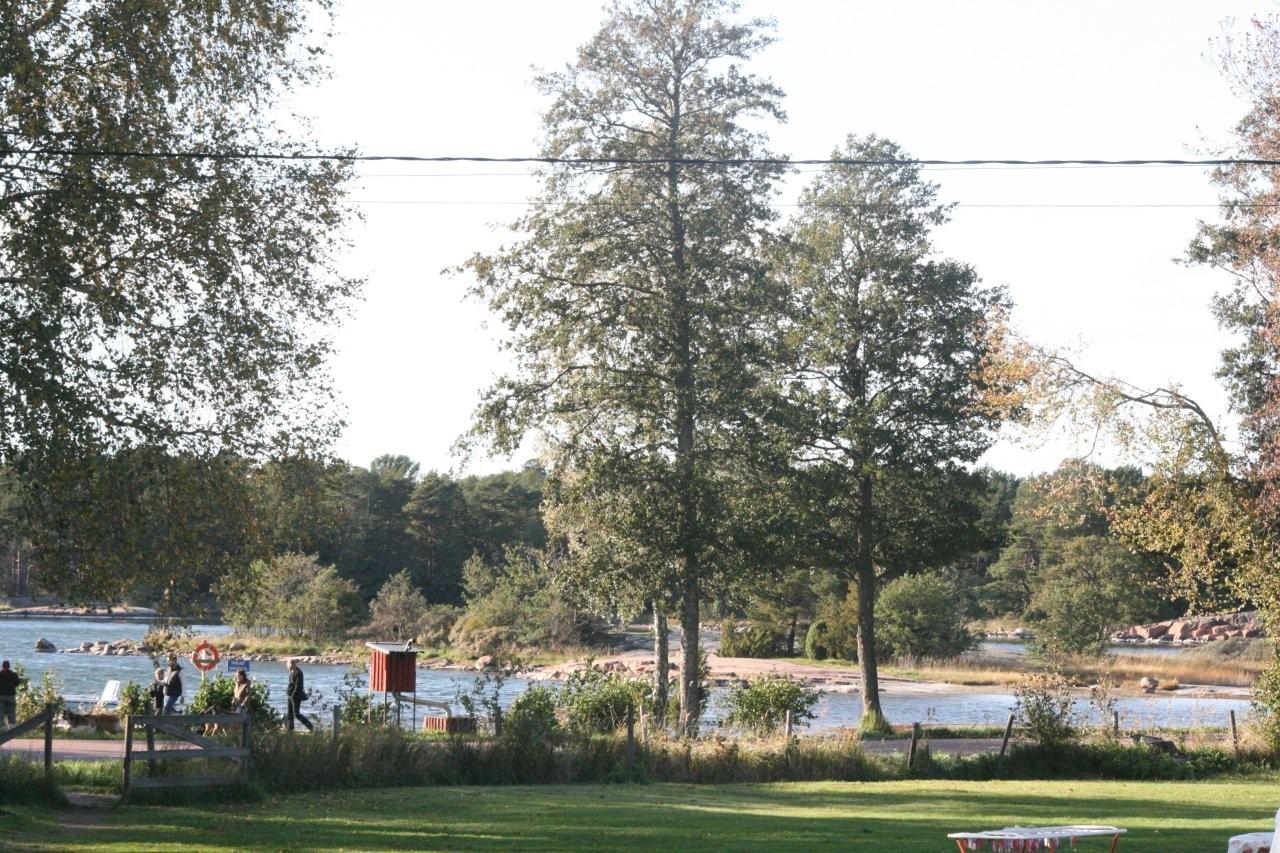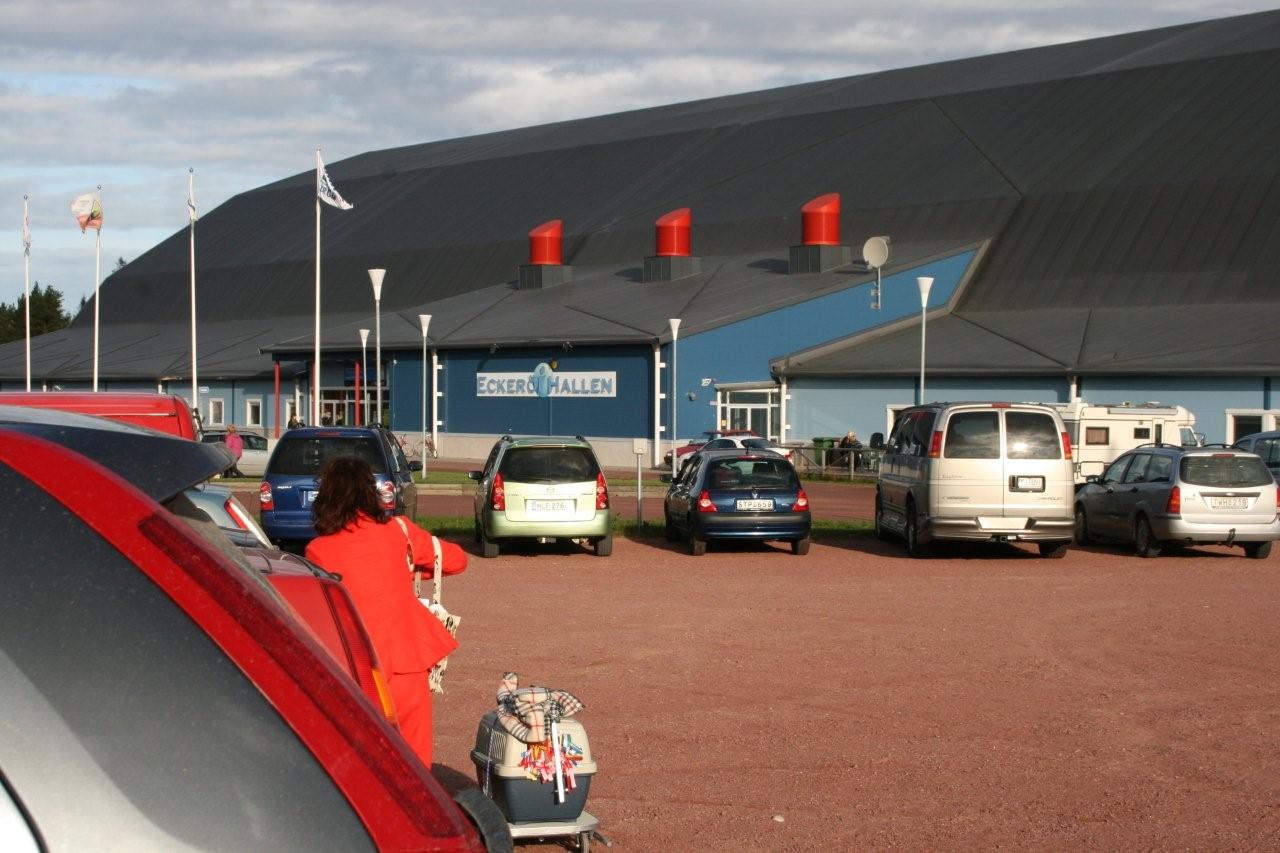 Up and drove 400 meter to the showplace!!! Perfect, and the camping place was free even with electricity for us that have been entering our dogs to the show!! We was almost in chock...something was free....You really feel that You were welcome here to Åland!!!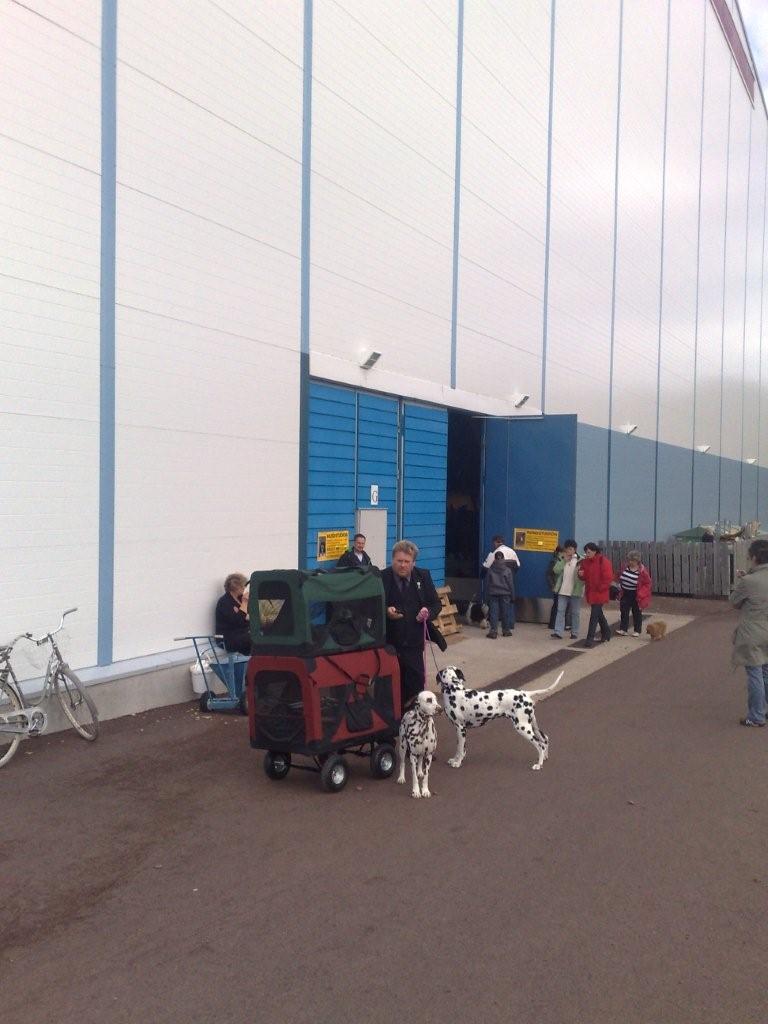 I have never been at Åland before, but Rune and Devlin was here some years ago to meet Leelo and her bitch for mating.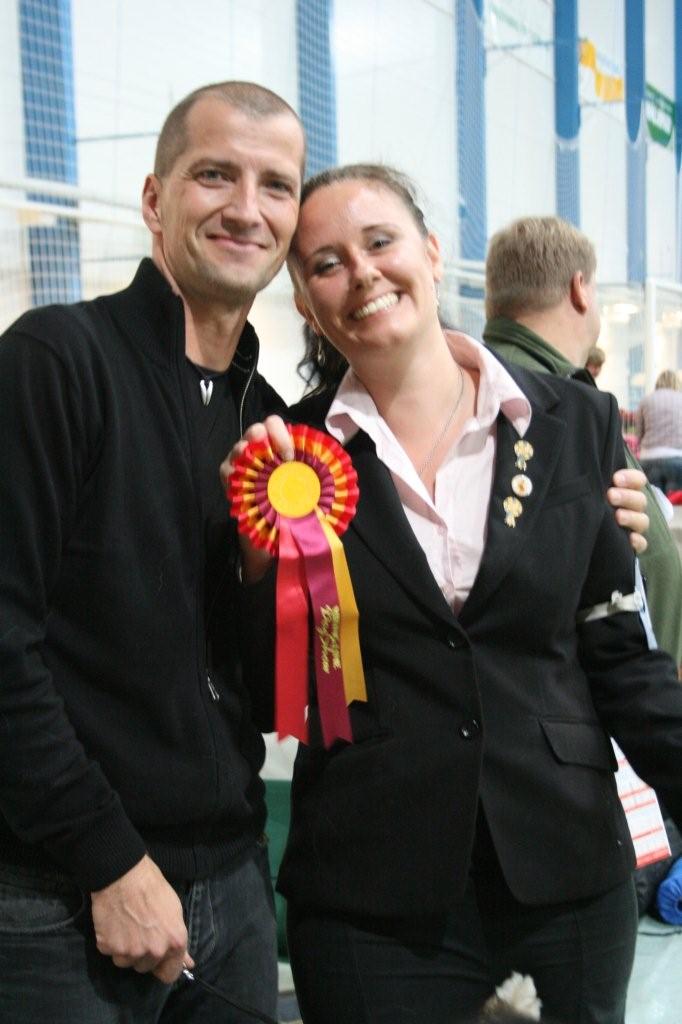 We met Ulrika and Kenth here (they have J Rollercoaster) but they were here with their other breed, and became BOB, Congratulations!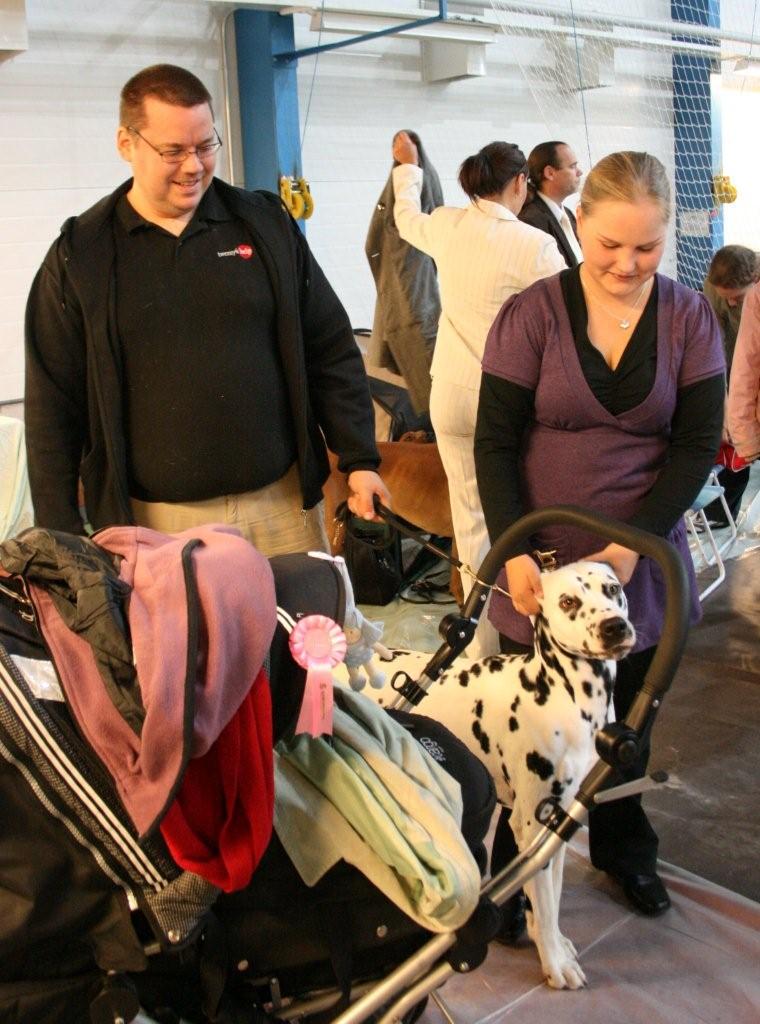 Expo became second Best Male today (Even if he do not have any ears *S*) after Bosson, so we were all happy that the CACIB gets to Expo, Hurray!
And as Bosson was nr one Best Male he got the Finnish CAC, as he never have been here in Finland before, so he is now...
Int & Nord. SF UCh Est UCh Jilloc's Loverboy.
Nr Three Best Male was Daddy with res Cac and Nr Four was a male from Pinewater (we think).
Our friend from Sweden P O Mattsson was there with his bitches and Best Bitch and BOB was our Devlina, with CACIB and CAC so even she is now Finnish Champion....Nr two Ch Spotnik's Coffe Cream Nr three maybe a Finnish Champion bitch and nr four P O:s bitch Dalmos Georgi Girl
Judge today was Per Svarstad from Sweden.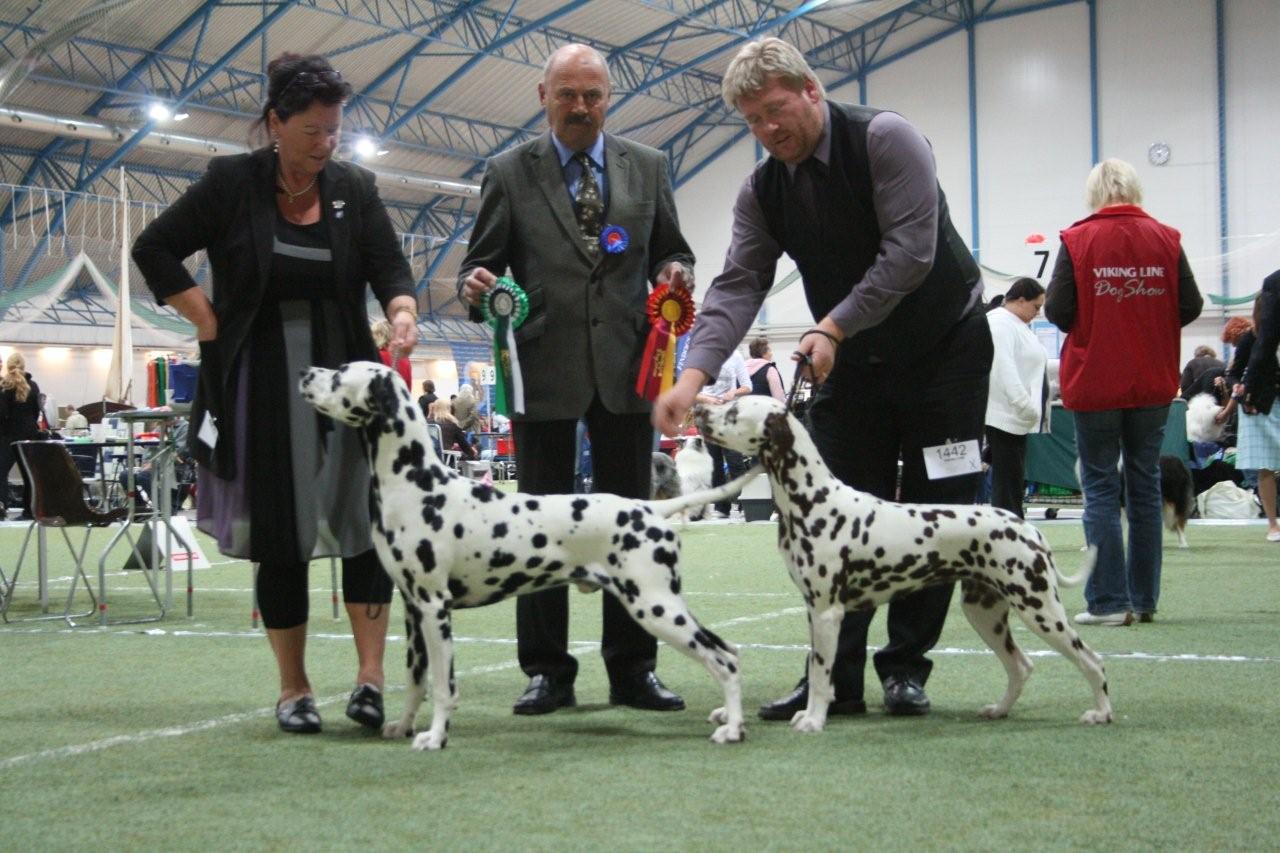 Photos by Pia.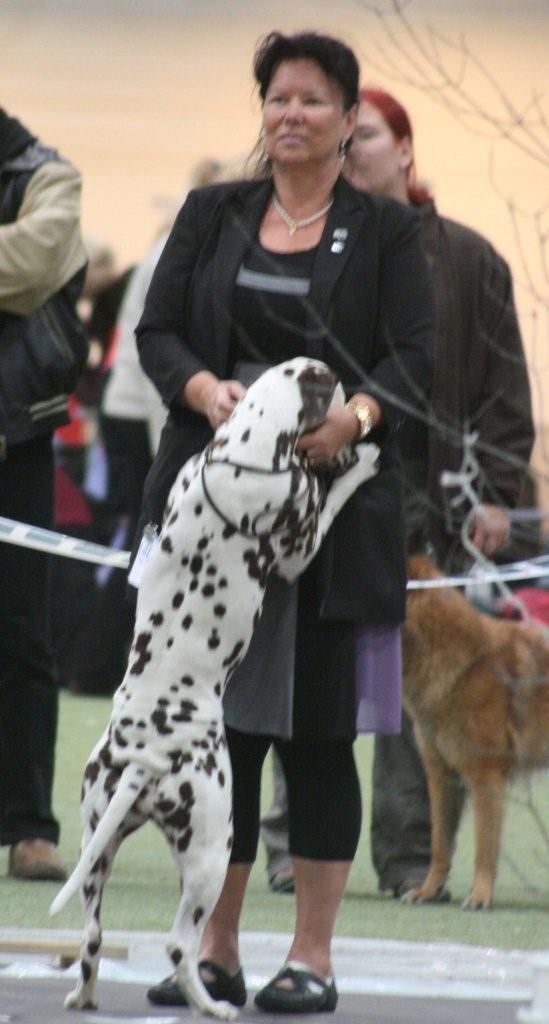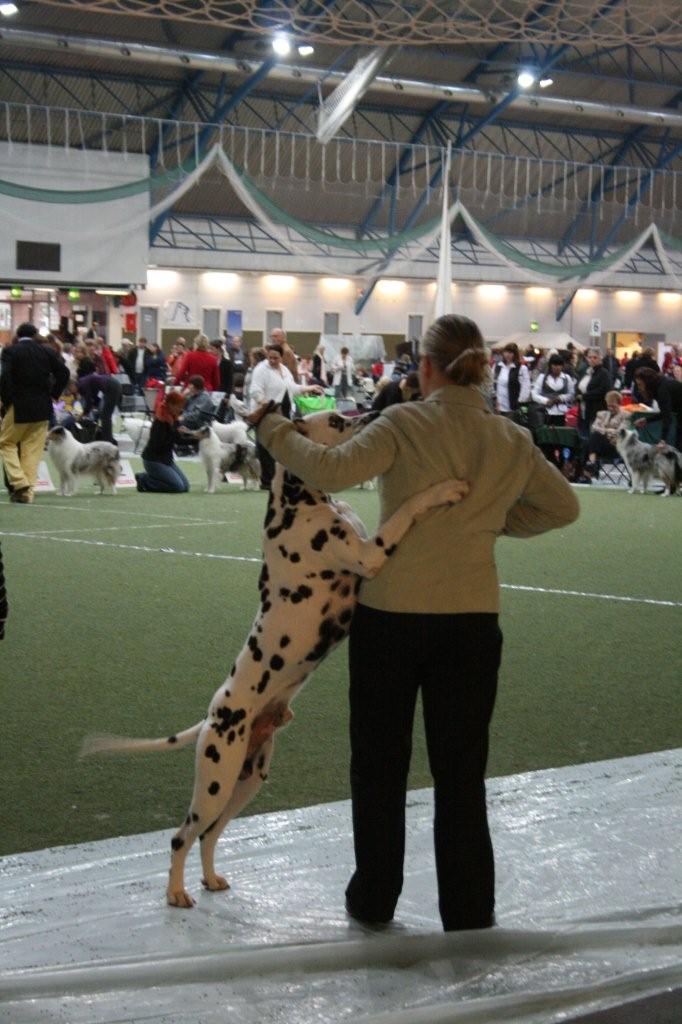 Most Dalmatians love to stand on two legs as You can see.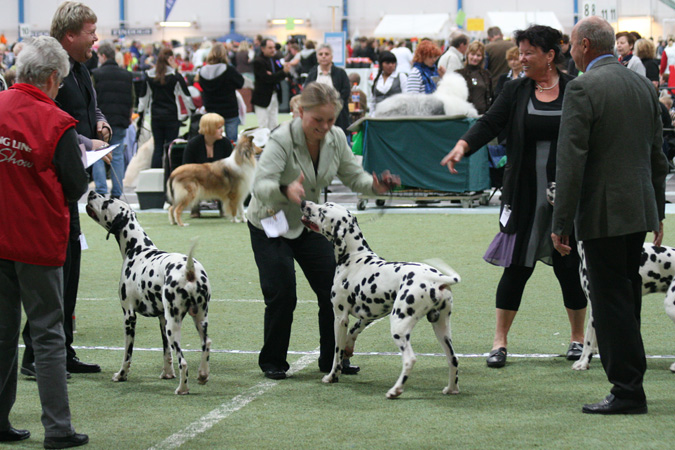 CAC and Cacib to Bosson, and the Cacib will go to Expo that need it...we were soooo happt that we all got what we need. Photo byTeemu.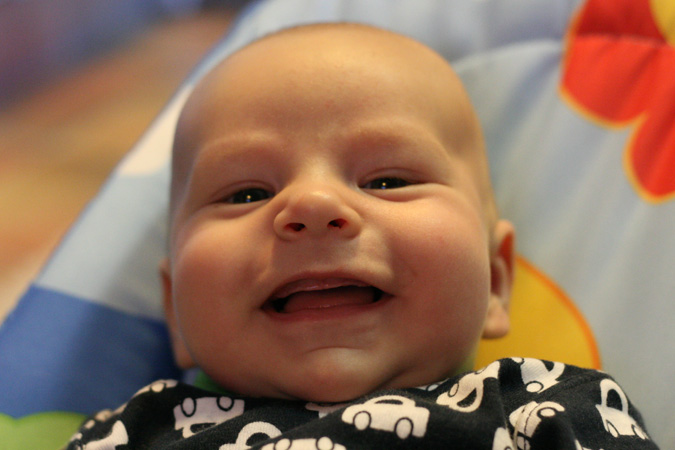 Even Luca was happt for Expo (He will be a perfect Junior Handler in just some years *S*).
Photos by Pia and Teemu.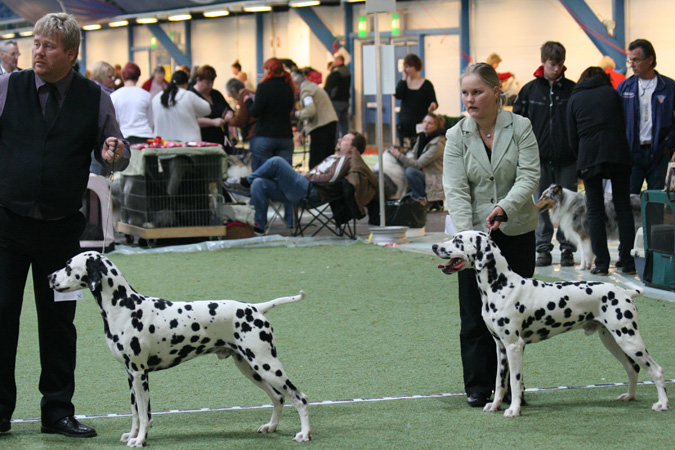 Bosson and Expo waiting.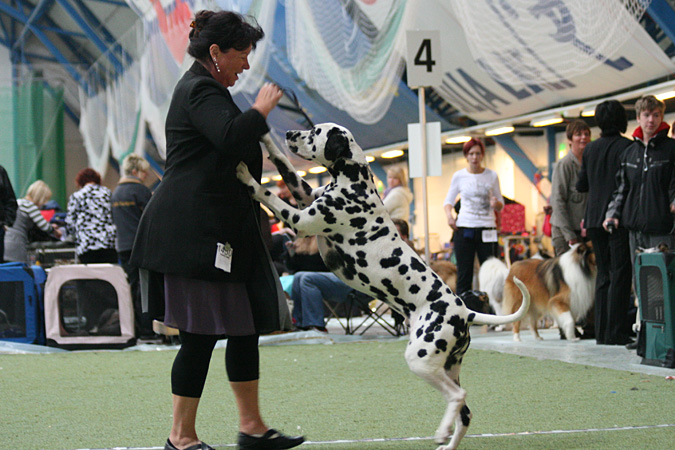 Daddy and I in the "Freestyle Dancing".......................Noooooo, just joking!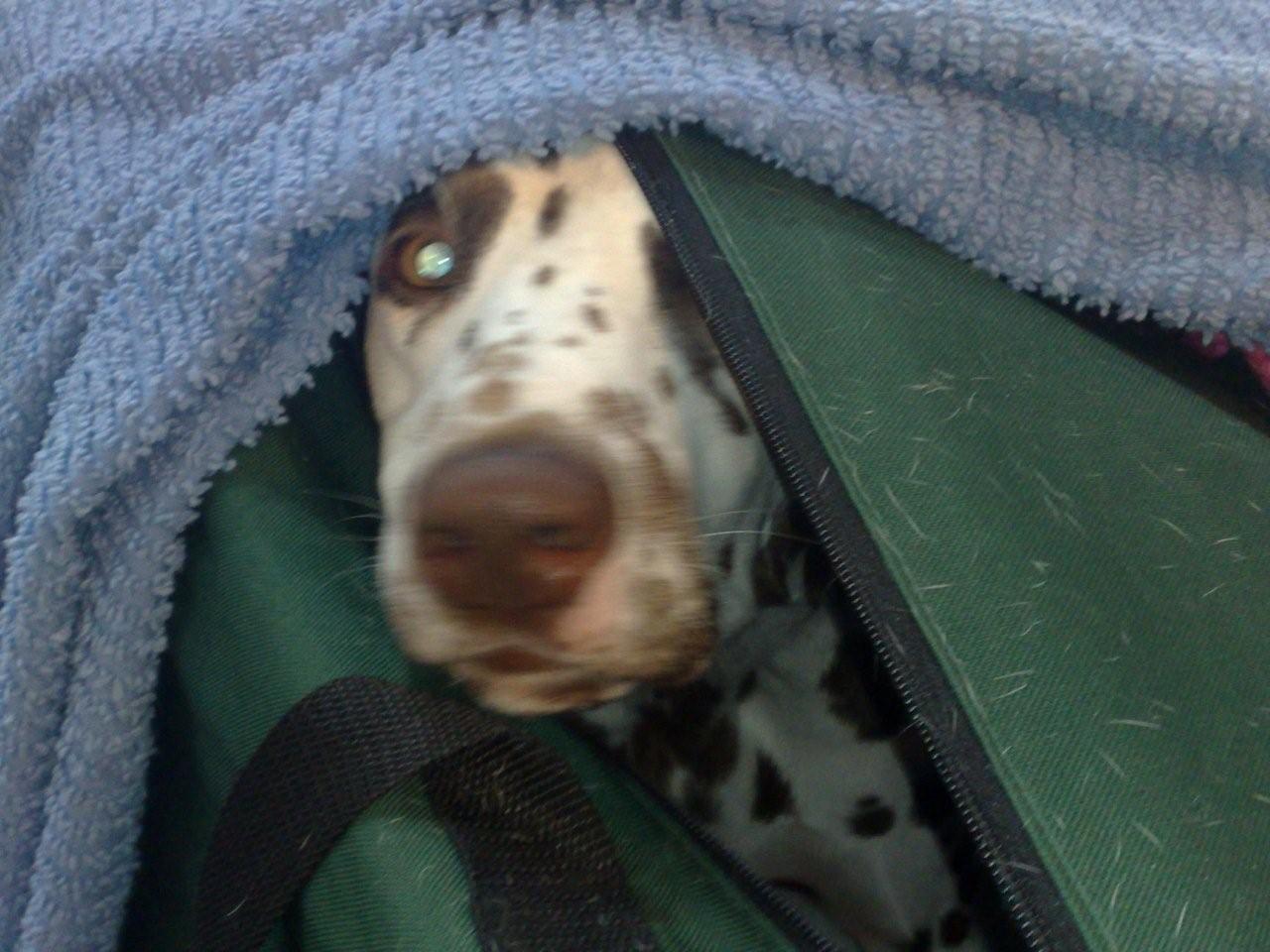 Don't look at me.....I do NOT want to go into the ring and dance.......Devlina said.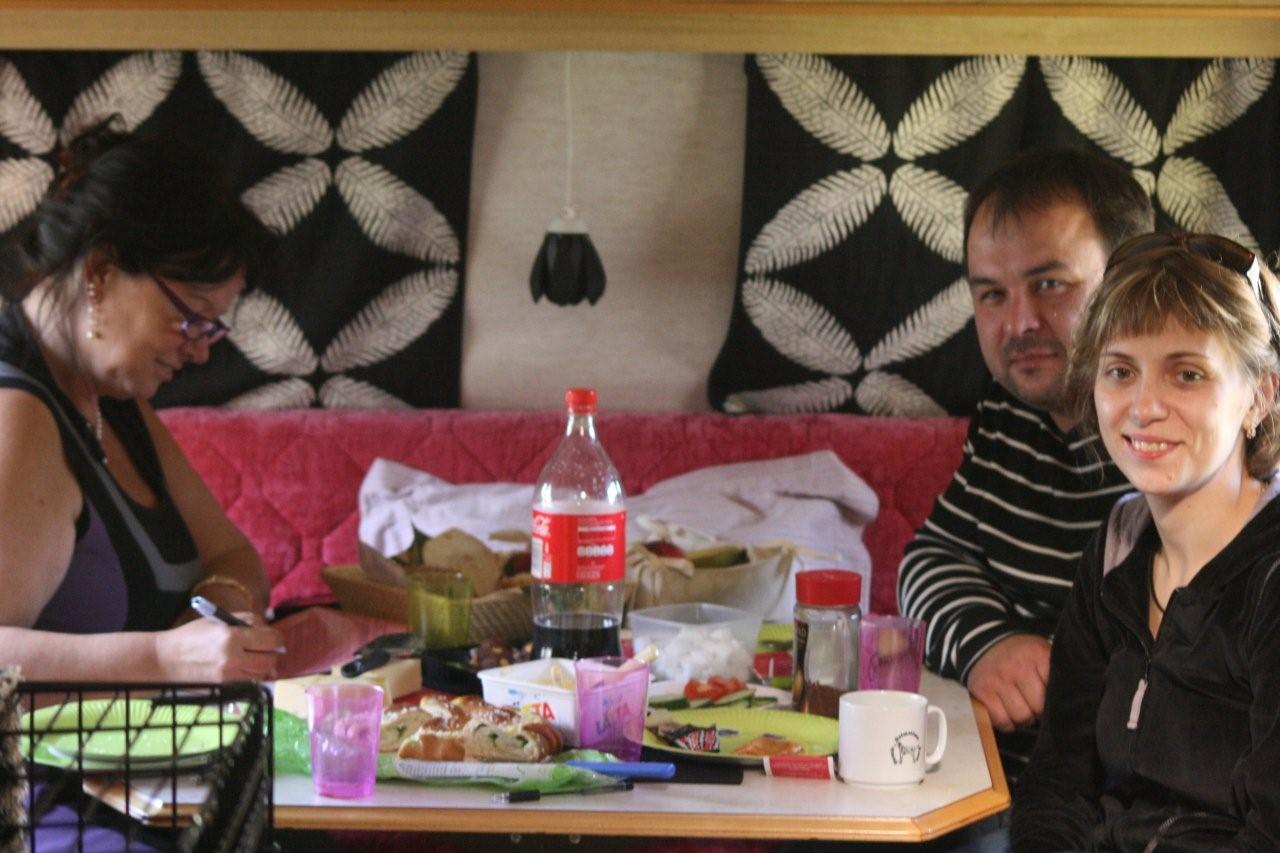 Coffee in the caravan in the afternoon with Russian friends.
Saturday 27 September 2008
Up at 4 o'clock ...have we been in bed at all...I doesn't feel soo.
On our way 5.30 and at the boat 11 o'clock.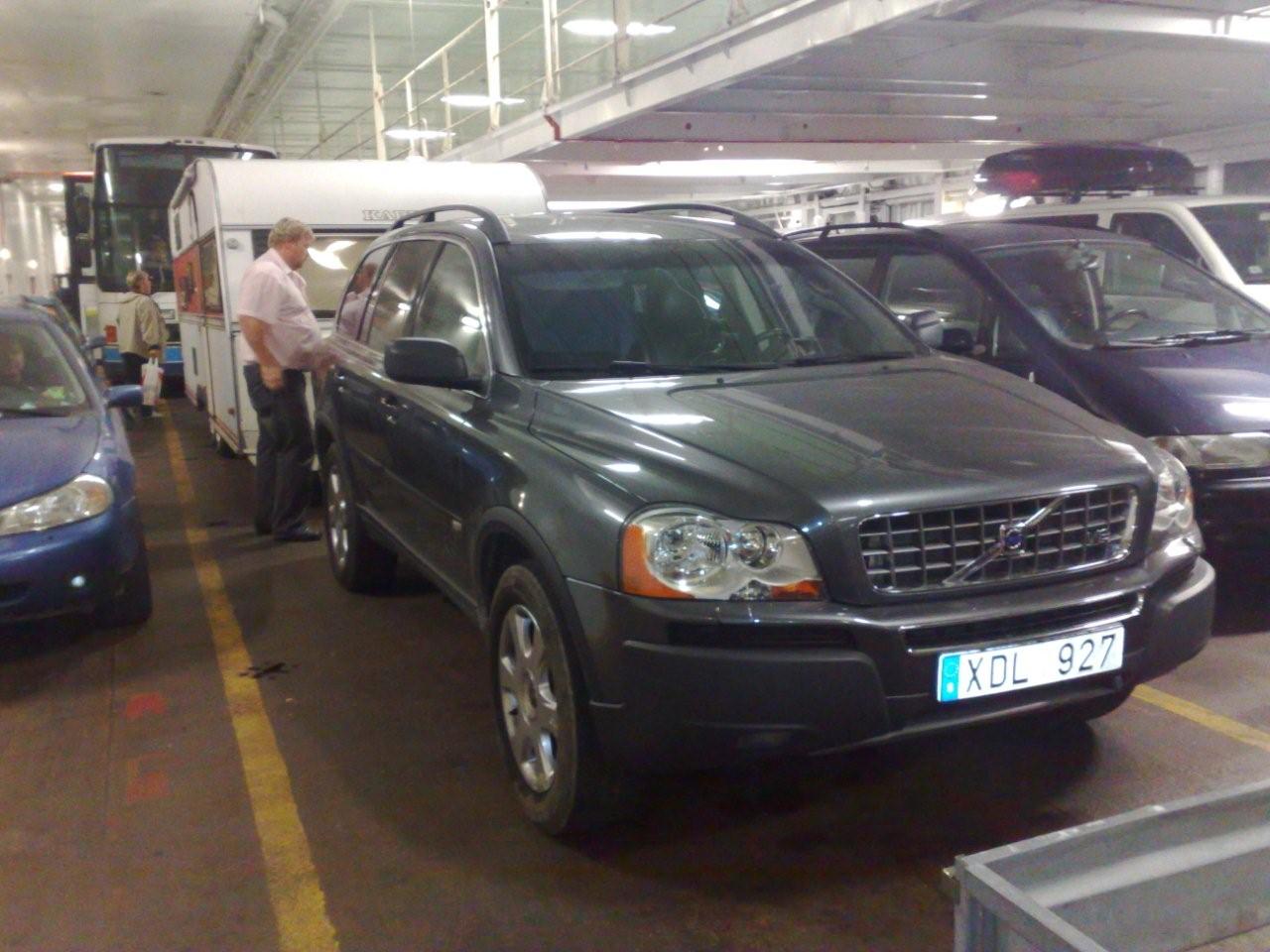 Food on the boat.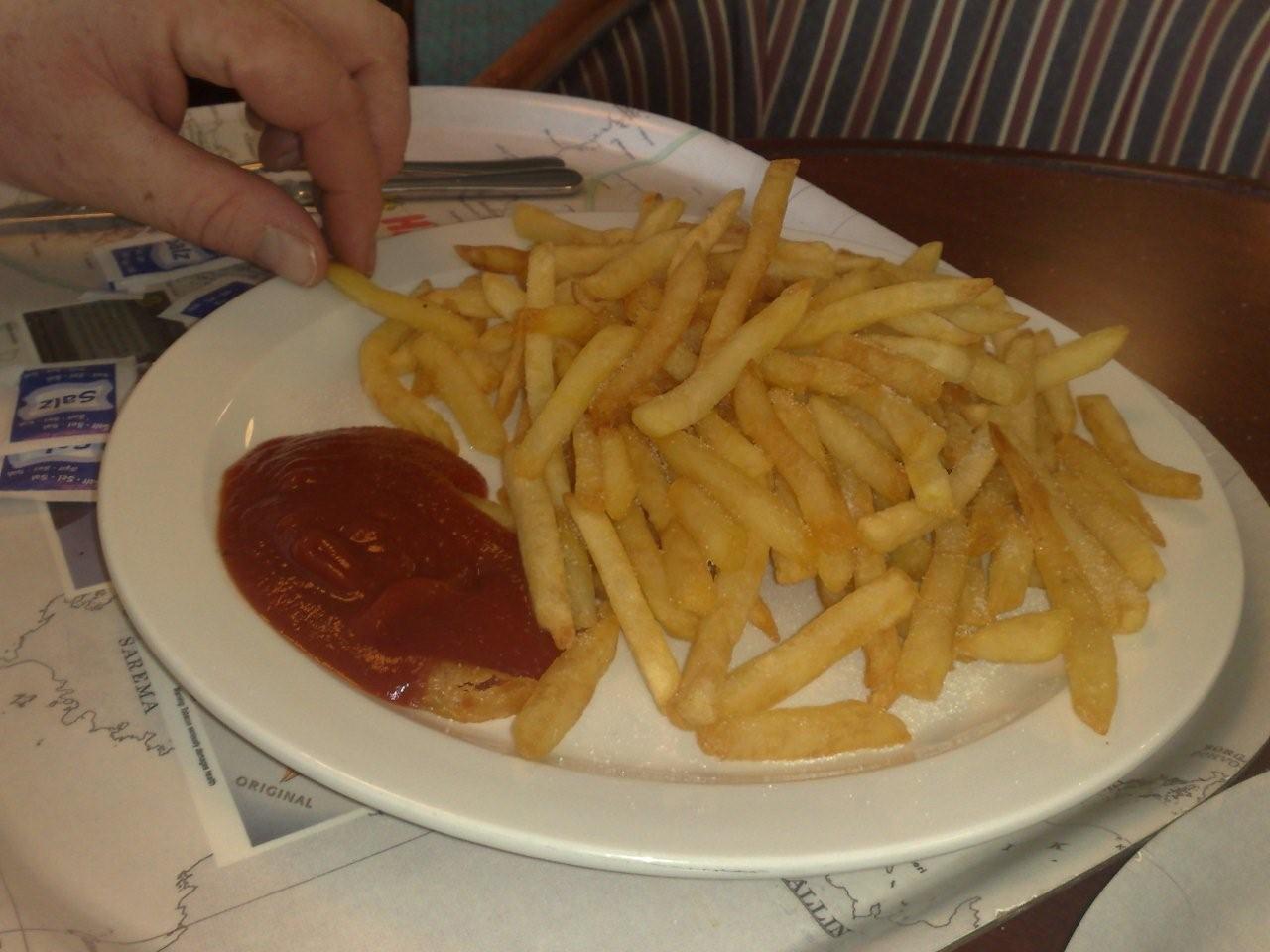 When we passed Uppsala I said to Rune..think about if Expo is coming there I have to ask them..and took up my phone to send an sms..at the same time it was calling.
It was TEEMU...they were at Åland and have seen that we were entered in the catalogue..so we will meet tonight, funny...we love to meet the whole family for the first time!!!!(And we met in the afternoon at the showplace).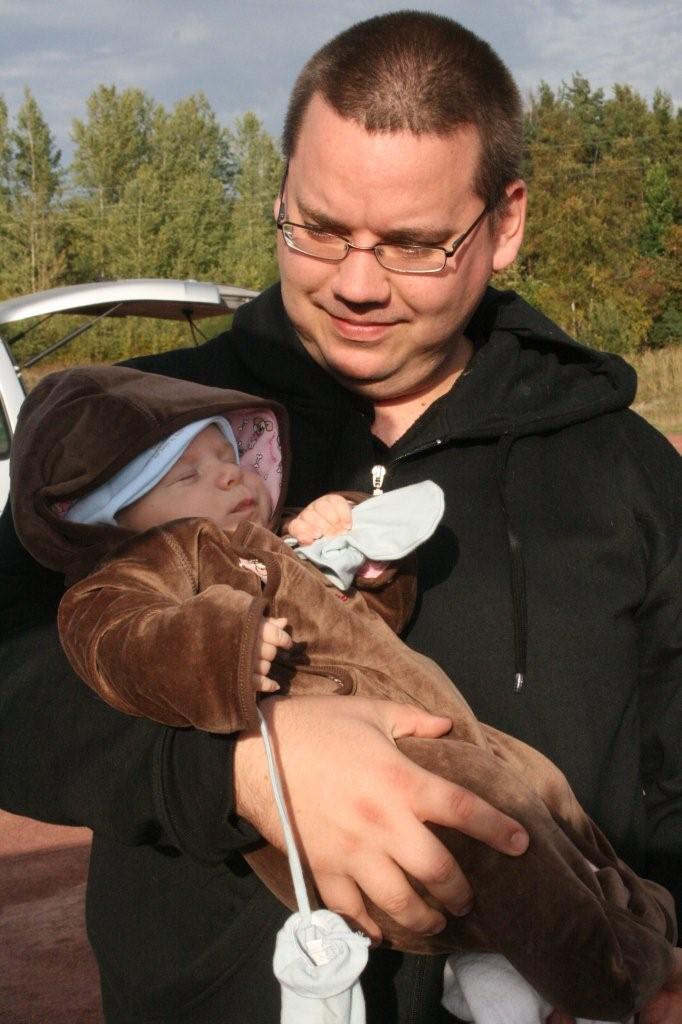 Teemu and Luca 2,5 month old. Just as calm as his father *S*!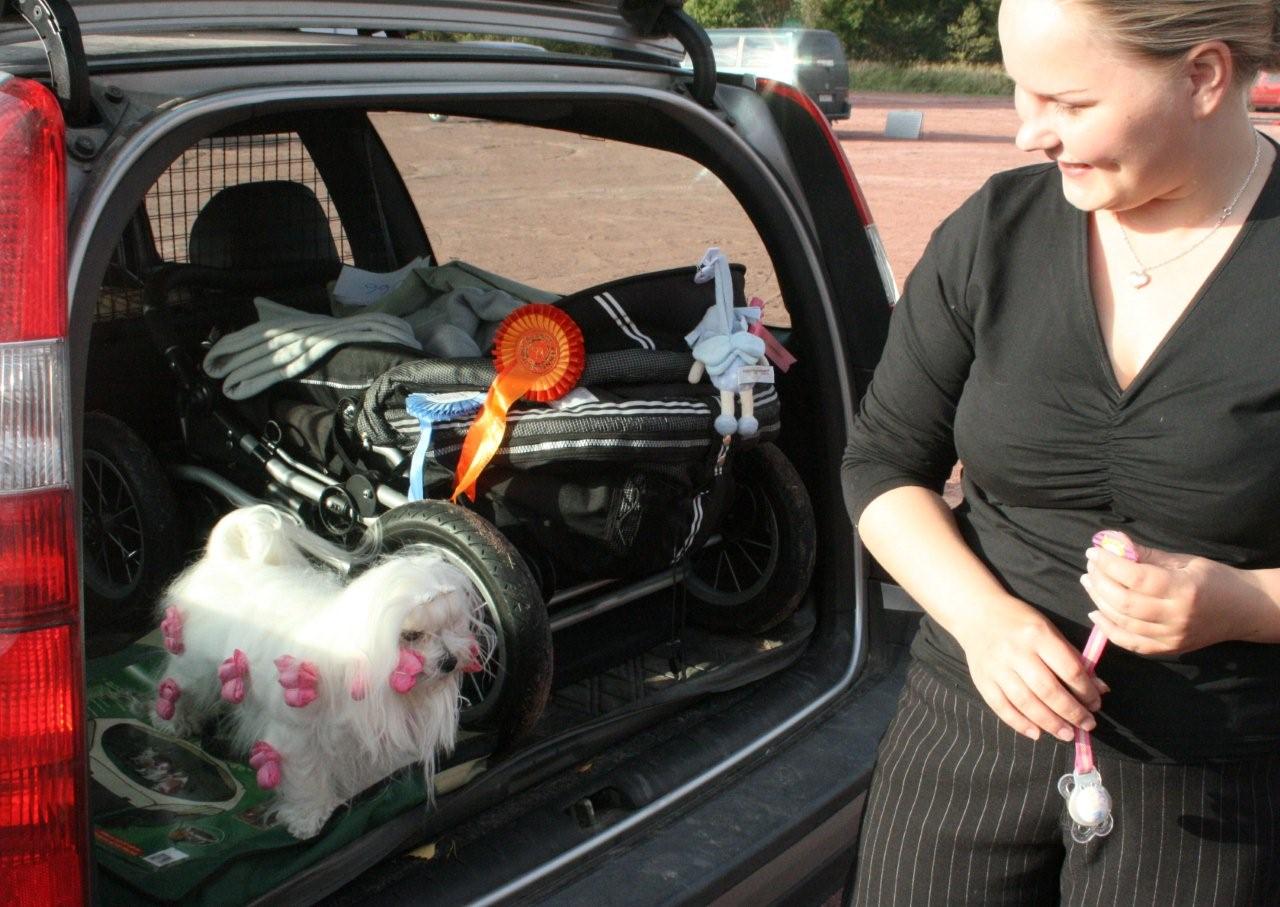 Titti have been at the show today, but only get res. cacib. Pia was thin and welltrained again! They have been in Finland for a month with two Dalmatians and Titti and Luca and his trailer, and all other things that they need...and we CAN't understand how in hell they could get it in their car..probably Expo was sitting on the roof while they were driving....he should have been soooo happy with that..sweet and crazy dog *S*.
AND we will get Perfect back today......love to meet that sweet girl soon again.
And Rune drive back to Mariehamn after putting our caravan at the camping......he should meet a russian family with a bitch to mate.
It was ready to go to bed in the late evening!
Friday 26 September 2008
I have been sleeping some hours tonight and than I have been resting, but when I stood up at 9 o'clock I feel fine in my hand and arm again, thank god!
We have so much to do today...we should have been on our way to Åland/Finland already but because I couldn't do anything yesterday we were so late as always.
In the middle of the day there come a boy from Gotland with Jonnies Birthday present (He is 18 at Monday)
What he got???? A new car of course *S*..No no, NOT NEW but a normal car ready for the road and a very nice one that won lot of trophies on auto shows.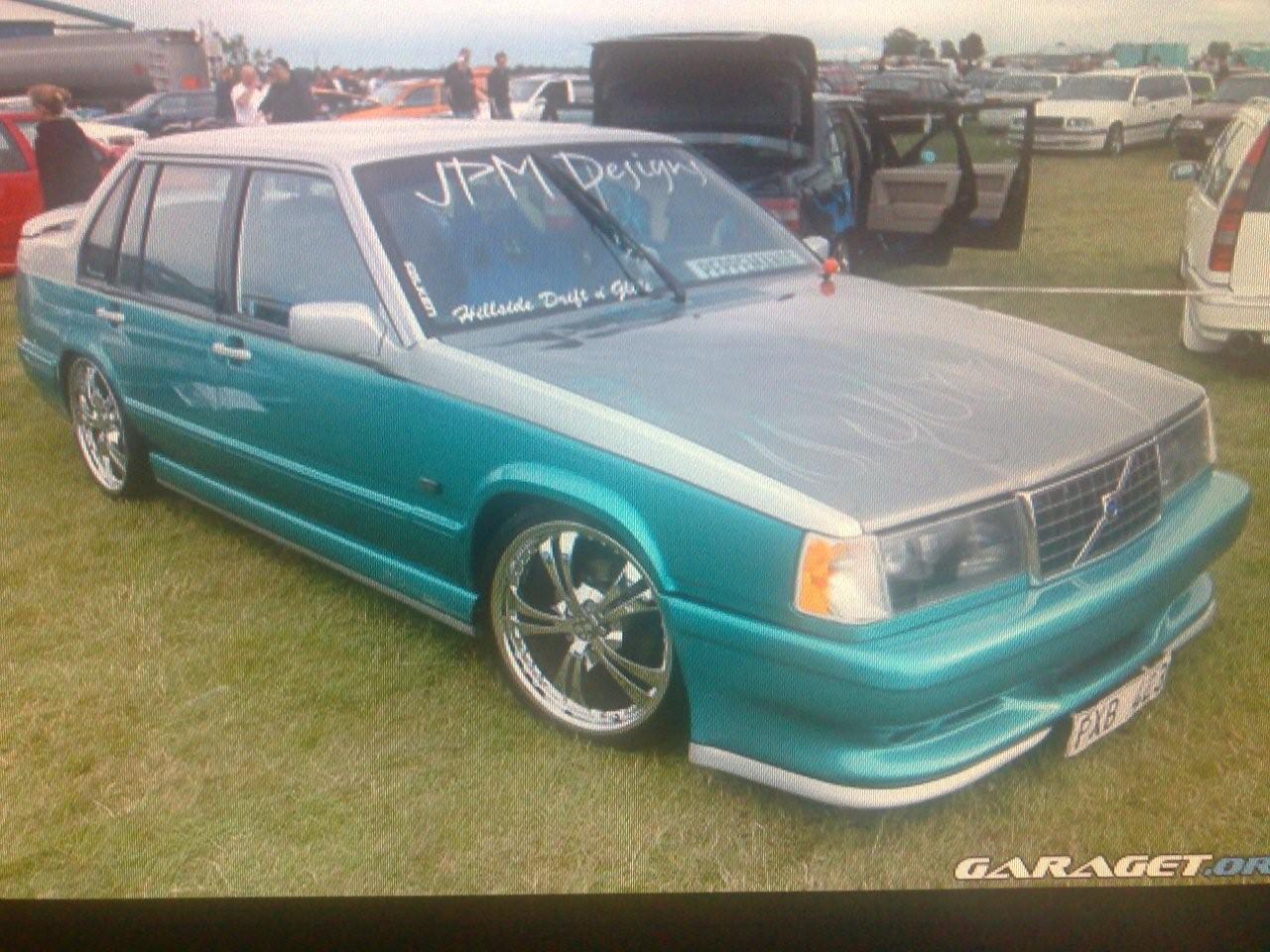 Two years ago Jonnie met this car with the boys mother in Visby when we were there at dog show. He thought the car sound so good so he went to talk with the lady....than the car was not that extreme as it is today...and the boys mother remember Jonnie that summer, who will forget him??? *S*
Two o'clock in the evening I wash the two last dogs and then we sleep for some hours *S*.
Thursday 25 September 2008
I called at 6 o'clock to the hospital and I can come there at 9....now my thumb all fingers and underarm and even longer up was attacked of this something...probably I got poison from that evil thistle that hurt me last night..
When I came to the doctor he said that I immediately should have Betapred 15 tablets in water....to stop the spread of the poison in my body...BUT I should have taken it LAST EVENING at once!
If it had been one of my dogs I would possibility thought about that directly *S*!
In the afternoon it was even more worse..hand, arm, back and breast.....I do not have time for this just now!!!!
One o'clock in the night it stopped burn and hurt in my thumb...finally.
Wednesday 24 September 2008
I have really problems to sleep now a days....I am awake all night long even if I am lying in the bed and I am tired..warm..cold..dreaming..thinking about everything...sometimes I go to sleep when Rune go for work and sleep for two or three hours.
Today I fall asleep about 8.30 and woke up 11.30.... I had to hurry because I should drive Anita to the bus in Skara in about one hour.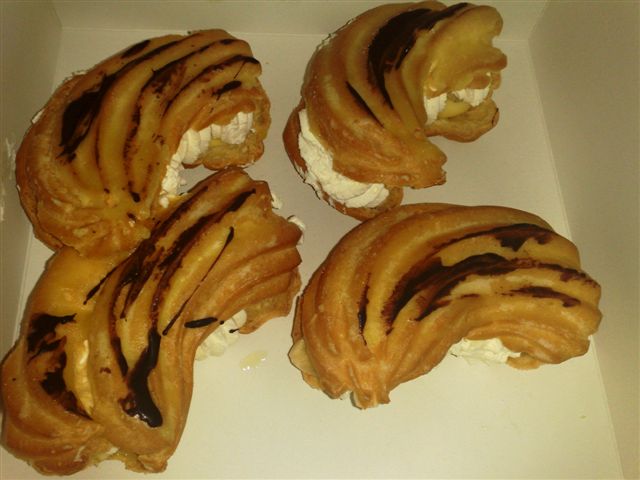 She came with four!!!! lovely cakes for Me and Rune and Jonnie......Roy called from Asia and ask me to put them into the freezer...this type is the best HE can get. Anita leaving for South Africa to judge Rottweiler on a special show. She will be back next Wednesday, hopefully!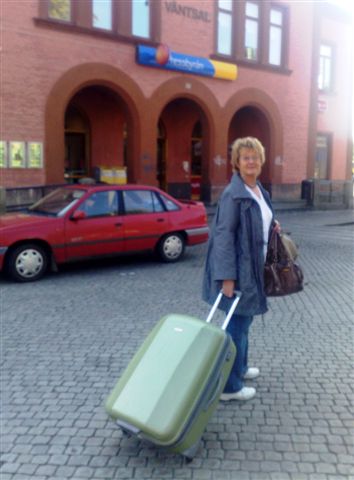 Tuesday 23 September 2008
Clean the bathroom for 3 hours, I love to clean, but when Rune is home he always want us to be in the same room to do things. Now I have time again to really start in one end of the house and go through everything. Hopefully I am ready until Christmas!
Lovely photo from a happy Trumph Card with her "brother" in front, thank You Jenny Stina for this! Photo by owner.
Monday 22 September 2008
In the evening we had a man here from Agria (our dogs insurance company) for some hours!
We have had sooooo much problems last year with the communication that we really are so tired about their people on phone in Stockholm, and worst of all for our puppybuyers that really have to fight to get their money back after some injury...Agria are really un polite, and we are very tired of them right now!
Hopefully we get justice together with this very nice man that will try to help us now, this is the last chance for Agria.
Sunday 21 September 2008
In the garden all day...but You could almost not see that we have done anything in the evening...Should we could stay in an apartment?
Noooooooooo!
Just to continue with this damned work!!!!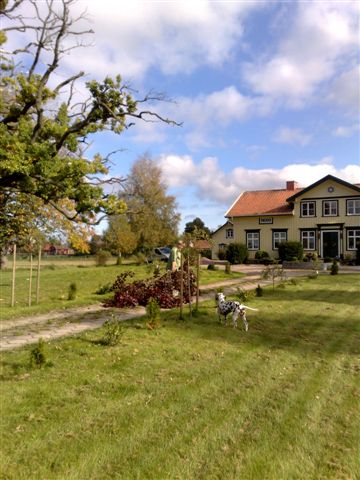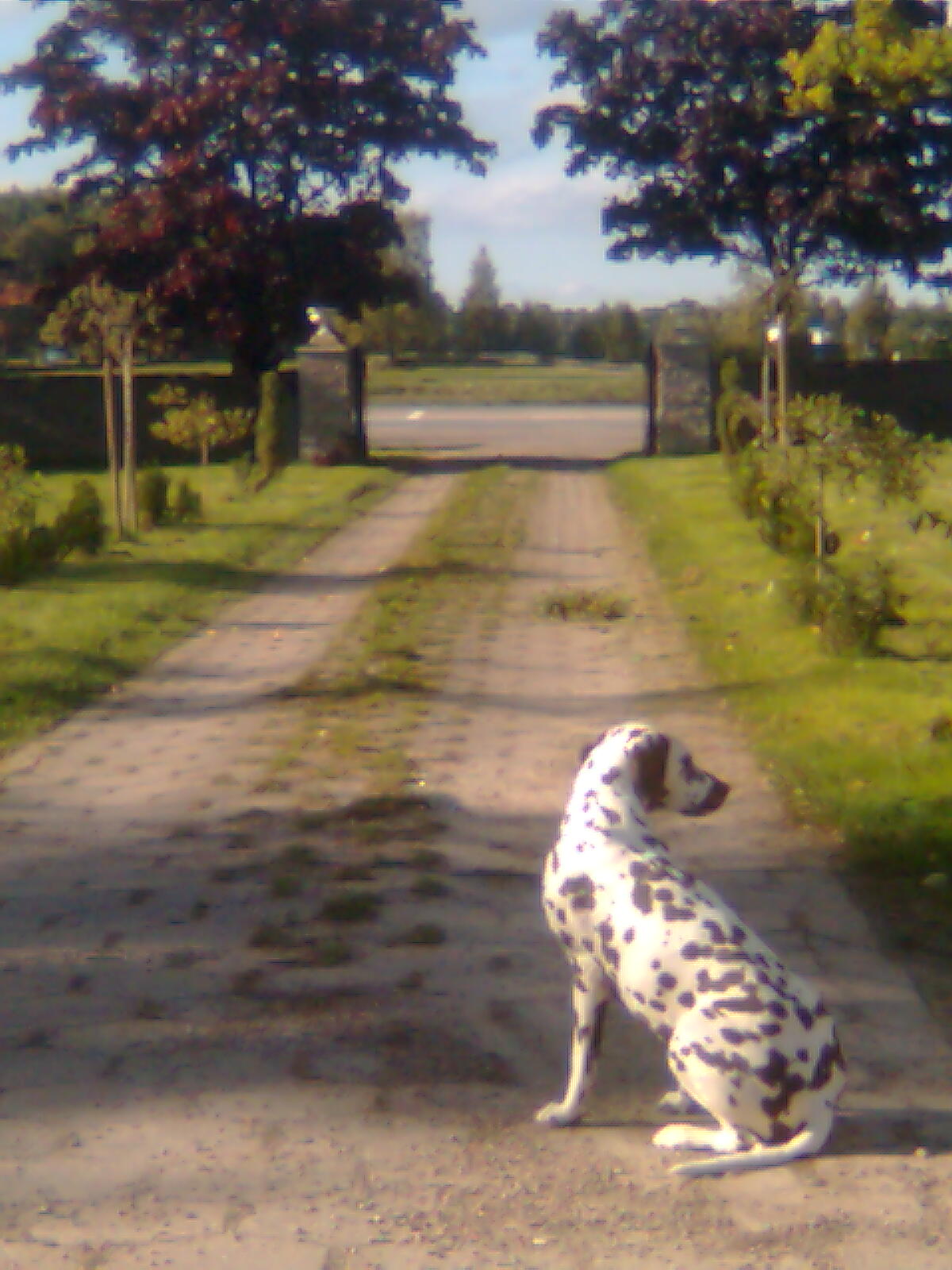 Saturday 20 September 2008
Hardly three more weeks to go for Nathalie...poor girl, I'm used with a big belly but she is normally soooo thin that I get nervous that her stomach will explode!!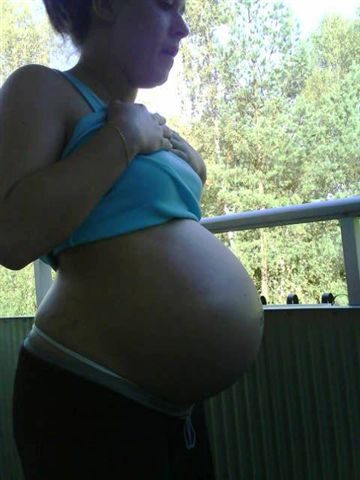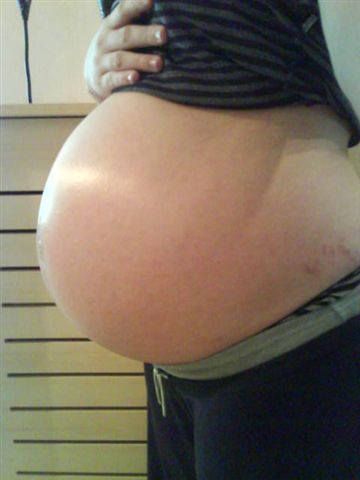 We are soooooo curious now!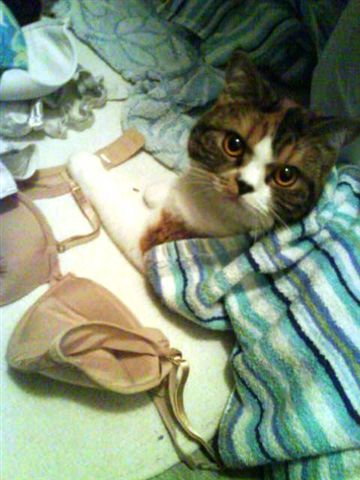 Mizzan is curious too but she continue to play with Nathalie's underwear instead *S*!
HALLO EVERYONE!
I've done a break in, as you can see. I found the magic button for Florence dairy (hi hi hi). Now, let me see what I can write. I could lie and say Rune and Florence are such nice people. Hospitable, always gives a helping hand. Not demanding nor spiteful, but I won't lie so instead I will write how nice I am. Beautiful, slim, intelligent, rich, etc, etc, but I don't want to brag so I'll change the subject to today's event. I drove past their house and guess what I saw. Florence actually doing gardening, trying to plant the flowers she bought for many months ago (of course now dead) but does she care, NO. By shouting and talking loud, would you believe there poor little petal leaves started to shake and slowly raise their little faces to the sun. They simply did not dare not to grow. So, what did Rune do? Well he probably whished he could crawl in to a flower pot. Poor "little" man, he was cutting hedges, grass, branches, scurrying around with the wheelbarrow and hardly daring to look up at Flo standing on the doorstep with her now worn down whip. Anyway, when I left I could see her taking him to the water well for some Pepsi. Still, Florence is a happy couple *s* Well, I'm away to walk my dogs in the woods and hope I can yet again scare the bloody life our of some mushroom pickers.
I'm sure You all know who's the writer of this!!!!!
Anita of course!
Now it is ME Flo again!!!
She have been here for 5 hours now...just standing and look at us with our hard work in the garden...not for a second she was thinking about to help us...just talking about her self...how thin she is (she is on a diet on day 11..I think it took some fat from her brain too)..how brown she is...and she showed us her stomach at least five times the first hour she was here.
Then she demand a cup of coffee so I had to go in the house to make it for her....and had to stop gardening!!!
She is really a severe/demanding person!
Then she was sitting at my computer for 3 hour and she was using my glasses..it was tooo long for her to walk to her car (outside the frontporch) and get her own glasses. I have to rumble around here in the house and can't do anything without my glasses, but it doesn't bother her at all.
Anyway she is a really good friend, and I love to have her on visit *S*! (But not every day!)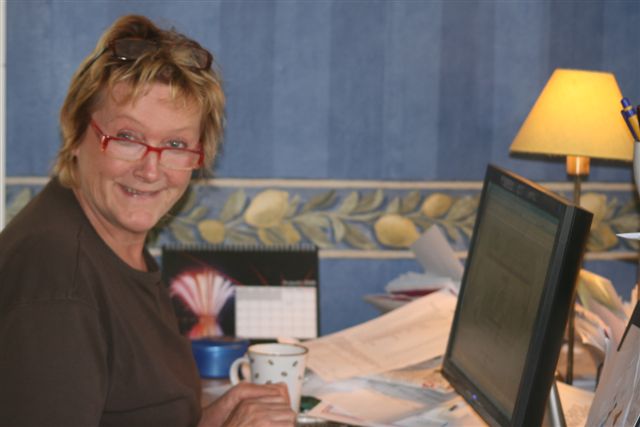 Now I wait for her diet to stop so she can be more normal again, and bring something with fat and sugar for the coffee here many days every week!!
Friday 19 September 2008
Today there were NO water in the morning, but in the afternoon it was back again....something have been broken with the pump..and it was really problem to not have any water at all.
In the late evening Jonnie saw that someone have vandalised one of his cars...so we have to call the police and the insurance company, but we realised very soon that we have to pay more for the insurance self risk than things that was stolen and broken!
No use to have insurance sometimes..and the worst thing was that just that A tractor was sold and we should deliver it this weekend...
Of course we could not do that now. Damned!!!
BUT Something was really good!
Seven got her hip score today, and she had A!!!!!
Congratulations to Seven, Diana and Andre in Netherland. Photo Bild Holland.
Thursday 18 September 2008
Rune start his new work today!
And I was so much better that I can go up in the morning but I have to take everything VERY slow.
They called and tell us that our car will cost 18.000:- to repair..so we had to decide not to repair it now..it HAVE TO wait..
When Rune came home from work we went to Mariestad and brought the car home again!
Wednesday 17 September 2008
Every time tonight when I have tried to walk up from the bed...the whole room and world was upside down...Oh my god not again..I do not have the time to be sick just now (or never).
I was lying in the bed all day.......and I had sooooooo much to do!!!! Typical!
In the afternoon I can go to the toilet without falling against all walls and in evening I can go downstairs.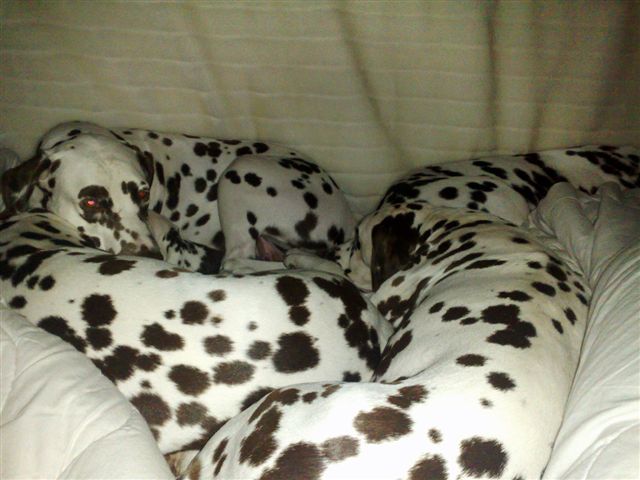 I had four bitches as company in my bed all day.....when I am tired, they are tired too.
Rune got a phone from the company where he have been yesterday and they want him to start tomorrow!!!!
Thank god that I am better!
Tuesday 16 September 2008
Today Rune will go for a interview for a new work.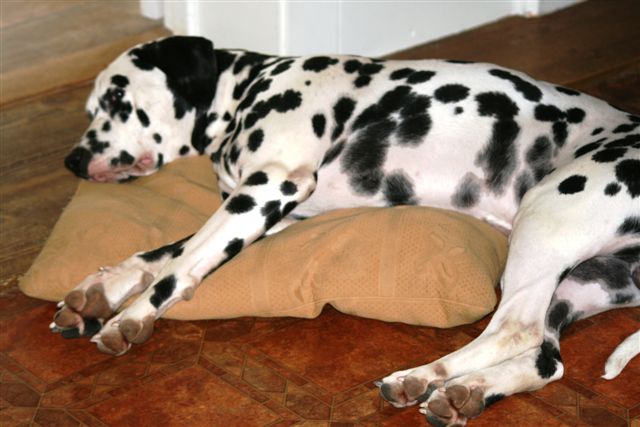 Daddy the Prince (who think he is a king) found a pillow to rest on!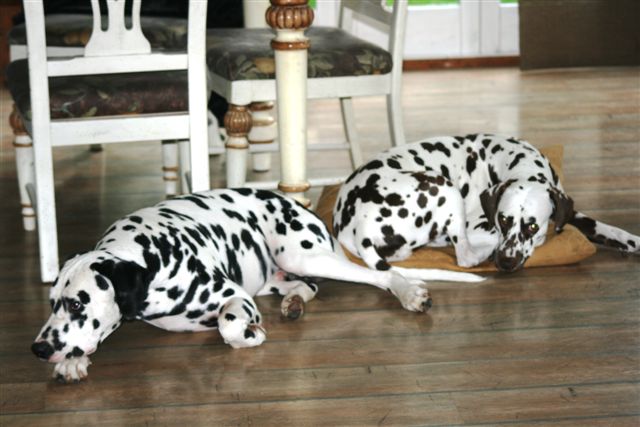 Suddenly the "old lady in the house" came and occupied it...he was said and didn't even dare too look at the pillow *S*!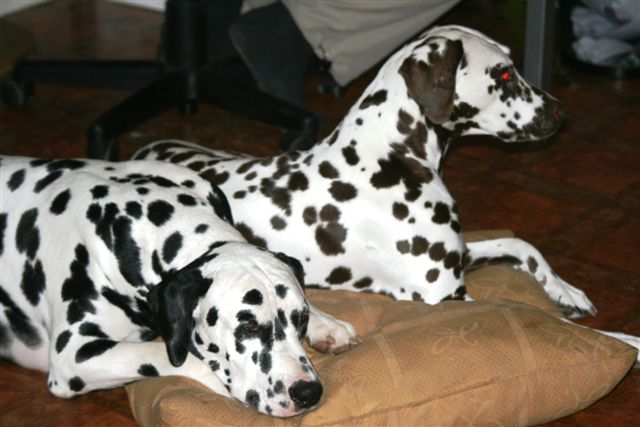 After a while they shared it...she is very fond of Daddy but just want to show that she is the "Queen" of the house *S*! He was sooooo grateful and lay very still for a looong time!
In the evening Roy and Rune drive our car to the Garage. Tomorrow they should take care of our broken car...
Monday 15 September 2008
We start from Helsingborg early and stopped in Varberg for breakfast at 12 o'clock.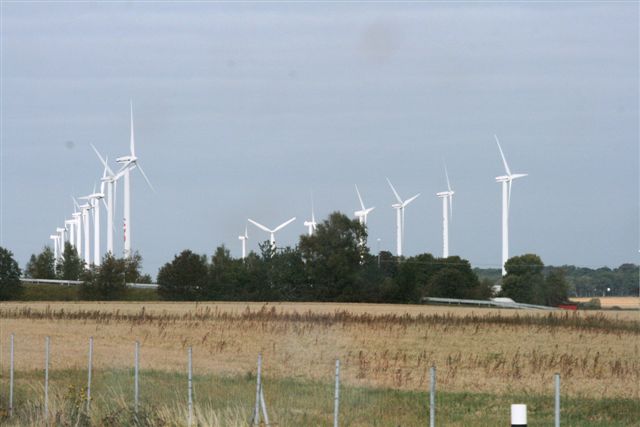 Then we took the way against Kinna to meet Haldor and Rolex to bring him home, and to take Rolex home instead.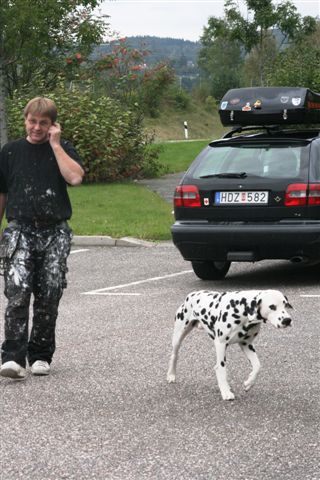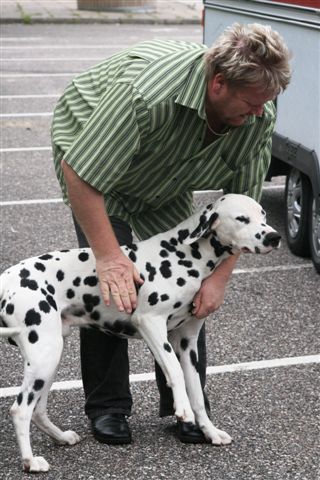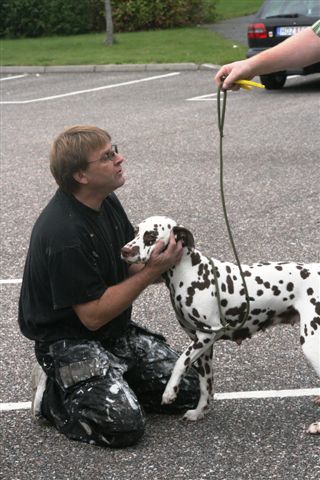 Rolex happy to go with us and Donna soooo happy to go to "The Best Family In Sweden", all children would like to be home from school today because they couldn't wait until the afternoon to meet her *S*! (But they had to!)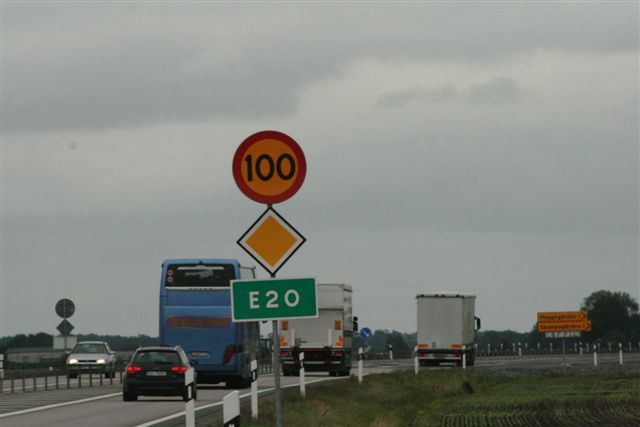 New speed limit on highway in Sweden....
Rolex thought that he was MUCH older than Daddy now, they haven't meet for some months!
But Bosson told him at once...that he still was very small..and Rolex understand immediately that in this house he was just a little boy, and will always be *S*!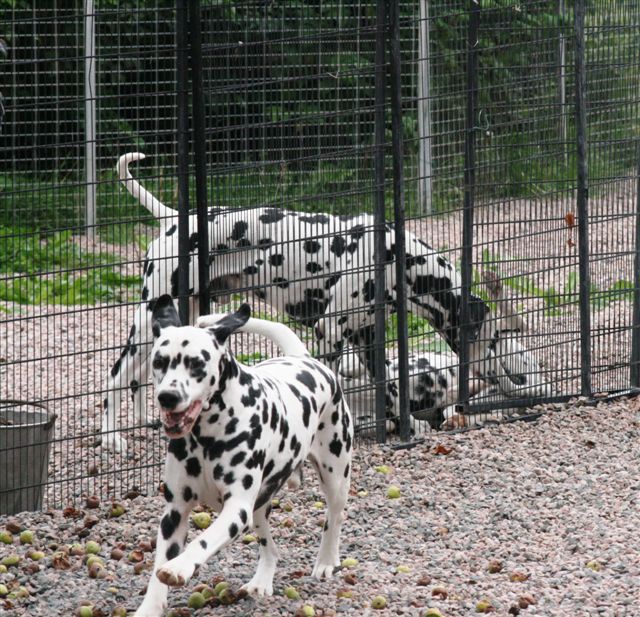 Daddy was sooooo happy and laugh a lot when Rolex was lying on his back on all pears that have been falling on the ground while we have been gone.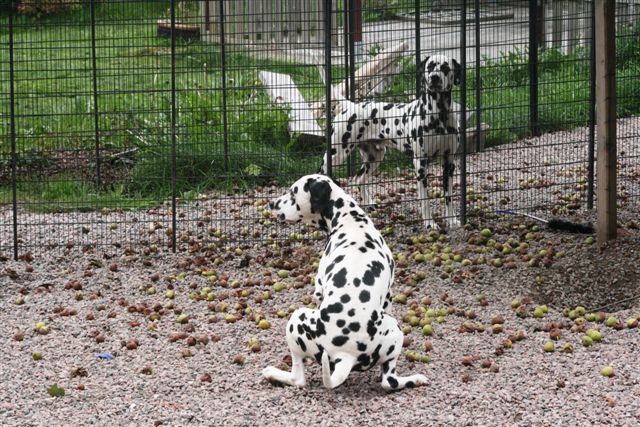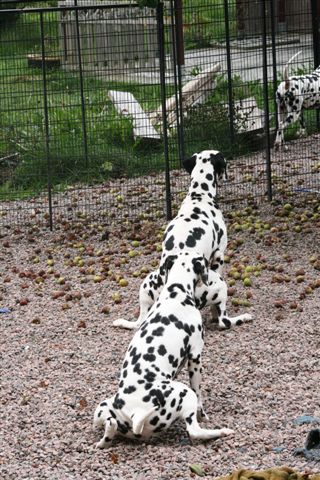 Finally Daddy took him time to stop and shit...and then Bell followed him...like follow the leader (följa John)!
And someone looks like a RABBIT *S*!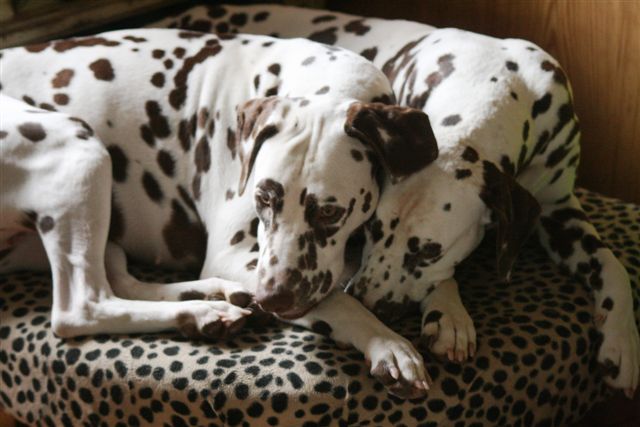 Tired girls!
Sunday 14 September 2008
Photos from this weekend taken by Me, Jenny, Hanna, Rune, Anita.
Up again for a new Int show here in Sofiero/Helsingborg.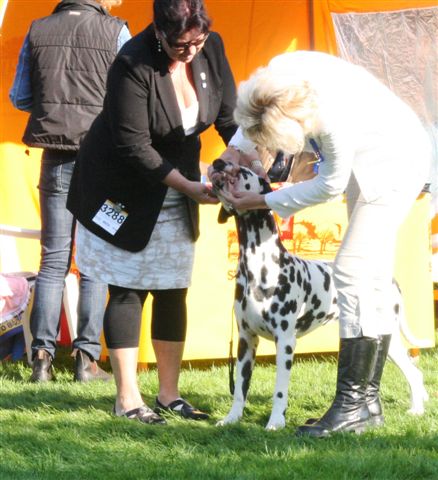 Daddy showing his teeth for the judge Ivana Bakal today. He was nr 4 best male today.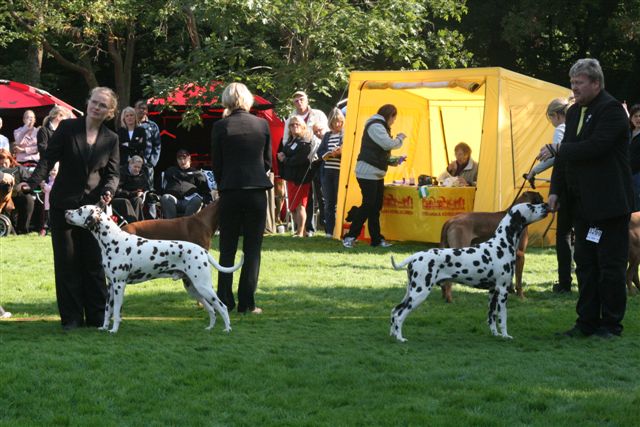 Tiger and Bosson in Champion class.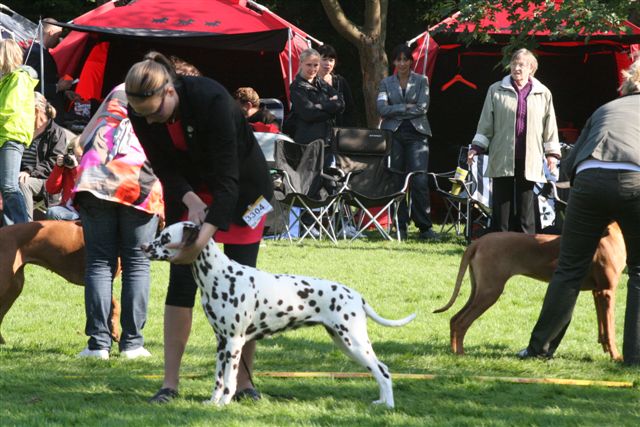 Decibel in Junior class.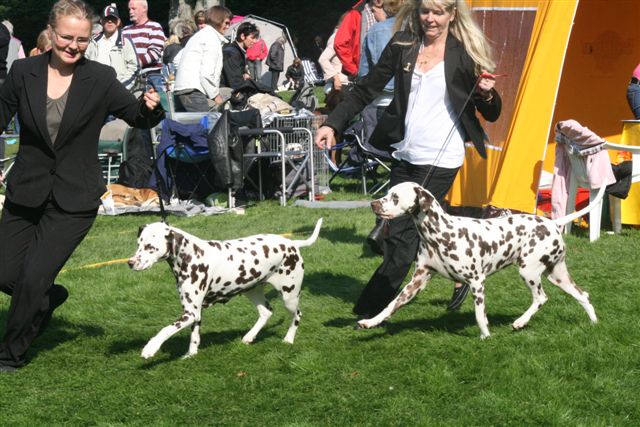 Vinta and Angie. Jenny and Donna.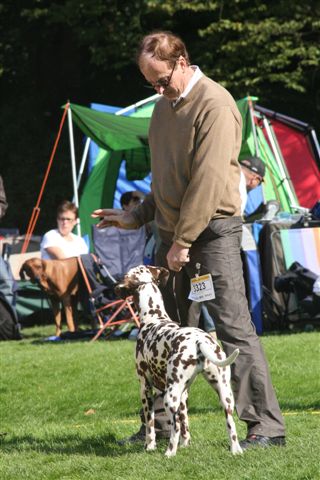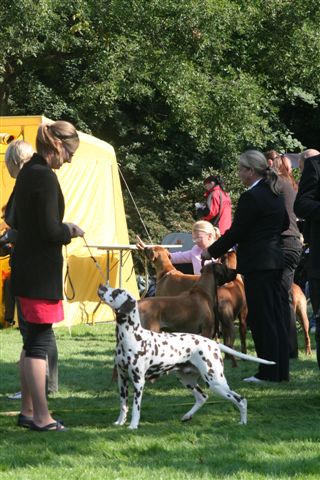 Russin with her Dad. Jenny and Donna in champion class.
Jenny and Donna, all judges ask if she had puppies...because she have still sloppy tits...Yes we answer, but we did not tell that they are 15 months old *S*!!! To the right Berith and her Falabella bitch!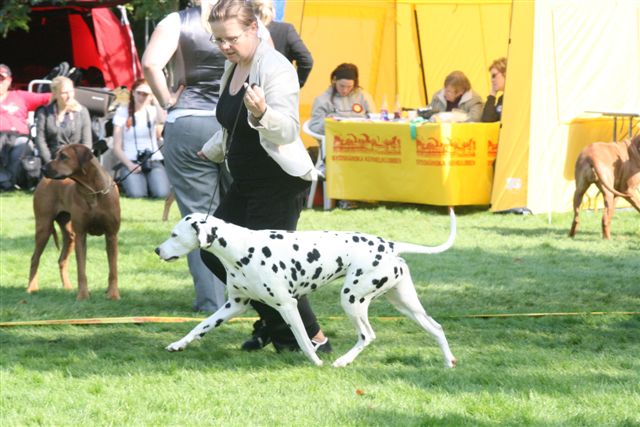 Here is my dear friend Lena E...here showing her own Champion bitch Crystal Crown.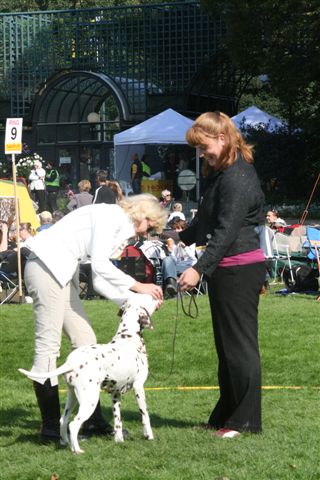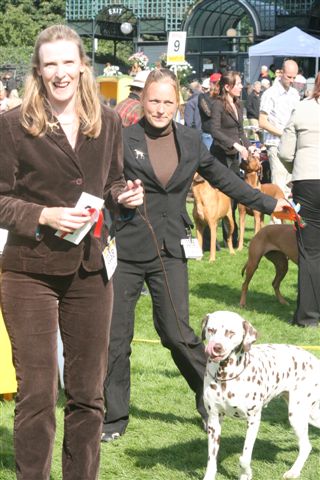 Helena had two bitches in Champion class and Maria showed Molly for her today....and she won the class, with Milda on second place, congratulations. Bell was nr 4 best bitch.After that Helena showed Molly self to BOS. Who was BOB......Zacco and Helle, of course, well done!
Here is Kerstin with Mini, she shows her perfect now....unfortunately Mini got uterus inflammation some days later and are now sterilized.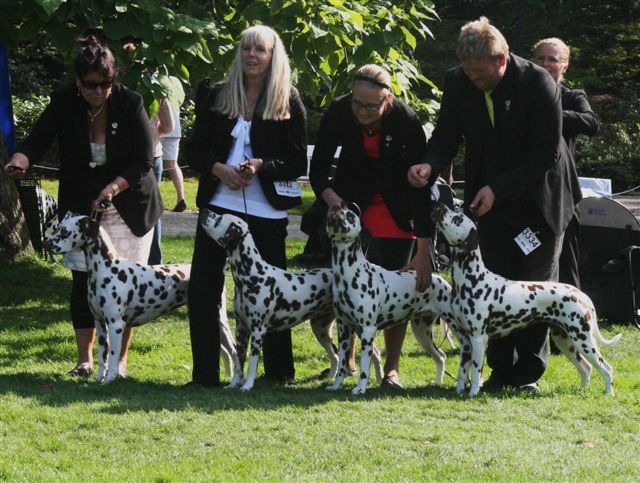 Best group of Dalmatians today again.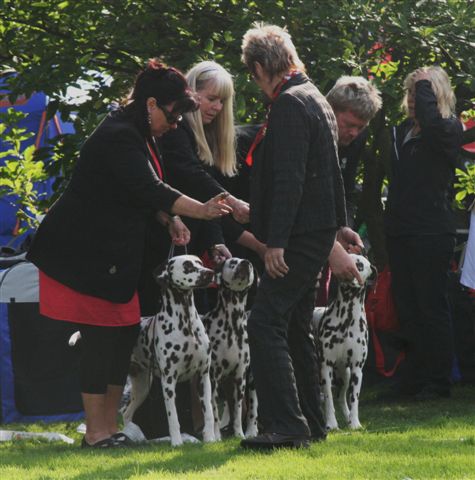 We was BIS 2 Breeders group out of 26...VERY good, a perfect end of a loooong weekend.
Lovely weather for dogs and people!
Ho ho...girls...Are You looking for someone special??????????????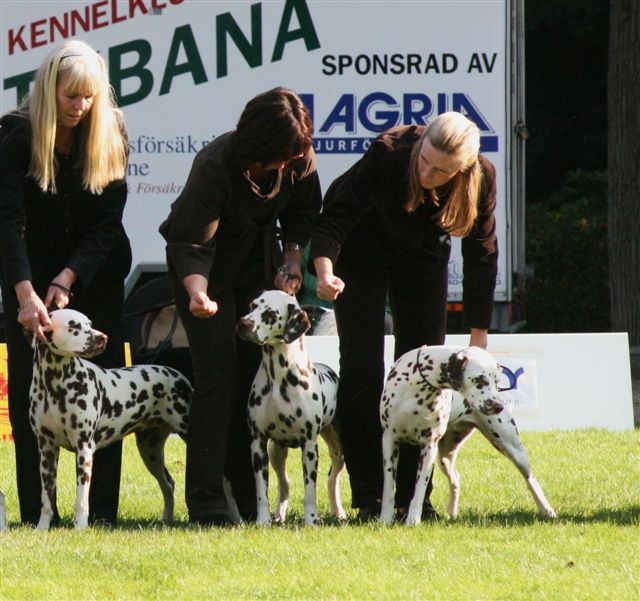 Angie and Mini and Milda.
Milda is always finding something else too look at than Helena's hand *S*! Don't You see mummy, there is something in the grass!!!
And Tutta's progeny group was BIS, Hurray!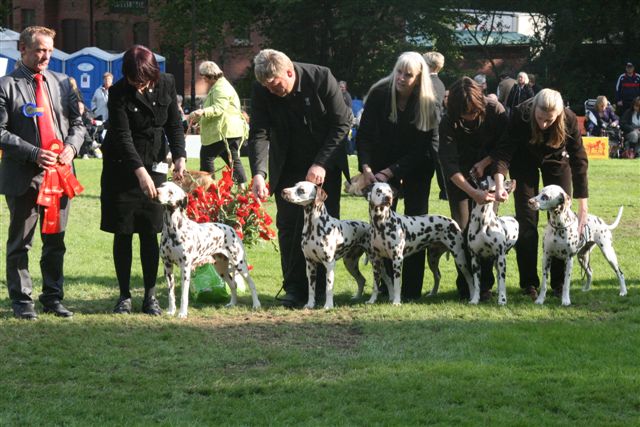 Judge was Svein Helgesen.
Ch Timanka's Miracle of Love with her daughters
Ch Jilloc's Reflection In A Mirror, Jilloc's Roses to My Lovely Angie, Timanka's Romantic Miracle, Ch Jilloc's Right Here right Now.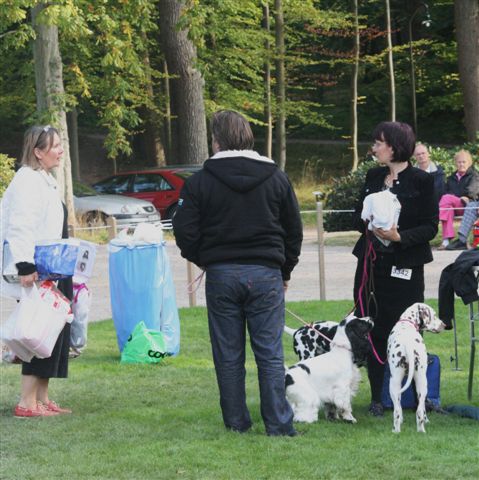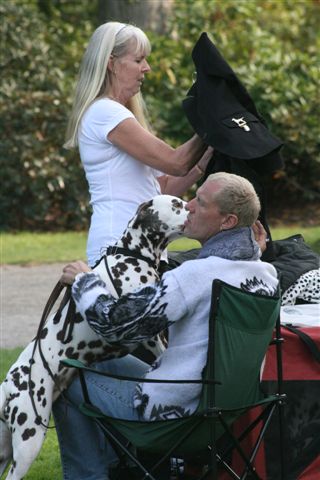 Lot of things to put together, and Annika had won a lot of things that she almost couldn't bring to her car *S*. Angie say thank You to Arne that he have been at dog show for two days *S*! (Not his favourite weekends, but they have borrowed one of our caravans and took a mini trip this weekend and then he can accept to go with Ewa and the dogs).
Hildegun was in a hurry to the car and didn't watch out with her dogs so all start to run in the opposite direction so she almost fall on her head after three happy Dalmatians *S*!
Magnus was sooo happy to go home, but Elsa and Hildegun have love to stay some more days! Hanna and Jenny on their way to the car.
Rune and I took a trip to the china restaurant again, and then to the caravan to eat and sleep, we will stay here until tomorrow morning.
Zzzzzzzzzzzzzzzzz!
Saturday 13 September 2008
Today we have to drive 60 km to the Special Show. Unfortunately we could not get any electricity for our caravans there so we have to stay in Helsingborg instead.
The weather was clear and sunny, it was a bit cold in the morning, but perfect show weather during the day.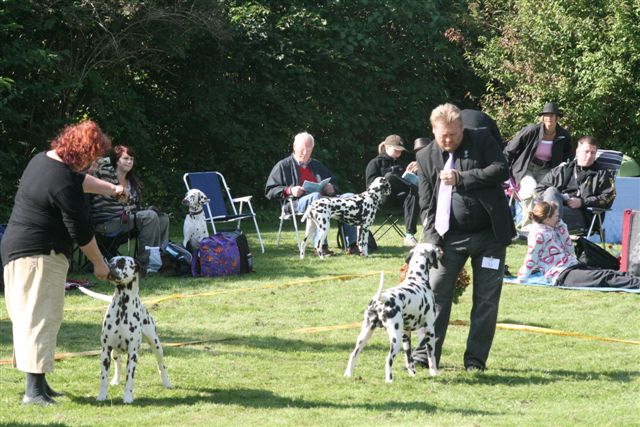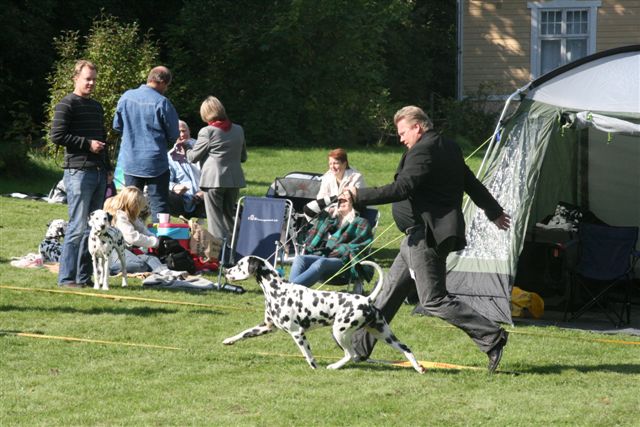 Sperm and Daddy in the morning...Daddy was almost to hot to handle today for Rune *S*!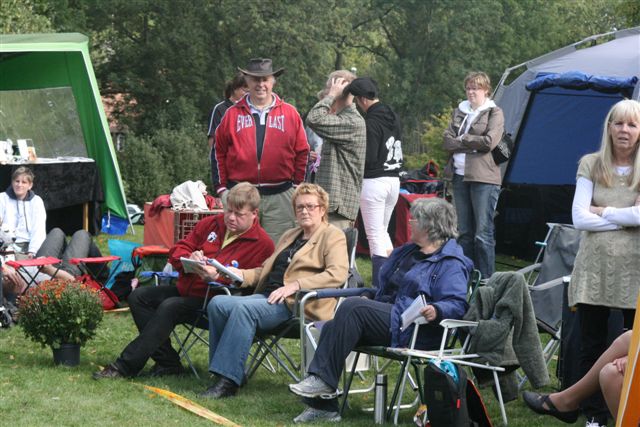 Lotta had to run a lot to with Sperm/Love. Many interested around the show ring.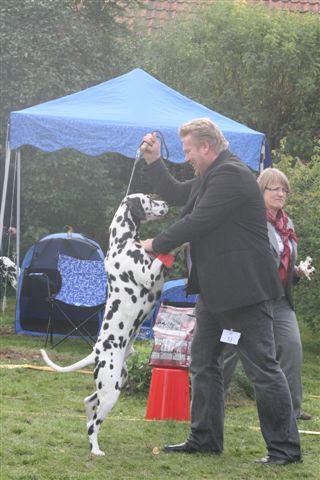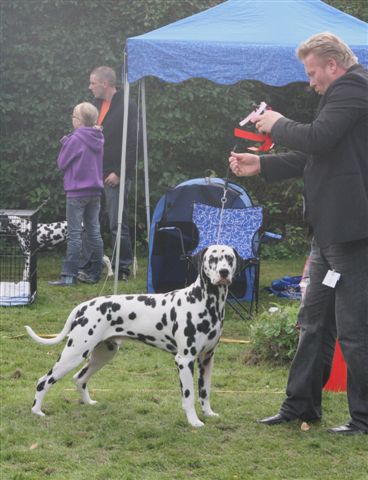 Daddy was nr 1 and Sperm/Love nr 2 both with CK. Mummy, mummy look at me ....I did it well today, can I have the crown tonight then???
Yes of course, but only if You have in on your head...not to eat it up!!!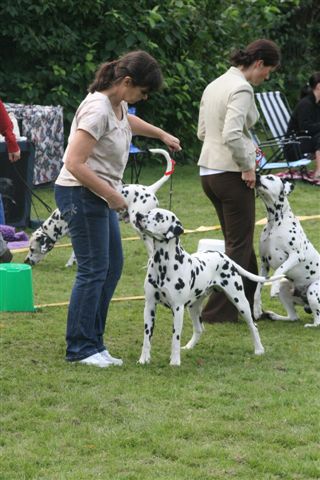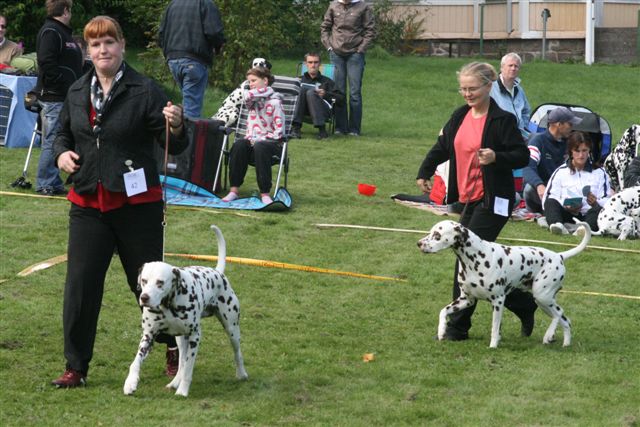 Time for open class and my friend Jill with Simon. Then Champion class..Maria with Herkules and Hildegun with Tiger.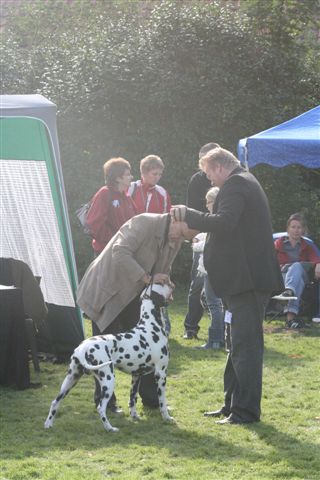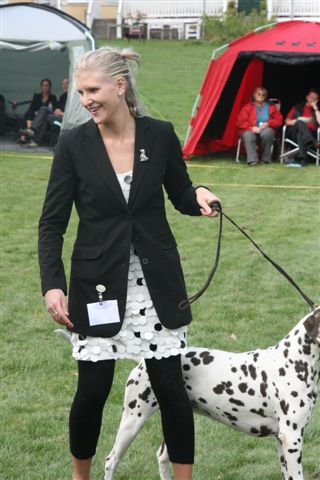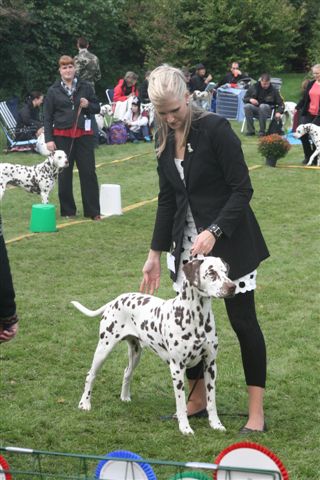 Bosson is so happy to be at shows. Hanna had the same spots as Harry today. Harry looking for his mummy Anita.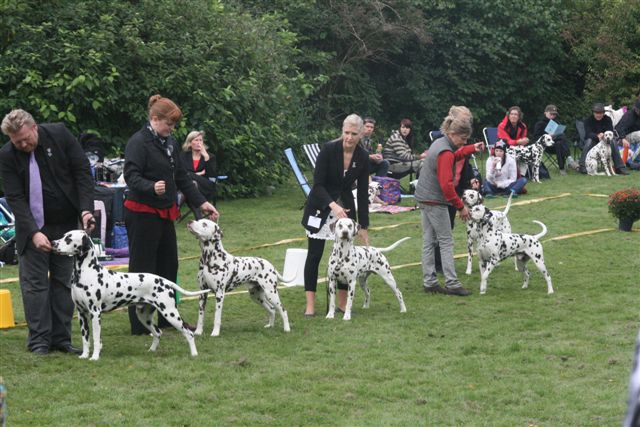 Bosson, Herkules, Harry, Napoleone and Tiger.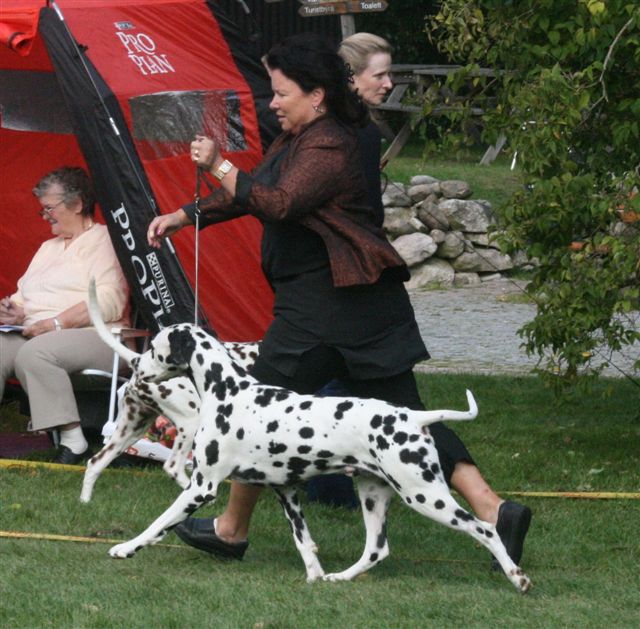 Bosson was nr two best male today!!!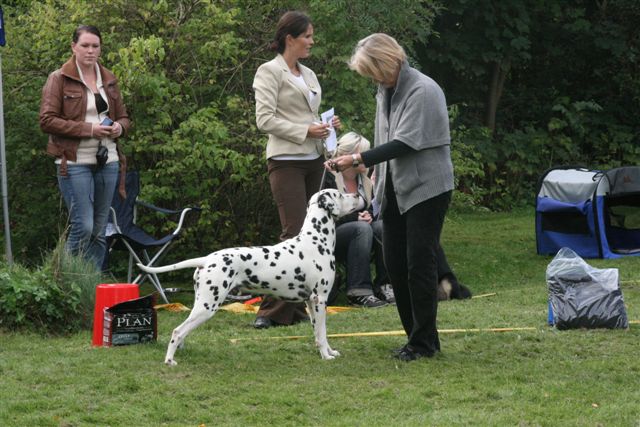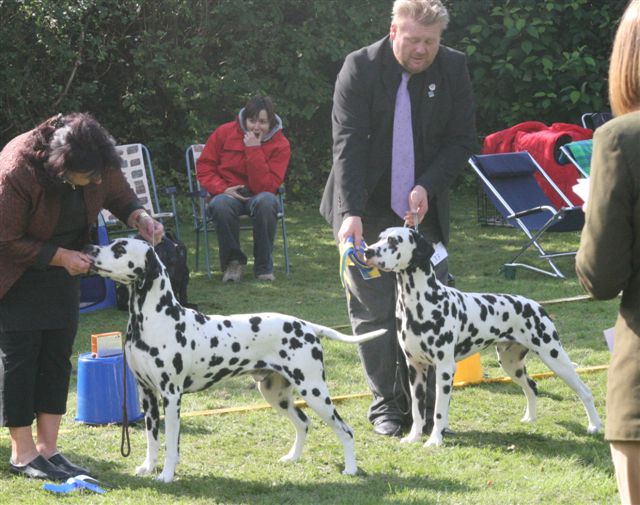 Of course Helle and Zacco was on first place *S* but we was happy to be nr 2 with Bosson and nr 3 with Daddy with another CAC and nr 4 was a male from Dalmo's and nr 5 was J Sperm Bank. Hurray!!!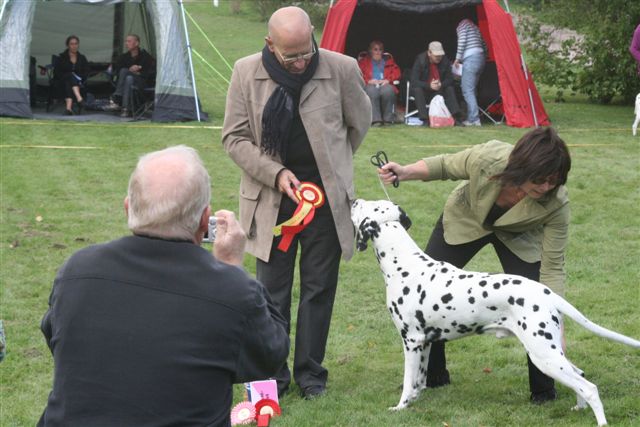 Ch Jilloc's Easy Rider was BEST VETERAN today, Congratulations!!!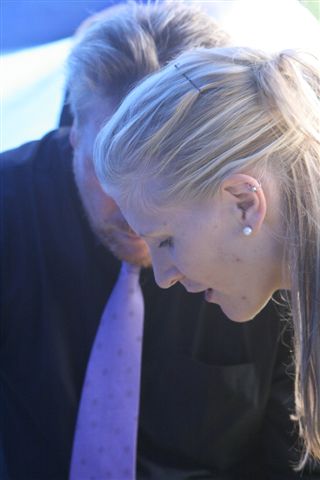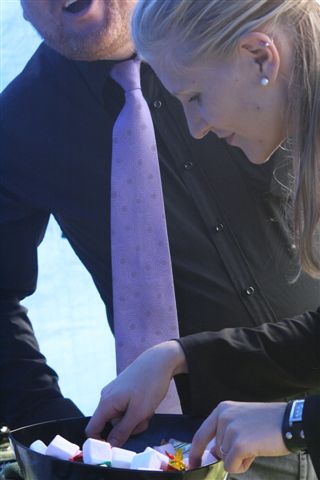 WHAT are Hanna and Rune doing???? Eating candy of course!!!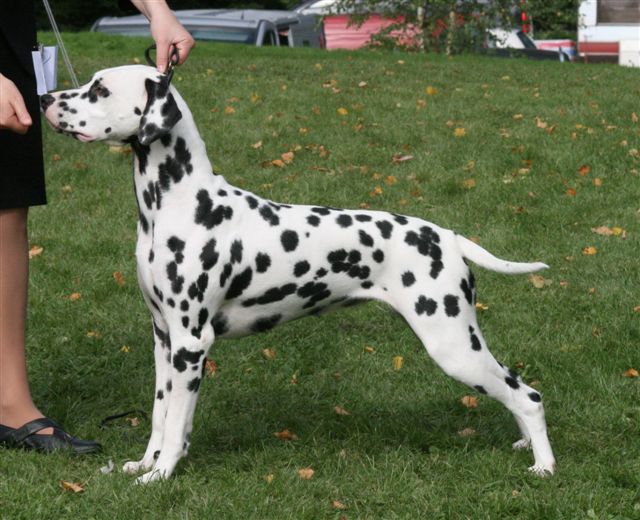 During the lunch Jenny took Bell and warm her up, and I get a nice photo of her!!!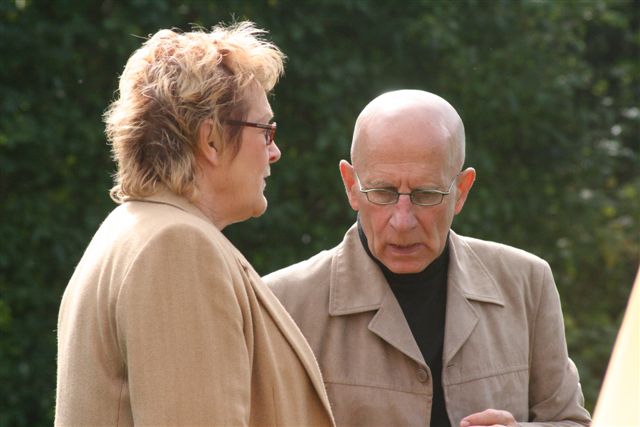 Anita and Martin Croeser will meet in two weeks when she is going to South Africa to judge!! The world is small..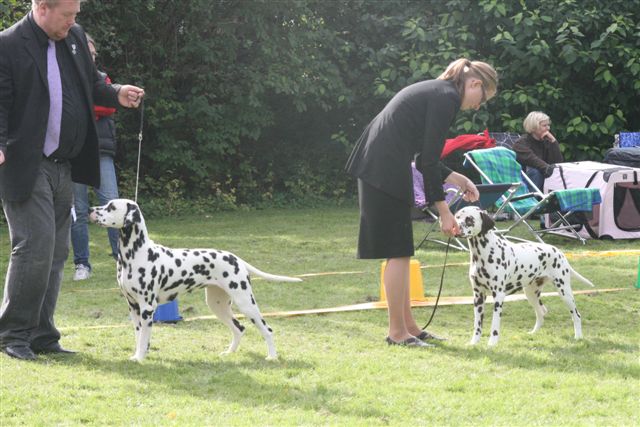 Bell and Decibel in junior class.
Bell is so good on standing now.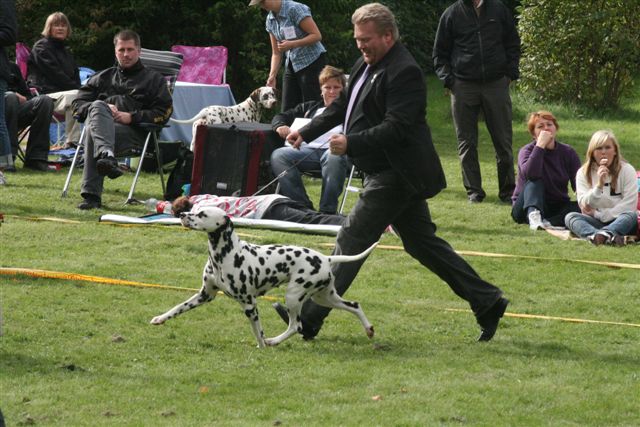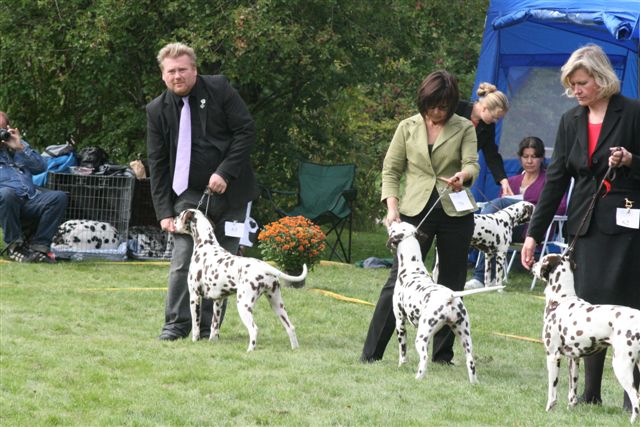 But still a little tooo crazy when she is running *S*! Gloria and Mini in youth class, nr 1 and nr 2 both with CK Nr 3 A bitch from Funnyheart.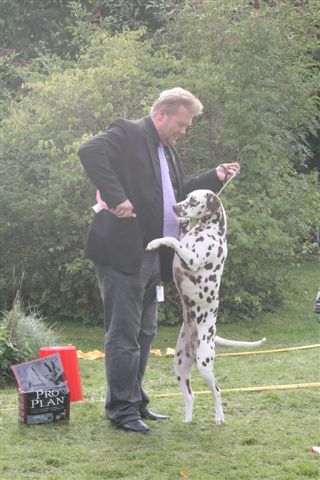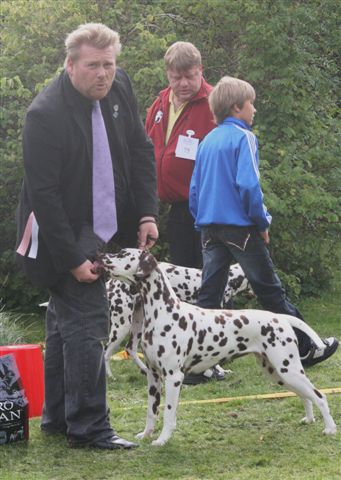 Dancing queen! Aaaaaaaaj she bite meeeee again *S*!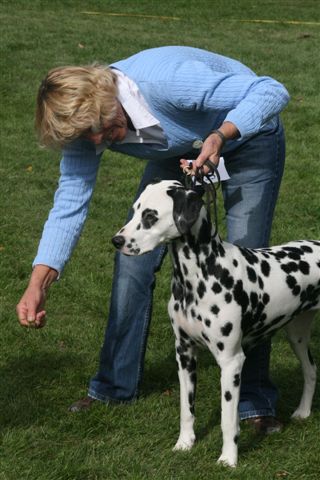 Berith was picking grass for her bitch...it was a large hole before she was ready *S*!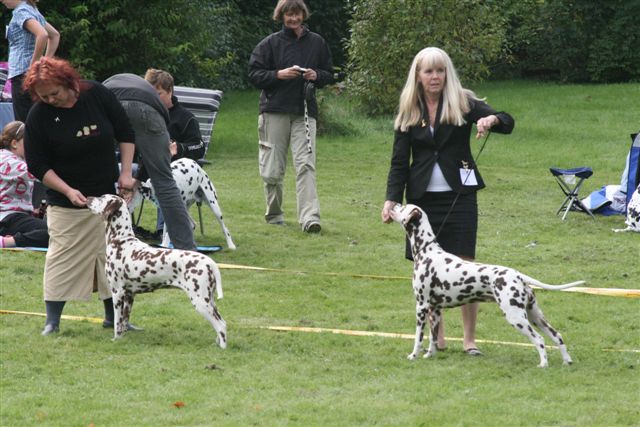 Open class, Disa, Jilloc's Picture Of Paradise and Angie, Jilloc's Roses For My Lovely Angie...both waiting for their last CAC to be a Swedish Champion......but they didn't get it today.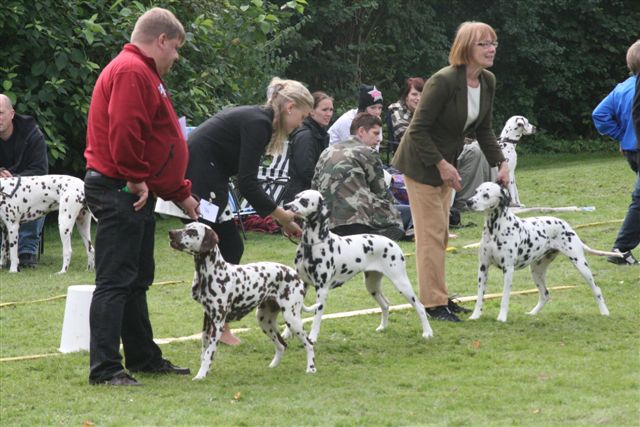 P-O, Hanna and Helena. Dalmo's, Fairytail Spots and Farliga F's.
We have nothing to show in open...just to relax some minutes!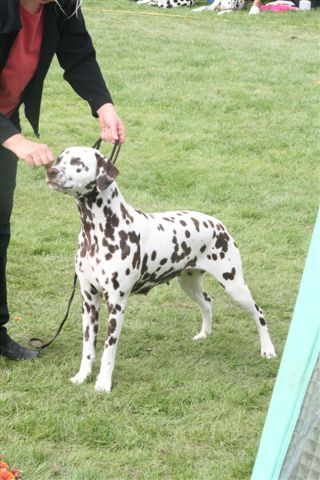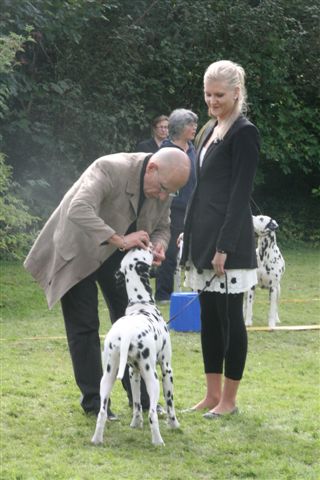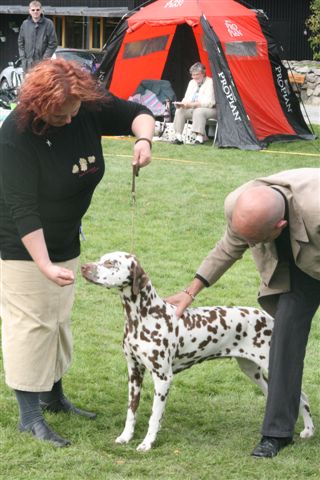 Jilloc's Journey to Your Heart, Vinta, need only one more CAC too, the same as Hjärtat and Disa again.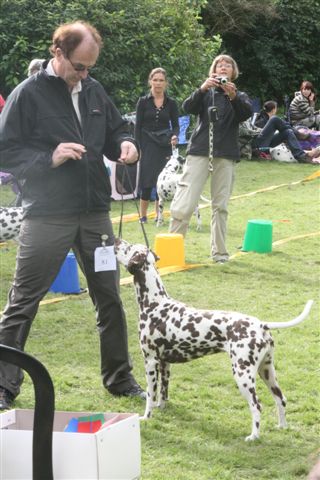 Russin, Jilloc's Run Wild Run Free with her Daddy and her new handler for today...he did a perfect job. Carin in the background taking photos.
Even Russin need only one more CAC to became a Swedish Champion.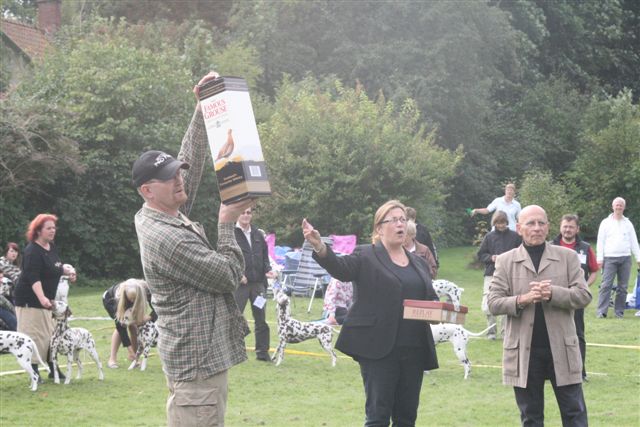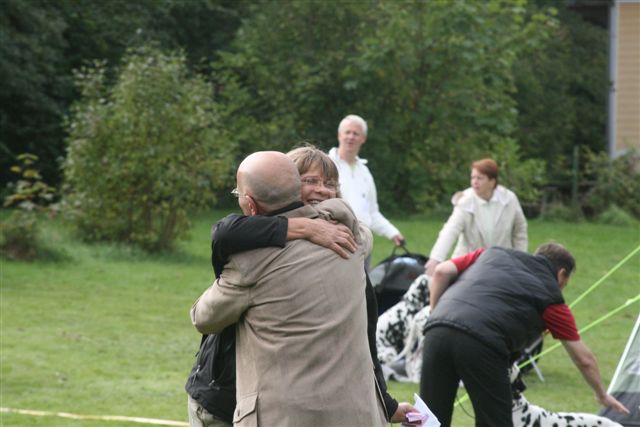 A laaaaaaaarge bottle of whisky on the lottery....and Carin won it..maybe the judge think that he can taste it, because he was sooo happy!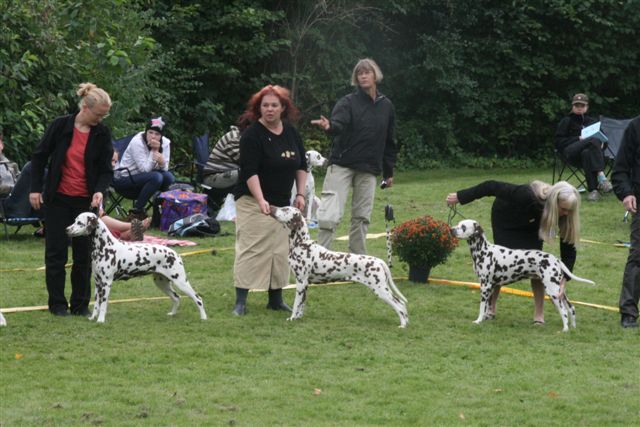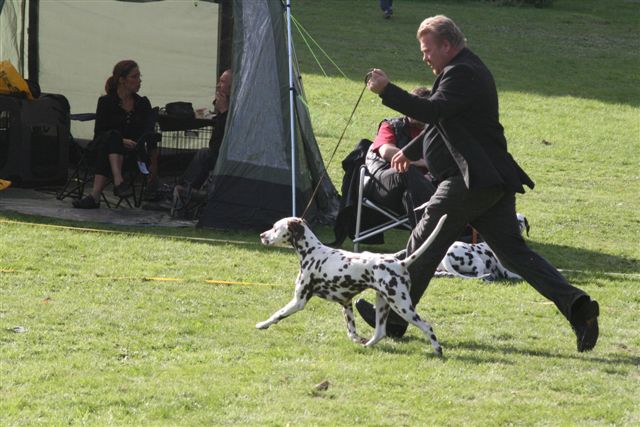 Vinta, Disa and Angie. Devlina in Champion class, and she won it!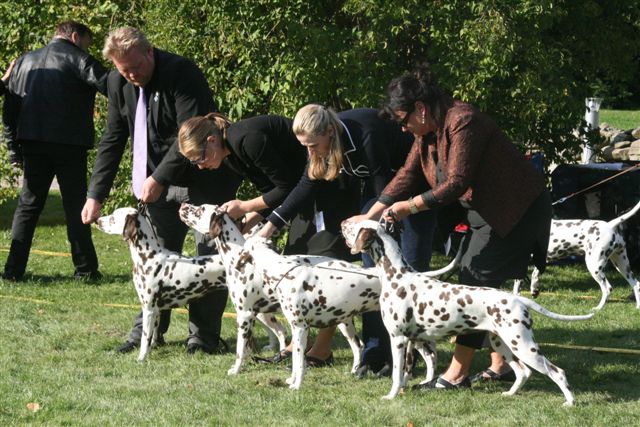 BEST BREEDERS GROUP today JILLOC's.
Devlina, Decibel, Milda and Gloria.
We talked about to have a party in the evening, but on our way to our caravan we bought food from a china restaurant, Mmmmmmm!
In the caravan we eat and feed our dogs, and then fall asleep with our clothes on *S*!
Hildegun have been at our caravan at nine o'clock to give us cake...but we was already sleeping!!!
Zzzzzzzzzzzzzzzzzzzzzzzzzzzz!
Friday 12 September 2008
We all took a long morning. So good to not be in the car on the road all day long today.
In the afternoon first Hanna and then Jenny came.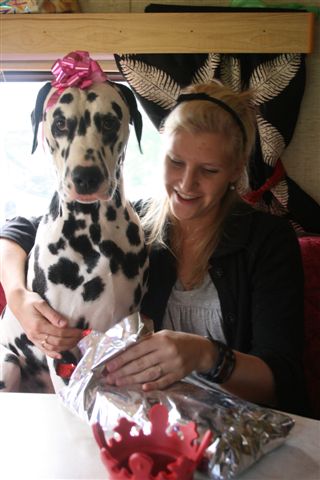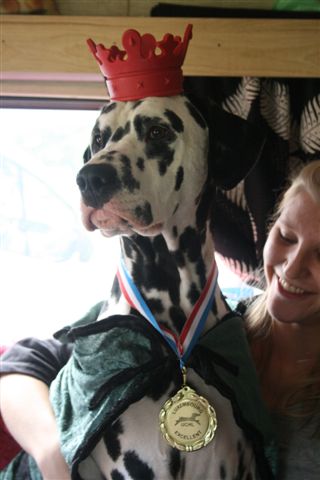 Hanna helped Daddy to open his present she have made, and she have bought him a CROWN too that he was really proud of. He think that the crown suite him much better than the pink rosette she first put on his head....you can see that he then was a little bit ashamed *S*
When he got the morning gown that Hanna made for him and the red crown and an excellent medallion around his neck he look and act like the king he is (he think so) *S*!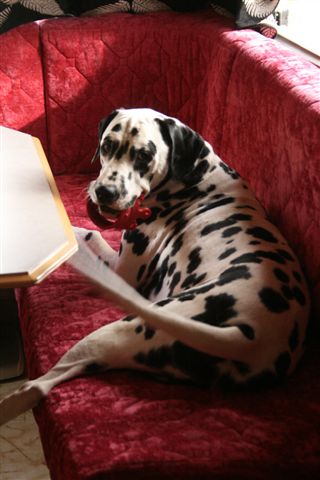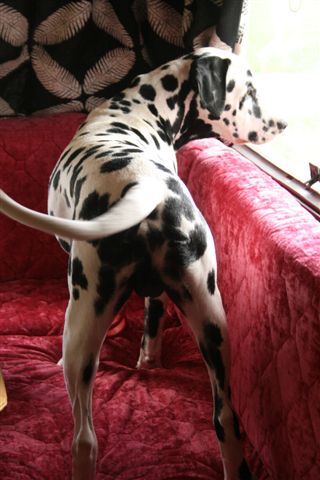 The crown was very good to eat on *S*! Daddy want more visitors with presents! Where are they?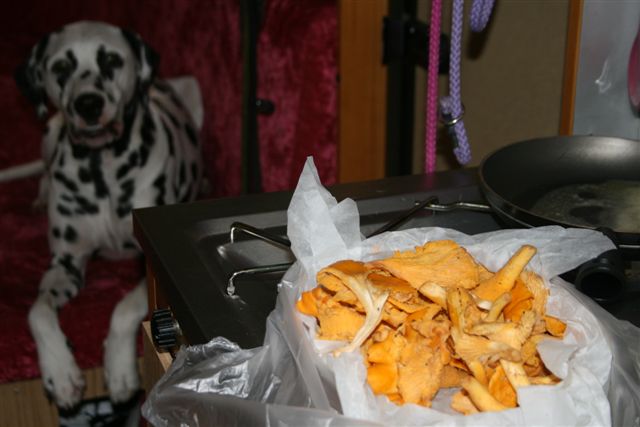 First of all Hildegun came, but with chanterelle for me, thank You...Jenny and I fried them immediately and eat them up!!!
Bell think it was something for her *S*!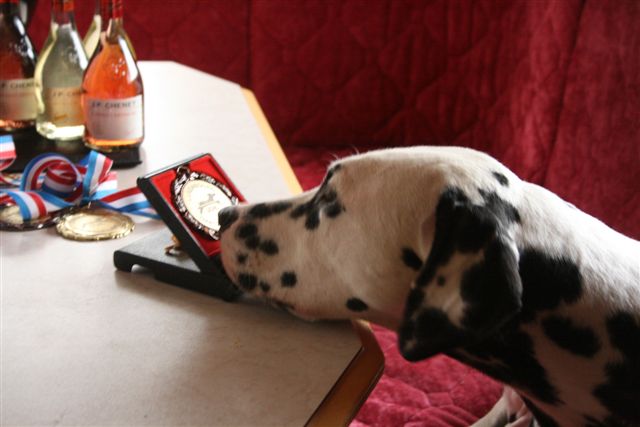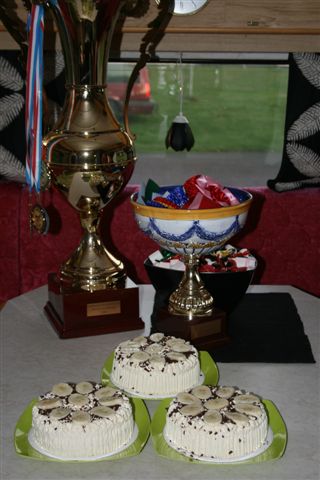 Bell was also proud of her medallion for Junior Champion.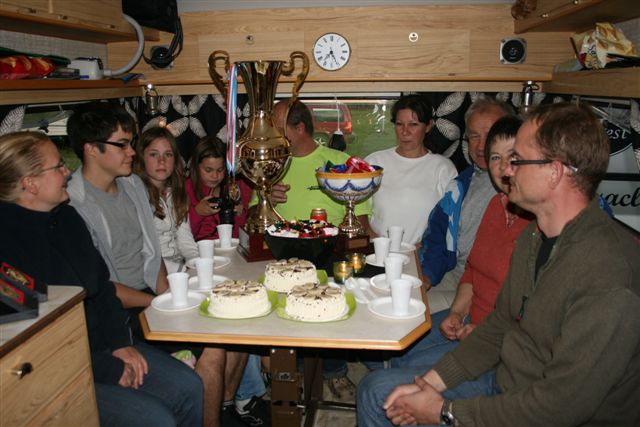 In the evening Hildegun with family, Jill and Ingemar with their children and dogs and her parents and later in the evening even Ewa and Arne enjoyed us.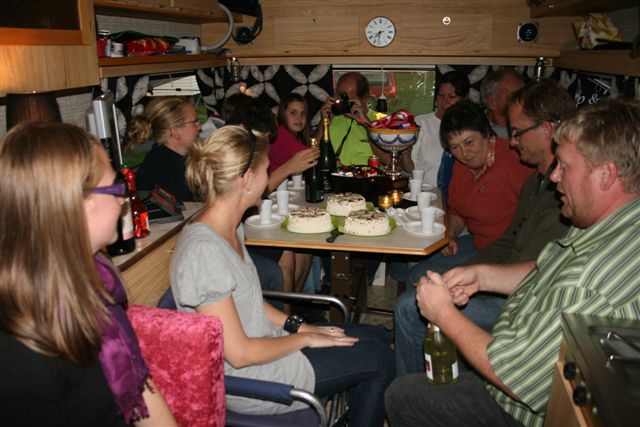 Maybe You understand why we are planning to buy a larger caravan...Not only because of our seven dogs *S*!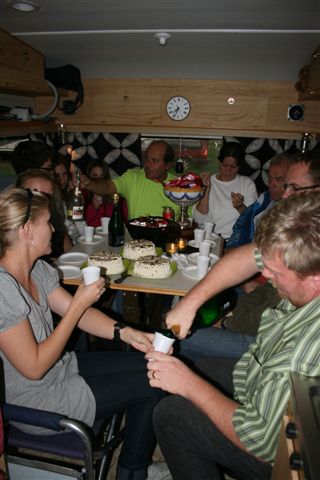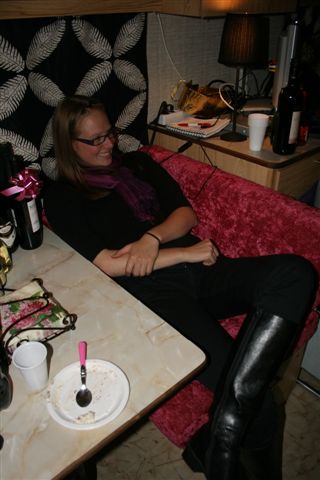 Hanna LOVE Champagne. Jenny and I drink cider without alcohol instead...sooo much better!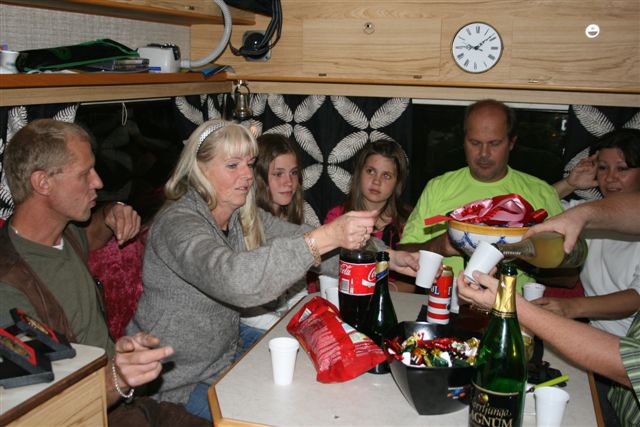 More Champagne!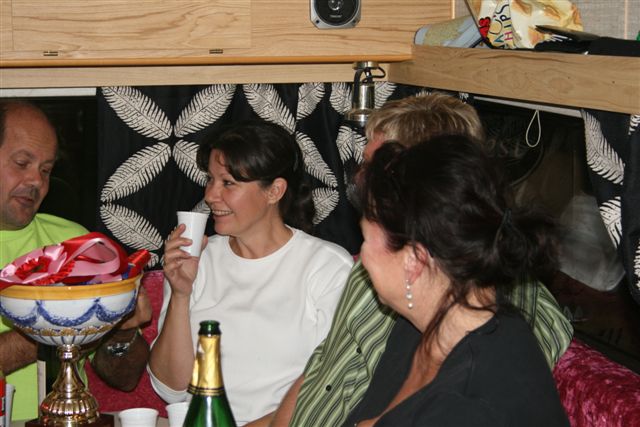 Jill was fond of champagne and wine, candy and cake but she was on a diet so she just took some glasses *S* anyway!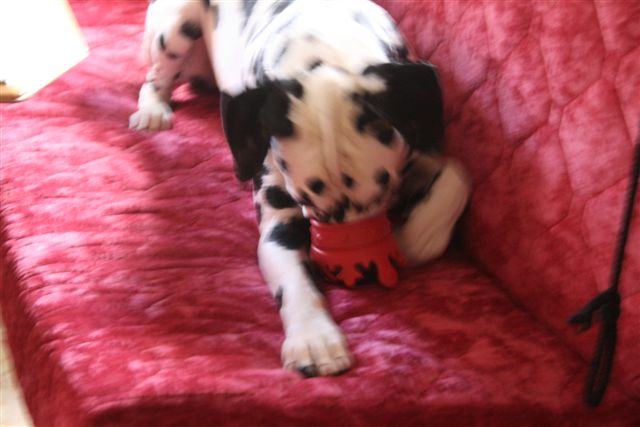 Heeeeeeeeeeeeeeeeelp Mummy the crown is stucked on my noooooose!!!!

Daddys proud father in Heaven.
Today I found this card I got from Pia when Devlin died.

I love the look in his eye, and I can feel that he is with us all the time because I talk with/to him every day
And he is very proud of all his children!
Thursday 11 September 2008
Slangerup Denmark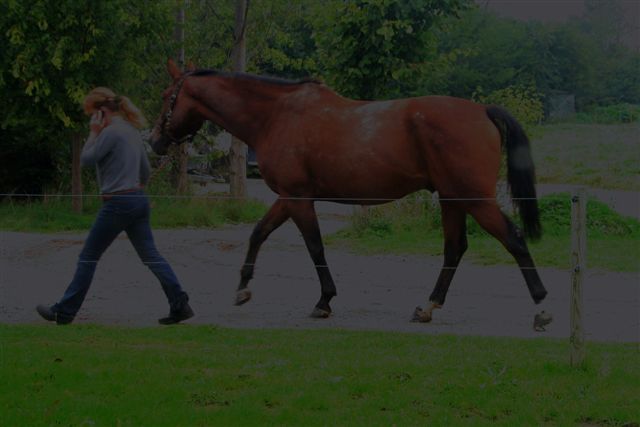 This is what we saw when we woke up and look out of the caravan window.
Charlotte is always "On the run", here talking in the phone and walking a horse *S*!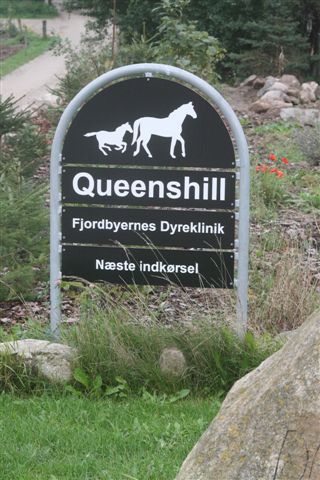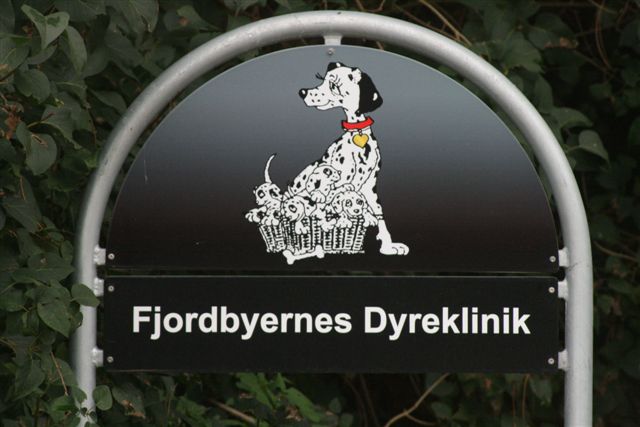 I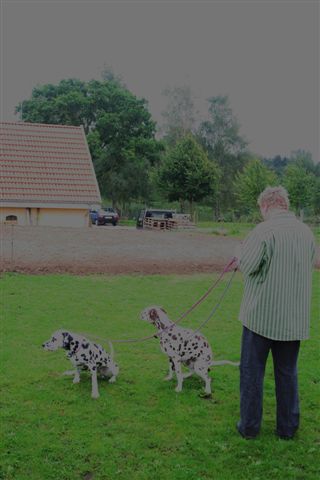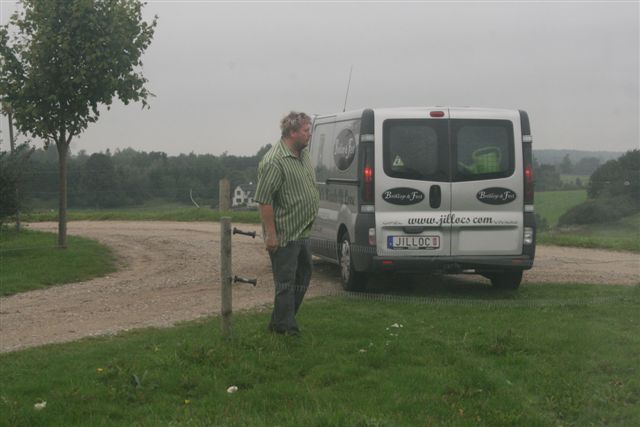 We made all necessary things before we took all seven dogs to Charlottes clinic for anti worm treatment.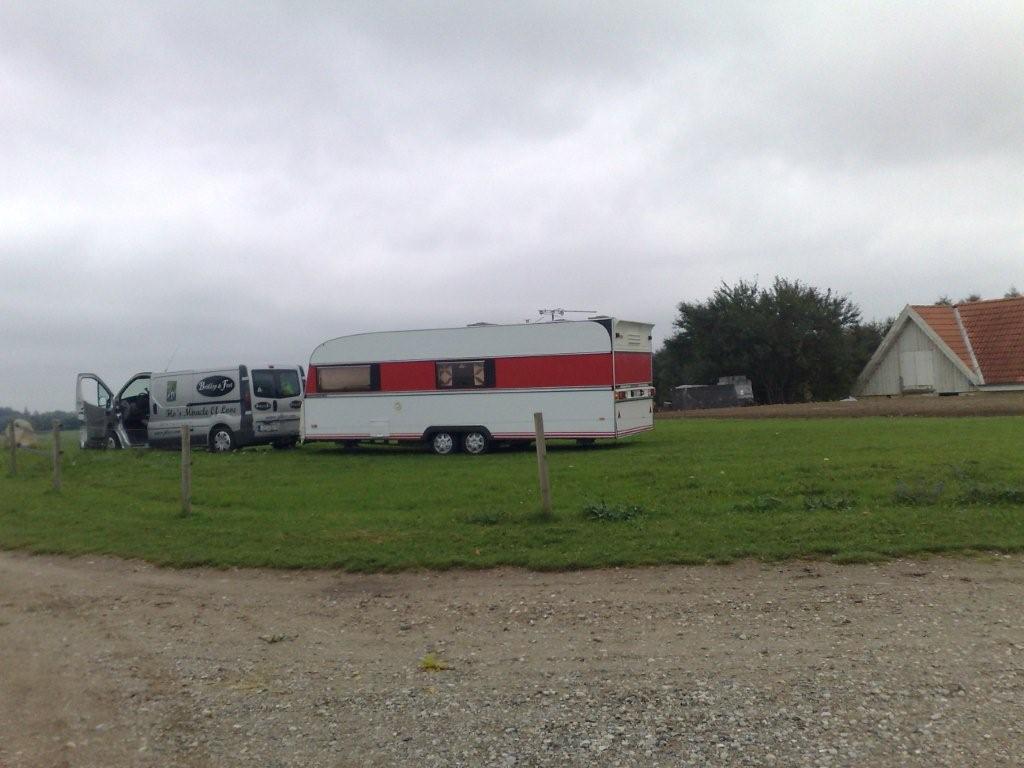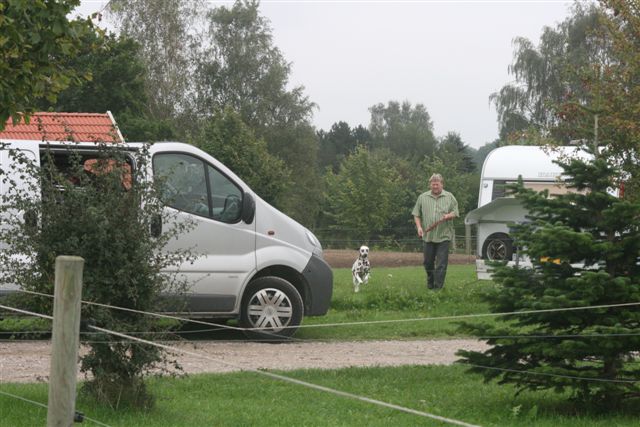 She got a perfect place now, with the closest house as her veterinarian practice and a stable close behind, just 50 meters from her own house and with lot of land around, finally they have bought more space for their horses. A beautiful place with horses, sheep and dogs!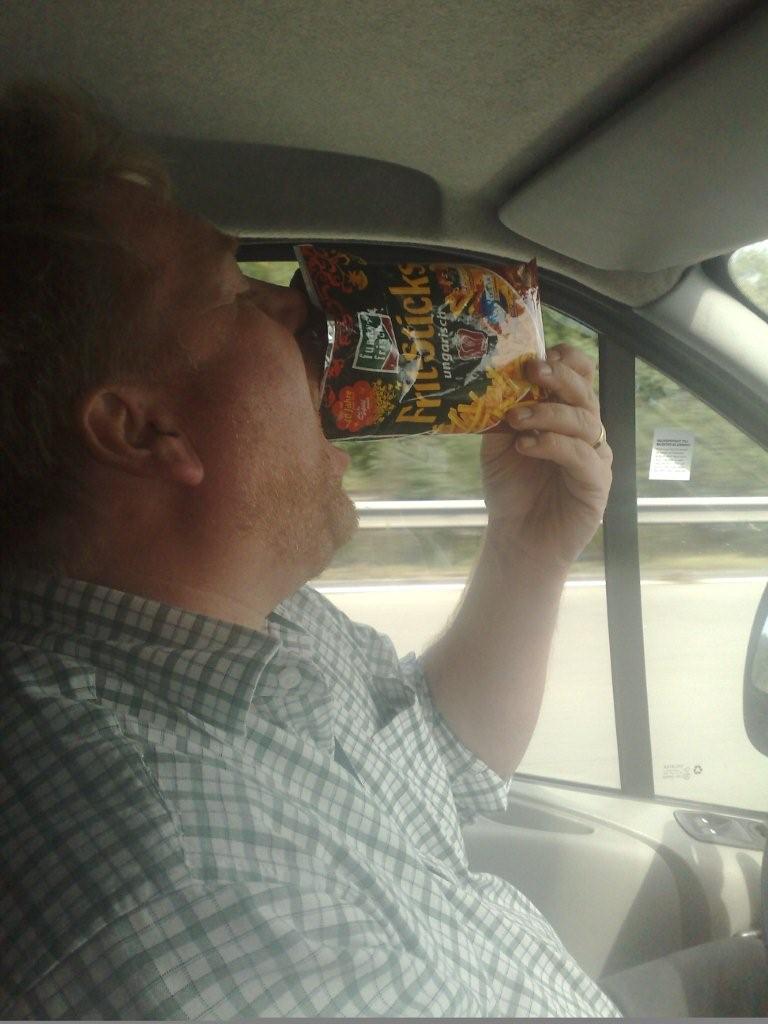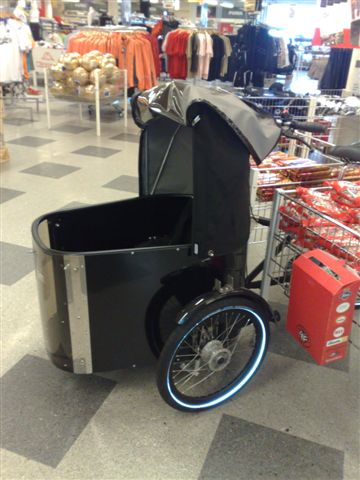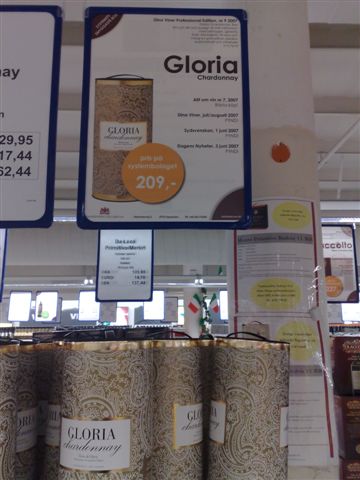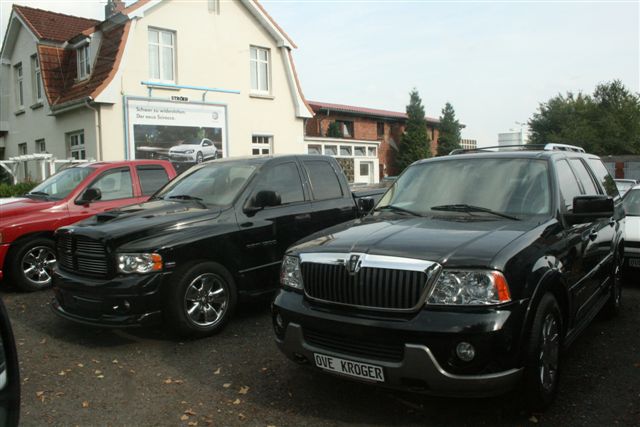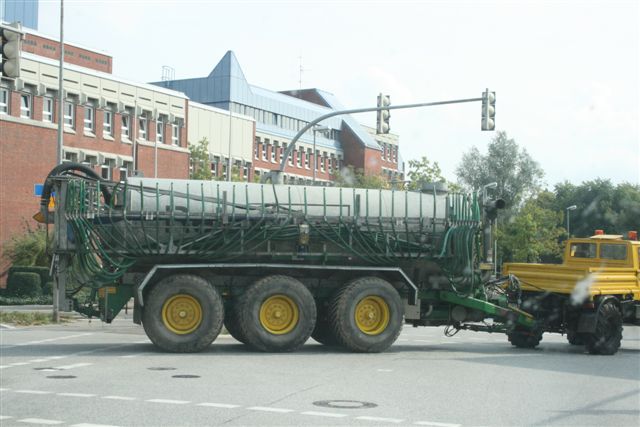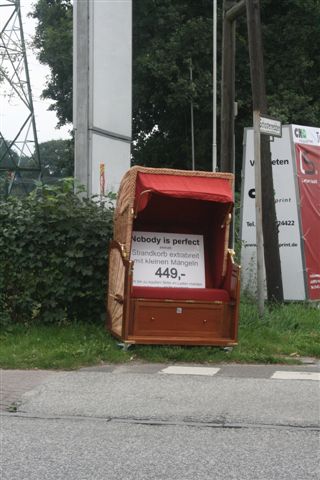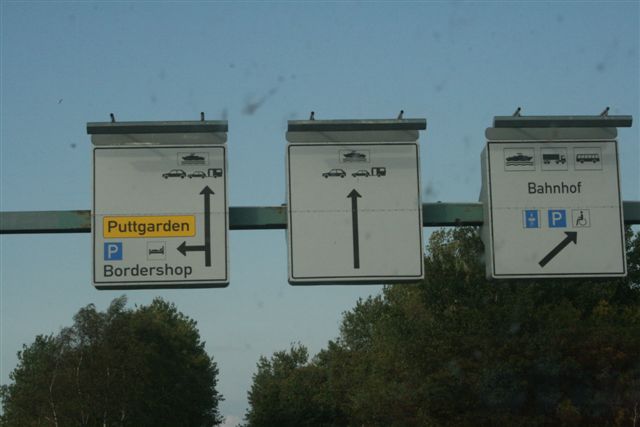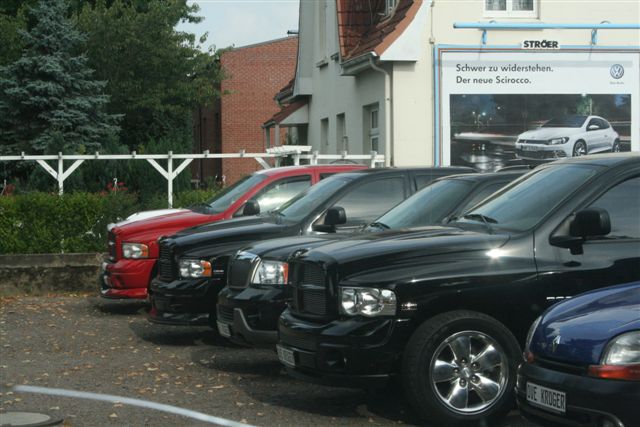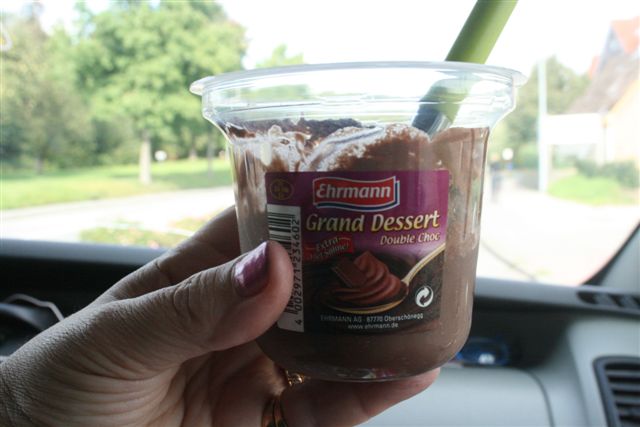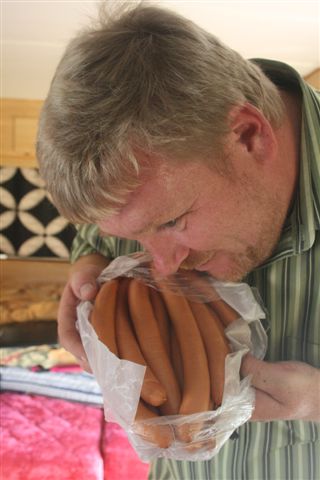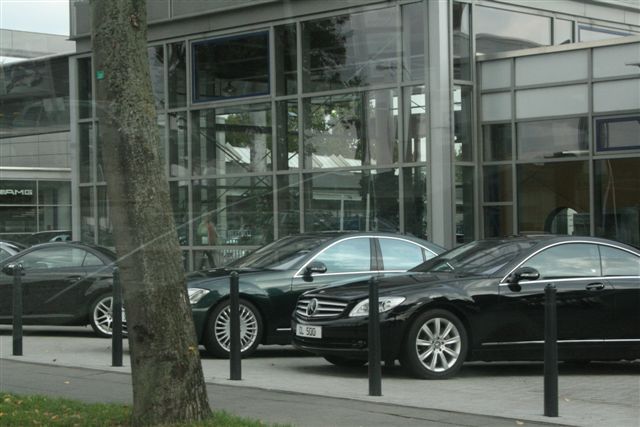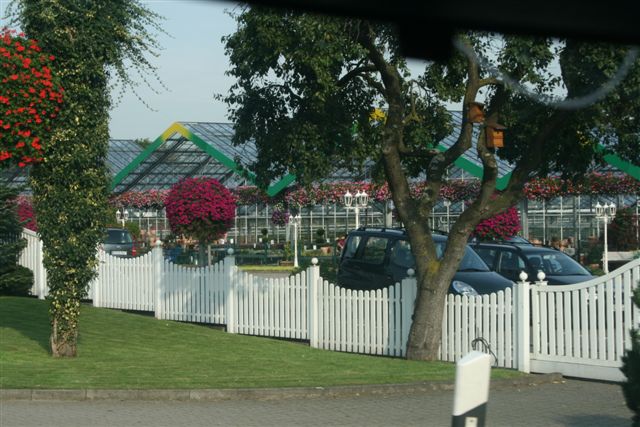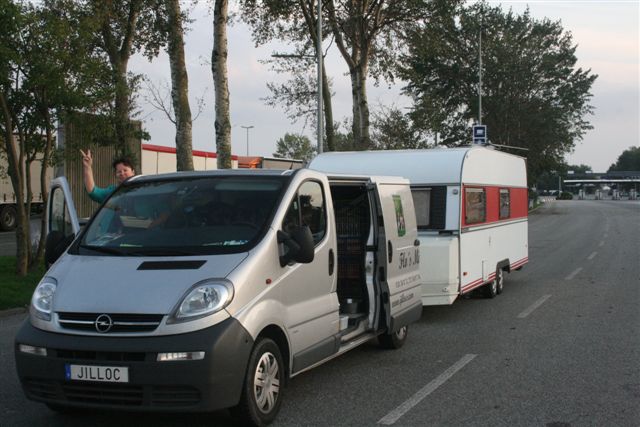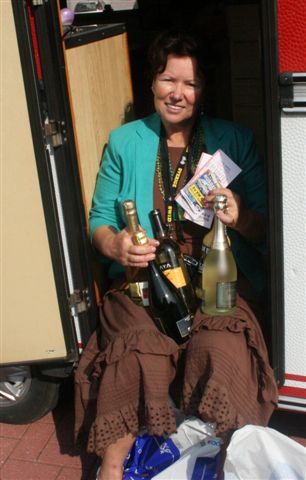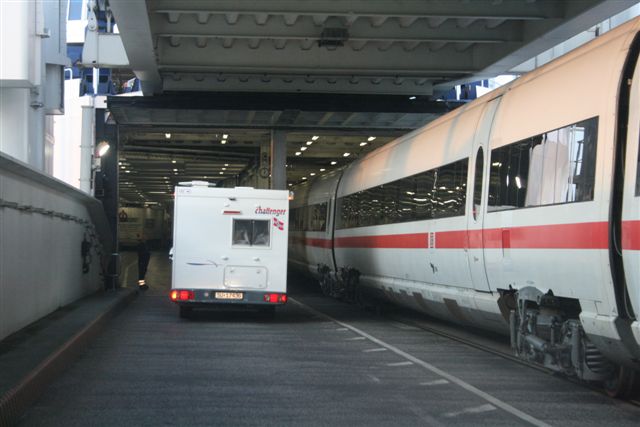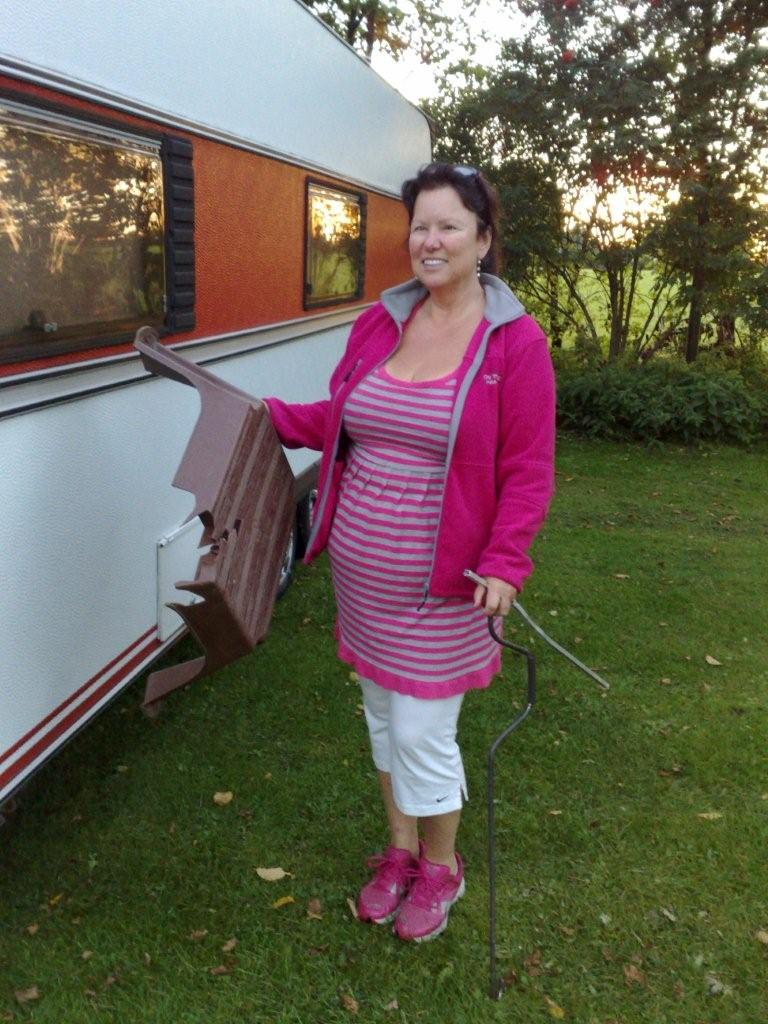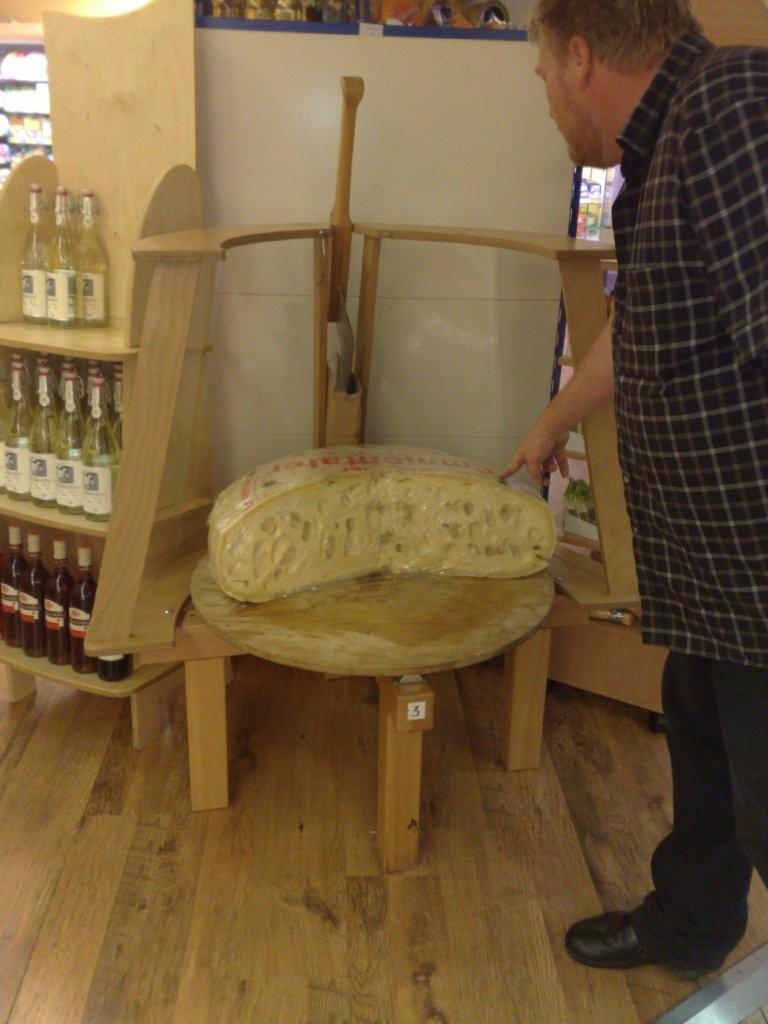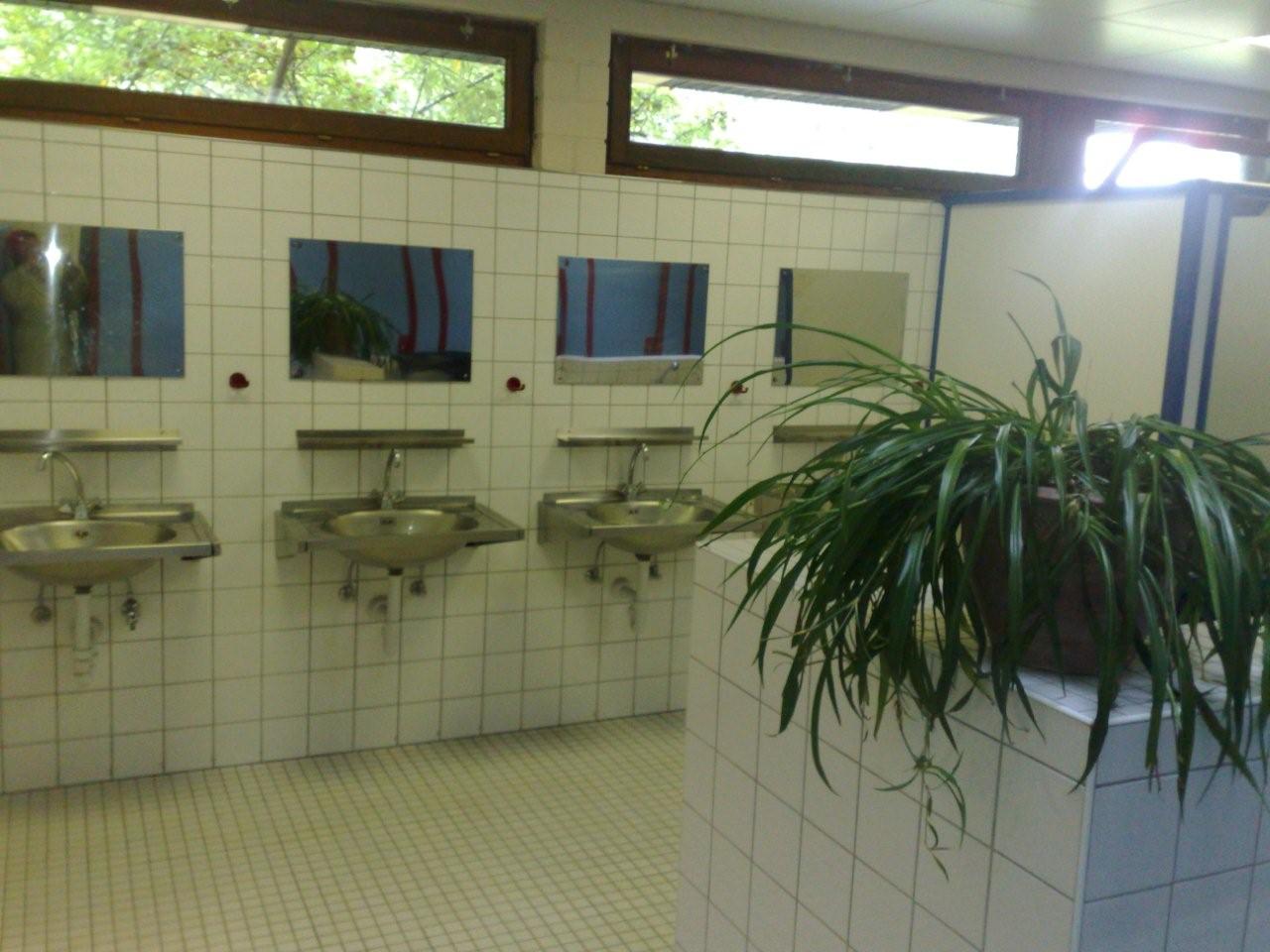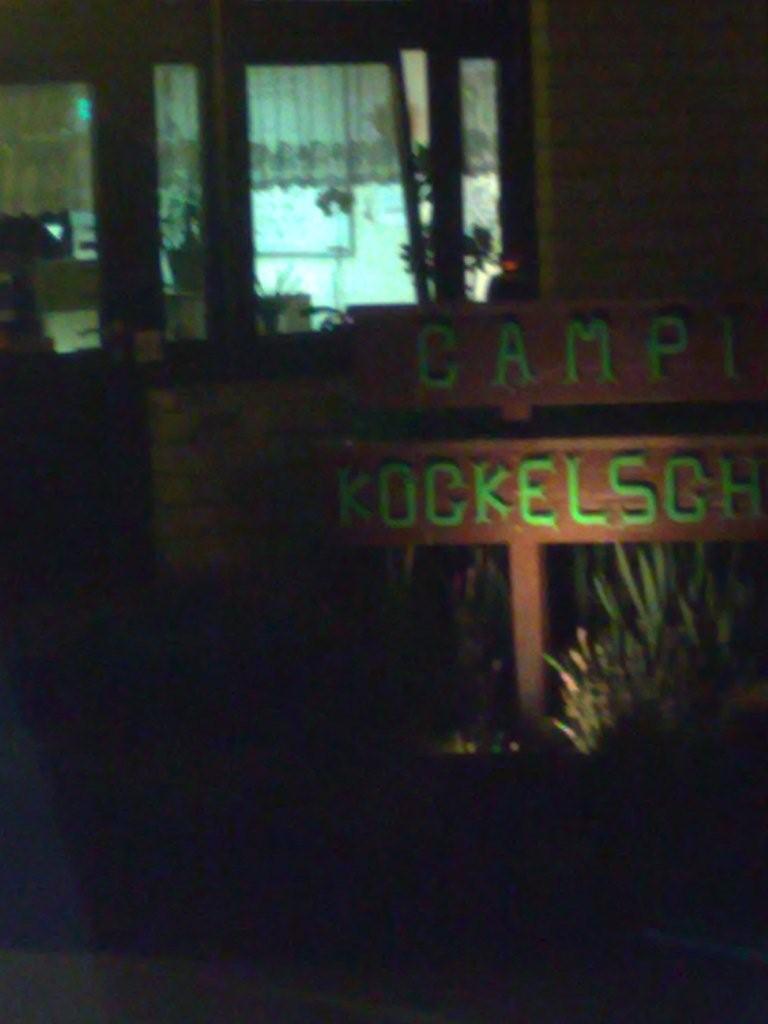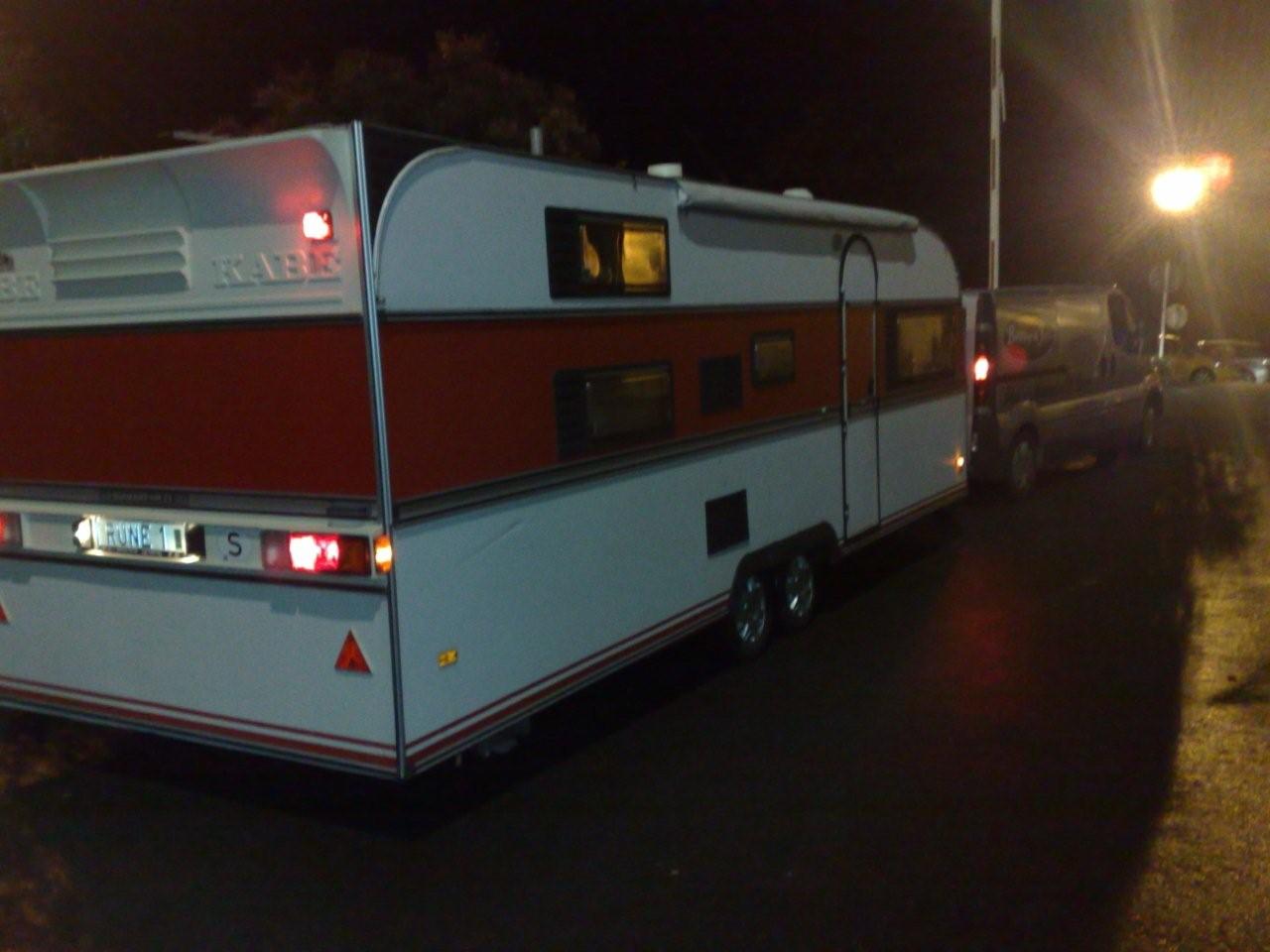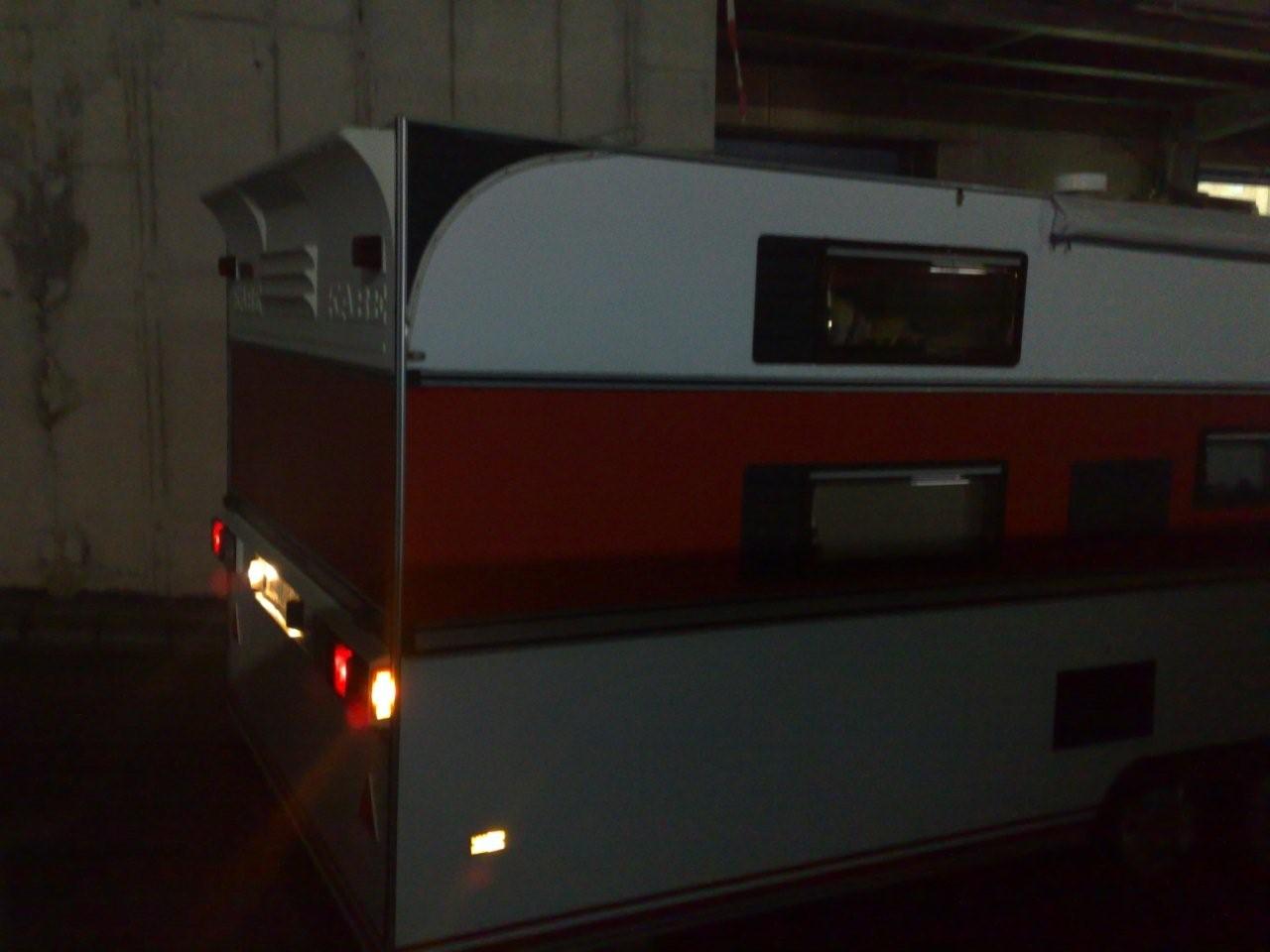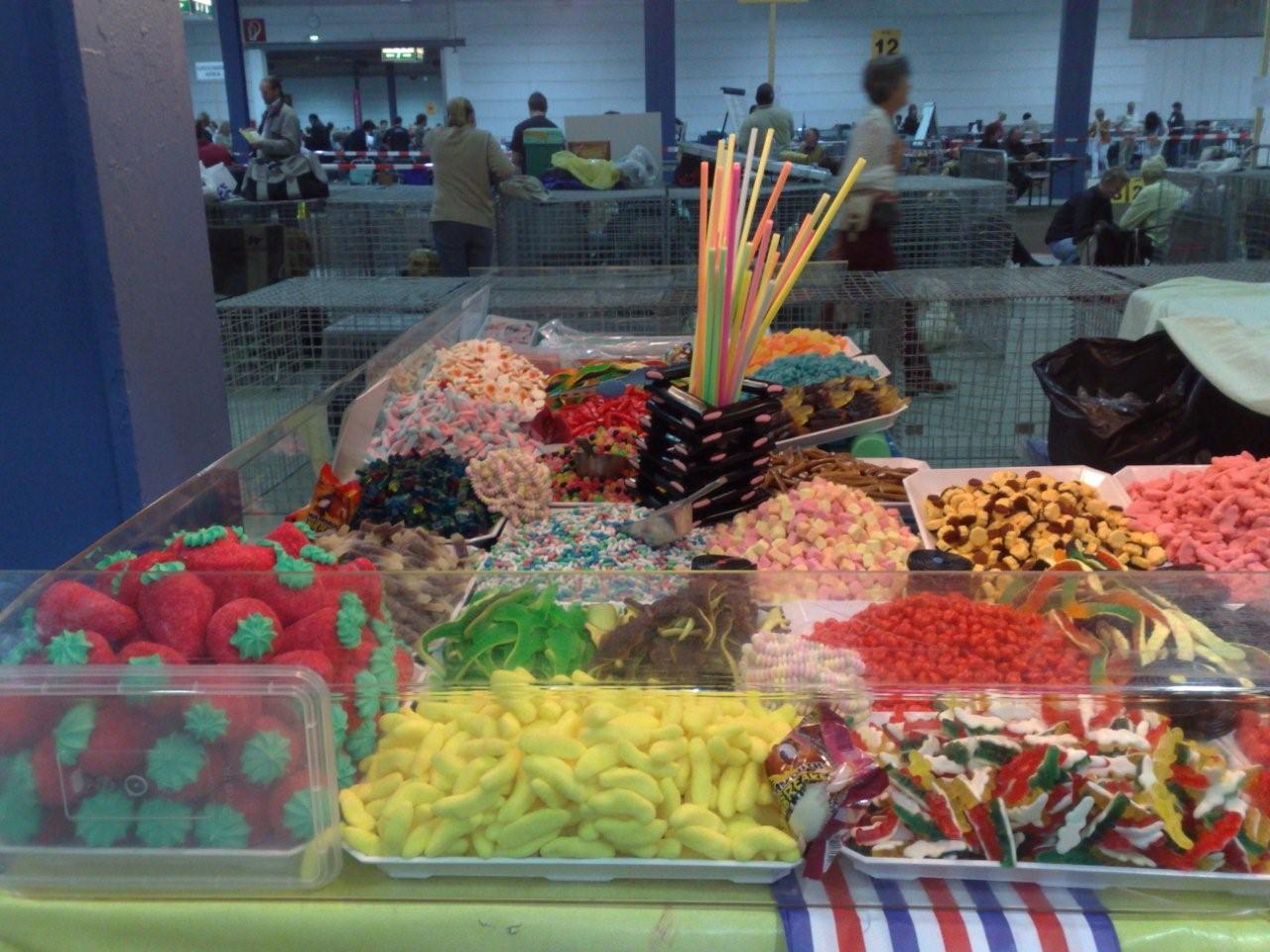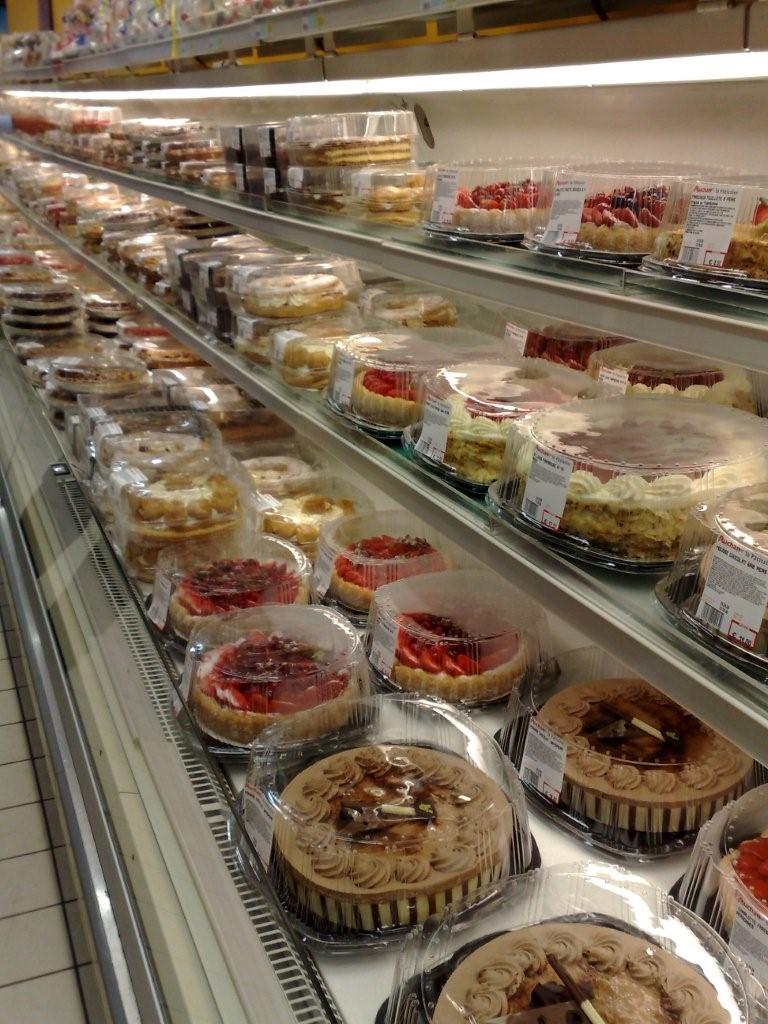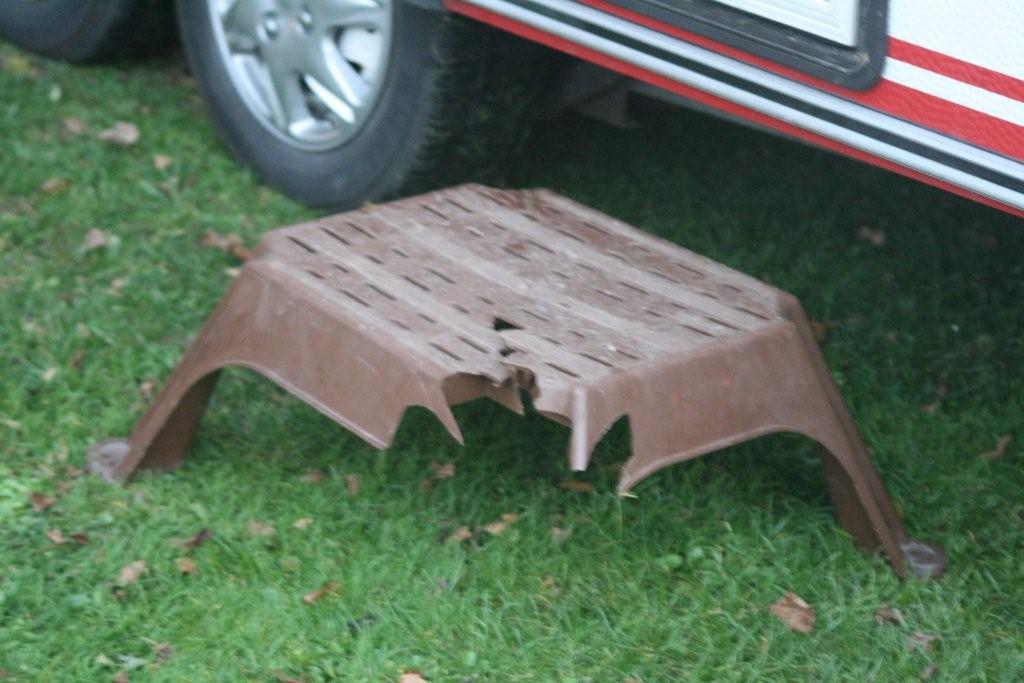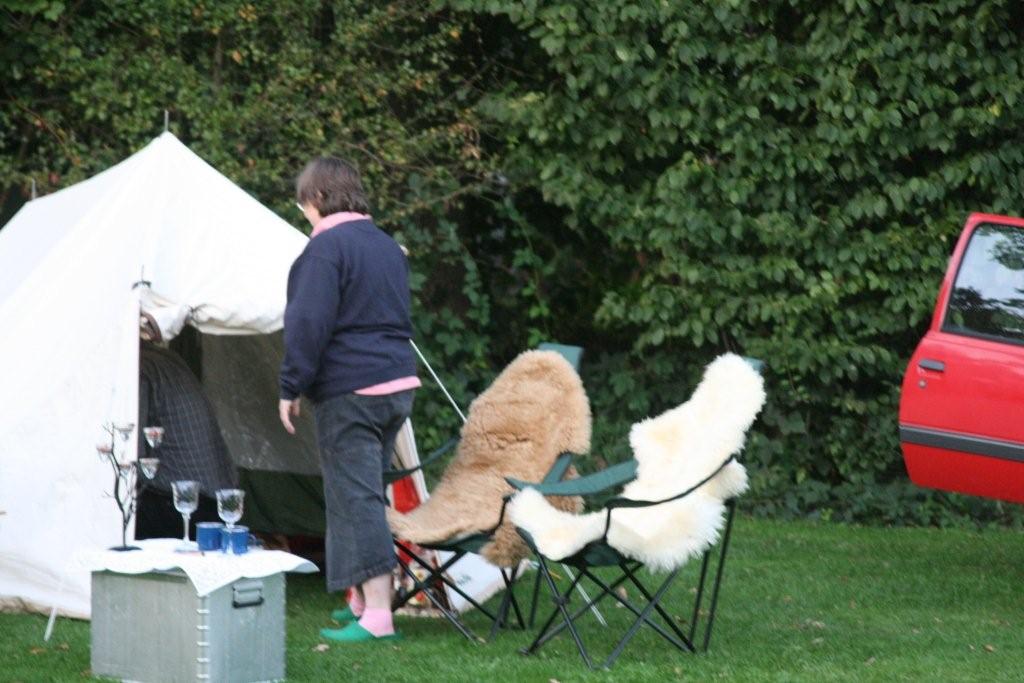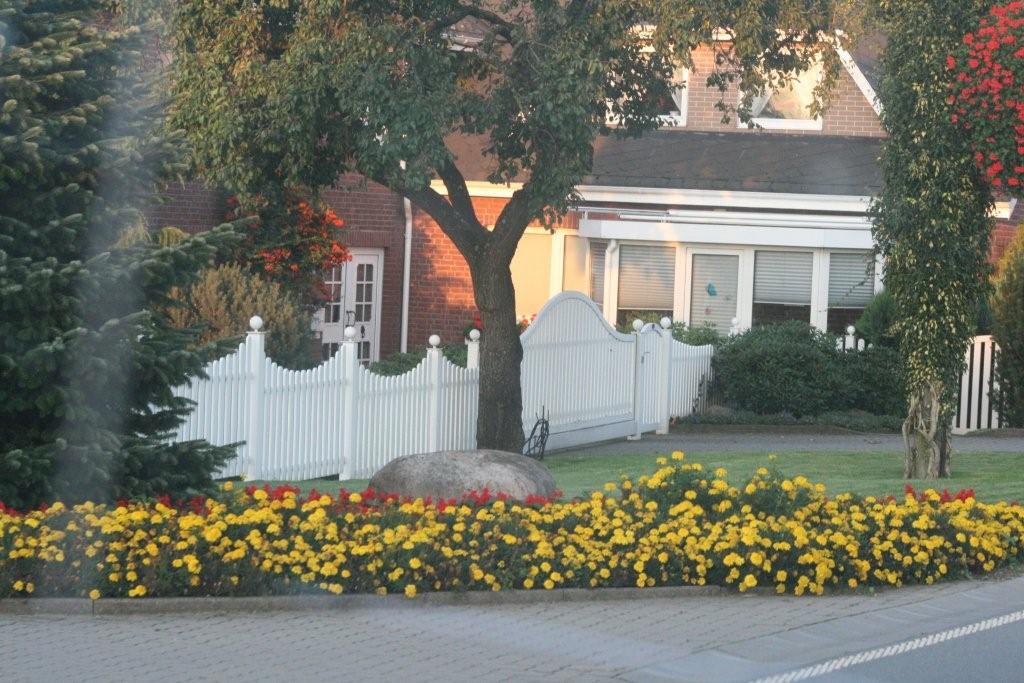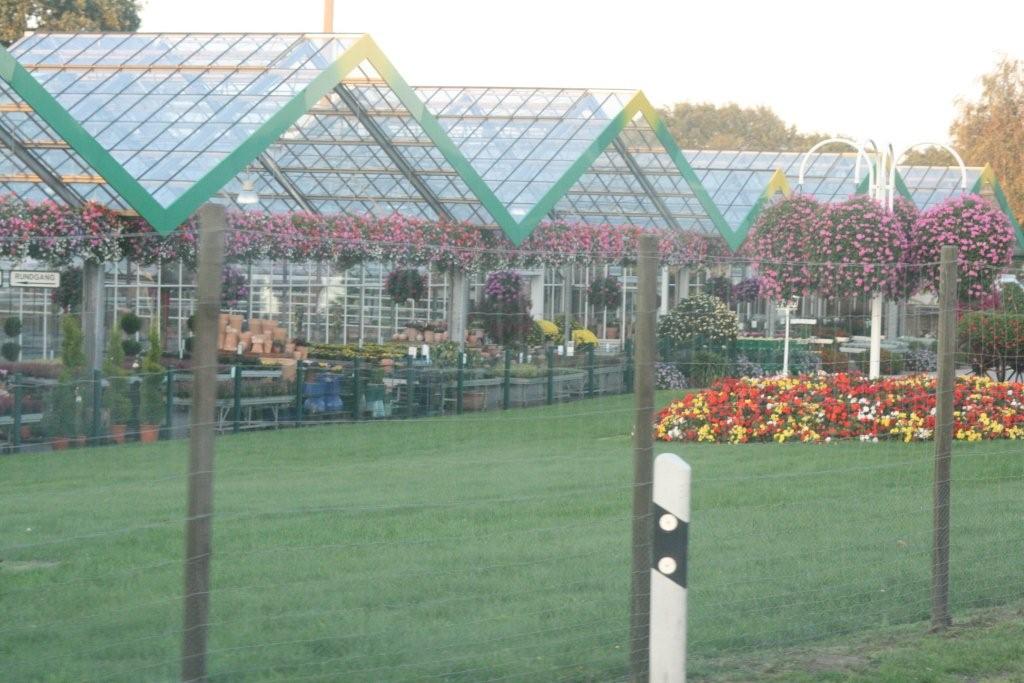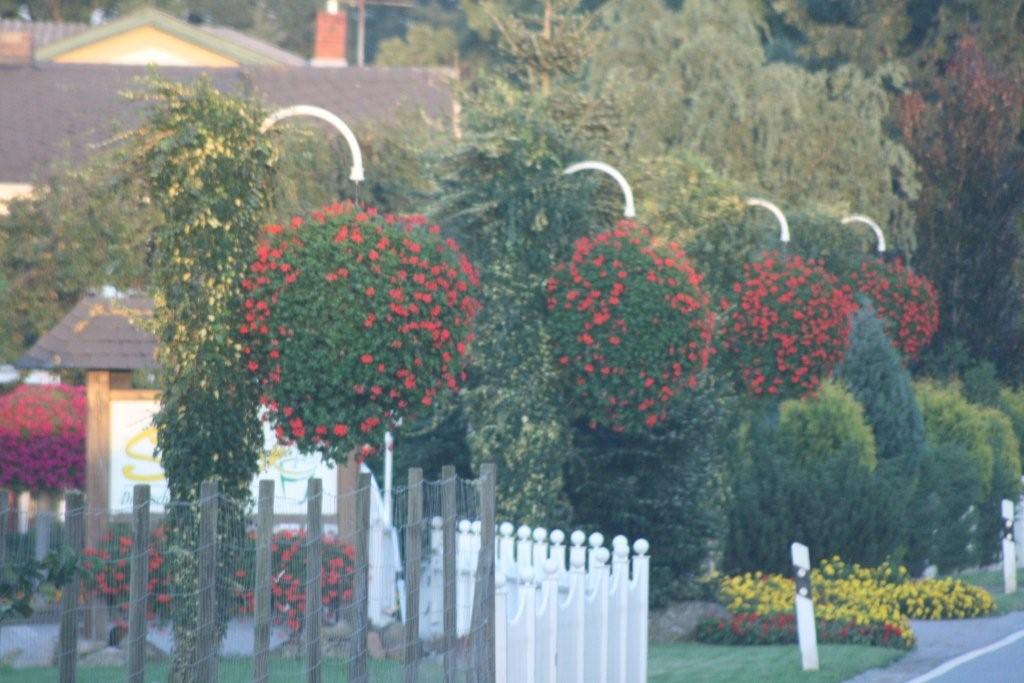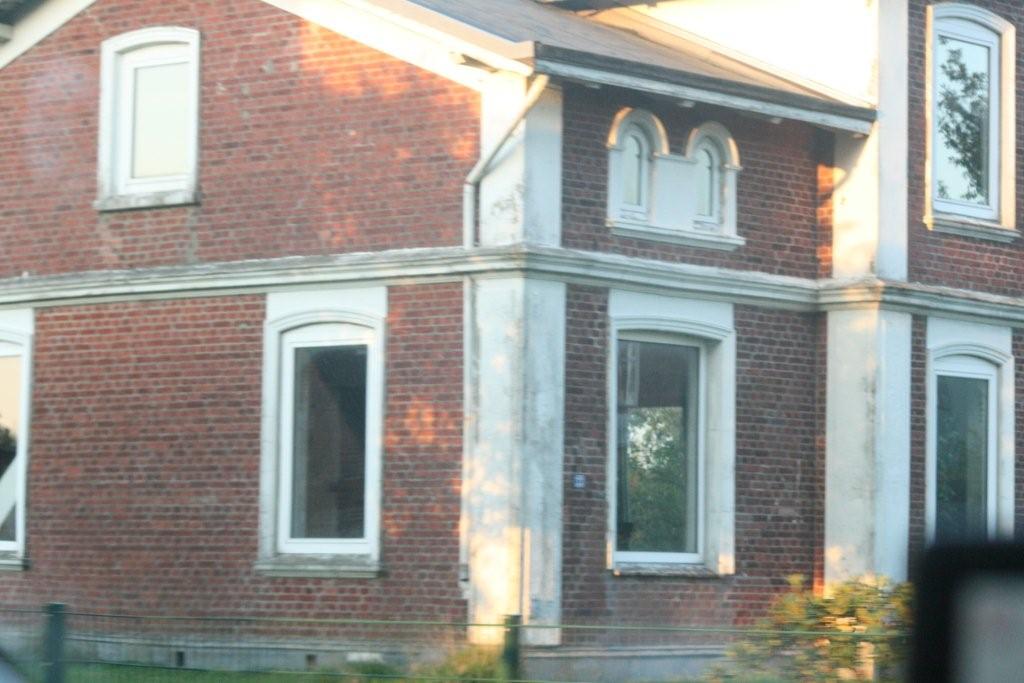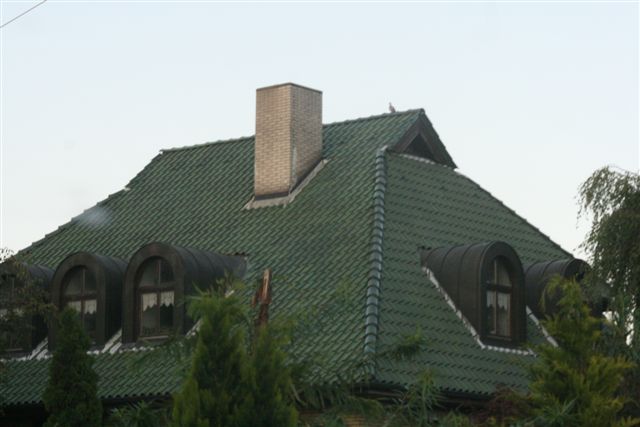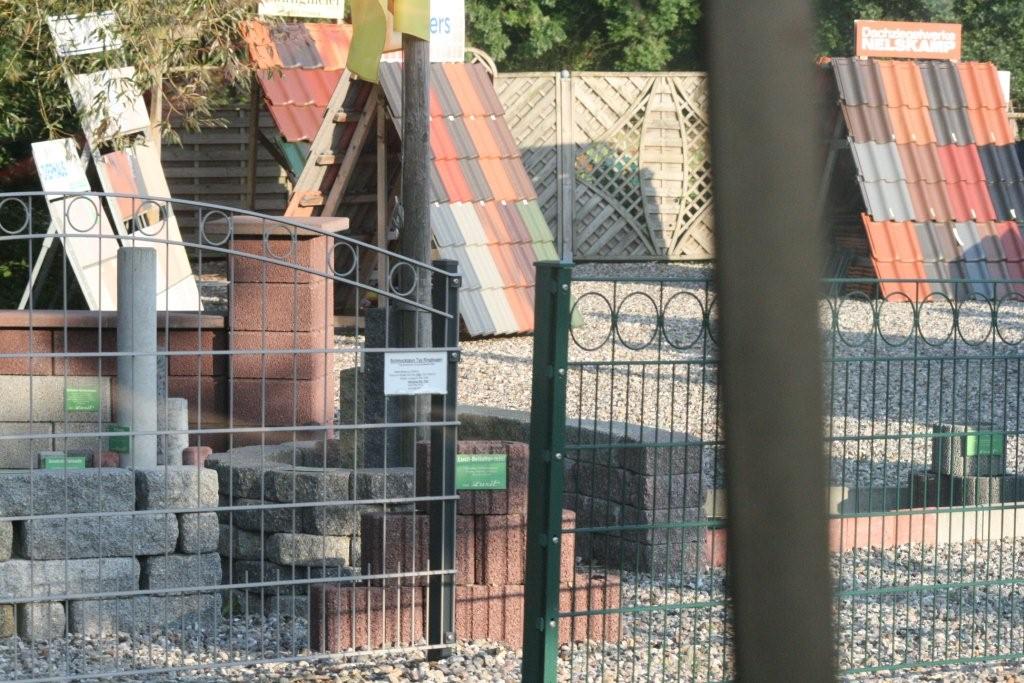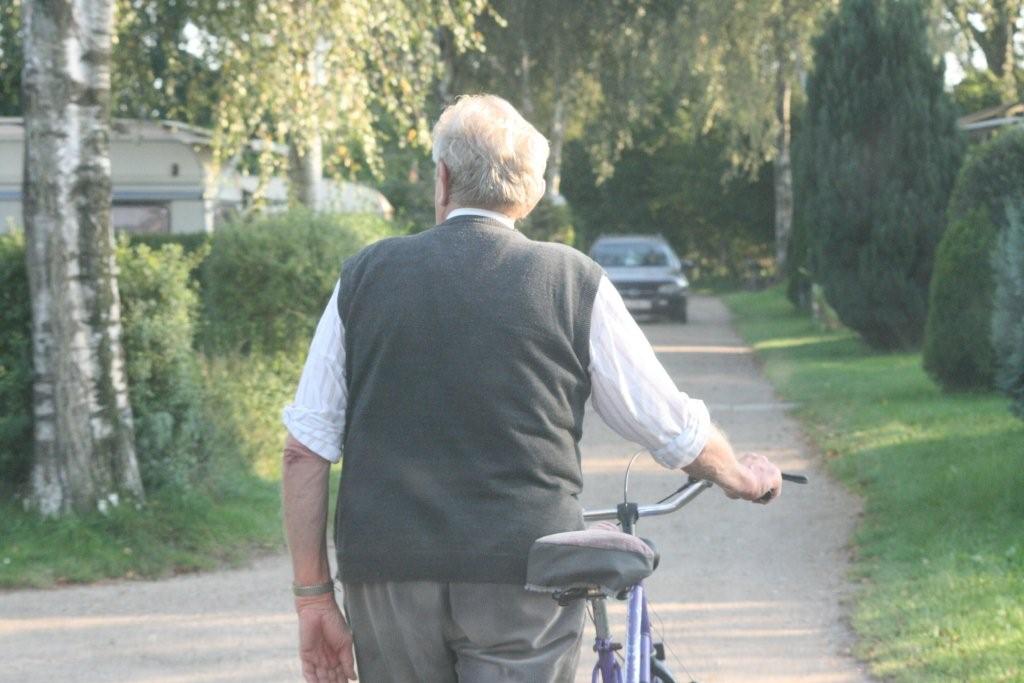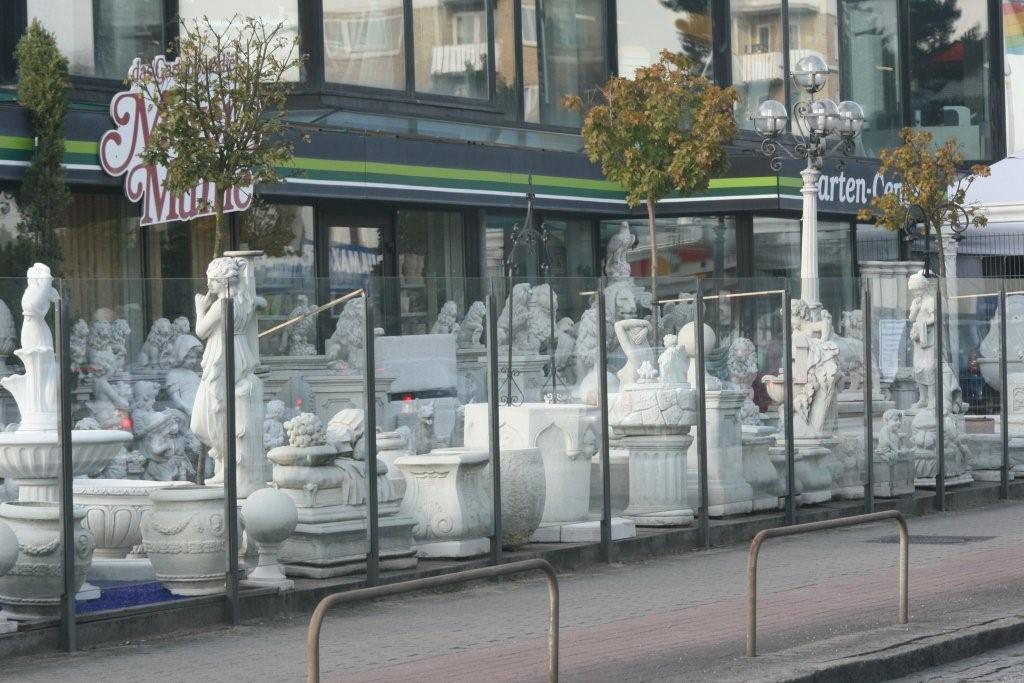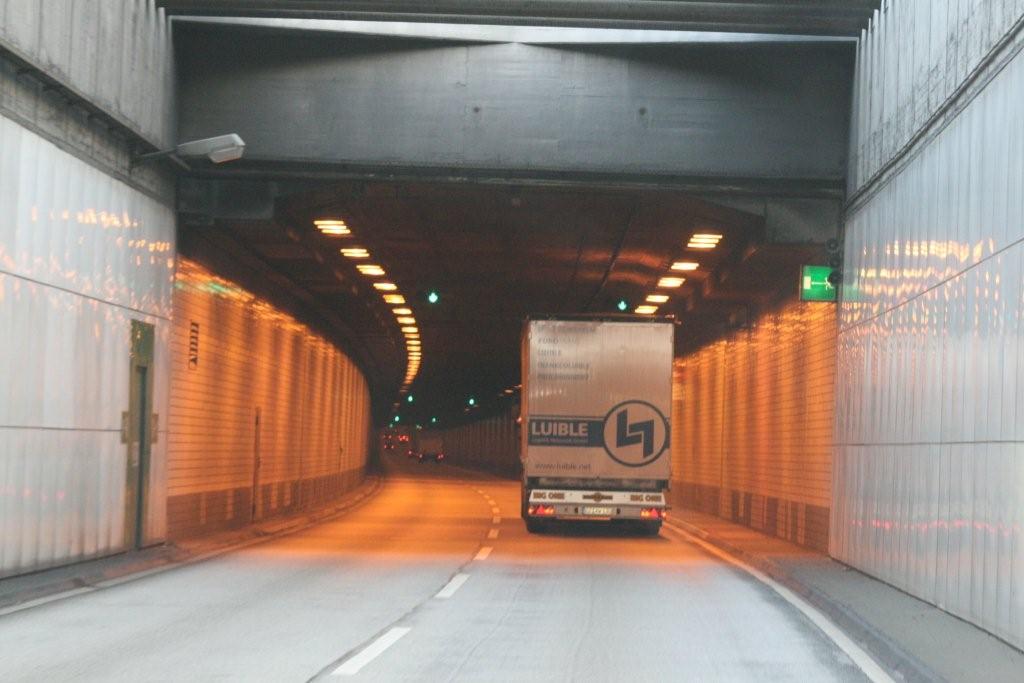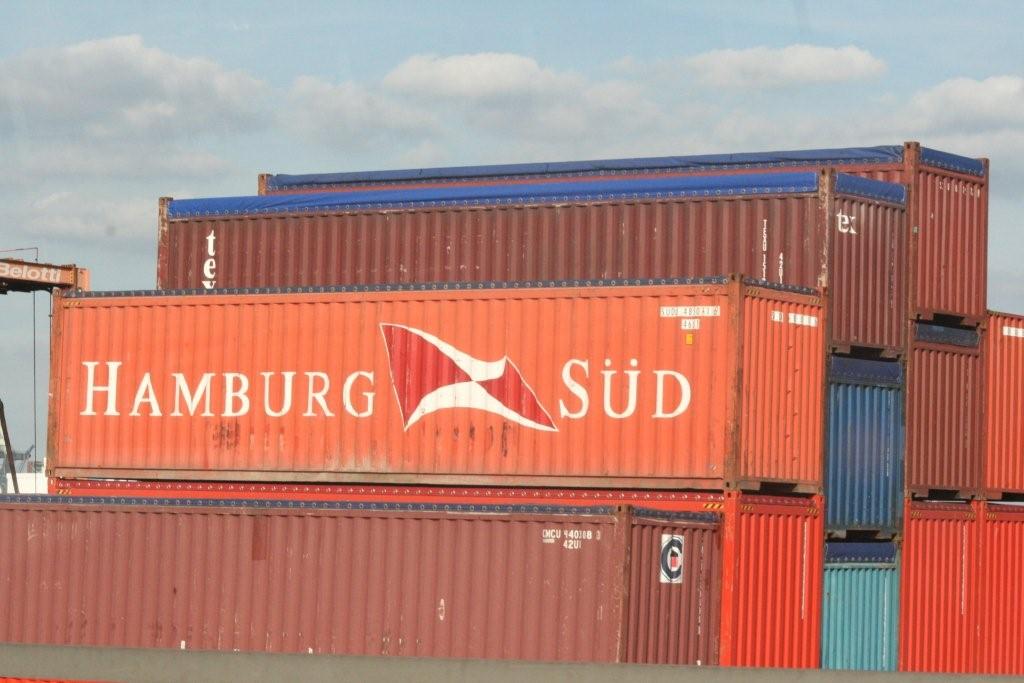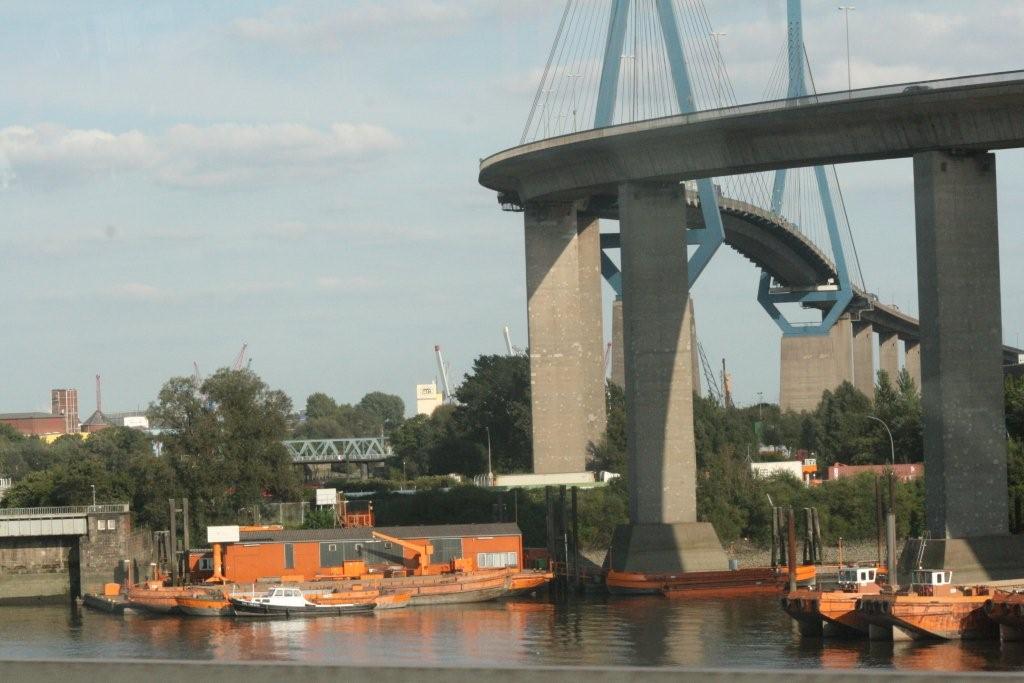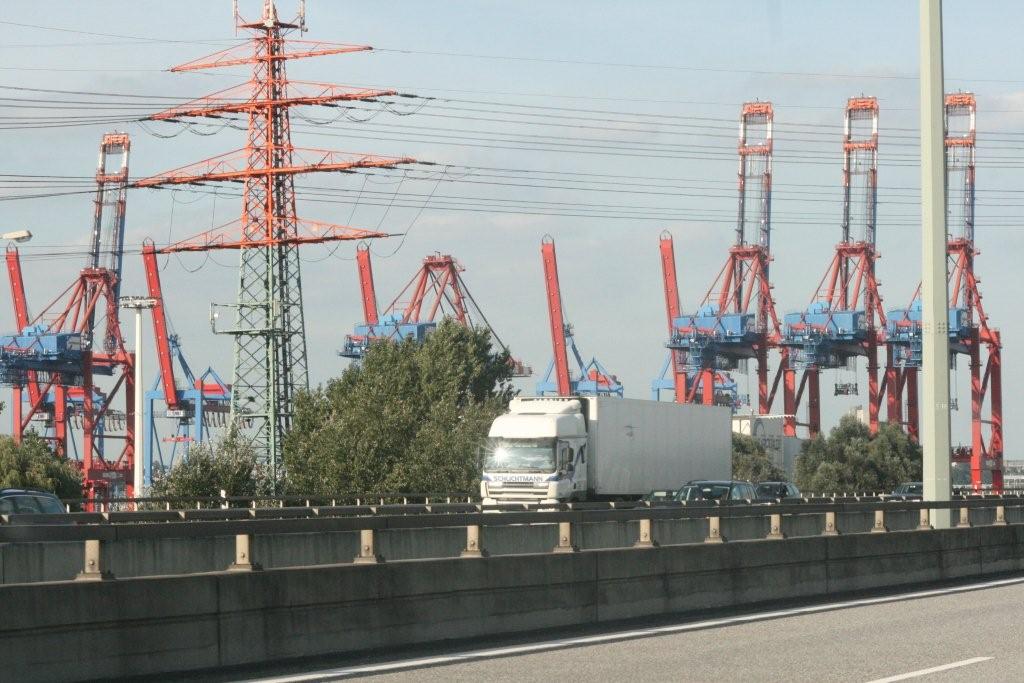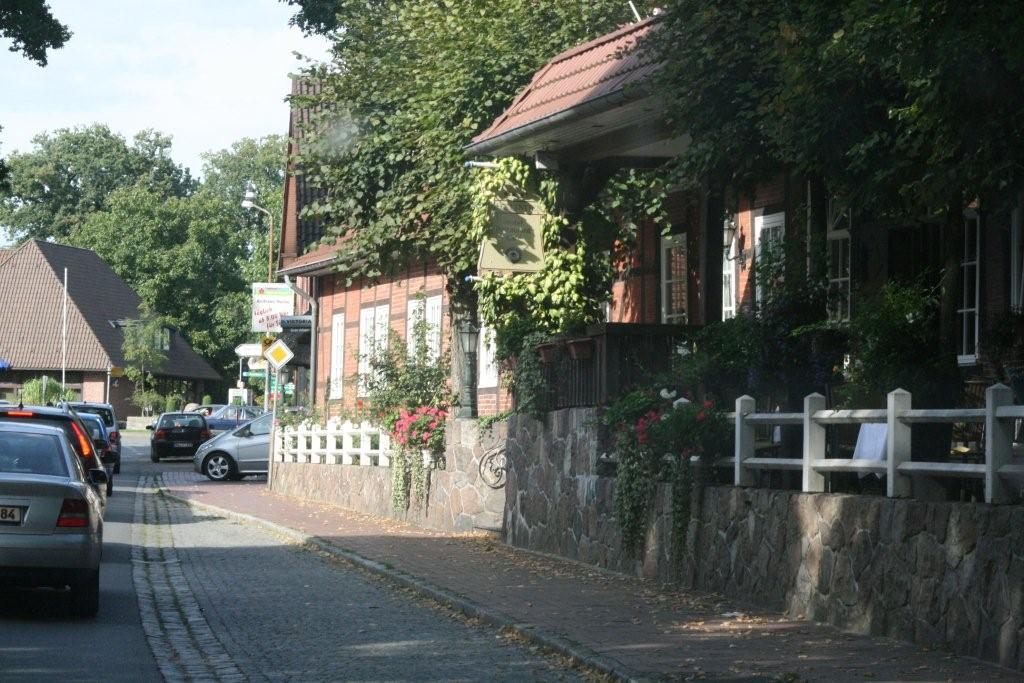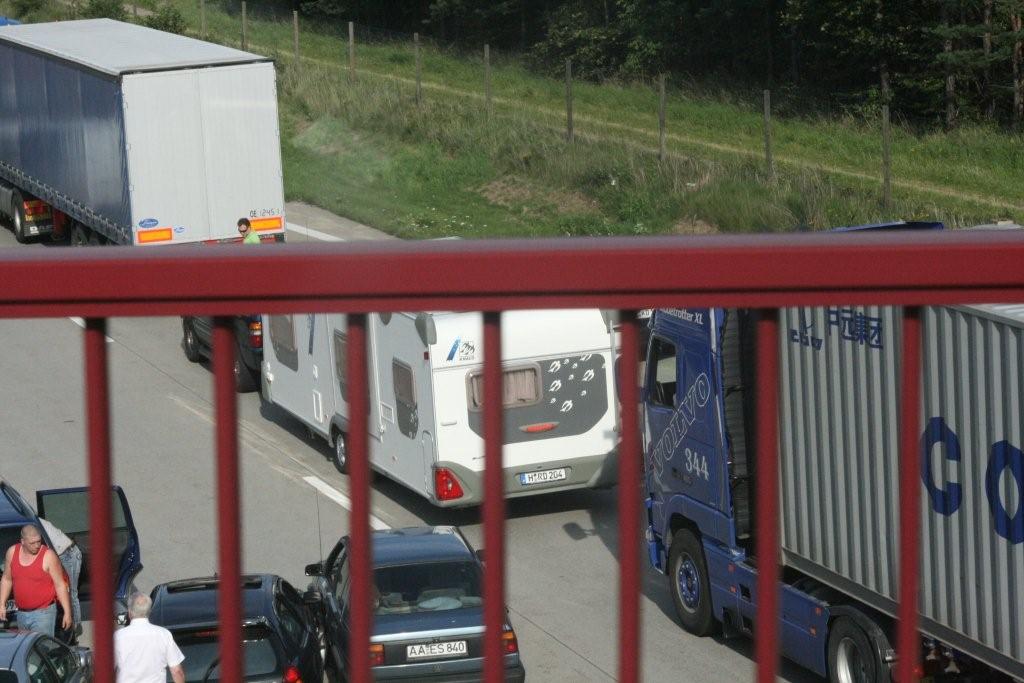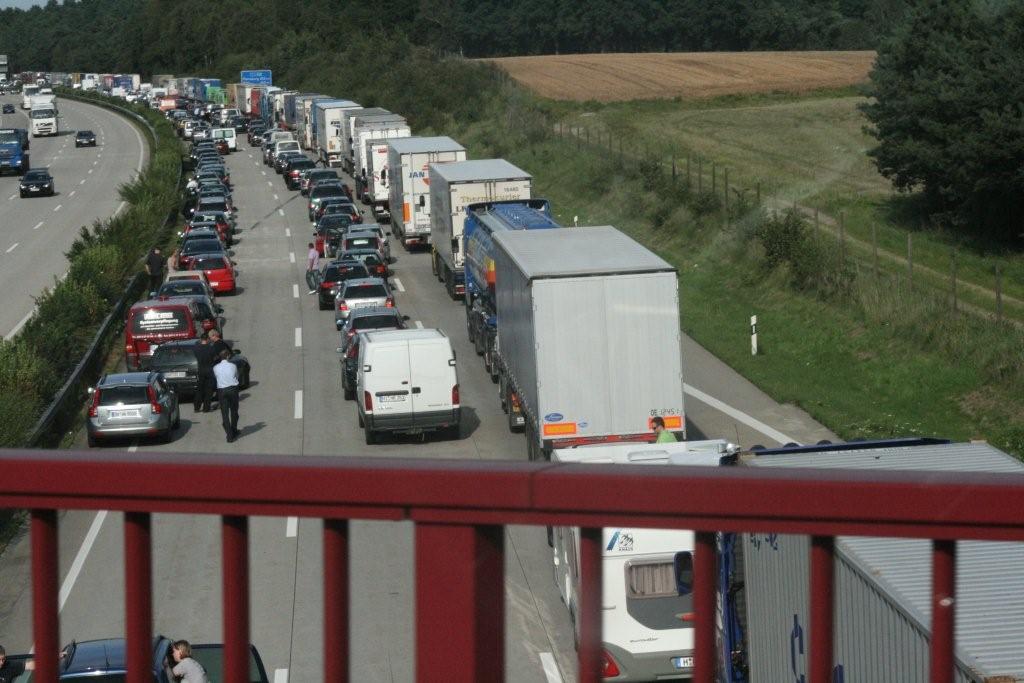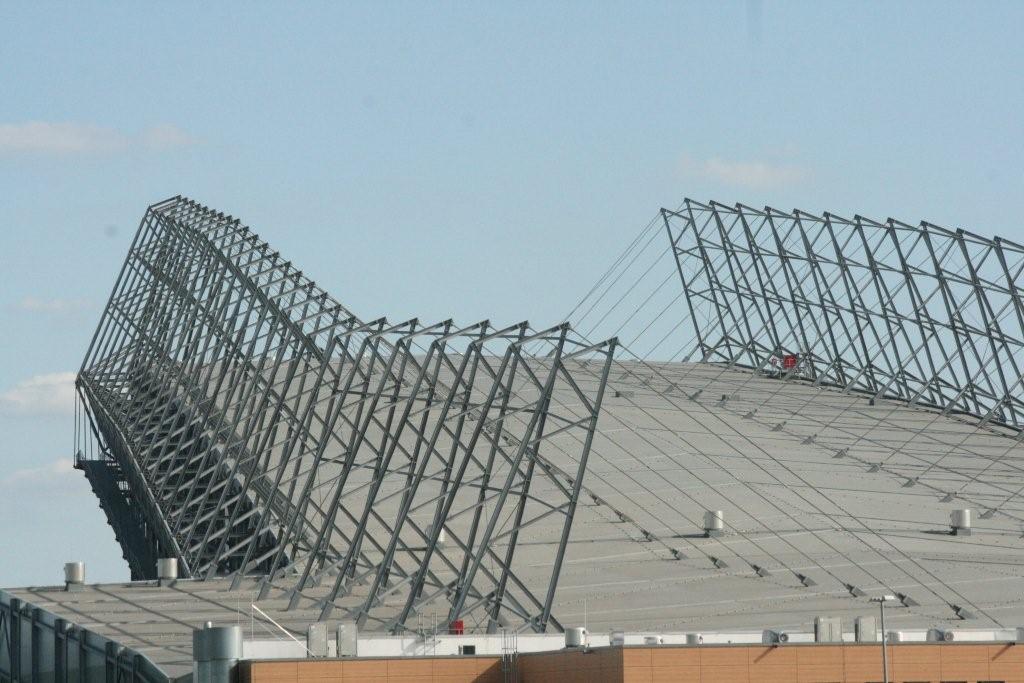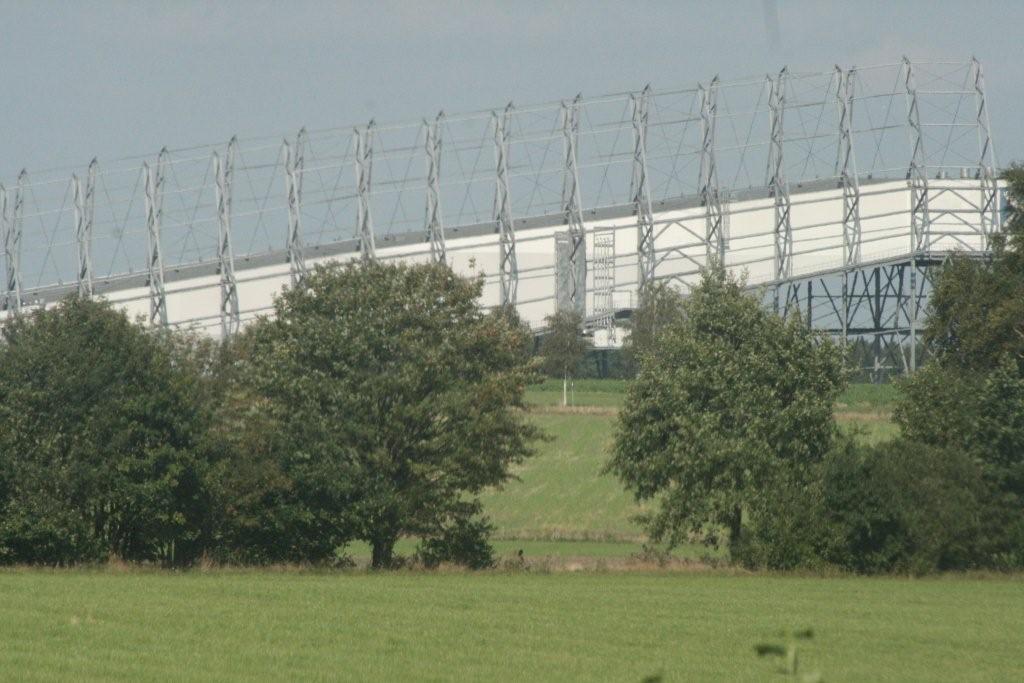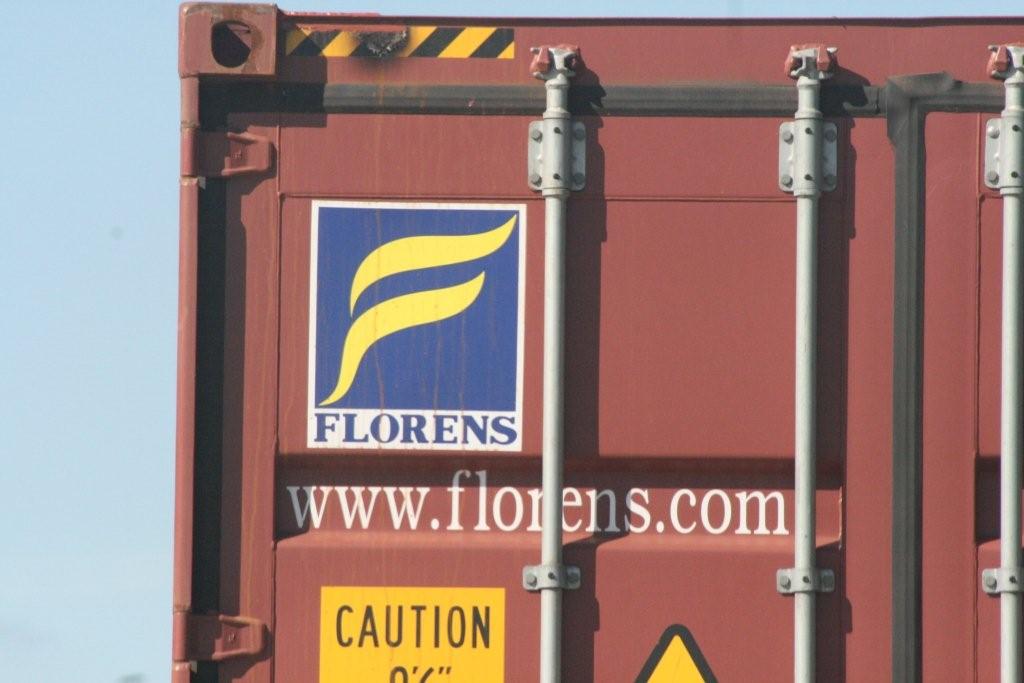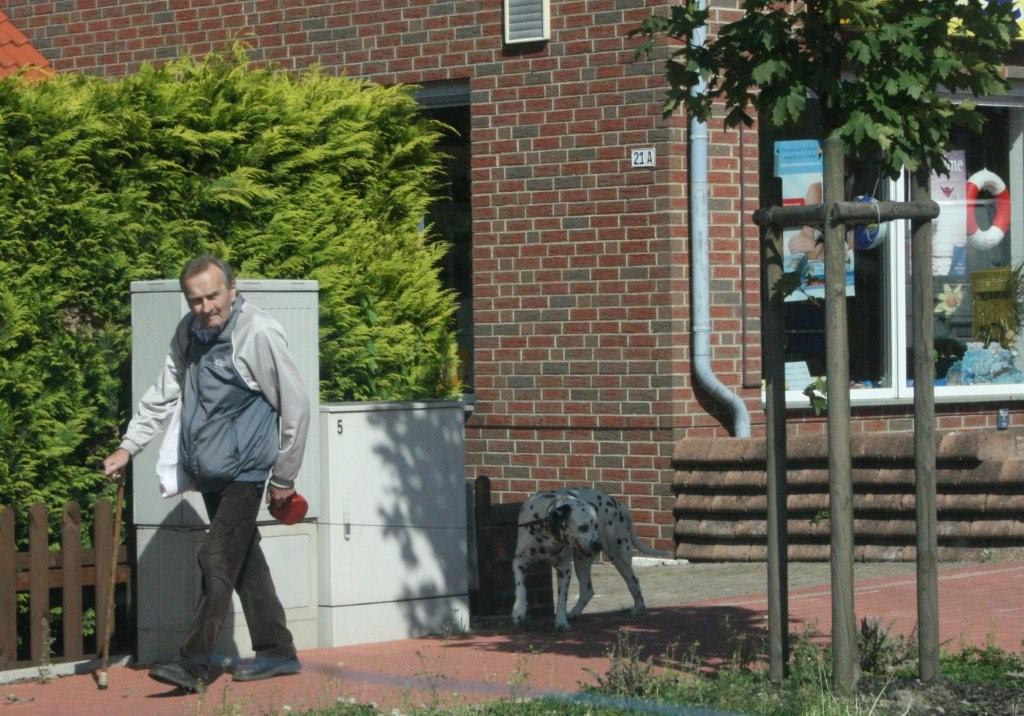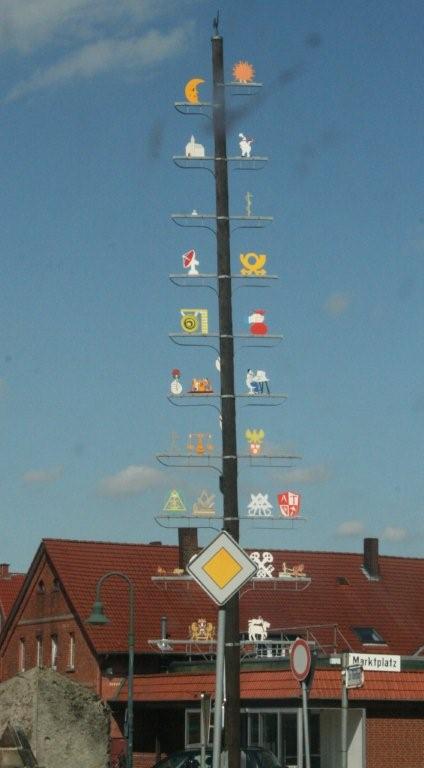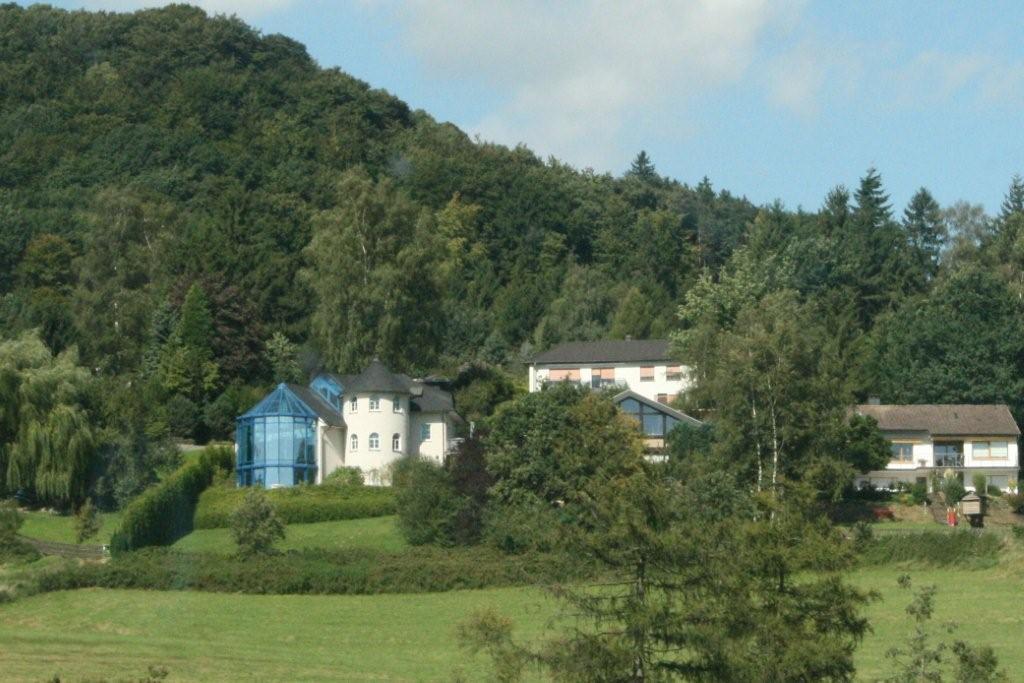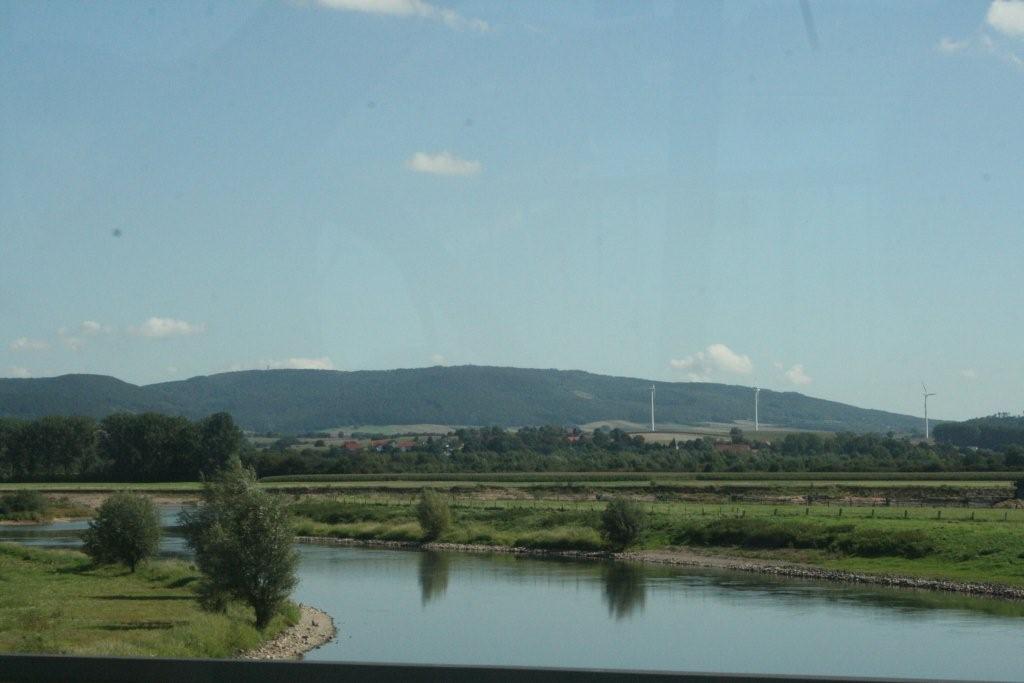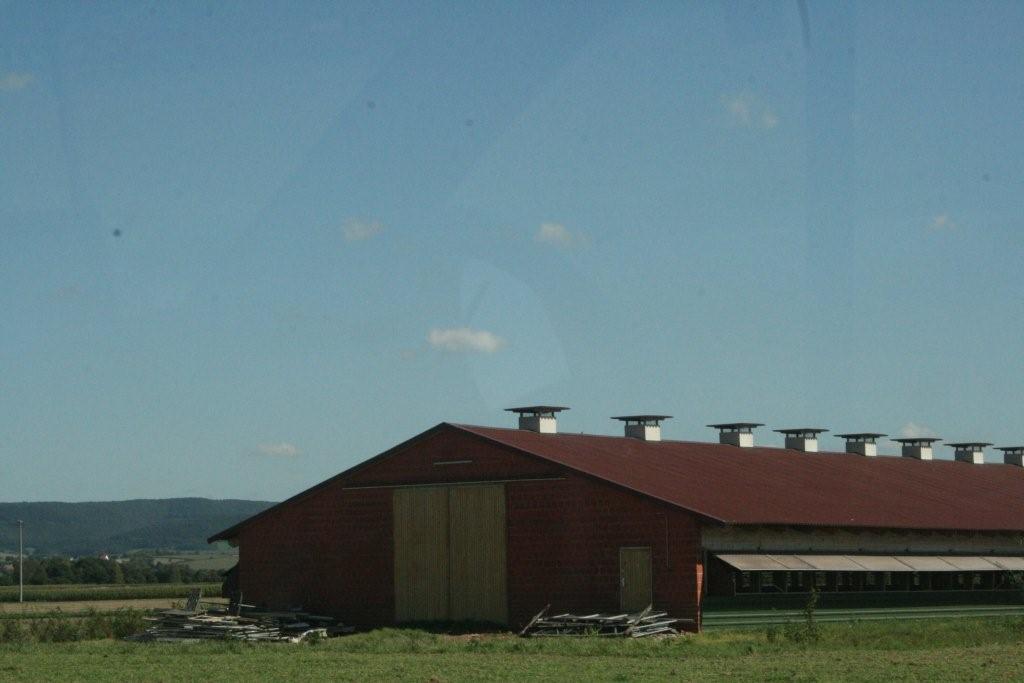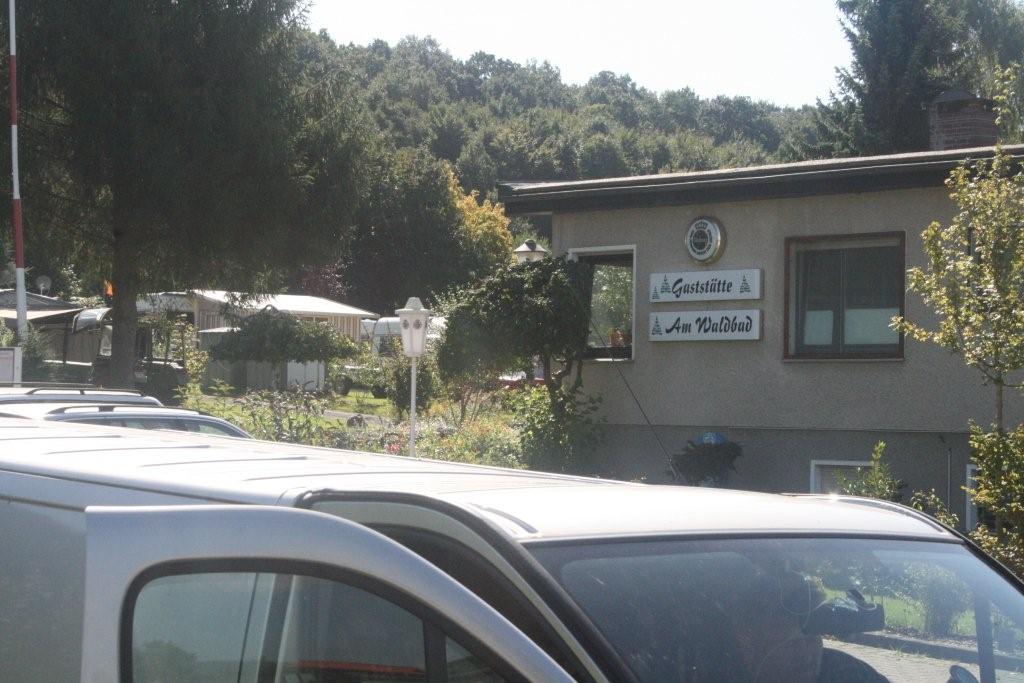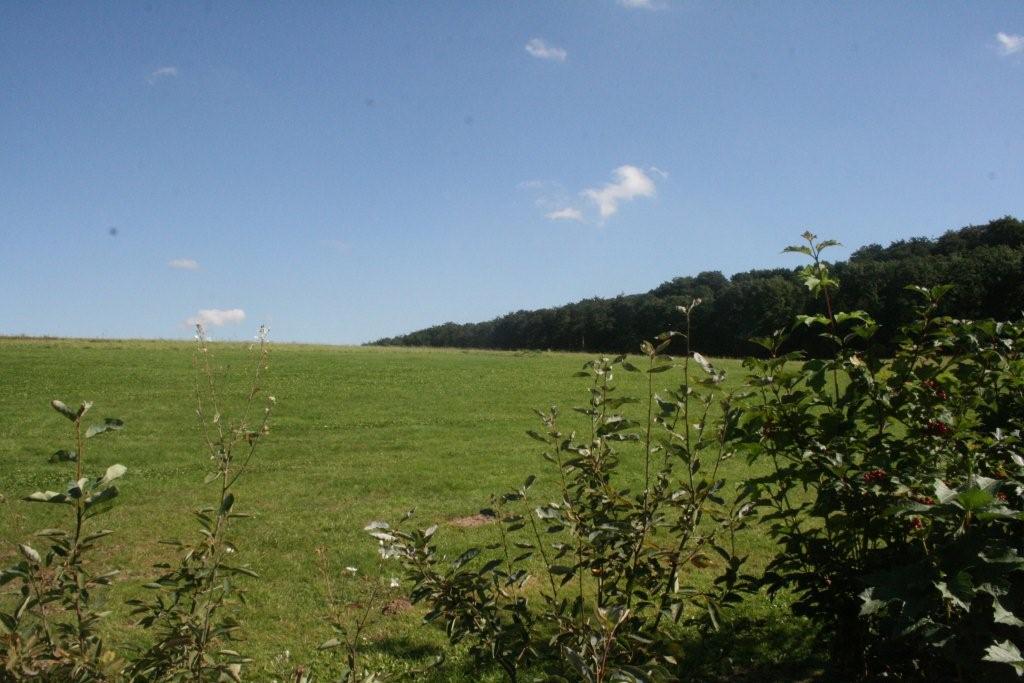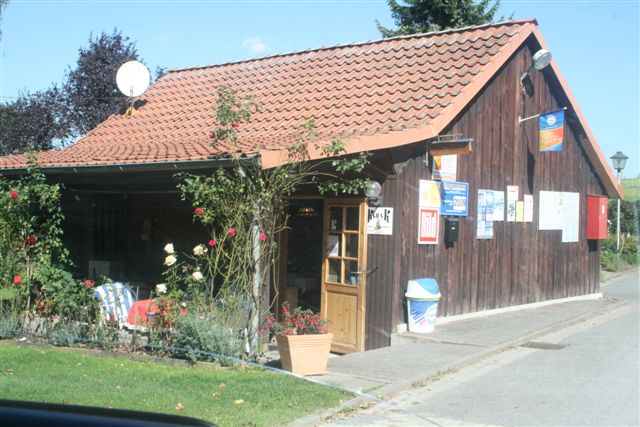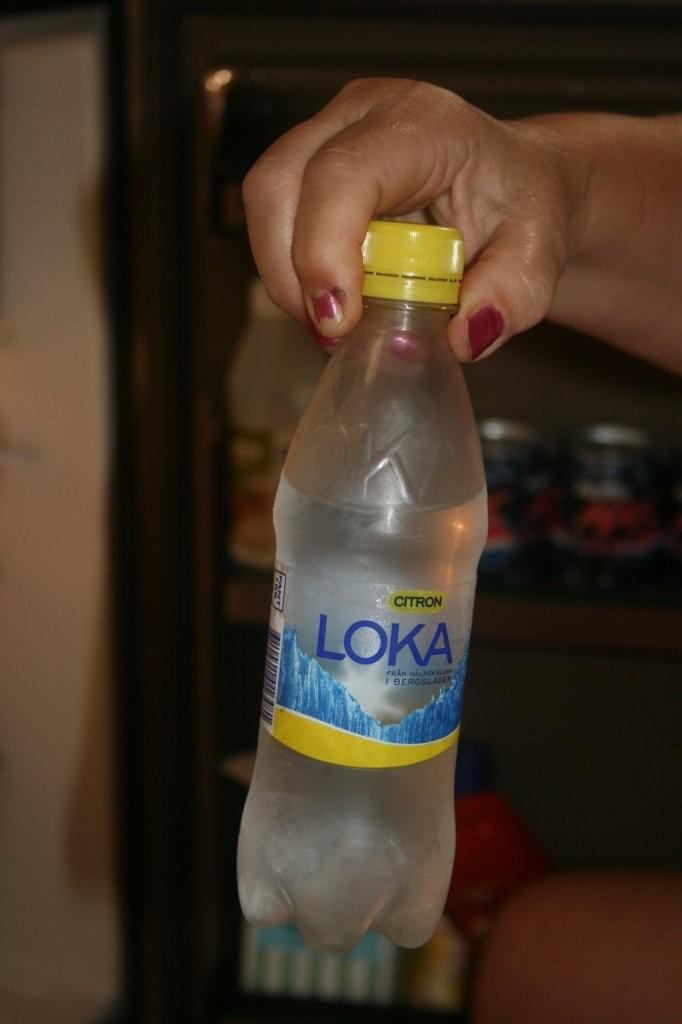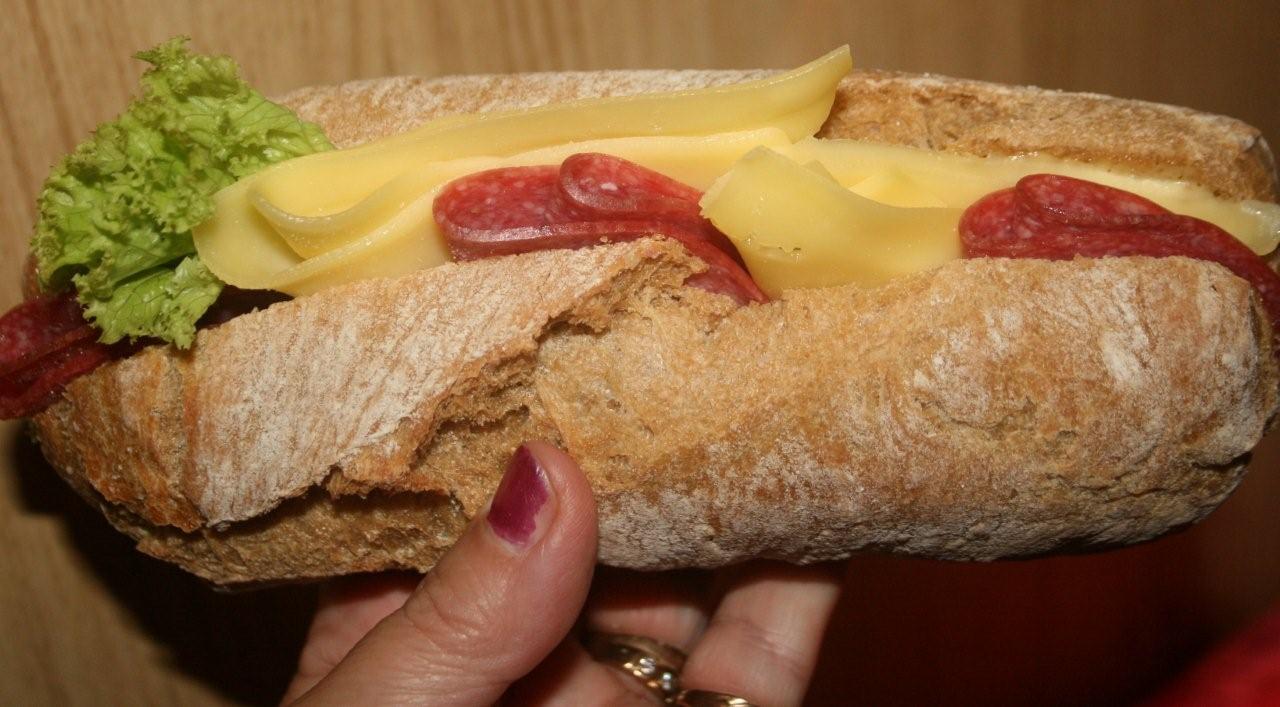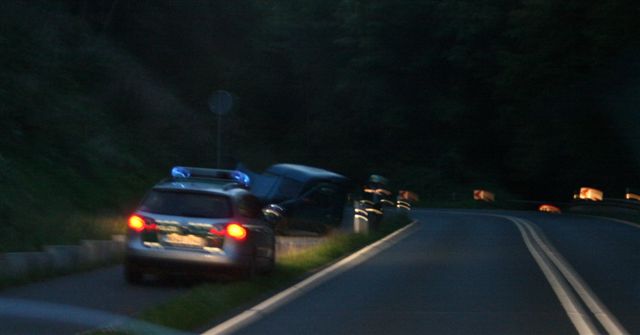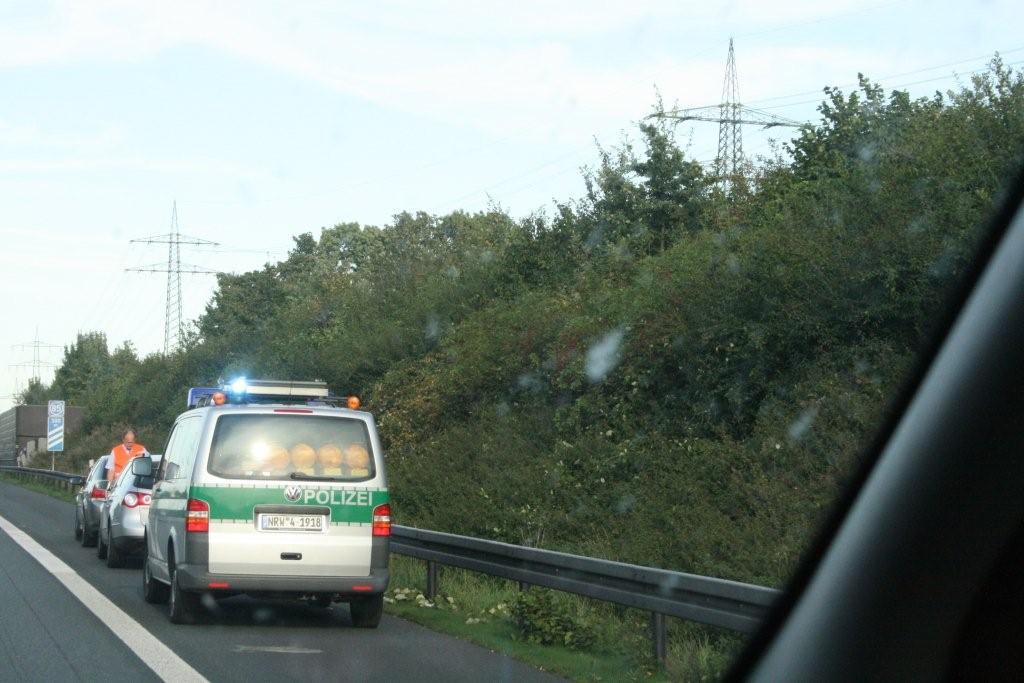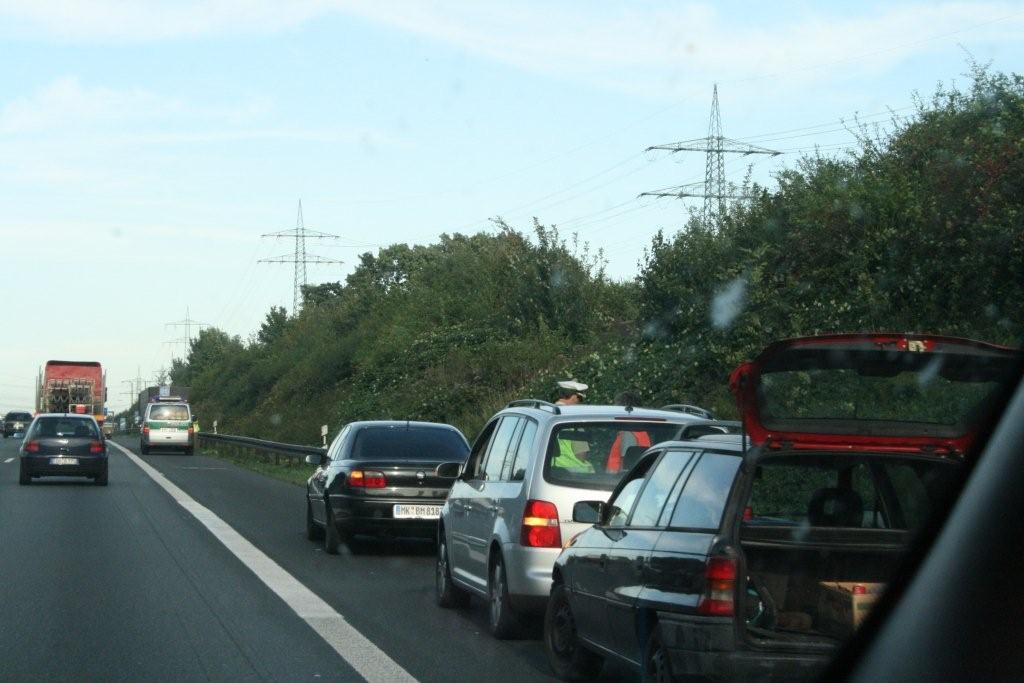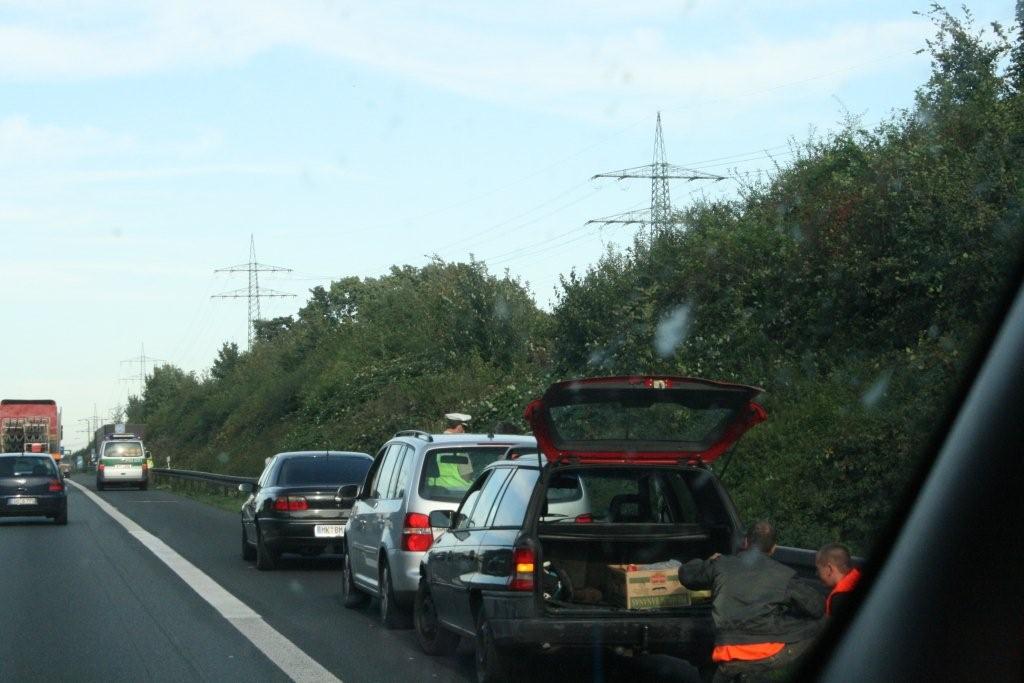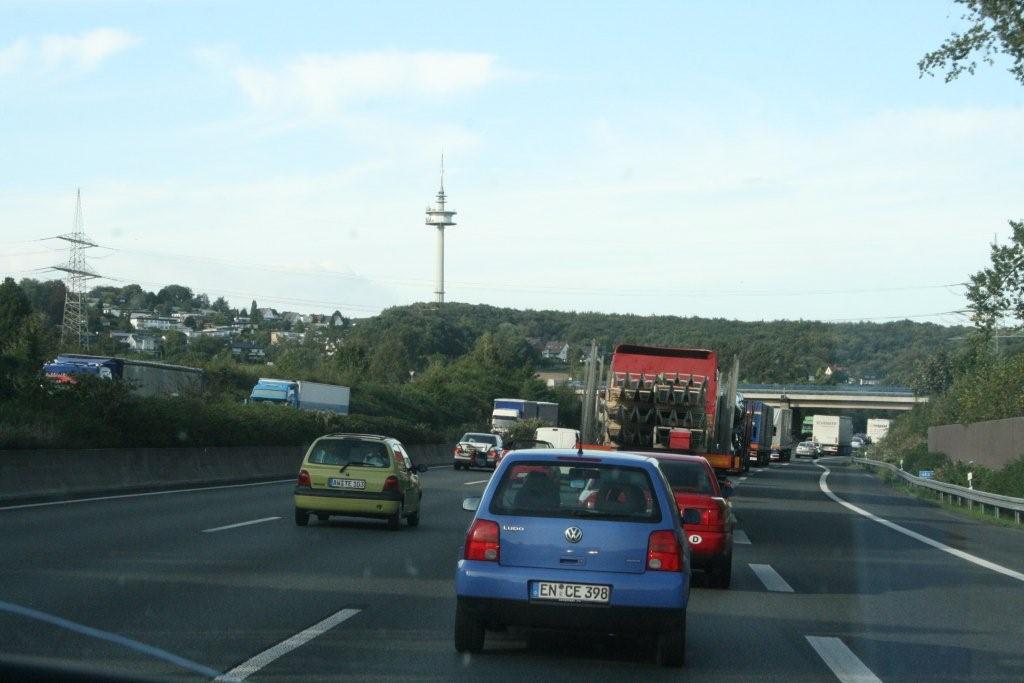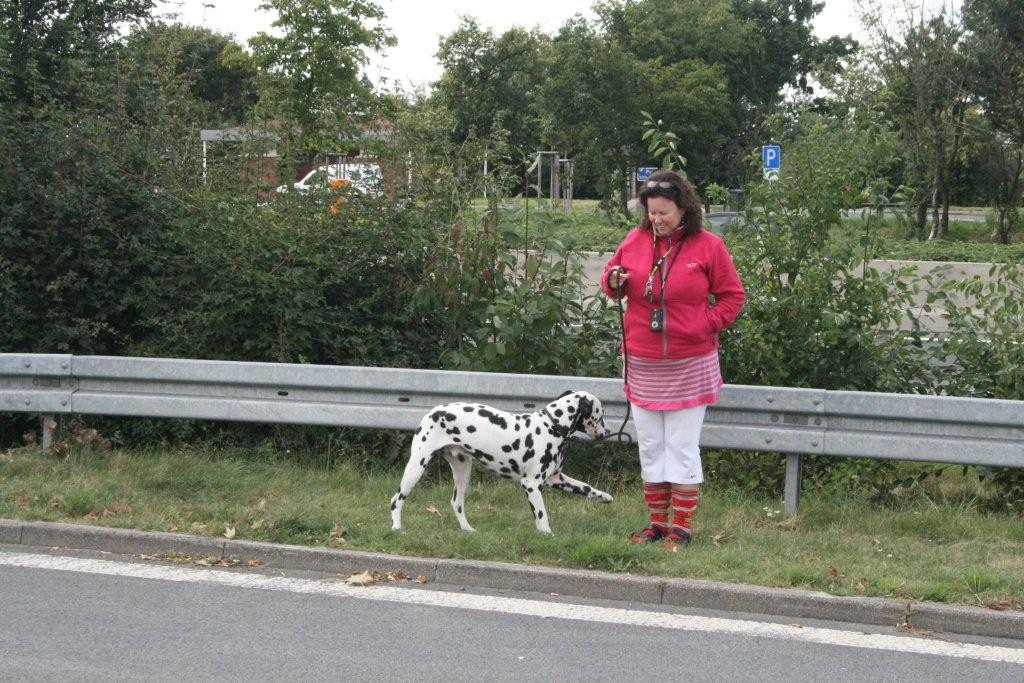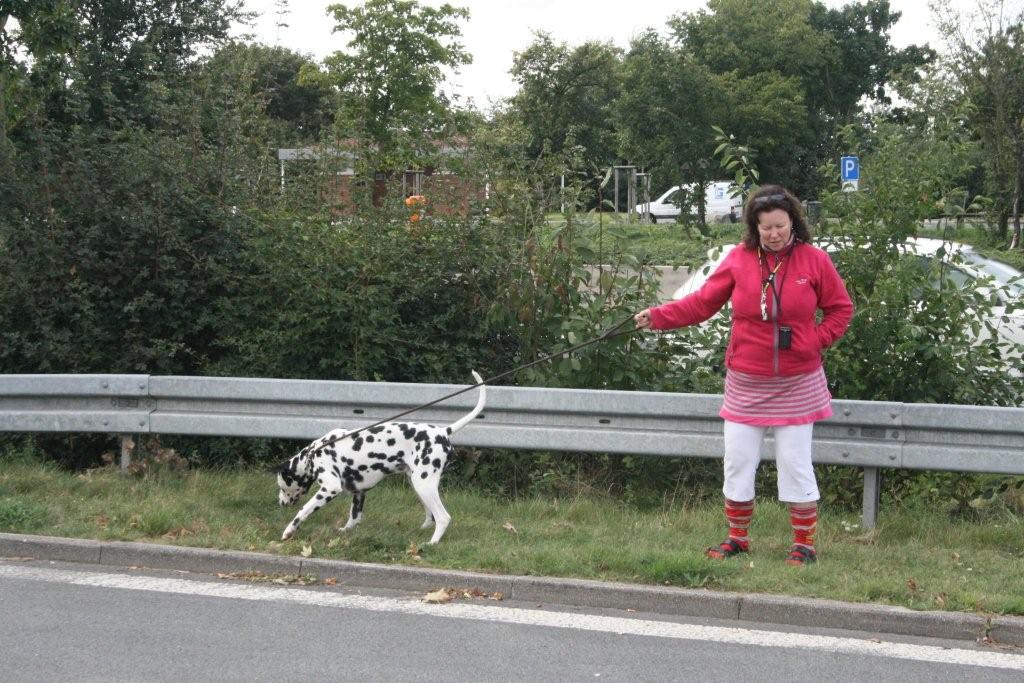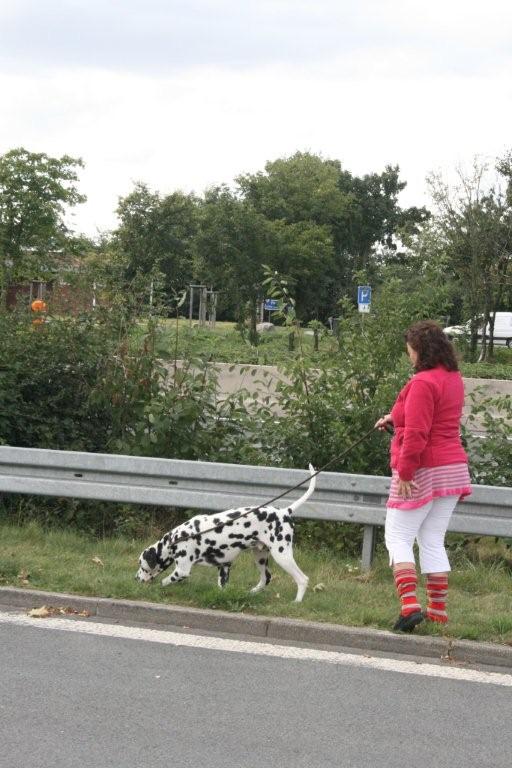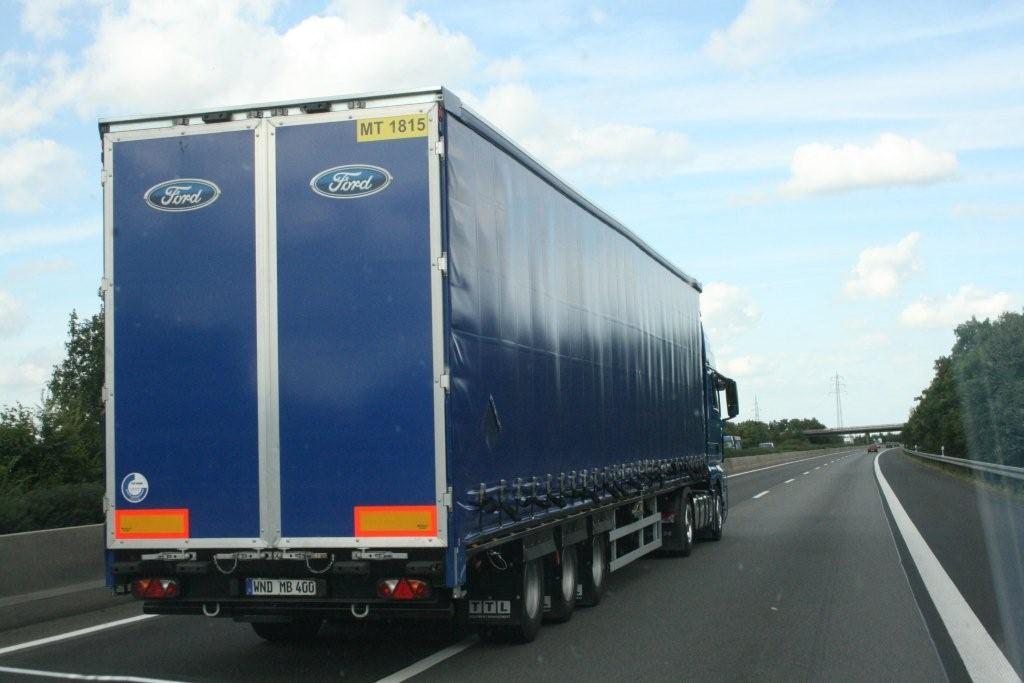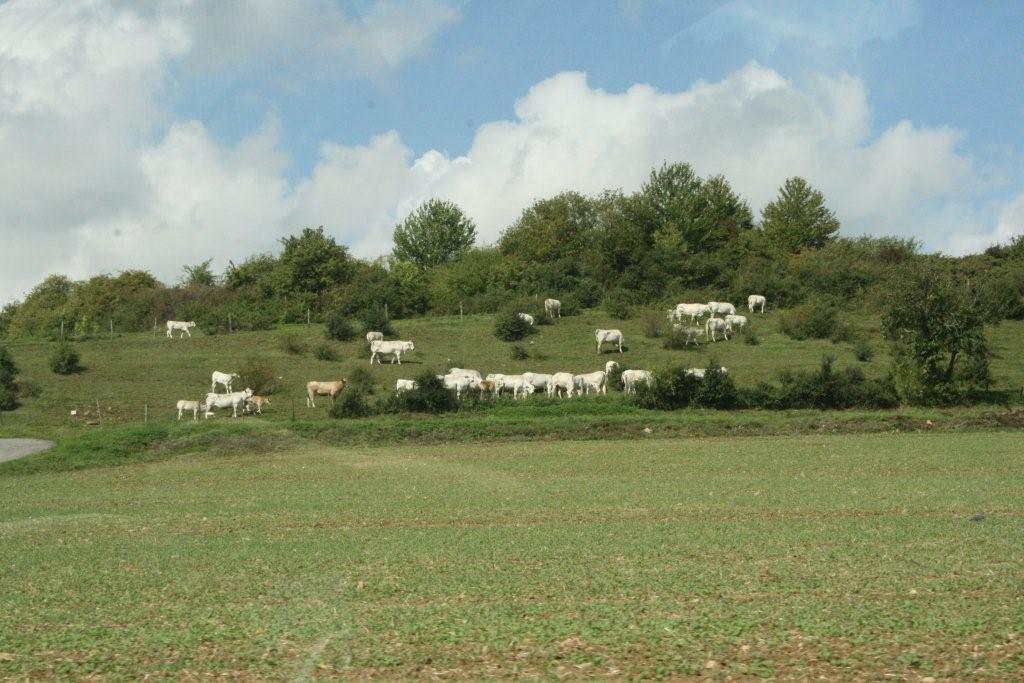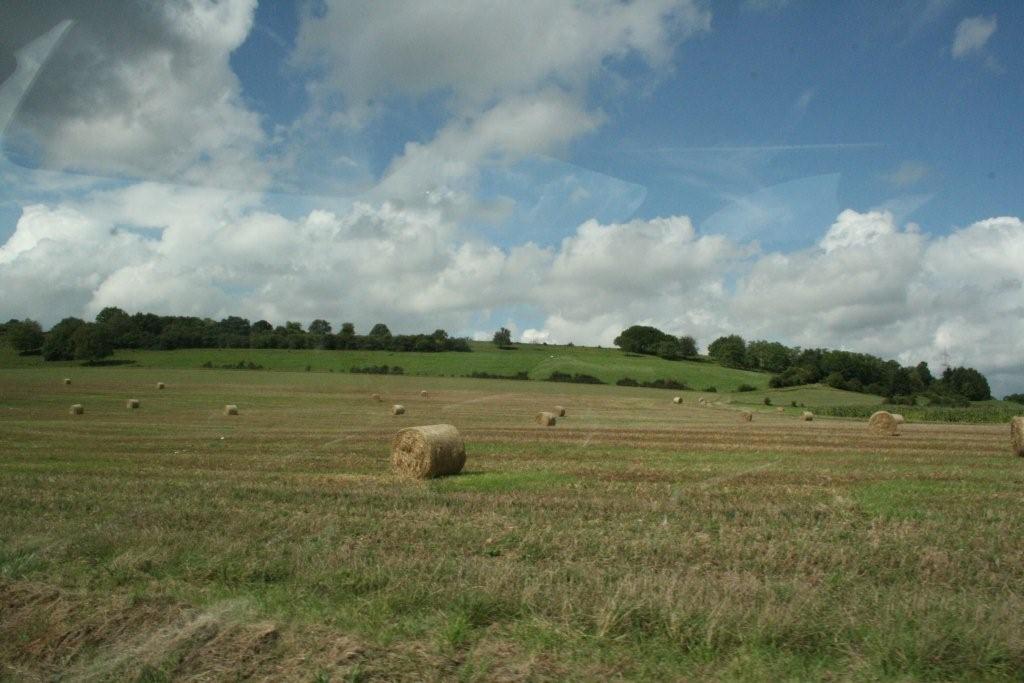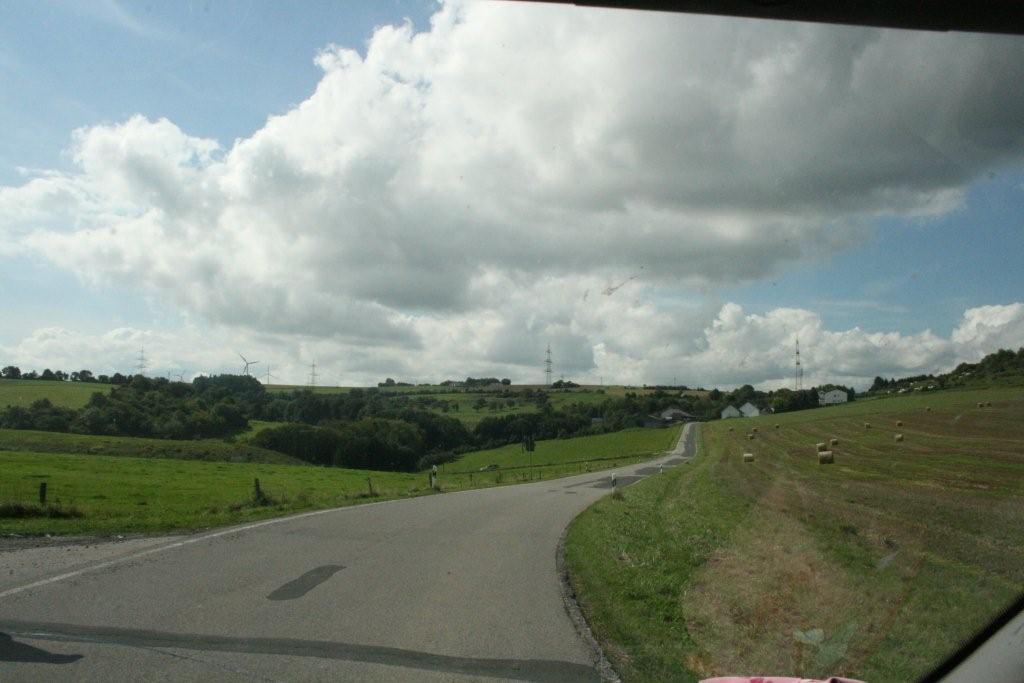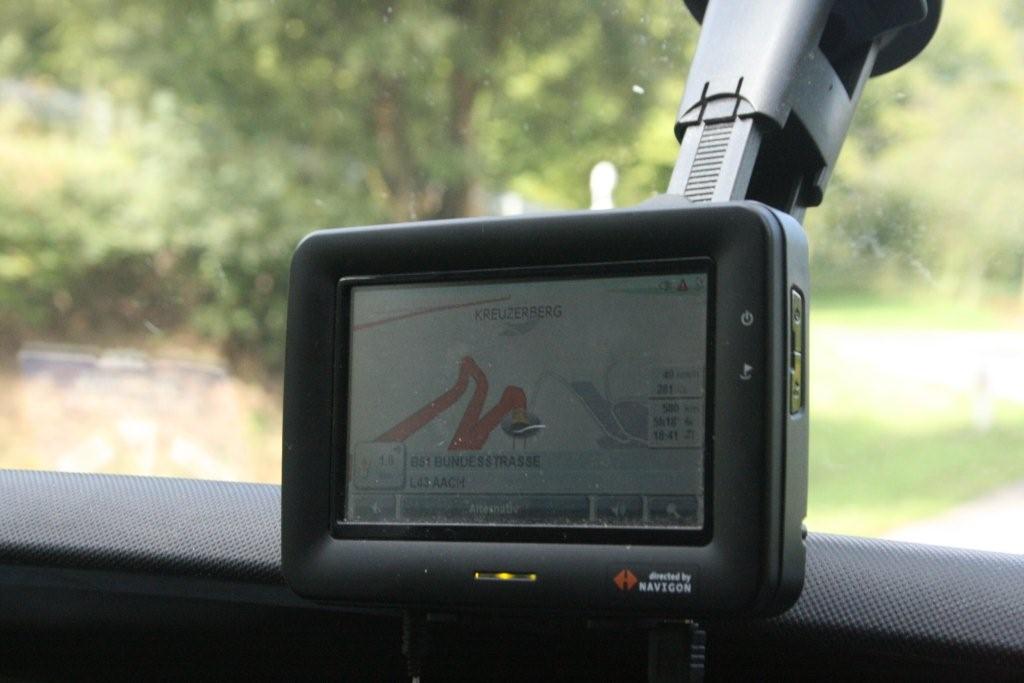 '