Thursday 30 April 2009
My doctor called me at 12 o'clock.....I ask him just to do something....I can't go everyday like this without anyone try to find out what is wrong with me.....
He decide finally to take a BORRELIA test on me, so I was soon on my way to the hospital to take the blood test.....I actually hope they find anything wrong so I soon can start to get better...but it will take about 10 days before I get the answer.....I ask what I can do until then..but he only tell me that my tests he took in the beginning of march was soooooo perfect !!!!!!!!!!!????????????!!!!!!!!!!!!!!!! Something is wrong....I can't understand that no one react on my symptoms???? Shall I be dead before someone say that they are sorry that they wonder why someone didn't do anything!
I bought lot of strawberries and fruits at the market....for the weekend.
Rune continue to work with our veranda, this will be soo good for us and the dogs.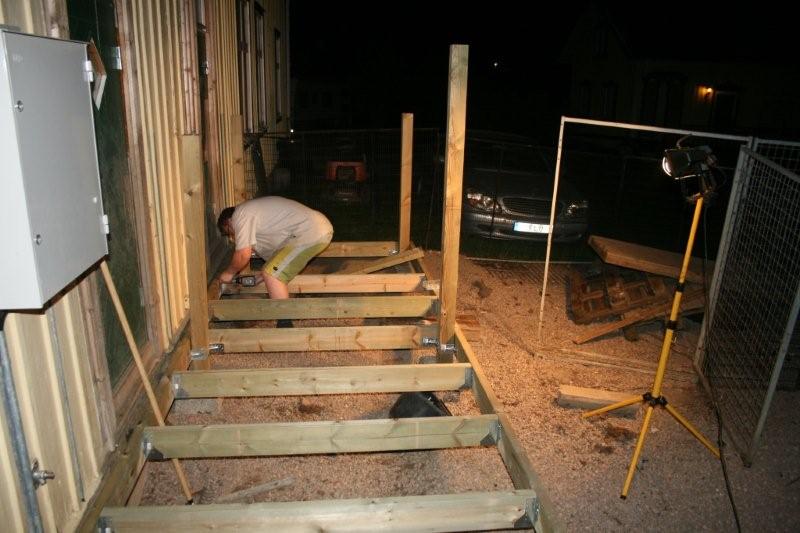 Wednesday 29 April 2009
Up early to take a shower and to feed puppies etc etc etc..
At 9 o'clock I was already in Lidköping at the dermatologist who will look at some marks that I have. I got two injections and he took away two things ....firs in my face and it was ok...but then under my foot and Oooooohhhhhhh my god the injection huuuuuurt..........and he have to sew some stitch......and he send it for examination.. just in case of.
Then to the closest food market to shop a little.
Then to the drugstore for new tablets, and then back to Götene.
At 14 to my dietist in Götene for an hour and then to the drugstore again...Oh my god I put so much money there now every day....
Then to Jonnie to wait for him and Roy to go to Skövde.....there were so much people and I decide to take Jonnie with me home to give him some food before we leave.....again.
After an hour Roy came and I drove him to Skövde....I was in Esplanaden to shop for one hour....there were so much nice things, but not for me (in my size)!!!
Then back home after a quick stop at Mac D. Rune was already back from work, and start to do our declarations. it took him 6 hours!!!!
We were waiting for the handyman tonight, but he did not come......!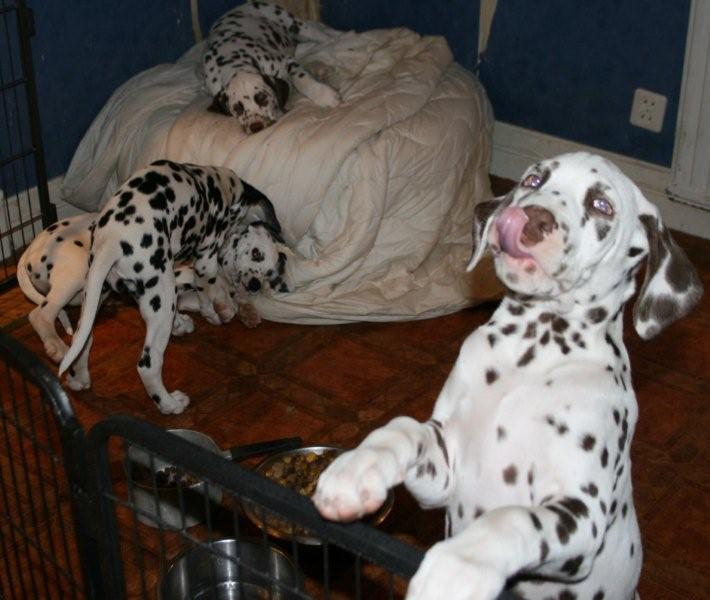 Tuesday 28 April 2009
Continue to call a lot today too after some tip I got, but no result....
In the evening I was waiting for customers that will come to get their dresses, but they never came!!! They had forgotten our appointment.
Monday 27 April 2009
Today I was calling around for about 4 hours and I did not reach the persons that I was trying to talk to anyway...sooo tired!!!
I am looking for a private doctor that is interested in his/her work.....but hard to find some!!!
No help for me!!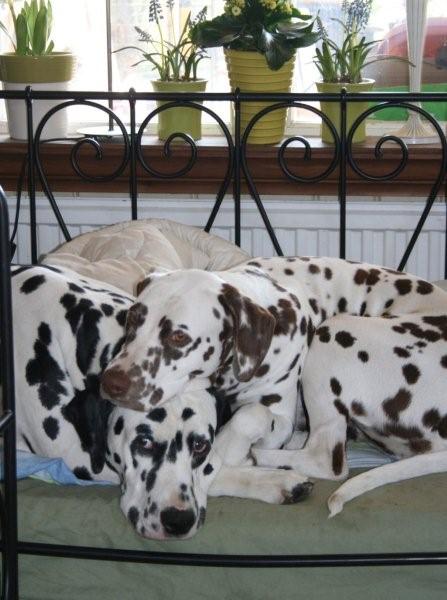 Sunday 26 April 2009
We woke up early for the show, everything was ready to go..just to jump in the shower first.
I went up to the bathroom, but my body was in much more pain than before.....how could I make the trip in the car??? And to walk from the car into the big hall??? And to try to show at least Daddy.....???
I was sooo disappointed because I would love to go there, and we have been waiting for this show for a Dutch judge that have been judging Gloria and Daddies sister Seven in Holland.........and I love to meet many of our best friends today, I have really been missing them. We haven't met since Stockholm in December most of us.
Why why why...wasn't it enough pain before, how and why have it been so much worse tonight????
Maybe because I stopped to take the pills yesterday???
Just to go back to bed, but it is not a good solution because it is even hard to try to lay down and relax with my muscles
in cramp in the whole body, what in hell is this??????????????????????? I was so angry when I think about my doctor telling me that I have sooooo perfect results of my tests, what is this then????????
My day was a hell, even if the result in Västerås should have make me more than happy!!!!
Daddy became BOS and Gloria BOB for Hans Bolaers from Holland, Hurray!!!
Photo by Kattis.
Even if Rune look very tired and boring I know that he was sooooo happy when Gloria won the Group for Dimitris Antonpolous from Greece, so sorry to miss this!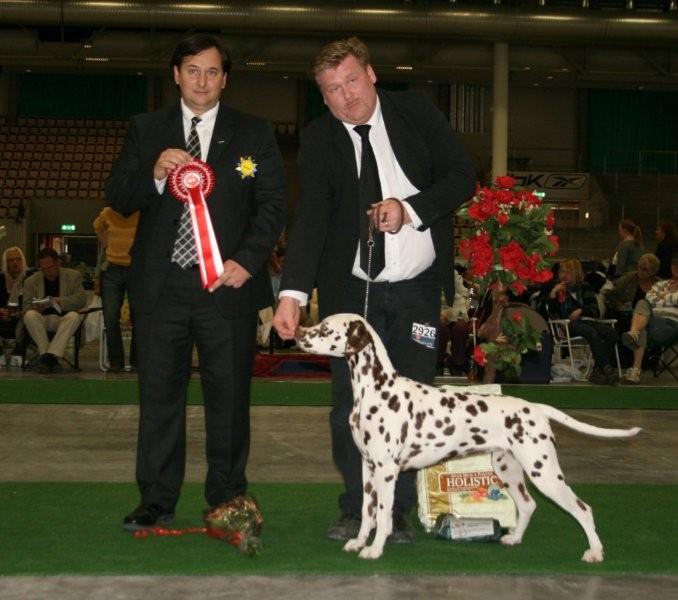 And my sweet Gloria became Best In Show 3 for Paul Stanton!!
What a day!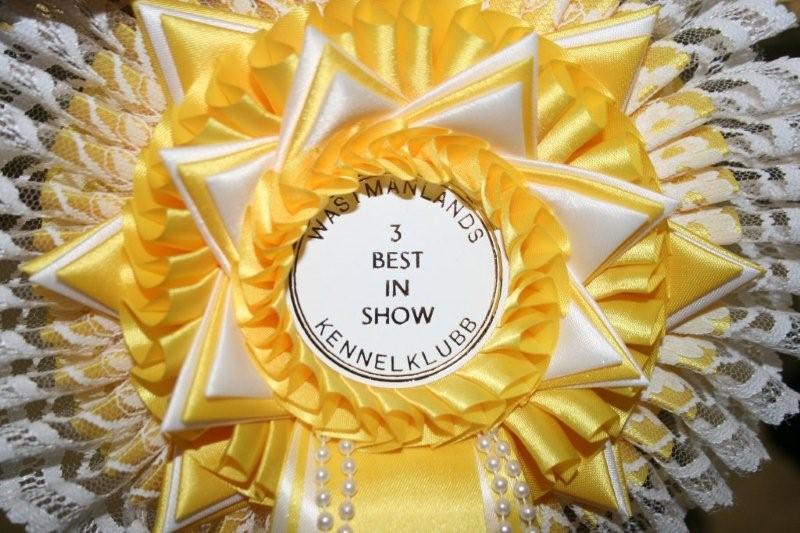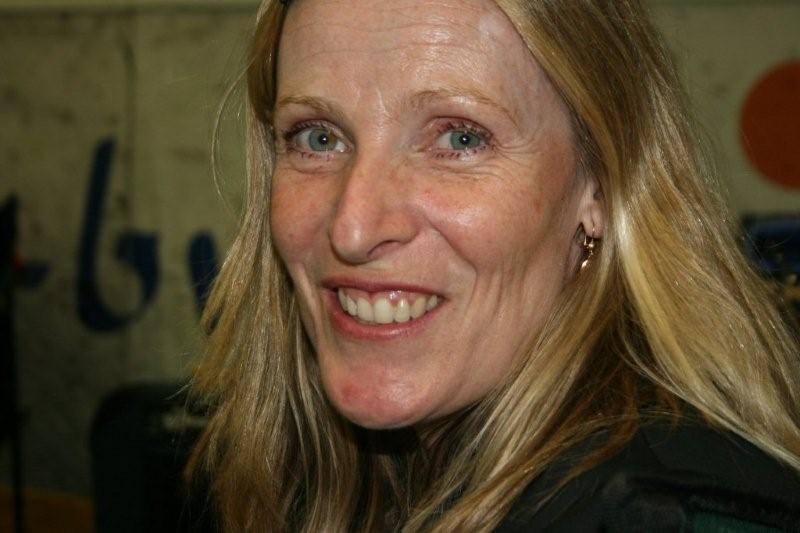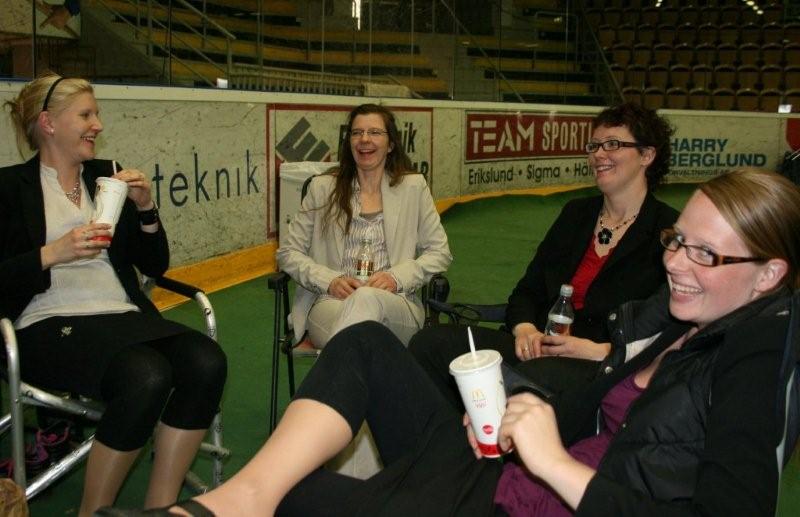 Helena was happy with the day too, Milda became second best bitch. Hanna, xx, Anna and Jenny during the day!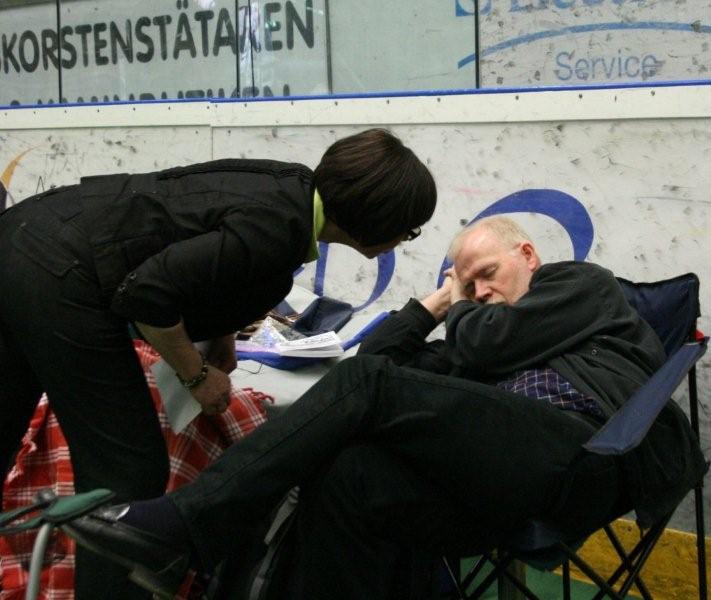 Kerstin try to wake up Göran, so he could see when Brandon should run into the veteran final *S*, but it was not that easy!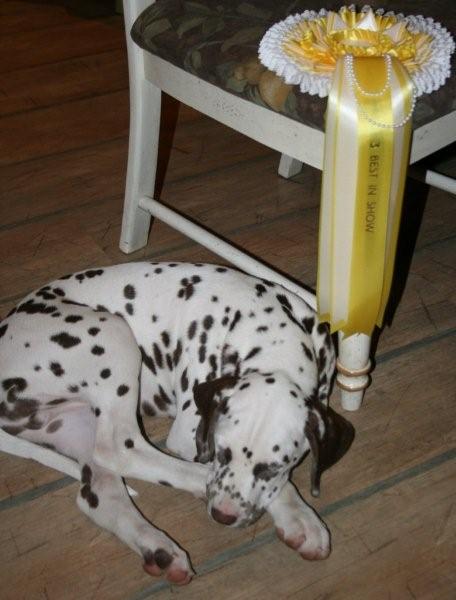 Jilloc's Walk On Top (thank You Helena for the name), DOLLAR is resting!
Everyone says that it was good that Aunt Gloria got this yellow Cocard, but I was not that impressed...I will go for a RED one as my grandfather!!!!
(Hopefully *S*)!
But Mummy said that she will love me anyway because I look like a dog she had before.......who could that be????
Saturday 25 April 2009
We try to plant a little on the veranda and Rune put the new barbecue together and then he start to barbeque both sausage and meat, and I made a salad.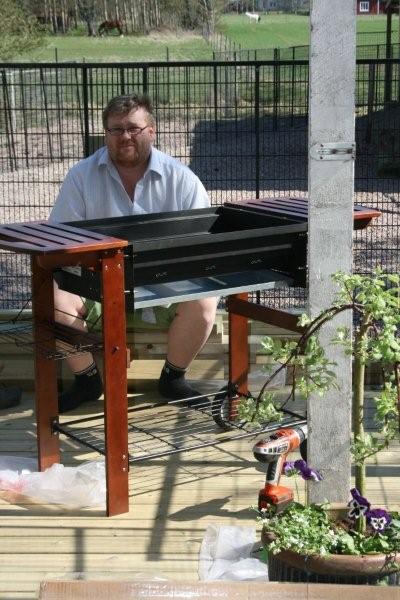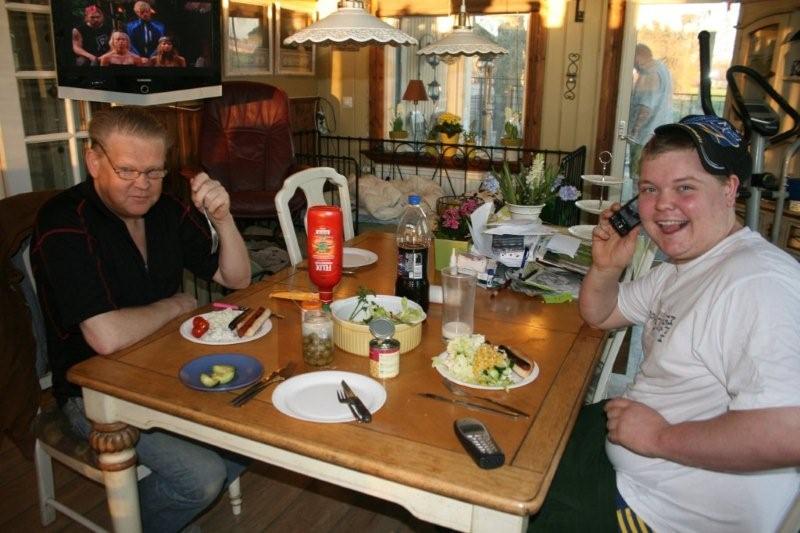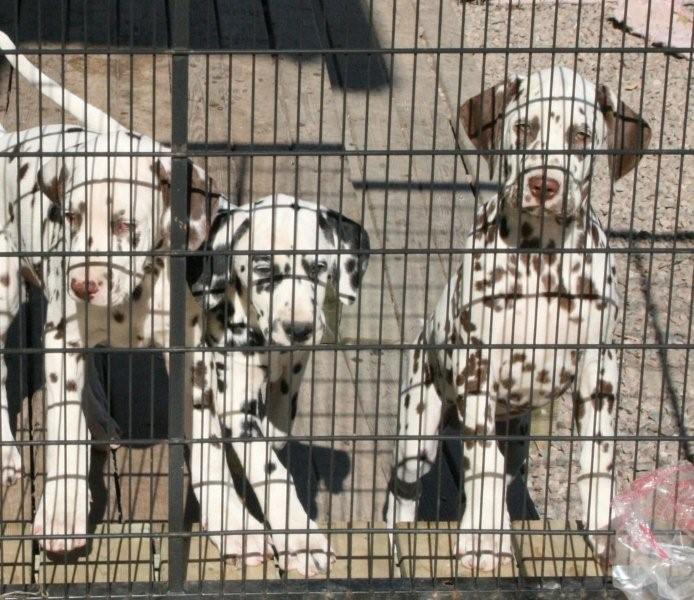 Wild Music, Wannabe and "Dollar"...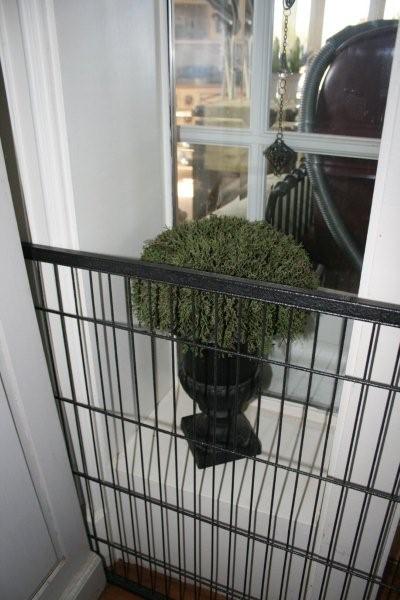 Our "sweet" puppies are so clever...they understand that if they eat on our things in the house I have to go shopping....
And then they are sooooooooo tired *S*!!!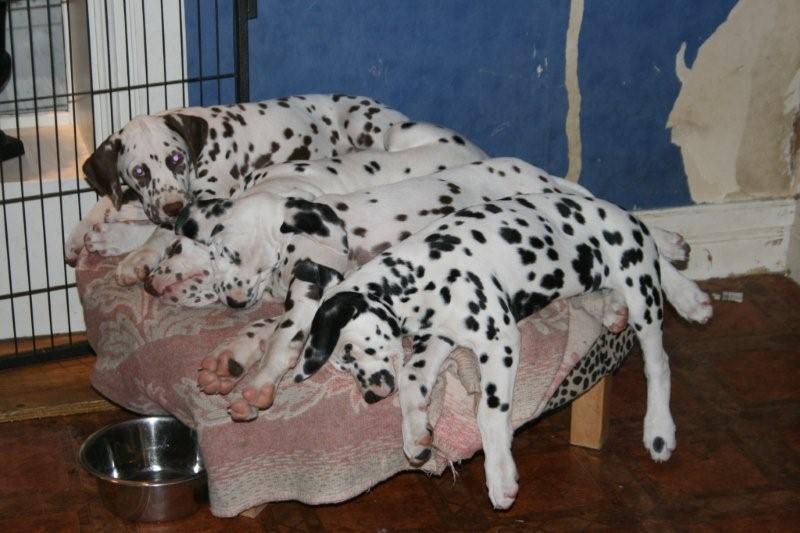 In the evening we give some of the dogs a bath before tomorrows show in Västerås.
And I know "someone" that are sooooo excited just now because of the show tomorrow *S*!!!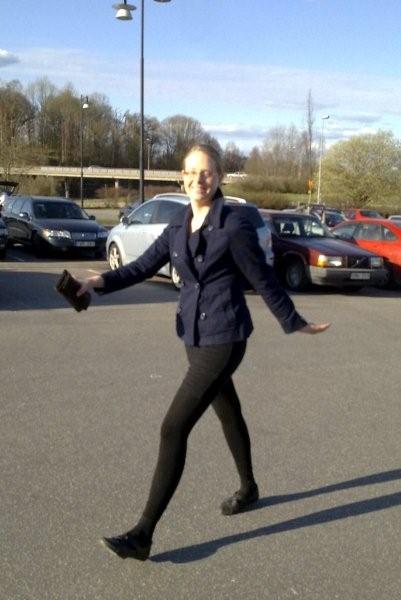 Friday 24 April 2009
I have been waiting a lot for today because I have a new time for another doctor and first in the morning I should go to the first one and after that to the gymnast nurse, so I was really hoping for a new solution for me and my pain...
The meaning was that we will go to Västerås today for the Swedish Dalmatian Clubs Meeting tomorrow and the show at Sunday......but I understand that I need to get something new to try first otherwise it is much better to be home with pain....
I was positive for a new chance in the morning....but the first doctor just said that I will ask the other????
the gymnast nurse didn't dare to try to help me before the last doctor have found out what is wrong.......And when I met the doctor I was well prepared to ask and tell everything, but whatever I said he look in my journal and said that every test was good and they did it just two months ago when I start to get this extra problems, so probably my tests is ok. BUT what is it, and what can we do now?????????????? I asked because I can't function like this at all...
And he said if I really really want it he could order the x-ray of my back that I asked for.....YES PLEASE!!!!
I was not in a good mood after the results today.....I decide to put all pills away tomorrow......why should I eat it if it doesn't work at all.
Of course I have to keep my B12 and Magnesium and my Omega3 pills...but nothing else......then we have to se what happens, it could not be worse than my pain today.
Thursday 23 April 2009
Today I HAVE TO go to the vet to do some vaccinations, but I have hoped that Jonnie could follow me there because our small darlings are very heavy now and I have problems to get them in my car by myself......it took almost 30 minutes to get three puppies in the car...for the first time they had a leash around their neck and they went one step forward and four step back again...puh.....I was really hot and stressed before I got them in the car, and it was not a good start today for my back and body!
We had to wait for a while and that was good for the puppies....tomorrow they will be 11 weeks and both males weight today 12,5 kg each.......good boys!!
The puppies think it was so fun to meet other people and dogs, while we were waiting.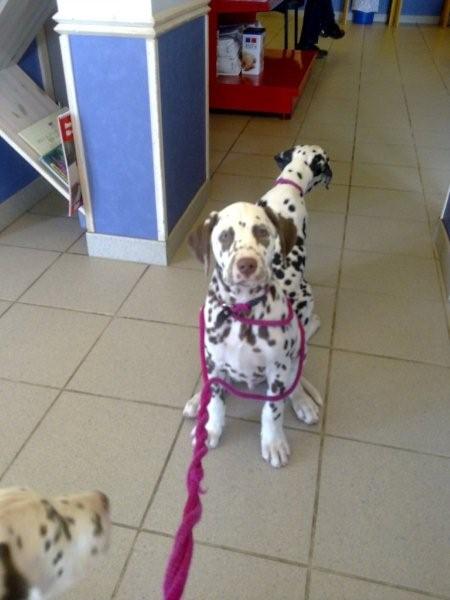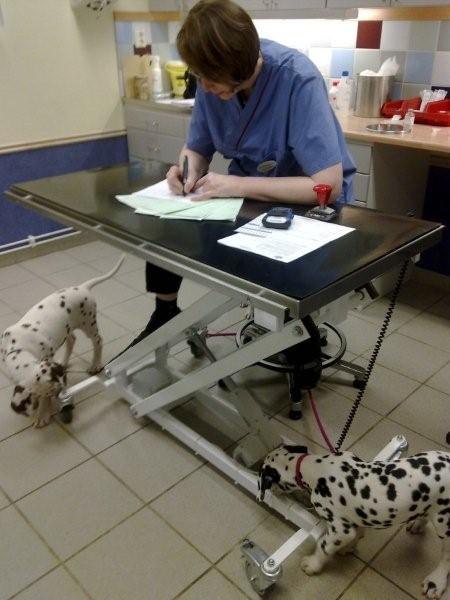 Dollar thought it was a shame that I have put a pink collar on HIM!!!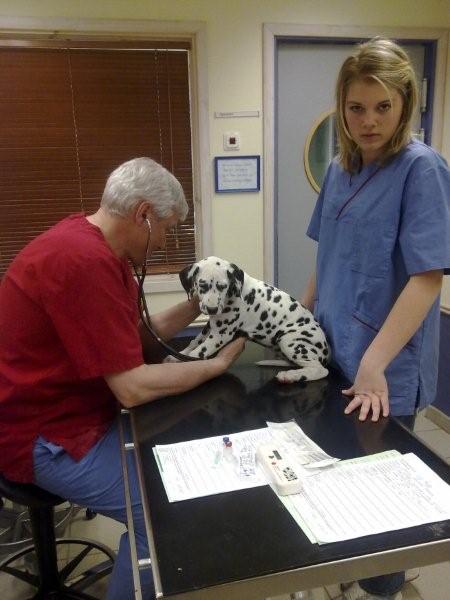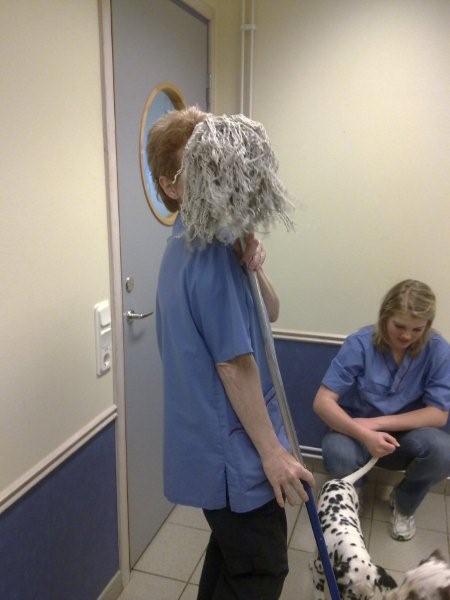 We have a favourite in the staff at the vet station... Ann Christine is a very good friend and a lovely person!!! The world should be much better if more people were like her!

Shadow (Or is it Diamond ??).....In the sun!!! Thank You Joke and Henk for nice photos.
In the afternoon Louice and Paula was here looking for a dress......Paula found one for her daughters wedding and Rune was nice enough to iron it into a perfect shape before they went back home. He is the best to iron dresses that no one else should dare to even try to iron...but we have a very good special steam iron to use......but I think he is the one that make it so perfect! I mean it!!!!!
Only one dress in the beginning he have destroyed......and it was because of the iron I think.....this was expensive but for those kind of clothes You need to have the best.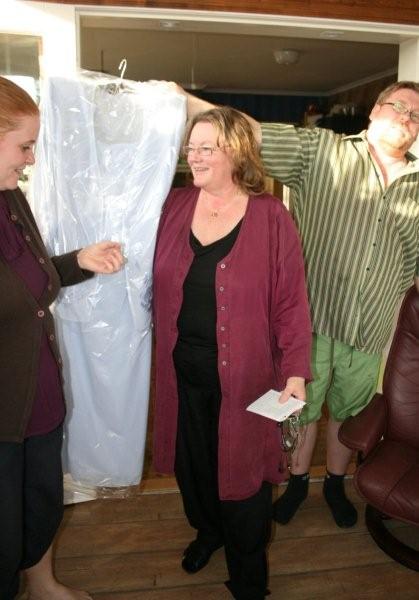 Louice and Paula and the perfect "Ironman" *S*!
When the flash lightened, it was totally black in the helmet, just to save the eyes.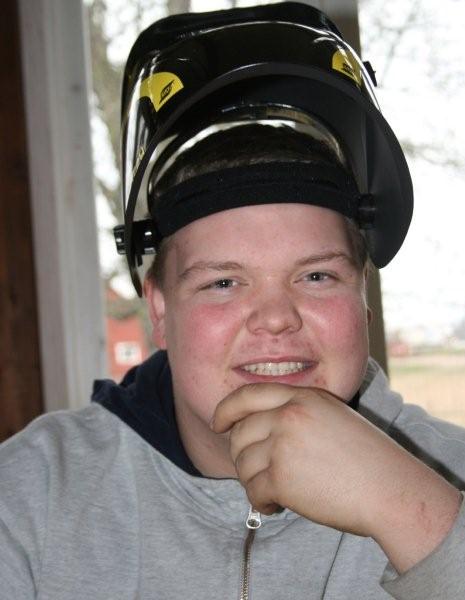 When Jonnie work with his cars and welding he need a special helmet for that...Rune bought one for him today, before he have got problems with his eyes many days after welding.
Wednesday 22 April 2009
In the afternoon Jonnie and I met Rune and Roy at JULA to buy some things......Roy bought a new grill for our new veranda.....so we could barbeque food for him the whole summer *S*!
Then we buy food at Mac D because we were all hungry and tired.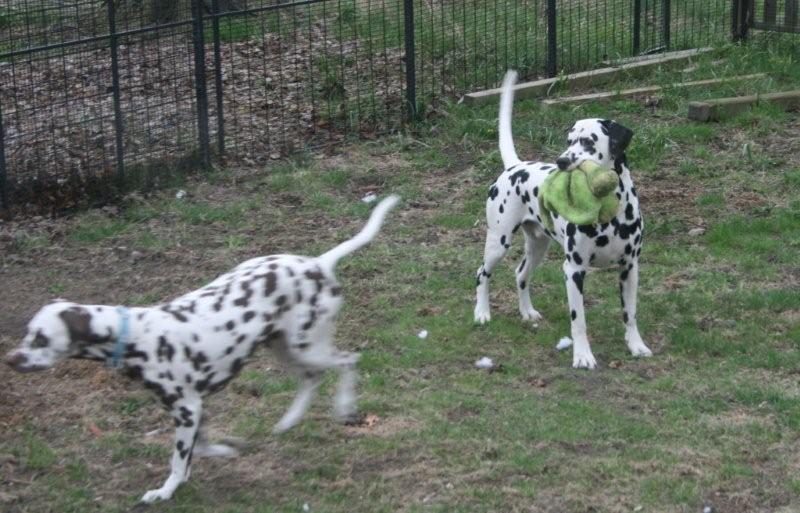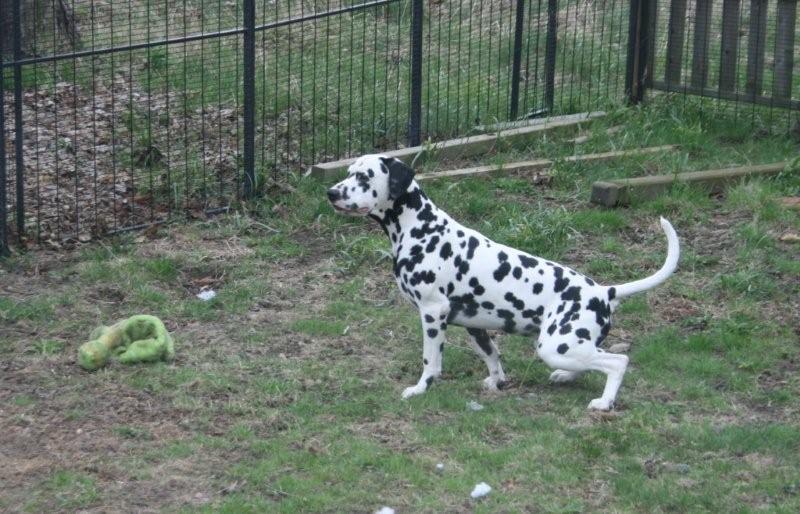 Tuesday 21 April 2009
Runes watch was ringing at 6.30..but he fell a sleep many times and I try to talk to him, but even I fell a sleep...and suddenly he JUMP!!!! up and I just heard lot of X!oo!!%!!!?!%!!! he have been sleeping toooo long.....again! Poor, he never have time to sleep now days!
At the same time when he was driving away Jonnie came to get his motorcycle and helmet..he was on his way home after a long night in the truck.
My pain in feet, hands and legs are much worse now so I am wondering, how in hell can I go to Västerås on Friday, Saturday and Sunday for dog show now?!!!? I is hard just to try to get some of the normal things here at home to work. And for the last weeks I have had so much pain in my back, and I never have had that before in my life, really need someone that find out what is wrong in my body soon.
As we know there are lot of mould in our house ground and we have lived here for 7 years now some people asked us if there could be the mould
that gives me all those symptoms..Do anyone know anything about this????????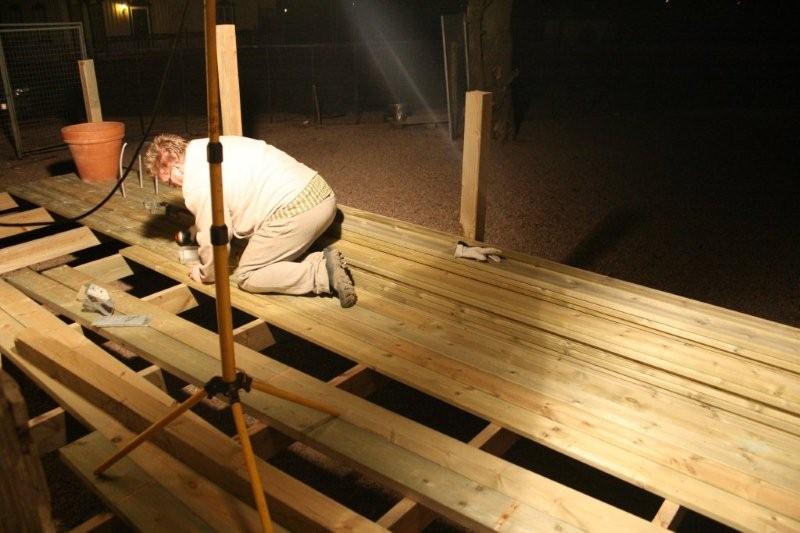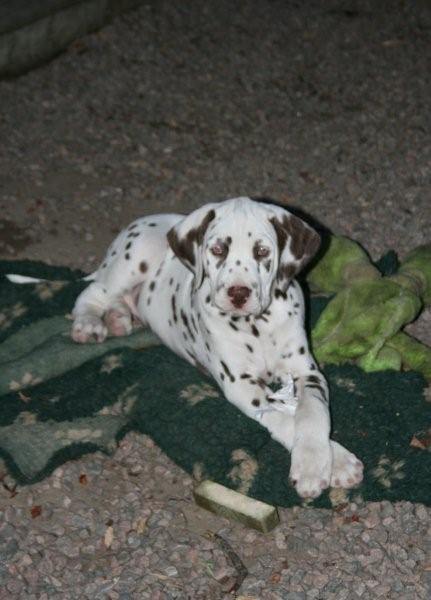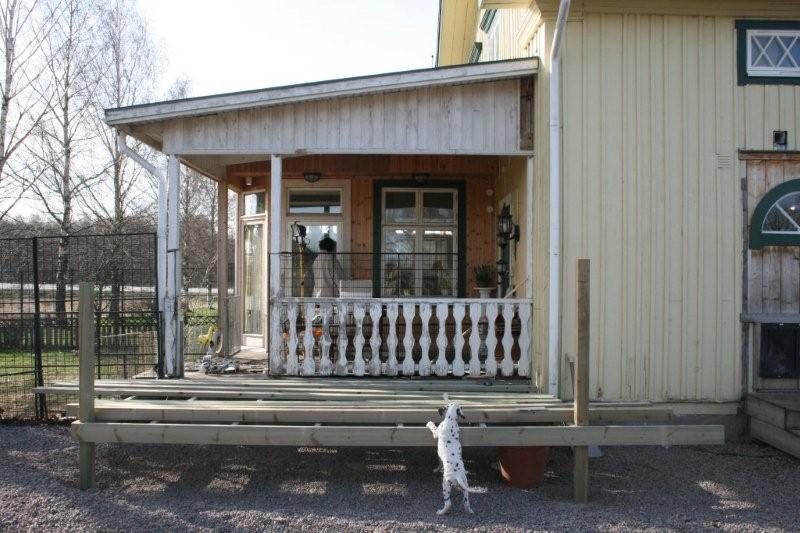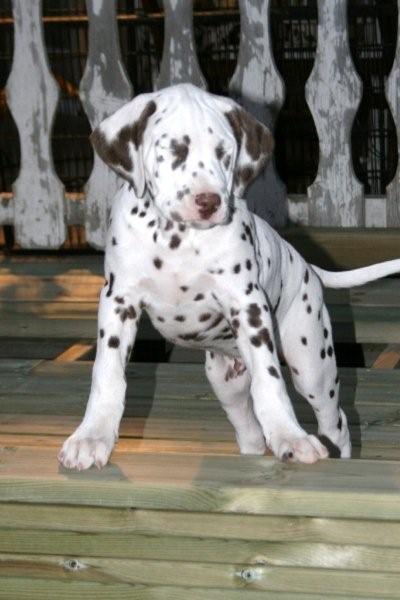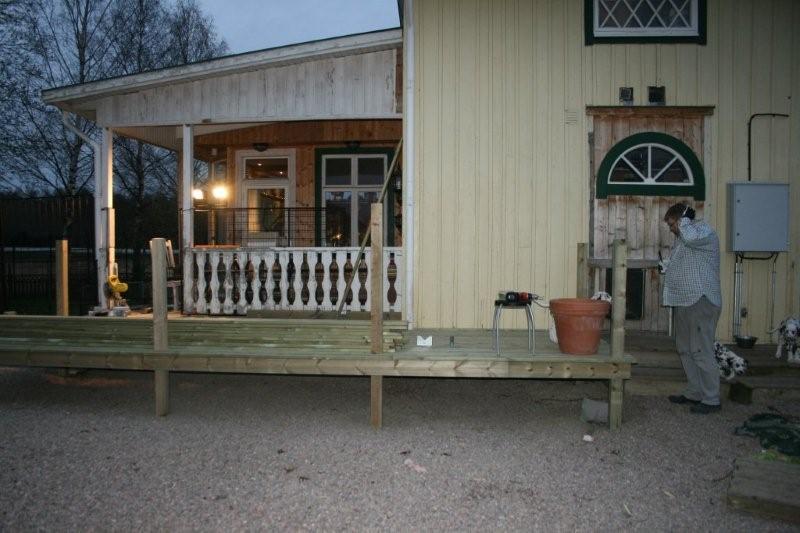 Monday 20 April 2009
Up to the toilet at 8 and at the same time I put clothes in the washing machine and put other things in the dryer...I drink some water and went back to bed. Put my alarm on my cell phone at 9.05 because there is a TV program that I like to see sometimes in the morning "Days of our lives" that start at 9.10....I woke up at 9.44 and there were still about 10 minutes left at the TV series. And that was enough...You can watch once a week and that is enough to be updated.....things happened soooooo slowly!
Then I went to the shower to wash my hair and after that I and three dogs went downstairs (Muzica, Devlina and Jill this morning). I opened quickly for the puppies in the kitchen and they scratched me legs soo much every morning before we walk 10 steps to the door to the dog yard at the backside.....Moss and Devlina and Jill in the other dog yard with Bell and Bosson. In and let Daddy and Gloria out in the garden outside the kitchen. I have to split them up a little because otherwise they only play and dig instead of do what they were out to do.
Breakfast for all dogs and the puppies........and start to clean the puppy area while they were outside. It is so easy just to pull the newspapers together in the corner and throw it away....most of the time they have only been peeing during the night and some times a little shit. Then hot water and soap to clean the floor with and of course I took the rest of the kitchen too....I need to do this many times every day.....and it is dirty all the time anyway.
Then Roy came here, can't remember what he want, and he said that he come back in an hour to drink coffee, he have to go to the drugstore for new medicines first.
I made breakfast for me and some peoples were calling and my dear friend Tina called again. Thank You, we are soo happy to know You especially just now and we can't tell You enough how much we appreciate it.
Some other people called but I was in a hurry for my time at the doctor.
Jonnie came for breakfast and Roy came for coffee and sandwich.
Then I have to change place and bring dogs inside and to look that everyone have water, and to make gruel with egg and butter to the puppies.
I rush out in my store to put the heat on before I took the car into Götene.
I went first of all to a store to look at colour for our house, we have to be ready with some small parts that we change when we renovate some years ago and build the indoor kennel..and we never have had time to do this.......*S*! Lacy...........YEEEEES......and Busy of course!!!!!
Then I got my injection and then I have to wait for a new time to the doctor , so he can find out something new for me and my pain. I got time at Friday, thank god.
Then to the seamstress to give her some clothes that she will change.....then in a hurry back home where my 3 o'clock costumer already was waiting.....and two of her friends.
The girl tried about 15 dresses and was most fond of a cream/white one...and with a tiara in her hair she looked like a princess...
Hopefully she came back next week to try her favourites again...to buy or rent something.
After two hours I was ready to take a trip inside but I have to vacuum clean in the store first.
I have got many phone calls while I have been busy with my costumer and had to call back to four persons......and Jonnie was hungry again so I have to find something quick for him...
I was sooooo tired and eat some scones just to stay awake.......and I let the dogs out again and feed the puppies again....
The phone was calling and I took some quick calls and then I have to send lot of things to Runes work that he need for the kennelclub meeting tonight..I have already write lot of mails this morning and send and forward to some people about the meeting tonight.
Then I fall down in a nice chair and was suddenly soooooo sleepy. I put my mobile alarm on at 18.45 if I will fall asleep before next costumer will arrive.
I woke up with even more pain in my neck than before at 18.44 and let the dogs inside.....Daddy was alone in the kitchen and I let him sleep there when I went to the store again.
After one and a half hour I was back inside again and my sleepy and tired Daddy have had lot of fun with the post for today.......grrrrrrrr!!!!
Nice at the floor and I have to pick things up and throw away and to clean again.....he was soooo happy to see me.
I made food for all dogs and feed them and after that I took the puppies in to the kitchen again.......
They were soo active and run and play as they have been sleeping all day long *S*......
I had no time to make dinner and no strength left, so when Roy called and ask me to order dinner today at the steakhouse I said Yeeeees!
We eat together Jonnie, Roy and I at 21.15 and it was really good. Then Jonnie was going with a friend in his truck to deliver bread the whole night long...he like to do that some times every month.
I was calling to ask about Roy's new pills before he took to many strange tablets at the same time, and I was in the phone for 35 minutes....after that he was going to his home to try to sleep and I was answering many sms I have got today and that I not have had time to answer before.
At 23.00 Rune was coming and he was hungry....we have thought that the meeting will continue until 2 or 3 this night so I was surprised...but he have only been sleeping three hours last night so he start to make himself a pizza while I was sitting at the computer..and while he was waiting for it to be ready he fell asleep in the chair......
After a while he eat and continue with all paperwork for the kennel club show until 3 o'clock in the night...
I fell asleep at the bed in the kitchen, and he wake me up when he was ready for bed..
Zzzzzzzzzzz......
Sunday 19 April 2009
News from Latvia!
We Congratulate Kennel Benfatto with BOB and Kennel Vitalight with BOS!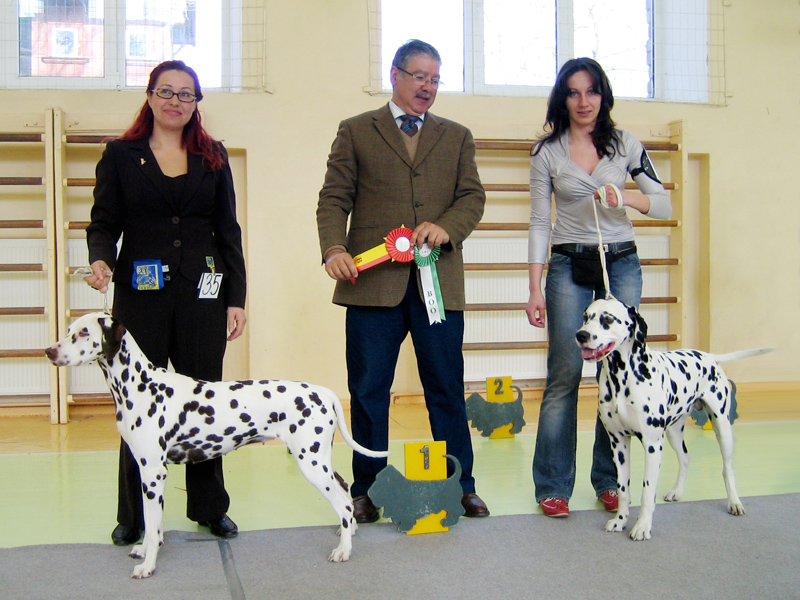 BOB and BIS 2 (Reserve Winner) Torry (Daddy's wife) here with our friend Tatyana. BOS Agent Double O Seven Vitalight (Bossons son). Judge Mr Oliviera, Portugal.
Photo from Kennel Benfatto, Thank You!
Could we be anything else than VERY PROUD!!!!!!!

Working with Kennelclub show all day long and in the evening Rune went out to try to work a little with the veranda again. He was out for about 3 hours and it start to look much better now.
Jonnie was helping him to carry planed wood for a while...but he was tired very quickly *S*!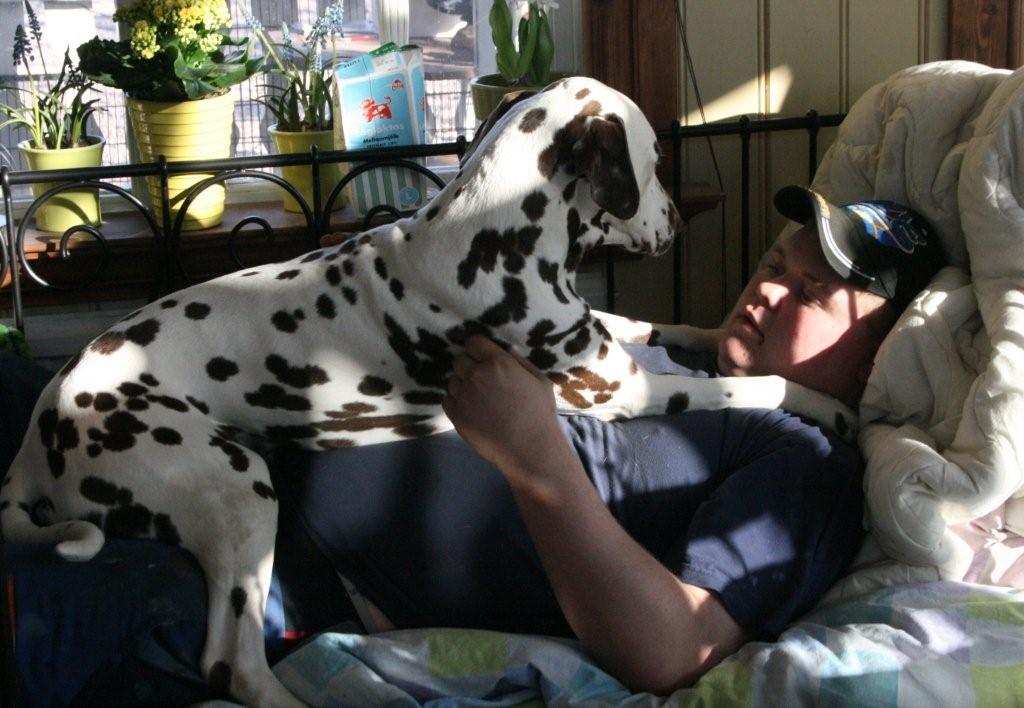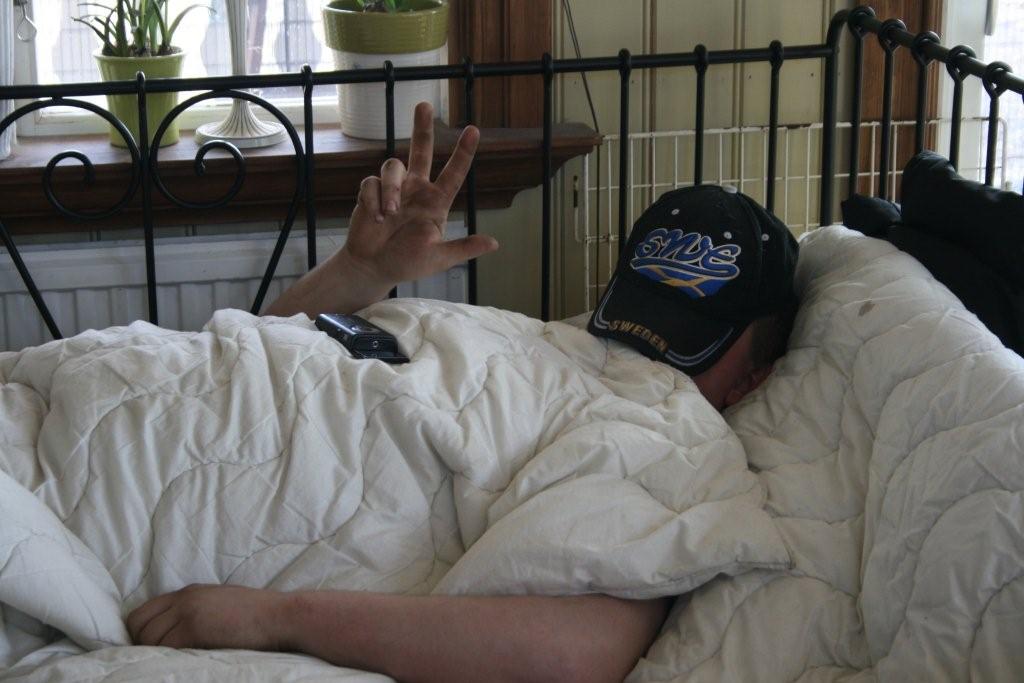 Saturday 18 April 2009
Rune have to go away from home at 4.45 to the Ridgeback conference in Stockholm today...poor, but this was what he want!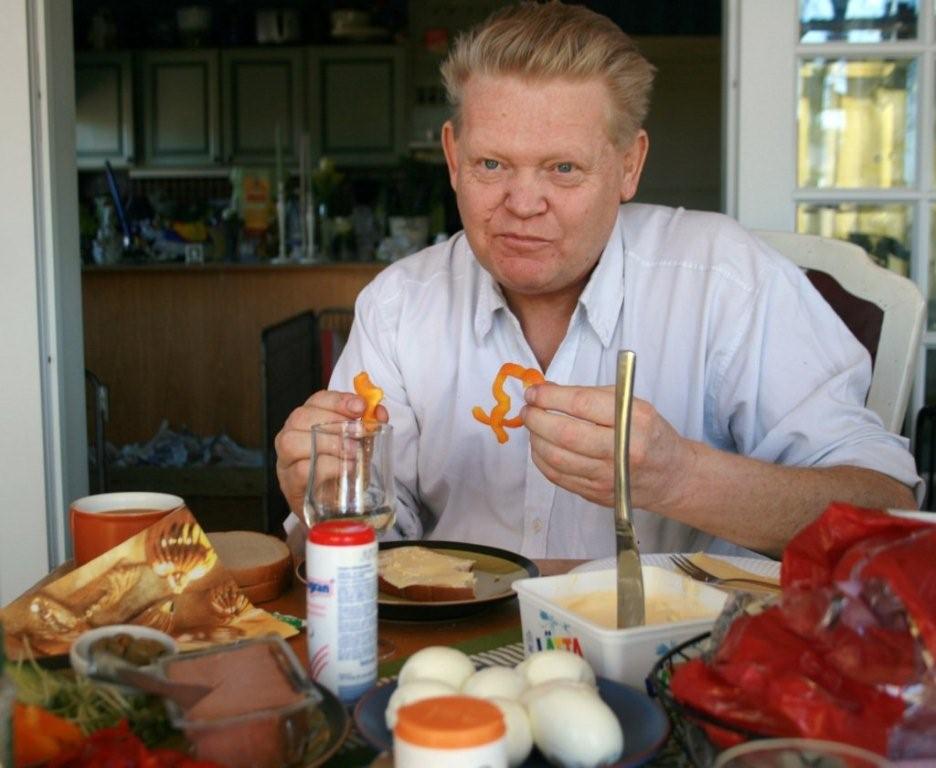 I stayed in bed many more hours, until Roy and Jonnie came for breakfast.
Some hours later we got more visitors. William, Harry and Anita.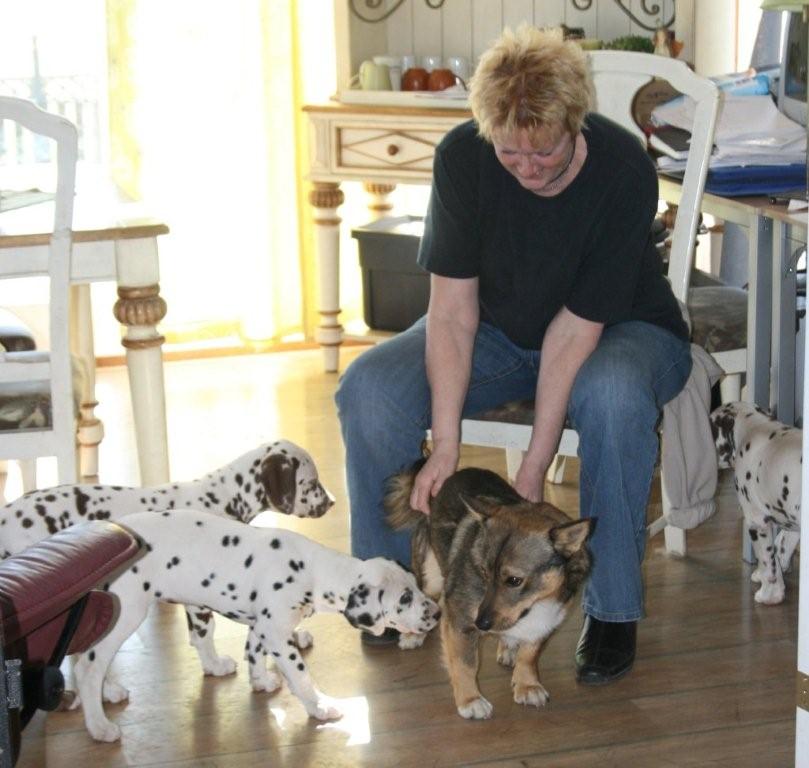 WHAT IN HELL IS "THIS"....... ????????......... My puppies was first so afraid of Willam, but then very curious *S* we laugh a lot......!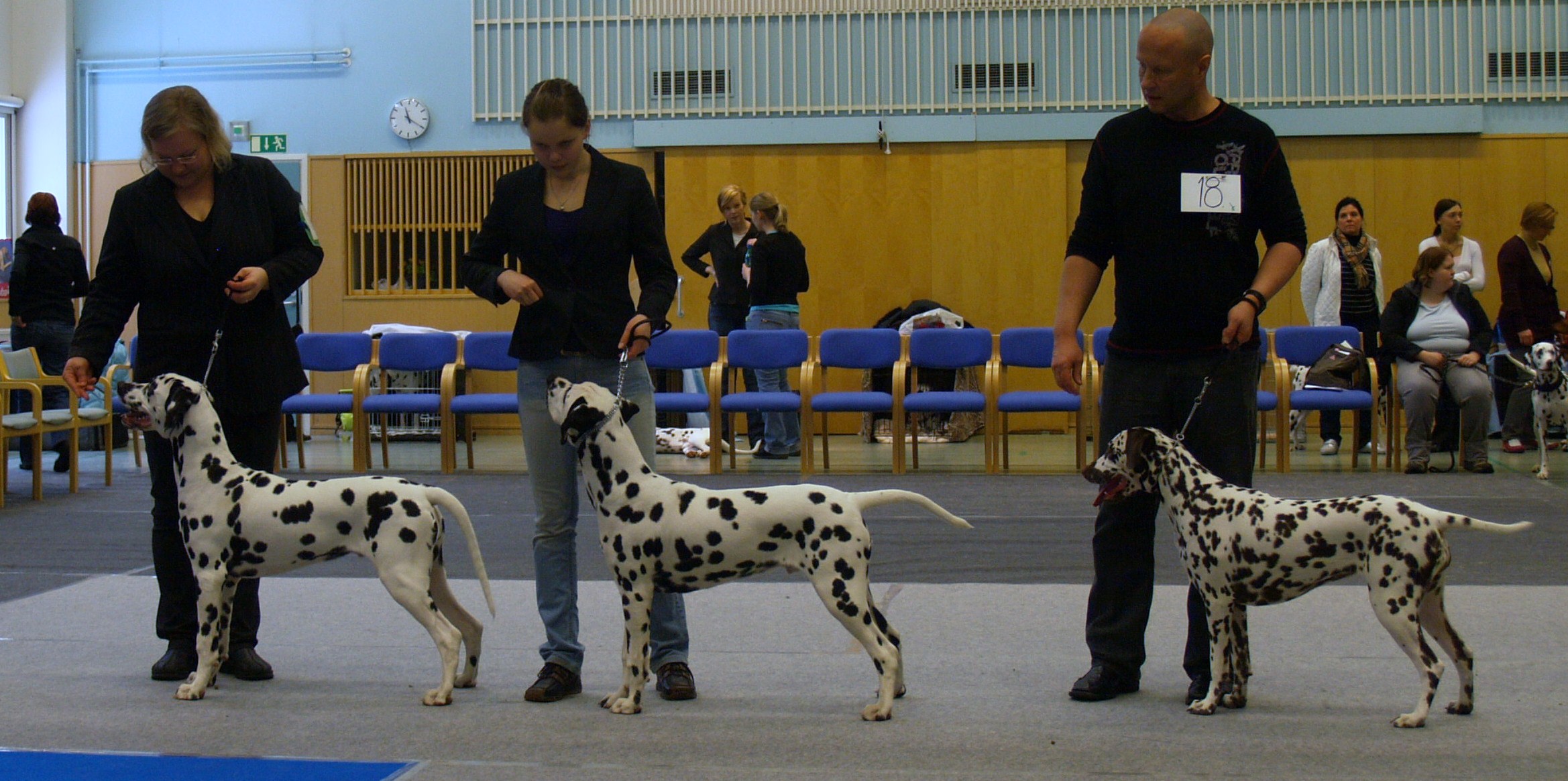 Photo from my dear friend Niina in Finland, from the show last week.
First Marnellin Hot to Handle BOB Puppy (Father our J Loverboy and mother our Timanka's Playmate), after him his brother Marnellin He Is The one and to the right Marnellin Golden Abby - she became BOS Puppy today (Father J Perfect Reflection and mother our J Miss Perfect).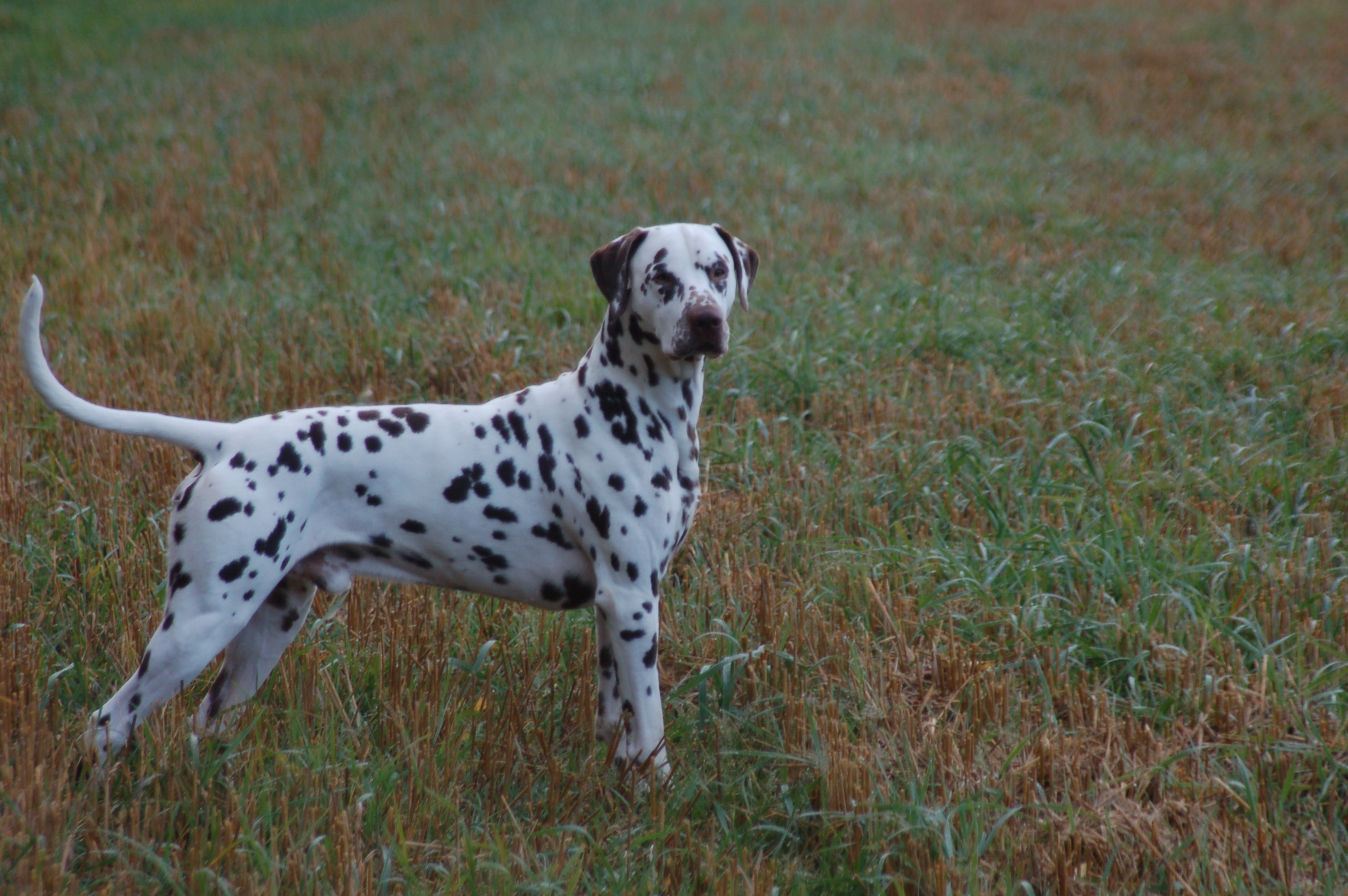 Marnellin Gameplayer became second best male today..... to the right, his father... Jilloc's Perfect Reflection. Photo by Anita.
Rune was back home at nine o'clock and after eating he continue with the veranda for a little while.
Then we sleep....
Friday 17 April 2009
Today I will have my ninth injection. Nothing is better, strange!!
Rune slept until 12 and was not going to work today.

Look what Rune brought from my friend SISSEL in Norway!!!!!
She have been at JULA yesterday to meet Rune, and send this "Christmas present" for me!
I know that many of my "Dalmatian friends" will be jealous now *S*!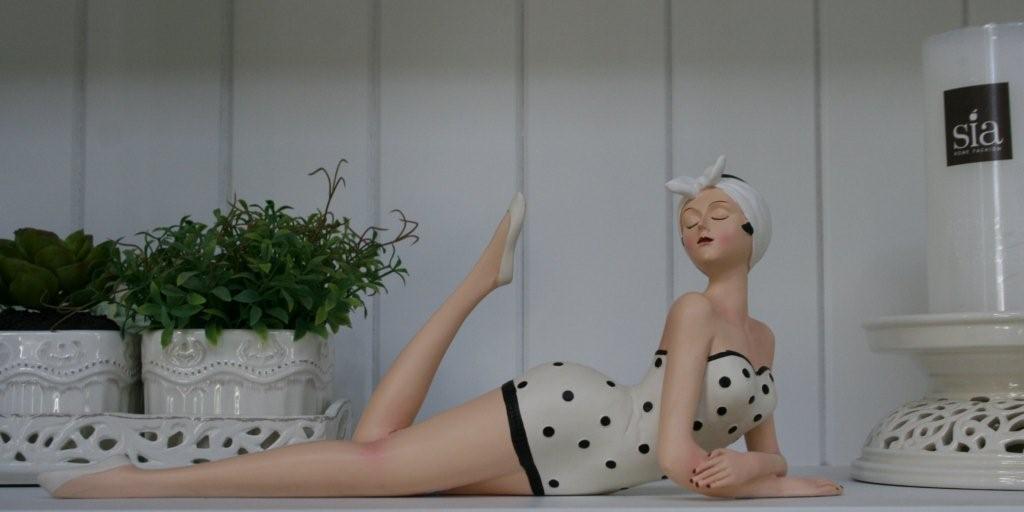 To the left side there is another gift from my Norwegian friend Anne Karin in Norway...good to have many nice friends, that make a home complete when You look around You and have memories of Your friends all around You.

Today Rune and I make check of all breeds for the show here in Skaraborg in some weeks. There are 3.300 dogs entered, so there were not much time for anything else today.
But in the evening Jens came to help Rune to start to measure for our new veranda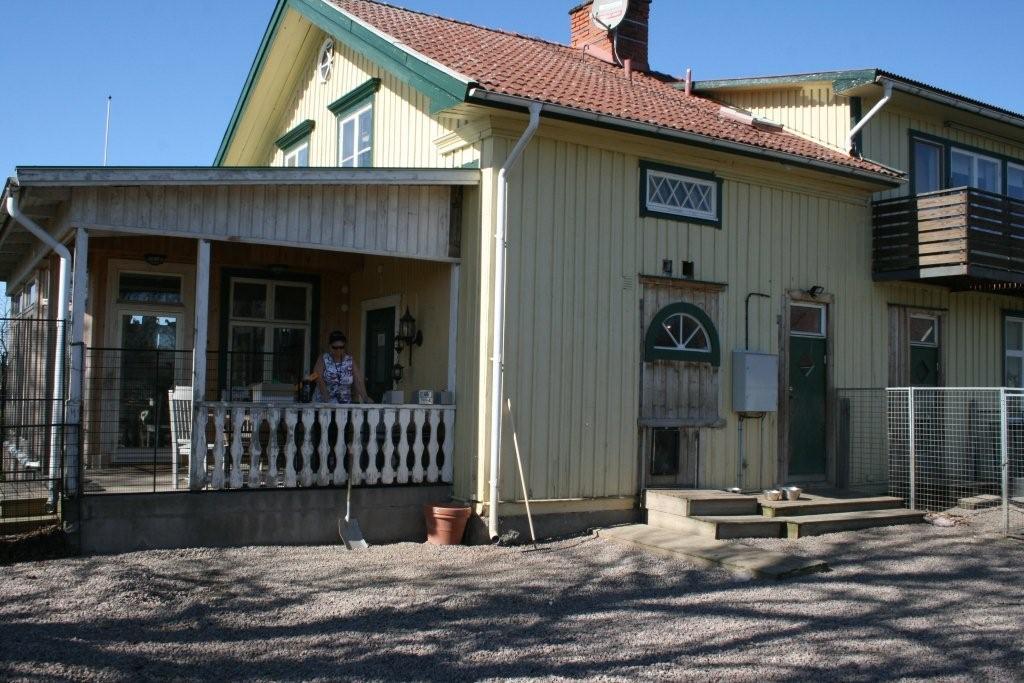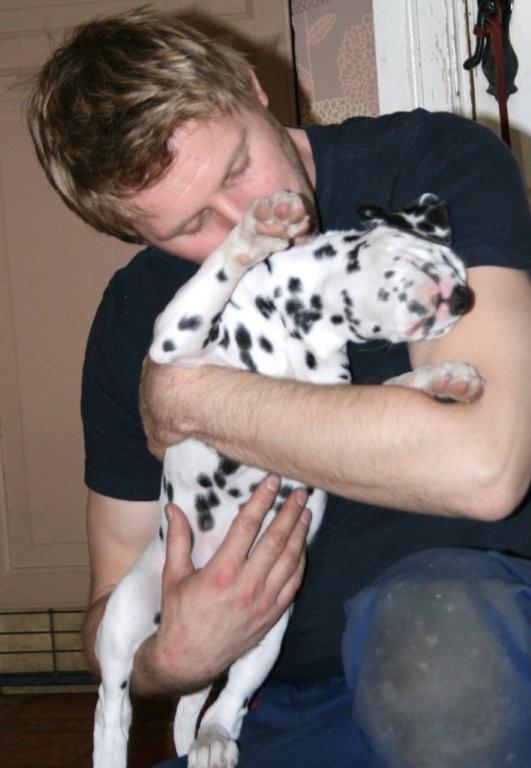 Photo before we start with the small veranda at the backside. Lot of things to measure before You can start. Snurra and Jens.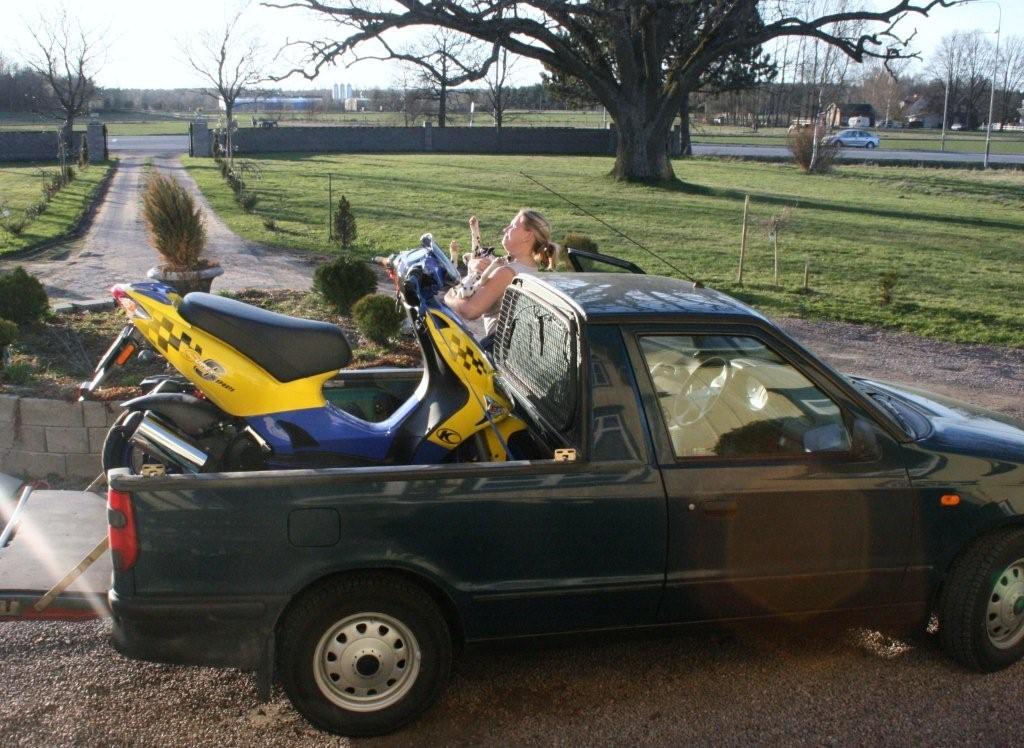 Jennie have bought a new mc for Jonnie for this summer, good to have a grown up sister sometimes *S*!!!
Jilloc's Wild Card 10 weeks.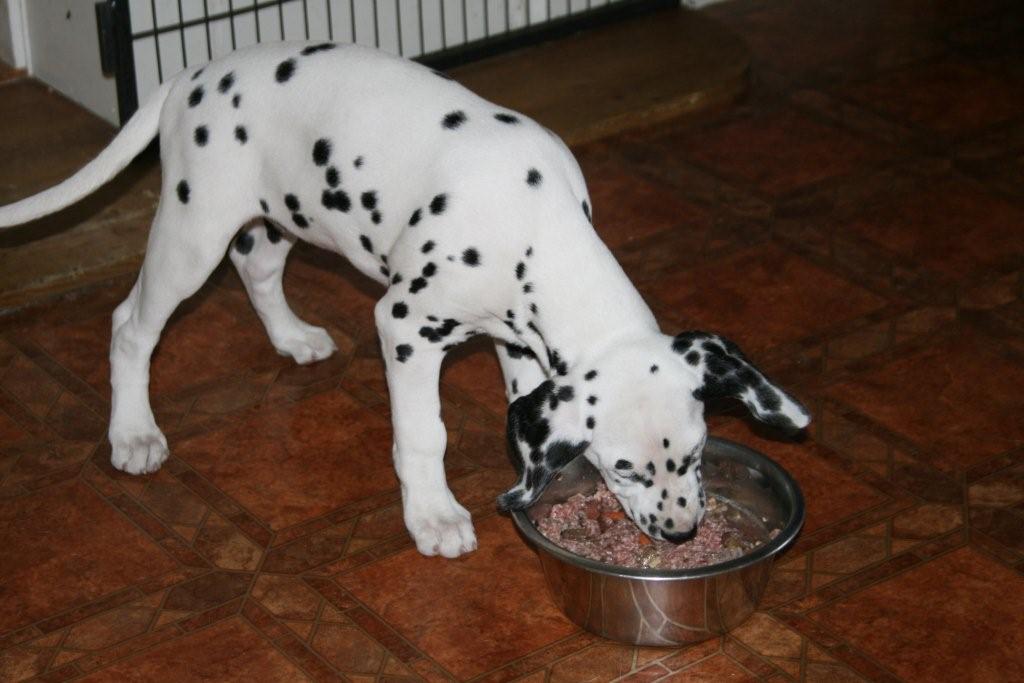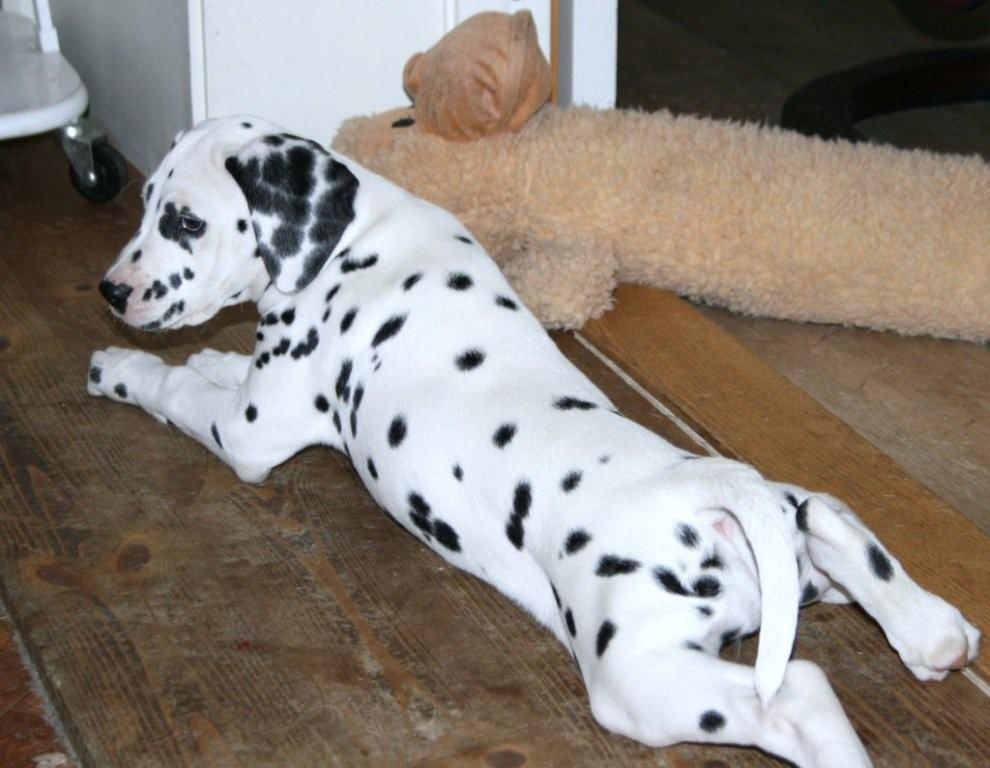 Thursday 16 April 2009
Thank god that Jenny came to me last night and stay here with me. Devlina and Moss thought it was ok to sleep on top of her instead of Rune *S*!
This morning we have to wake up early because I have many phone calls to take care of before we could start our trip to Gothenburg. Jenny took care of the dogs.
Then Jennie called and said that her car was broken so we have to bring one more car with us to give to her.....Poor Jenny had to take the pick up, and drive to Kullavik and pick Jennie up. Then Jennie have to drive her to the city where I was at my dentist...puh!
It took almost two hours at the dentist..he have to change one of my teeth that was broken..thank god it still was before my two year guaranty have gone out....(one month before...for once in a lifetime in the right time *S*). But it was a big work and I was tired after.....Jenny have been shopping but I was not in the mood for shopping so we drove against home and stop only to buy food for us and to Roy and Jonnie on our way home. We were home 19.30 so Jenny have to go home at once because of her dog watcher have to go home.
I made dinner for Roy and Jonnie and save food to Rune that will be home from Norway in the middle of the night.
Rune have had a visitor in the store in Norway today. Our friend Sissel have been there to say hallo to him..it is long time since we meet every winter, but as soon as the show season starts we see each other more often.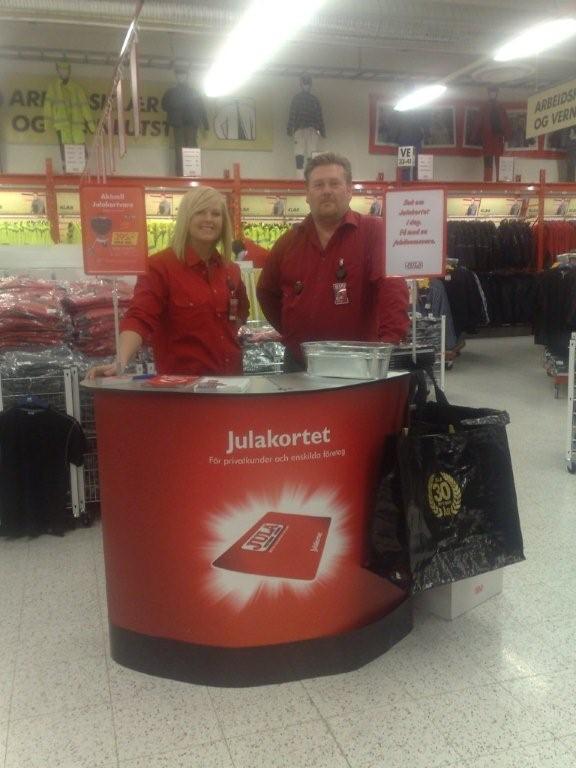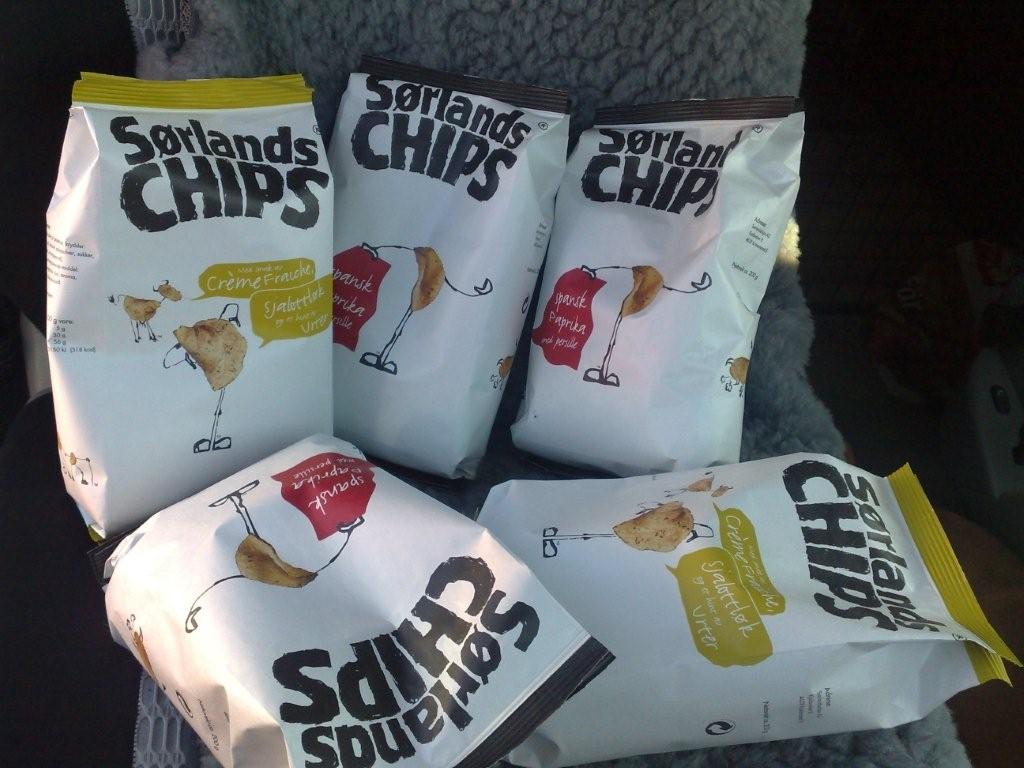 I was so tired but try to stay awake until Rune came at 4 o'clock in the morning...then I went to bed, but he have to take care of many mails about the dog show in Larv in about two weeks and he was working at the computer fore some hours. Poor!!!
Wednesday 15 April 2009
Sunny day, that is good so the puppies can be out in the middle of the day to play.
After all my appointments I drive back home again, and I love to just look at our dogs playing in the sun.

Jilloc's Walk On Top........he touch my heart in a special way!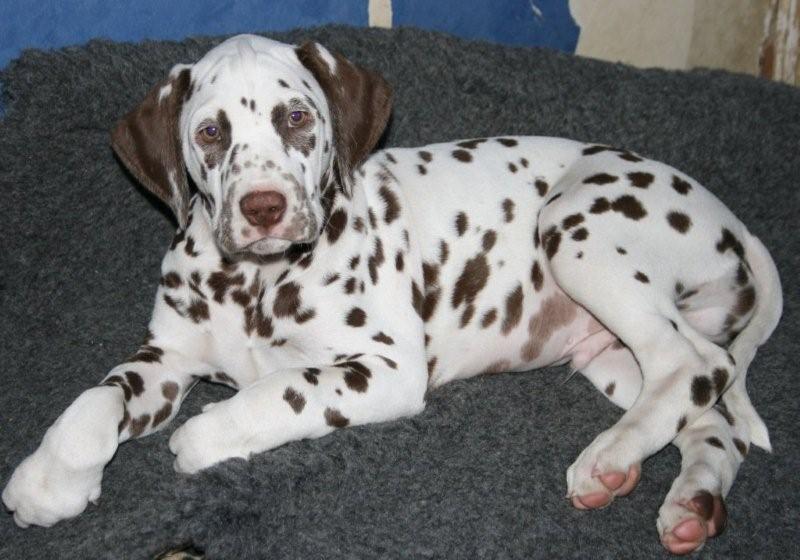 My prince is resting.

He take a first look at his Daddies crown......and hope it will be his one day!!!!

Tuesday 14 April 2009
Another shit day in our life......hope for some good news soon.
After work Rune have to start with the coming dog show in Larv....and when he was ready he just have to go to bed to get at least some hours sleep before he will start his long journey in the night. If I had not have so many appointments today and tomorrow we have planned that I and our dogs should follow him to Kristiansand...but unfortunately not.
I hate to be alone in the night so I have to stay awake until it is dawn outside...first then when the daylight comes I can sleep a little...stupid!!!!! Yes, I know and I can laugh at it in the day but when the night comes the bad feeling is there again.
I have two meetings tomorrow first with my dietist and then with a doctor for my injection. My back looks very soon like a hedgehog *S*.
Then I have to go and order wood to our veranda...and and and..lot of calls to do and thank GOD, in the late evening tomorrow Jenny (sweet girl) is coming to stay here over the night with me, then I will relax and sleep well..but of course we will talk about dogs many hours first, as always!!!
Muzica and Devlina is like Siamese twins *S*!!
Monday 13 April 2009
Sometimes You just want to go back to bed and put the blanket over Your head, it have been a day like that today!!!
Only shit shit and shit happens today.
------------------------------------------------------------------------
This will be a terrible week for us.....Rune is going to Norway tomorrow night to open a new JULA market in Kristiansand and I have so much things to take care of this week. And I have to go to Gothenburg twice ....and it take soo many hours every time, puh!!!
Rune" love" to work in the garden *S*!
Sunday 12 April 2009
Rune and Hanna start from home at 4.45.....to go to Stockholm. Hanna to show Hjärtat and Rune to be an aspirant on cocker spaniel in another ring.
I was home and start to plan for a change outside our kitchen. we do not have a veranda that is big enough for some furniture's close to the kitchen...and it need to be easy to use otherwise You stay inside.
Rune have a good idea and we will start to build on the extra floor in some days.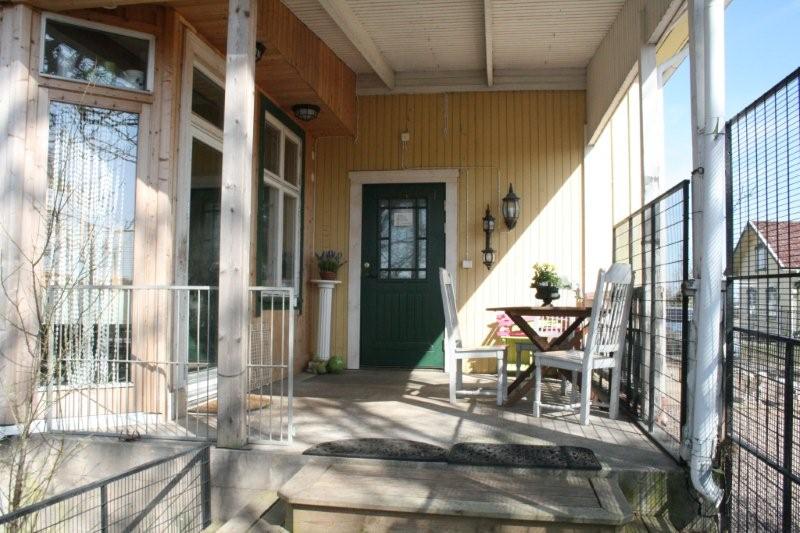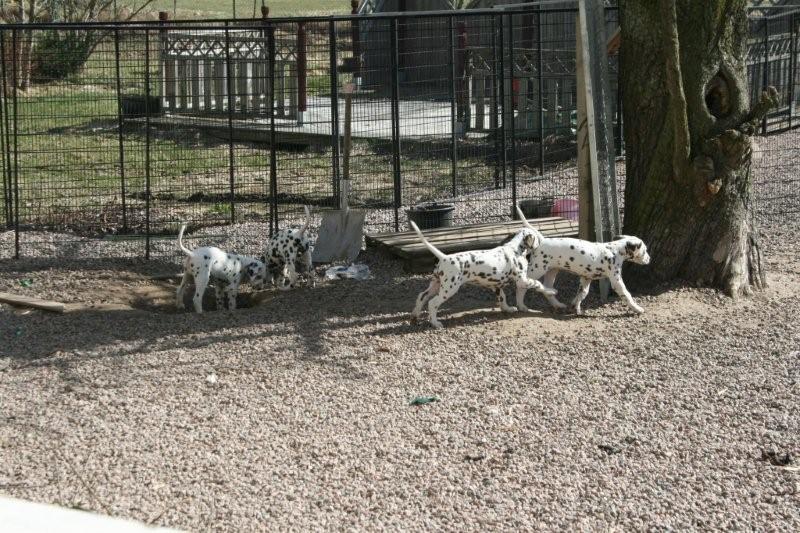 Puppies playing in the sun. All dogs happy when Rune was back in the evening.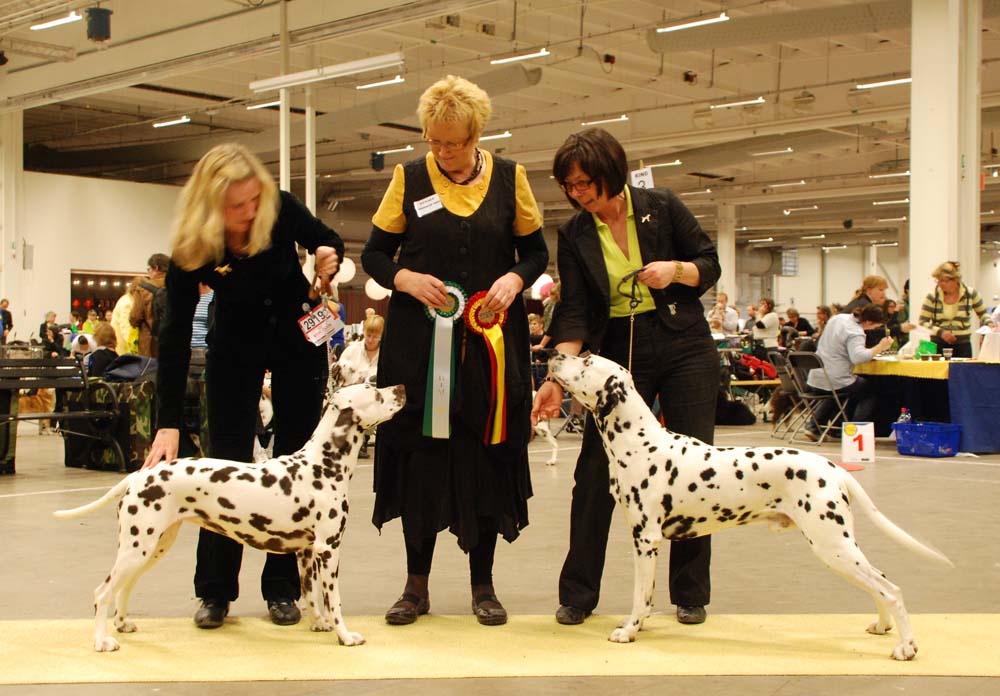 Photo by Kattis Bekeris.
We Congratulate BRANDON, Ch Jilloc's Easy Rider to BOB and BIG 5, and to BIS 4 VETERAN in the finals, and to Mini, Timanka's Romantic Miracle that got her second cac and became BOS!
Well done Kerstin and Göran, and even Helena that was Nr 2 Best Bitch with Milda, Ch Jilloc's Right Here Right Now, and to Carola that was Nr 4 Best Bitch with Perfect, Ch Jilloc's Miss Perfect!
Judge Anita Whitmarsh.
Saturday 11 April 2009
As I told You some days ago...Daddy still think he is a puppy and act like one sometimes *S*!!!
Both Jill and Moss looked at me and said.....don't look at us...see who is the naughty one !!!! And Daddy was stupid enough to show me that it was him that have made all this mess......*S*!
Sunny day off, without any appointments, and we need it!
Friday 10 April 2009
Happy Eastern to You All!!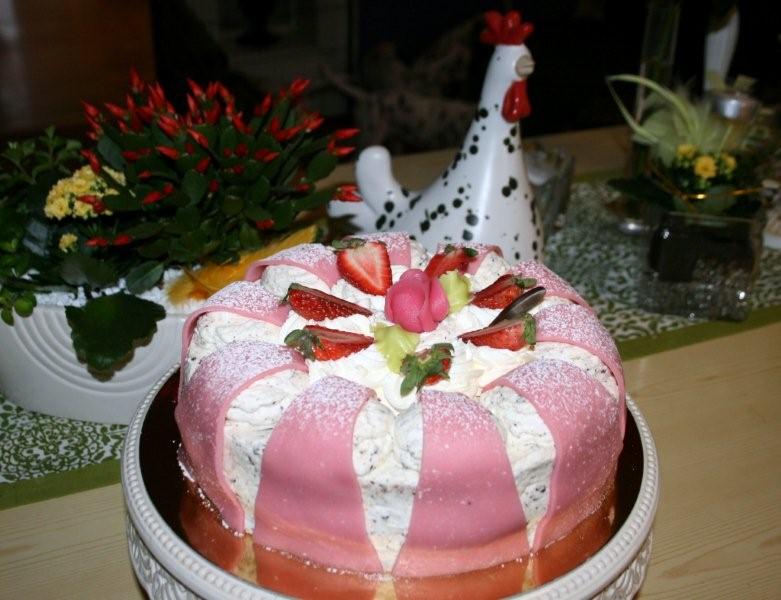 What could be better than a CAKE, to sent to You All today *S*!!!
HA HA HA ...... HANNIE, Timanka's Perfect Collection is stealing candy from Carola and Peter, thank You for sending us this photo!!!
Sweet Angie, Jilloc's Roses To My Lovely Angie is just sitting and look sooooooo cute! Photo Eva Ahlberg.

In the afternoon we go to Hanna and Jens to look at the puppies and to eat dinner.
The barbequemaster was Jens!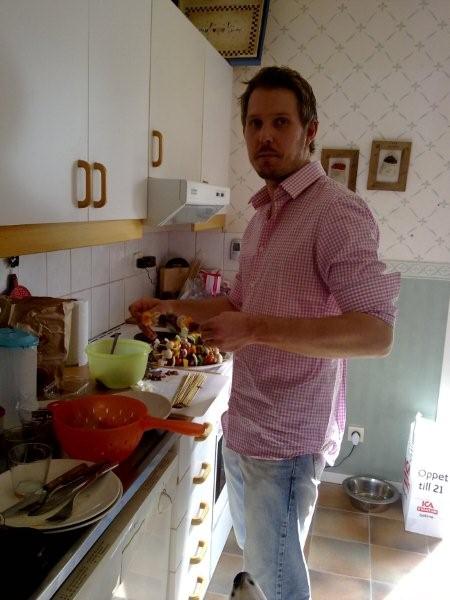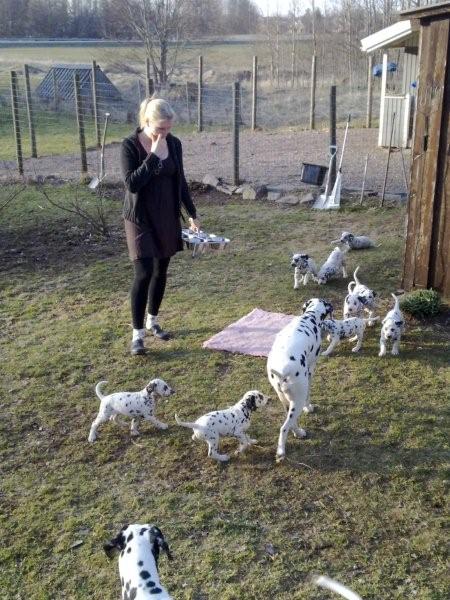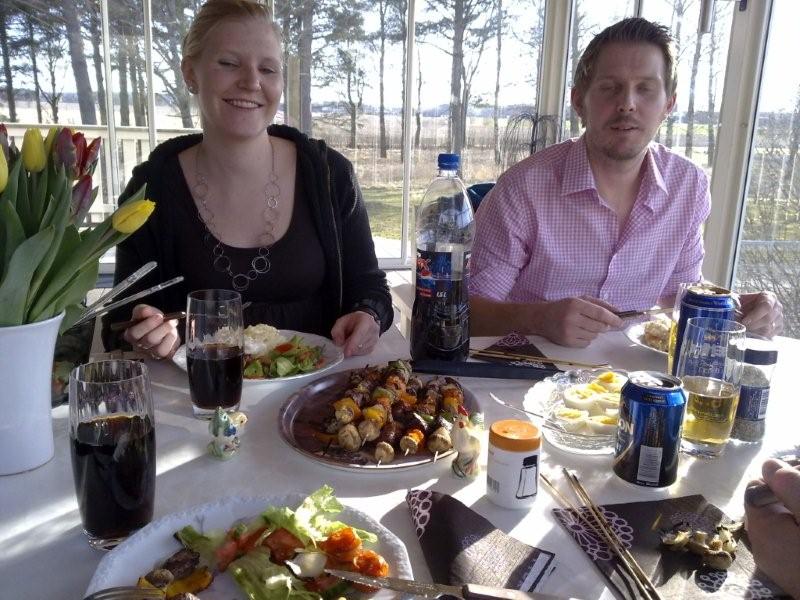 Hanna was sooo pleased that it have been sunny days now so the puppies could be out during the day!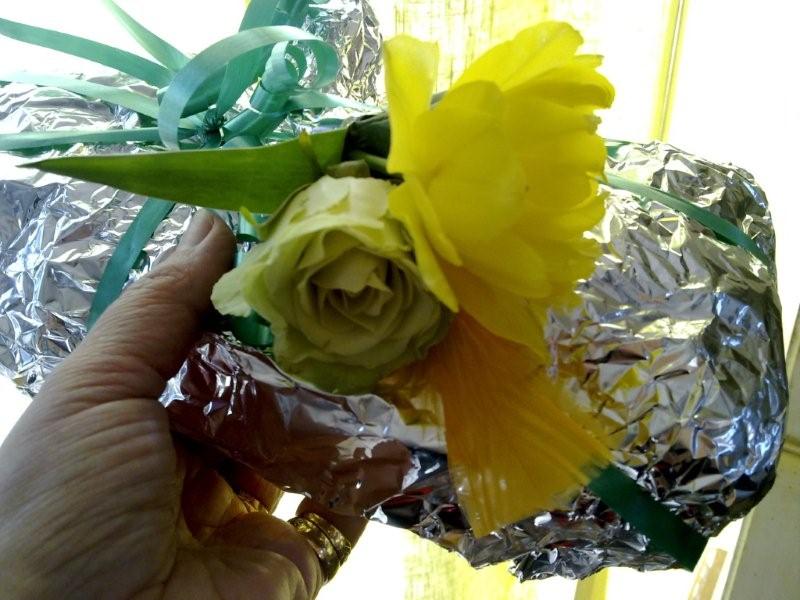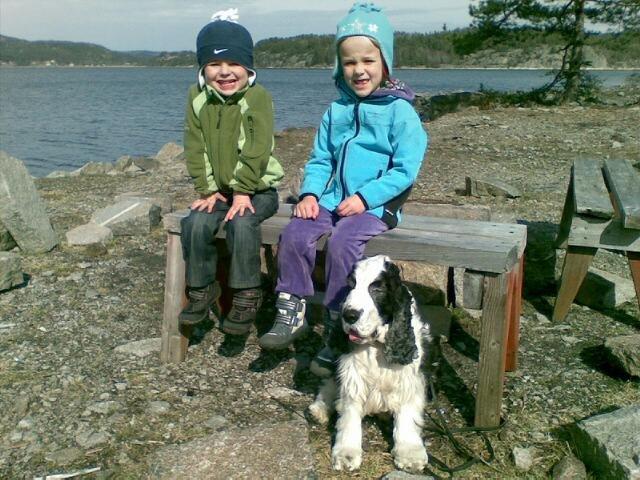 Albert in the sun together with Tobine and her little brother, they live in Norway.
In the late evening we eat eggs with shrimps, caviar and salmon......
You have to do that at Eastern *S*!
Thursday 9 April 2009
Jonnie and I to Gothenburg to meet Roy at the airport, then directly to Sahlgrenska for about 5 hours, then home to rest over the holiday and back at Tuesday again.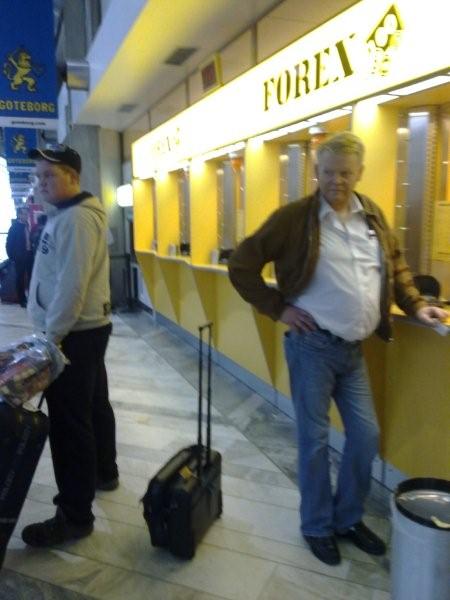 We were home at the same time as Rune came from work. Rune and I to the food market to buy food for the whole weekend to us all and then we went to Roy to fill his freezer up, he was already sleeping. It have been a long and hard trip home for him this time.

A special greeting to my dear friend Tina today, we love You!!!
Wednesday 8 April 2009
Back to the doctor for another injection and then I continue to Lidköping to buy Easter Flowers to the whole family.
I was back a while after Rune came from work and Maria from the Kennel club came almost at the same time as me, they will work with the dog show in our district tonight.
I have bought a lovely looking cake for us.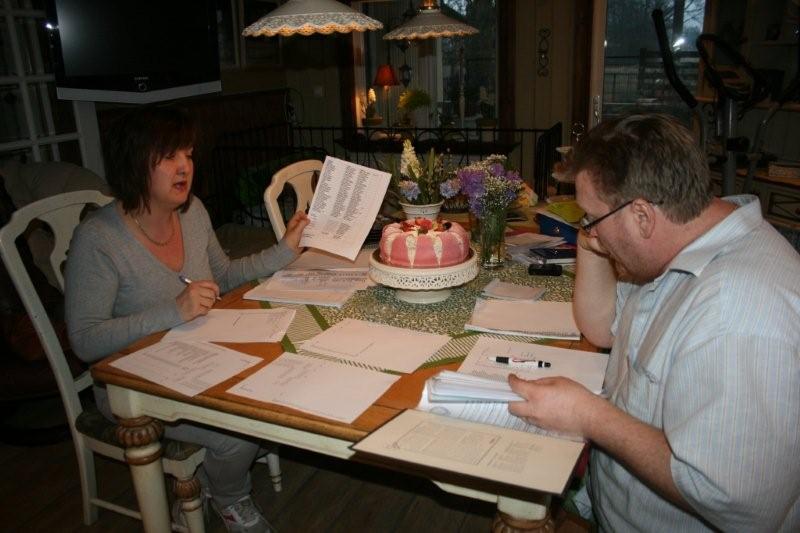 Work work and work......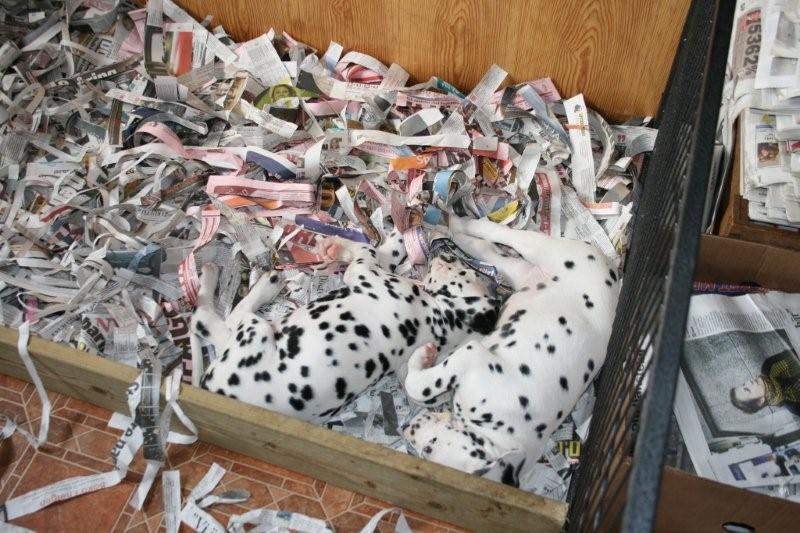 Hide and Seek *S*! They are sleeping in the "paper toilet", stupid!!!
Puppies were happy that Maria say hallo to them!
Tuesday 7 April 2009
Ellie is free from school this week, and she and her puppy have a great time in the garden in the sun.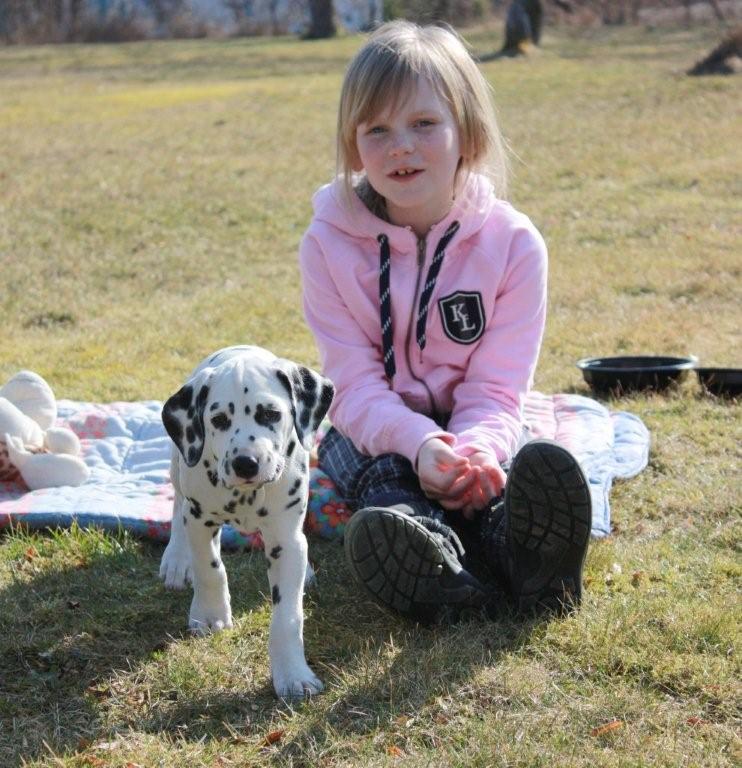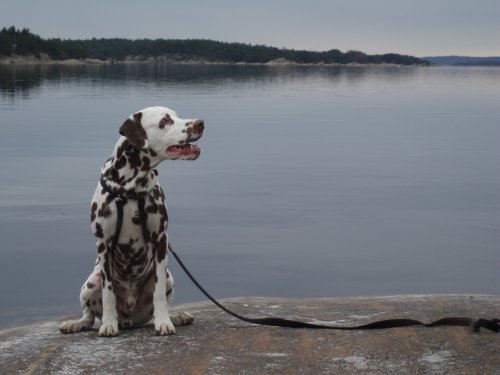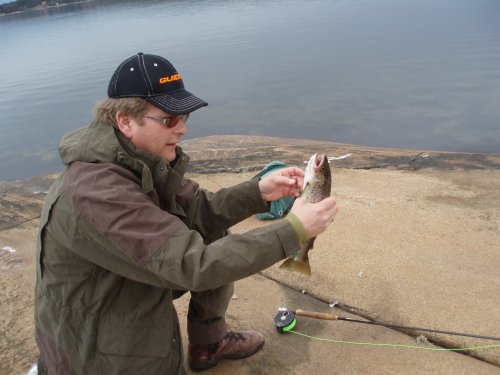 In Norway most of the people are free from work this week, so even Runes brother Ole Björn and his family. Of course Collect is with them when they are fishing at a lake.....or is it the ocean?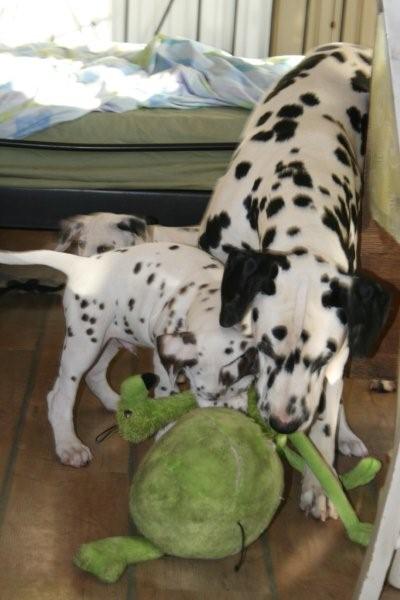 Daddy is a daddy now but act more like a puppy to his children.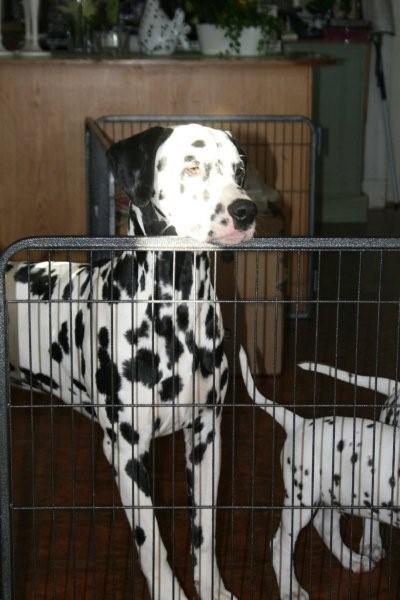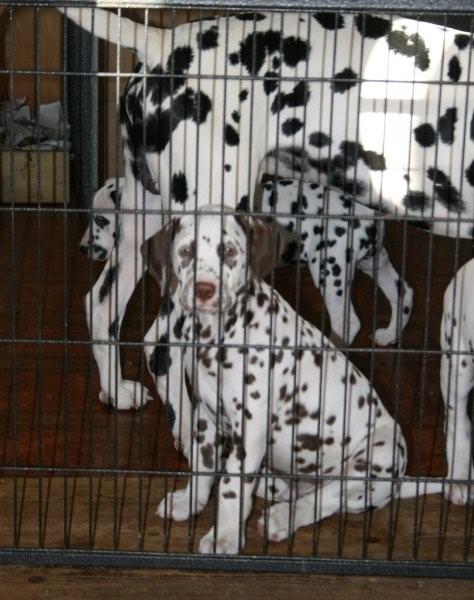 Daddy thought he was in the spotlight...but it was just the sun *S*! Puppies playing, and Walk On Top is upset why HE have to stay with his sister and brothers instead of me!!! We haven't decide what to call him yet....Lexus..Dollar....I call him small Devlin..but I want him to get his own name soon....please give me some more names to think about!!!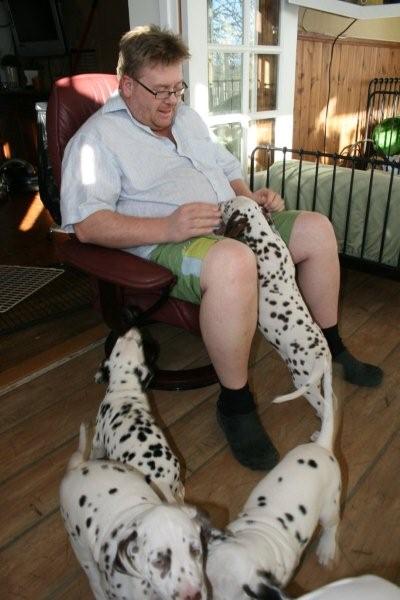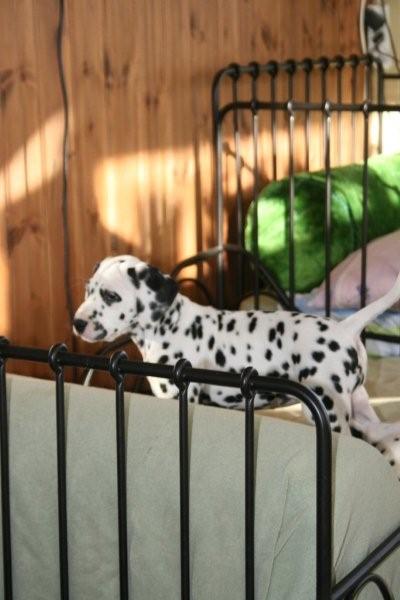 Wild Music and Jonnie. Puppies happy when Rune came home from work. A tough girl!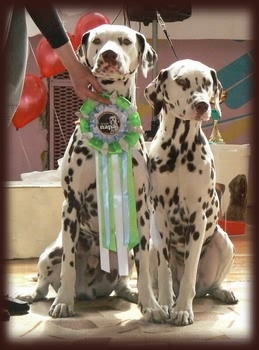 Timanka's Real Power and a bitch from Gloriandus...a nice and winning couple!
Monday 6 April 2009
I have to be at the Hospital in Skövde at 8.00!!!!!!!!!!!!!!!!!!!!! Can You believe that my alarm bell was ringing at 6.15, I was in the shower at 6.20 and on my way from home at 7 o'clock.......I can't!!!
But the sun was shining and I was there for all my tests in good time this morning.
At 9.30 I was at the big shopping enter but it was closed and opened at 10 o'clock.....so I was waiting...then I was in and out in many stores just to look...only bought a nice shirt for Rune.
Home at one o'clock and then to my doctor in Götene for my injection.
Then I was a bit tired and drive home again, to call around to many doctors and different persons for Roy's sake, and try to change his flight back to Sweden.
Congratulations to Niina, Heli and Hattie in Finland.
Marnellin Hot To Handle (Puzzels and Bossons son) BOB Puppy both days this weekend!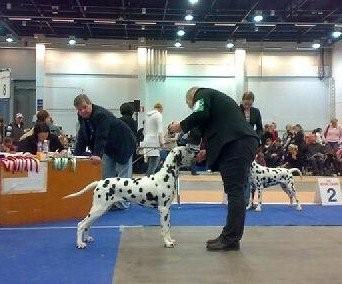 First day BOB and BIG 1 for Matti Louso and day two BIS Puppy for Zeljko Radic!!!! What exciting to see him in the future, and both I and Rune is waiting to see him in real.....Even some puppies from Perfect and Harrys litter at kennel Marnellin was very high placed, Congratulations to You all!

Expo in his new home. I do not need any words......!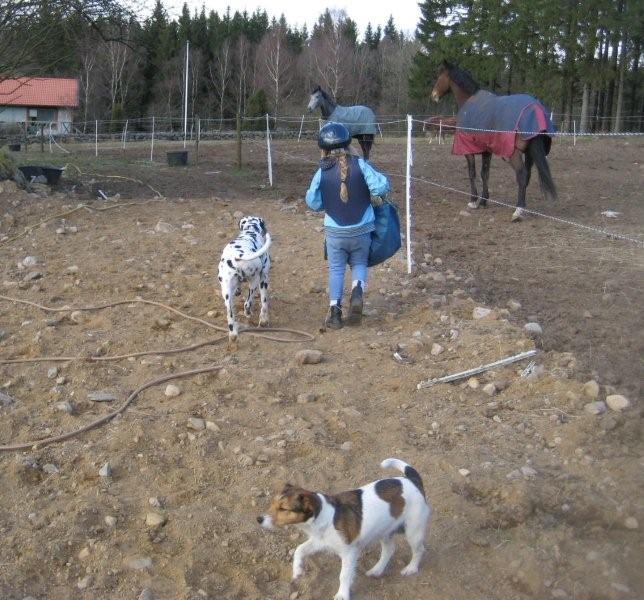 Sooooo many best friends already!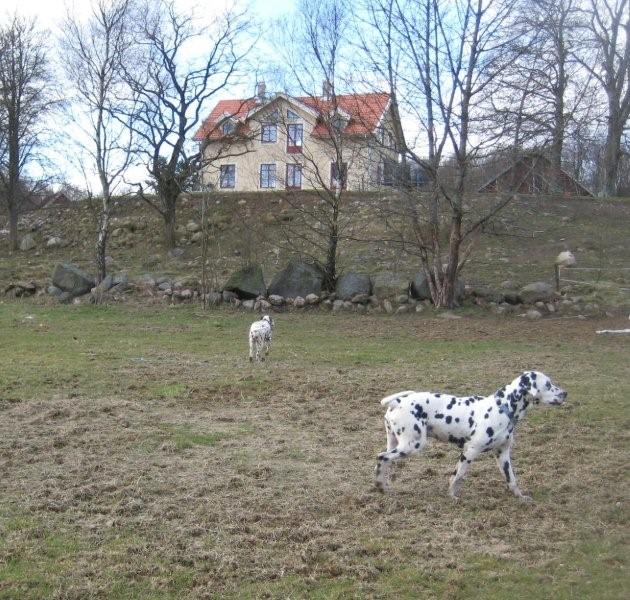 Sunday 5 April 2009
Starting to deliver some of the puppies today!
First came J Wings of Loves new owner and then came J Wizard From Oz owner and then came J Wery Important's buyer.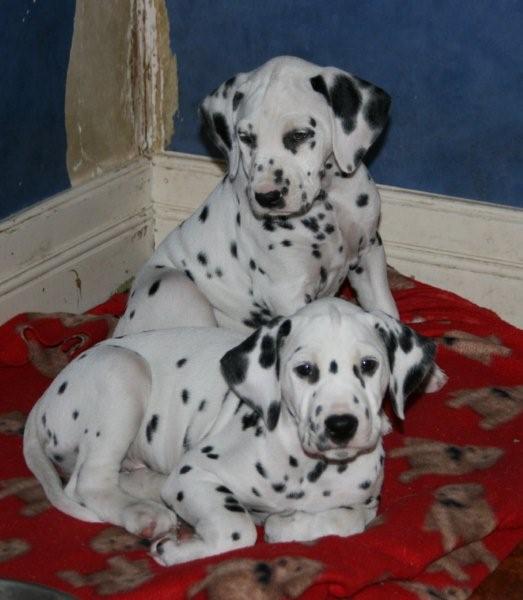 Mummy think we are like twins!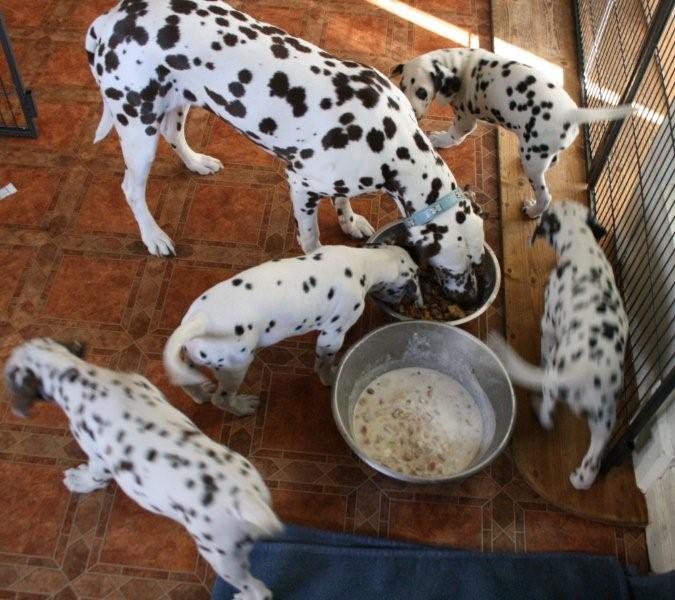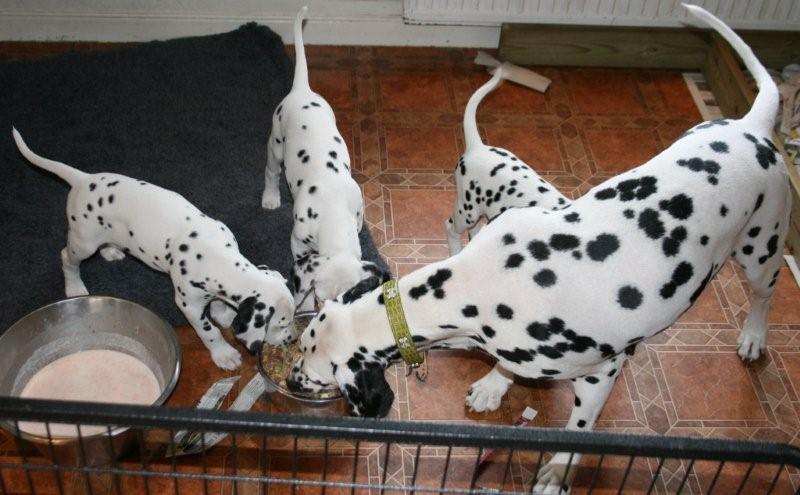 Jill eat together with our puppies. Muzica eat together with our puppies.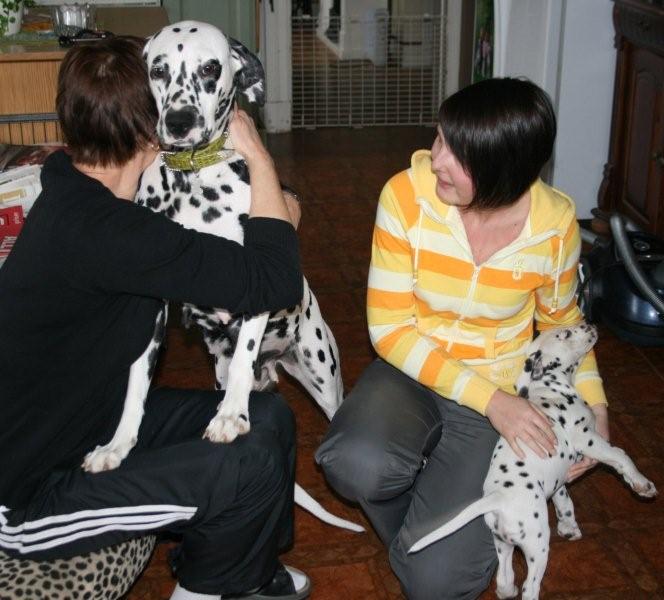 Muzica want our visitors to play with her instead of her puppies.
Tired after a visit in the dogyard.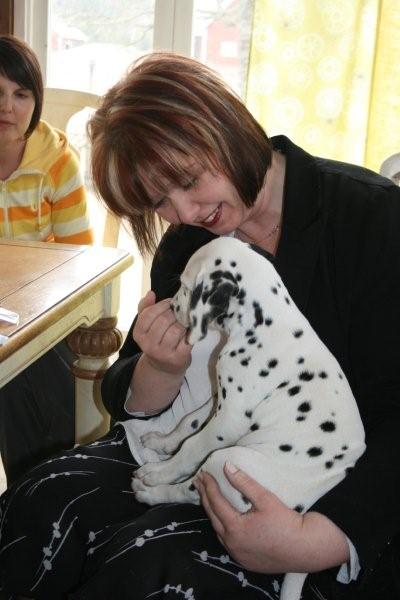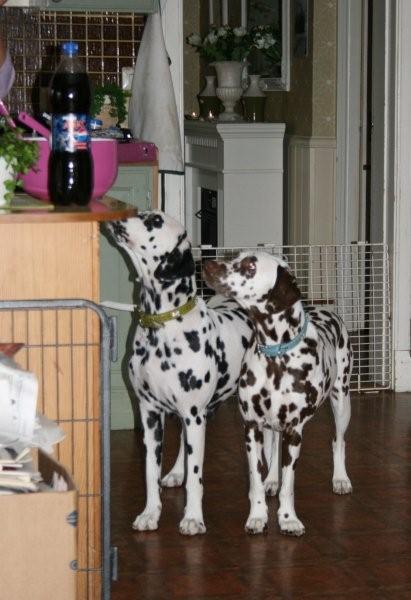 Hi sweetie!!! Two girls waiting for something top fall on the floor.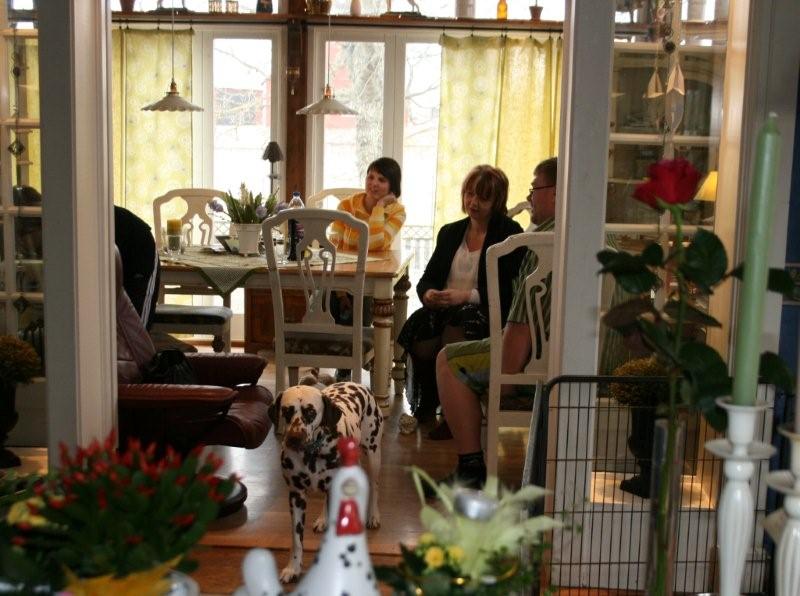 We eat a little and talk a lot!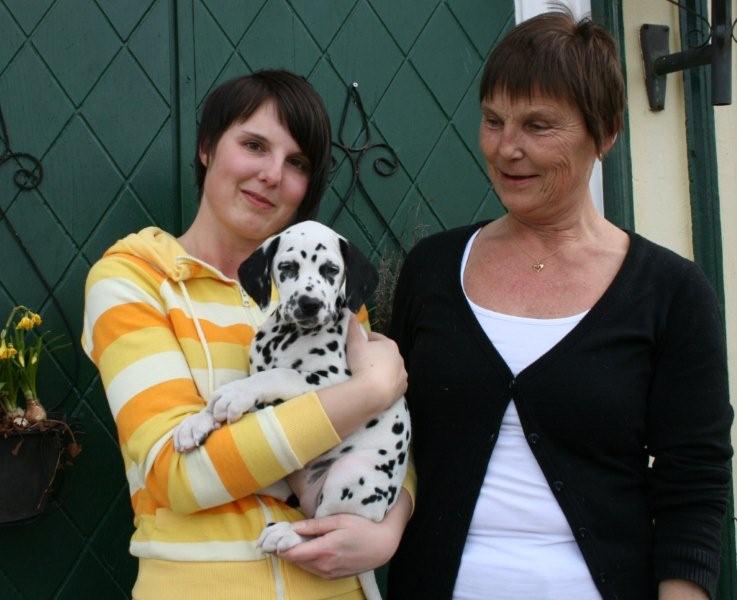 Wings Of Love is going home with Carin and her daughter.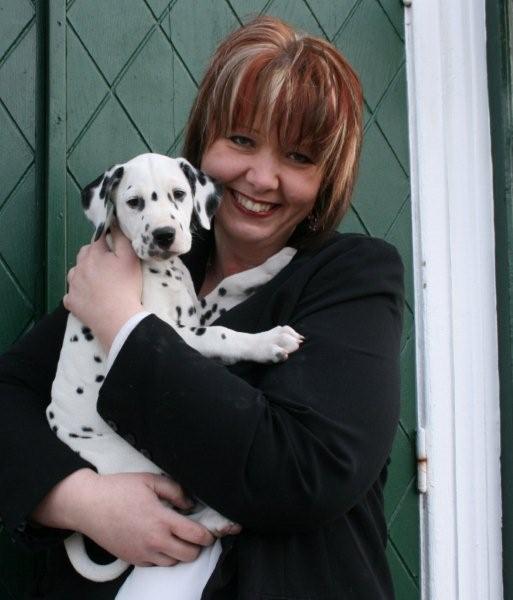 Wizard From Oz with Jette.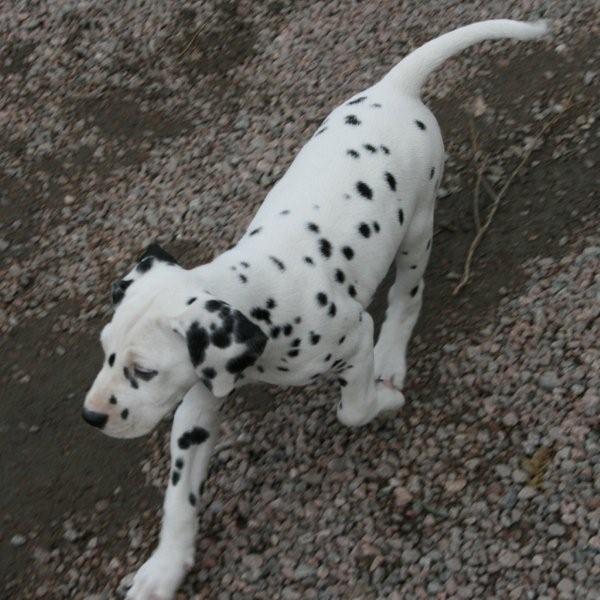 And that guy can move!!!!
Wery Important on his way home with Jonas and Frida.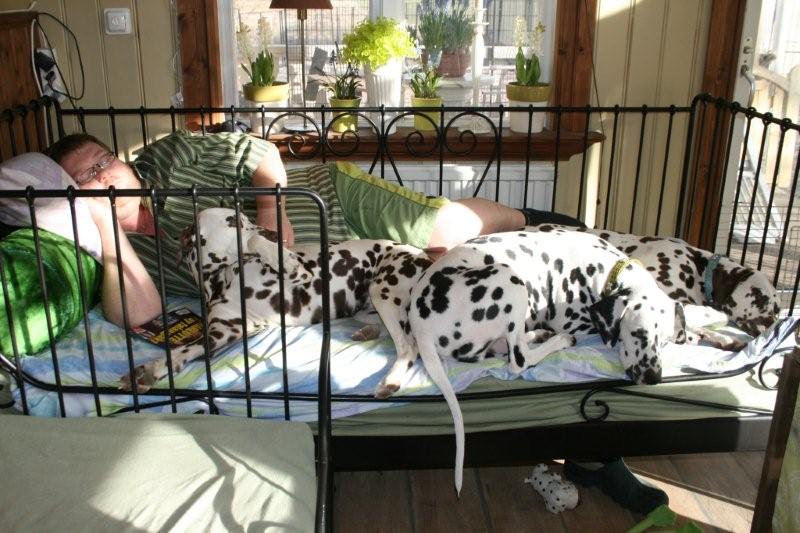 Resting for a little while...not much space left in the bed.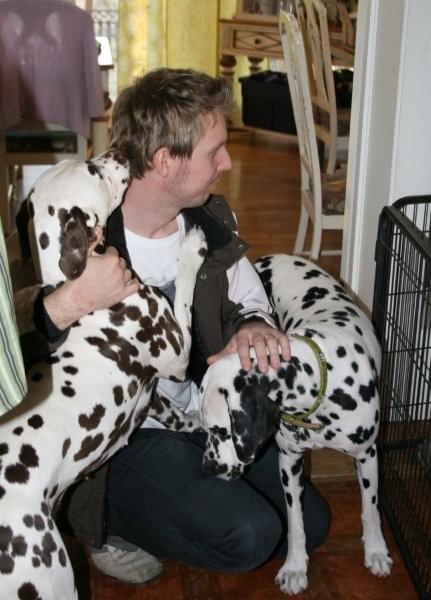 Jens and Hanna came in the evening and our dogs were happy again!!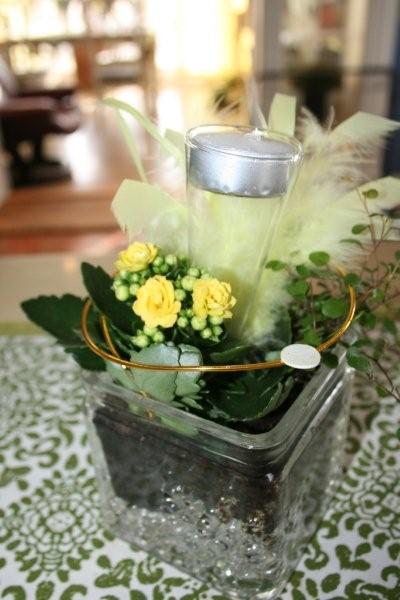 Saturday 4 April 2009
Hot summer day!!!! Puppies out for the first time.
I was cleaning inside of course.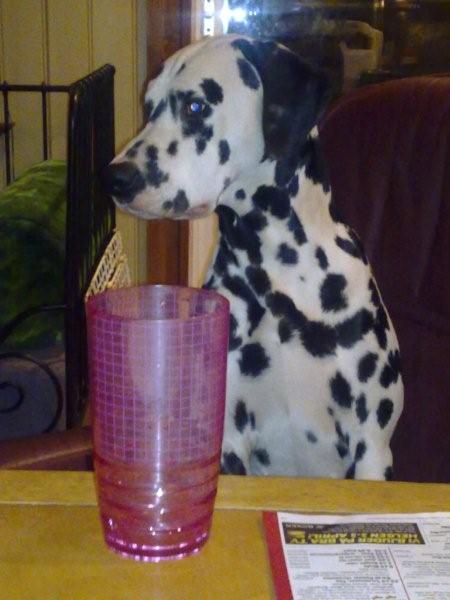 Anita, Harry and William was here and after that we all go together to the food market to shop a lot for the coming week.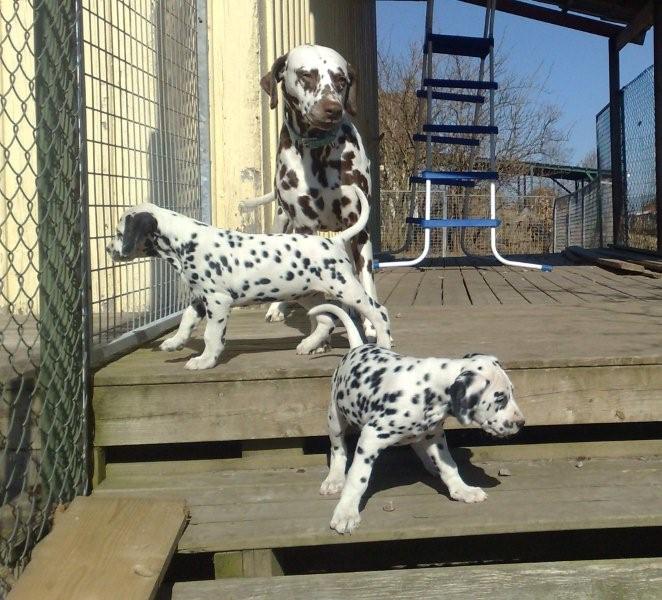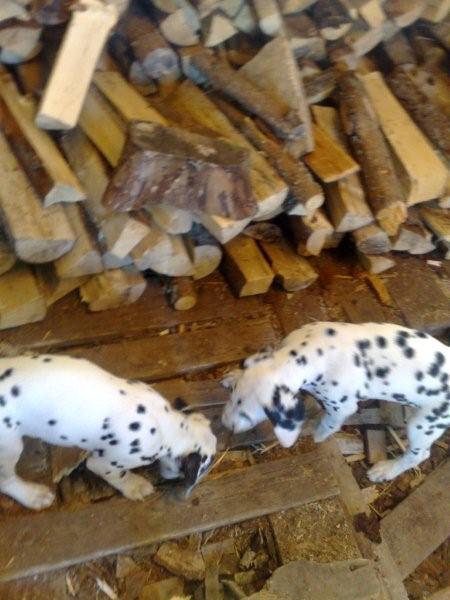 The puppies was sooooo curious of everything! Aunt Jill like to be with the puppies.
Roy's extra examination today showed exactly the same as yesterday. At Tuesday he will have all papers and can return home. I will call all involved doctors that he have visit last time and ask them to be ready.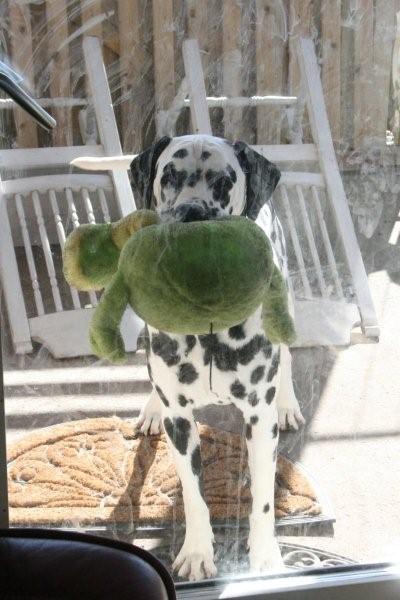 Friday 3 April 2009
Tired!!!!
I was going to the vet with four puppies and Muzica for an extra check.
They are soo heavy now and I have so much pain in my feet and arms to carry them around by myself, thank god I met a friend there that helped me. Thank You xxxxxxxx (Miltons mother - sorry - totally blocked brain).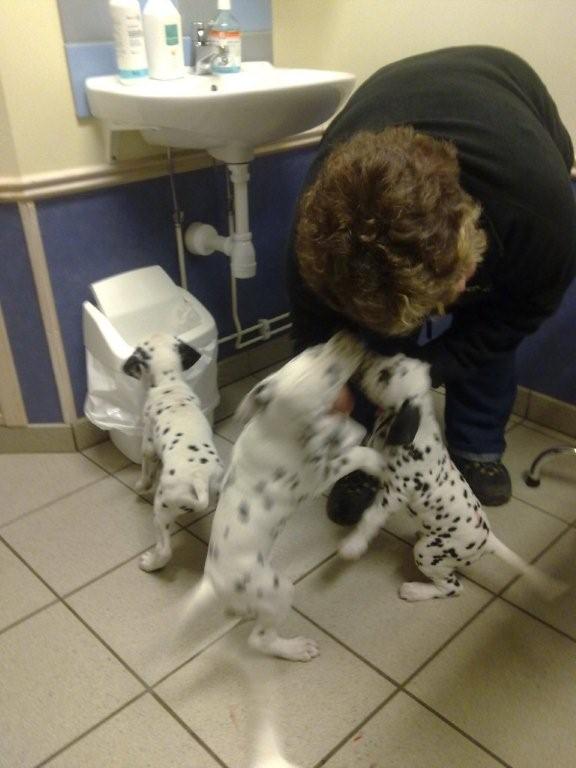 Hurry back home with sleeping and tired puppies and carry them inside and then I have to go to the doctor for my new injection....hopefully I will start to feel something better in my hands, body and feet..(Totally I will have 10 injections this first time).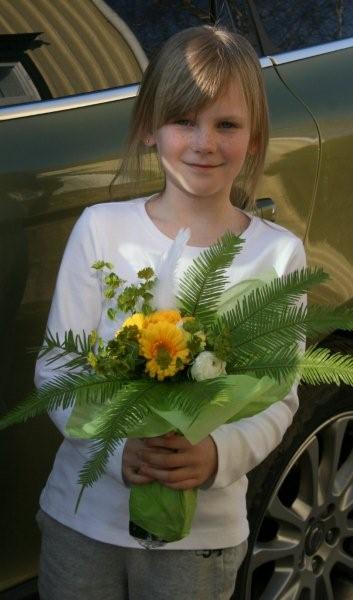 In the afternoon Jennie and Ellie came from their skiing trip to take Snurra home to Kullavik...
She was sooooooooooo happy to go with them, and first of all they went to a pet shop to buy a soft and cosy bed for her ..and Ellie!!

Eddie is 6 Months Old Today!
7.100 g already!!!!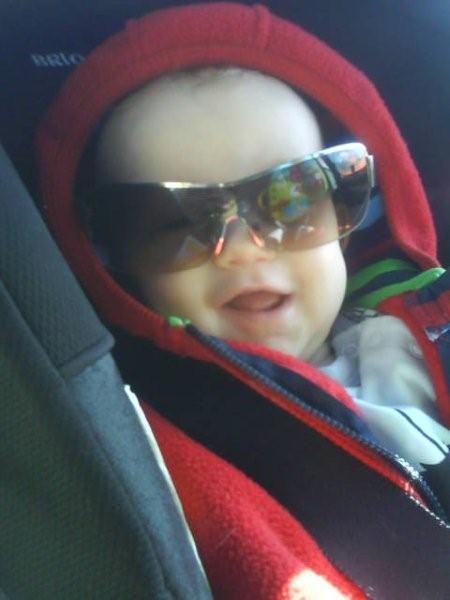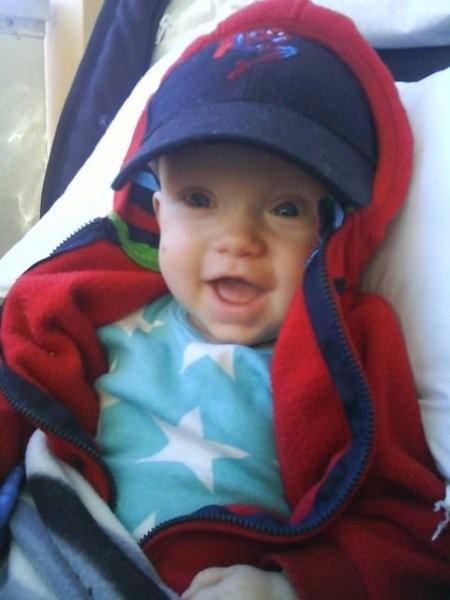 Sooooo happy most of the time, everything is funny just now *S*! On the right photo he is more similar to Jimmie than Jimmie is to him self!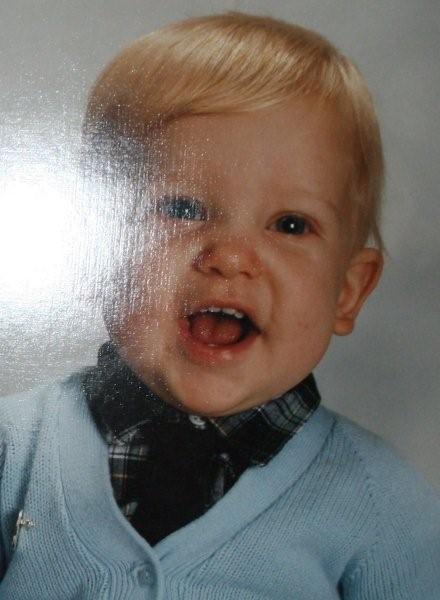 Today Roy have called me when he was at the clinic in Bangkok and said that the doctor immediately have found a TUMOUR in his back....that was growing......now we understand why no tablets have helped him. Thank god that he could manage fight enough to go there so he haven't had to wait for 6 months here......for the special x ray. But I could not believe that it is Sweden...You have to be VERY strong to keep alive until you get help here......
Last two weeks he couldn't almost walk on one of his legs and suddenly that leg folds underneath him under. He have lost almost 10 kg last months.....why haven't the doctors react enough, do they really think that he love to go in and out to the hospital with ambulance and sit at the ER every night just for fun?????? And one leg is in pain and cold like ice.....and he have a place with very high pulse at his back where the tumour is and now we know it is because the blood couldn't pass as normal.
Poor.....now we have to start to get him back home again for a very quick operation before he will be lame in his leg.....and he will bring the x-ray photos for the doctors here.
I called Jimmie, Jennie and Jonnie and we all were very upset of course. We just can cross our fingers that he get help very fast.....we want him home to be operated here in Sweden....even if they will and can do it in the clinic where he is, but if the rehab take a long time it is necessary that he is here...it is very expensive to do those operations there, and in some way we think it is best he come home. Just have to find a flight back home as soon as he have got all his papers.
They will make another examination at him tomorrow with contrast so they probably can say more.
Thursday 2 April 2009
Today we are going to the hospitals dietist for Rune and they have asked me to be there too. We were home at 7 o'clock..tired, but Jenny was already here and Rebecca was soon coming.
We eat talk and laugh a lot, as always when Rebecca are here *S*! We were still laughing over her 12 pair socks and 20 chewing bones for her dogs that she forget in Gothenburg at the dog show in January.....my daughter Jennie put them in a bag and she said that they probably come in our car..but I said that Jennie took them to her home so Rebecca should go there and take them home the day after...but no one could find them! We still talk about who in Gothenburg that can walk around in her socks...*S*!! It is always like that with Becca.....zero control!
Roy is in Thailand now with his pain and have ordered a car to the private specialist clinic there tomorrow to get help....they will do the magnetic x ray on him there that he should have to wait for here at home for about 6 months!!!!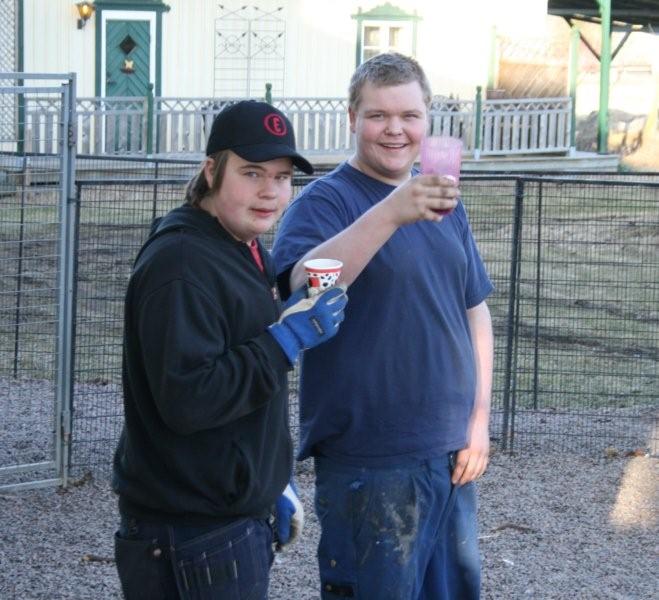 Jonnie and Markus were so clever today and helped Rune with our fire wood...there is still so cold during the night that we need to fire, and rune have pain in one of his knee and can't move that much. He made Jonnies favourite food to them while they were working.
Good boys!!!
Jonnies favourite is Wild Music
Wednesday 1 April 2009
Back for my second injection today....and today I was more free from my bad pills so today it hurts *S*!
Rune to a meeting after his work, until late evening and I had the seamstress and a bride to be and her bridesmaid to try and change their dresses.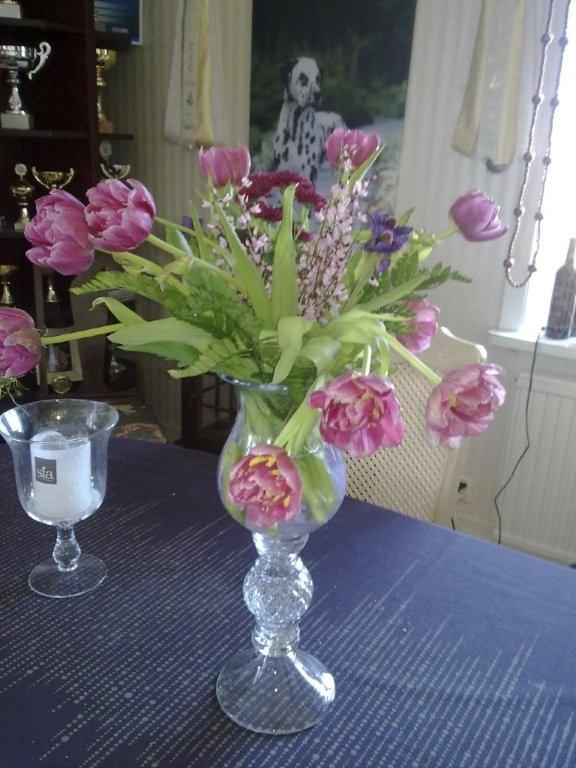 Lovely flowers from Crissie to me (picture is some days after I got them)
Hanna came here and help me to make my shelf's better organized in the store, and it took some hours, that was a necessary and big work that I never have time for.