Sunday 31 January 2010
Sunny Sunday but we got snow again in the afternoon.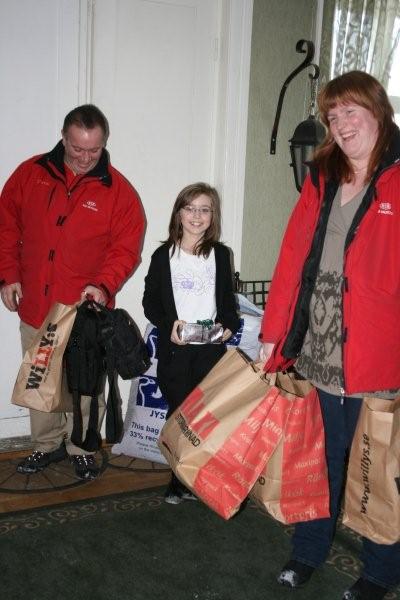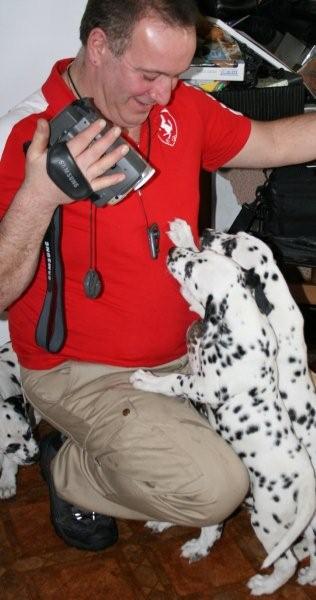 Thanks to our visitors today for newspapers, I love You even more when You bring it here for our puppies.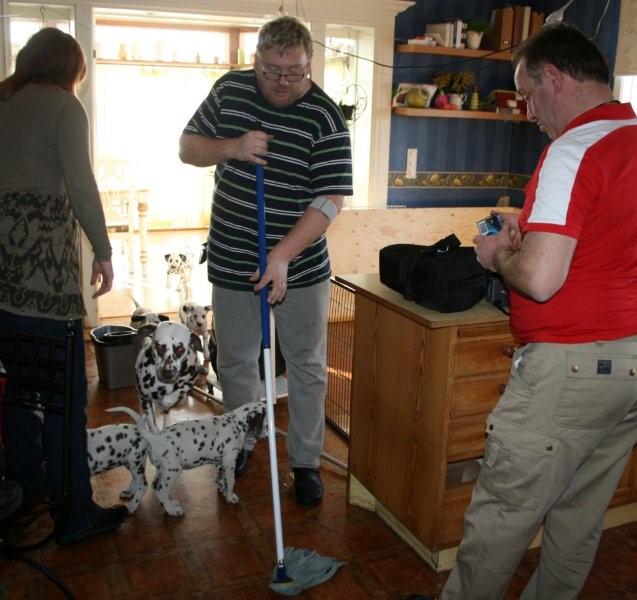 We have to clean all the time.....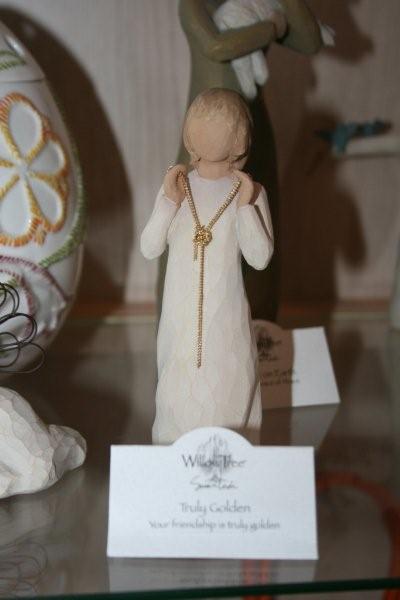 I got a lovely new "ANGEL" from Maria and David today, it was so beautiful and "she" loved to be put in my collection with other lovely gifts that I have got from dear friends....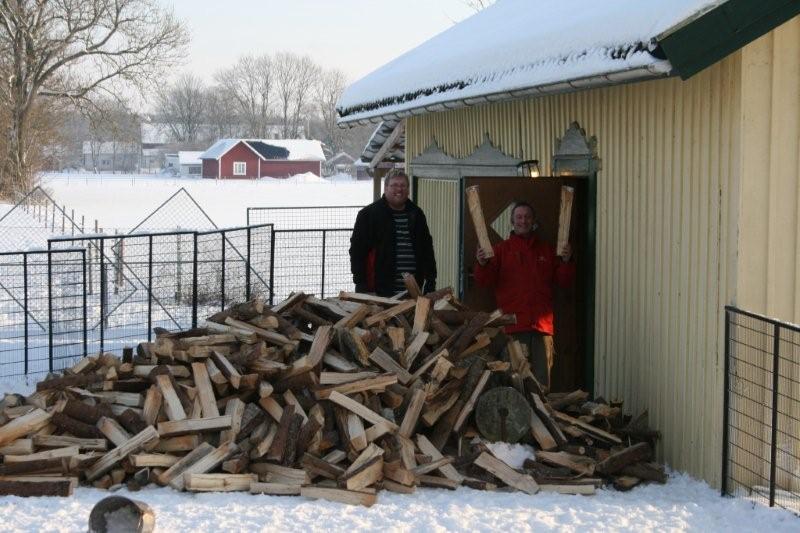 Rune was so happy to get help from David to bring the wood inside today, thank You a lot.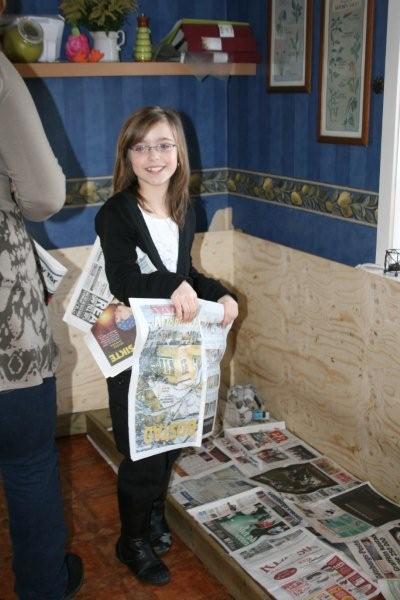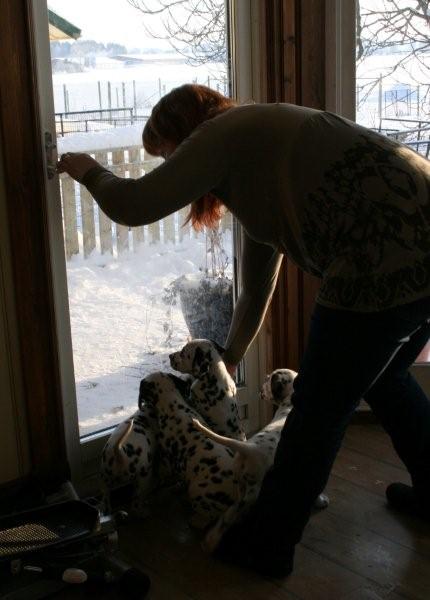 Felica was the best kennelgirl today...puppies wanted to go out.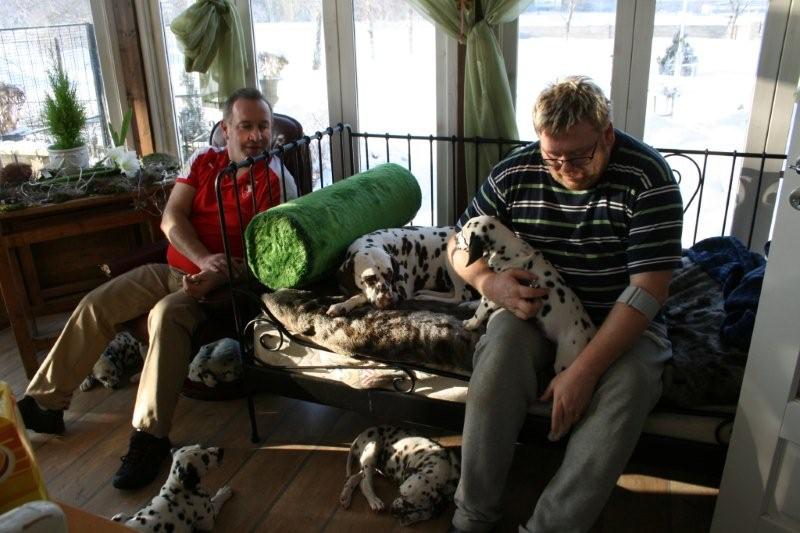 Rune cut all nails of the puppies again.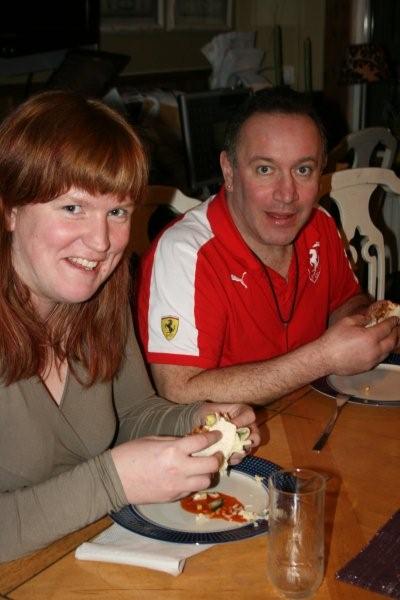 Then we all eat taco and look for the puppies again. Xcellent Lover would like to stay on the table!
Jilloc's Vic Junior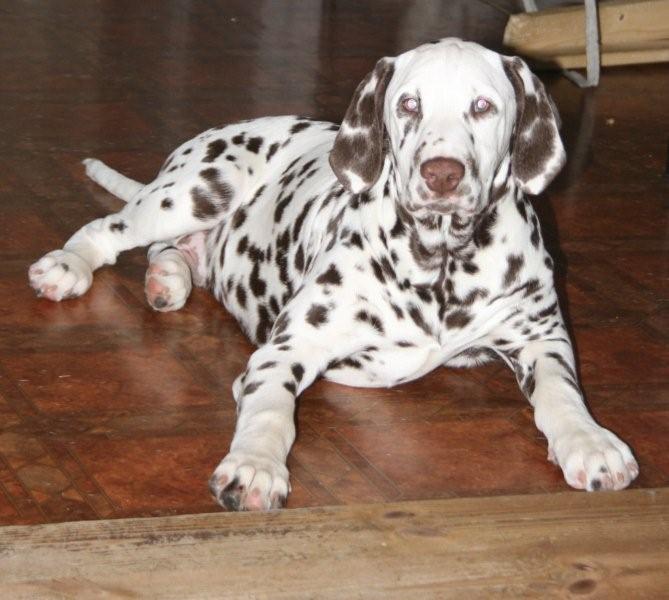 Junior
I am so fond of Junior and I have hoped that Maria would own him together with me, so he could have stayed here in Sweden, but Maria was totally sold on Xcellent Lover from the small litter, and took him with her back home to Västerås.
Junior and VIP are already entered to the WW show in Denmark this summer.....Hope they have grown into their big ears and lot of skin until then *S*!!!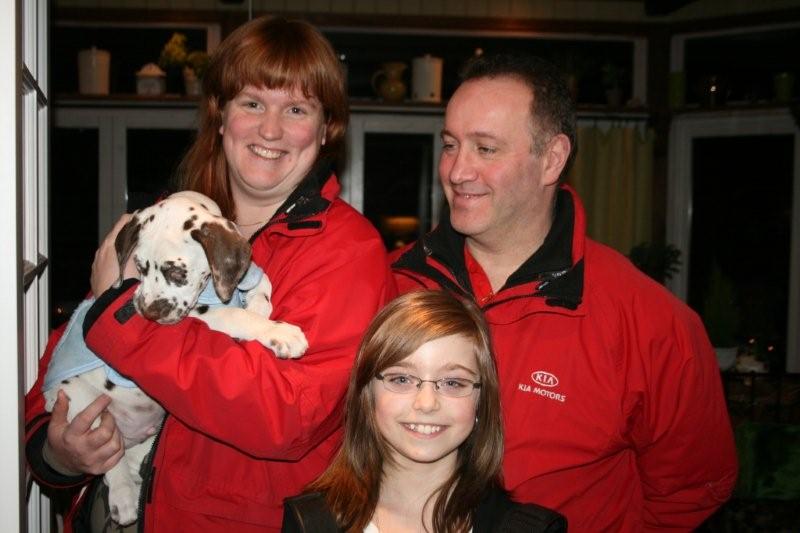 Goodbye for today and drive carefully home.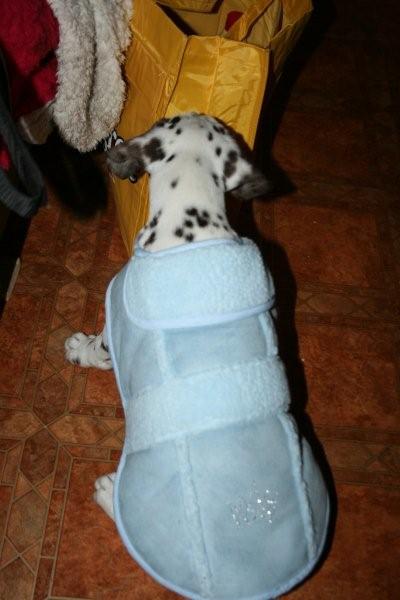 The little prince on his way home....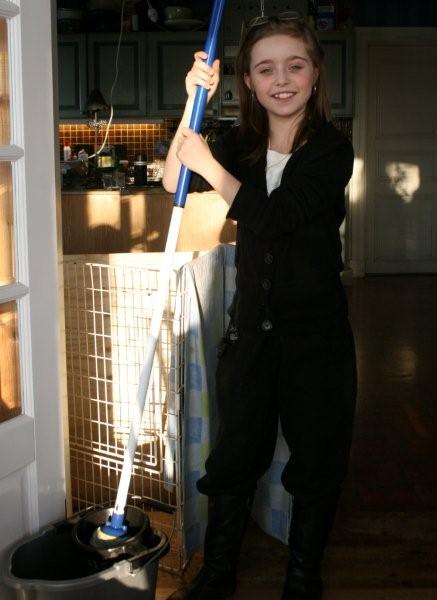 In some years we might need Felicia as a kennelgirl here, she was so observant and took care of all cleaning from the puppies *S*!
Saturday 30 January 2010
Alicia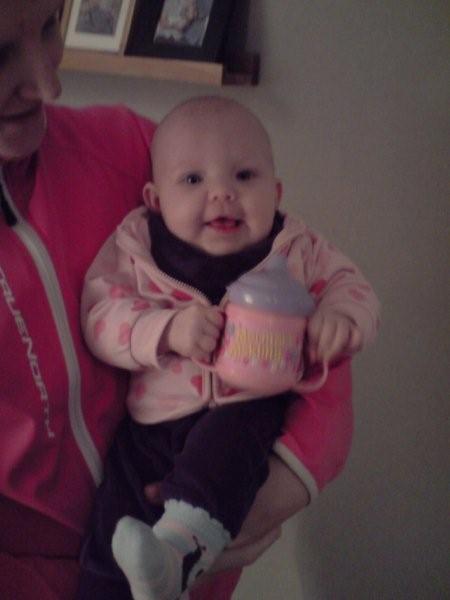 Alicia is already 4 months old and I bought her a new babycup it was named "Grandma's Darling" it was so perfect for this little sunshine. I am not her grandmother but I am her extra grandma as I am Hannas extra mom....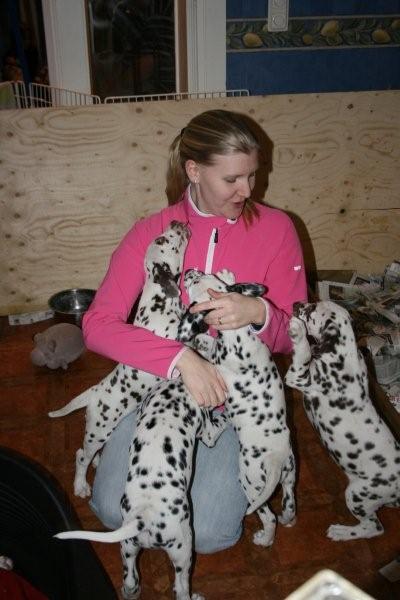 Hanna was here to say hello to her grandchildren before they start to leave tomorrow, as they are 8 weeks then.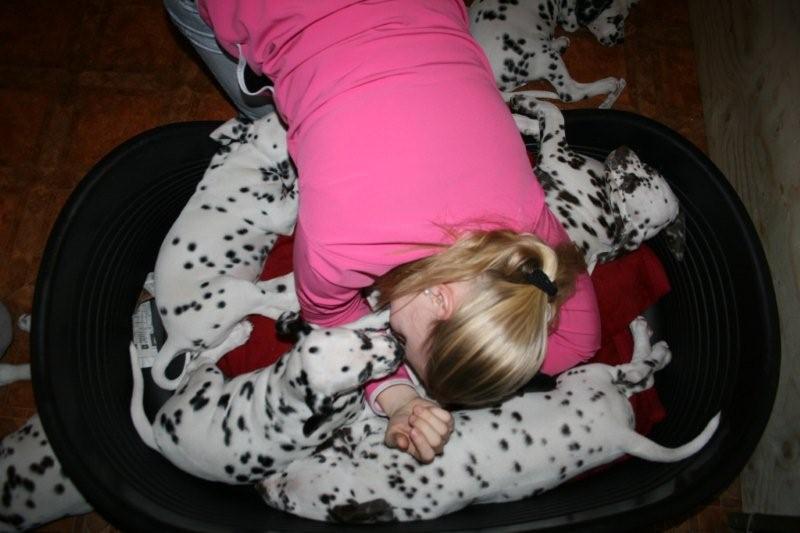 Hanna was lying in the puppy bed and puppies were so pleased.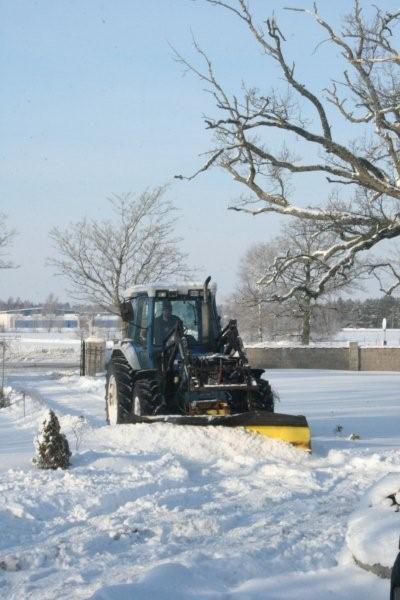 Thank You Roy, that from other side of the world took a phone and called for someone that was here and took away the snow , so we can get our cars out, and that visitors can come in.........I have asked Jonnie for over a week now for help but he is to busy to take the machine and to do this.........!!!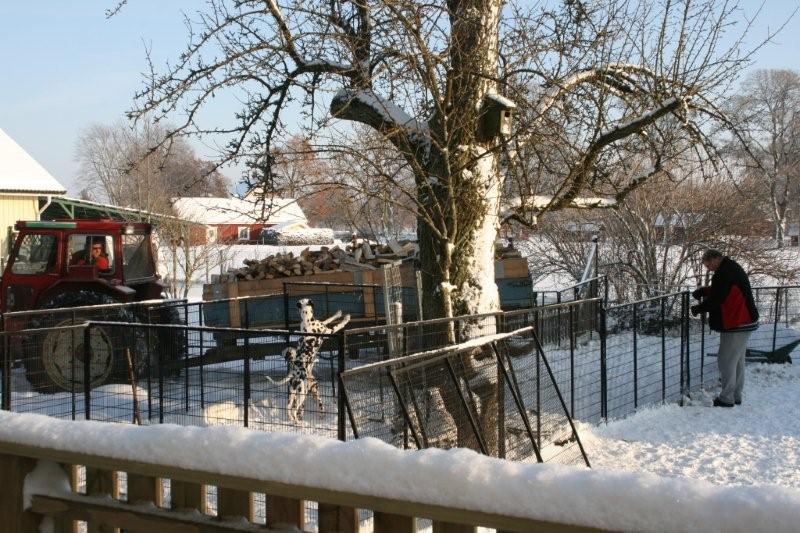 We get more wood today but it was too cold to put it inside...hopefully it will be a bit warmer tomorrow. Minus 23 degrees Celsius today again!!!!
Springflowers inside. Puffie love to sleep close to us in the night.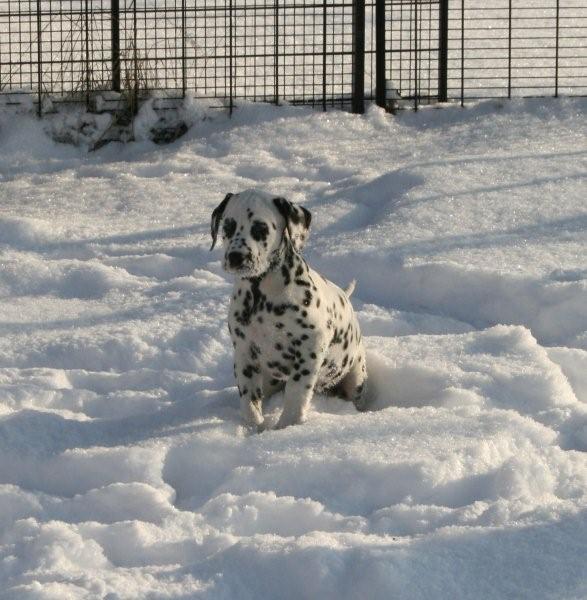 Limit was out just for two seconds to pee...good girl!
Friday 29 January 2010
Jonnie came to help me get my car out from all the snow, but he were to lacy and he prefer to drive me into Götene instead.
I have tried by myself to take the car out but I got stocked in the front of the house so Rune can't come in with his car instead when he came from work.
I have forget to tell that he is on a diet now and he is so successful. He eat with GI and eat only meat, cheese, egg and VERY little vegetables.........I have problems with this diet as I HAVE to have lot of that every day.....and fruit too...but as I see that he is loosing so much I might will give it a try next week.......

Eddie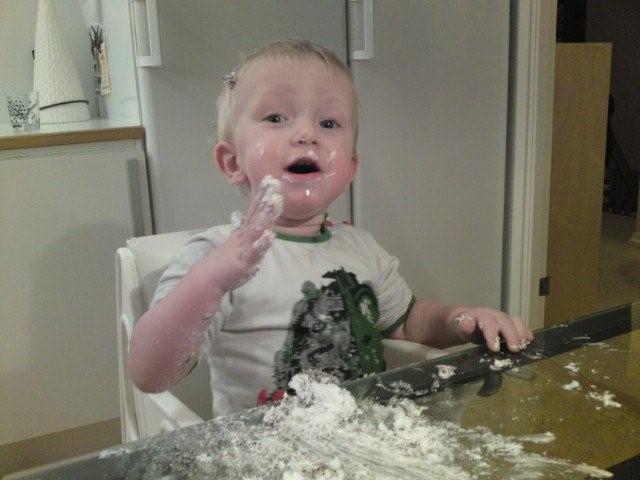 Eddie got his first cruller?? (Cocos munk) but instead of eating it he played with it and used it as hair mousse *S*......now he was sure to get a bath!
Sweet grandchild!!!

We looked at "Let's Dance" in the evening and fell asleep at the cauch......as always!
Thursday 28 January 2010
LOT of snow during yesterday and the whole night.....Jenny should come early and Rune have free all day (shit) as we have time in Västerås 12.00 and there is 250 km to go one way....First of all Jenny was stuck in the snow between our gates......they have to shuffle away the snow to get her car closer to our house to turn it around and then drive to a gas station some km from here so she can go home in the evening if there comes more snow.....You never know this year.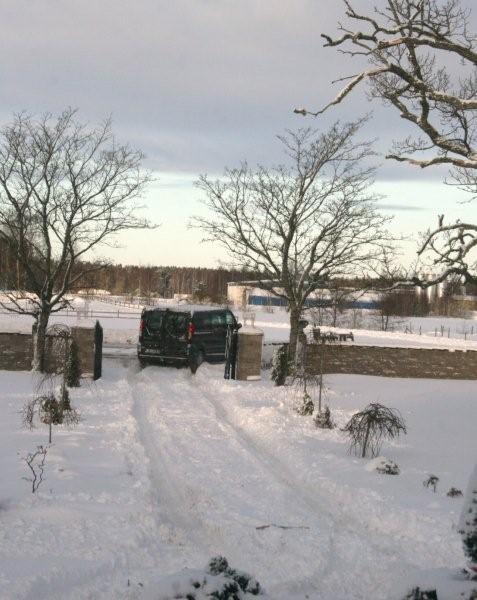 Then we put 4 puppies, Devlina and Princess in the warm car and they drive away..it was hard to get our car out during the snow too....I have to stay home with Perfect...don't want to leave here now.
After some hours it stopped snowing and there were a bit of sun.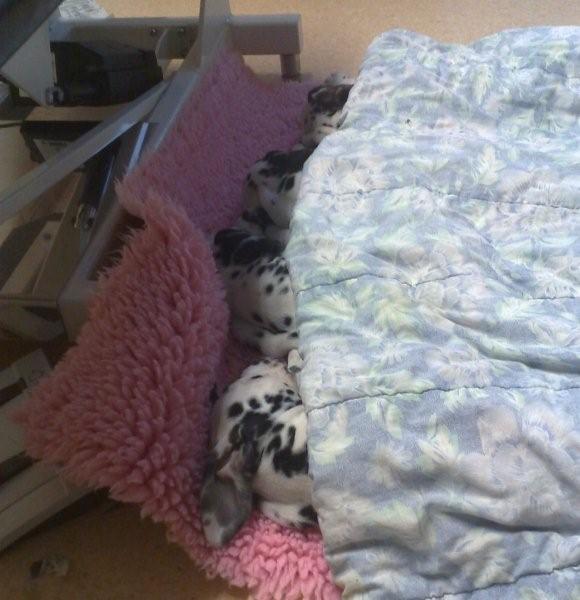 Ooooo my babies sleeping at the vet.....I hate this to put puppies asleep...it is terrible and not necessary I think!!!!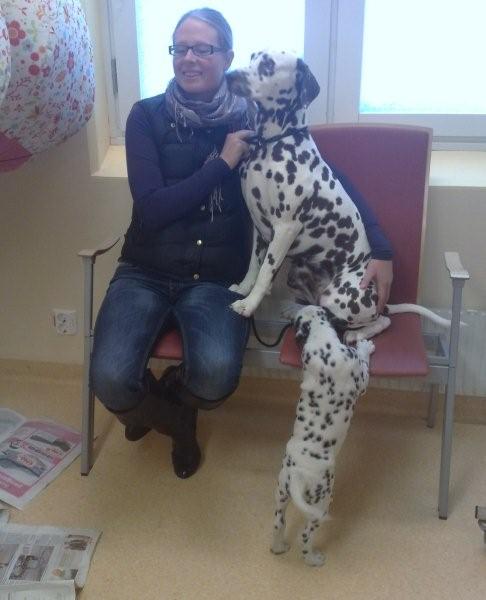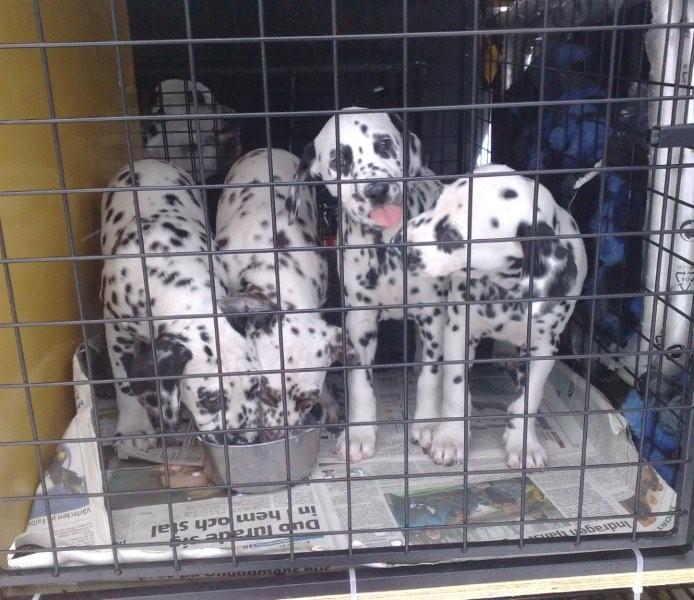 Devlina and puppies was happy to go back home again and with the good result that all five was BAER ++. And I was happy when Rune and Jenny were safe back home in the evening, in this bad weather.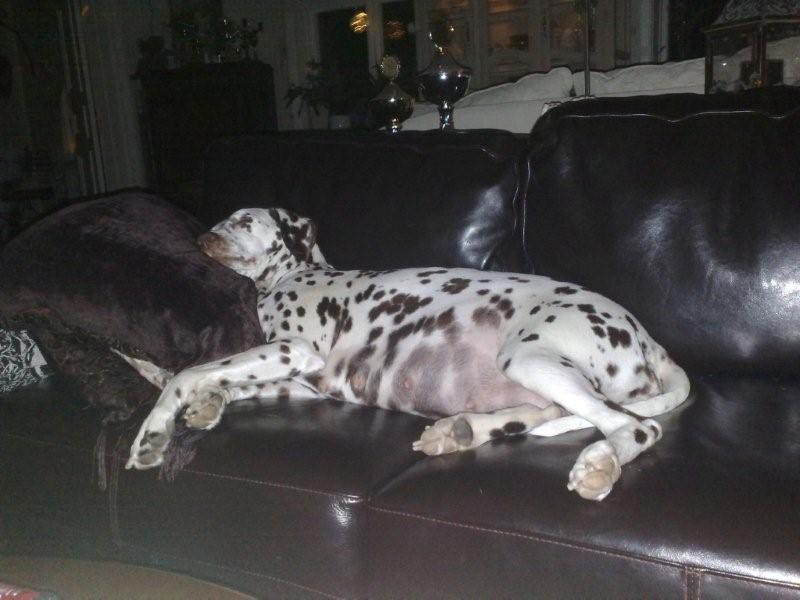 Perfect sleep a lot those days.
Wednesday 27 January 2010
More snow and storm so it was really cold inside. Our wood is already empty and the heat pumps is not enough especially as the expensive one is shit!!!!!!
I was inside all day long doing the normal things here...feeding and cleaning. Puppies start to be very big and only one is going next week, if she is BAER ++, we will know that at Thursday, when we will test some of the puppies at Strömsholm Vet station.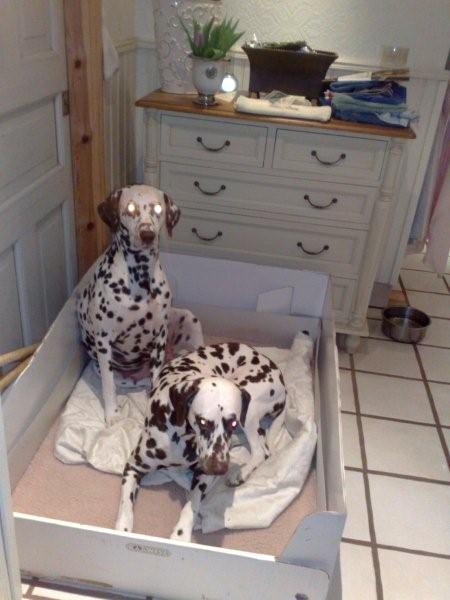 Starting to change in our dressingroom so we could sleep there with Perfect when she get her puppies as we cant move the 7 week old puppies from the kitchen yet.
Eddie love to be out playing with all toys, and to drive in the toycar in the store.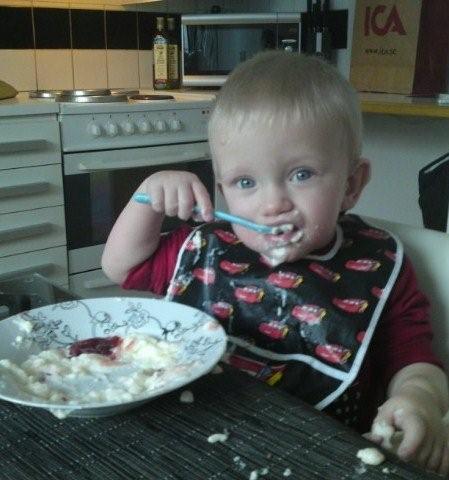 He even love to eat by him self.
And he love to take a shower that is probably why he eat with all his body and face so he will be sure to get a bath after dinner *S*!
Tuesday 26 January 2010
Last week I was waiting all day long for a doctor that have told me that he should calling me at Friday. I was waiting all day long by the phone, but of course he did not call at all. I have been waiting for an appointment with him for 10 months now and finally he have time to give me a phonecall grrrxzzgrrr, but NOT.....so I have been calling the hospital for two days now and finally I came though to a nurse. She did not understand why he haven't call me and finally she gave me a new time for call next week, do I believe that he will call...I have to what else can I do.
Jenny and Princess came here in the day and we were a short visit to the vet in Mariestad.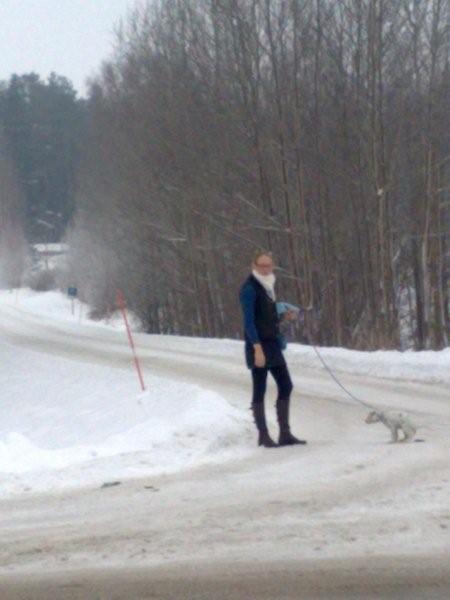 We had to stop because one of the puppies said that she want to go to the toilet...good girl. At home they at least try to reach the toilet, but sometimes they did not reach it in time.........*S*!!
In the afternoon we were out in my store and I had costumers from 17.00-20.00. Then we went in the house to look at tv together with Rune and to eat. He had been trimming a dog but he have tennis elbow on both arms and it was almost impossible for him. (And he have never ever played tennis *S*!!!)
Monday 25 January 2010
HARRY
SUCH Jilloc's Perfect Reflection is looking for a new loving home on the country side, please contact me by mail.
Harry is a kind and happy dog born in 2005. BAER ++ All theeths and B Hips.
.
His mother is Multi Ch Dalstable Attention Seeker and his father is Ch Toot´s Ring O´Fire.
Photos by A Whitmars
It is not that easy to get space enough for Perfect these days! Thirteen more days to go!!!! So exciting.....
Sunday 24 January 2010
We sleep a long time in the morning but were even more tired when we went up *S*.
When we were eating breakfast/lunch Eva and Arne came here and they have already been in their house they are going to move to for some hours *S*........but ok they probably get to sleep in time last night. We went to bed 4.30 in the morning...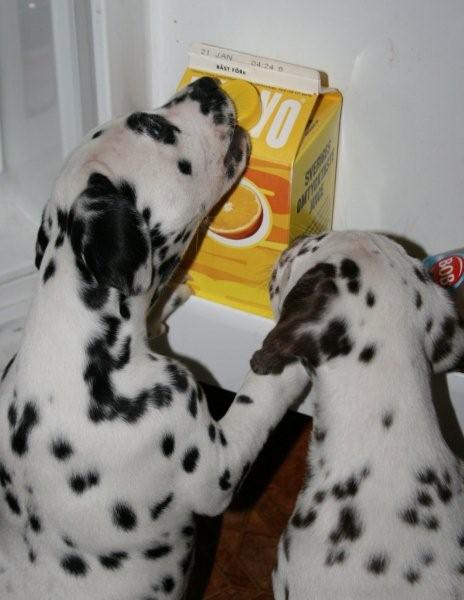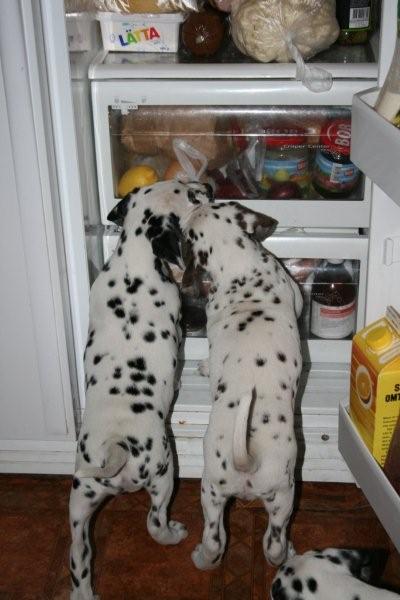 Little Amy try to drink juice *S*!
Here we come!!!! Out in the snow for the first time hurray!!!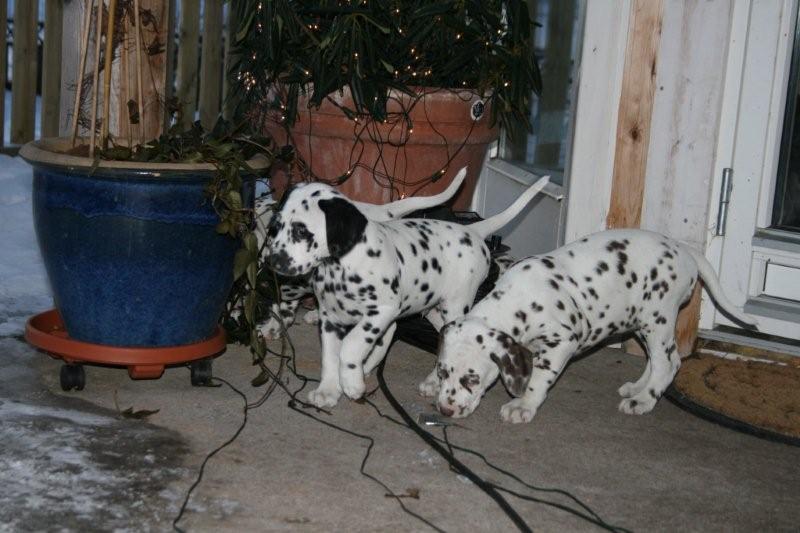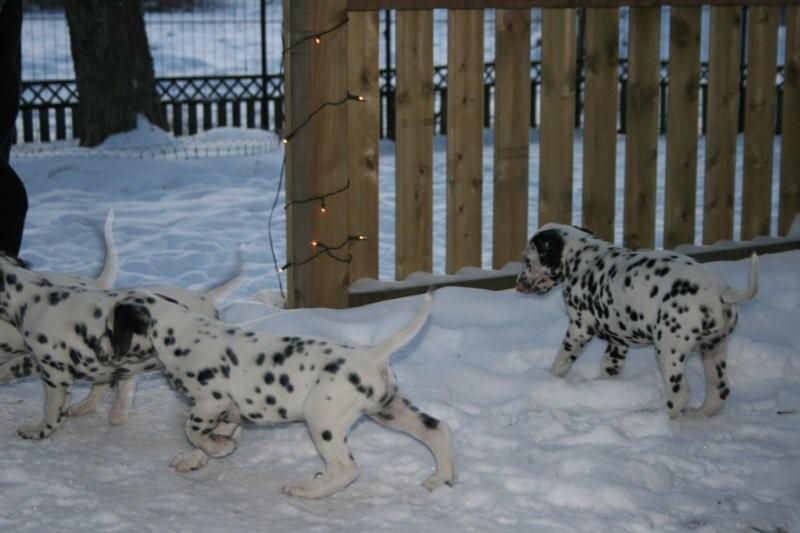 Mummy say it is warm outside today...only -6 degrees, brrrrrrrr we better run and play!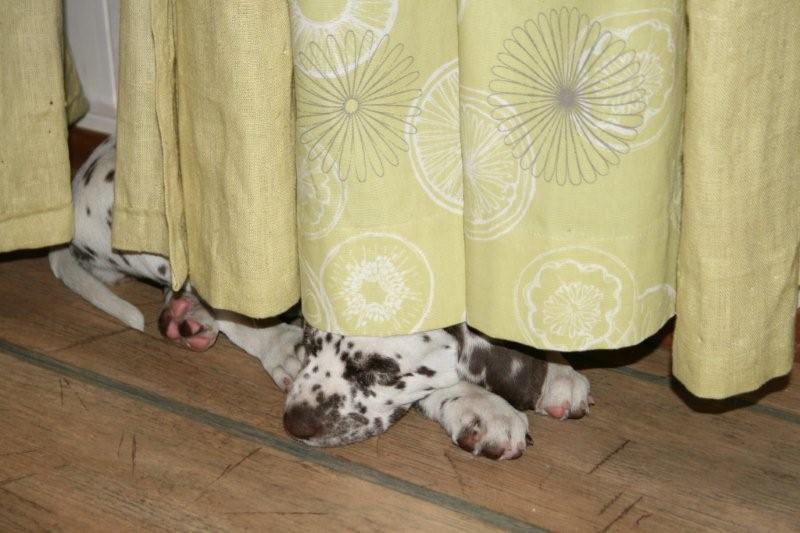 So good to be inside again and play "hide and seek" *S*!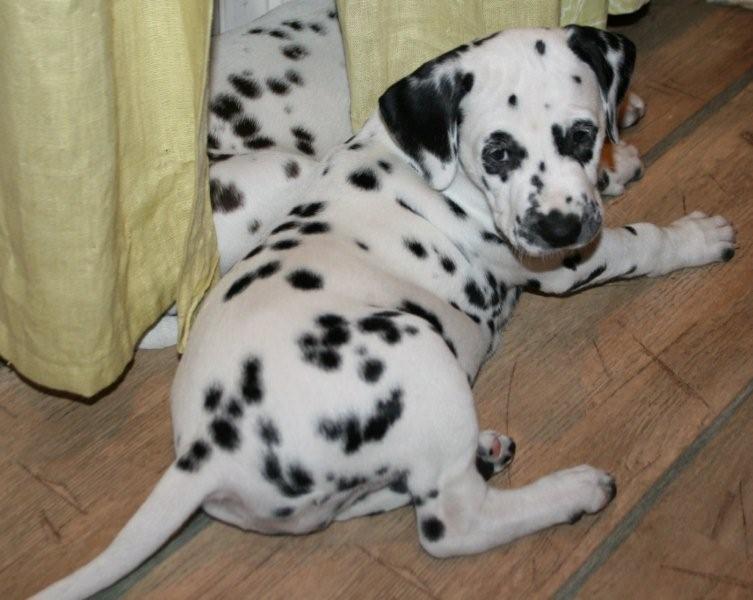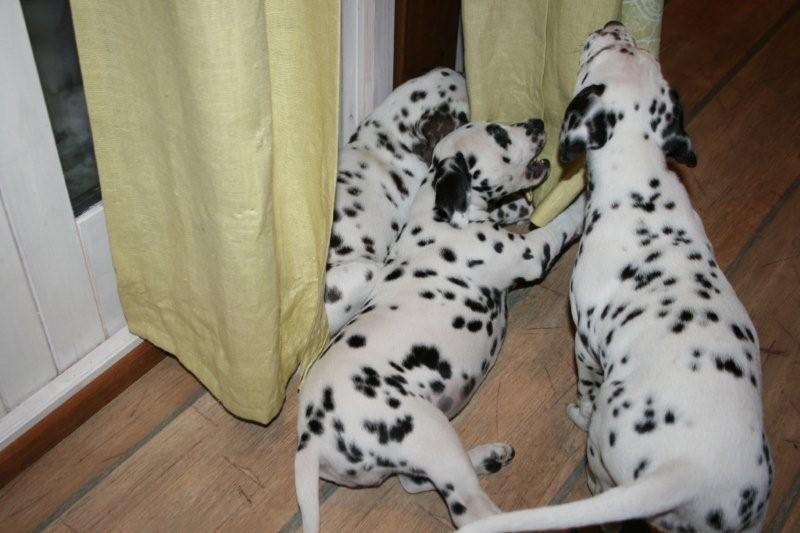 Ticket was there first and then came Amy and there is no place for one more behind the curtain......so go away!!!!!!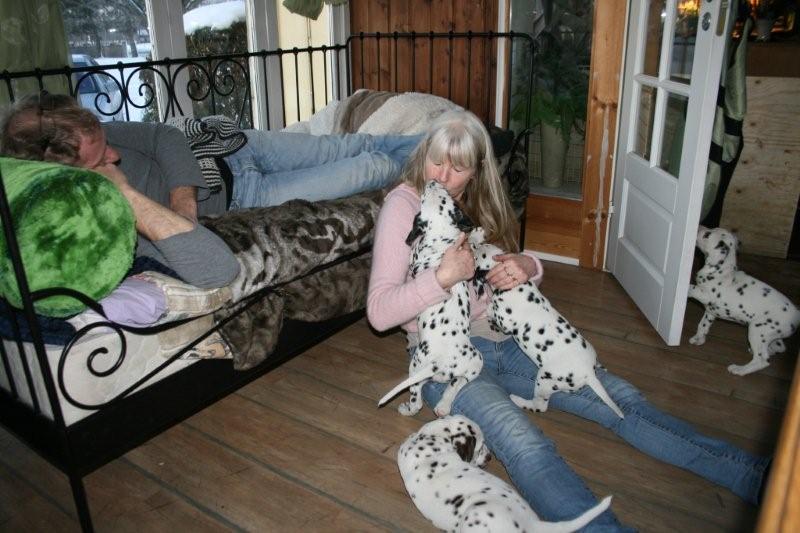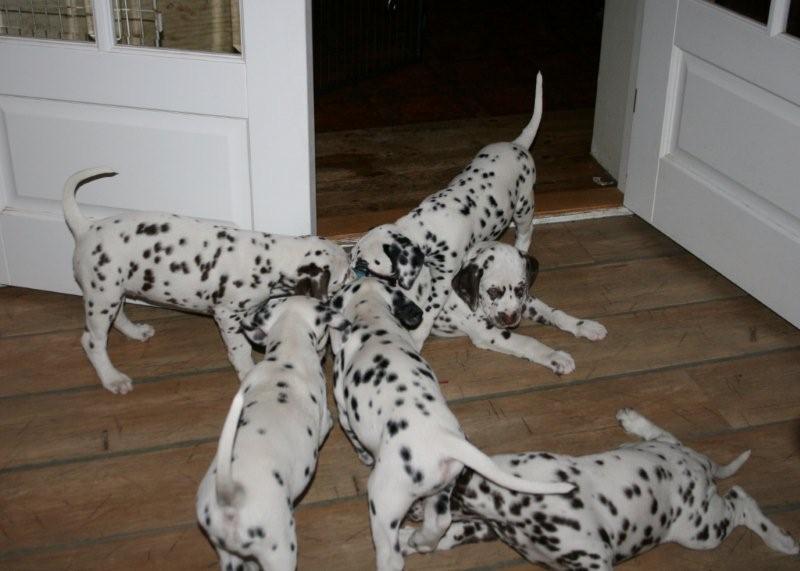 Someone want to play and someone want to sleep. Arne always want to sleep.......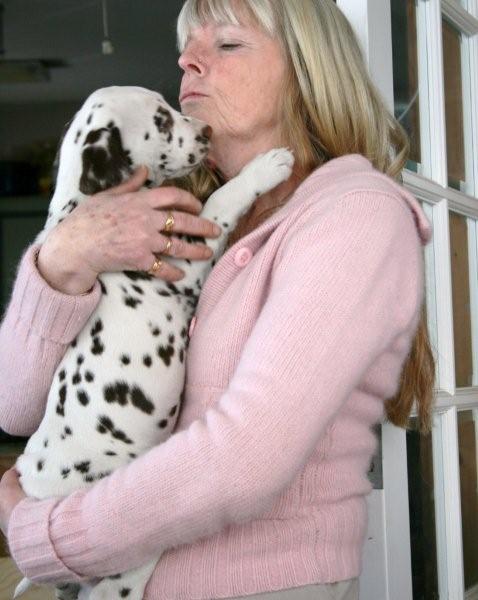 Bye, bye Xtra I´ll come back soon again......
Saturday 23 January 2010
Today Perfect is coming here to stay as there is 15 days left until she will have her puppies. In Sweden it is not allowed to move a pregnant bitch in a car except You are going to the vet...very strong rules for breeders, but of course it is because to protect the bitch for stress etc etc.
Puppies growing from day to day so You can almost see it....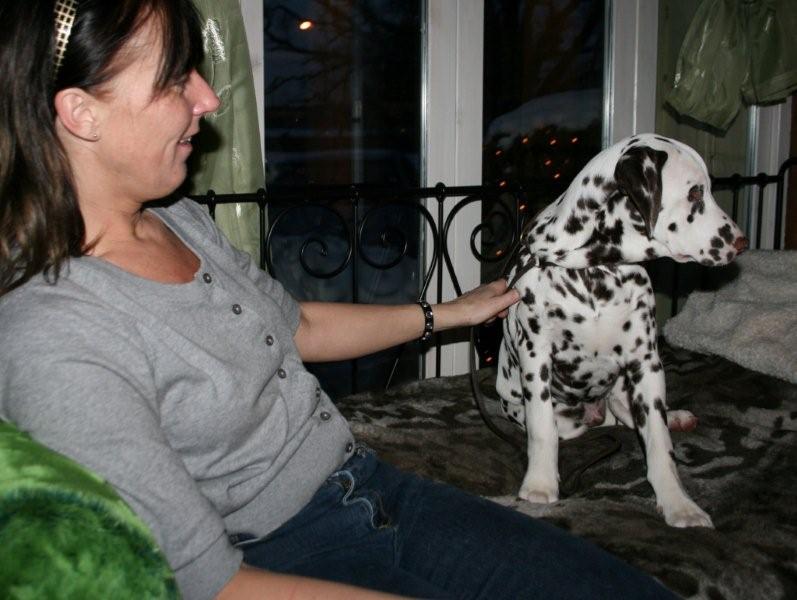 When Carola was here we were out taking new photos of Junior and Vip, and then Junior fell asleep on the cauch.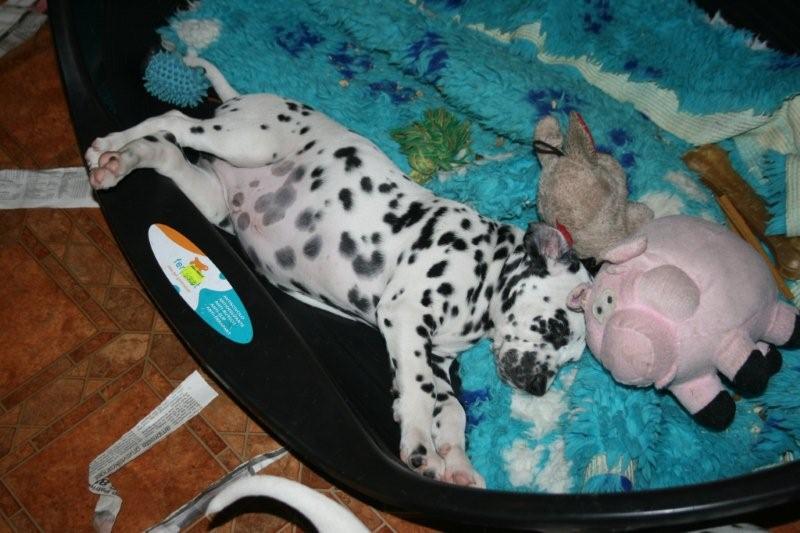 Amy sleeping alone in the bed. But of course "Hildegunn and Marie Louise" where there as always!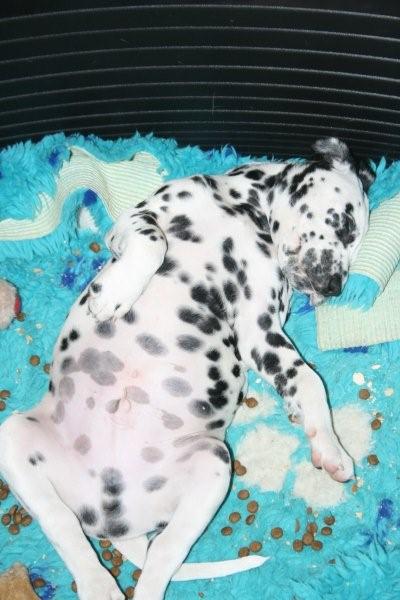 XLNT Marc is sleeping!!!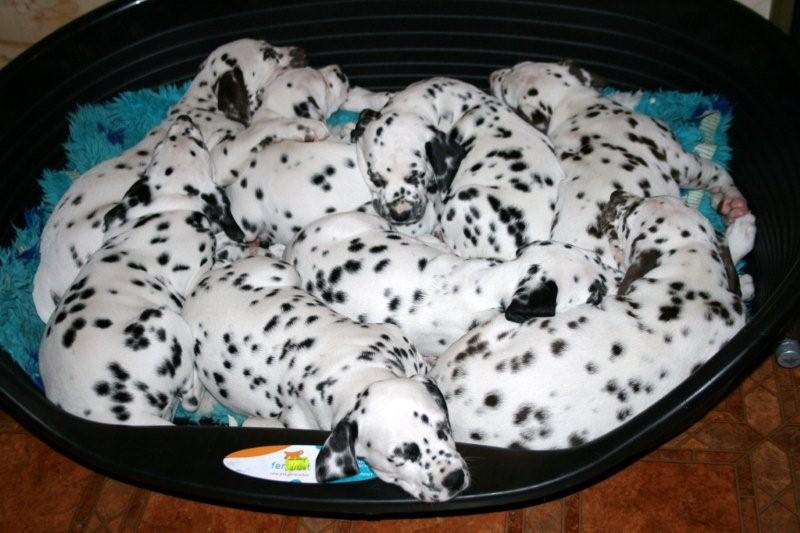 Minus 18 degrees Celcius again......

Today we are waiting for the result of Dollar (Jilloc's Walk On Top) and Alberto as they are on their first International Dogshow together ever. It will be in Zaragoza in Spain and we heard that the judge might be from Sweden.
At 12 o'clock there came an sms............
Excelente 1 Best Junior and.........BOB!!
This was really more than we expected, hurray Alberto........You and Dollar did it so well.
Jenny have sent lot of photos to help Alberto to see what the best position is to show Dollar in.......and You have learned a lot I think, fantastic!!! Good luck in the future and we all hope to meet You this year somewhere in Europe!!!



Later in the afternoon they were going for the group and as a bonus today the WIN BEST IN GROUP!!!!
Video, klick here. Thank you Irene for sending us this!
Congratulations, fantastico!
Good luck for the next show!
We all have wanted to be there with You in that minute, and especially Jenny ..... it is like a drug for her to look at the finals *S* especially a day like this, almost to god to be true.
Friday 22 January 2010
We bought two heatpumps in December one expensive one and one cheap from Jula.....and we are sooooo disappointed of the one that should be soooo much better as it is not working the way they promised. Even when it now have been around -5 degrees for a week we do not get it warm more than just in front of it, and it should warm up 180 kvm.......they have been here looking and it was better that day of course. We are really disappointed but they have to come here again.....
Xotic Choice and X Factor.
We had a calm evening in our opinion......but other people probably don't think we had *S*!!
Thursday 21 January 2010
Jonnie and I was at the garage to get one of his cars back home today and then a quick visit in some stores, then Rune call and say that we will have visitors already this evening...it was planned tomorrow or at Saturday, but the bloodtest of the bitch said that it was time NOW!
Visitors from Norway late in the evening.....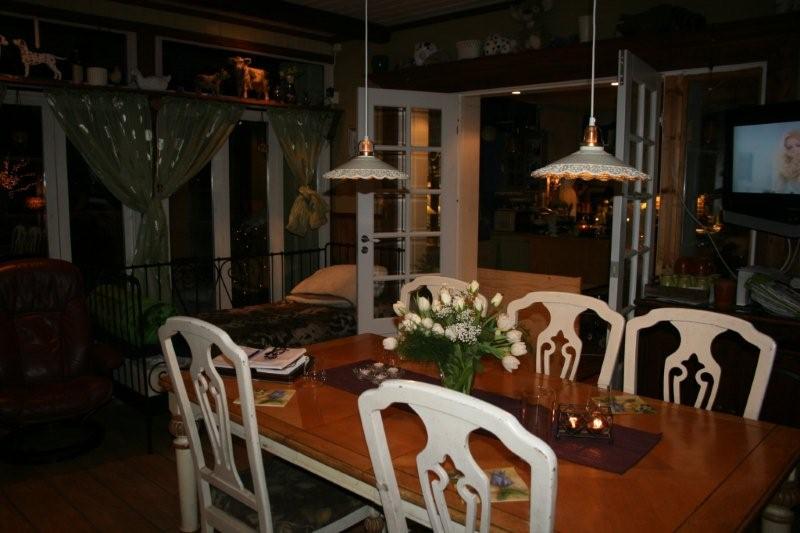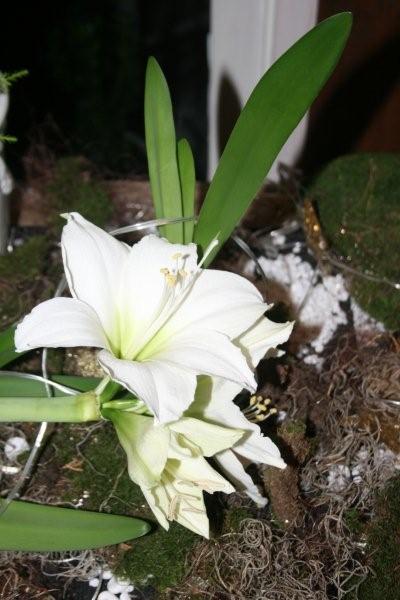 We talked, eat and mated for some hours. On the table white tulips I got from Hildegunn two days ago.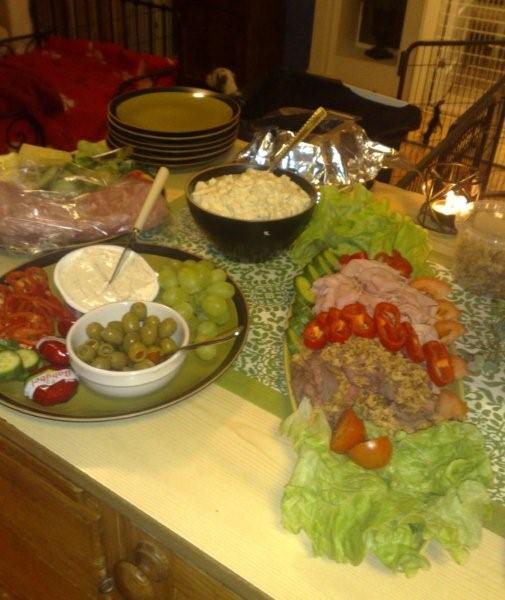 Especially Daddy was happy to get another girlfriend. There were two girls in season but he was just allowed to have a romance with one of them *S*!
They said goodbye in the night again and we heard that they were safe back in Oslo at 5 in the morning......the same as we always do *S*!!!!
Wednesday 20 January 2010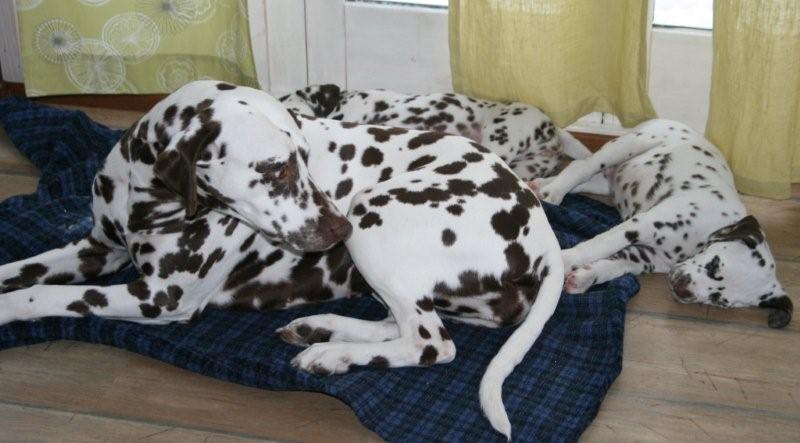 The old witch is not that fond of the small puppies (she is not mean, but she don't care), but one day she went down from her throne and fell down where some puppies were sleeping....suddenly Extra moved her legs and Jill gave her an angry look.....but she stayed there on the floor with them. She is probably pissed as she never get any puppies by her self.......but she is perfect to take care of smaller puppies as long as they cant reach her nipples *S*!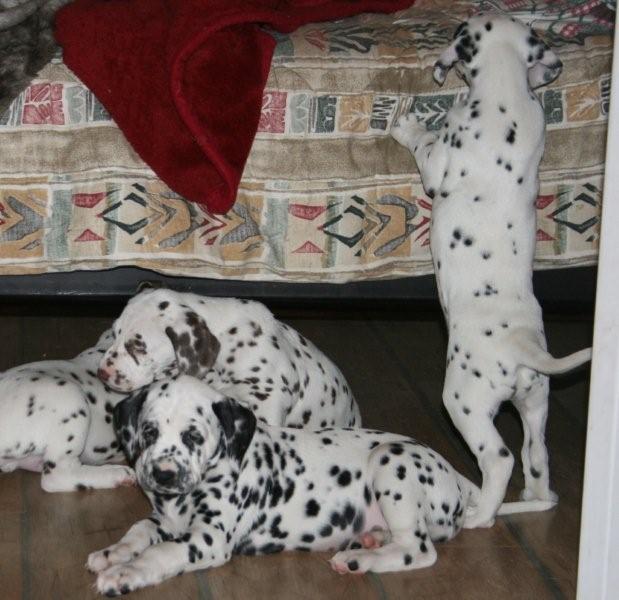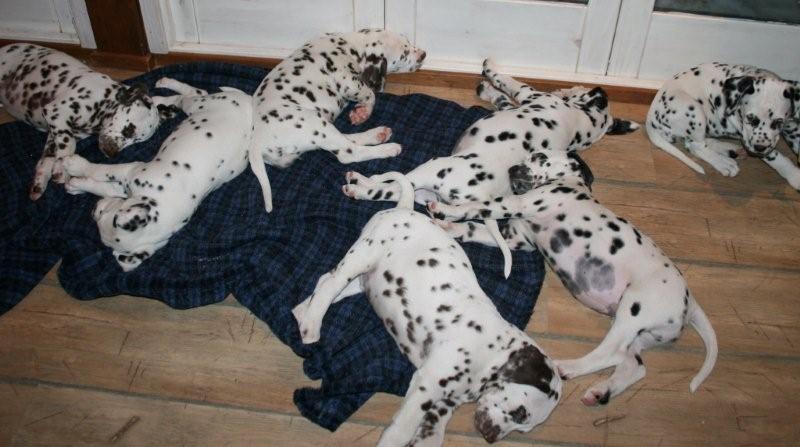 Puppies are active those days. But suddenly all of them are sleeping.
Puppies loves their pigs.......the small and dirty one we name Marie Louise (from the giver) and the big and so far clean one is named Hildegunn, wonder why *S*!!!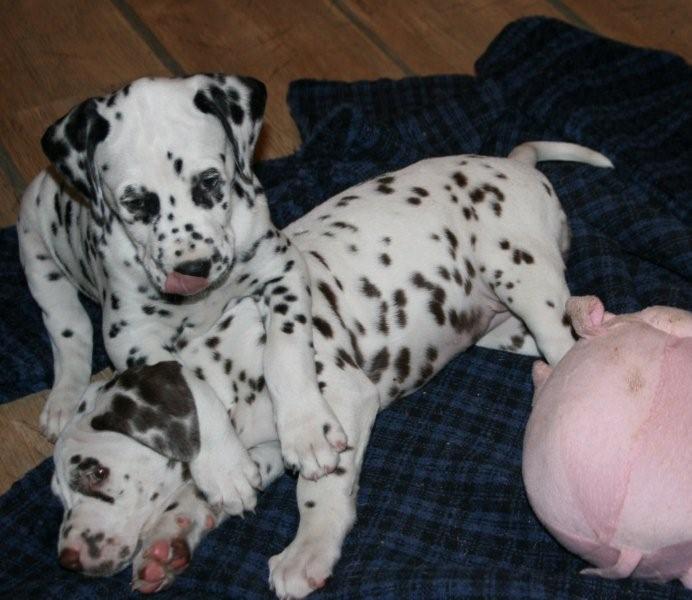 One puppy want to sleep and another want to play!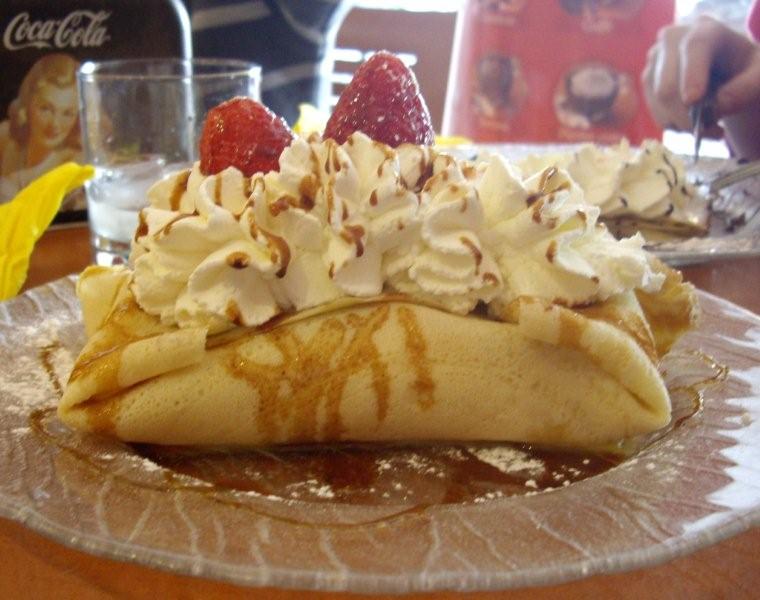 Thank You Sara that send me this delicious "pancake" that You eat in England some weeks ago...I think of it EVERY day now...Mmmmmmm and I love cream Mmmmmmmm, try to come to Your country soon to eat one like this *S*!!! Or two!!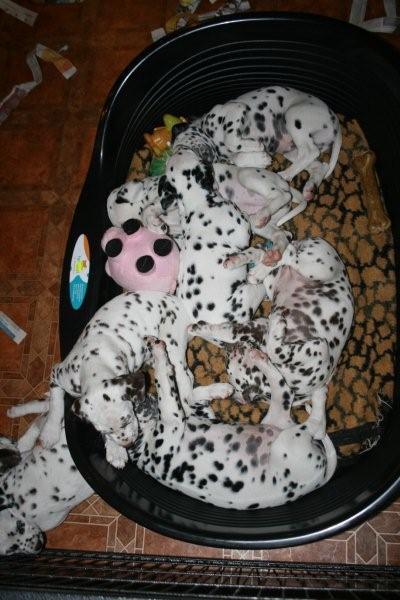 A new puppy bed today but the puppies did not like it at all the first hours, but then it was ok.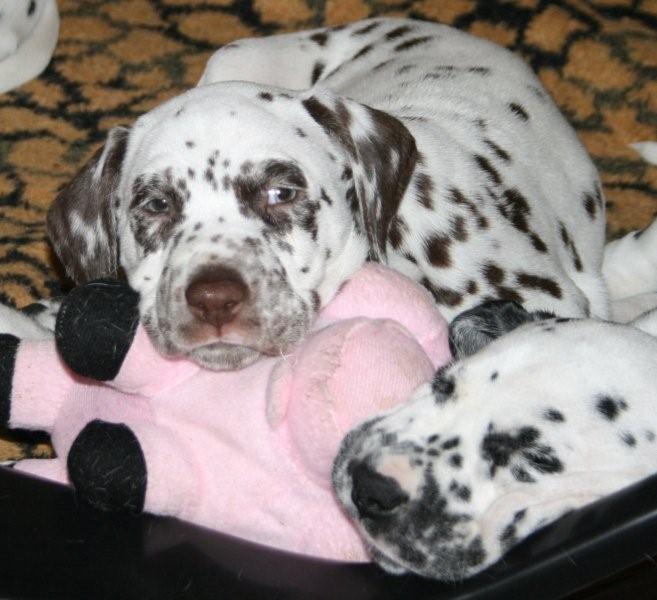 Ticket, "Hildegunn" and Limit.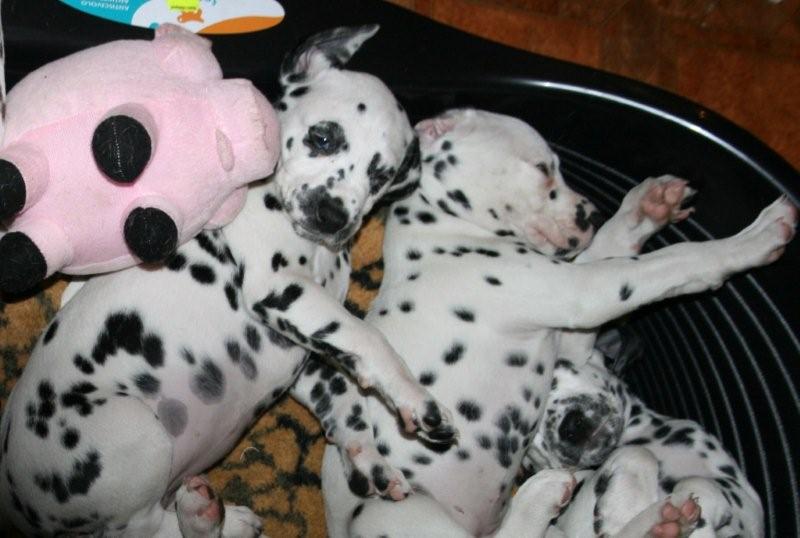 Here is "Hildegunn" telling "Amy....our nickname" on J Xtra Semisweet a fairytale...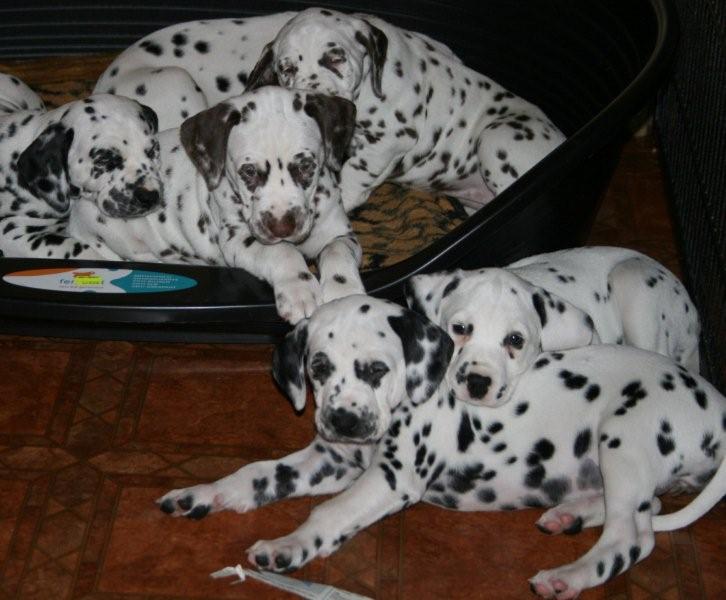 This is a fantastic time just now with the puppies......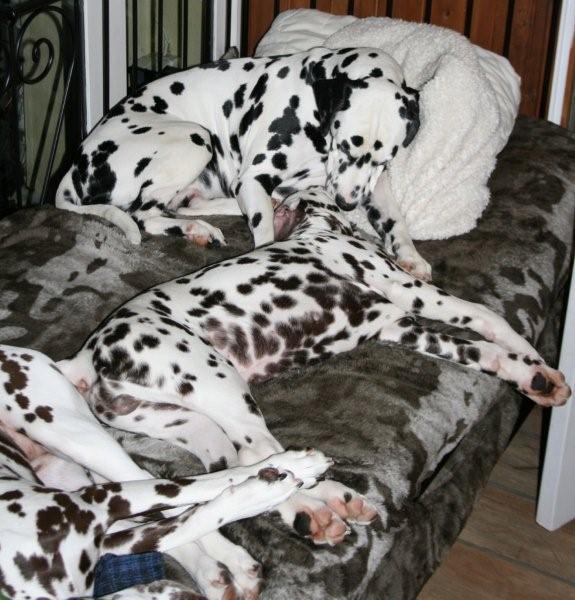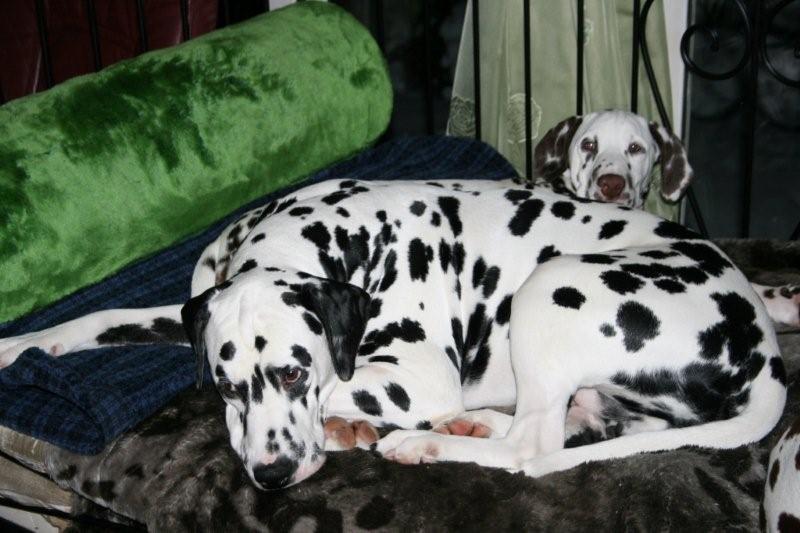 Daddy is so much more fond of the "bigger puppies" as they are smart enough to not bite him in his "WillieW *S*. Especially Junior love to stay close to Daddy and to sleep together.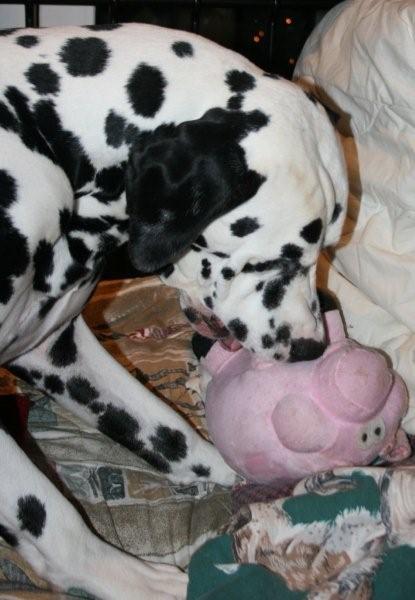 Two of our worst "PIG STEALER" is Jill and Daddy.
Tuesday 19 January 2010

T-Cart Kracker Jack

1999-2010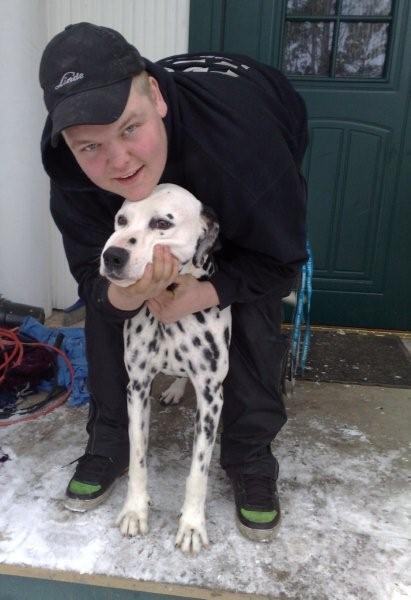 Jonnies best friend ELLIOT, is now in heaven with our other beloved dogs. He have been the perfekt male, full of kindness to people and other dogs and there is only nice memories from him. He was the best a young boy could have as a friend for eleven years.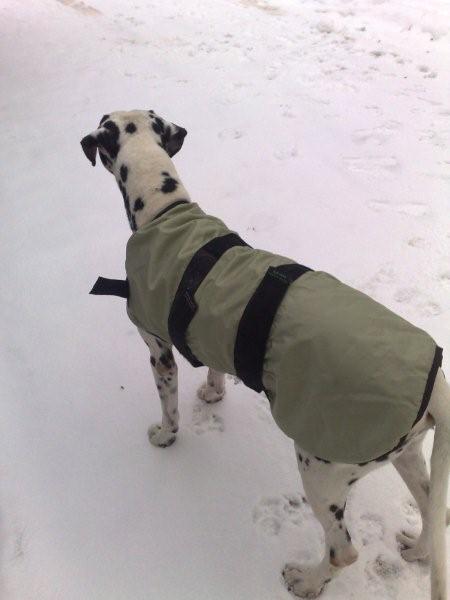 Elliott, on his way to meet his father Dennis...........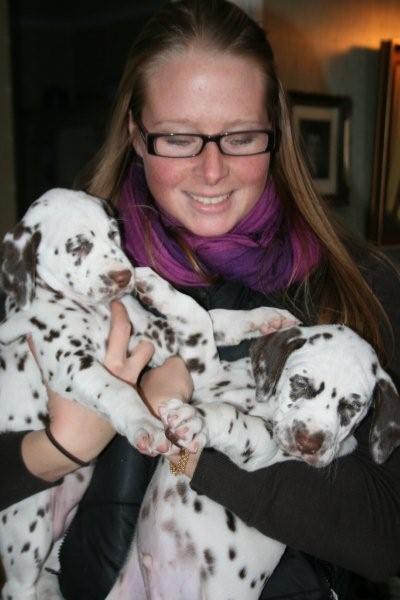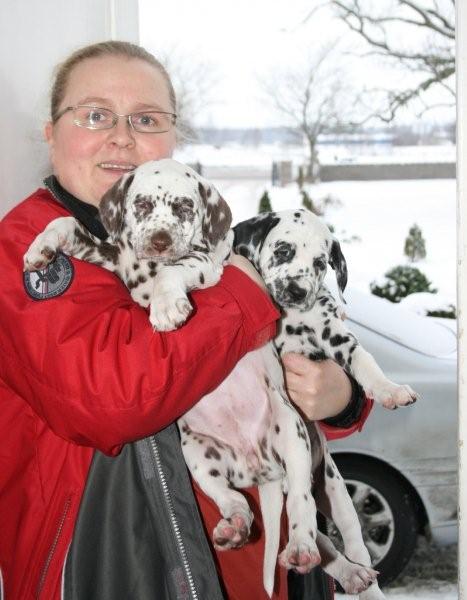 Jenny with Makeover and Excellent Lover. Hildegunn with Ticket and XLNT Marc on the way to the vet.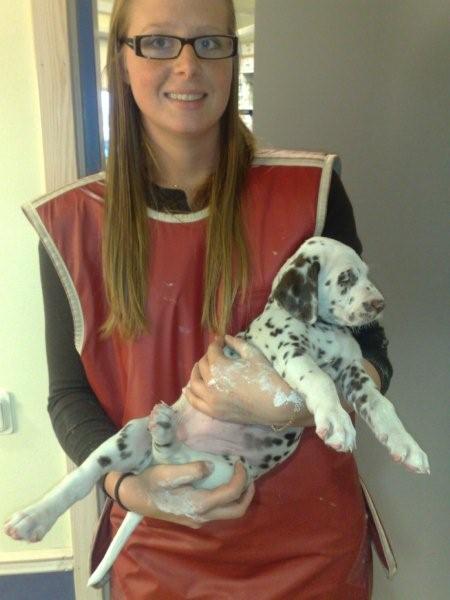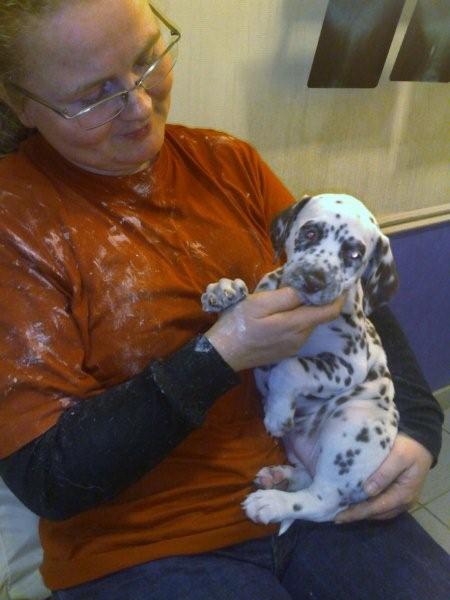 Jenny with Extreme Makeover and Hildegunn with Expensive Ticket.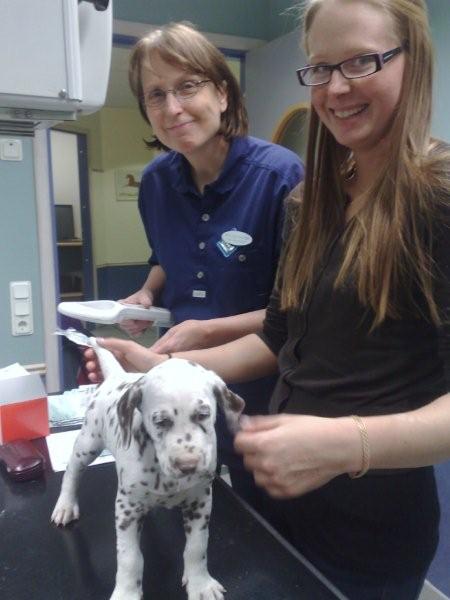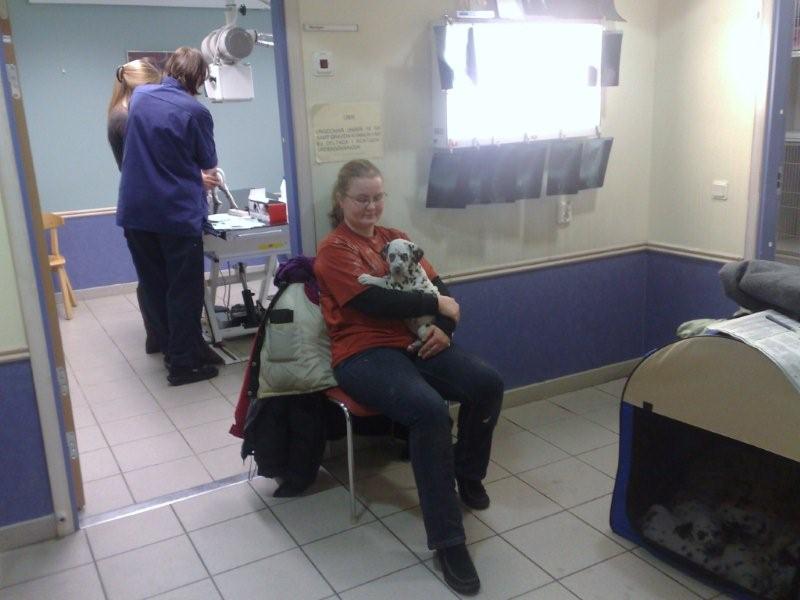 Britt Inger and Jenny in the x-ray room. Thank god that I have help today with all puppies in and out and x-ray for Mega-O and chip and so on.
Thank You so much both Hildegunn and Jenny!
All puppies was MEGA O Free!!!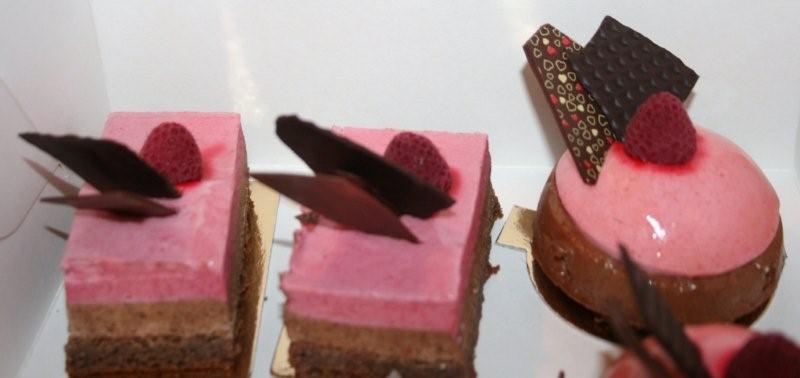 We need something sweet after a long day.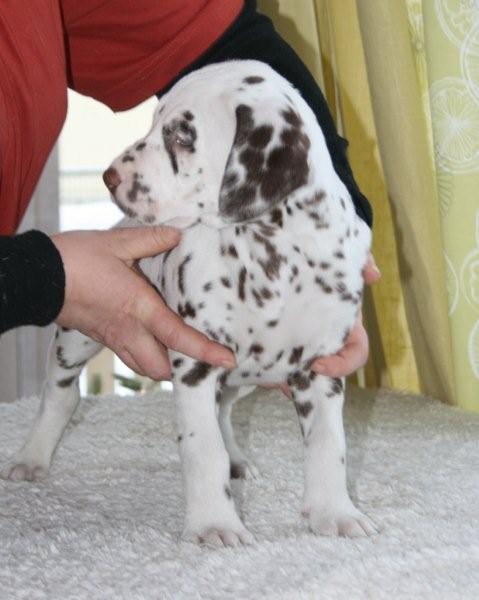 One of my sweethearts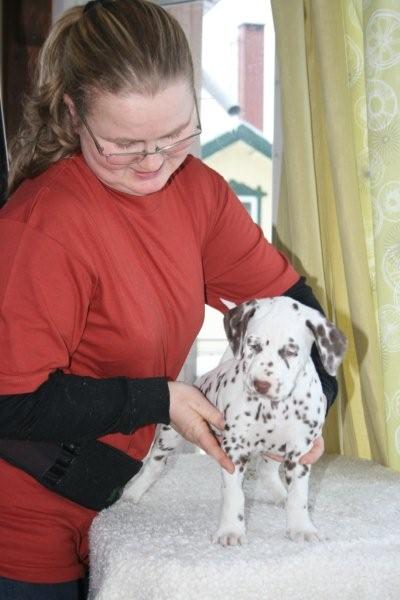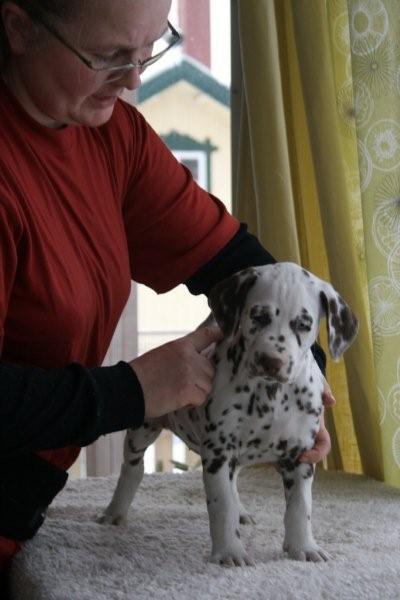 Makeover.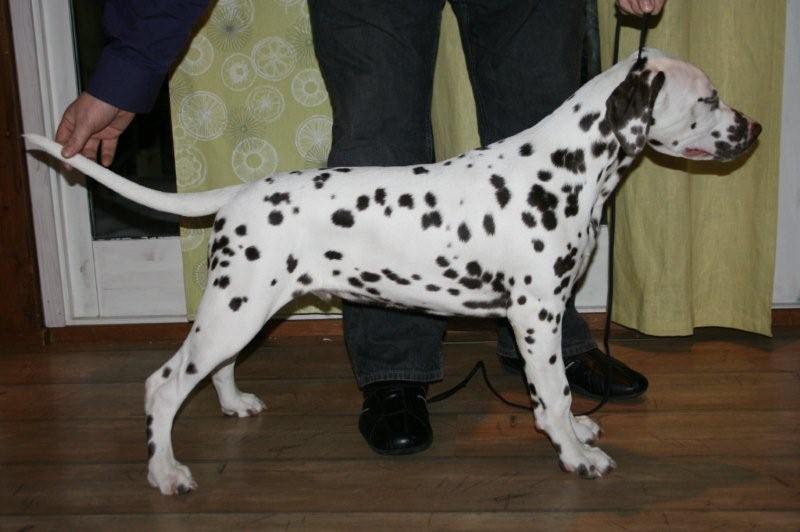 One of my big boys from the V-Litter they are 4 months old now.
This is Jilloc's View from Above, unfortunately one blue eye!!!!!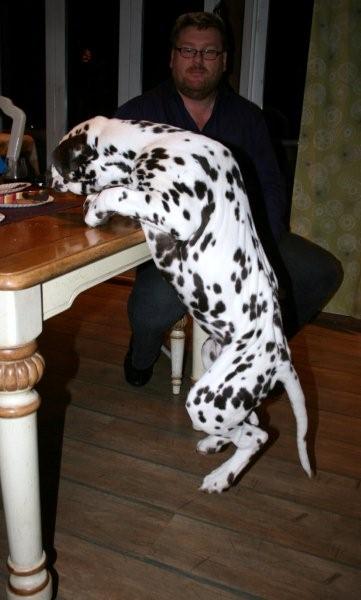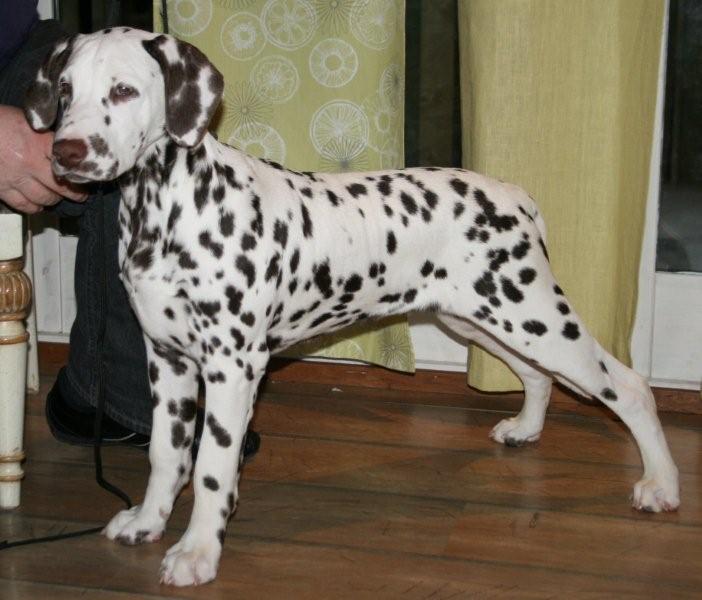 Another crazy brother Jilloc's Very Important, VIP, do I need to say more.....? He took a big jump to reach the cake on the table *S*! Junior to the right
.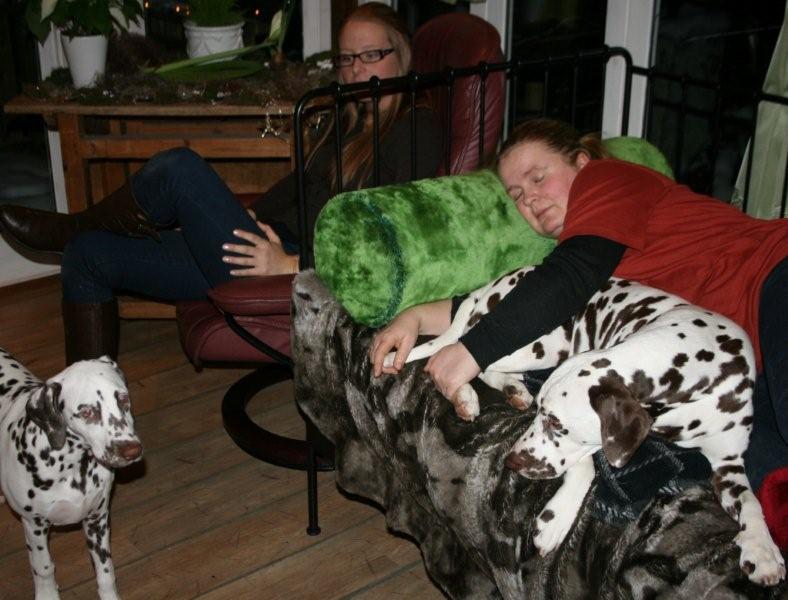 After a loooong day we were all a bit tired.
Monday 18 January 2010
Jonnie dropped his driving licence between Christmas and New Years Eve.....and today we had time to take new photos and make a new licence for him, and pay it all over again. So Jonnie and I drive to Skövde to the Vägverket and then to a special dentist for him at the hospital there.
After that we go to the big market to try to find some jeans for Jonnie and buy food to him that he can bring home, so he can start the day with eating breakfast at his own home and just come to me for lunch, dinner, and supper *S*!
Blue jeans boy.....finally Jonnie bought two pair.
Still the white tulips that Jenny bought two weeks ago!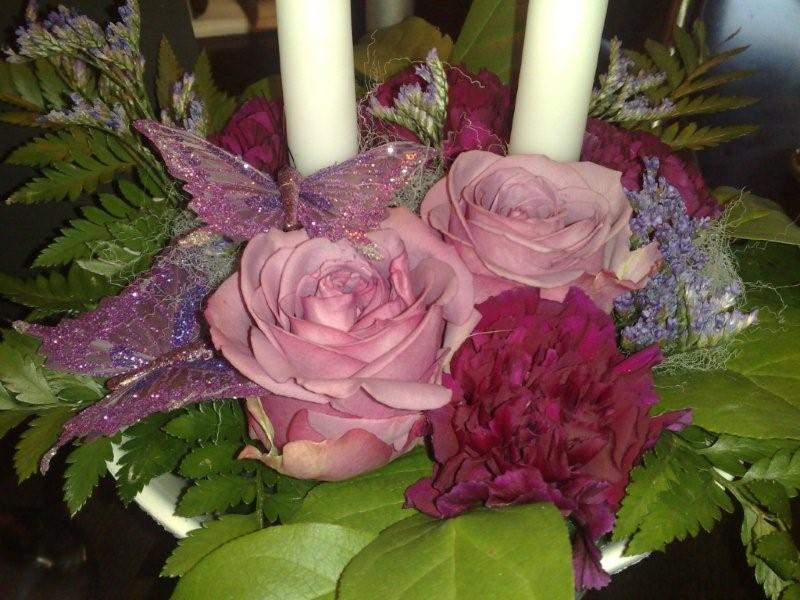 Sunday 17 January 2010
Spring is here (in some months)!!!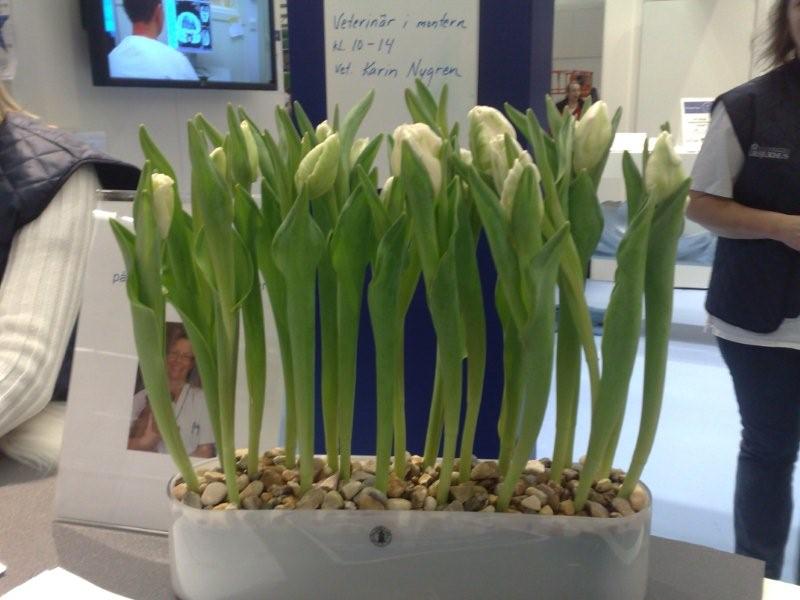 We got a link from Johanna Schultz in Germany today to a clip on YouTube of Daddy in BIG Stockholm 2009 when he won the group! Thank you so much. See the clip HERE
We also found a video from the BIS final, see the clip HERE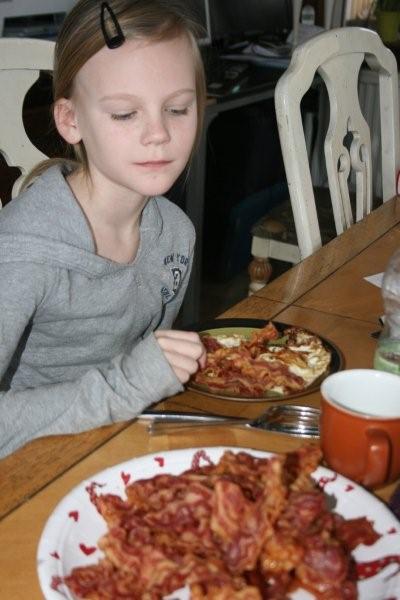 Puppies playing with Rune on the floor. Ellie eat like a hard worker when it comes to "Runes bacon" breakfast *S*!!!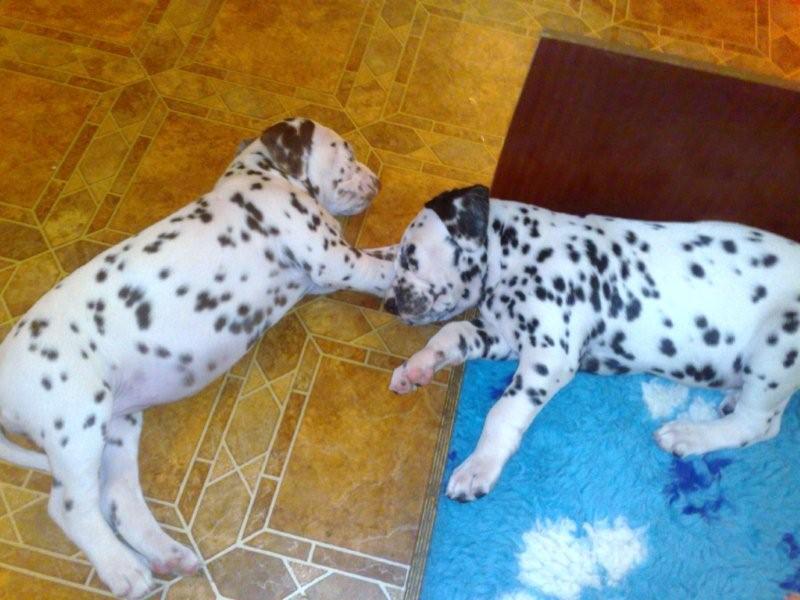 Just a little resting and then we are ready to play again.
Still flowers from "My Dog" last week.
Saturday 16 January 2010
On our way to Gothenburg early, first to Nathalie, Jimmie and Eddie to look at their new apartment and to deliver Eddies present the tractor that was too big for them to take home at Christmas eve.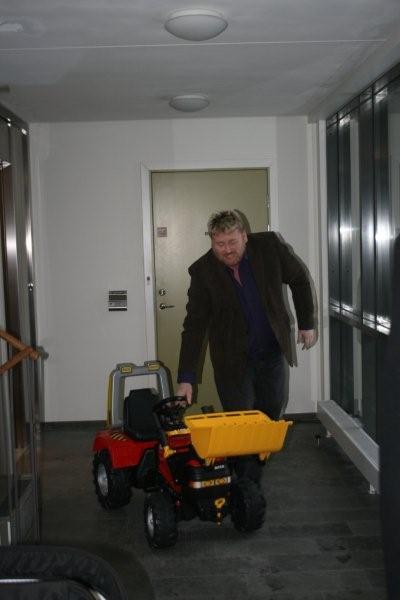 Eddie was happy when he saw that we had his tractor with us, he laughed and clap his hands, sweet boy!!!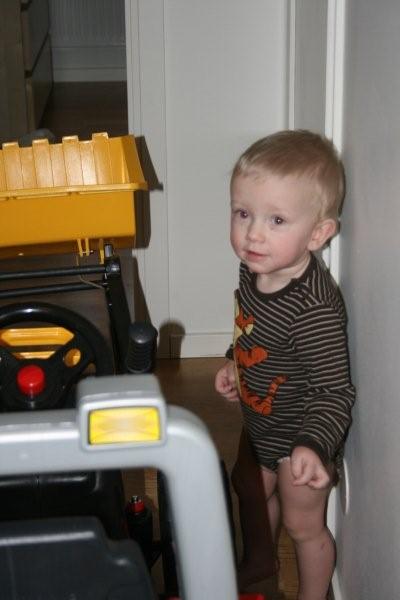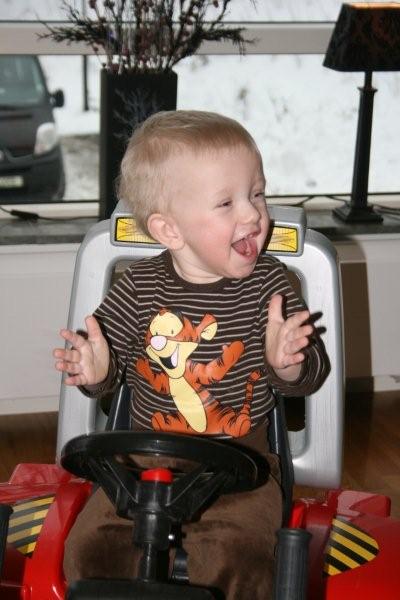 Eddie was so proud to show us everything!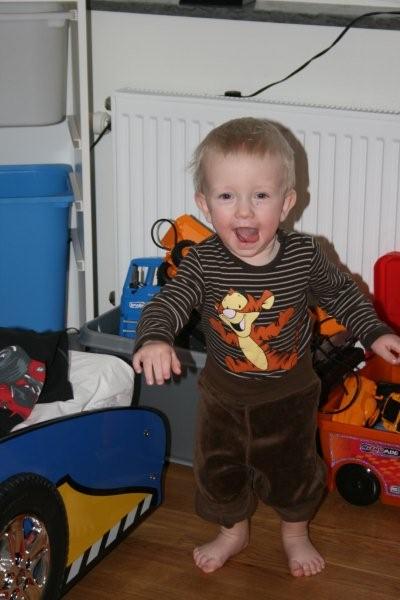 His own room now with all his things and his sport car bed!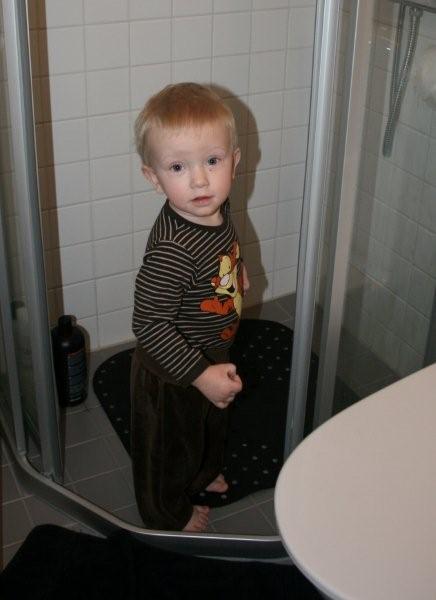 I asked where he took his bath and he immediately run into the bathroom and in the shower, he understand everything we say now it is fantastic!!!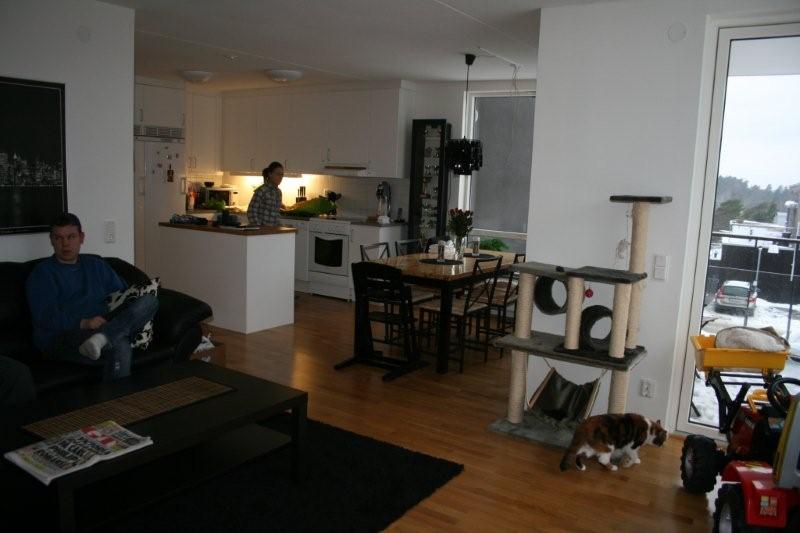 The new apartment was lovely with an open solution, not so much bigger than the other but such a difference.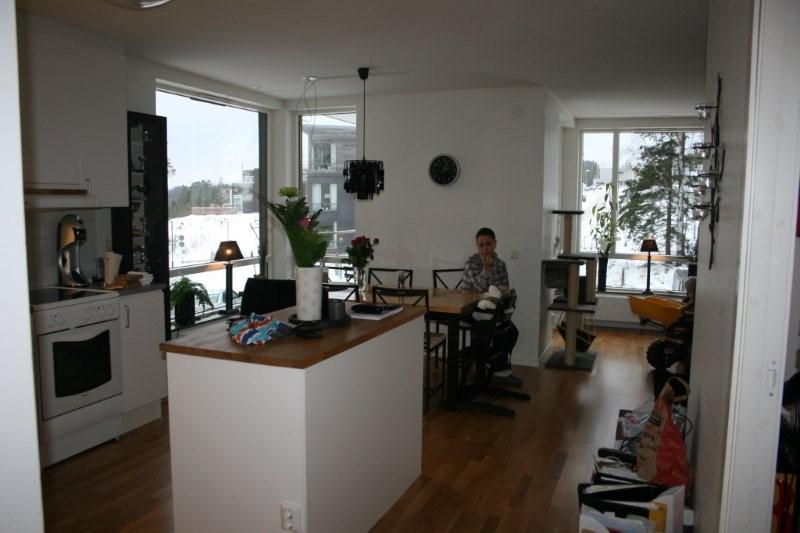 They have lived here for 10 days now and is almost ready with packing out their things.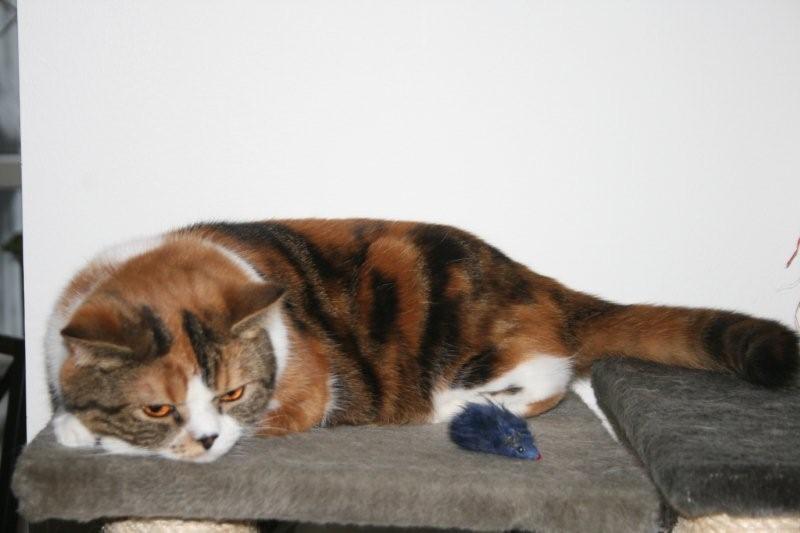 Mizzan was feeling well now but she have been sick for some weeks and cost the family lot of money.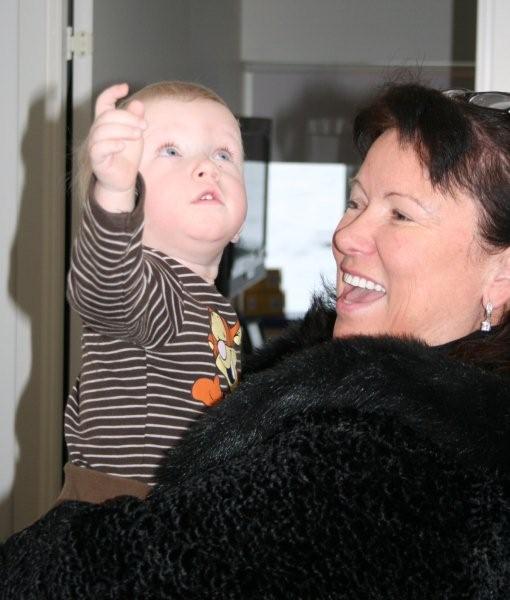 Eddie wanted to show us everything from things on the floor to the lamps in the ceiling.
Roy on his way travelling tomorrow, and here he say good bye to Nathalie.
Then we drive further to Kungsbacka where Jennie, Ellie and my mother was waiting for us.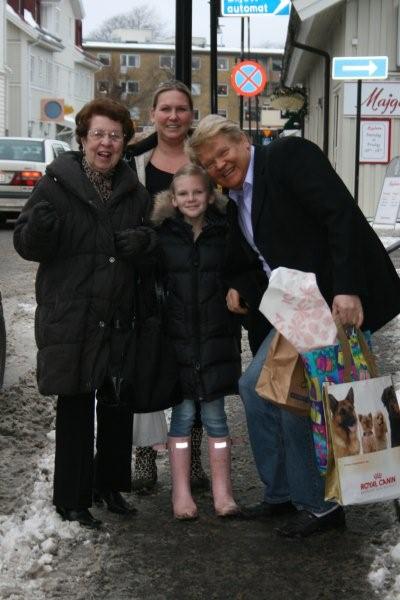 Every one of us was hungry and longing to go into the warm and nice restaurant.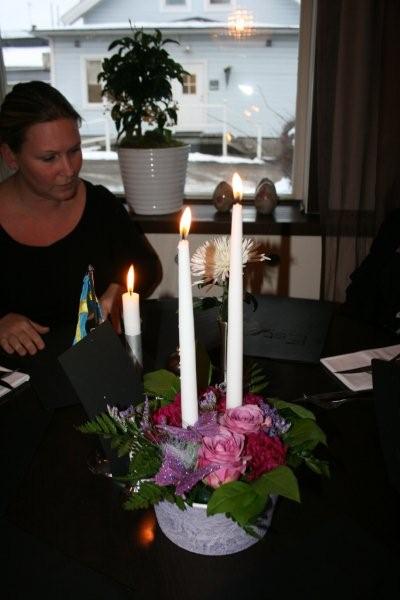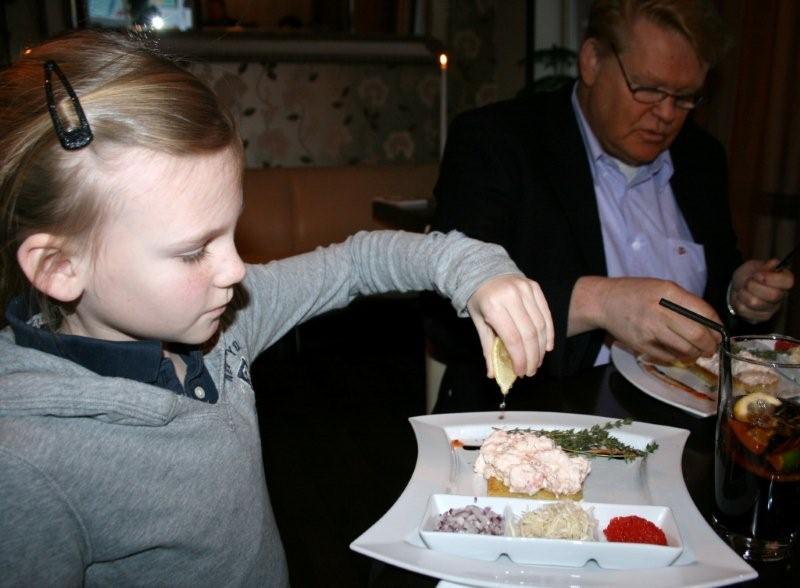 We had flower with us for the table and some of us began with a starter. Ellie is very thin but when it is something she like she can eat like a horse *S*!
And this restaurant is her and Jennies favourite place to eat just now.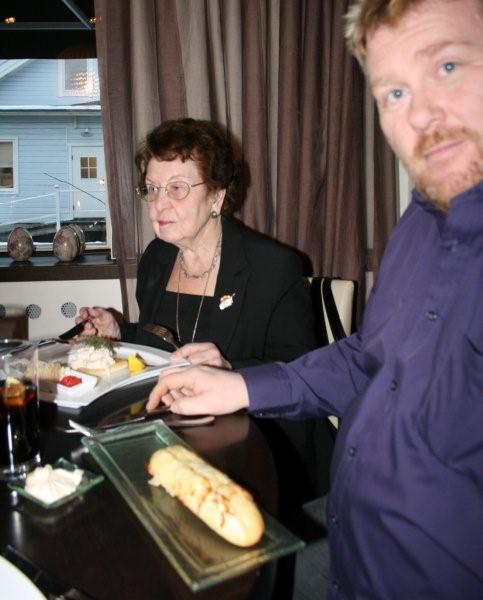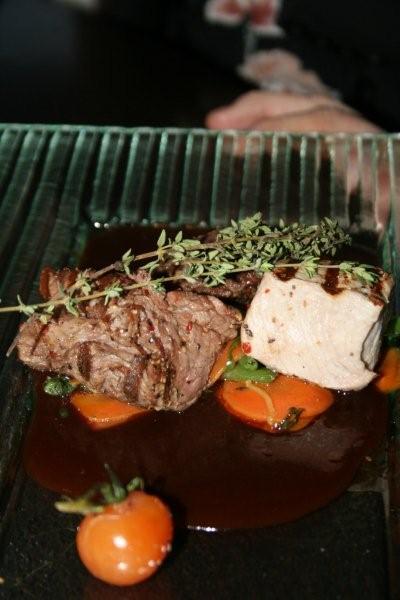 Rune start with a garlic bread instead of shrimp toast, and then he continue with a main course with three different steaks with peppersauce and potatoes.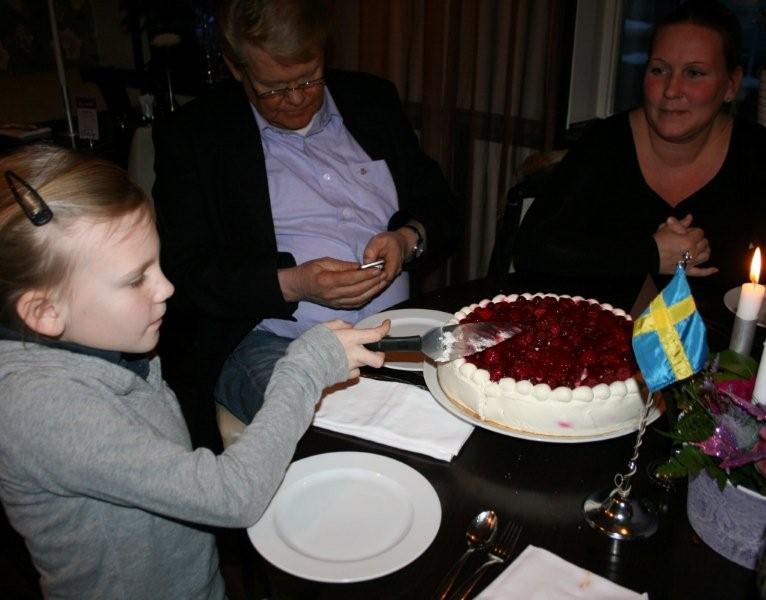 We have no dessert as we asked for permission to bring Ellie and Jennies favourite cake with us there. After the dinner Jennie
took both Roy and my mother with her home and we took Ellie home with us until tomorrow.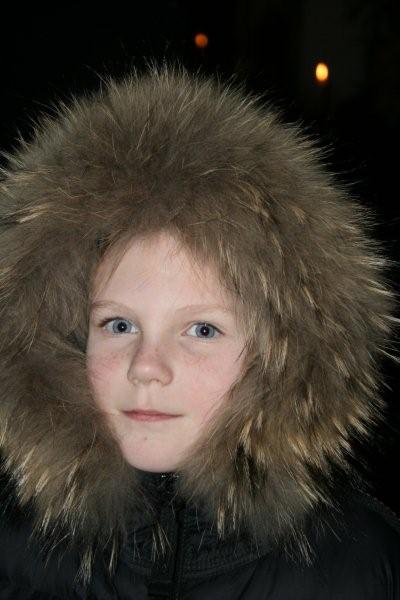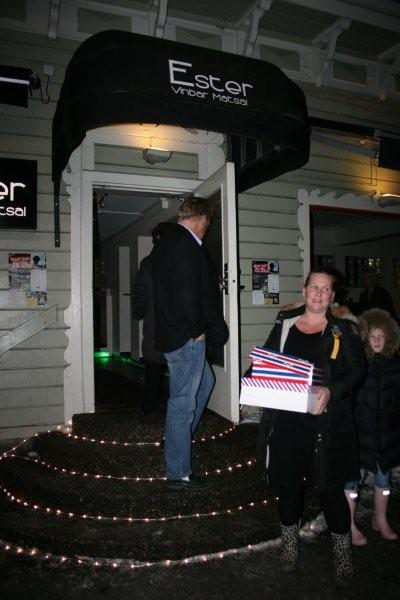 Bye bye until next time.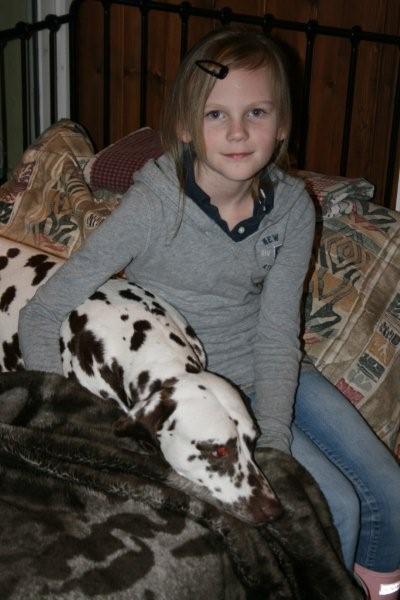 Such a surprise when we came home and Daddy have been eating up a newspaper and all our bills (thank You).....Jill was ashamed on Daddies behalf!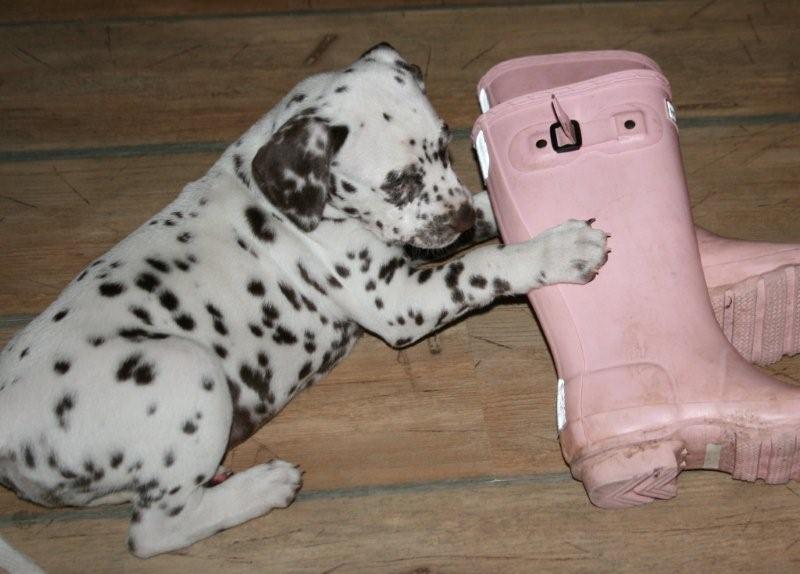 Ellie love puppies at this age and played with them all evening. This was a favourite, even if Ticket (J Expensive Ticket) try to eat up her boots up *S*!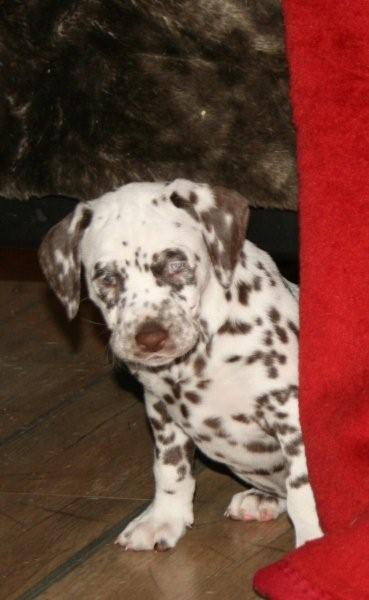 Ticket would like to play hide and seek!!!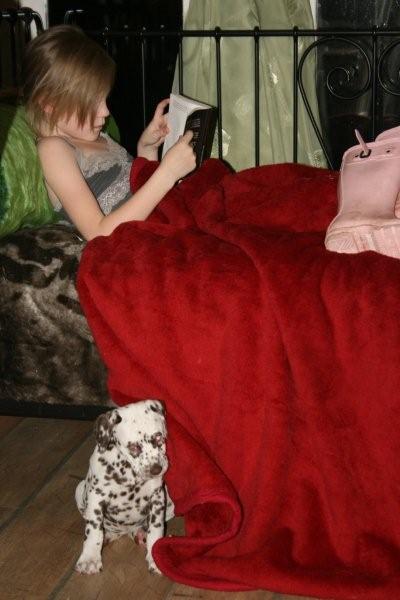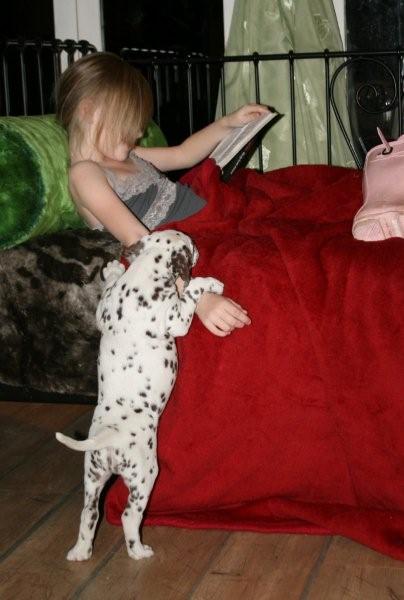 But Ellie was in the mood to read, but Ticket was stubborn, and got it like she wanted after a while *S*!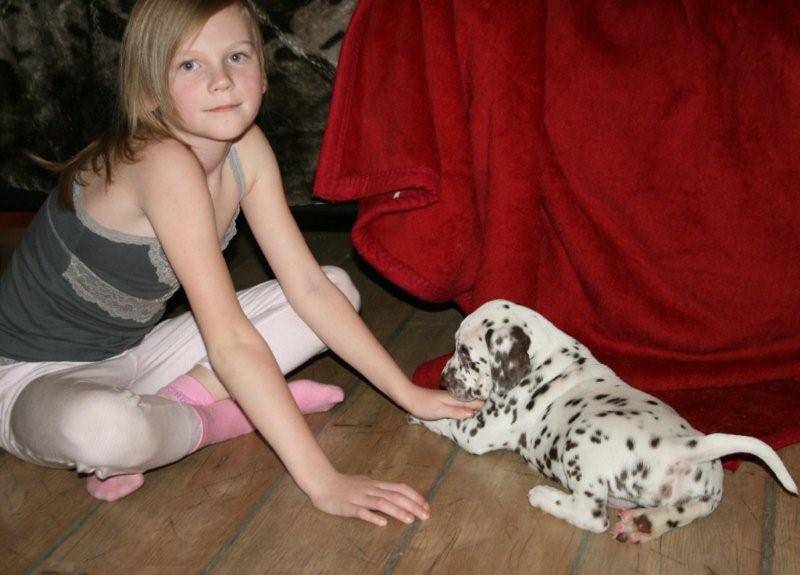 When Ellie was sitting with her on the floor then she think it was a victory, and fell asleep *S*!!!
Friday 15 January 2010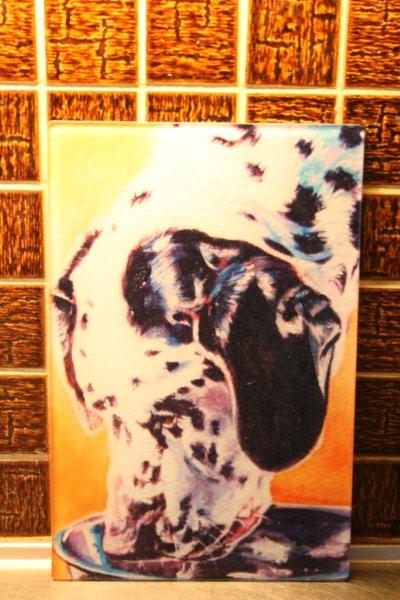 A nice and useful present I got from Eva and Arne, thank You, I use it every day!!!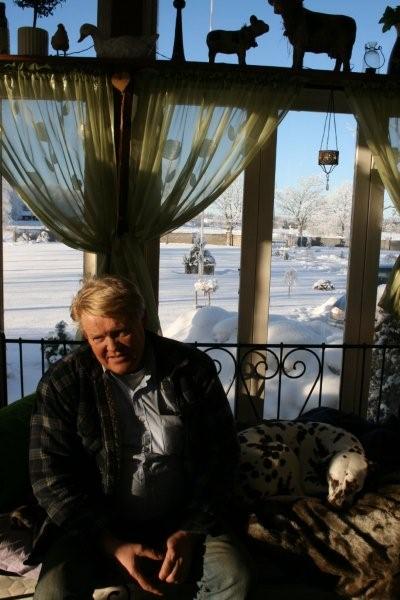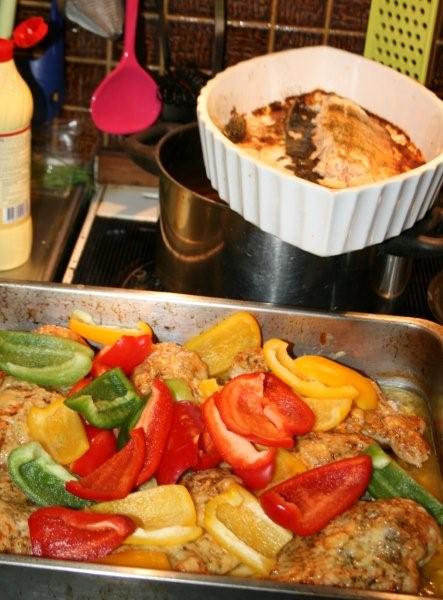 Roy came and was sitting here and wait for dinner as usual *S*! It was chicken and paprika today, and salmon in the oven with potatoes, so we can choose what we want...Roy will eat everything he like now before he go on a trip again, as he miss the Swedish food so much when he is abroad *S*!!
I cant understand how he can go just now when it is SEMLE time here in Sweden *S*! He will call me in some days and say that he come back in a week or so instead of 4 weeks as he have planned to stay....I am sure.... I know him ha ha ha ha.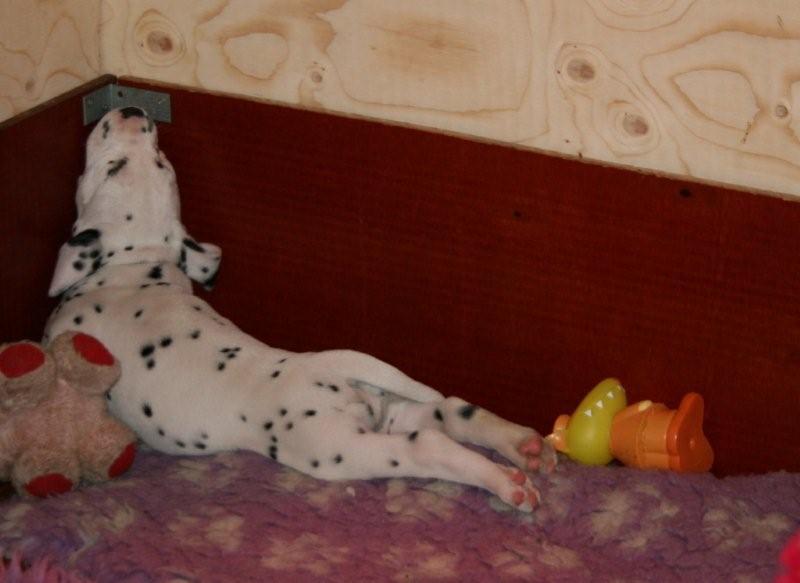 Strange position of Xotic Choice....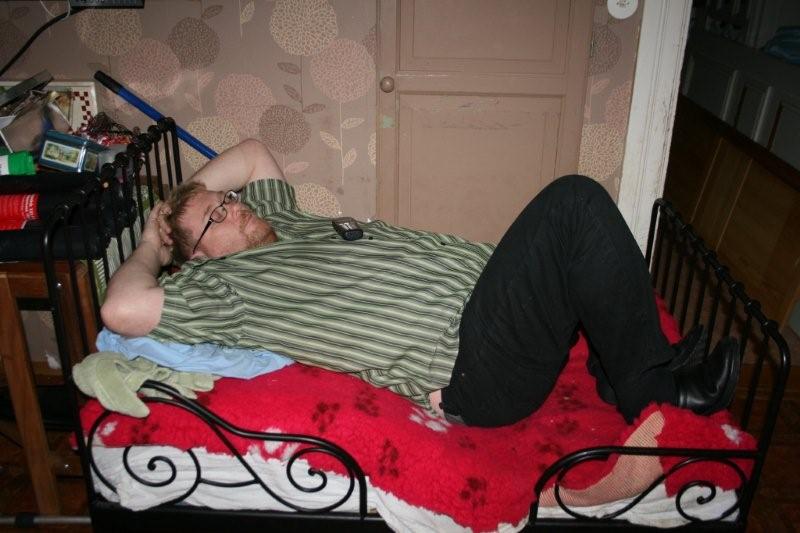 Normal position of Rune in the dogbed. But he is allowed to rest today as he have fever from the small operation he did two days ago and he been to the doctor this morning again and got new medicine.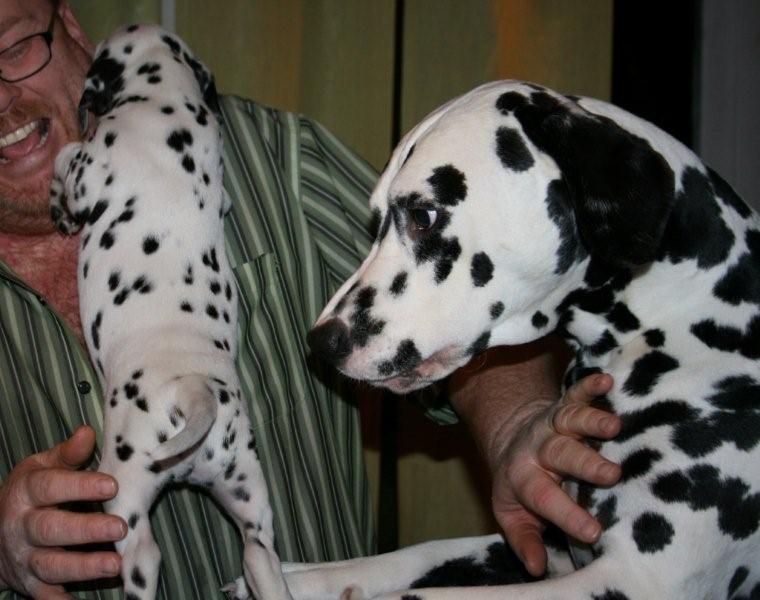 It is not that easy to take good photos as the puppies just want to play, and Daddy want to come up on the table too....stupid jealous big dog *S*!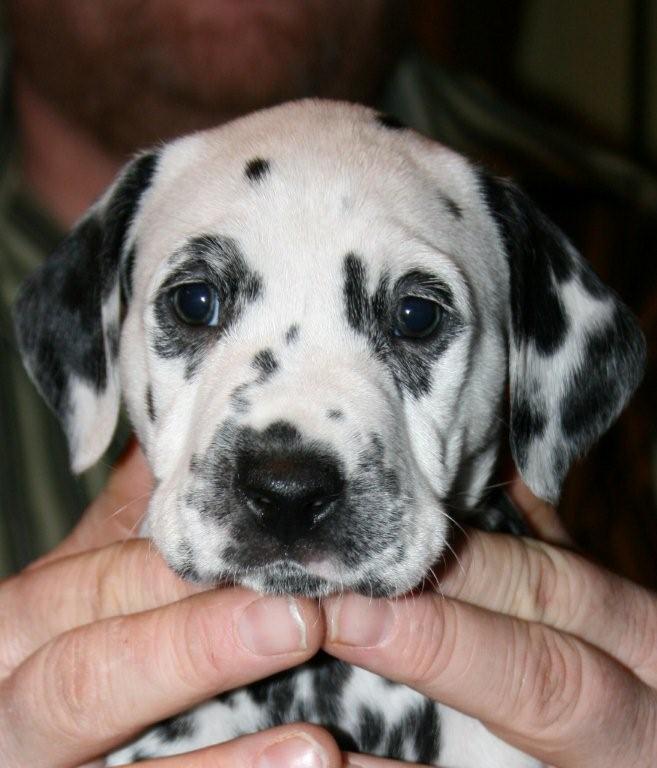 Finally we got a nice photo of Xtra's head, when she calm down a little!
Thursday 14 January 2010
Elies 10 Year Old Birthday, Congratulations!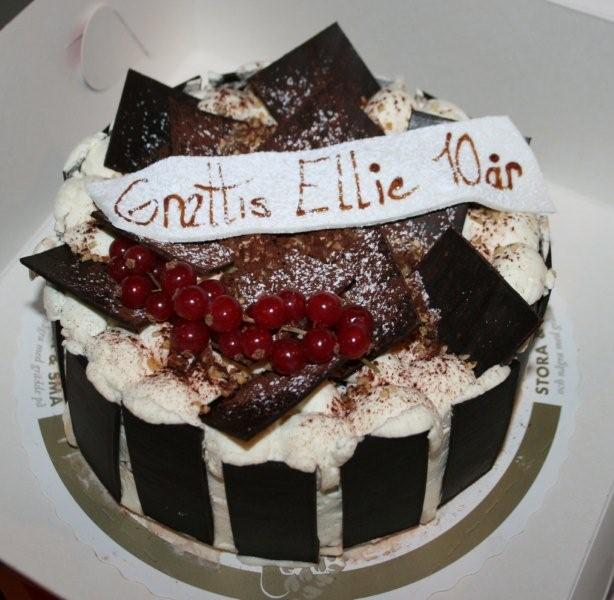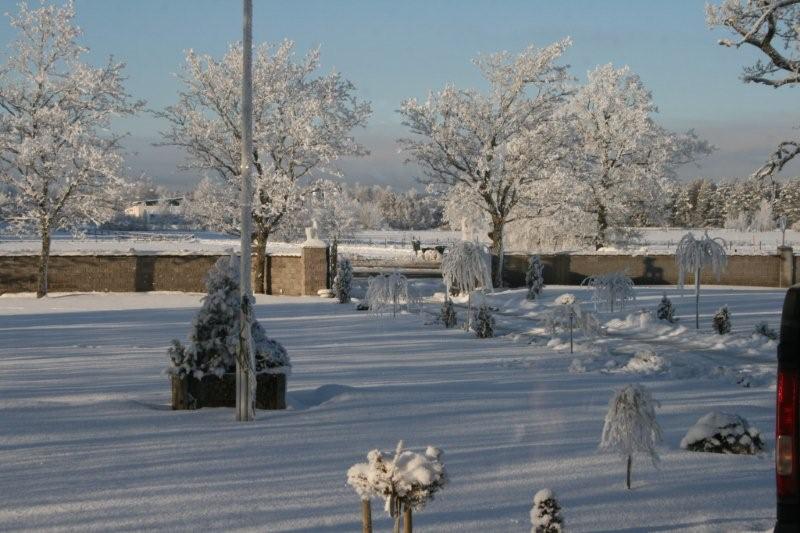 Beautiful cold and clear day as the day Ellie was born in 2000!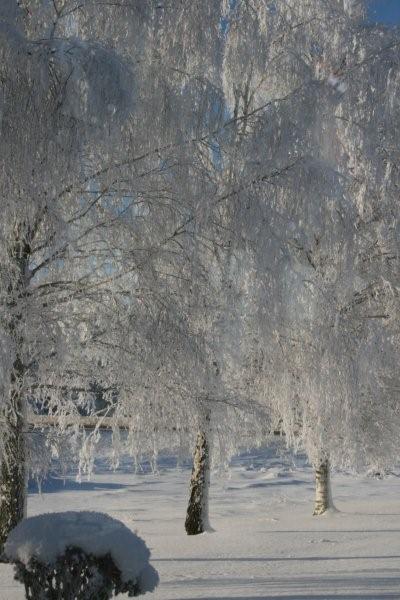 I can't stop taking photos of the nature.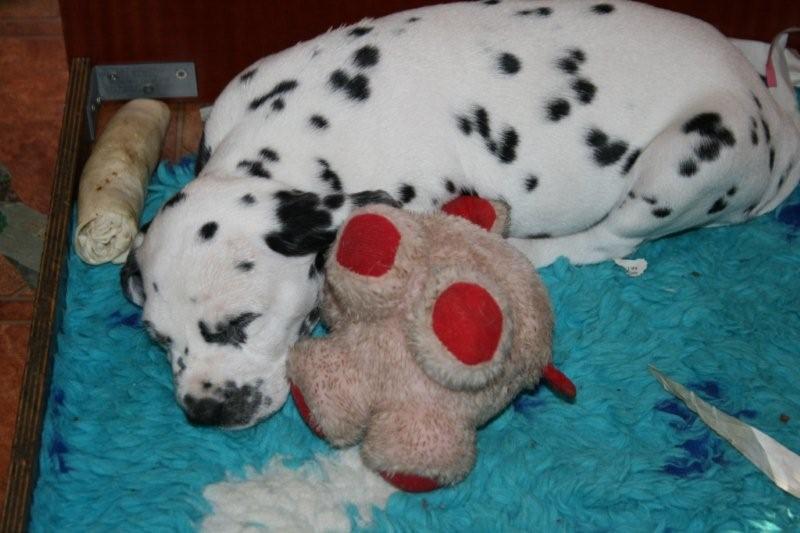 Extra S is sleeping with the (now) dirty pig the puppies got from Marie Louice...they love all the toys!!!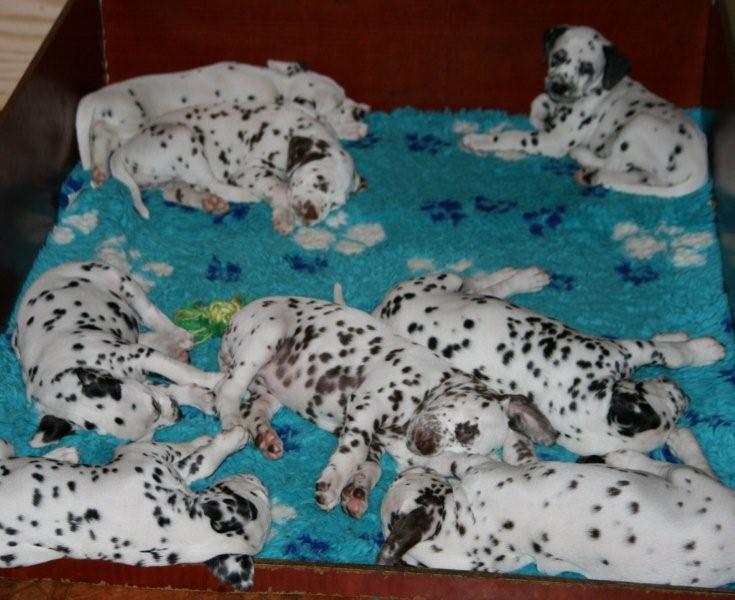 Tired at the same time......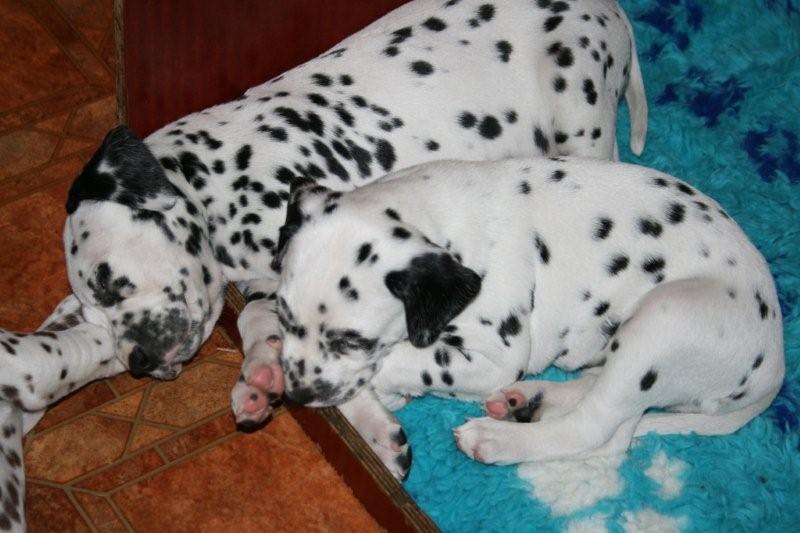 Best friends.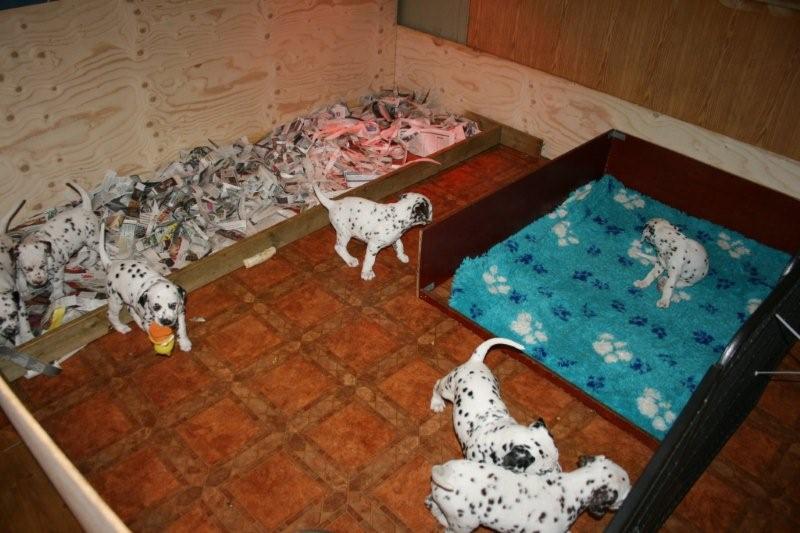 We change the puppybin again.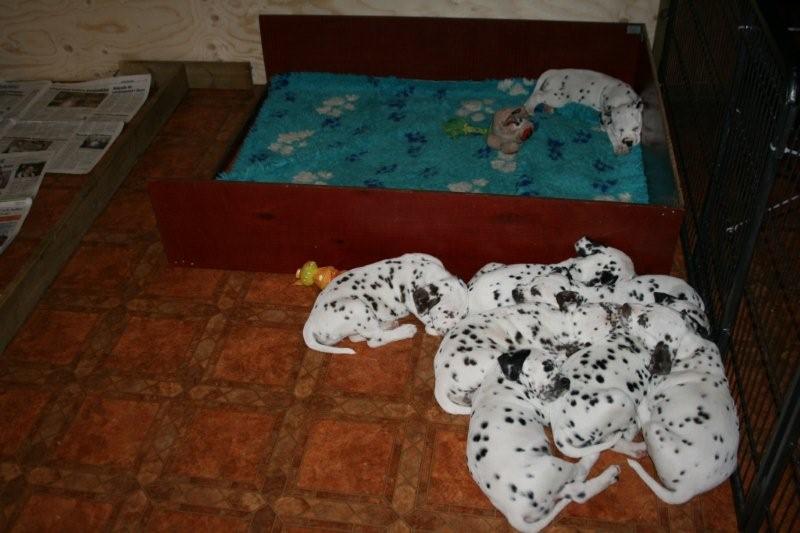 After some hours we turn the puppy bed around and they were not that clever to understand that they have to go around to come inside *S*!!!! Only one smart bitch!!!
Wednesday 13 January 2010
Daddy have busy days as a babysitter!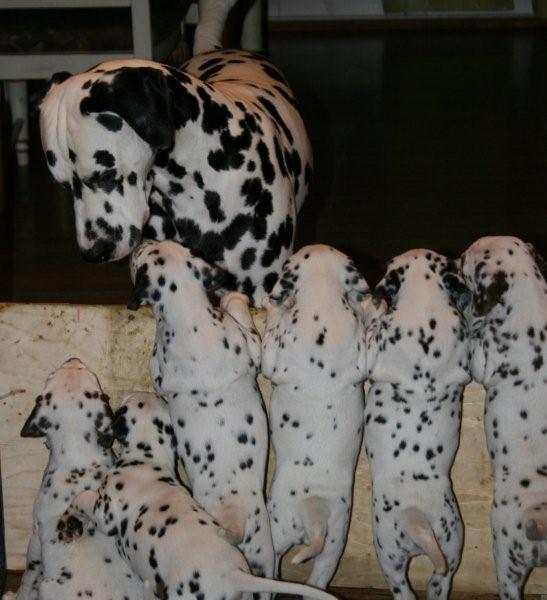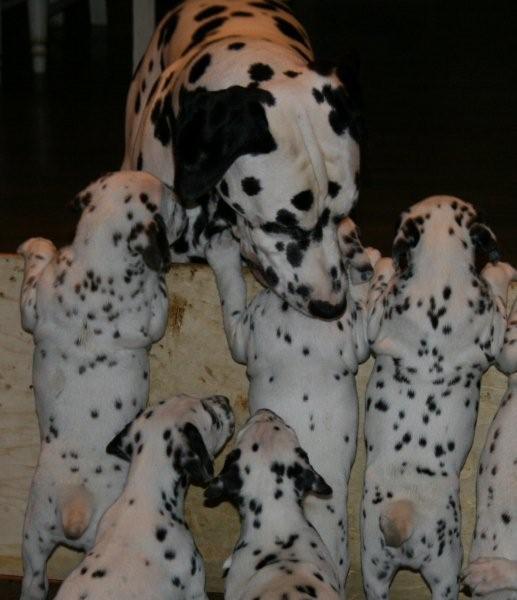 When he came they all scream daddy daddy daddy...they probably think he is their daddy because of his name *S*, and I think he believe that too *S*. Bosson the real father he only want to pee on them, stupid dog.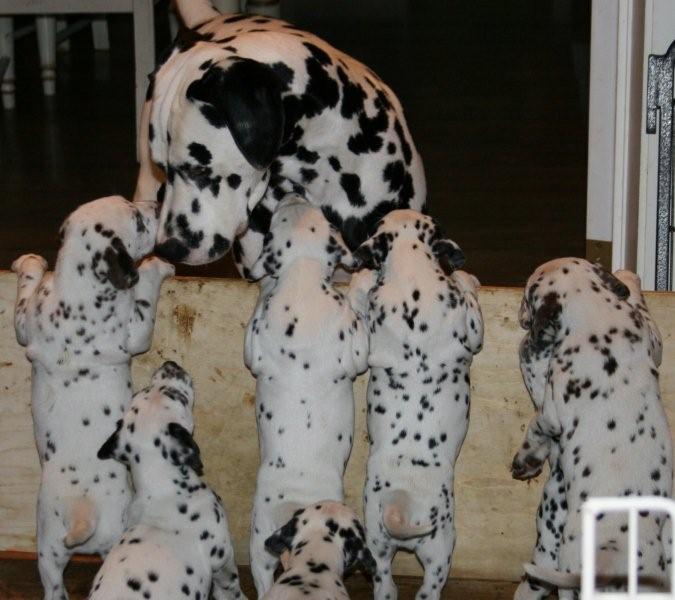 Most of the time Daddy is hanging there to try to take their toys *S*!
Tuesday 12 January 2010
XLNT Marc was soo wet after Daddy licking him.
XLNT how dare YOU!!!!! Normally all puppies is after the dick, but this little smart guy find the nipple, but on DADDY *S*!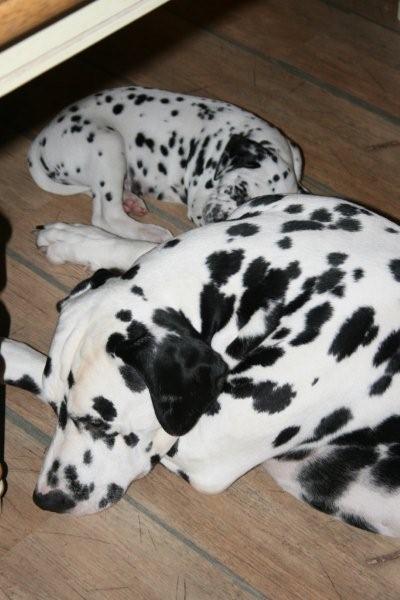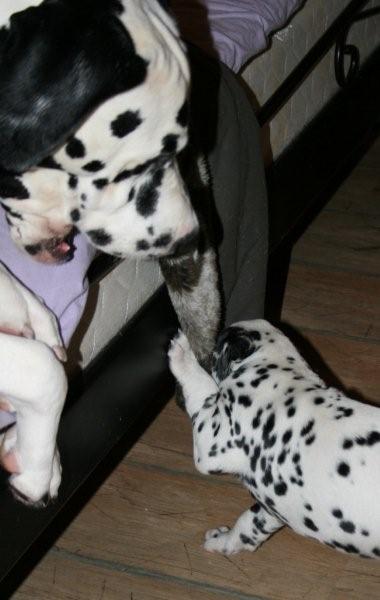 Then the little boy was very tired and Daddy find it best to stay close to him. When this little monster wake up after a while he bite in the blanket and Daddy shout to him that mummy don't want us to do soooooooo.......!
Monday 11 January 2010
Everything just is now all about puppies puppies and puppies.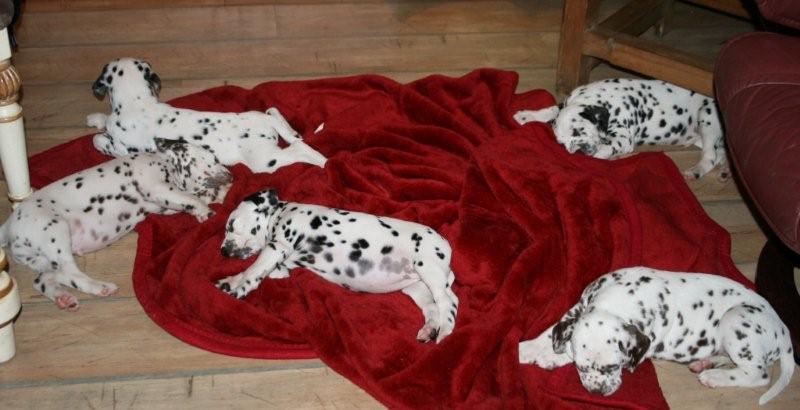 X litter play and eat and shit and sleep and so on *S*!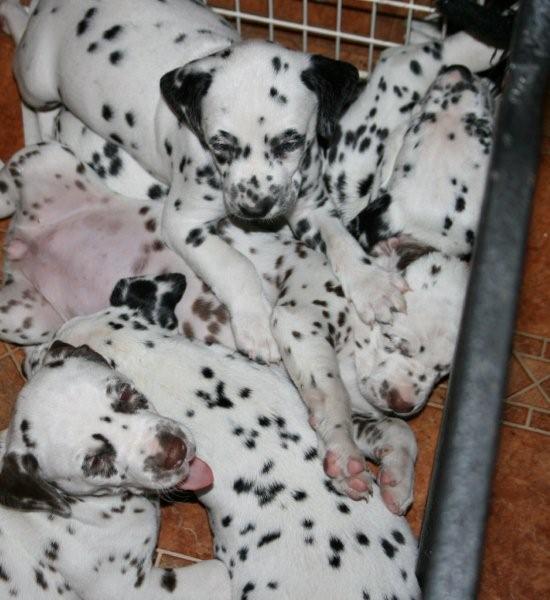 Na na na na na na I am awake, and so is my brother!
Sunday 10 January 2010
Tired ..........and we had a loooong morning, finally!
Just try to take new photos of the puppies and did all things we haven't had time for last days here at home.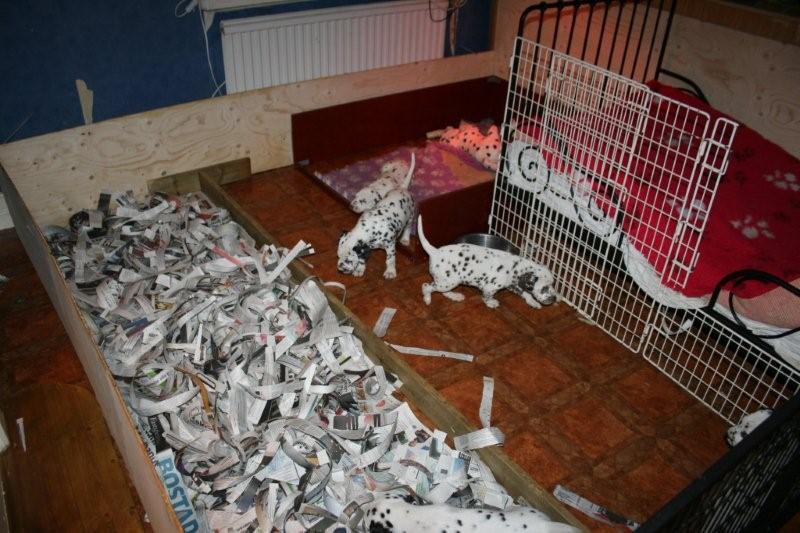 We changed a little in the puppybin.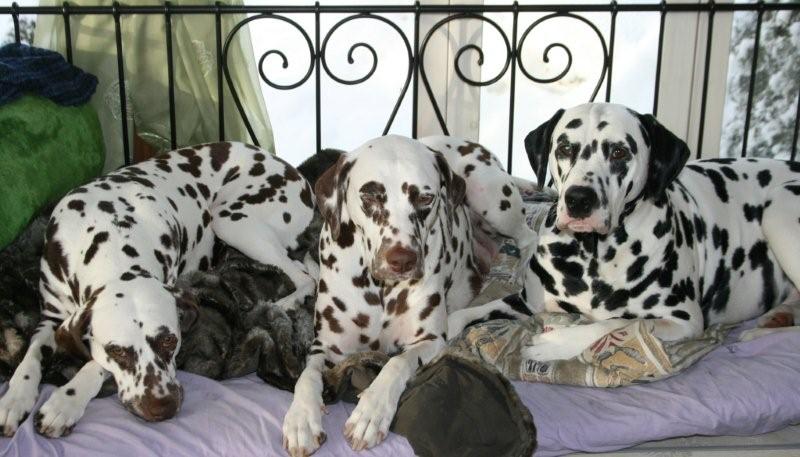 Jill, Gloria and Daddy.
Saturday 9 January 2010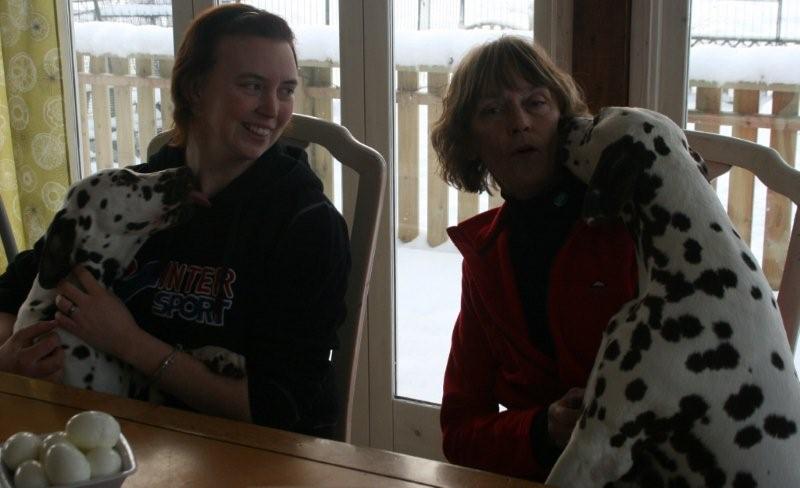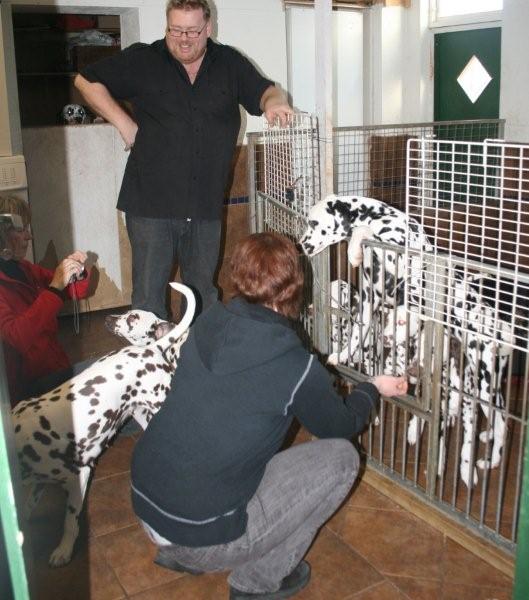 Micaela and her mother came here to bring J Visit At Midnight back home today. Our other dogs loves visitors!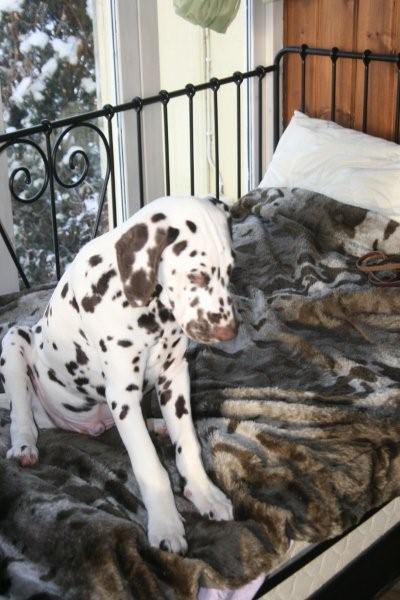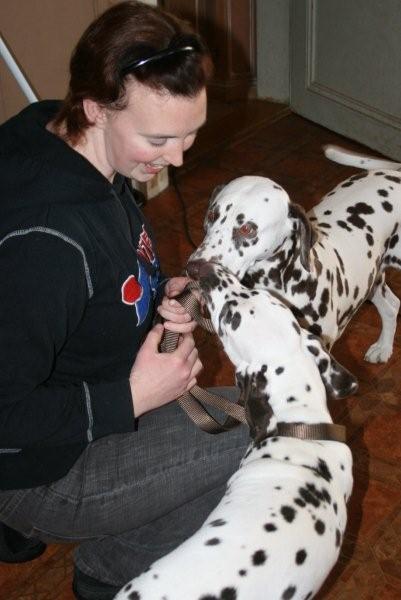 Everyone wanted to follow Micaela. Midnight will be called Dante from now on, and he is almost as heavy as his mother already *S*!
That is a good start Micaela....but not that easy to put a puppy up in -20 degrees. Good boy, looking forward to meet You both in spring!
Here they go back home and we was at the same time ready to go back to Gothenburg for the BIS final.......I will admit that we have loved to stay home but of course we drive back there again.
XLNT Marc Linnér prepare for his performance with his new song while we were waiting for the last final. He will be singing just before BIS.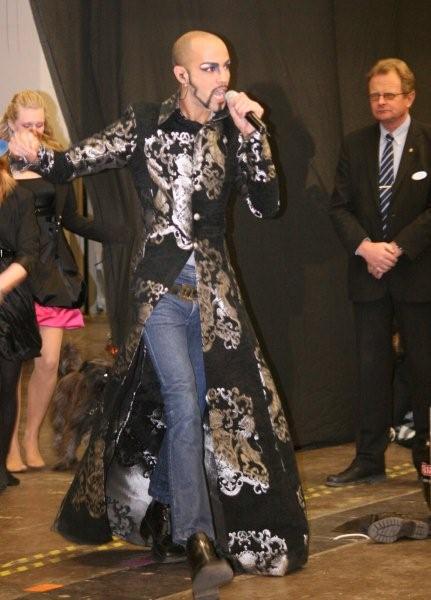 It was a hell of a performance in the Expo by Marc, just before BIS. He presented his new song........Best In Show...We want to know who´s gonna be Best In Show.......The judges still don't know.......and so on........We Love It!!!!!!!
Link to the song BEST IN SHOW.
I really hope that my new puppy Jilloc's XLNT Marc can make the same entry in a show ring as Marc...ha ha ...time will tell!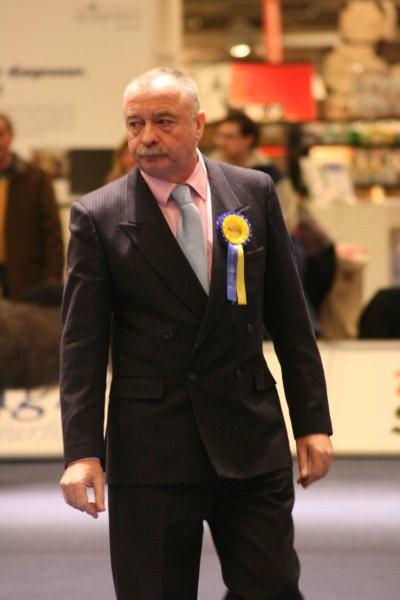 Two Norwegian in the lead *S* both Friedrich and Rune waiting to enter the main ring for Bis.
Frank Kane was ready for BIS too!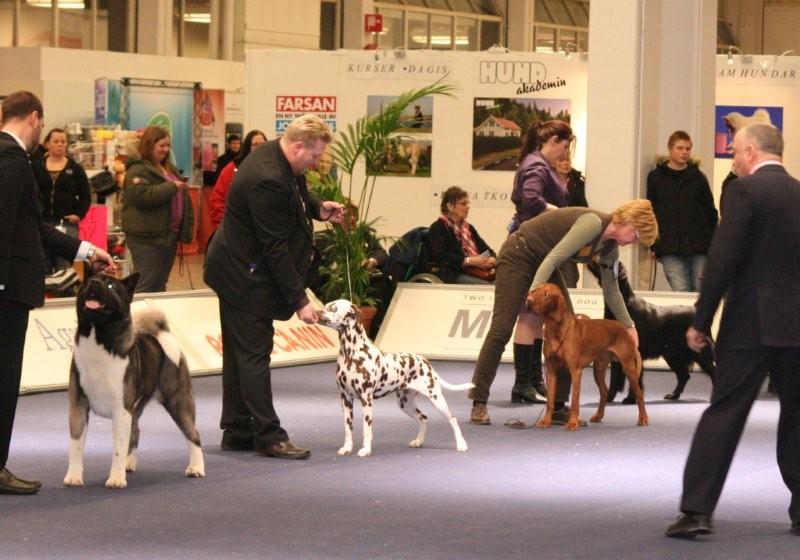 American Akita and Dalmatian where my favourites!!!!
Jill was full of energi and wanted to run and play!!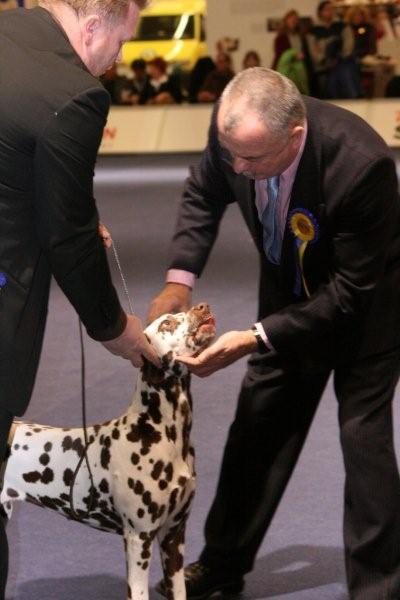 When Jill came to the judge she pointed her tounge to Mr Kane.......and then she wonder why she did not get any placement....I know why *S*!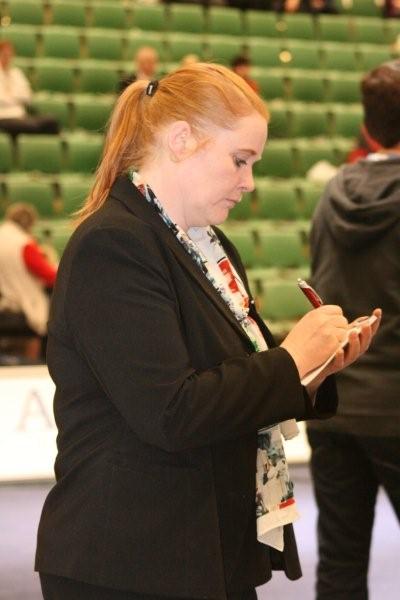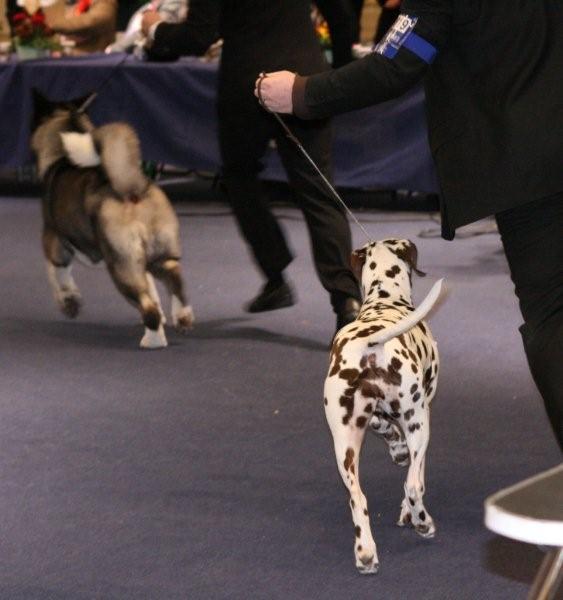 Louice with her pen and paper *S*! Last time running together!
Mummy and daddys good girl!!!!!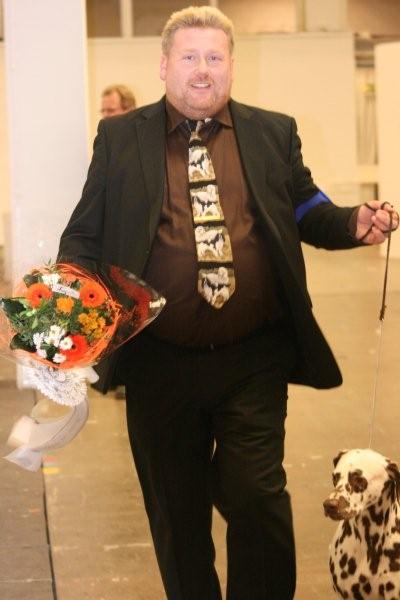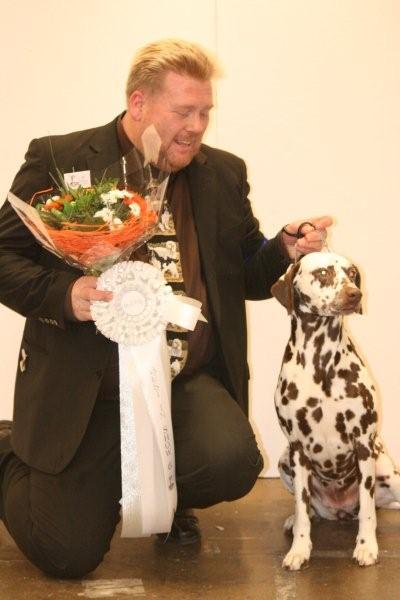 All reserv in Bis was placed Nr 6 and got flowers, HURRAY!!!!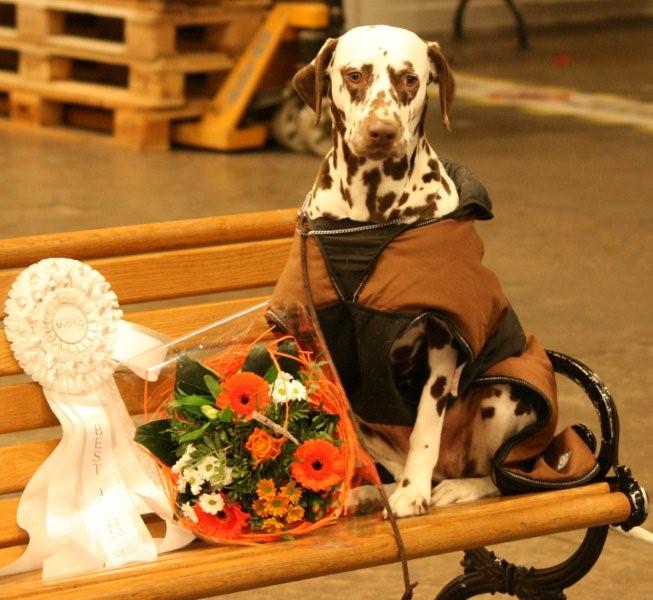 Ready to go back home after three long days!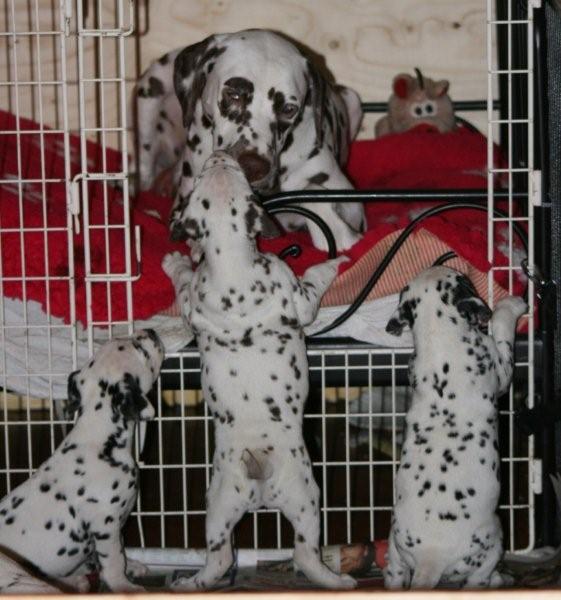 Gloria and her puppies at home.
Jonnie have been babysitting for three days and the puppies are now even more fond of him than before!!!
Friday 8 January 2010
Int Dog show in Gothenburg. Judge Nils Molin, Sweden.
Today we bring Daddy, Jill and Perfect.
Jenny have to stay home because of her exam tomorrow, and she hate it, she was calling many many times today*S*!
Carola was coming to bring Perfect back home and to show her today.
After that we have been freezing for many hours yesterday both Hildegunn and I bought us some dog blankets to have around us today as it could be a long day today too. Per Owe in the background seam to undress instead *S*!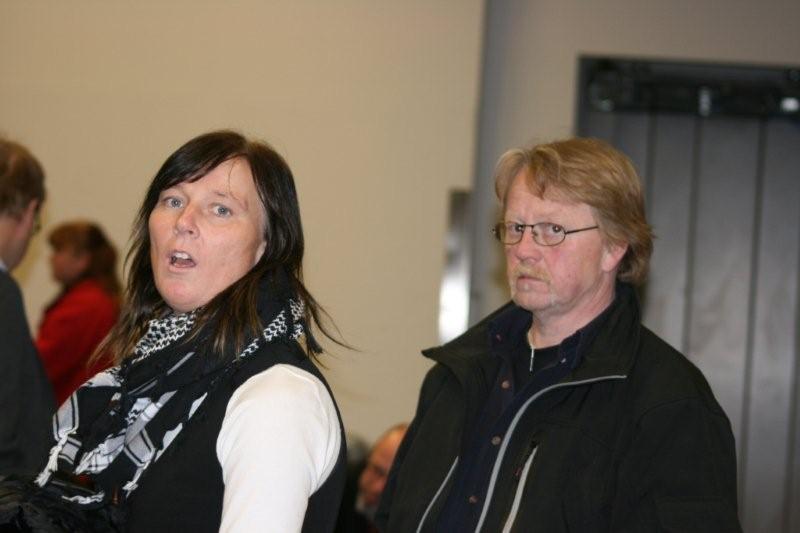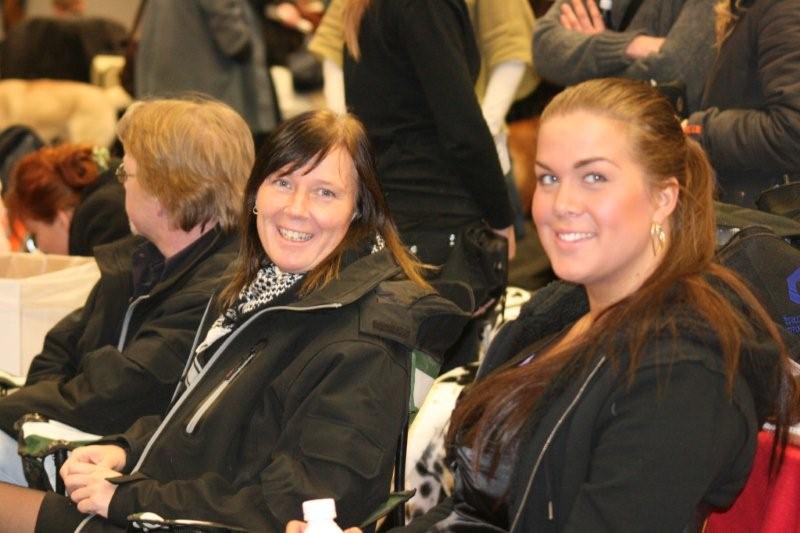 Hey Carola...here we are.....Carola was looking for us and of course she did not think about that I was there with my camera. Then when she was prepared she and Rebecca was smiling to me.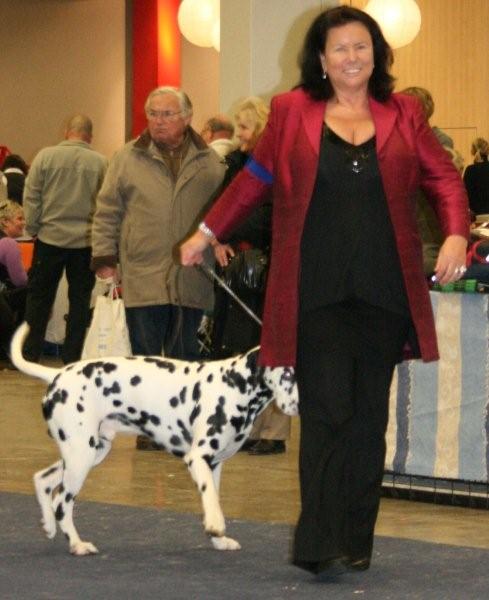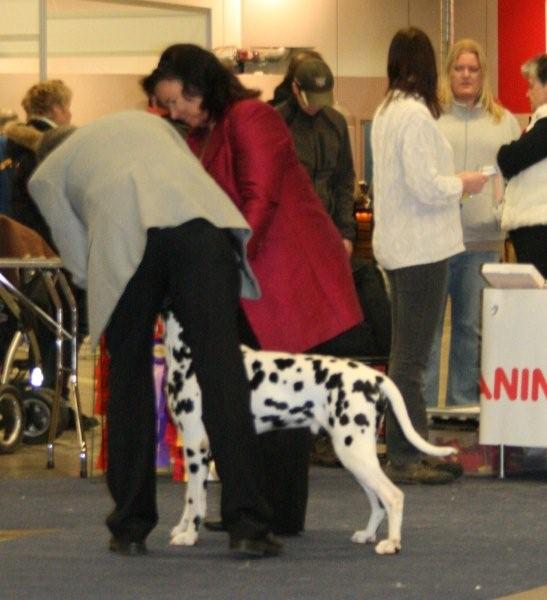 Hildegunn and Muppe again, but today Kayo beat him and get the CAC.....Daddy and I again!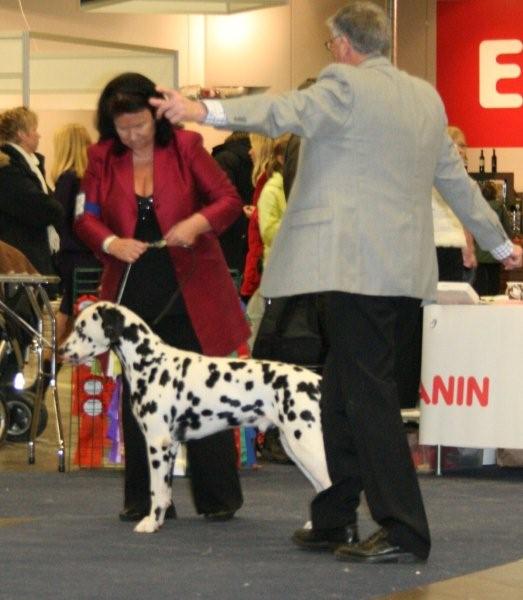 It looks like the judge is sending me out of the ring, but noooooooo, he just want us to run *S*!
Judge today was Nils Molin from Sweden, here he is looking for the males in Champion class.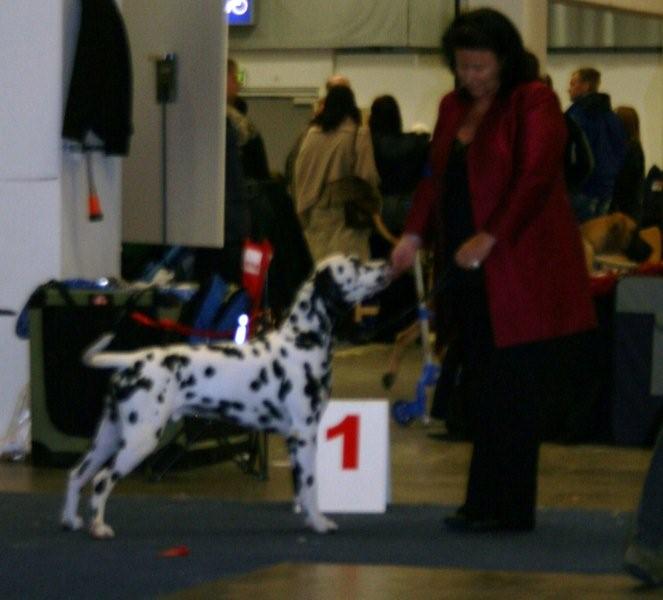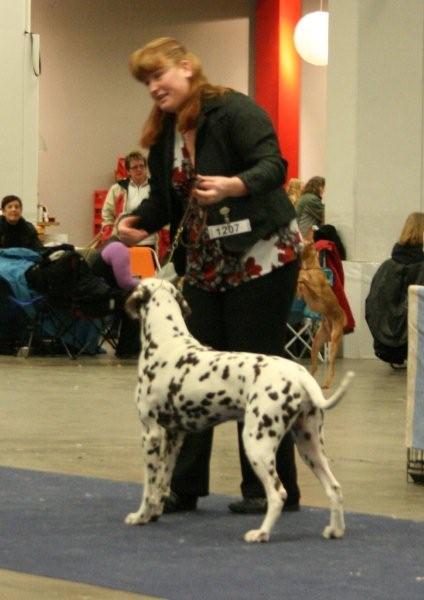 Daddy became Nr 1 today and got one more CACIB. Veteran Hercules was placed as nr 4 Best Male.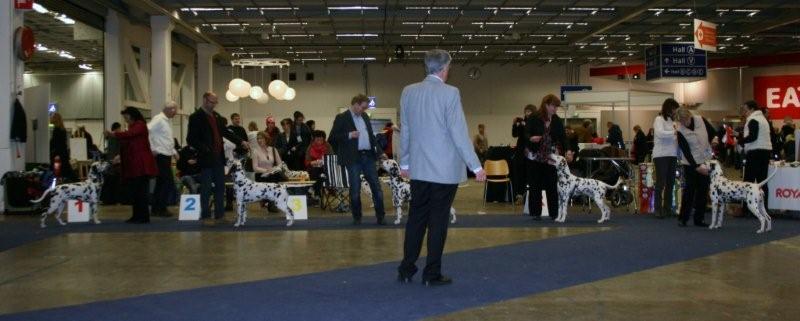 BEST MALE Daddy, Remus, Toro Bearnaise, Hercules and Kayo.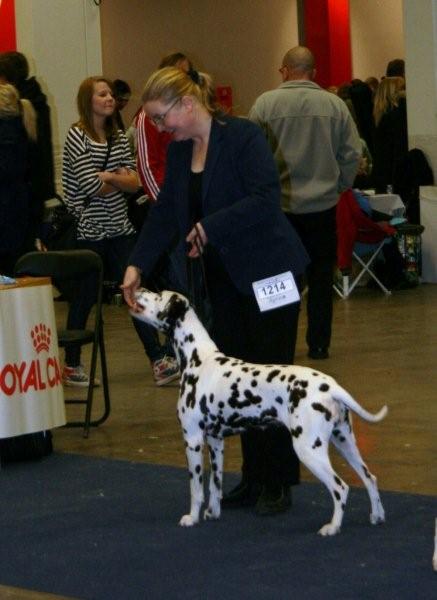 J Journey To Your Heart in open.
Open class was Helle with Diva winning, congratulations to the Swedish Champion Title.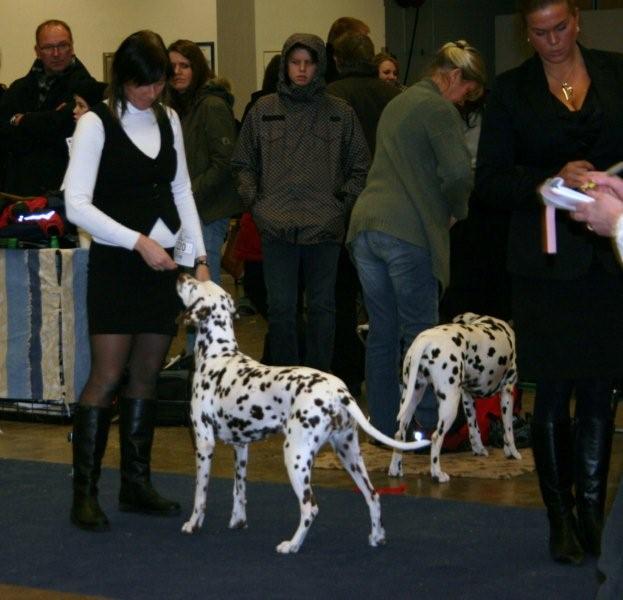 Champion class Carola and Perfect and Puzzle and Becca and somewhere Jill and Rune.
Daddy and Jill in the competition for BOB.
I was so much hoping to win with Daddy today but Rune and Jill beat us. Thank god we are in the same family *S*!!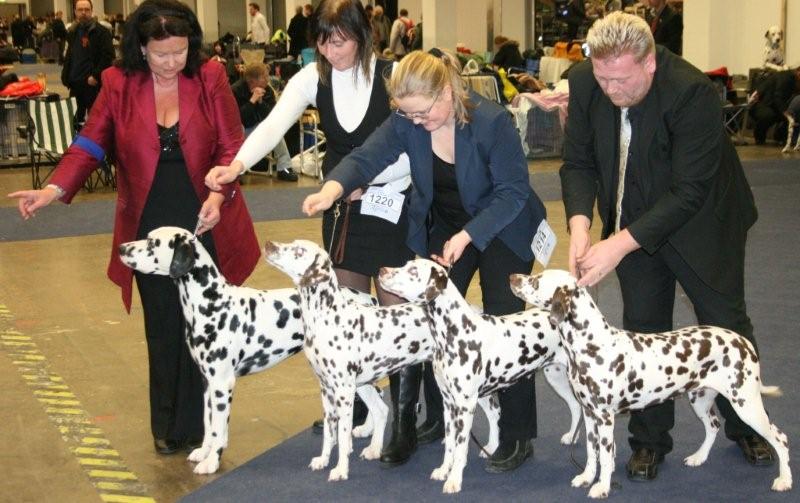 We had nothing to choose from for the Breeding group today. Of course there should have been one more black male in the group to make it look better, or at least a black bitch.
Here come the cow with milk.......It was only Becca that fed our dogs, and she was freezing on her head but not on her body...strange??? Or is it just me that is not that modern that I know how to dress those days *S*!
Louice did a great job in the final ring, but do You know what she have been doing????
She have been missing to enter her puppies to this show ha ha ha and that was the only shows that they can be shown as puppy...poor Louice she was so disappointed of her self.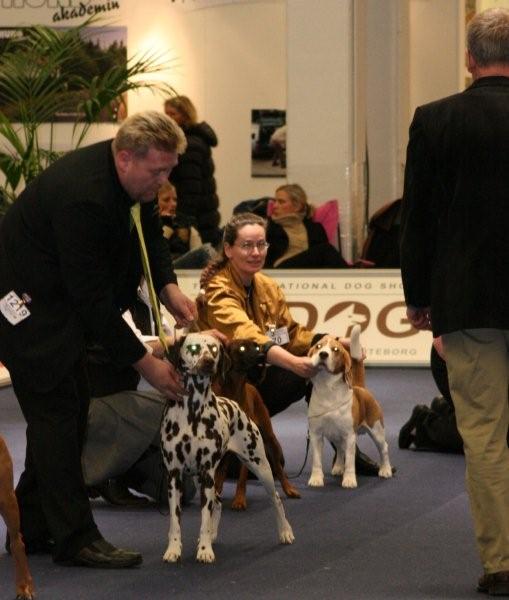 In the finals for Group 6 today Jill was one of five left!
Karl Erik Johansson from Sweden was judging the group!
'
Good girl Jill she was BIG 3 and showed very well, that is most important.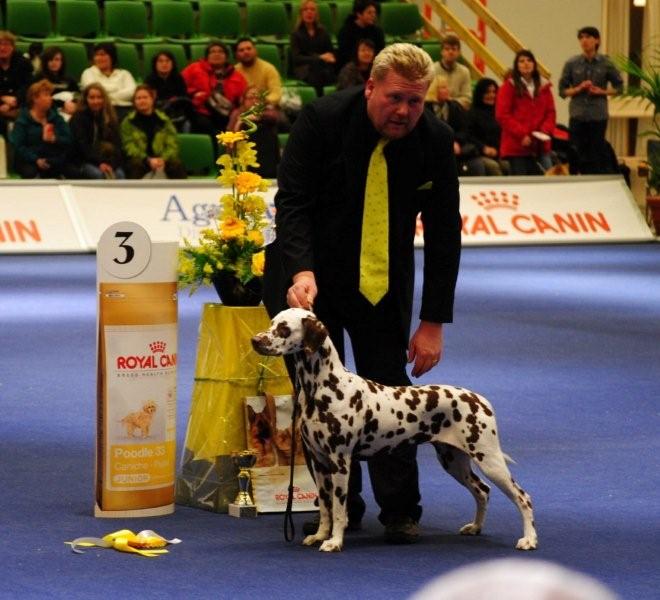 Thank You David G for this much better photo than mine.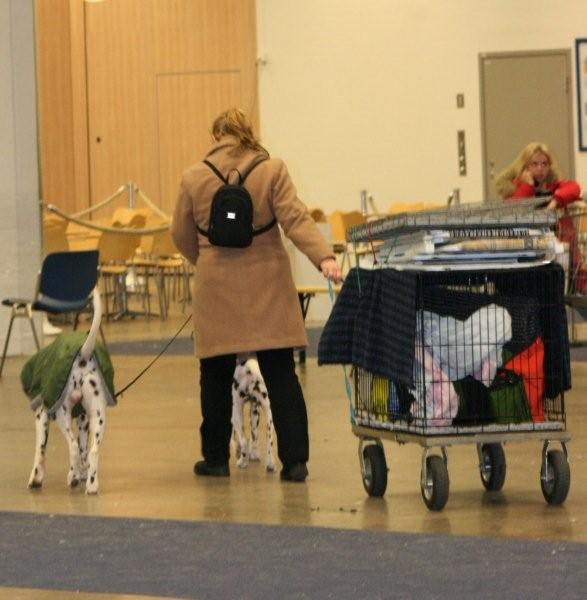 Jill got everything that Rune had in his pocket. We all packed together and started our journey back home again.
Maria and me......Celebrating that this day was over with a banana rolled in dark chocolate, Mmmmmmmmm!
David took the photo of course.
Home again to a very cold Götene -24,8 degrees Celsius, but it was warm in the house, and the puppies was even fatter than normal after having Jonnie staying with them for two days *S*....he is so afraid to give them to less as he know that we want them fat.
Happy that we could sleep a bit longer tomorrow even if we are going to get visitors at 11 o'clock. And we have to go back to Gothenburg about two o'clock.
Zzzzzzzzzzzzzzzzzzzzzzzzzzzzzzzzz!
Thursday 7 January 2010
Int Dog show in Gothenburg. Judge Moa Persson, Sweden.
Today we will bring Daddy, Jill, Devlina and Perfect.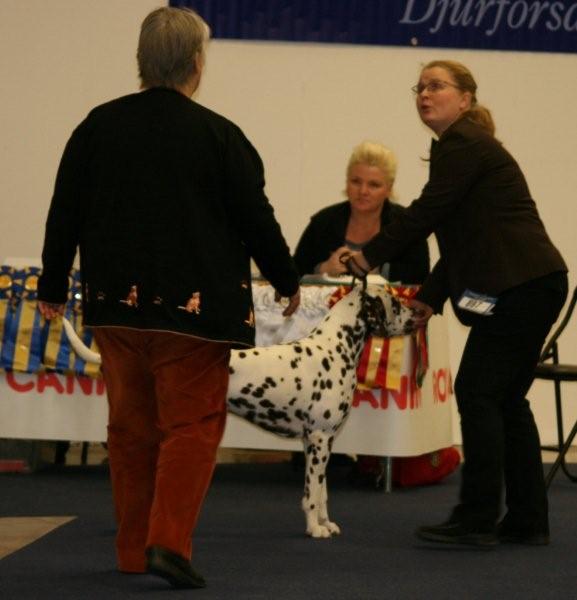 Hildegunn with Muppe was the first in intermediate class and Daddy have to wait a bit longer until champion class.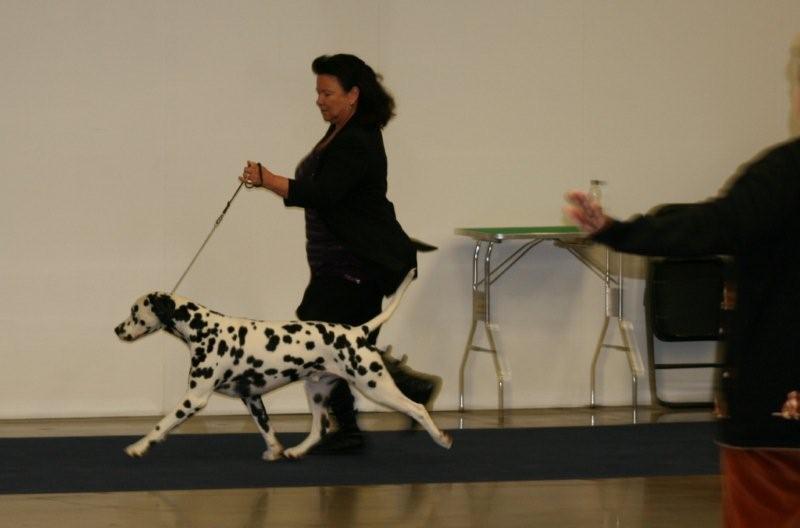 From the side and from behind. Judge Moa Persson from Sweden.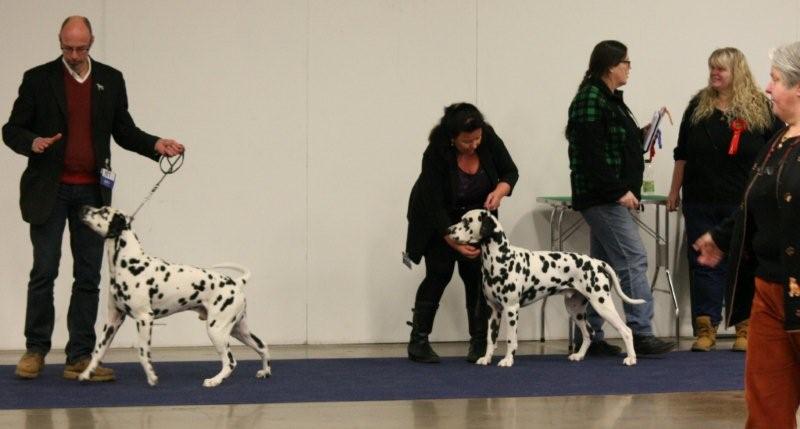 Only three males in Champion class.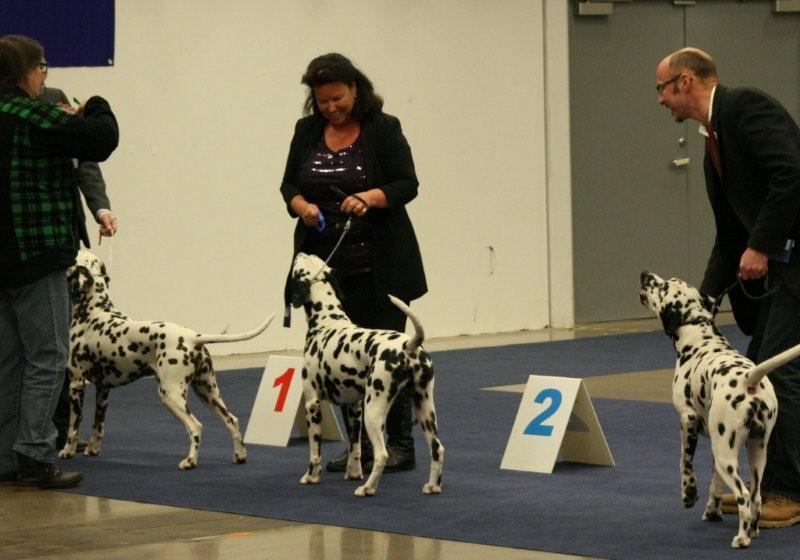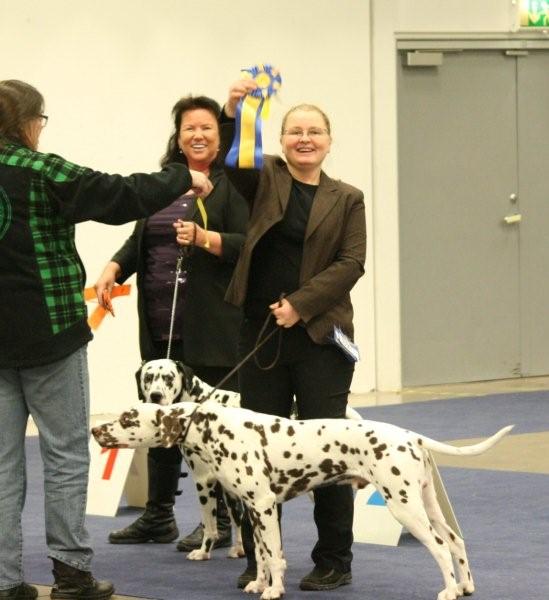 Daddy was beaten by a Norwegian dog, but as Dalmrosa's Toro Bearnaise already is an International Champion the CACIB will be transfered to Daddy when he ended up as Second Best Male. Nr three was Hildegunn and Muppe that got his second CAC today, we were all so happy for You Hildegunn!!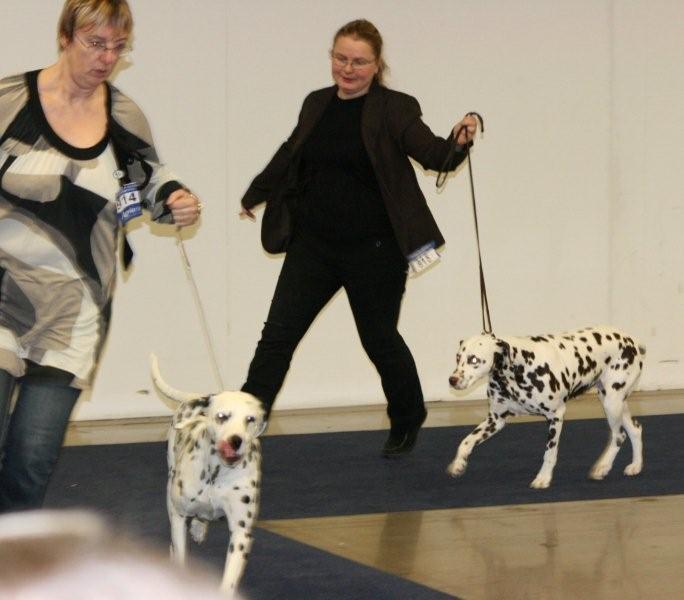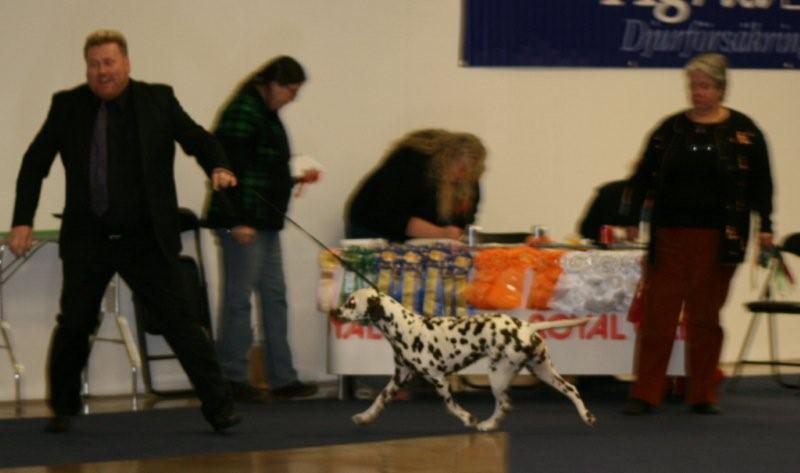 Jill's sister Vinta is not that fond of Dogshows as Hildegunn, but she need only one cac to be a champion so she keep going. Jill love to be in the ring!!!! and Rune too *S*!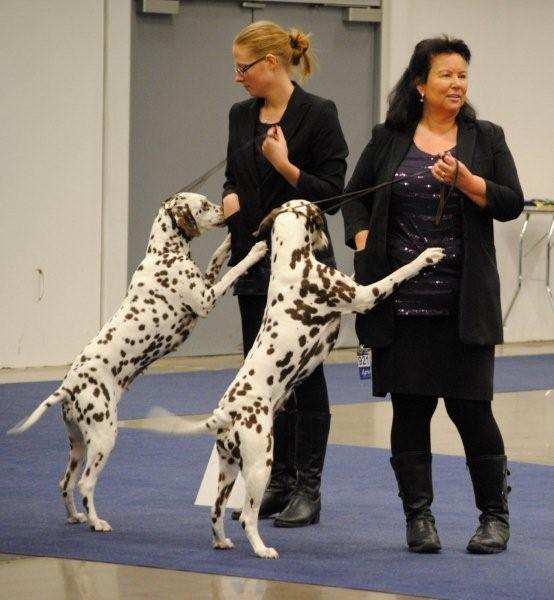 Perfect with Jenny and Devlina with me, both very happy and very hungry!
Photo by David G.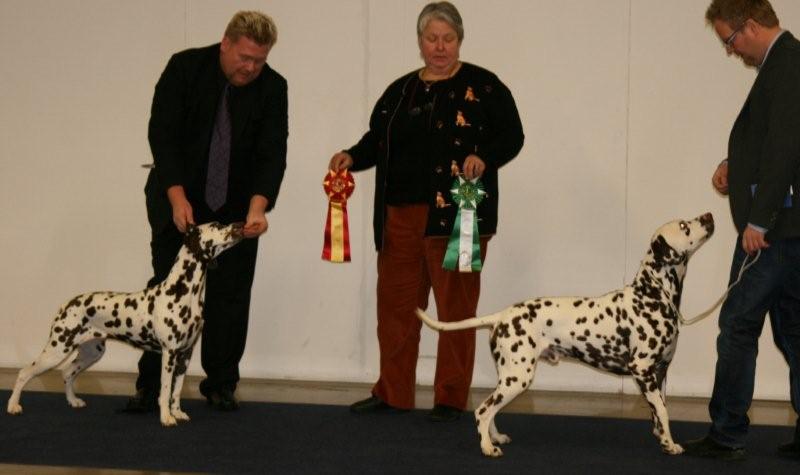 Our grand old lady Jill 7 year was entered just to be in the Breeding group but became BOB, Hurray!! Dalmrosa's Toro Bearnaise BOS!
Becca, Jennie and I waiting many hours and freezing in a very cold and drafty Expo. Rebecca have been on diet with success so she was the only one that can eat buns.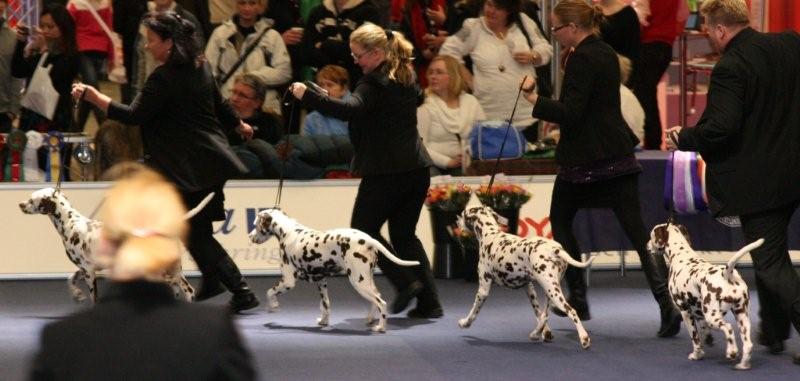 Photos by Jennie.
Jilloc's Joyride, Journey To Your Heart, Miss Perfect and Reflection In A Mirror.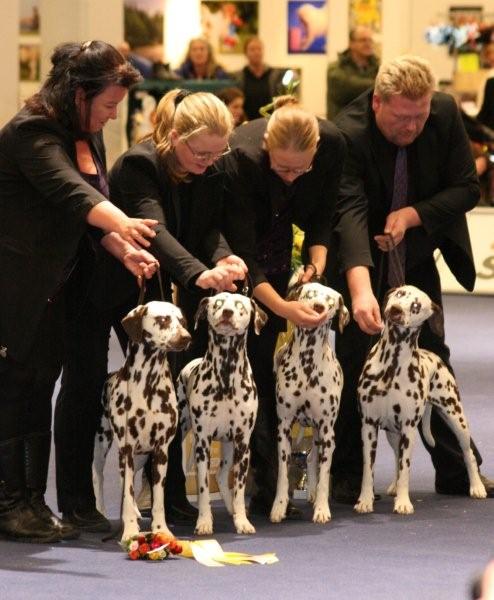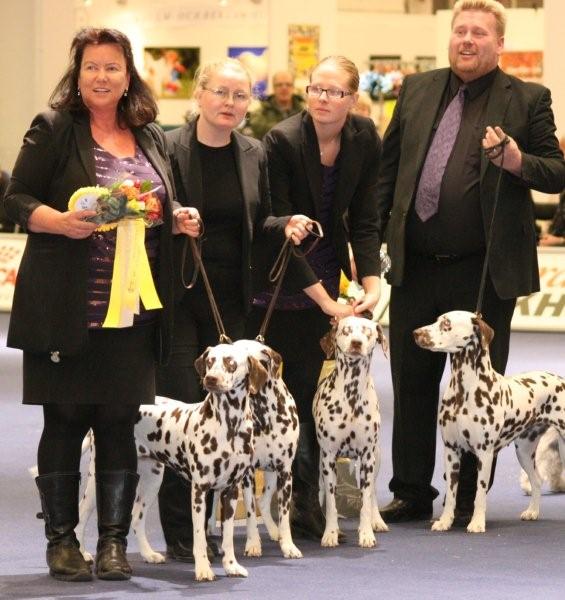 It was a good start of the year to be BIS 3 Breeding group. Just to learn to SMILE...girls!!!!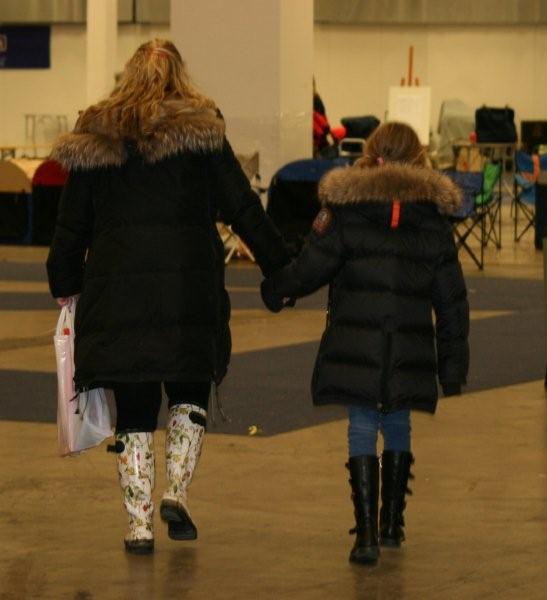 Then Jennie and Ellie went back home for today, bye bye!!!
Judges table!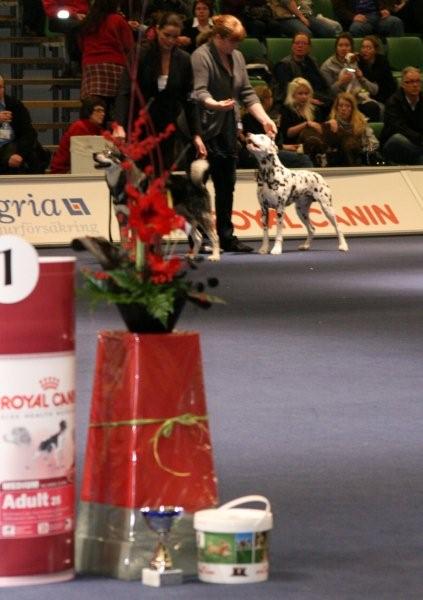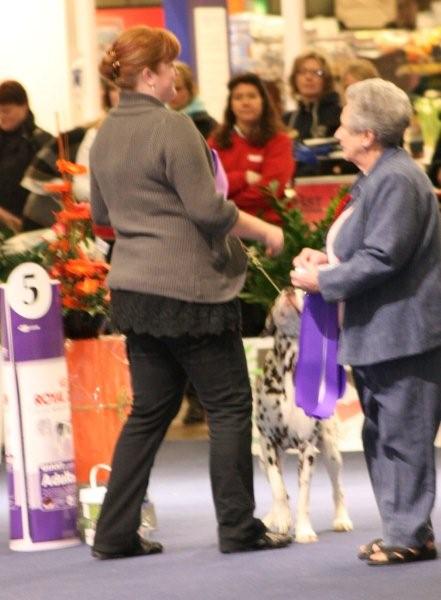 Maria and Hercules (Ch Ekryda Hercules, Devlins son) was placed in the VETERAN final today, CONGRATULATIONS!!!!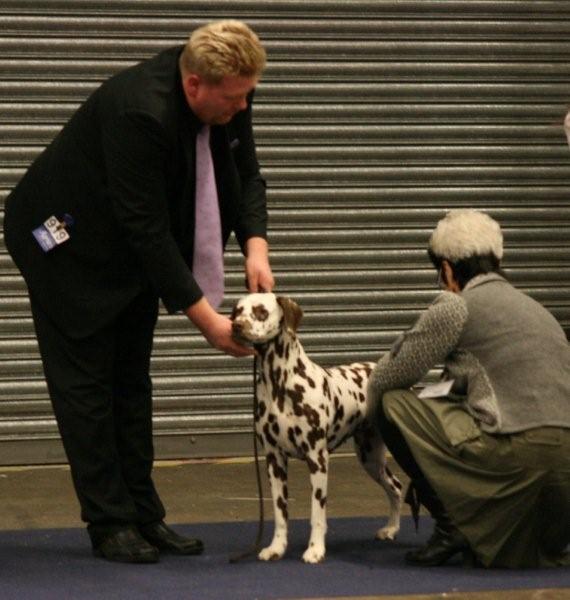 Pre judging before the ring of honour. Judge Nina Karlsdotter, Sweden.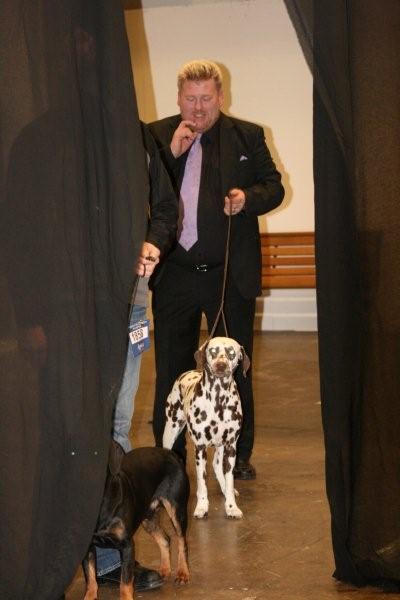 Waiting behind the scene for Group 6.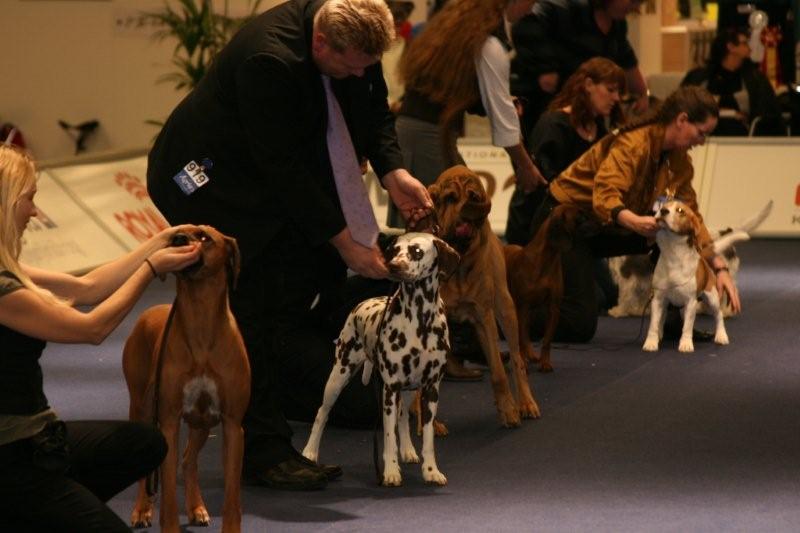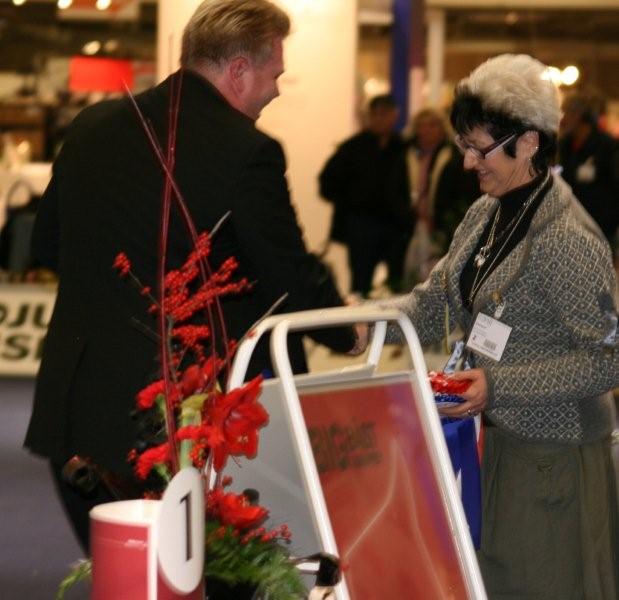 Finally one of five........and hurray Jill became BEST IN GROUP!!!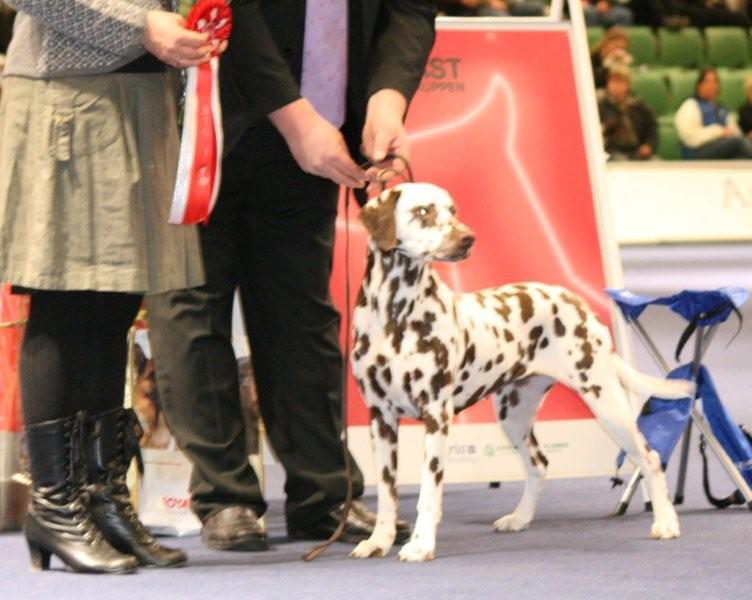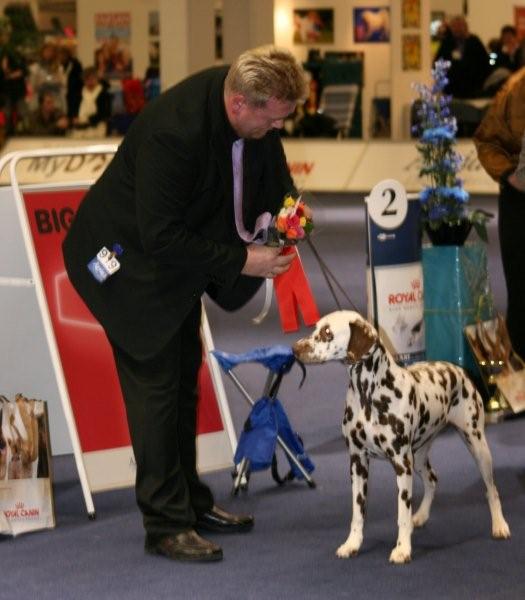 Photos by Jenny, and me......we got almost only bad quality photos today, shit!!!!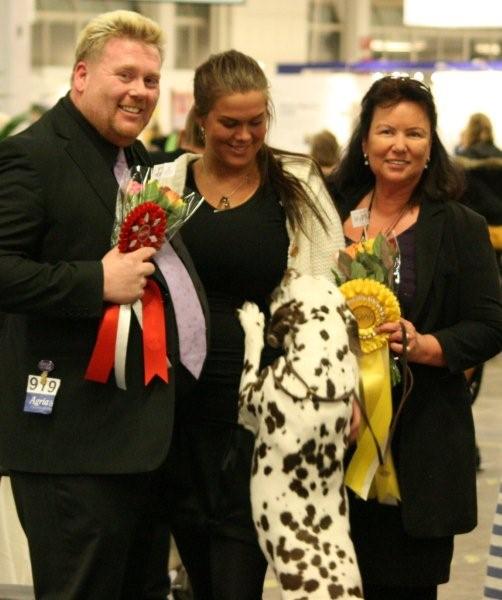 Hurray what a perfect day!!!!! But now we have to go back here to Gothenburg at SATURDAY too for BIS, and of course we love to do it *S*!
Even if we have planned to sleep for two long days saturday and sunday this weekend, but this is a luxury problem!!!!
Two hours later we were home, and both Rune and I eat a lot of chocolate to keep awake the long way. We were very tired
Wednesday 6 January 2010
Maria and David leave in the morning, before we were up, as there where snowstorm again and they were afraid driving to Gothenburg in lot of snow on the road with their caravan.
More snow!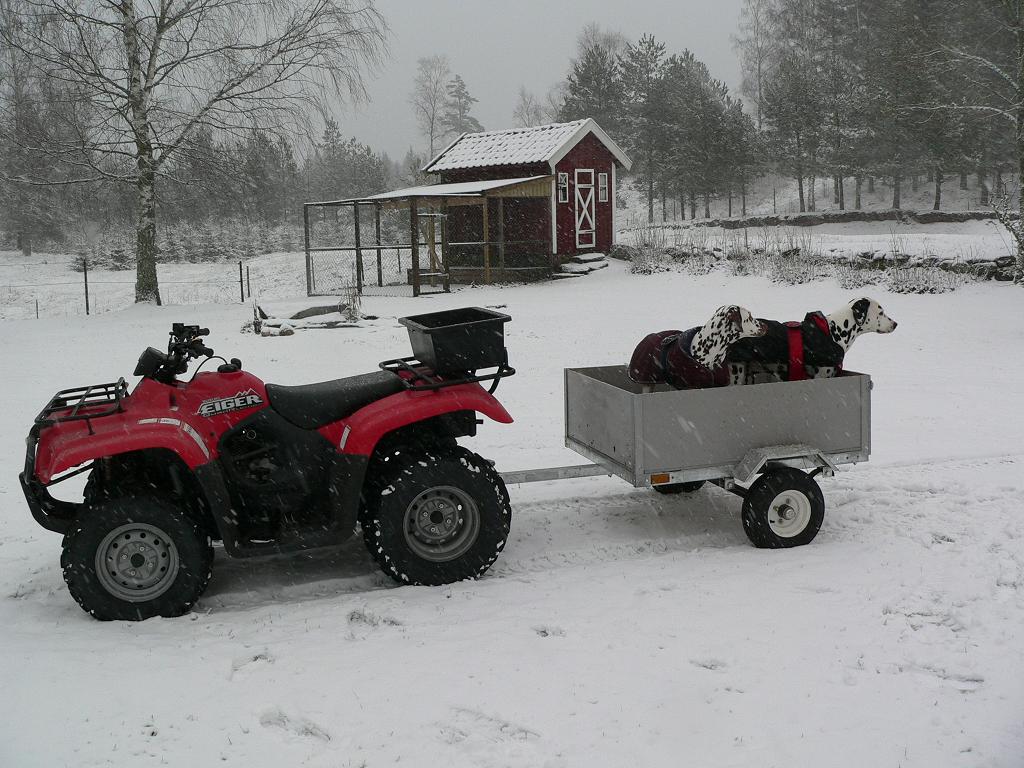 Puffie and Eddie at Carolas home last vinter!!!
Carola came in the evening with Perfect, she is busy tomorrow and we will bring Perfect with us and Jenny will show her, as Rune have Jill in the champion class and I have Devlina there too.
Tuesday 5 January 2010
I was up early and go to the vet again to take some vaccinations and a health test on one of the puppies. Snow snow and snow even if it is -14 degrees outside it is snowing...
Soon after I was back home in the middle of the day Maria and David came here and they bring their caravan and their dogs.
Snow, snow and snow. Beautiful, beautiful and beautiful!!!
David was in love....again *S*!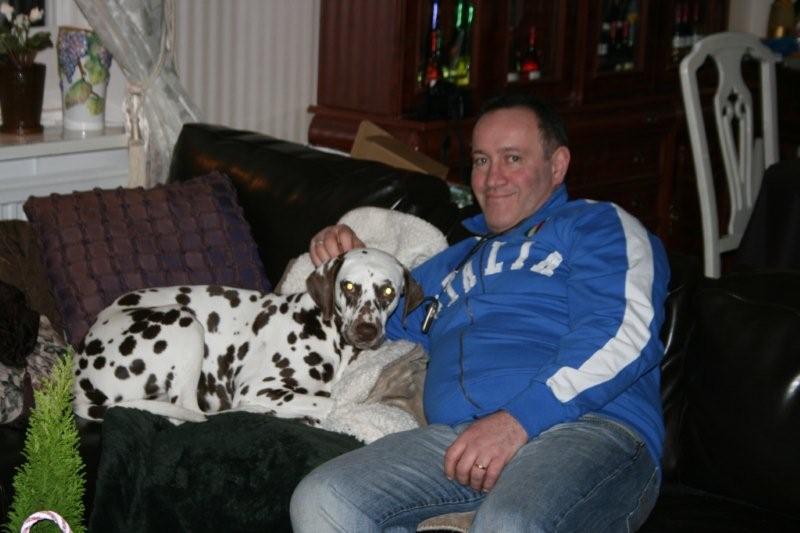 Who do You find on the floor when they are here???? David is always lying there with his camera *S* and VIP was so happy to see someone that he try to eat him up *S*!! Jill was happy too.....!
We try to take new photos of small and big puppies but it is not that easy now and it is always so dark inside.
Both of my boys first Vic Junior and then Mr Belgian Blue *S* Very Important, love to start to show them soon.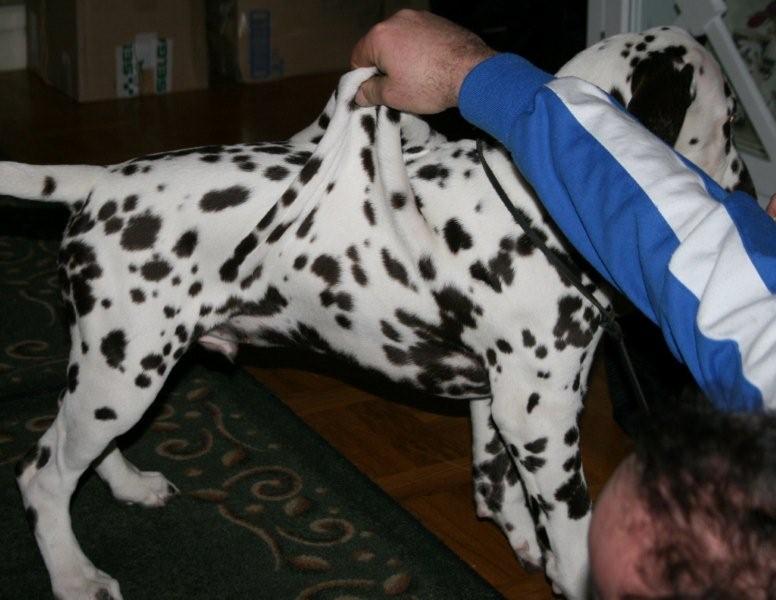 VIP have a VERY large costume just now *S*!!
Monday 4 January 2010
Thank You Carola that bring Perfect to the ultrasound this morning so I can stay at home.

Carola called and said that there were many puppies on the scan, HURRAY, they will be born around 7 February 2010.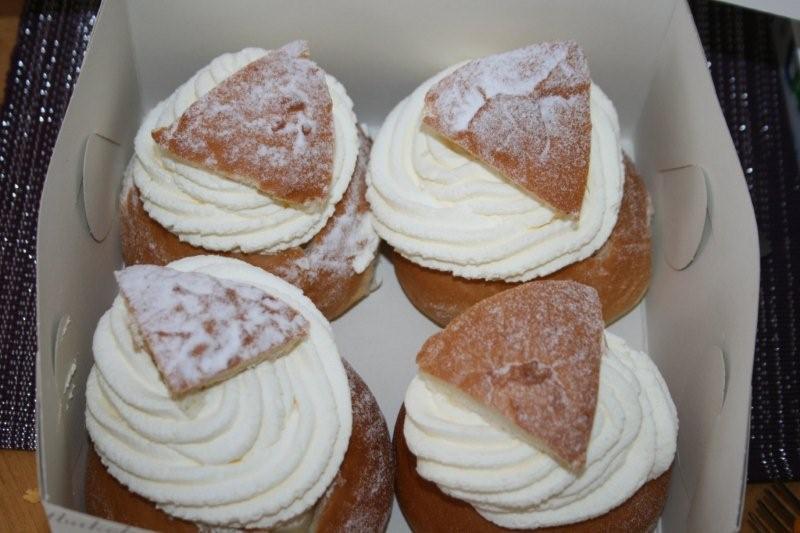 Roy came with "breakfast" SEMLOR, this is a special kind of cake that they start to make after Christmas and for some months in the beginning of the year. It is cake, sweet almond cream and cream. I am not so fond of it thank god, but I eat one or two every year.
There are two persons in Sweden that eat MANY semlor every day and it is Roy and a man called Bert Karlsson, he is living in Skara close to us and he is a famous Record producer he is the man behind Abba, Carola and many singing persons...but his goal in life is just o eat more semlor than Roy *S*!! Both of them is crazy!!!!!! And fat of course!
Sunday 3 January 2010
Up too early on a VERY cold day, it was -22 degrees tonight, Brrrrrrrrr! Thank god for the heat pumps!
At 11.30 we will be at the Christening of Hanna and Jens daughter Alicia in Götene Church just 2 km from here. Normally she should have been Christening in our closest church for Hanna, Jens and us Vättlösa Church 200 m from our house, but they have told Hanna that it was too expensive to heat up the church for just a Christening...very strange I think. Of course we would like her to have it here in "our" church.
Alicia was as calm and happy as ever.........but she did not know that when they came to the church a quarter before it will start....her mother and father have forget the Christening gown at home *S*, thank god they live only 1,5 km away!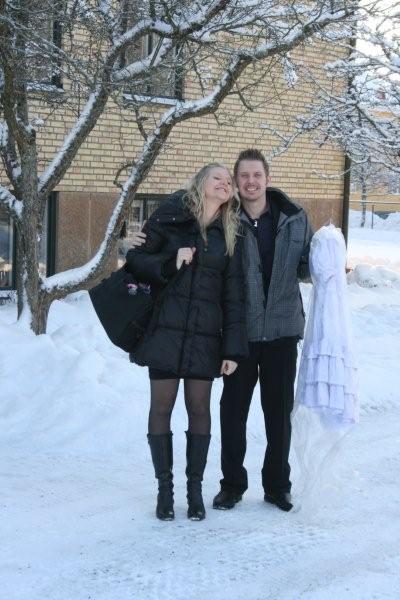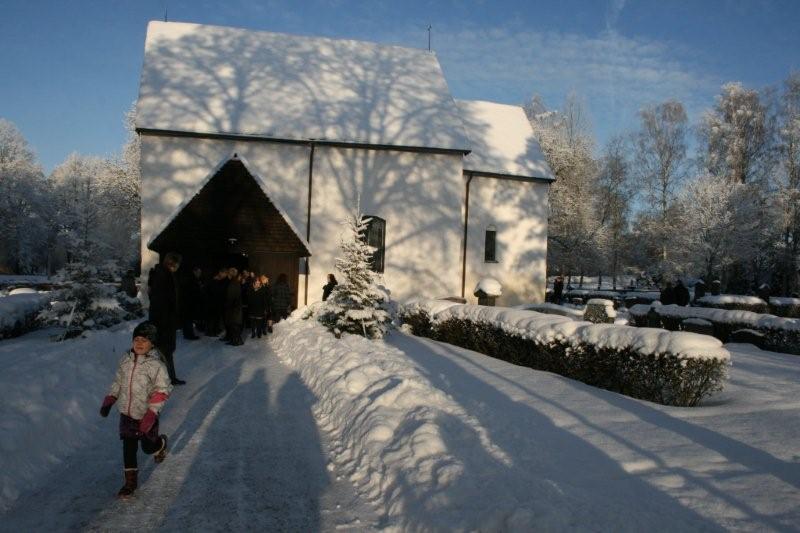 It have been -22 degrees tonight, brrrrrr it was too too cold to go out, but it was beautiful and sunny and cold!!!!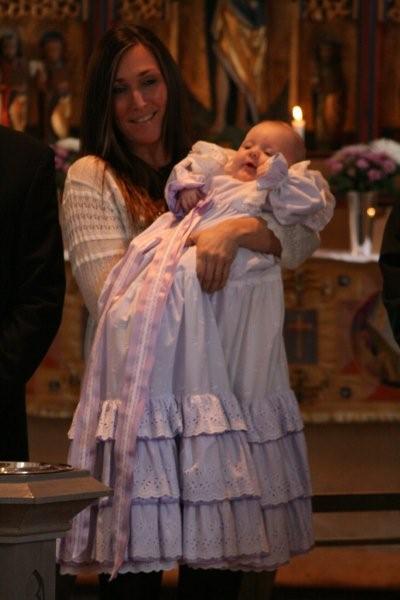 This beautiful little girl that was smiling under the whole ceremonies in the church when she got her names:

Alicia Florence Eleonora

She was wearing Jonnies fantastic christening gown that we made for him 1990, and that my grandchild Ellie used in 2000 and now it was time for Alicia to wear it.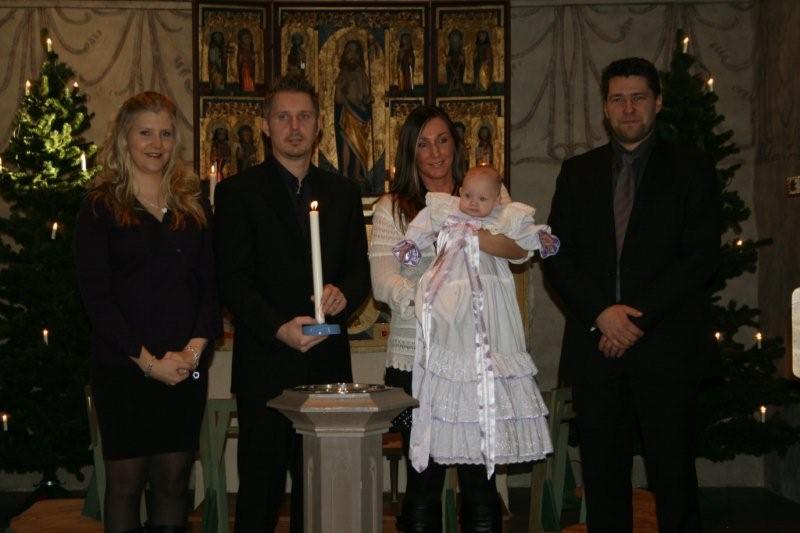 Hanna, Jens, Jennice (Jens sister) and Patric.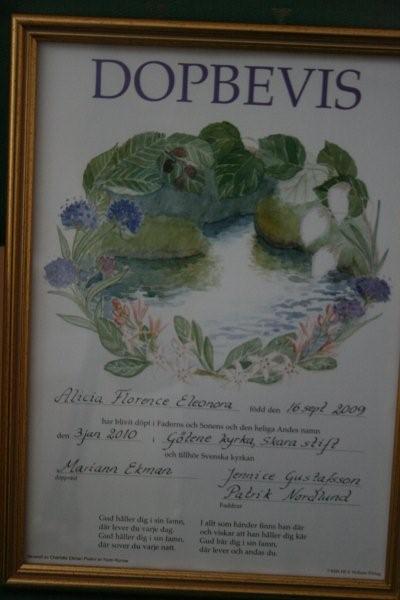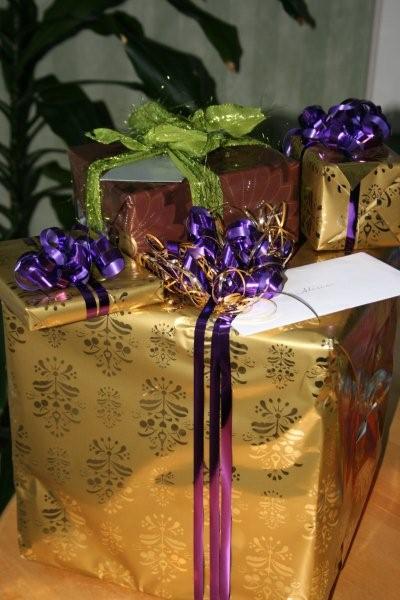 Golden presents from us, and lot of things for the little girl.
We bought a baby ladder from SIA that she can use to climb on in some months, and some more things to buy from the same collection.
Then Hanna start to sing for Alicia and us all....and the little girls was laughing !!! have she heard it before *S*!!!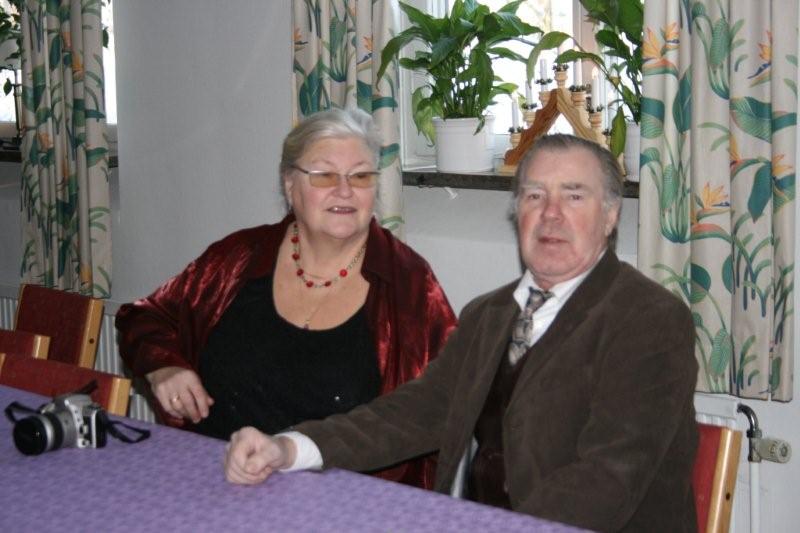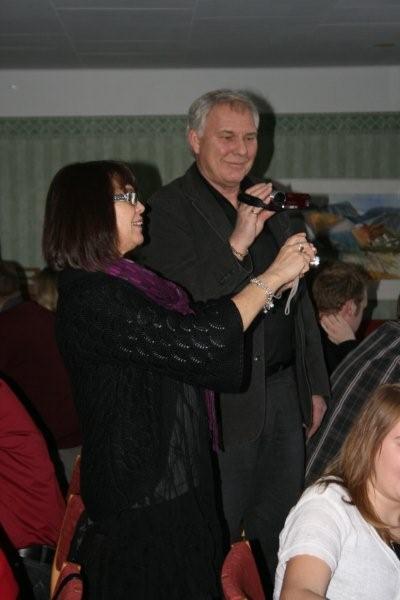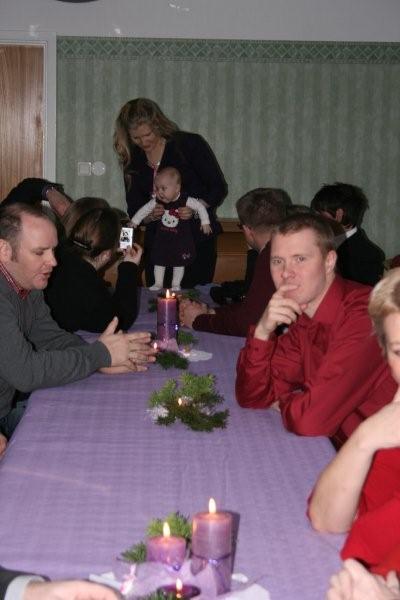 Hannas Mother and Father and Jens Mother and Father......and lot of friends.

When we were back from the Church Eva and Arne have left with their caravan, they were going back home after over a week here. But we meet soon again...as always!
And hopefully they move up here very soon!
Saturday 2 January 2010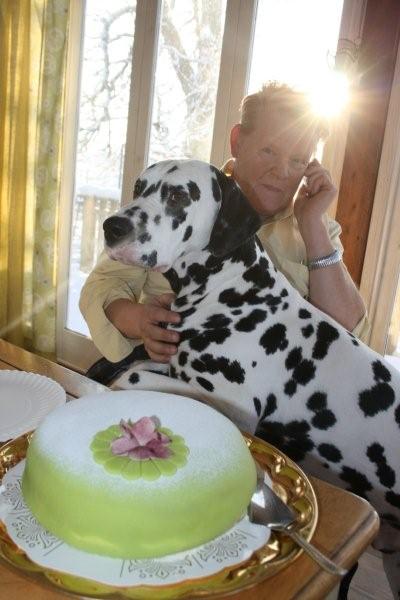 Before Helena and her princesses leave for Stockholm Roy came with the "regular" breakfast cake.......puh!!!!! SOO easy to be on diet!!!!!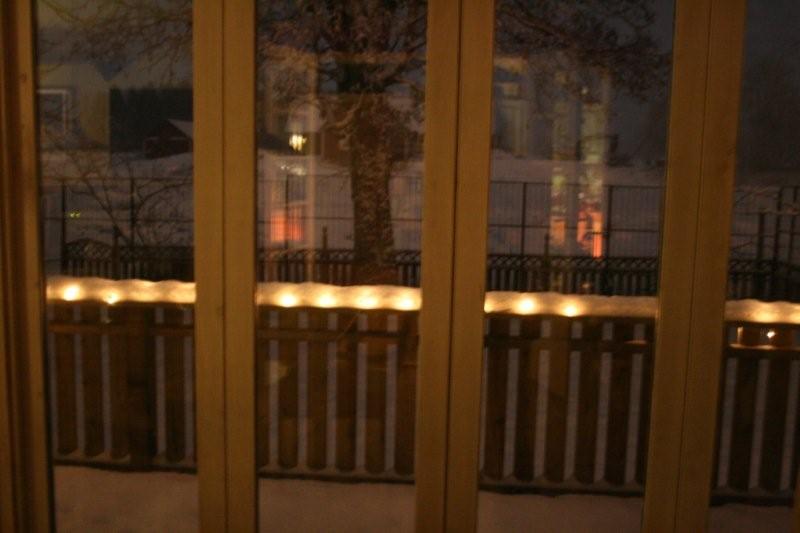 Still so beautiful to look out from the windows!
Friday 1 January 2010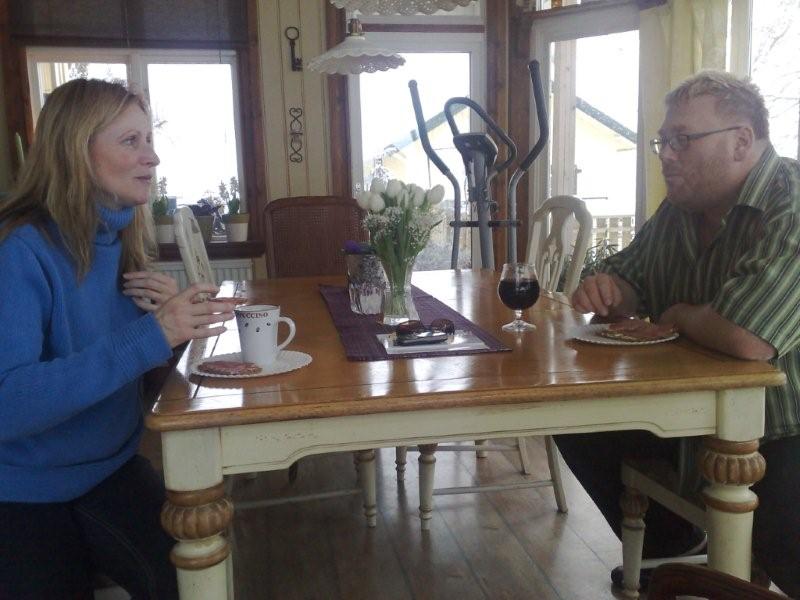 Helena have to work a little after breakfast as we were expecting visitors this cold morning.
She and Rune have been planning for a long breakfast but they just got one sandwich each before we have to start the morning work *S* I am a hard employer!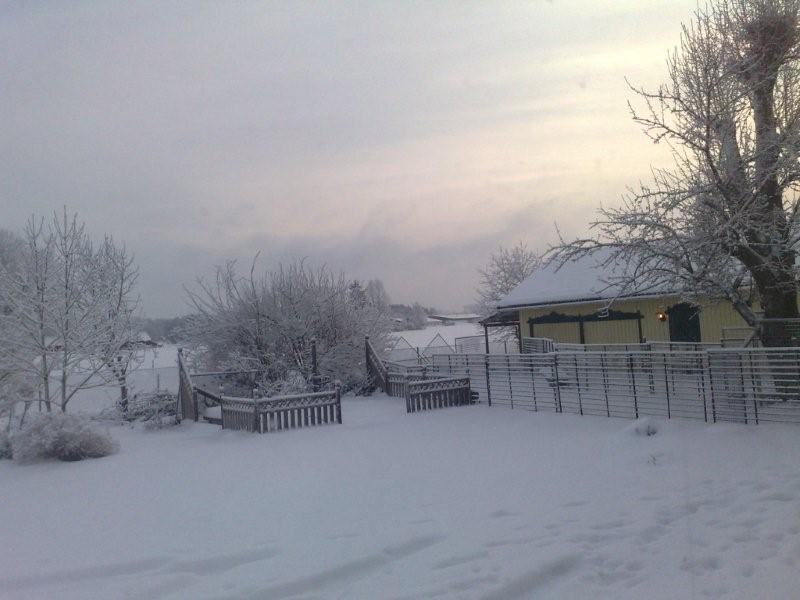 My fathers birthday so we were at the grave with new lights again in the afternoon it is sooooo beautiful there but it start to be a problem with all snow.
Devlina told Marie Louice that Victoria want to sleep in the bed in the night just as she does...Jill don't care about what they do she is always Nr 1 up the stairs in the evening and she decide where the other dogs are allowed to sleep. Her place is under Runes blanket so often when we haven't seen that she is in the bedroom before us we call her name as we think she is still on ground floor but then we can here someone talking under the blanket already *S*!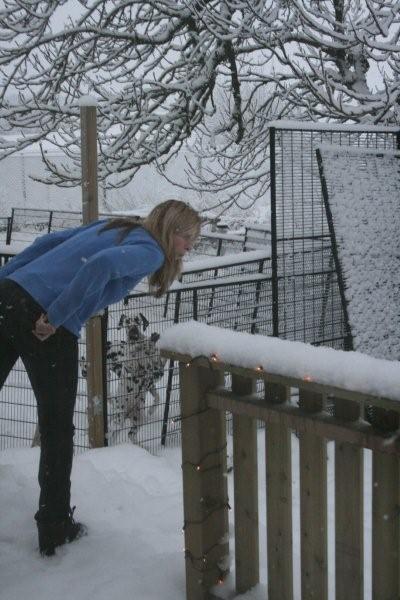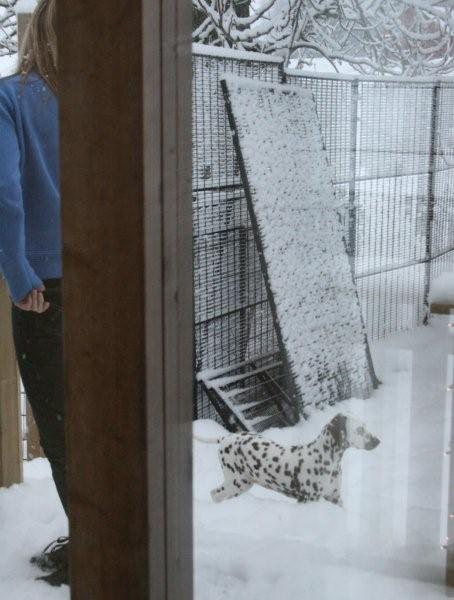 Helena followed Victoria out in the snow.....I am impressed that the puppies are so clever to go out and pee in this very cold weather.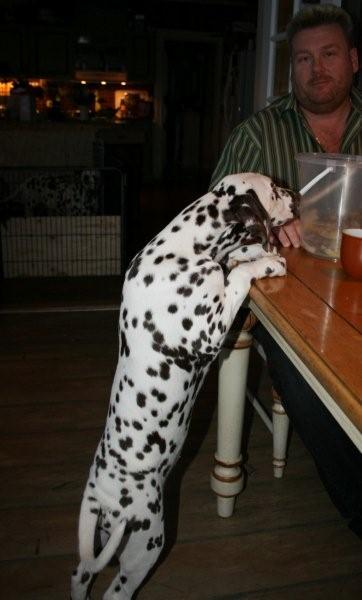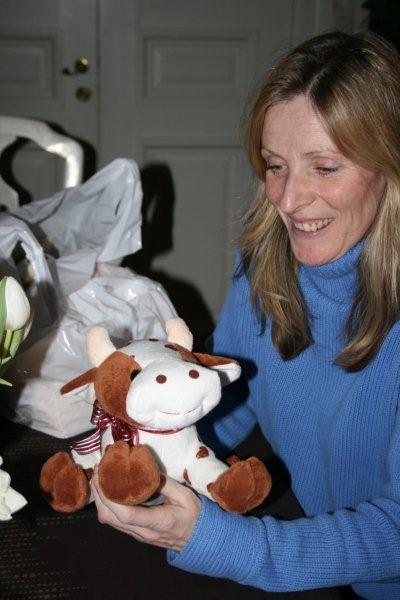 Victoria was curious! Milda and Molly got their Christmas presents from Marie Louice and Ville. Helena was happy for the spotted cow *S*!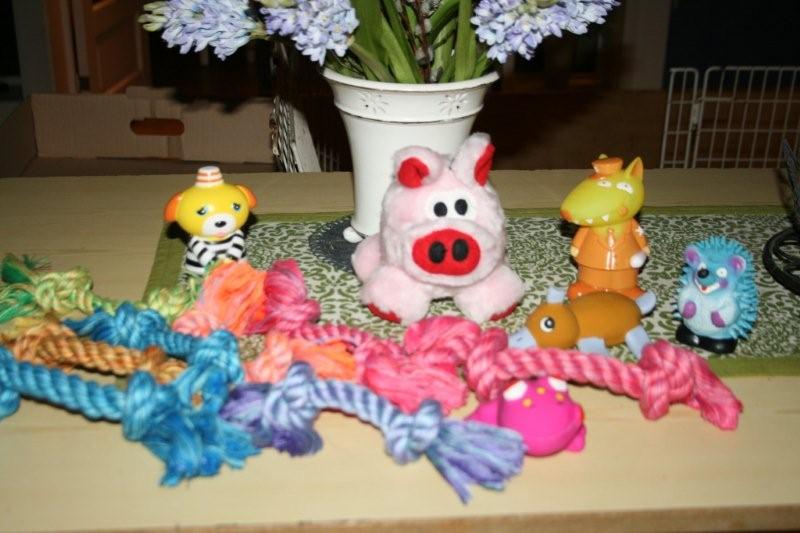 Gloria and puppies were happy for toys today!!!!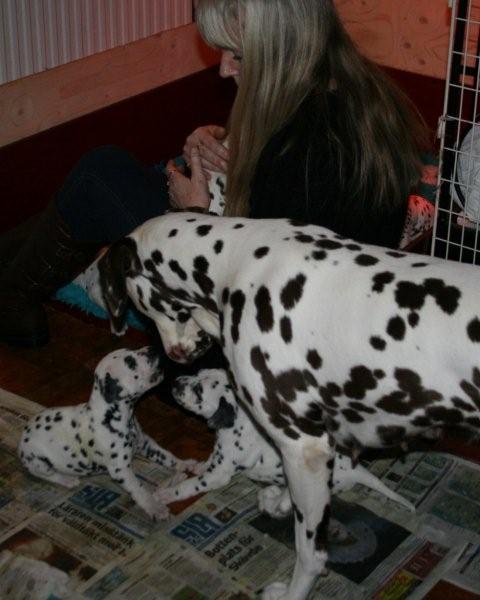 Always someone in the puppy bed. Here is Eva and Devlina babysitting. Victoria and Daddy wanted the same toy of course.....he is such a baby!!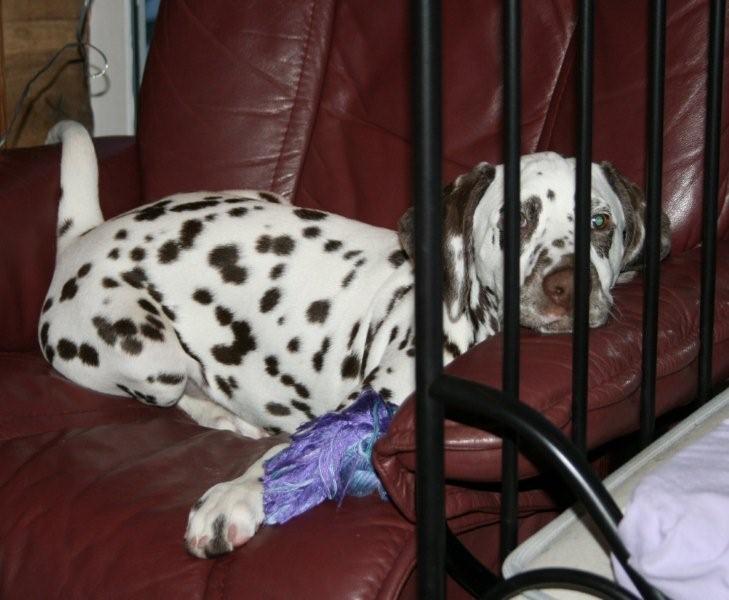 After playing Victoria have to rest a little...it is hard to try to steal toys from Daddy!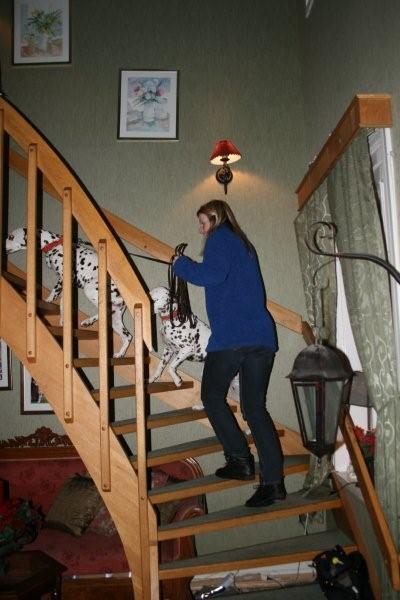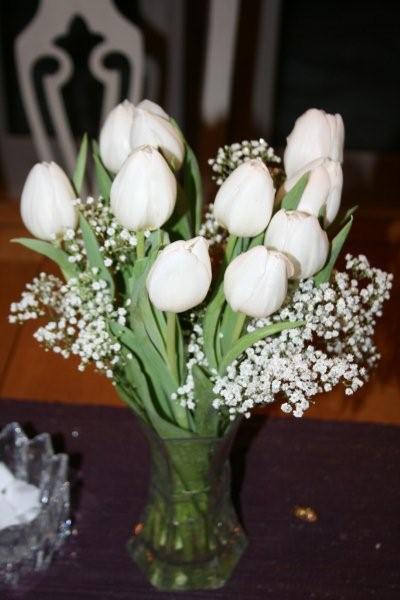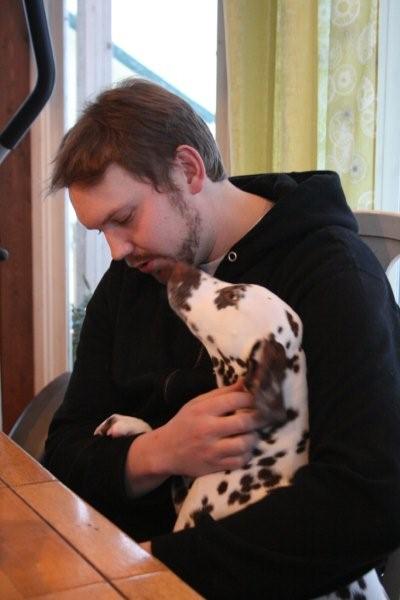 Even it was less than -20 degrees Helena went out for walking her dogs. Milda and Molly was not that happy to go out. Nice flowers from Helena. Here is Victoria saying hallo to her new papa for the first time.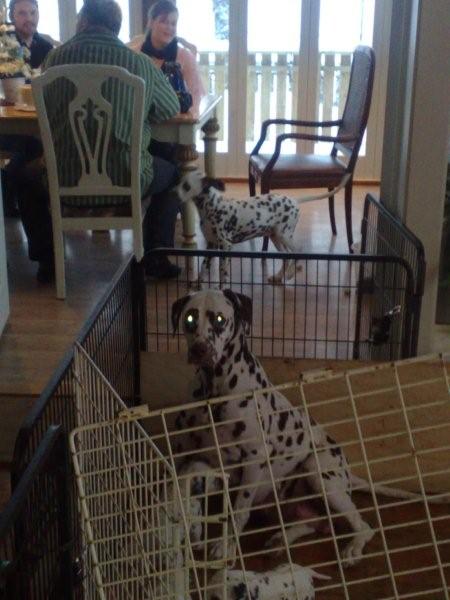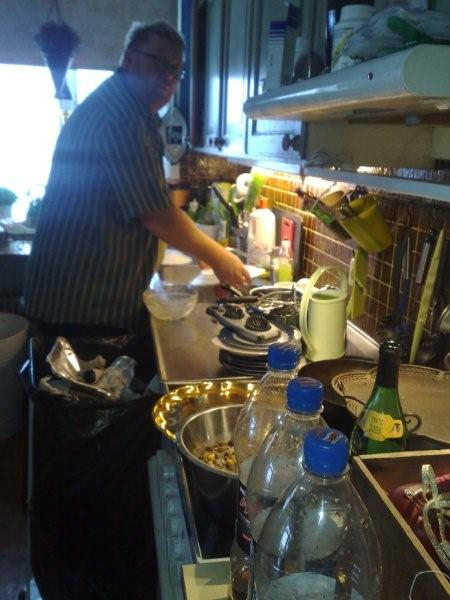 Gloria love to show her puppies. Rune love to take care of the dishes when he is free *S*!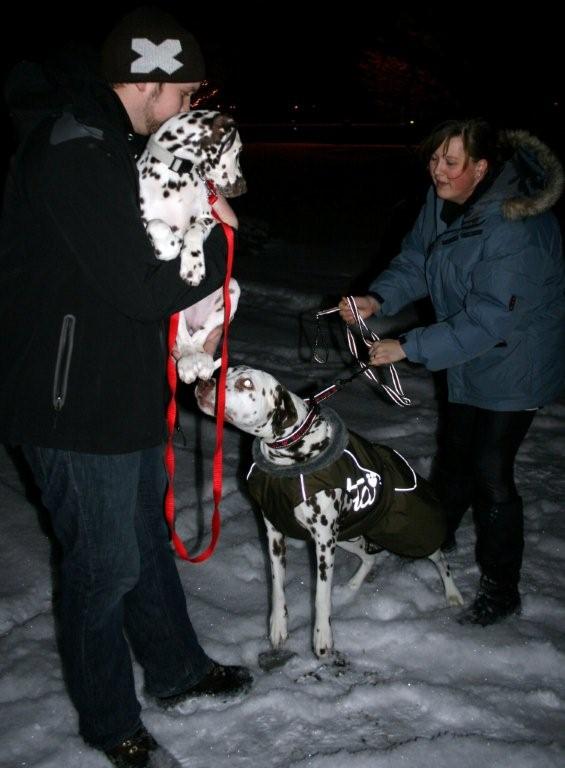 Ville was happy for a little sister. Thank You for nice flowers we got today.