Sunday 28 February 2010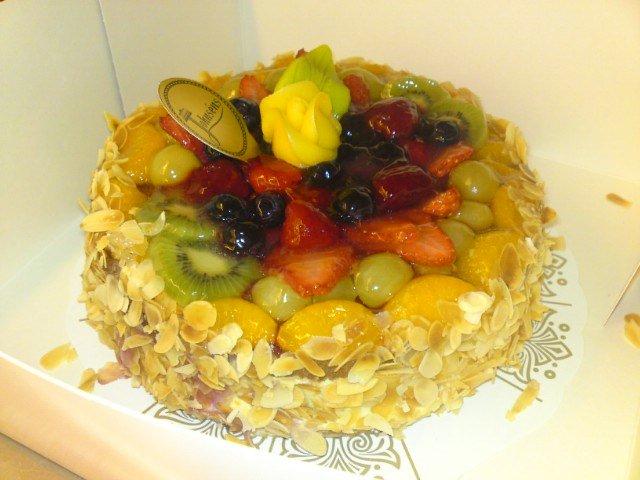 As it is Sunday I think that everyone should eat a nice cake (this is from Nathalie's homepage)!
In the afternoon I had visitors in my store and after that I was feeling a bit sick and yr....we spend the evening in front of the TV.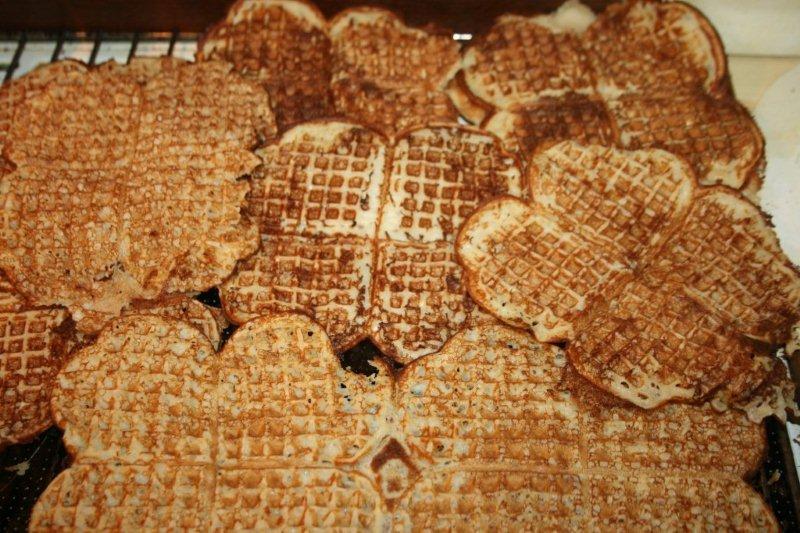 Rune made waffles for all of us here.......As he have been longing for that for a long time but have been on the diet so it was not allowed......today he eat many *S*!
Saturday 27 February 2010
Rune start very early this morning to drive to Enköping to judge a cocker special show today. The weather was not that good.........Roy and I have to go to Gothenburg to Nathalie that will celebrate her birthday today and we are happy to meet Eddie of course....most of all.
Jennie, Ellie and my mother was already there when we arrived.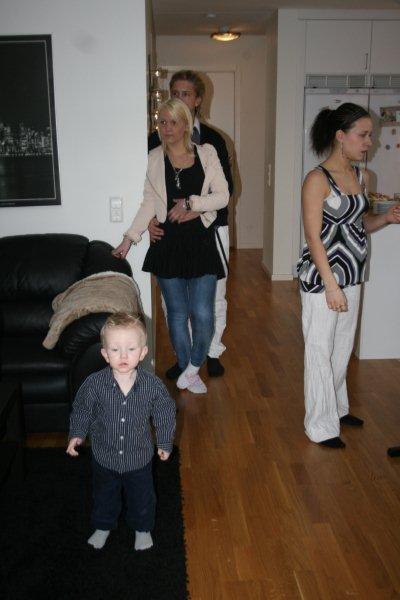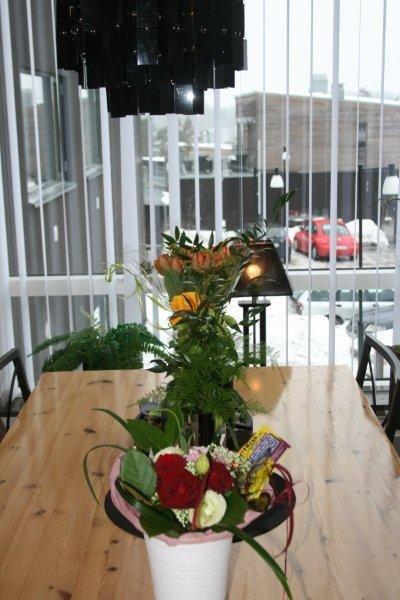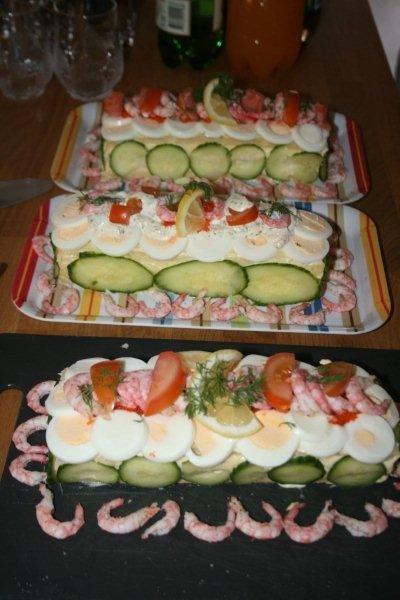 Some from Nathalie's family was there too......and Nathalie's sister have made Swedish Smörgåstårtor, Mmmmmmm.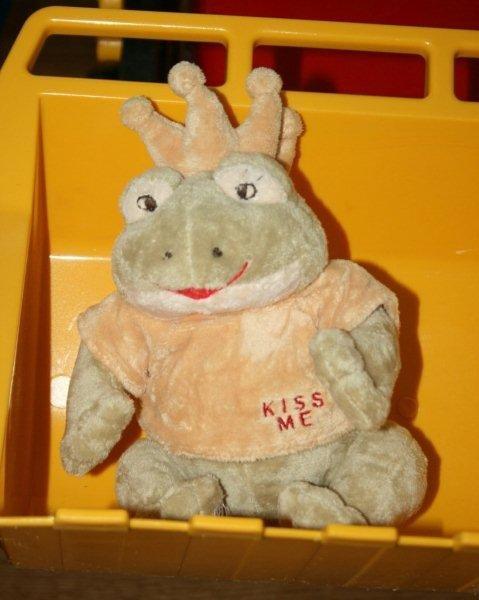 Best of all was to meet Eddie and Ellie of course......I have bought a frog to Eddie that he can kiss and see what will happened *S*!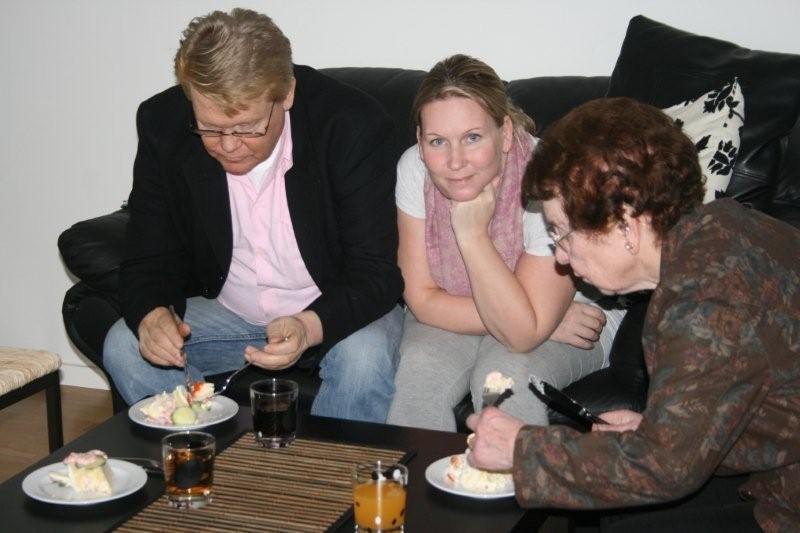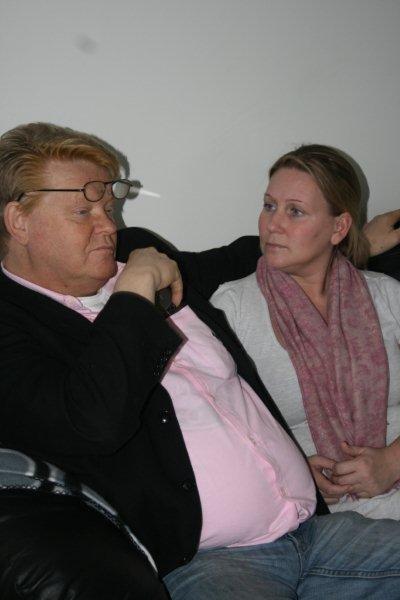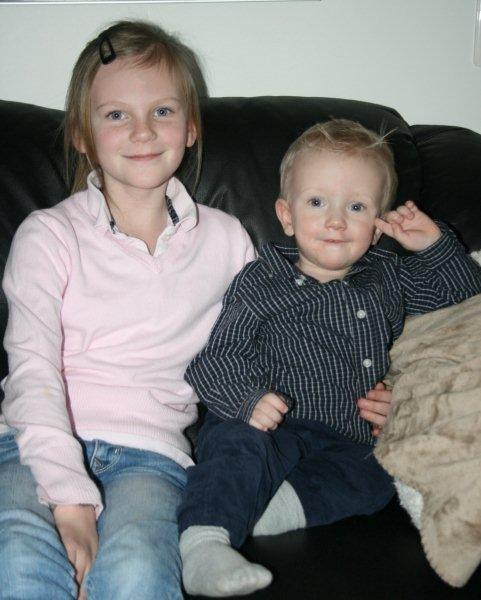 Eddie was happy for visitors and he is fond of Ellie.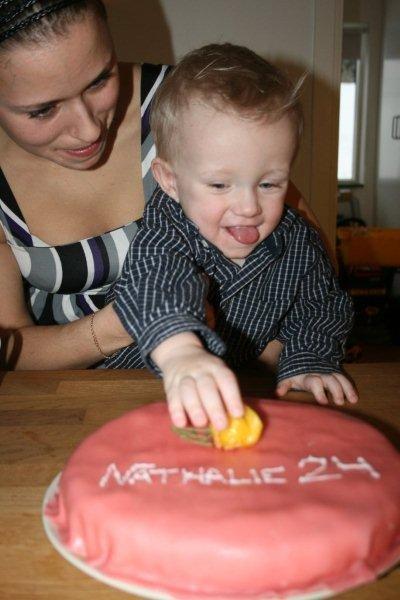 Eddie is very playful and want to be everywhere.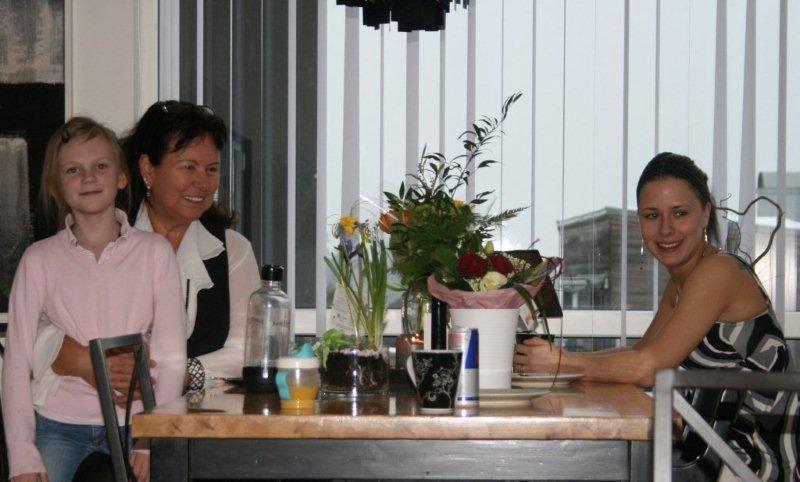 Ellie me and Nathalie at the kitchen table.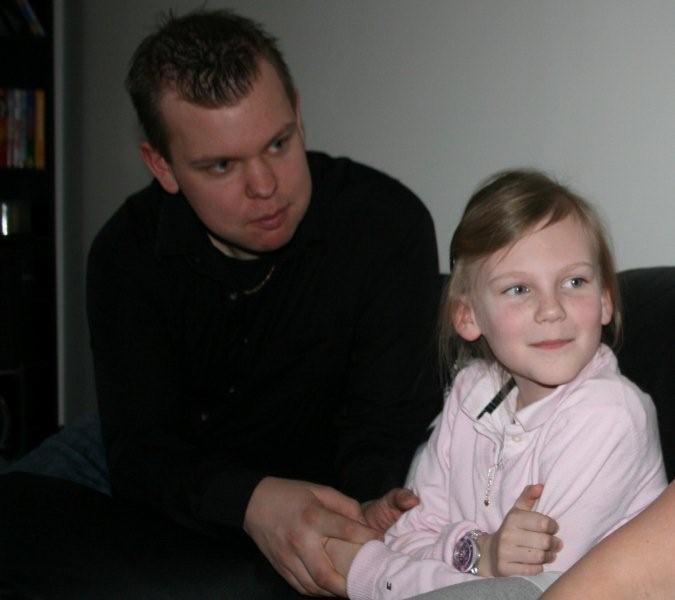 Jimmie and Ellie have always been fond of each other.....Eddie kept us all occupied today *S*!
Nathalie is fond of candy and eat a lot from the bowl ha ha.....After some hours we have to hurry back home and after two hours Roy and I was back in Götene......Rune was on his way back home but was so tired that he have to stop and sleep in the car for a while. He was back home some hours after us.
Eddie have learned to say grandpa and Roy was happy for that.
Runes best dogs today in Barva.
News from Spain
During the day I "talked" to Alberto in Spain many times as Dollar was BOB today in Valladolid and in the afternoon Winner of Group!!
Congratulations to both of You!!!!!

Friday 26 February 2010
Thank god it is raining..never thought I should say that *S*.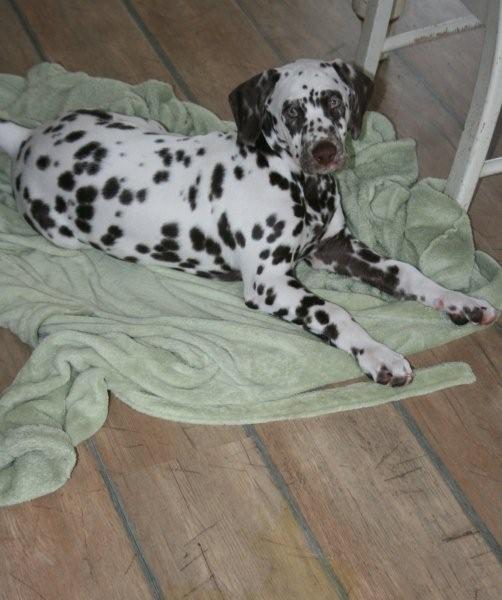 Ticket have been naughty...she have pee on the floor and then she took my morning gown and put over the wet.....so I couldn't see it (almost)......And she think that she was so smart *S*! And she try to look so innocent.....
Poor Soloist is sick and haven't eat for many days and Jennie have now been in Slöinge with him so they can have full control over him day and night.

Those photos speak for it self....or!!!! Fantastic Pia!!!!
Especially this one with a pug in front and another behind so it is better to have all paws in the air *S*!!
This afternoon I got the information that my missing friend have been at her work and now we know that she is alive....we have been wondering..........if I can say soo. And I have to try to start not to worry as it just seams that she do not want to have contact with her true friends anymore....or is she not to allowed to? It is very strange and when You have had a close person that You know is so decent and honest and that You can trust in every way that have shared her ups and downs with us and then suddenly disappear under ground....Then You really think something awful have happened to her when she don't reply to all our attempts to get contact. And especially when there are more than people that she let down...that is even worse....
And then some nice news.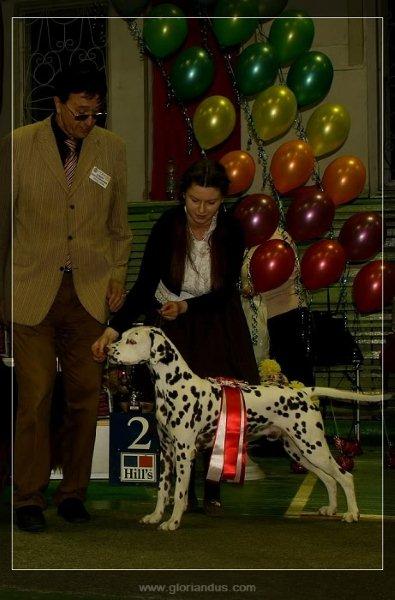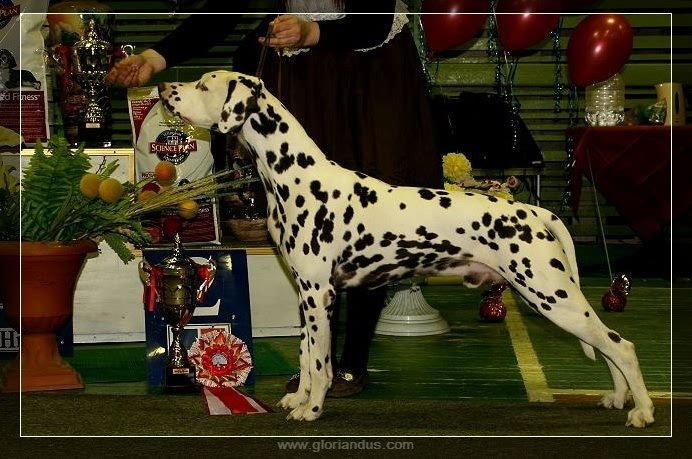 Ch Timanka's Real Power BIG and BIS at kennelclub show, Valentine show. Congratulation kennel Gloriandus. At the same show his daughter was best Junior winner, see picture. Another daughter was BIS puppy
1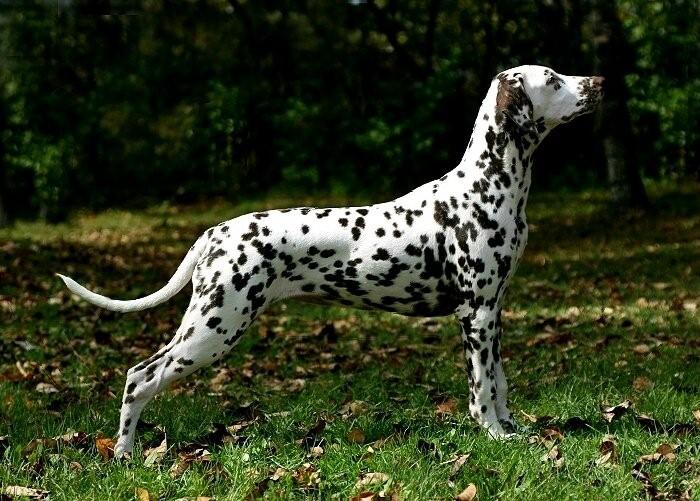 Gloriandus Zlataslava
Thursday 25 February 2010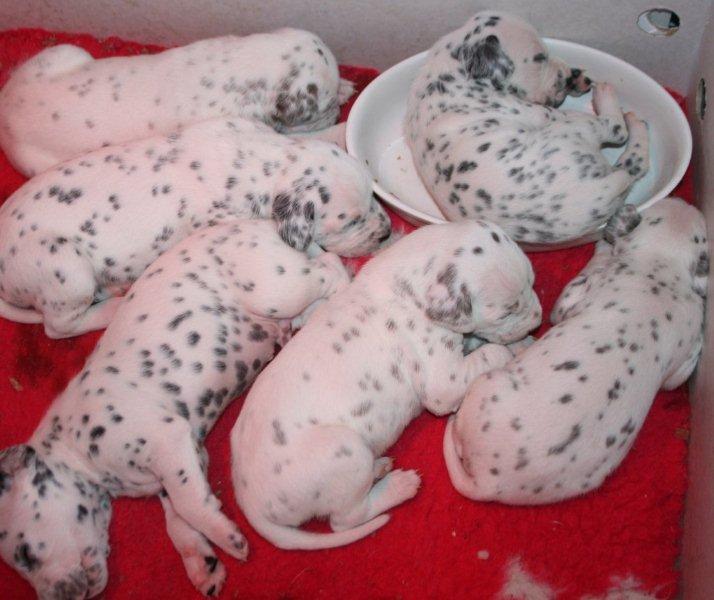 One smart puppy decide to sleep in the cup so he can be the first one to see when the food come next time *S*!!!
I am waiting so much to meet first of all Eddie at Saturday!!!!!!!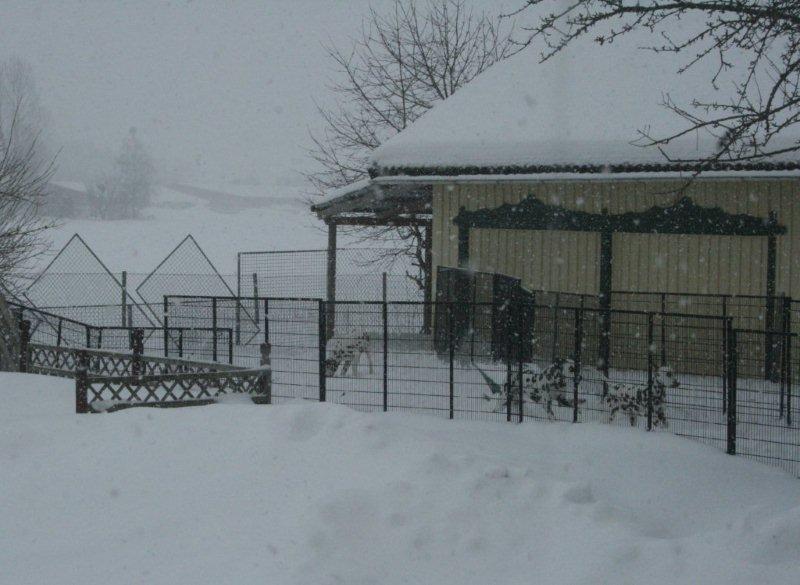 More snow again!!!
Wednesday 24 February 2010
As I have think that Perfect have been bleeding too much last week and I have been in contact with the vet twice, but they think it was nothing alarming yet.....but as her fluid have change colour over the last days and they really disturb her now and she have start to suddenly drink as much water as she can found there is something wrong I think.
Rune will go to the vet 60 km from us very early this morning and leave Perfect there so they can decide what to do.. As she have had c section twice we will not breed from her anymore so it will be no catastrophe if they have to sterilize her, but of course it is not fun with another big operation of her in two weeks....The vet will call me as soon as I can go there to pick her up and bring her back to her waiting puppies.
I could not get the puppies to drink any milk..they just screamed after their mummy.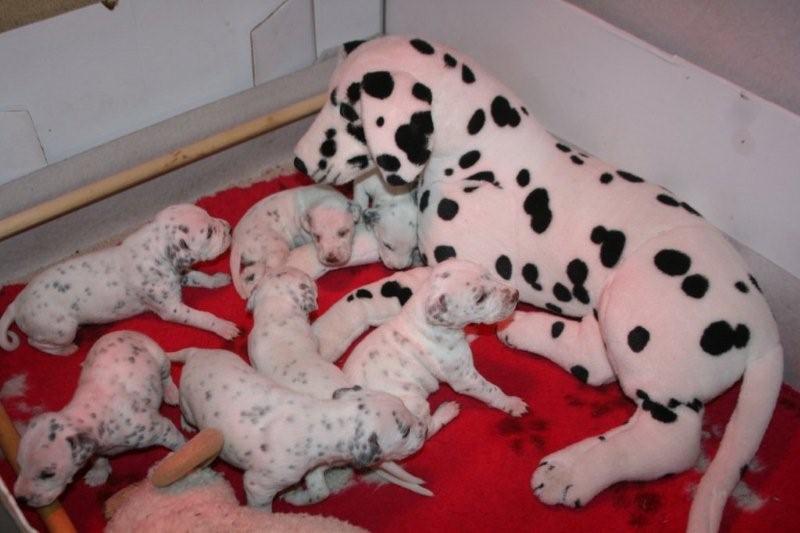 Last night I have forget to bring the meat out from the freezer so I called Roy and he went to the store and buy fresh so I can give them meat and egg and at least some of them eat a little and they all fell asleep with their false mother *S* poor babies!!!!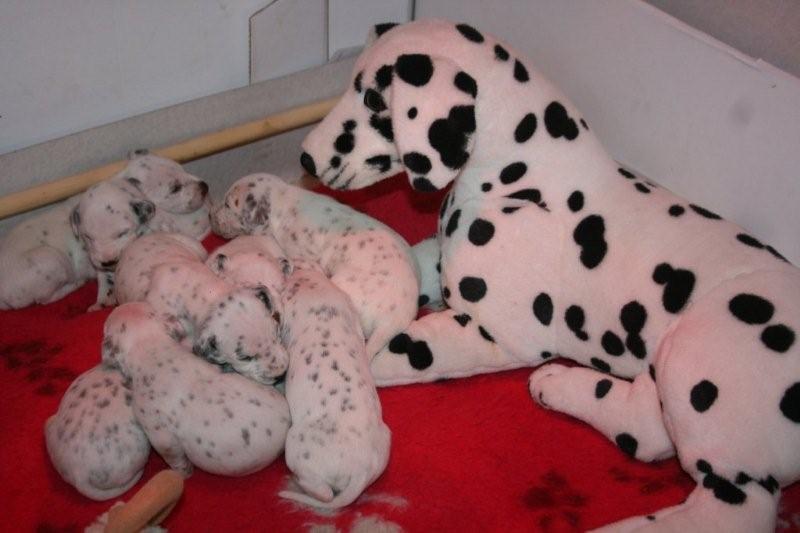 We did not hear anything and I start to be a bit stressed as small babies were very unhappy and hungry already 8.15. Perfect feed them until 6.15 but they still need to eat all the time in this age (15 days).
About 12.30 Rune found a mobile number to one of the girls working at the vet station and reached her and she will ask the vet to call me as soon as possible.......He called 13.25 and said that they have not operated her as they believe that the fluid in the uterus probably will disappear in some weeks and that all blood tests they have done was ok ..just a little bit low iron...of course after all this bleeding last week. she will just continue to eat her antibiotic for a while..
I immediately jump in my car and drive there and pick her up.....We were back home just before 4 o'clock and she have now been away from puppies for almost 10 hours!!!!!!!!!!!!!!!!!! I regret now that I haven't take her there by myself in the morning and then it have probably take just some hours before we have been home again, but I was rather sure that they will sterilize her and then I couldn't be away from the puppies for many hours......I thought!
Mummy mummy mummy we love Yooooooooouuuuuuuu!!!!!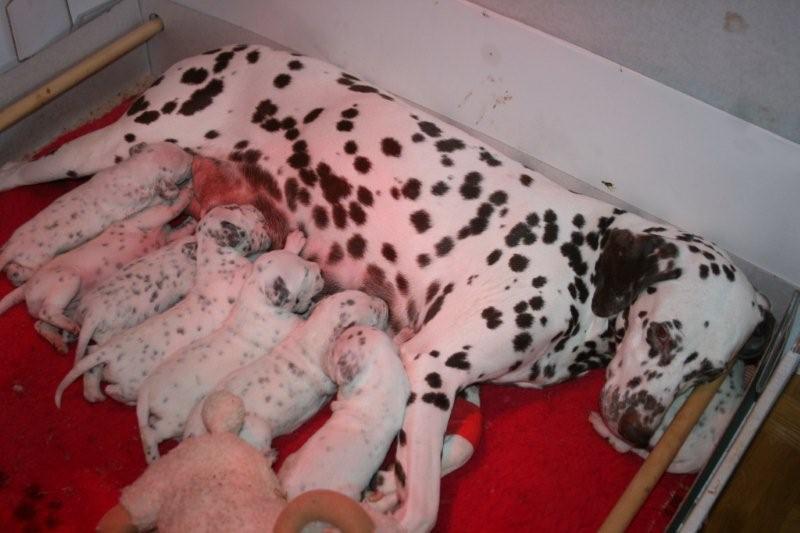 Seven puppies need milk and one need his mummy close to him *S*, as he probably was feed up already! Perfect was so happy to be home with them again after a looooong day!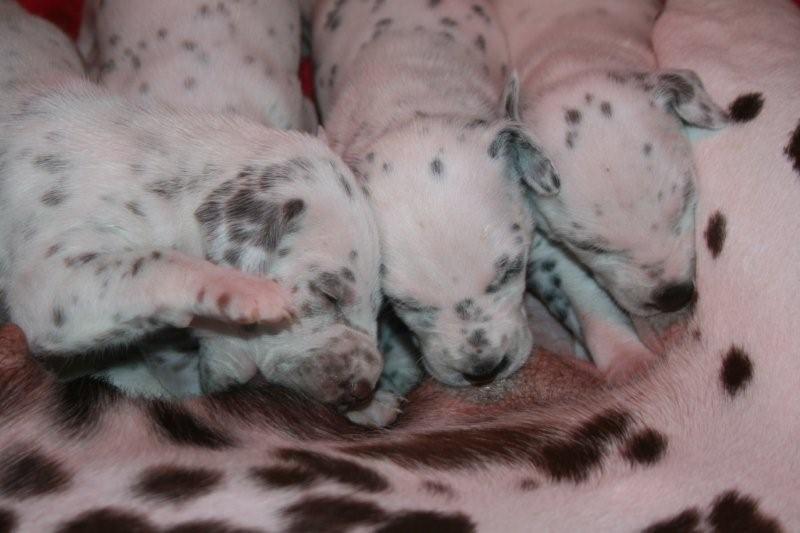 Yummy yummy!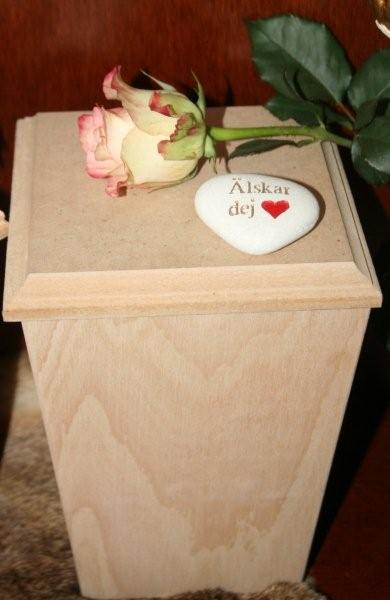 Elliott was ready to come back home so I bring him with me at the same time. Jonnie was happy that he finally was with him again.
Jennie would like that Elliott should stay with Devlin until he have his own memory shelf in his own room, so I put him there and he could chare the angel teddy bear with Devlin for so long, until he will have his own later.
Tuesday 23 February 2010
Nanny Jonnie on his way here.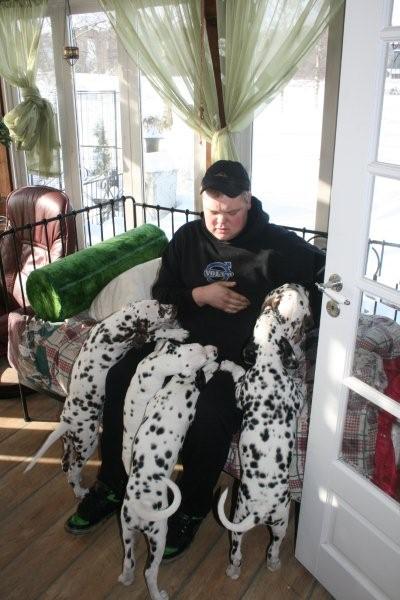 Jonnie came to babysit the small puppies, but 12 weeks puppies thought he was here to play with them *S*!

I have been waiting for a time to the neurosurgeon reception for almost a year and today I have time in Skövde at one o'clock. It took over an hour to drive there as it was terrible on the road...When I was standing at the hospital in the reception and pay for the visit they say that I had no time there today??????
After some phone calls we found out that I should have been at the hospital in Lidköping instead, shit I have over an hour there in this weather. They talked to my doctor there and he was nice enough to wait for me.......that was very uncommon but I was so grateful for that. Even if I have been planning for a quick shopping in Skövde I have to hurry on to Lidköping instead.
For the first time in my life I was examined by a neurolog and if course I hope that he can say something new about my problems. I will get a time for cat scan in some months. He talked to me for two hours and hopefully he can find something out. I was in a hurry back home then after all the travelling, but I had to buy flowers first as Jens have birthday today (And Jill too and all Jilloc's J Litter born 2003). I send him an sms but did not get any answer so he might have jour tonight. Jill got the flowers instead, and was happy. Ok, she have to share them with Bosson that had birthday yesterday (Jilloc's L litter born 2004).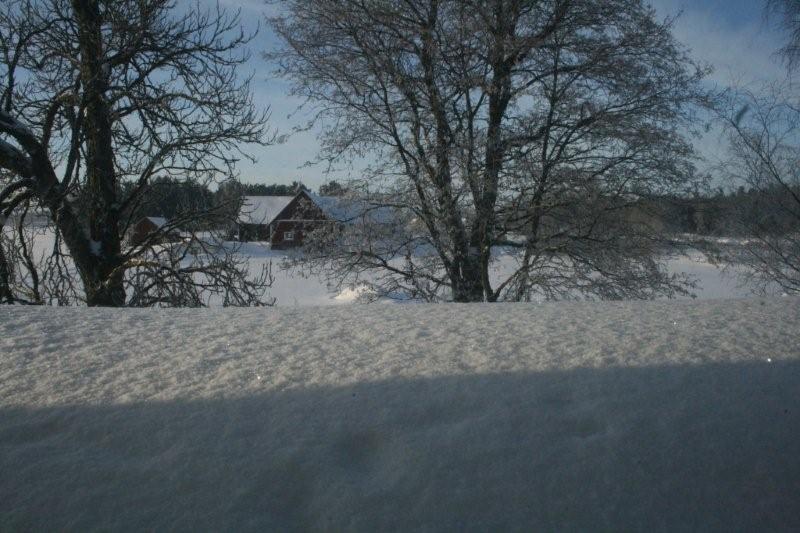 Beautiful view from the bathroom window upstairs, but there is sooooo much snow on the roof on the new part of the kitchen so we start to be worried that it is to heavy...Even I think it is enough with the snow now, for the first time in my life....
Monday 22 February 2010
Rune felt so sick in the morning that he have to stay in bed....that was the punishment for his overeating last night!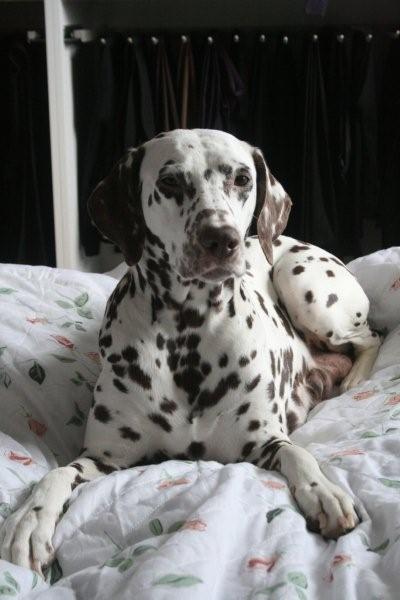 Perfect love to lay in our bed to rest a little from the puppies.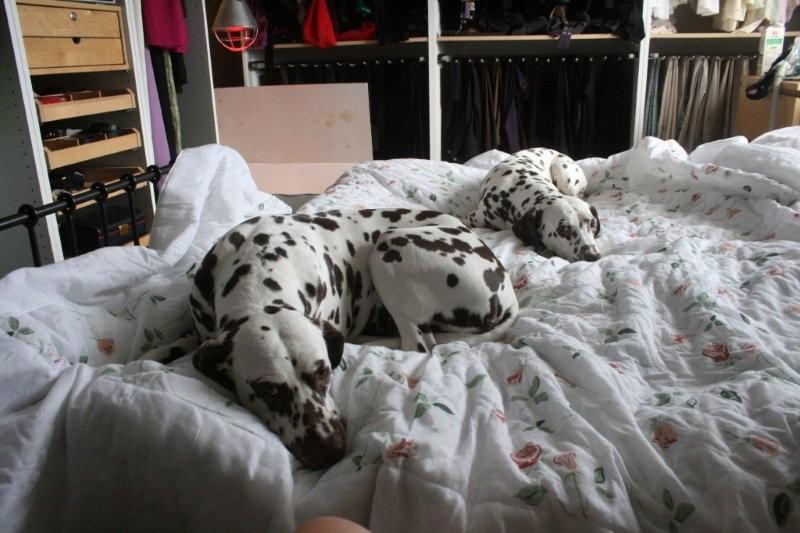 Jill is helping her to watch the puppies....I am so proud of all our bitches that can act so good together even when they have puppies. Jill is so grateful to be a part of it all.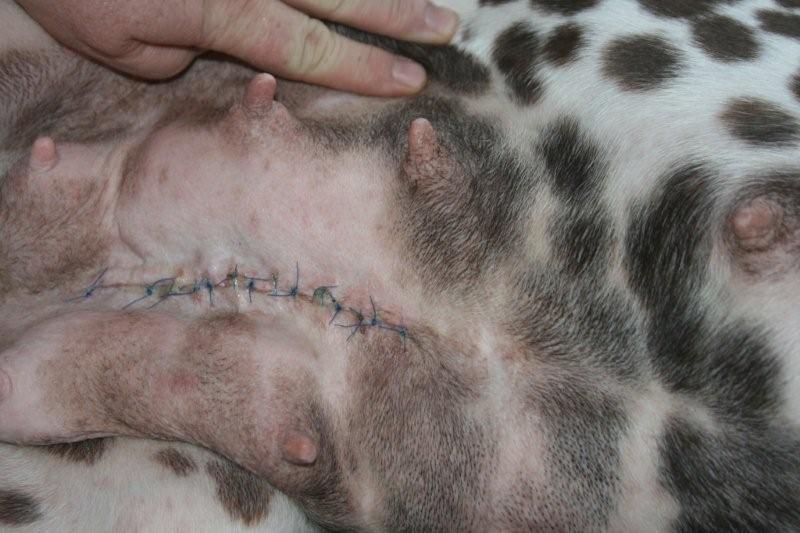 Yesterday it was time to take the stitch away.
Perfect is such an easy and calm lady.
Extra think it is time to go inside again.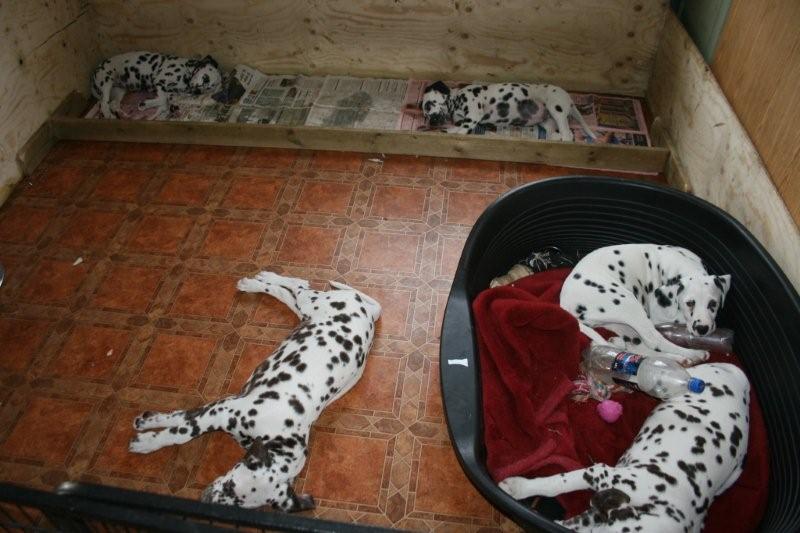 Some stupid puppies sleep in the toilet, suck!!!
Sunday 21 February 2010
The storm was over for this time that was positive, and Eddie was stable even if he had a terrible cough now and need some help in his breathing mask in the morning.
So this will be a much nicer day than yesterday.
Alberto send message that Dollar (Jilloc's Walk On Top) had became Best Junior with Excellent on a Kennel Club show and that he became BOS at a Special show in Granada...Well done both of You!!!! We are so proud!!!
Sunny Spain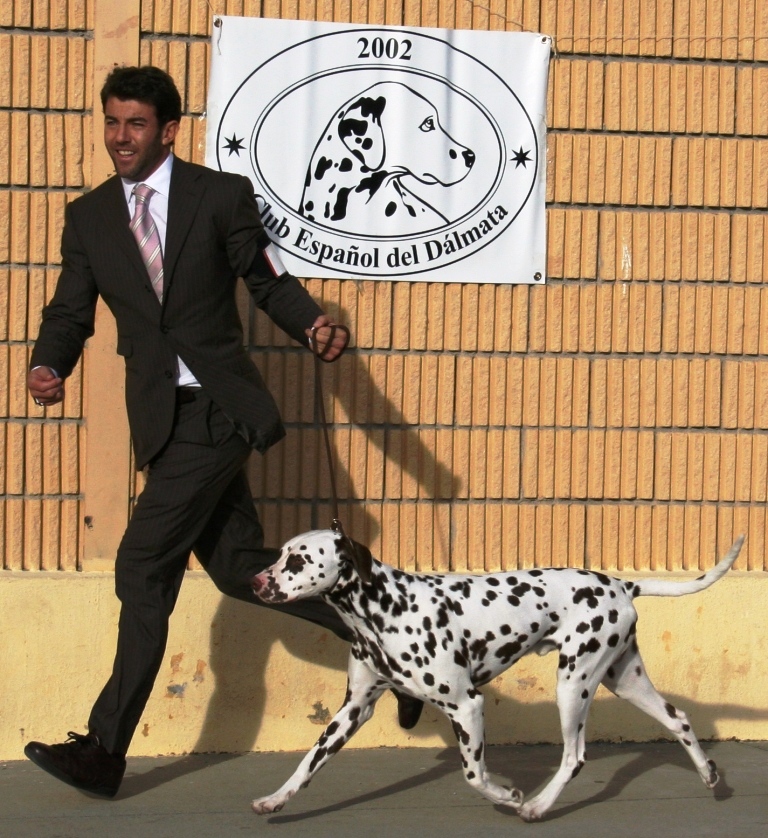 Photo from Alberto Abajo.
Snowy Sweden
Our road is gone!!!!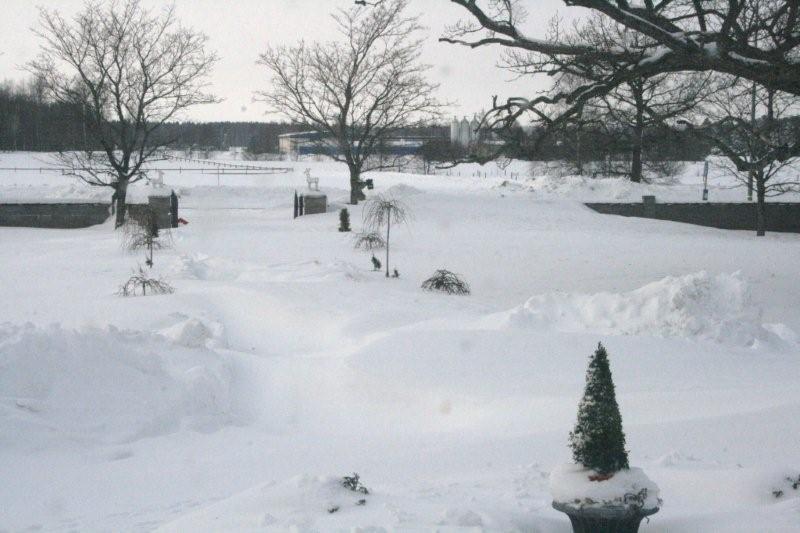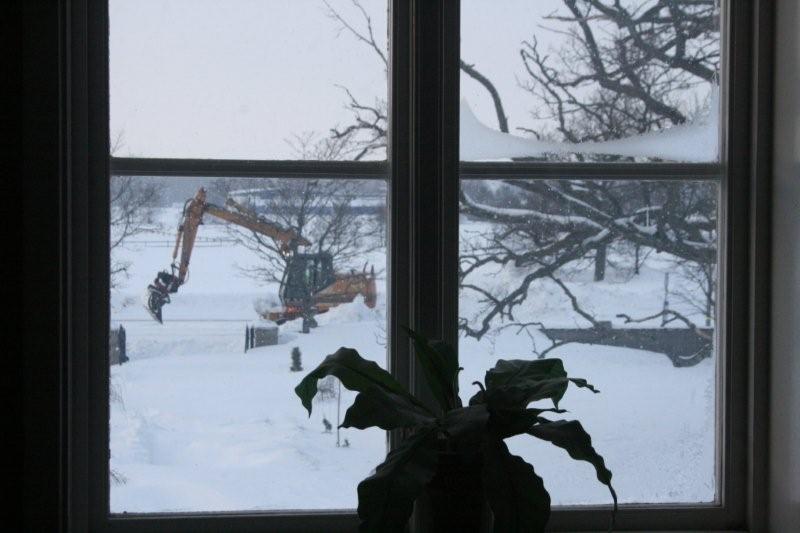 Help is here!!!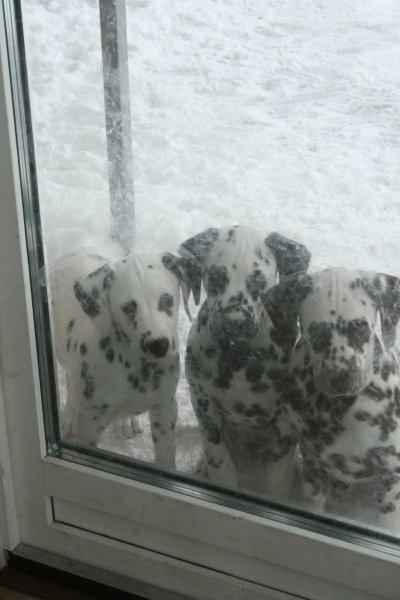 Quick visit outside and in again!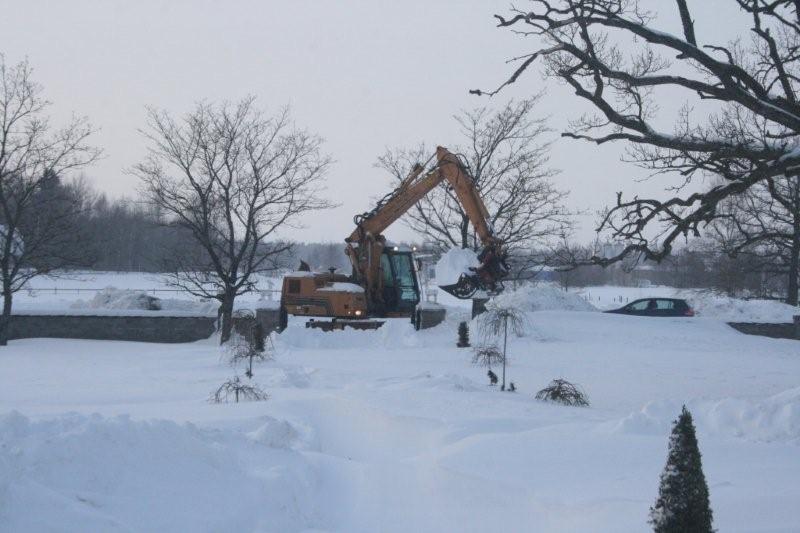 Oooooo my gate I hardley want to look, soo used to lot o damages when we get help...on fense, house, cars and brickwalls....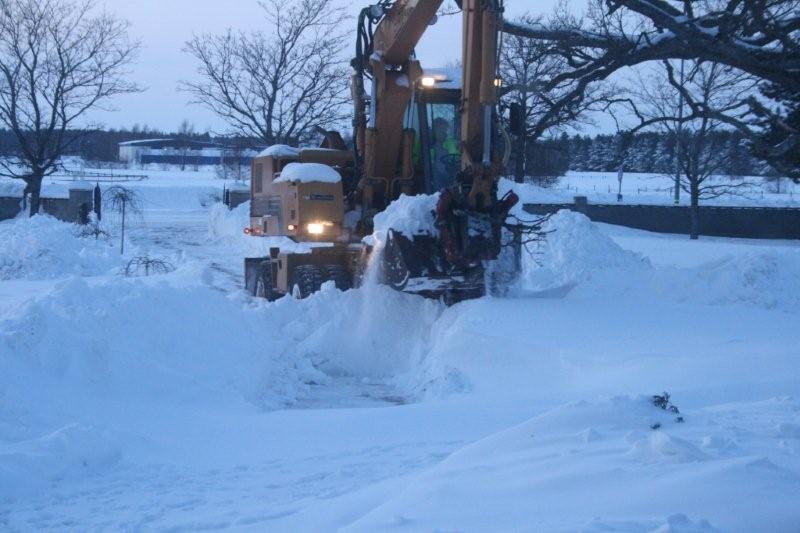 But now there were soo much snow that the tractor can´t take it...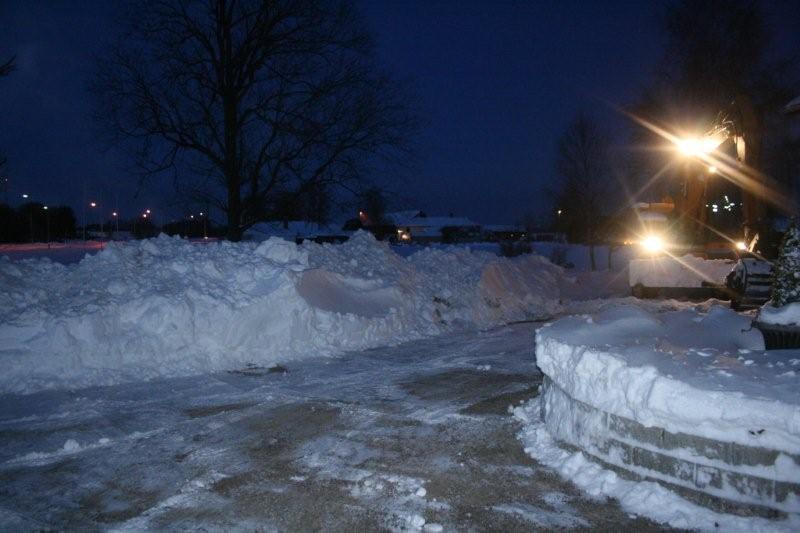 Such a different, and soooooo nice!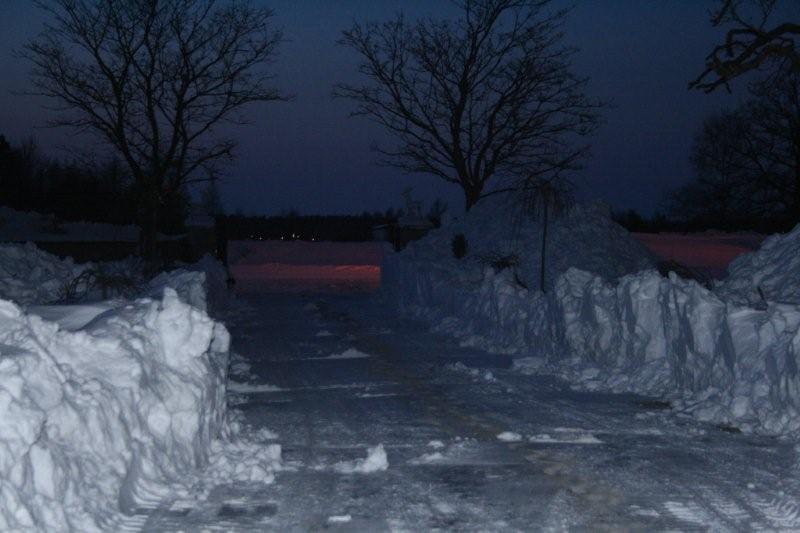 Thank You Mr Roy *S*!

Eddie was better today and have started to drink and try to eat today so the new antibiotica he got was soo much better for him. In the afternoon they were on their way back home (but I wich they have stayed some more days)...sooo afraide that it is too early...........

Rune got abstinens in the evening when he now can take the car to the store he drive there and bought some unneccasary things to eat......
Saturday 20 February 2010
Finally they decide to do the spinal sample on Eddie to see if it could be meningitis as nothing was better with him still. But after a while they decide to wait some more hours to see if the new antibiotic could make a change. It is not that good to take the test and they only do it if they have to.....I hope they do it as I am afraid that he will be even worse if they wait.....I talked to my friend Tina in Stockholm as she is a doctor at a big Children's hospital there........she is the best to have as a friend in those situations, Thank You once again Tina, Love You!!!!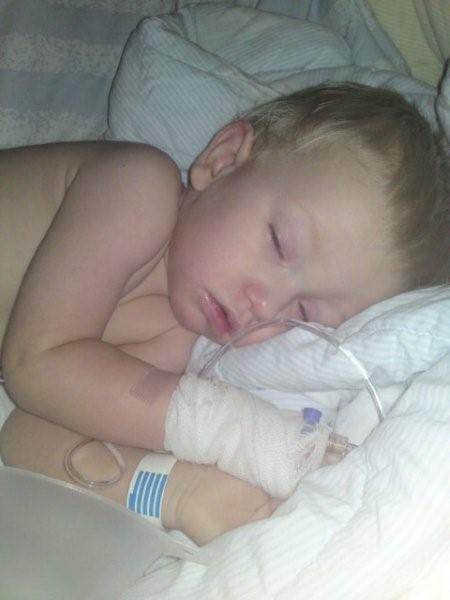 Photo by Nathalie

chaos in this part of Sweden, the weather have made lot of problems especially on the roads. We got help from a neighbour to clean up in front of the house, but it was hopeless as it was storming so much at the same time as it was snowing a lot, and hic tractor was to small for all snow here. Rune was quick to go to the store for necessary things but I have to call him and ask him to hurry up as the drive way was almost full again after 20 minutes.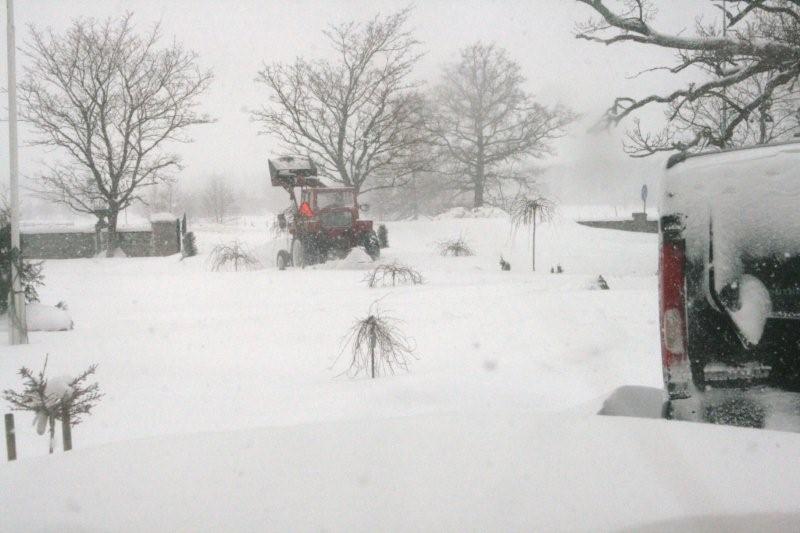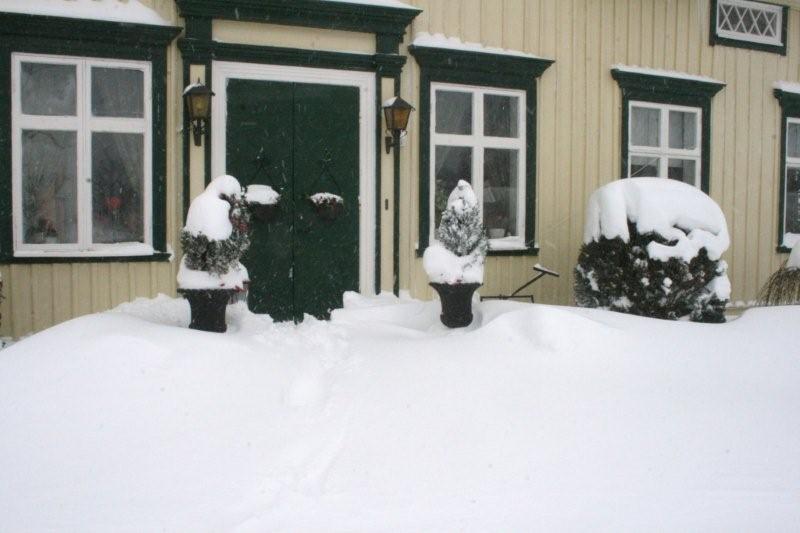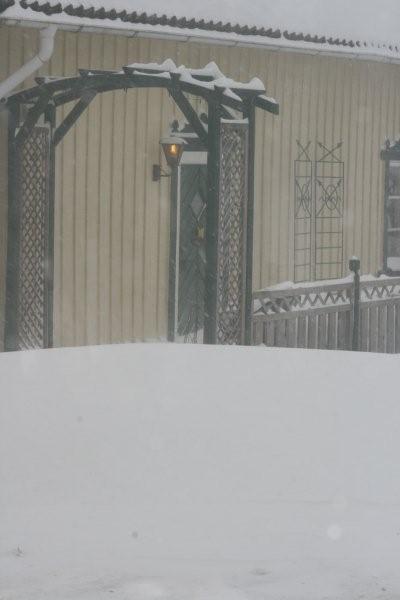 Here is one of Jonnies car and Jennies Renault under the snow *S*. The entrance to my store is totally blocked and I will have costumers in the beginning of the week, I have to call around and say that they have to wait as it will be impossible to get read of all this snow especially when it is as cold as now.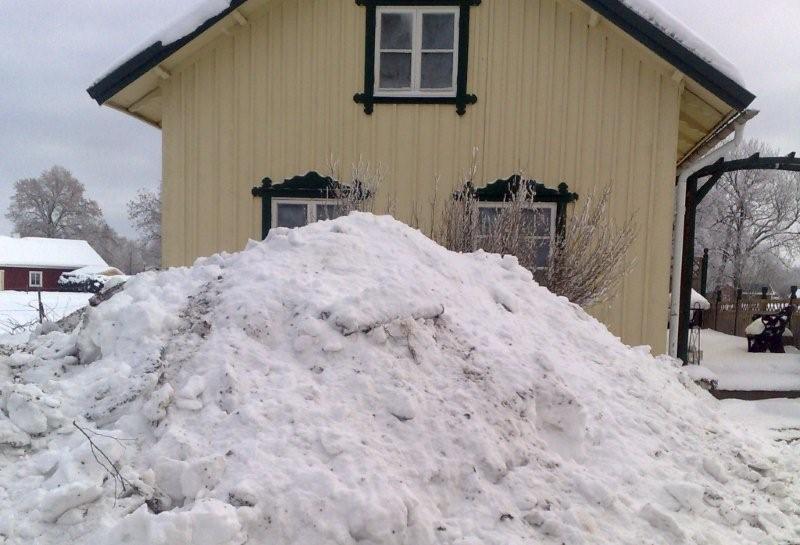 This was outside the wing in the beginning of this week......and now it is much much more!!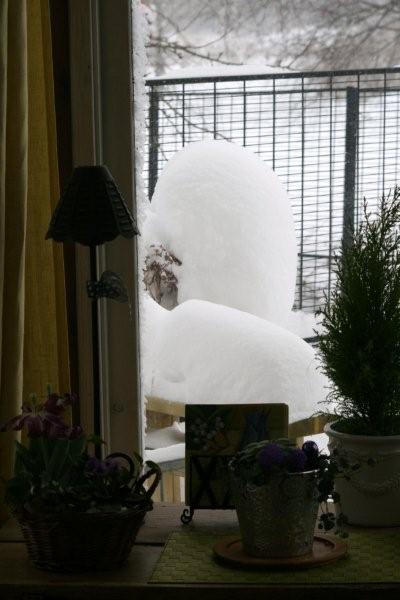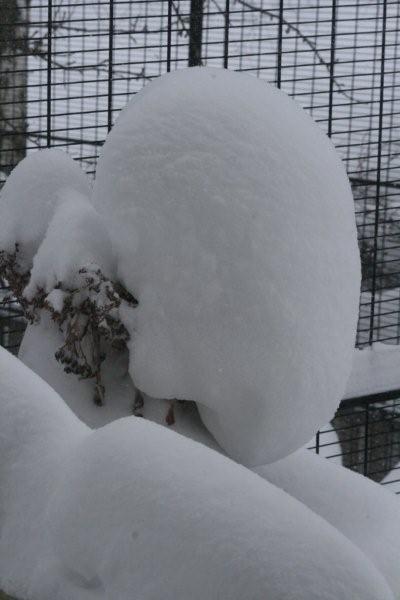 So warm and nice inside and beautiful outside, but we have got 40 cm more last night!!! Even I think it is enough now......and puppies have problems to go out and play.
Here Rune is back from the store...it was in the last minute until the road was closed again.....The snow is now over the brick wall and it is one and a half meter high!!!!!!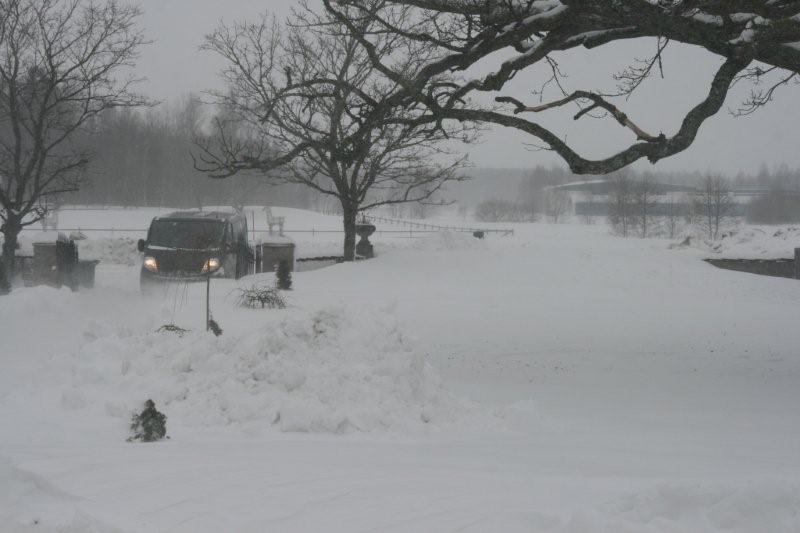 Here he is standing thinking about what to do???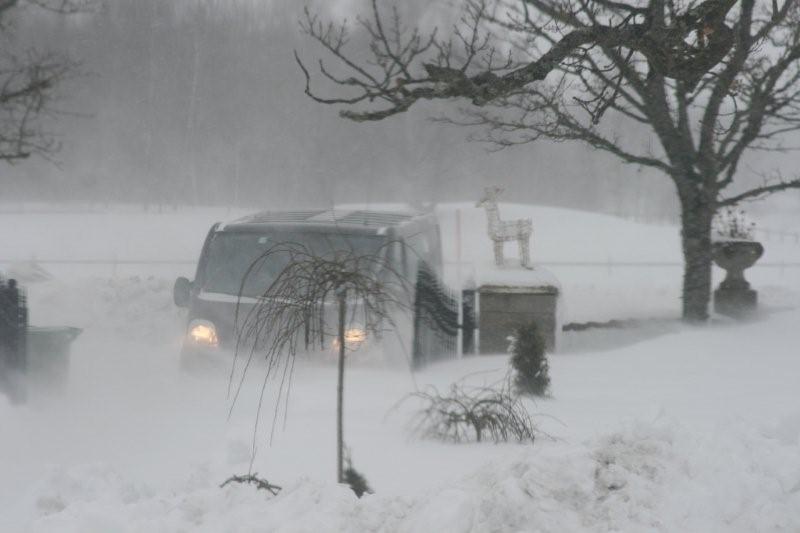 It wouldn't be so much problems if it hadn't been so much wind, it was almost storm!!!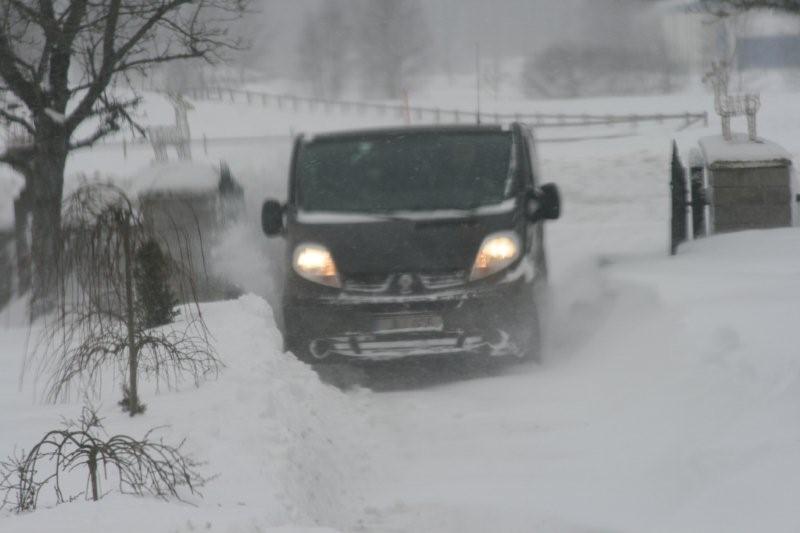 Ok, he will give it a try....here he comes Oooooooo my gate I hope it will go clear!!!!!!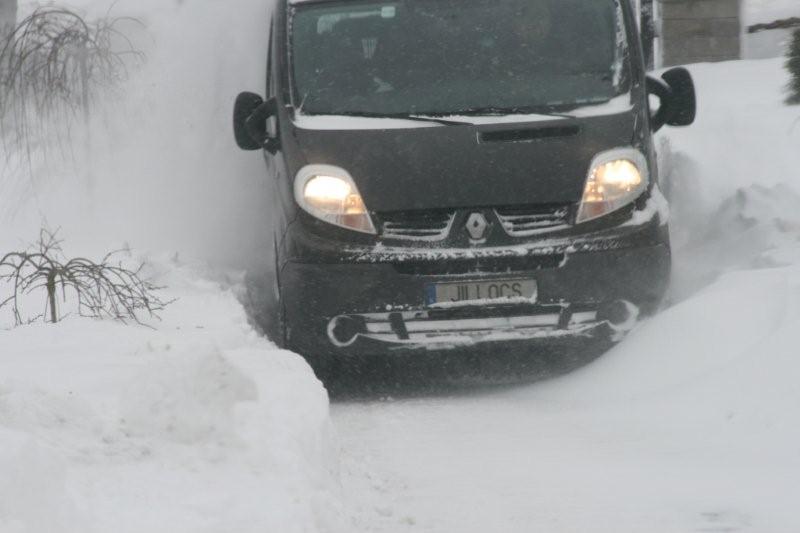 There were lot of problems but finally he got the car by the house!
One hour later Jonnie came with my new shopping car, but it was not the right day to bring it here.....
He was jumping in the deep snow and was just here 15 minutes to eat.....now it was totally impossible to drive in here again and it was useless to ask someone to clean it again...expensive and no use in this storm.
In the evening after getting adrenaline in his breathing mask Eddie woke up and said DADDY when he looked at Jimmie, and he was so much better than before..... the antibiotic have got him in the right direction...Thank God!!!!
He got ice-cream and could drink by himself and even want to try a yoghurt.
We are all sooooooo happy for this, even if it is long way to go until he is full recovered again......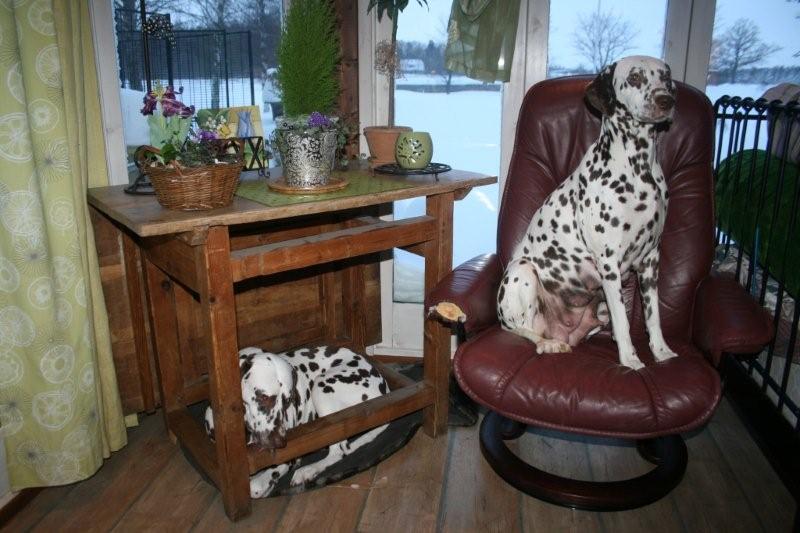 Girls lacy inside. Jill has discovered Marks sleeping area *S*!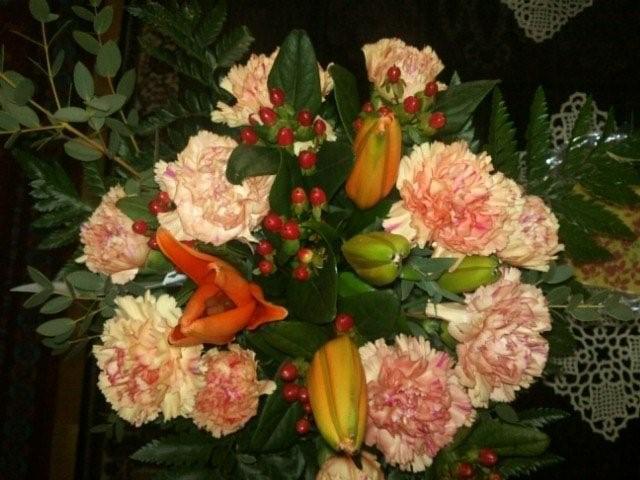 Last week I ordered by phone a bouquet with ONLY orange flowers to my mum in Gothenburg. I called directley to the florist to get what I want as I have been so burned when I send flowers by delivery many many times even if I order after a photo where they show exactly what I will pay for, and then they have sent some shit far far from the picture instead!!!.
I asked for dark orange carnelian and gerbera only and lot of flowers like a pillow and with golden fabric over...The girl was out in their store to check if they have what I ordered and Yes they had....fine......and I paid and was happy.
Next day my mother got the flowers (to the left)...only orange???? Have someone else made the bouquet or......I called and they did not know what went wrong and send a new bouquet with flowers next day so she should get what I have ordered.......but no. Now apricots carnelian and lilies and no gerbera and it was not made with love!!! Am I picky...Yes You might think so, but IF I ORDER A SPECIAL thing and pay a lot extra to get it and they say that they can do it then I get really PISSED, and I was!!!!!!!!!!!!!!!
My mother was happy to get TWO bouquet with flowers, but I was not happy at all. It is hopeless when You live far from someone and want to send flowers...ask me I know..as last year some times and when Eddie was born for example Grrrrrrrrrrrr!!!! The only time when I ordered by internet was when Roy was in Asia and he had Birthday and they send EXACTLY what I have ordered and even a bit better and more perfect. But Asian people take more pride in their work, and follow Your directions and they all want to serve You in a perfect way......
Friday 19 February 2010
SNOWSTORM again but cosy inside!
When it is snowing and blowing at the same time it is impossible to keep our drive way free. Just after 30 minutes it is the same as before......Rune have to call his boss and she was nice enough to pick him up this morning as the bus already have left.
Eddie is not better at all, I hope that they take him back to hospital today, poor sweetheart!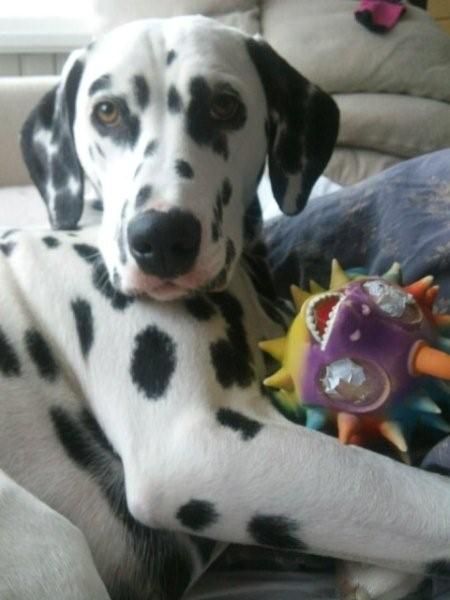 Snurra with one of her other puppies *S*. Photo by Jennie.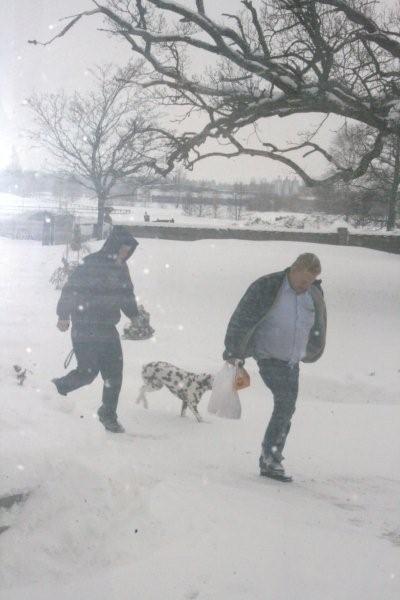 Jonnie and Roy came for breakfast.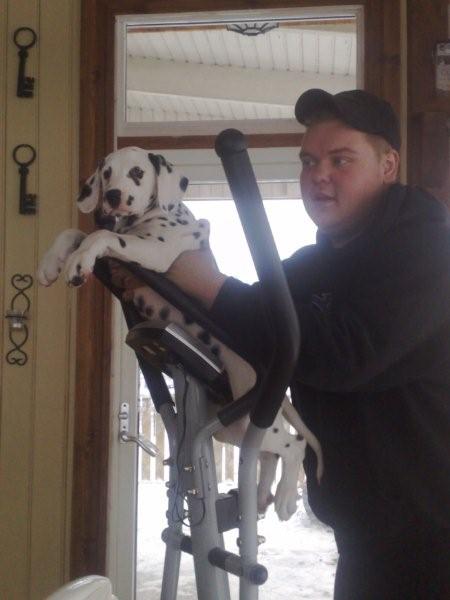 Jonnie have two favourites....one of them is Choice.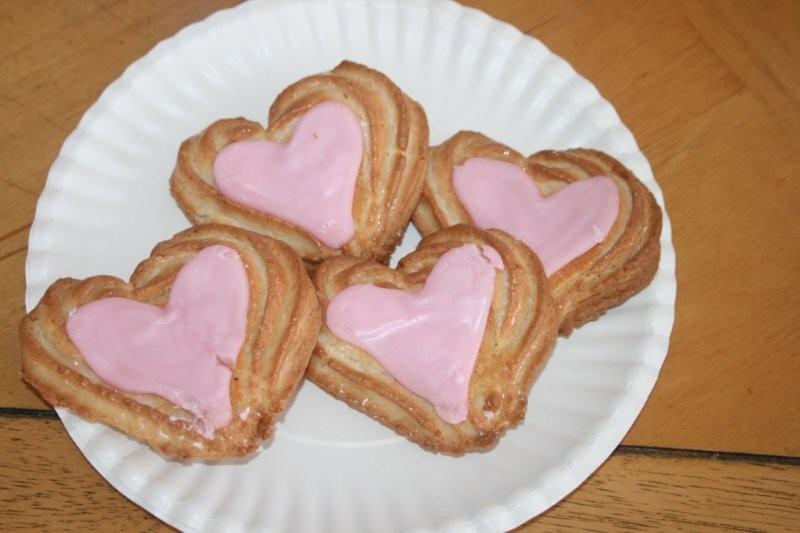 I asked Roy why he buy cakes as I do not eat it anymore and he should not eat anything with sugar.....I just bought these so You could take photos of them he said....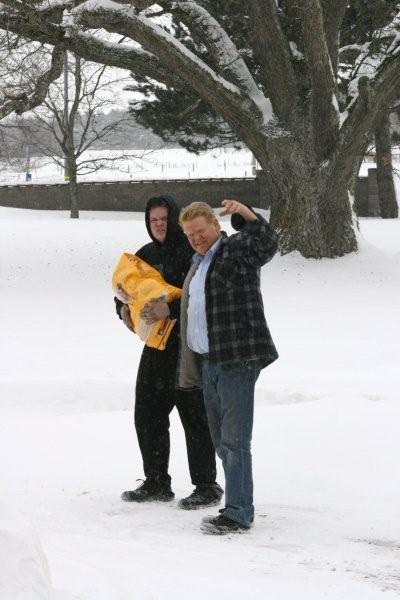 Bye bye!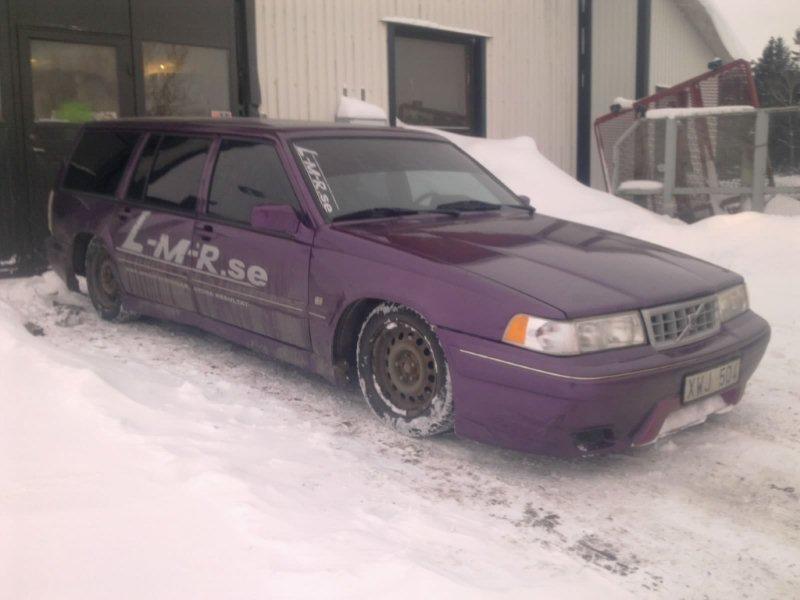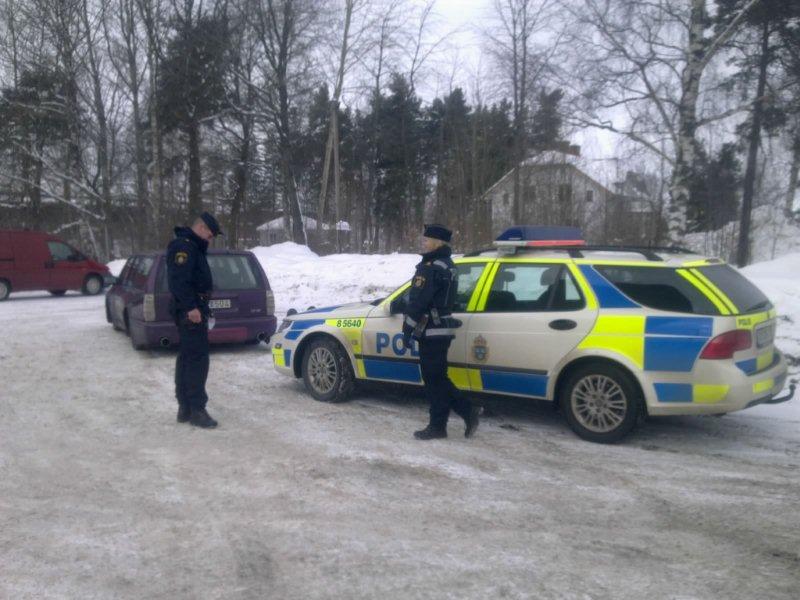 Jonnie bought a new car yesterday and the Police stopped him after a short while as he was driving at the same time he was bringing on the seatbelt and he got 150 Euro to pay for that!!!!! I was sooooo angry of him!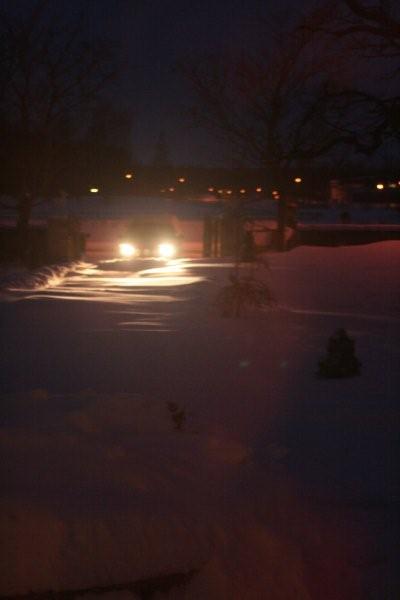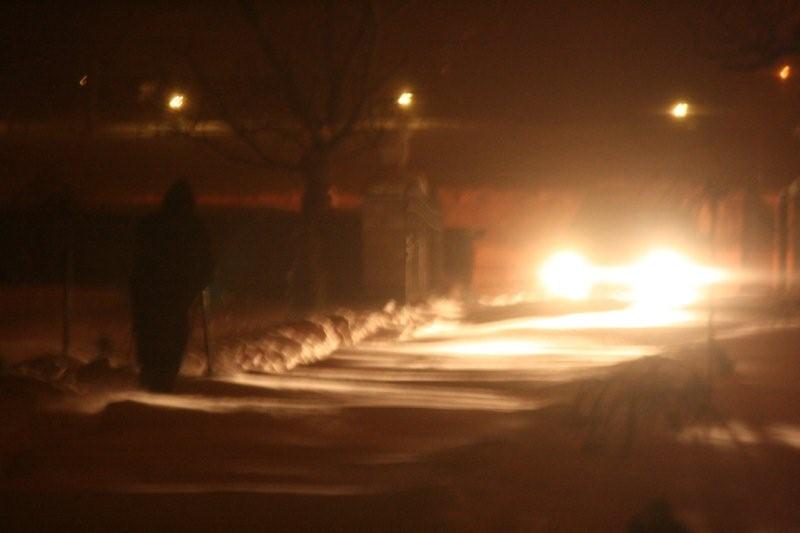 Jonnie was here for dinner in the evening and he have to dig in the snow to reach the car, but it was useless as it was a hard snowstorm.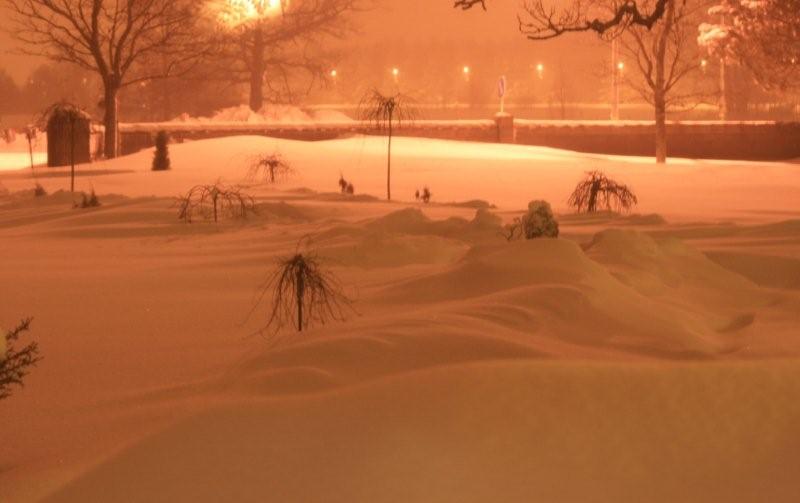 Beautiful too look out but our road was gone again!!!!!
Poor Eddie he was in such bad condition when they came to the hospital after sitting waiting on the road (There were so many accidences in the snowstorm). We were even more worried when the doctors did not know what was wrong with him. They x ray his lungs and took lot of tests and as he already have been eating antibiotic for some days they couldn't understand why the fever still was so high 40,8. Oh, it breaks my heart to see him (from Jimmies photo) like this, and we can't do anything but wait and wait. He was immediately put on drop as he had so high fever and haven't eat or drink for some days, and he have thrown up many times this week too.......what could be wrong more than his ear infection??????
I am sooo afraid for meningitis as I have had it myself and know that that can give those symptoms, but hopefully the doctors know.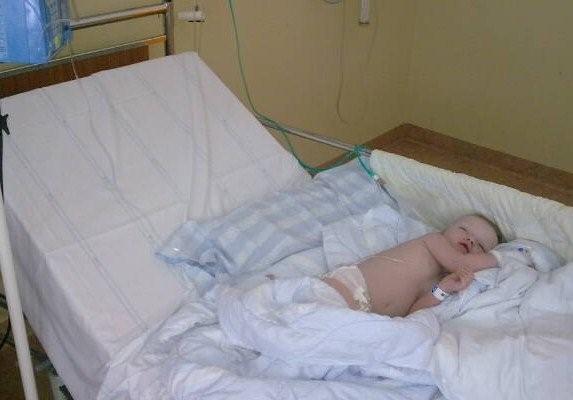 Little Sweetheart we Love You so much!

During the night the answer of the x ray of his lungs came and it was NOT lounge infection. Then they gave him another antibiotic with wider effect.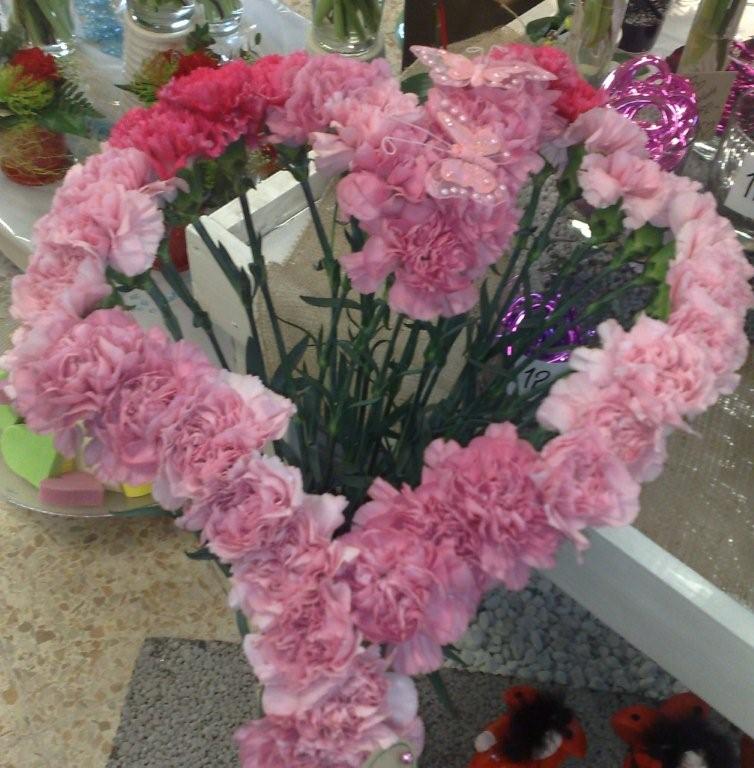 It was impossible to relax when we do not know what is wrong with Eddie.
Thursday 18 February 2010
Snow again, it will be more during the weekend..
Babies are doing soo well and they are now 10 days old.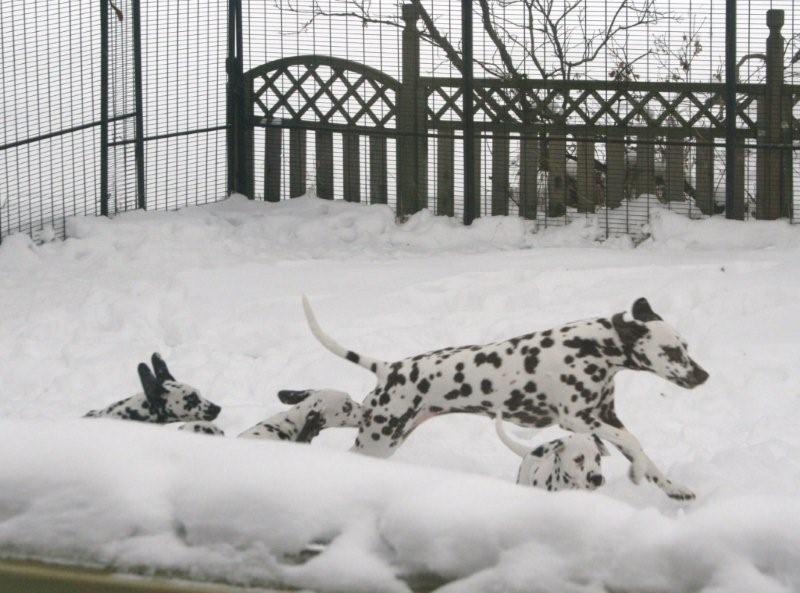 It is not easy for Jill to pee and shit with six puppies around kissing her all the time *S*!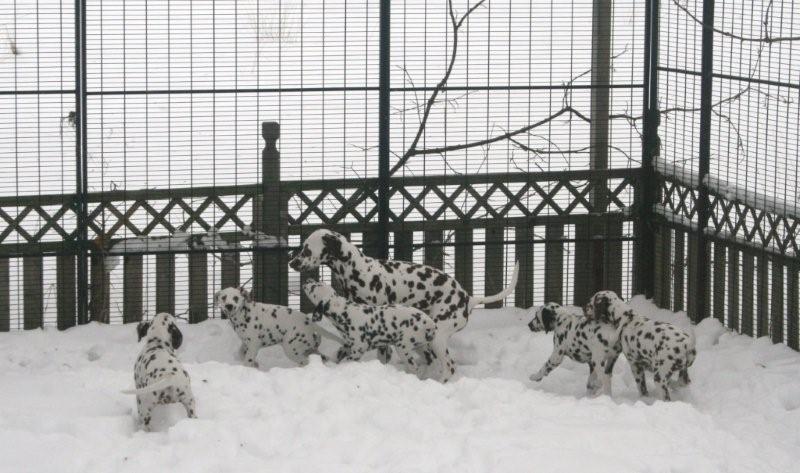 They love to run around on the same track again and again.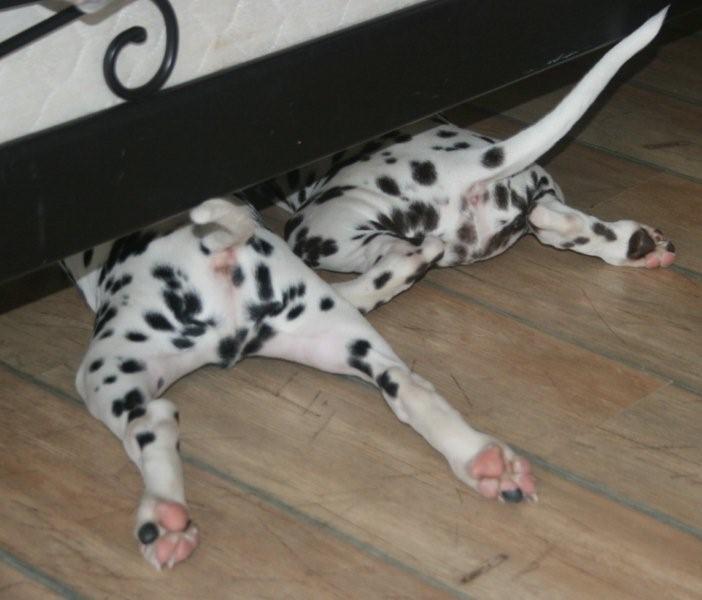 Then they are tired after playing outdoor and indoor. Marc and Tickets back......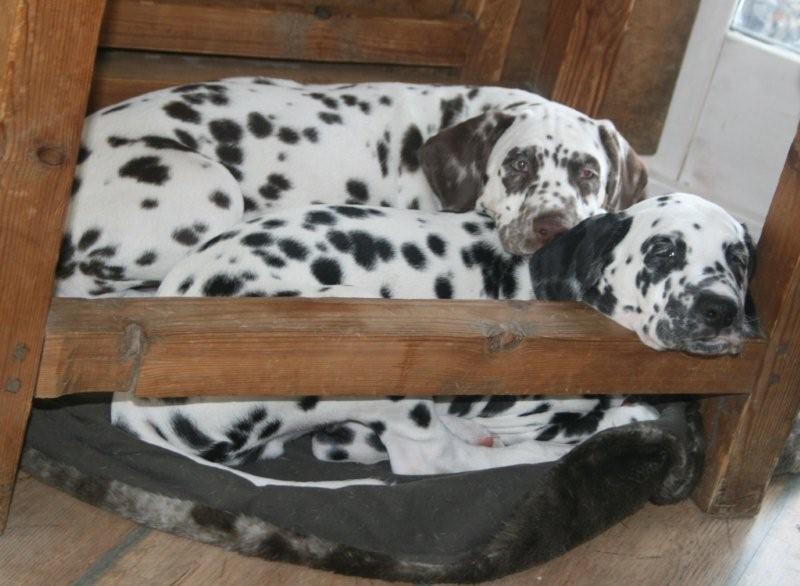 This is normally only Marcs place but Ticket has discover it this week too
.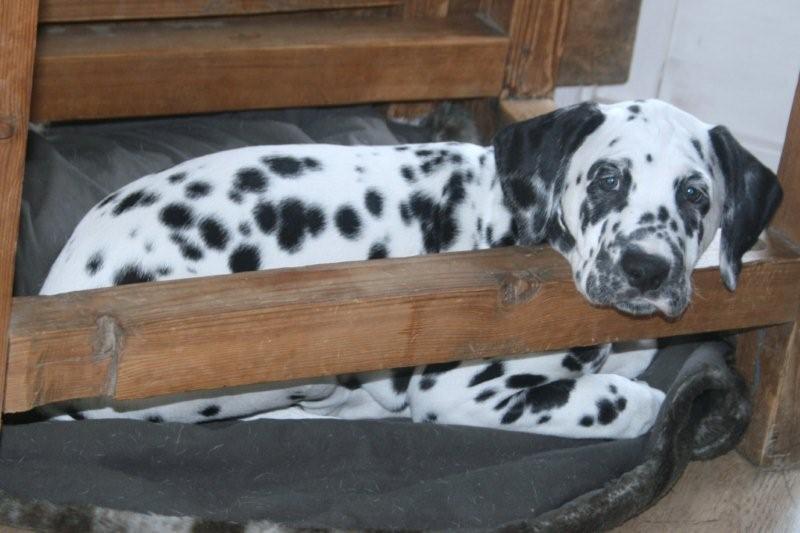 He think it is soo much better to be there alone.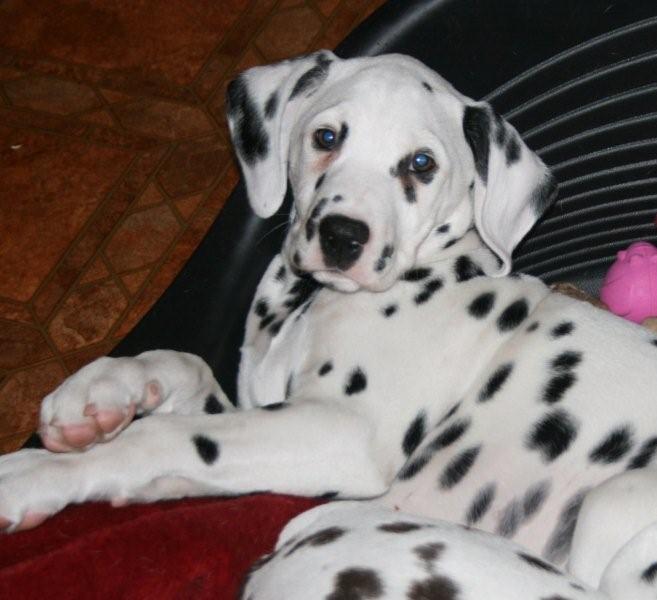 Choice is relaxing too, but walk up when I came with my camera.
Poor Eddie is still very sick...hopefully the medicine have start to work tomorrow!

Wednesday 17 February 2010
Valentine flowers that we gave to Roy and Jonnie.......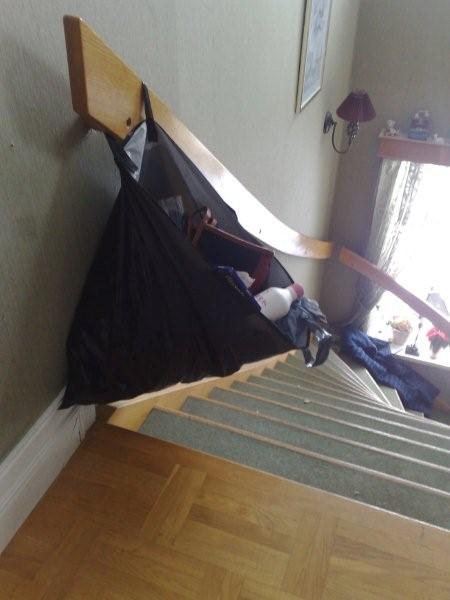 Tell me if I am wrong.......It can ONLY be a MAN that could walk around this bag with garbage when he is on his way to the
dump in the morning! And when I asked he said that there were nothing hanging there in his way???? Was it too small *S*!!
Or am I dreaming?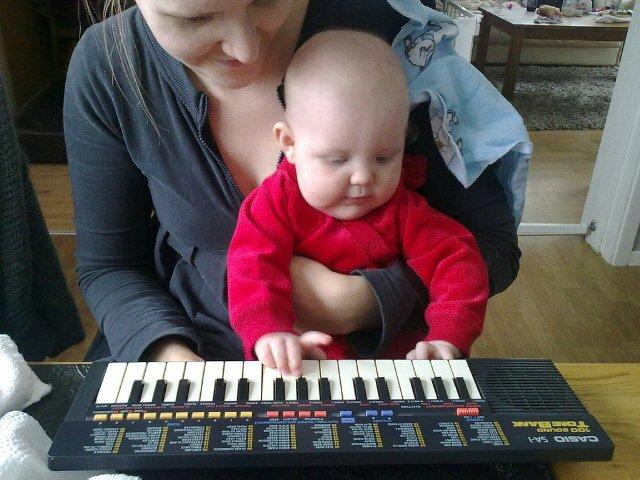 Alicia is a clever girl already!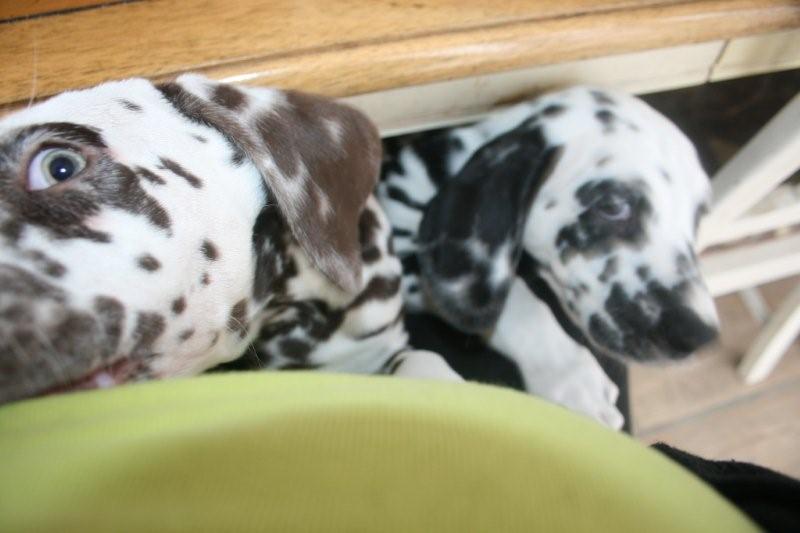 This is what I see when I look down in my knee eating breakfast......two hungry puppies trying to climb up....Ticket and Marc.
The green thing is not my stomach but my breast hi hi.......
Tuesday 16 February 2010
Forget to tell that we had visitors Sunday evening until Monday.....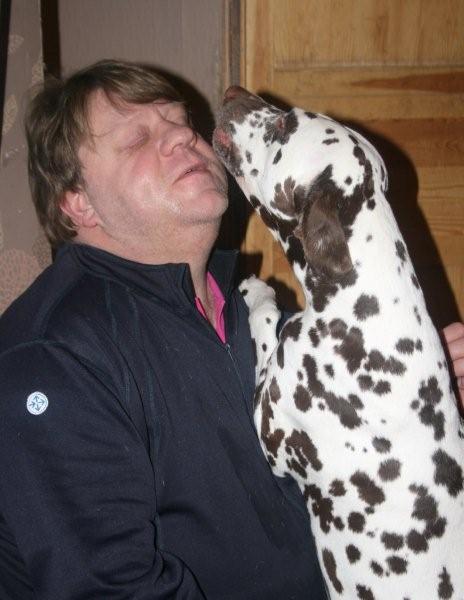 P O and Grynet was visiting us (Daddy), and as I thought he fell in love with my Ticket.........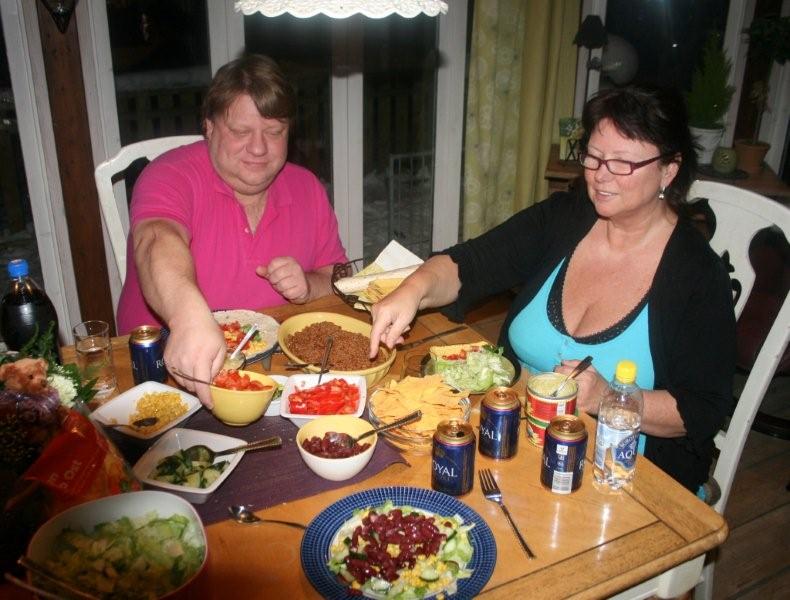 We talked a lot and eat of course and went to bed too too late.....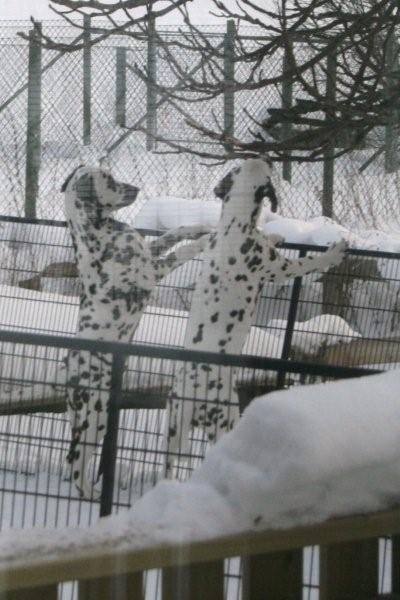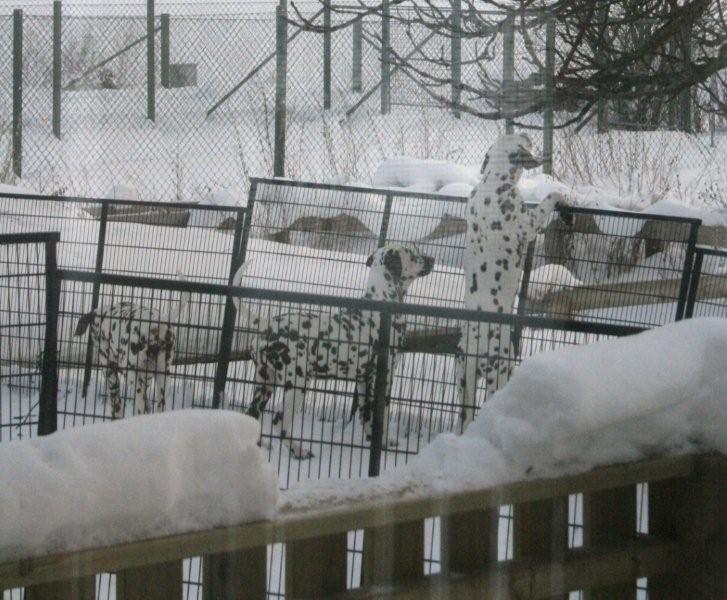 During the day:
Some of my young boys playing in the yard.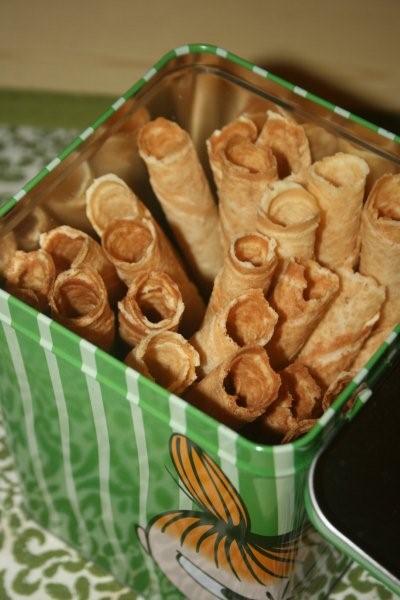 I got a box with an angry face on..it wasn't the meaning that I should eat everything inside up at once, but it was hard to let be. P O:s mother have baked delicious cakes mmmmmmm........
I look at the angry face and are very quick to open and take just one *S*!!!
Marc just looking sweet, and he like the red colour *S*!!!
Puffie love to sit in Runes bed and look at her puppies.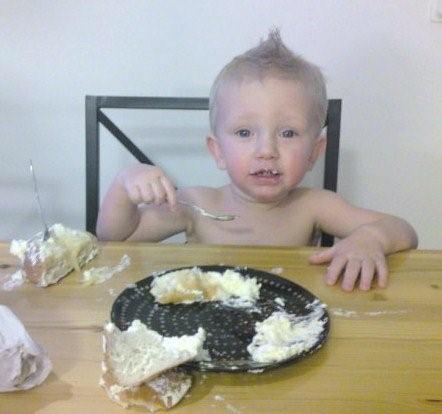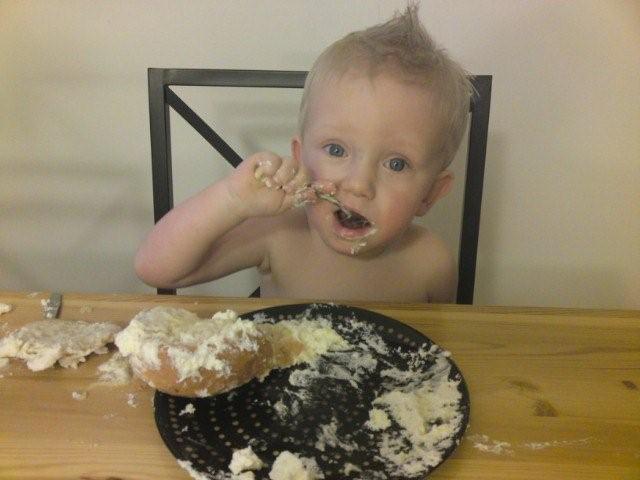 Eddie eat with all his body so he could be sure that he would have a bath.
Sweetie....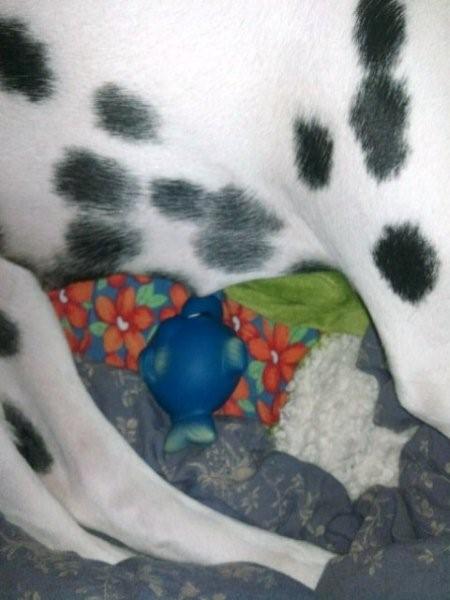 Jennie send a photo af Snurras puppy...it is a blue fish and she feed "it" all day long *S*!
Eddie start to be sick again and when they were at the hospital in the evening he had earinfection again and very high fever, poor!!!!!!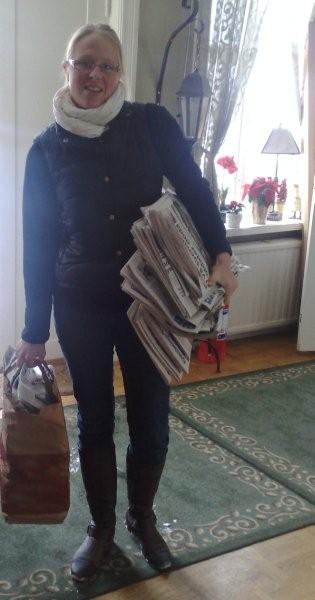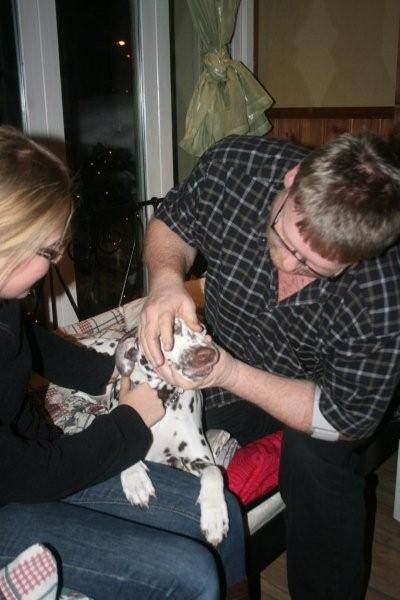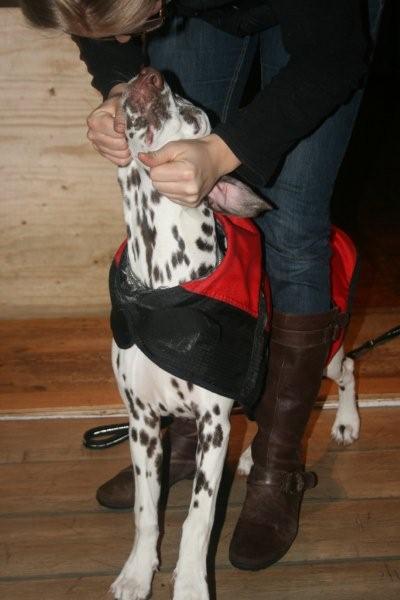 Thank god that Jenny came today with newspapers we are always empty now. And we have start to check out the big puppies teeth, here is Rune looking at Princess......
I had some costumers for some hours in my store so Jenny and I was there until the evening, and then we went beck to the house to see the final of "Biggest Looser" in Usa.......that is my favourite program since some years ago and today it was the last of 32 programs and we were soo curious who will be the winner......
Rune and I have enter us to the Swedish Biggest Looser and are still waiting for an answer........we always enter to those kind of programs but no one have been interested in us so far....we would like to have been in the Swedish "You are what You eat" but time after time they say no to us! I just can say that we NEED it!!! Even if Rune now have lost 11 kg in a month......and he is soo fantastic for the first time in his life he have tried some kind of diet more than normally 1,5 day!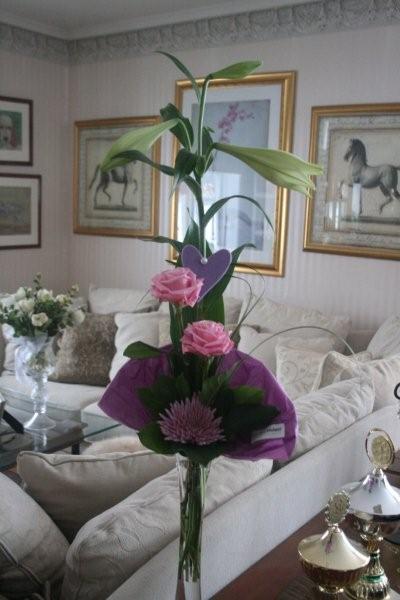 I got beautiful Valentine flowers from Jenny, as always, thank You soooooo much!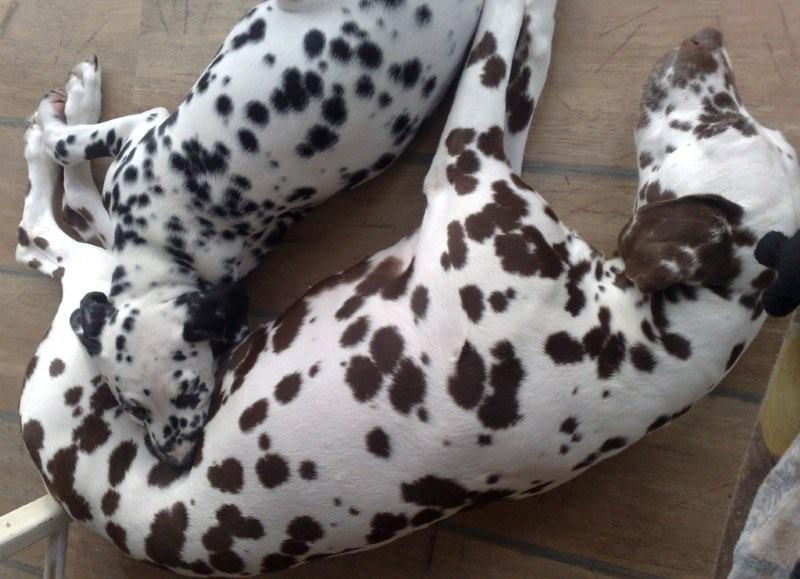 I think that Jill is a bit in love with Marc, even if she is not that fond of 10 week old puppies *S*!
Monday 15 February 2010
The best grandma You could have should have had her Birthday today if she have been alive, but she had a long and healthy life from 1898-1995. Here with our cat Gangster.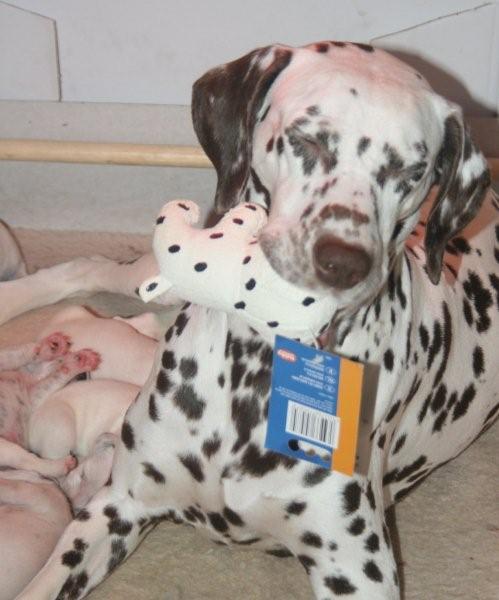 Puffie with her ninth puppy *S*!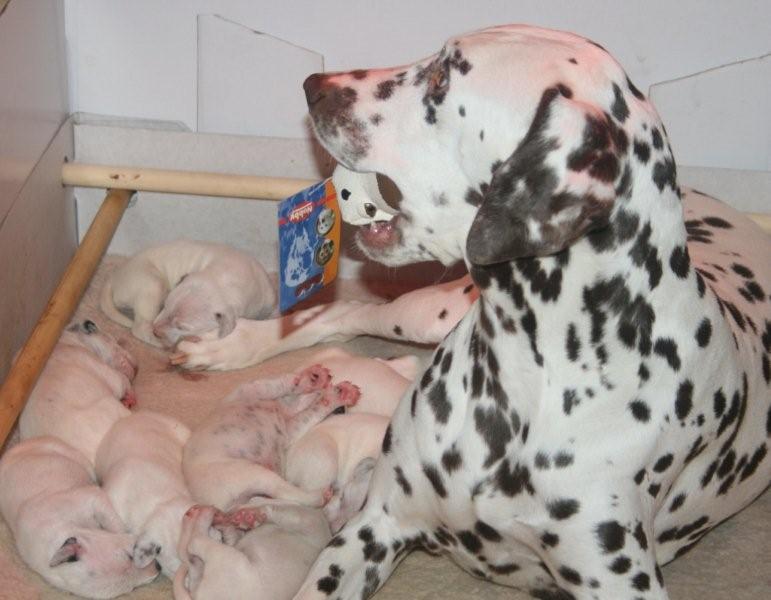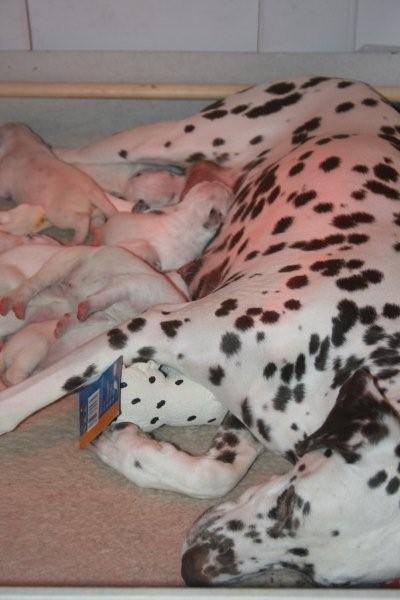 She is sooo fond of the new puppy that she found in a bag, as we got it in Bratislava on the special show......The new one is an EXPORT puppy then that we smuggled over the border hi hi hi.....
Sunday 14 February 2010
Valentines Day all over the World!!!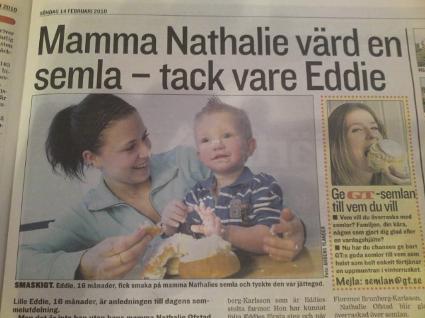 From the newspaper today.
Jimmies girlfriend have since Eddie was born many times every week send me sms and film clip via sms about Eddies weekdays and everything her learn as eat and laugh and play. And when he take his first steps etc etc, and every time they have been and take his weight and length she send it to me immediately. When the newspaper ask for someone that You want to reward for something that was important for You I send a mail and told about how fun it is to take part of Eddies days, thanks to Nathalie's sms, even if we are living so far from each other, and I would like to thank her for that. So they were there at Saturday with cake for them and to take photos, funny!!!!

Eddie
Grandma's Sweetheart is eating his semla/cake *S*!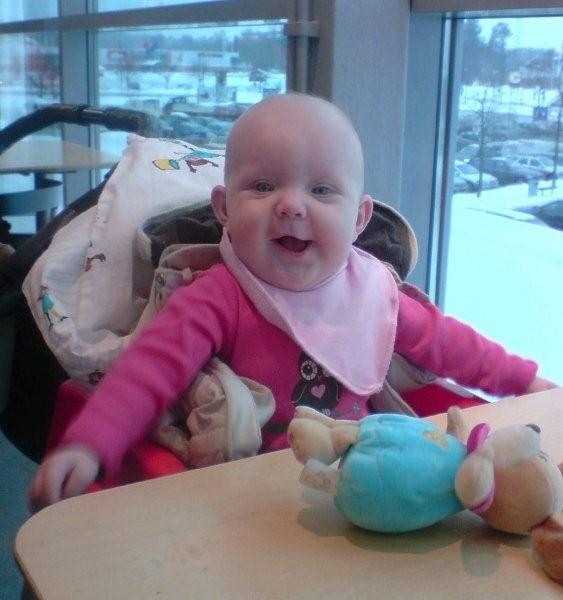 Alicia start to be a big girl now...here she is out shopping for one of the first time...... but sure not the last *S*!
Saturday 13 February 2010
Roy came with sandwichcake.
Lot of nails to cut.
Perfect is a hopless collector, many times every day I have to clean in her bed.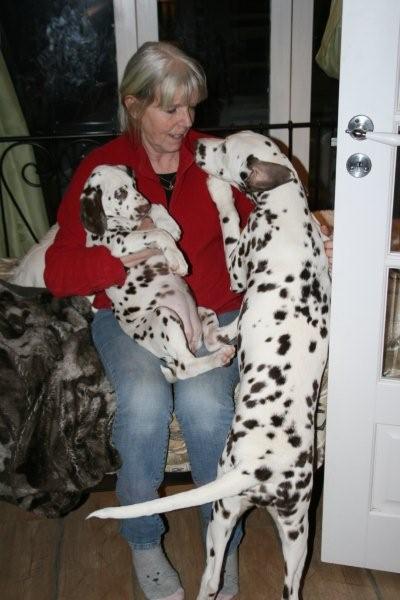 Today Arne was awake and he was playing with Marc *S*. Eva with her little girl Extra and Junior.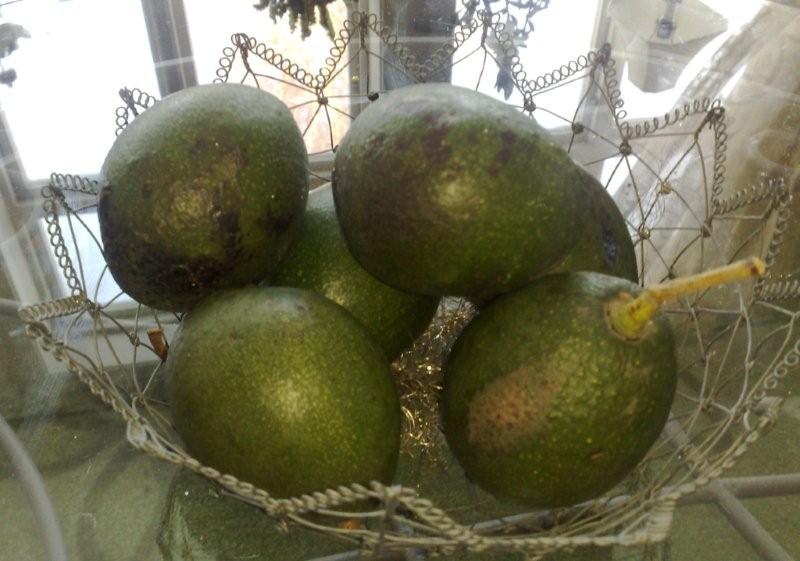 Fantastic Avocados I got from Amys own avocado tree in LA, Usa.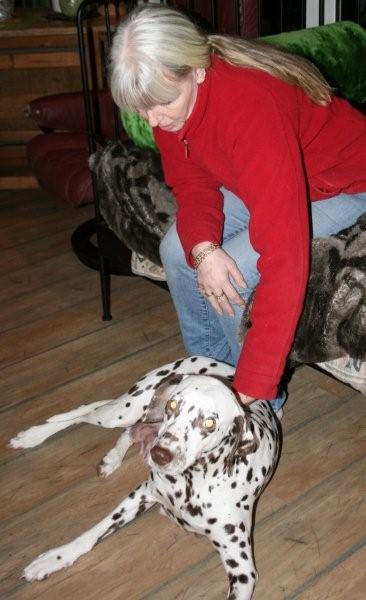 Still to cold outside for the puppies, they just can play for some minutes every time. Perfect was happy too meet Eva again...
Perfect decide to take Runes jacket up to the puppy bed (as everything else *S*)!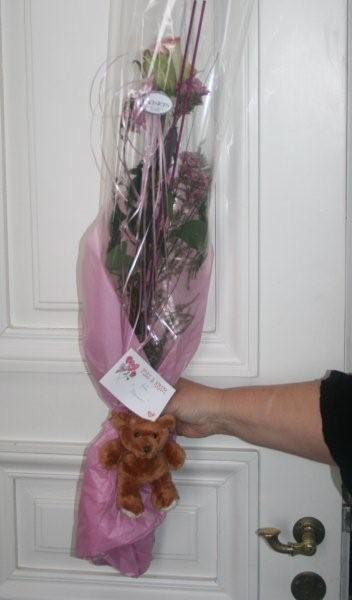 Valentine flowers.
Willian and Harry looking out for better weather.......Photo by Anita W.
Jennie took a photo when Snurra was looking and listening for the Swedish Grand Prix on tv.
Friday 12 February 2010
As Rune have been sooo good on eating only low carbs last three weeks, I really hope that he/we can continue now when cakeman is back home again!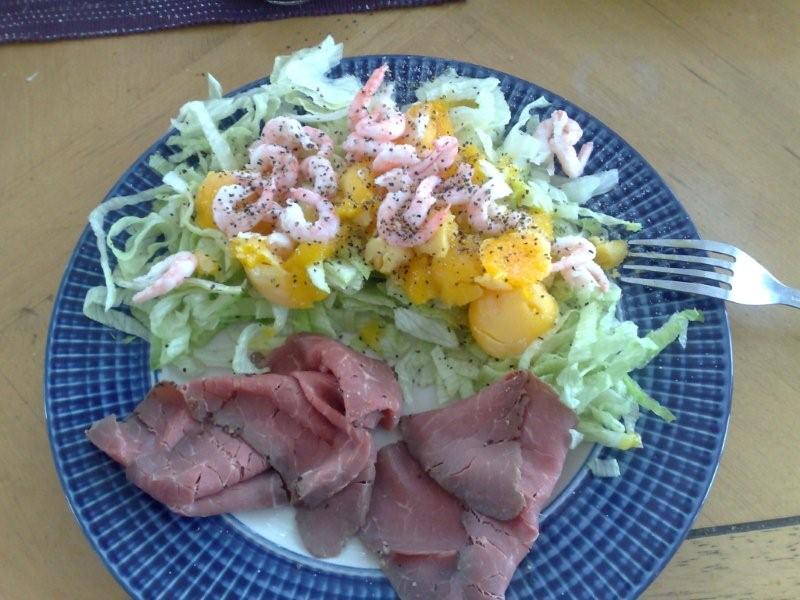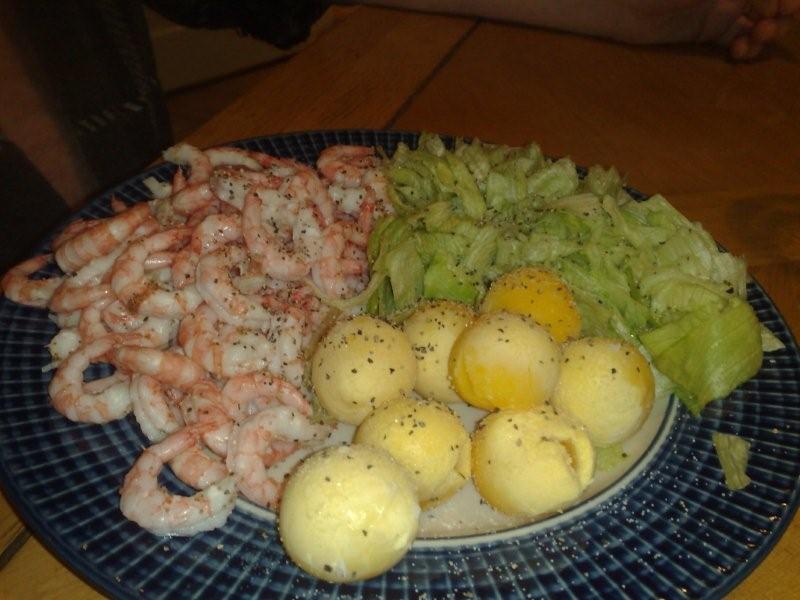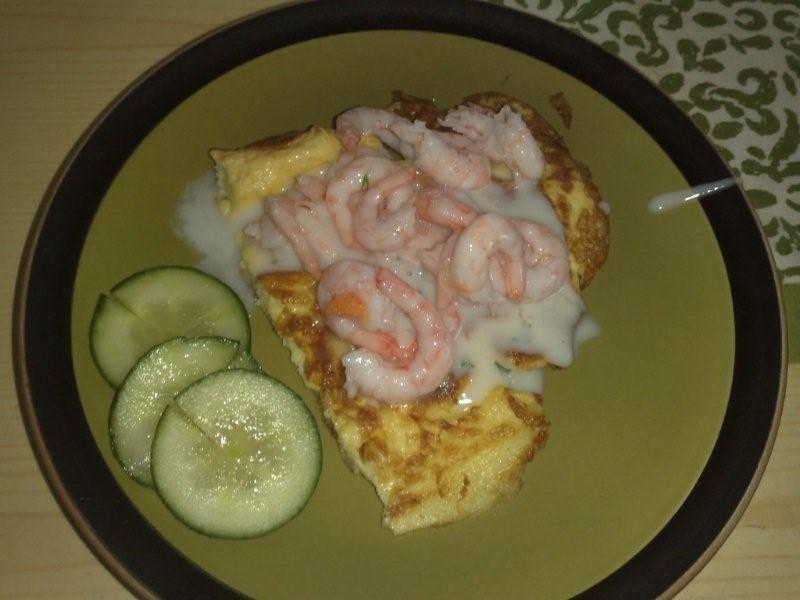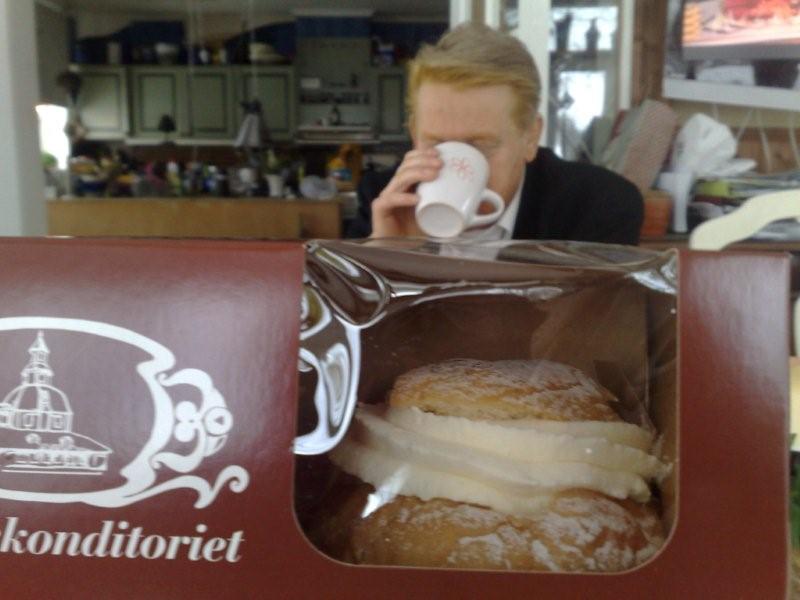 As soon as I woke up and went down to let the dogs out I found "cakeman" sitting in the kitchen with lot of food !!!!!!!!!
He was sooooo happy to be home again after some weeks in a hospital bed in Asia, and he of course have to celebrate that....
And then he continue with one of his favourite thing to do.....shuffle the snow with a machine.....but I am always sooo afraid when he start with that as I have experience from last 40 years when he have damage our fence, houses, walls, cars etc etc *S* so I took this photo and then I walk out in the kitchen so I couldn't see him shuffle.......some day I have to go out and look what he have destroyed today *S*.......it is more economic to take someone else...but he love it. Ok, he is one of the best to drive machines but as he always is sitting talking in the mobile phone at the same time things go wrong, every time!!!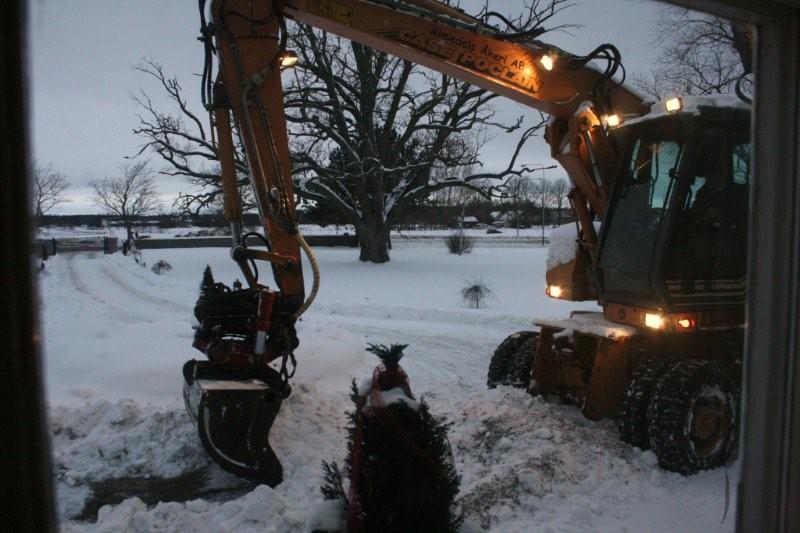 We had a calm evening close to Puffie and the TV.....
Thursday 11 February 2010
Rune had a meeting at 7 o'clock in the morning, crazy! And after work he will have another meeting with the union so it will be an extra long day for him..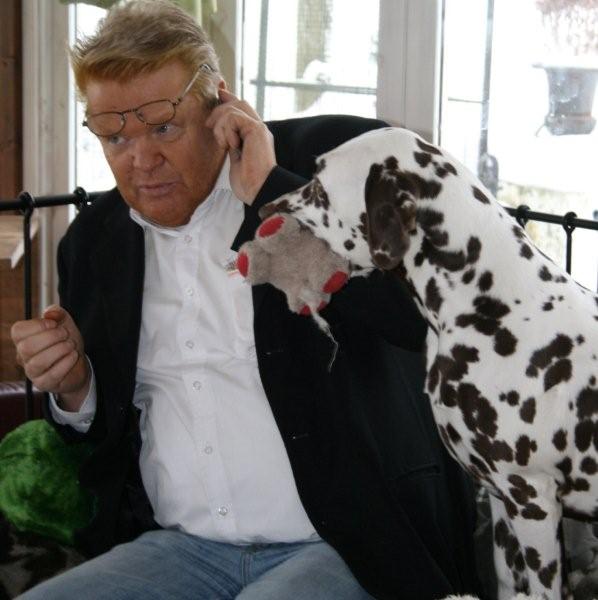 Jill was happy that Roy was back home and would like to show him "her" pig, but he was talking in the phone as always and she was desperate to play with him *S*!
Mother and children is now soo well hurray! I enjoy so much just to sit and look at them eating all the time...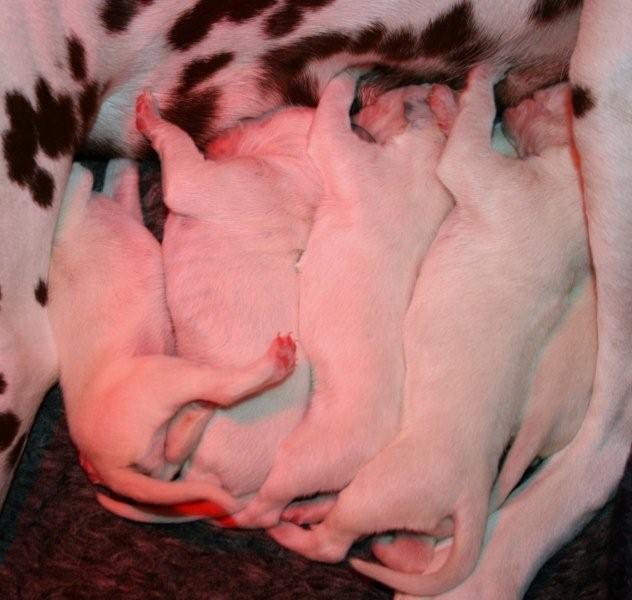 Is this FAB Five???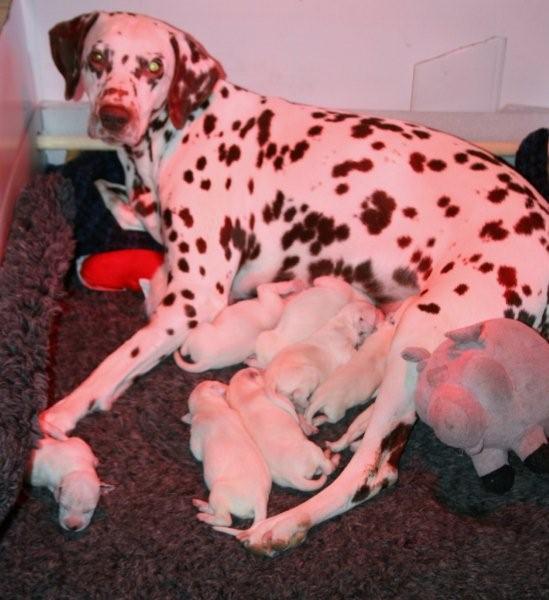 When Perfect was out to pee she found Hildegunn the pig on her way back to the puppy bed and thought that "she" should be safe together with her puppies *S*, but I think Hildegunn was to dirty to be there......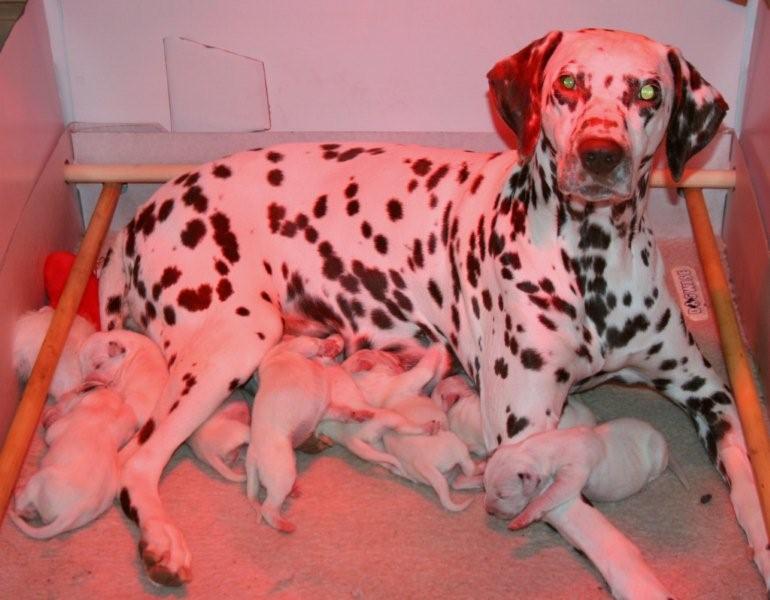 Fantastic and calm mother with babies 3 days old.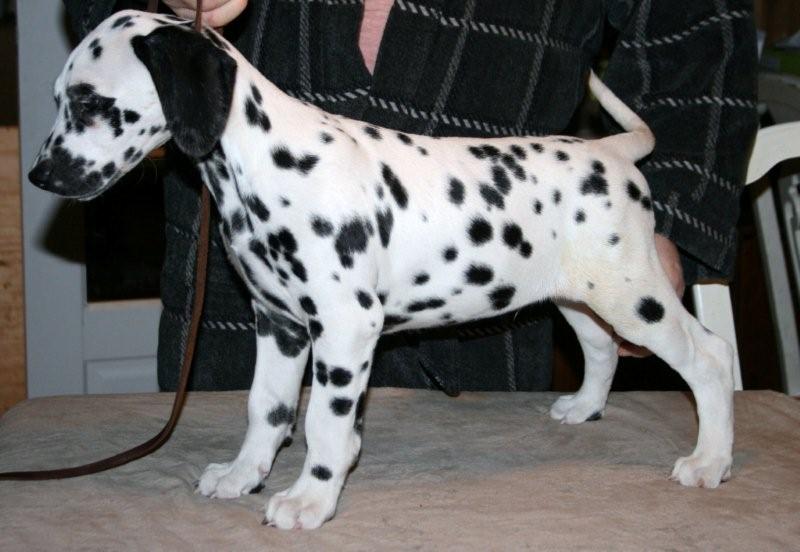 X Factor have mature so much from what he looks like some weeks ago so we would like to take a new photo of him, but he of course had to roll around in the food first *S* as You can see......
Cakes from Usa for dogs that Amy bring here, and they smell and look soo good that Rune and I almost eat them up!!!!
Wednesday 10 February 2010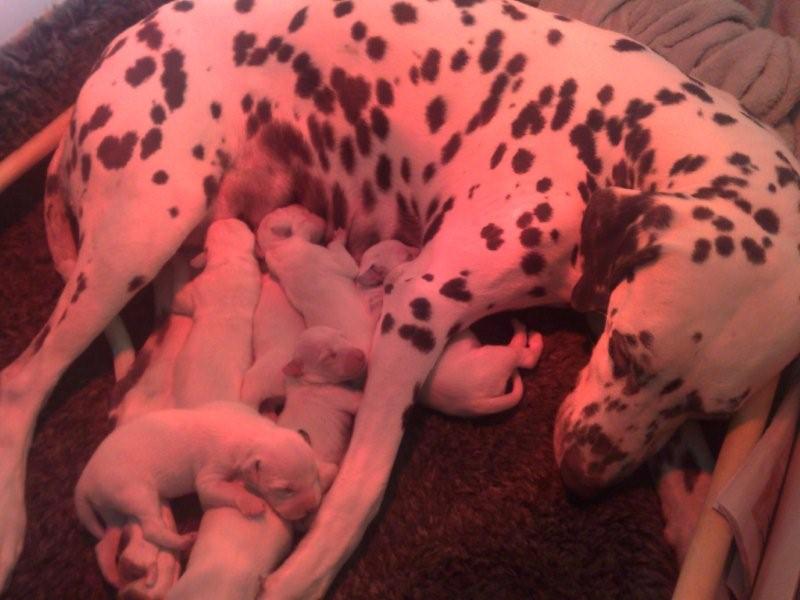 Mother and children 2 days old.....Perfect is so calm and there is never any noise from the puppies now as it was the first day, when some of them probably were hungry then.
Eros...... Jilloc's Excellent Lover is on work today *S* with Maria and that makes him very tired.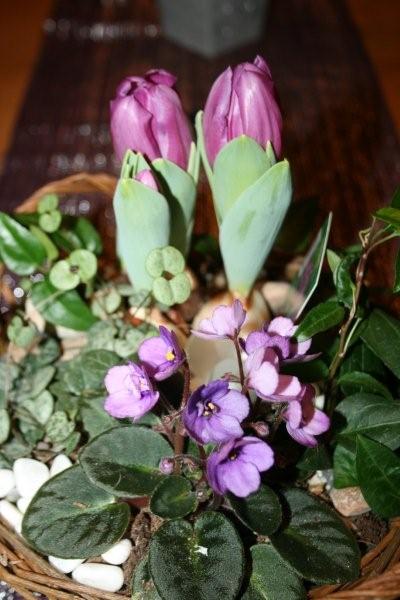 Spring flowers on the kitchen table.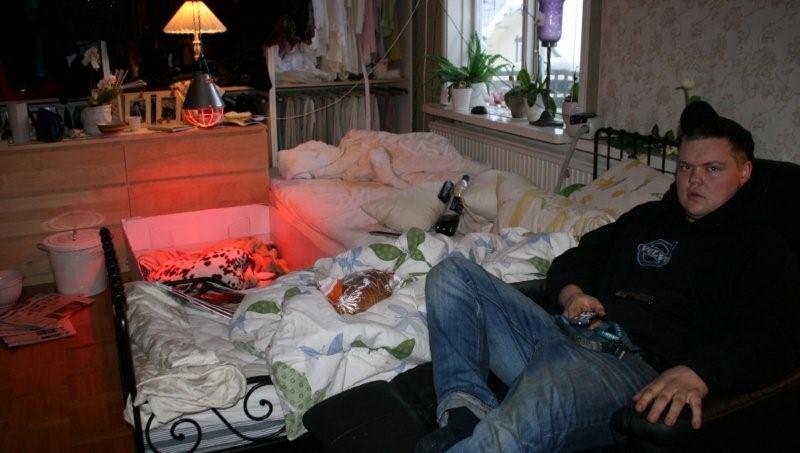 Babysitter waiting for lunch...and when I have to go down to make food he have to stay with Puffie and puppies just in case.
We got more snow......and in the evening here were -22 degrees again...oh my god our electricity bills kills us!!!
Tuesday 9 February 2010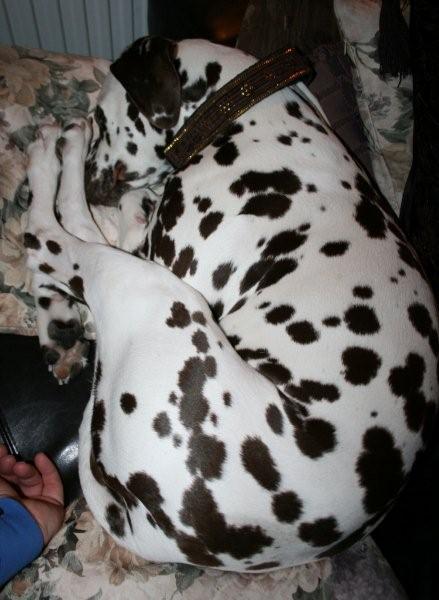 Jill in the same position that she probably had in her mothers stommac 7 years ago.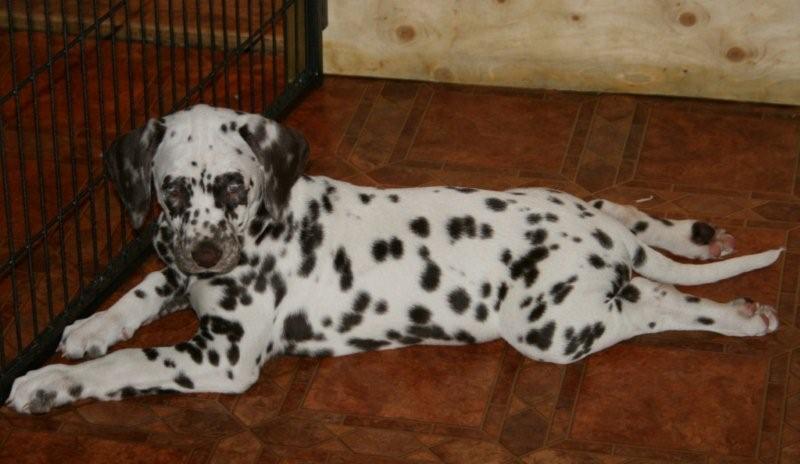 Ticket is a charming little girl.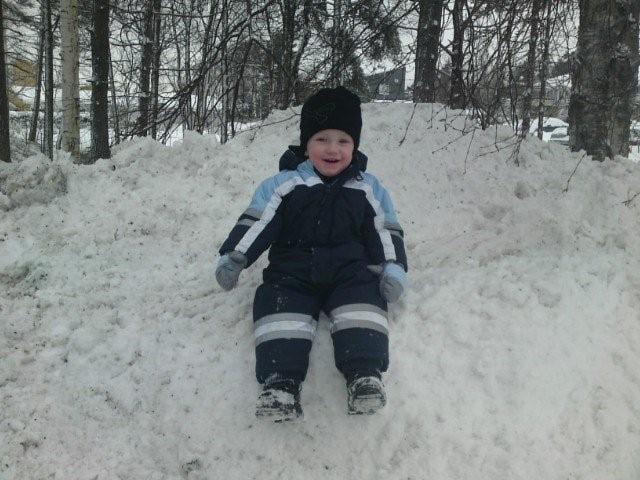 Photos from Nathalie of Eddie in the snow and at home. His best friend is the vacuum cleaner *S* that will change when he is older, I promise!!!
When I woke up after some hours sleeping this morning I saw that the small bitch was eating by herself, that is a good sign. Yesterday evening the smallest bitch weigh 220 g and now in the middle of the day she was 260, perfect even if she is just half of some others that are much bigger and fatter.
Perfect is such a calm and good mother and she is so proud over her litter. And I am so proud of her.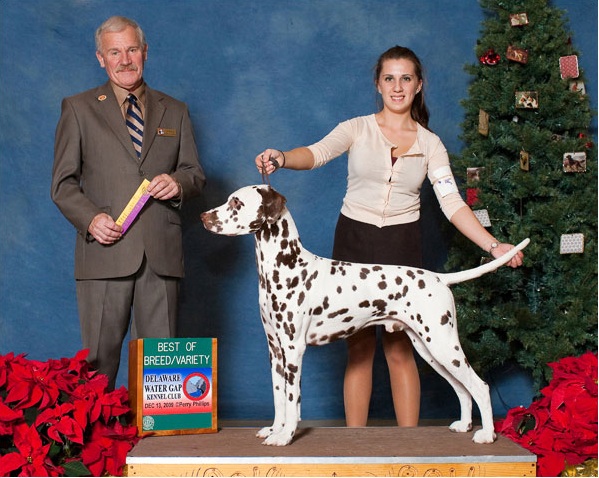 Disco, Jilloc's Rich and Famous have been BOB in some shows in USA I Leigh Valley and Delaware the same weekend in December.
Congratulations to Inna and Carl!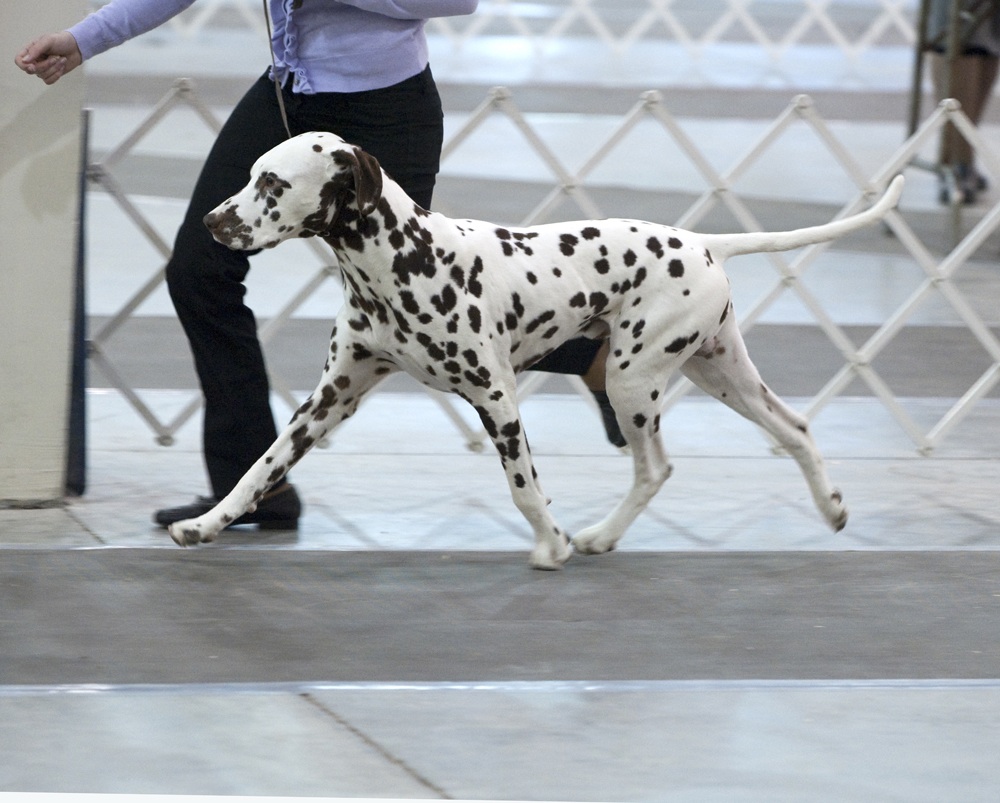 Disco running in the ring. In Usa they like their dogs in much thinner condition than we do, so I think he is soooo thin....
They probably have died if I have come there with Daddy or Bosson *S*!!!!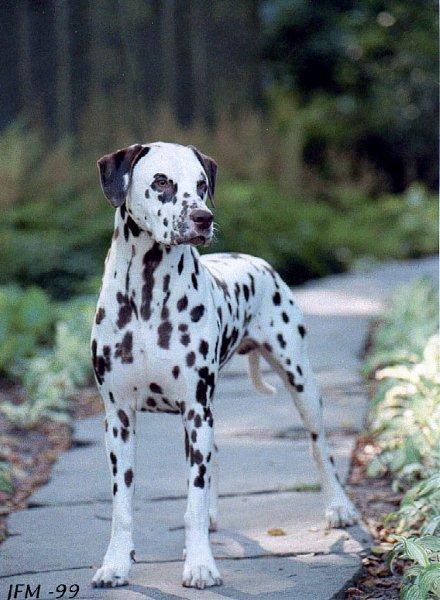 Disco and his father Devlin.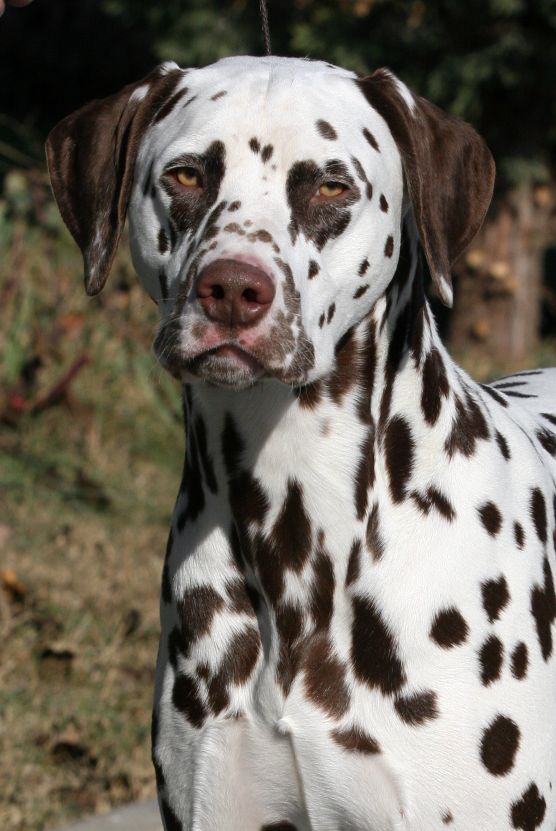 Dollar 10 months, Jilloc's Walk On Top a grandchild of Devlin and Sugardaddys son, now living in Spain.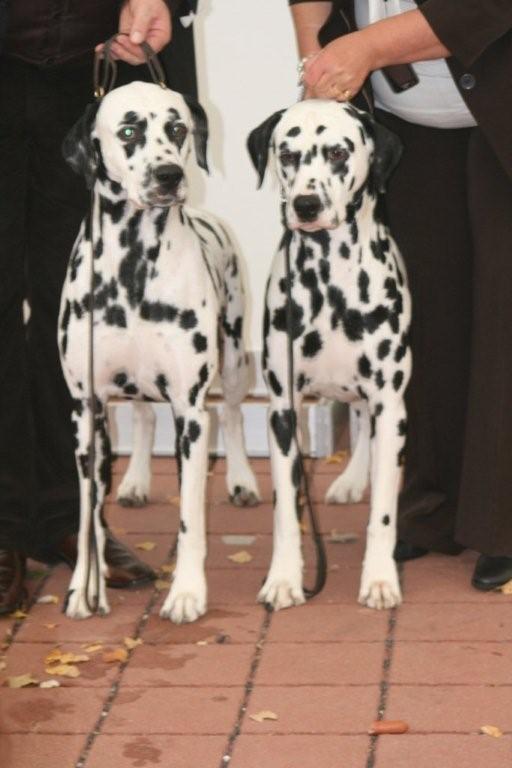 Here is Loverboy and Sugardaddy, oh what I love all those males.....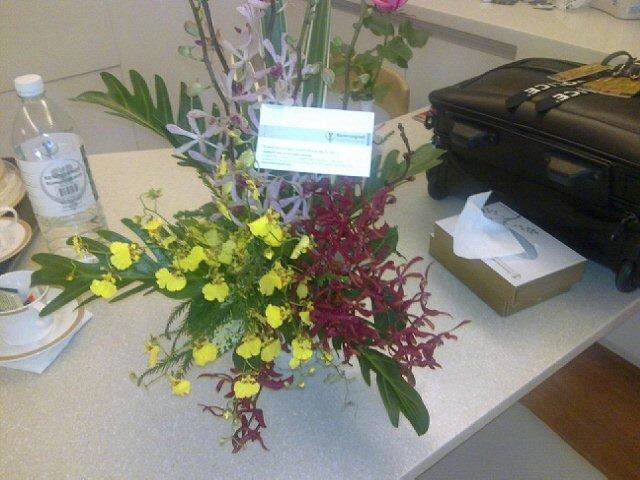 Yesterday Roy came out from the hospital in Bangkok he is now healthy enough to go back home. He got flowers from the doctors when he leave the hospital, such a difference from Sweden *S*!
Monday 8 February 2010
Just after midnight Perfect start to be more and more active, and at two o'clock the first puppy arrived.
Then nothing happened for too many hours so we talked with the vet and he asked us to be there at 7 o'clock. We were there a bit earlier as it was hard for her the last hour, she want to get the puppies out and did what she can but nothing helped.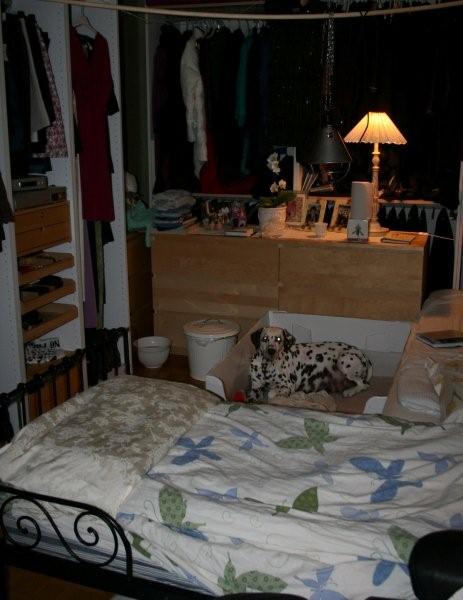 At home waiting and in the car on the way to the vet....poor Perfect.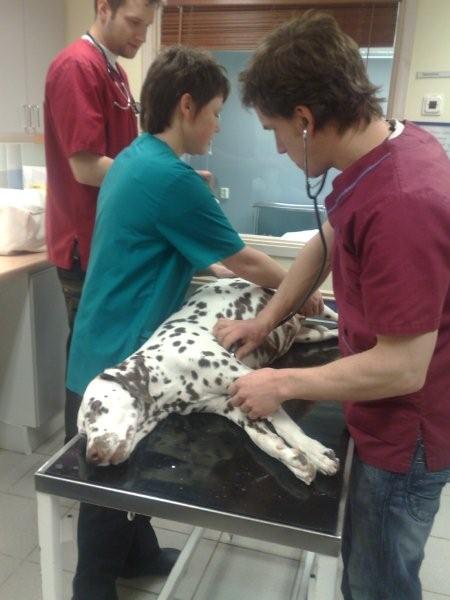 Puffie had the firstborn with her.......personal was very effective and soon she was sleeping.
As soon as she was sleeping she got a tube to breathe through and Annika wash her with anti infection fluid.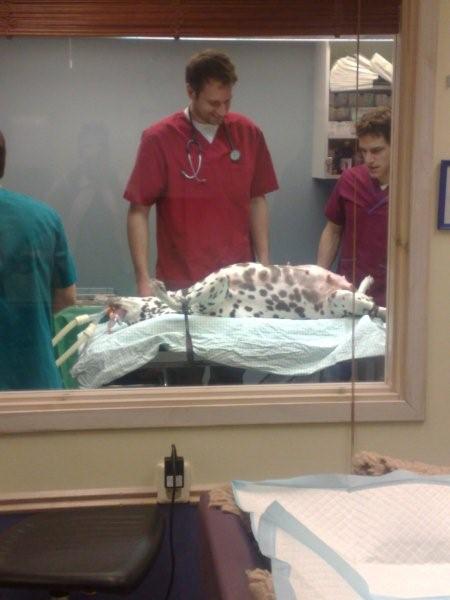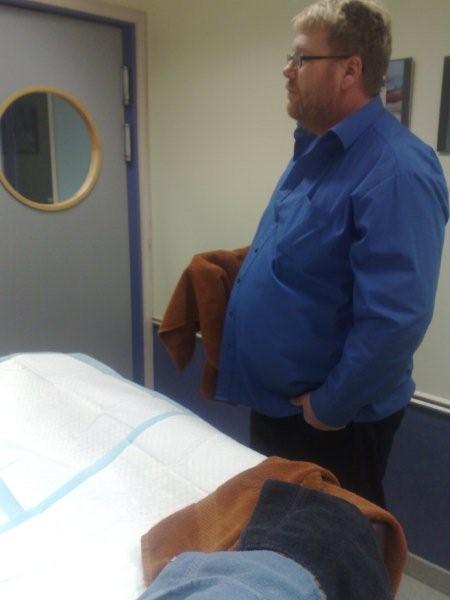 Two vet and one assistant it was perfect, here they are ready to open her. Rune waiting to receive the first puppies.
Here they come, and some of them was a bit affected by the c section and long waiting inside, but we were three persons that worked with them.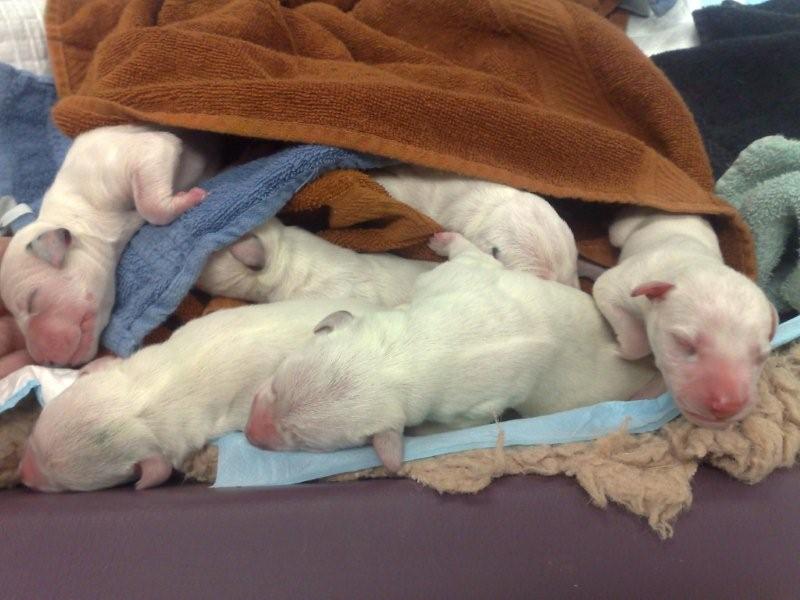 Here they start to be a bit dryer.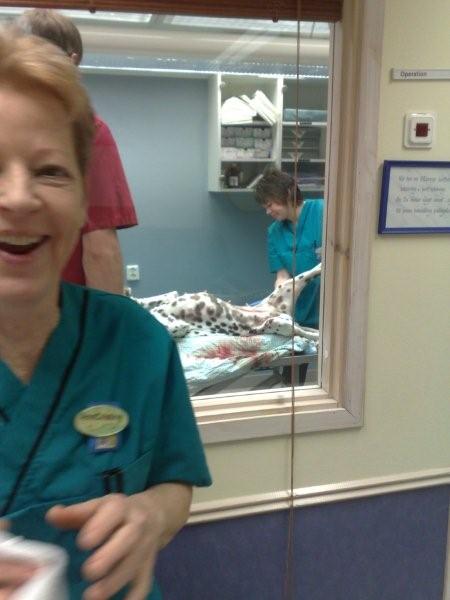 Some of them in my arms. Behind Ann Christine You can see a ready and thin Perfect again.
The breathing tube is out and she is going to rest here for a while until she is breathing better and we had to keep her warm, and it was heat in the floor too. Puppies in the big plastic box we bring there. Poor Rune falling asleep on a chair. It was so hopeless to try to stay awake we both fell asleep all the time. And Rune had to go to work as soon as we where home again.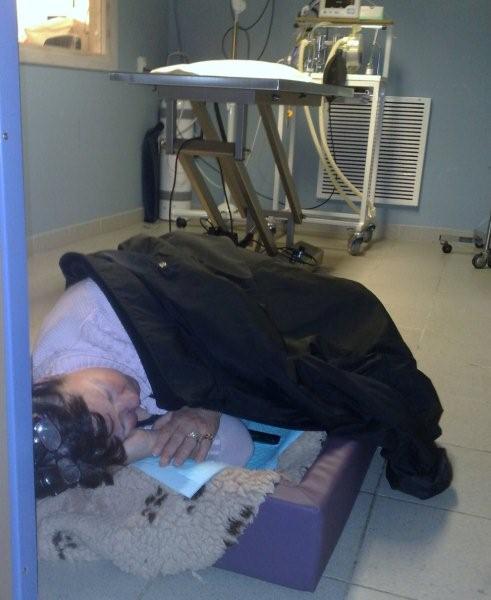 Thank god that I could fall down in our Bia bed for 30 minutes, I can't remember when I have slept that well before *S*!
I really can recommend to sleep or rest in that bed if You need it, lovely.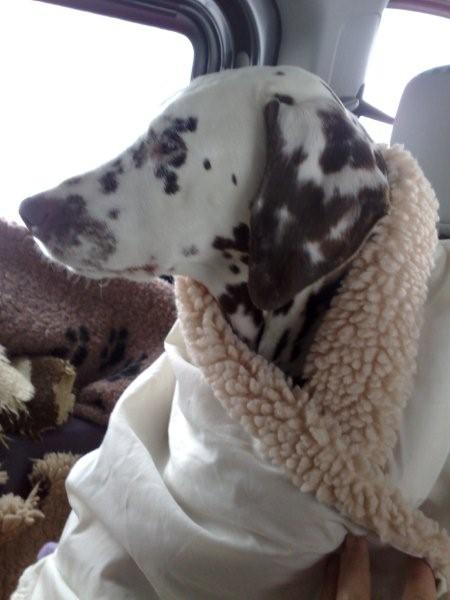 In the car on our way back home, and Puffie in the puppy bed at home finally after a hard night and day!!!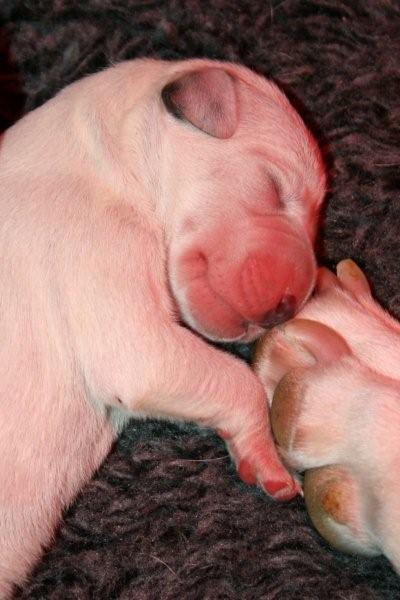 My favourite.
Some of the puppies was still a bit slow and especially two bitches was not that good at eating. I made Anne Marie Hammarlunds "Mothersmilk formula" and give two of them just some ml during the evening and night. In early morning they eat by them selves as soon as I took away the fattest ones, thank god.....hopefully it will continue.
Poor Rune have to go back to work and even to go to the checkups with my car this afternoon....but he did it and then he came home like a zombie to get some hours sleep...and he really need it!
Sunday 7 February 2010
Up after just two hours sleep.......Oooooo too short for me I feel so tired that I felt sick, thank god it is a day when Rune is home too.
Today Puffie did not want to eat or leave the puppy bed in the morning.....good that it goes forward with her pregnancy.
Amy, Rune and I eat an "early" breakfast (for us) and then he drive both "small Amy" Jilloc's Xtra Semisweet and Amy to the train in Skövde. I was sitting by Puffies side in the walking closet where we have made the whelping room this time to get as much peace as possible for her.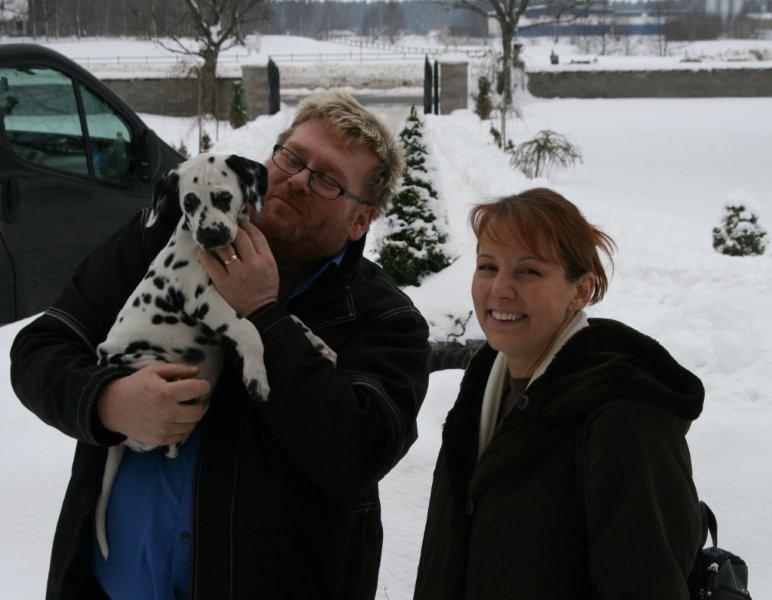 I have plans to take a photo together with puppy and father Bosson and Mother Gloria at the stair this morning but the clock was suddenly too much so we have to skip it. Just took some photos outside.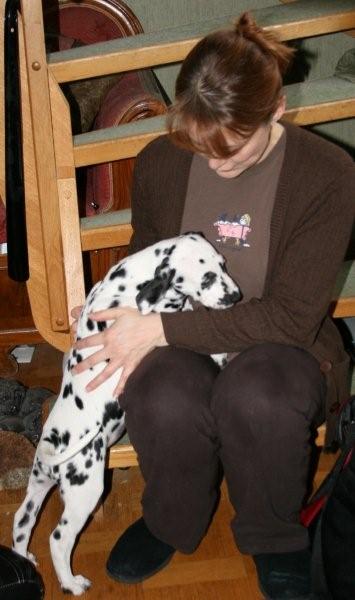 When Amy should dress puppy was happy to play with her scarf, hope she will sleep on the train and the flight back to her new home in Los Angeles, California, USA. Her mother Amy is a veterinarian and at home she have a bigger brother Mowgli, but she still don't know.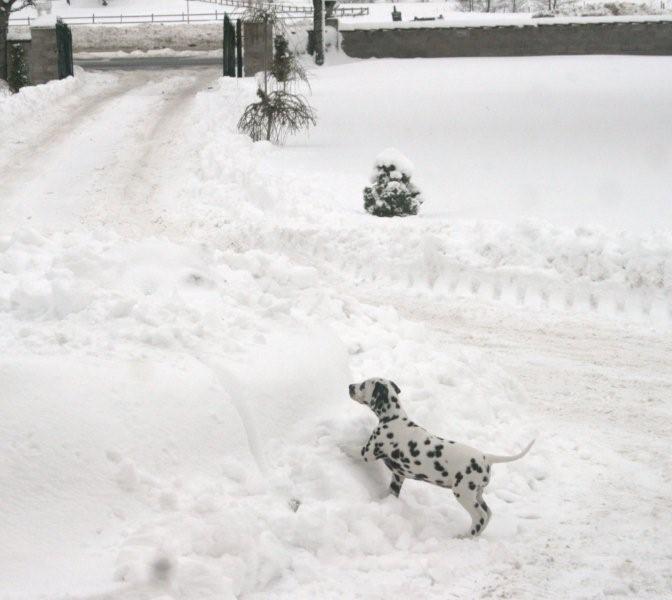 She played and pee before she leave the snow here for a country with much more pleasant weather.
We were waiting and waiting for the puppies all day long..........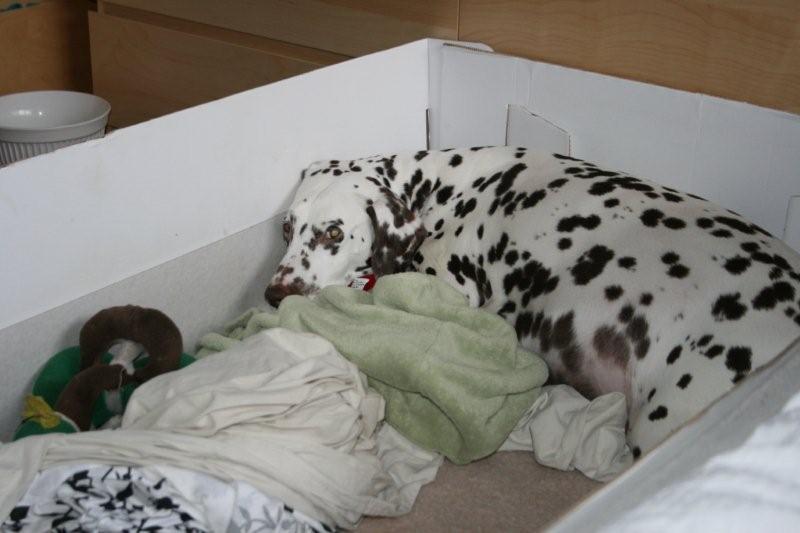 Puffie is probably waiting as much as we are. But she picked lot of things and squeaky toys in her bed while she was waiting.
Beautiful photos from our favourite photographer Pia in Bergen, Norway of EURO....her big sweet baby *S*, and some of his friends!
Just some months ago it was so much easier to run on the same place before the snow came.
We did not do so much about waiting for puppies, and we could see that something will happened very soon, when it was late in the evening......
Saturday 6 February 2010


Jilloc's W litter 1 year today, Congratulations to
the puppies in Sweden, Norway and Spain, and Penny that still is here with us.
Jonnie came for Runes egg and bacon breakfast together with us. We all enjoyed the sunny and beautiful day outside the windows.
Eva and Arne came for some hours, they have sold their house in Gothenburg and will move up her e in a month, Hurray!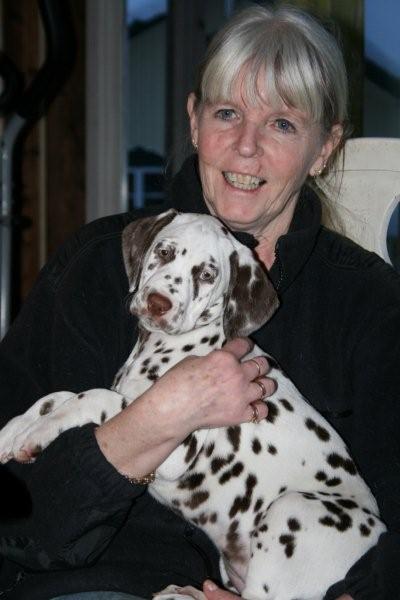 Xtreme Makeover, Extra in Evas knee.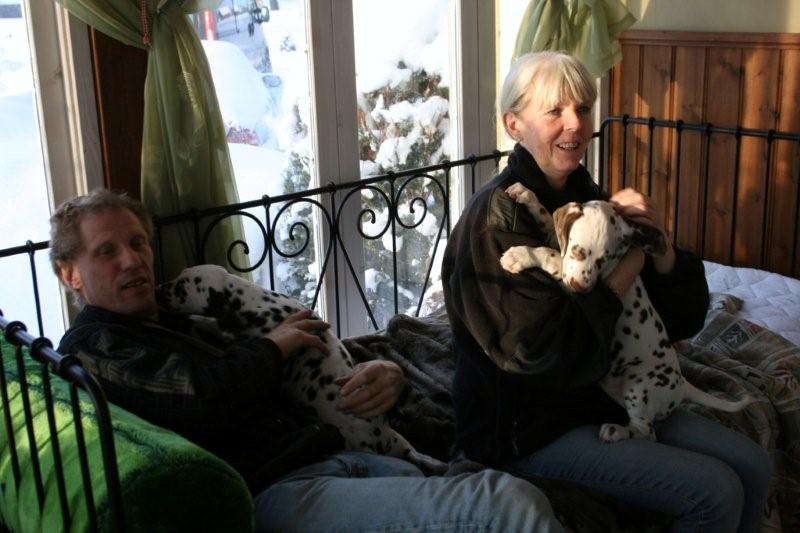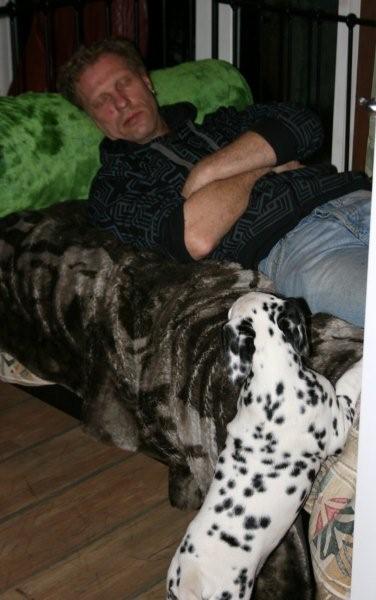 Puppies happy for visitors, but after drinking coffee Arne was back in the normal position on our dog couch. Puppy wonder what he was doing *S*.
In the afternoon Rune drive to the bus station to bring our puppybuyer and friend Amy from California here to us. She came with the bus from Stockholm.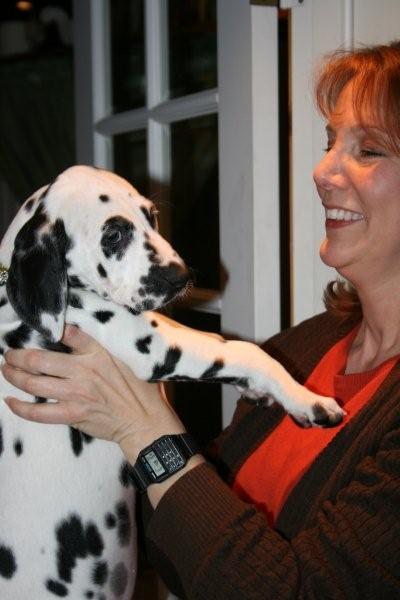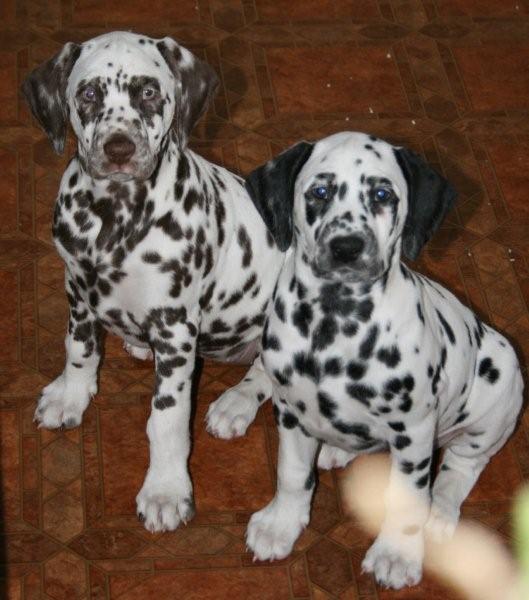 Xtra Seemisweet was happy that her mummy finally was here to bring her home...Last time in October when Amy was here to visit us she was just a little embryo in Gloria's stomach. Ticket and X Factor was a bit jealous.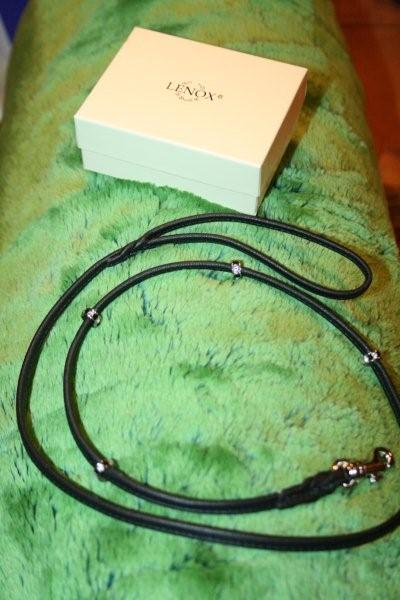 Amy bring a beautiful collar in black leather and with bling bling on for extra glitter and glamour, she know that it will makes me happy *S*.......And then she had Christmas presents for our dogs as she never sent them as I told her that it probably never will be delivered here...because of the bad postage.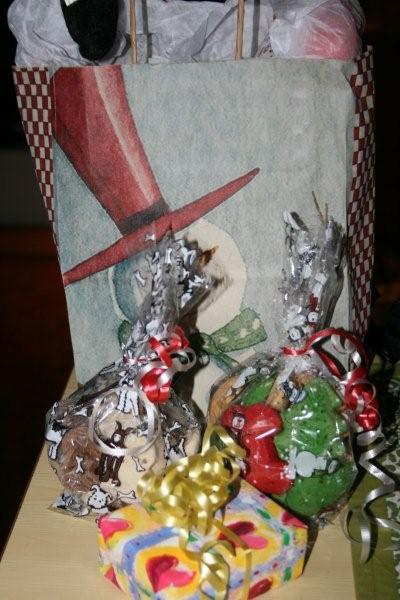 Dogs were so happy for their late Christmas gifts. And fantastic specially baked cakes for dogs...Rune almost eat them up as they smell soo good.
Amy, Rune and I eat and talked for many hours about lot of things about dogs of course.
We went through all papers and find out when I looked in the passport for Amy's puppy that they have forget to put the mmmmmin the passport for the vaccination and to make a stamp and sign it..SHIT, SHIT and SHIT what in hell can we do now as we can't reach the veterinarian now and she will go directley to Stockholm tomorrow morning and back to USA Monday morning, no time to act, but we have to do something otherwise she will be stopped in the gate as she will change plane three times.
At three o'clock we went upstairs Amy to sleep and Rune to look at TV and I to write for some hours in my diary....
Friday 5 February 2010
Finally Friday, so good especially for Rune.
He is on GI Diet for the second week and it have worked well for him, for the first time ever he is sooo strong and keep to the allowed things to eat!!!!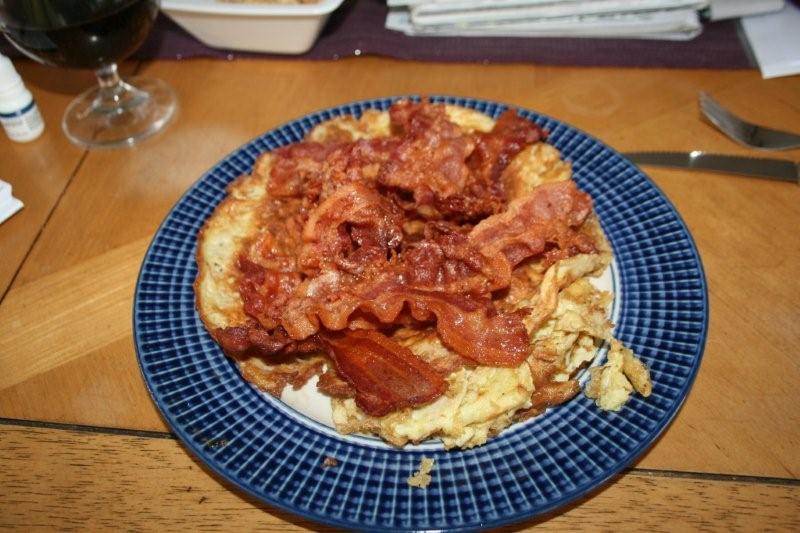 This is his favourite food bacon and omelette or eggs eggs eggs and eggs...
Jilloc's Scandal Beauty, Top Dalmatian Number One in Finland (Gloria's sister) got a perfect litter today 3 males and 5 bitches, and everything went so well, Best Wishes to mother and children and both owners Niina and Mette.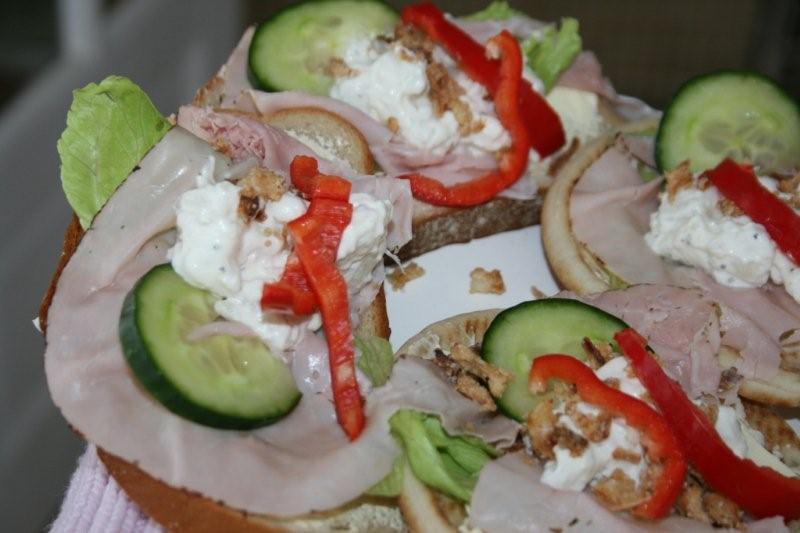 Jonnies breakfast.
Perfect eat a lot these days and rest a lot too....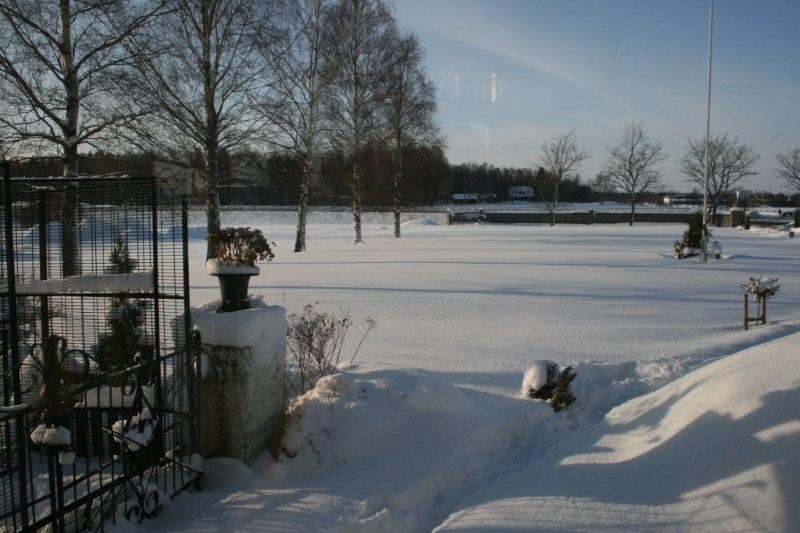 Sunny and another beautiful day.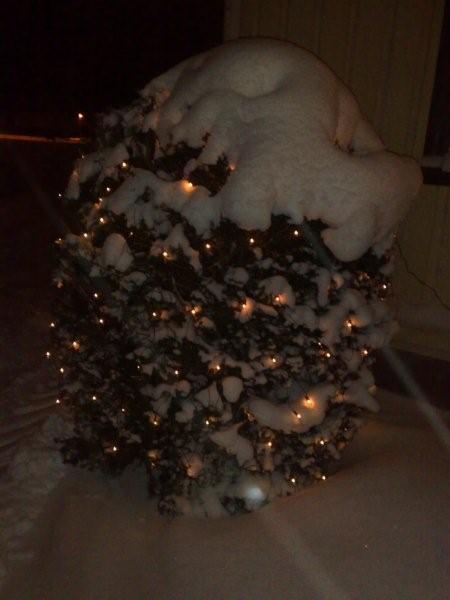 We still have the lights in the garden as it is so beautiful with all snow.
We looked at "Let's Dance" in the evening.
Then we looked in a new catalogue I got from Germany today and I love to order some dresses for my self and at the same time the size of the body at the models on the photos *S*!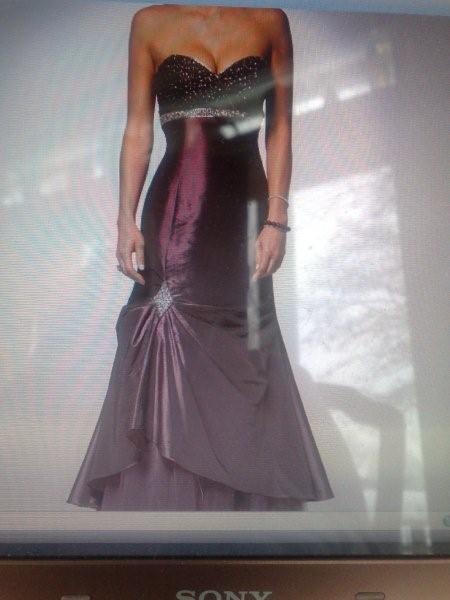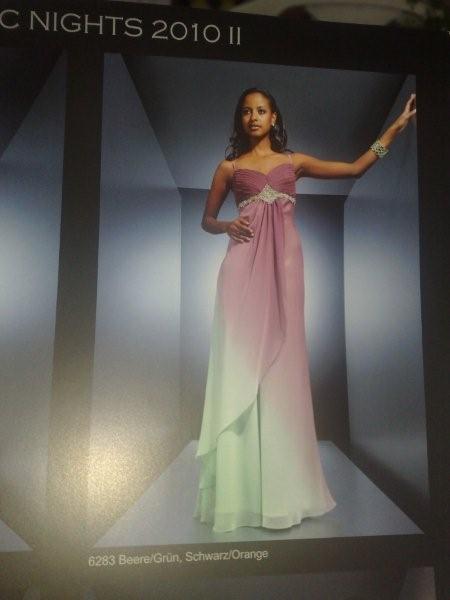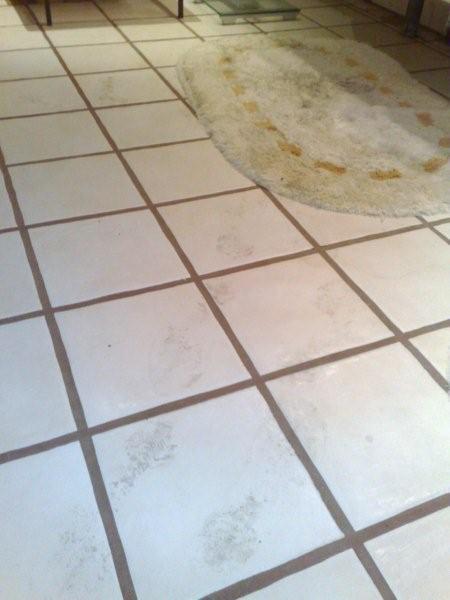 Jonnie have been in the shower and as always he walk around with his shoes on.....I told him that it look terrible after him every time and that I have to clean for hours..and he walk up to the bathroom together with me but couldn't see anything wrong?????????????????????? Is he blind??????????
Thursday 4 February 2010
This morning there were a meeting at Runes work 7 o'clock so he have to drive very early today too, poor. Jill was follow him to work today as she will work as a top model for the new Jula catalogue for a new twinkling collar for hunting dogs.
I was feeling a bit sick and was dizzy.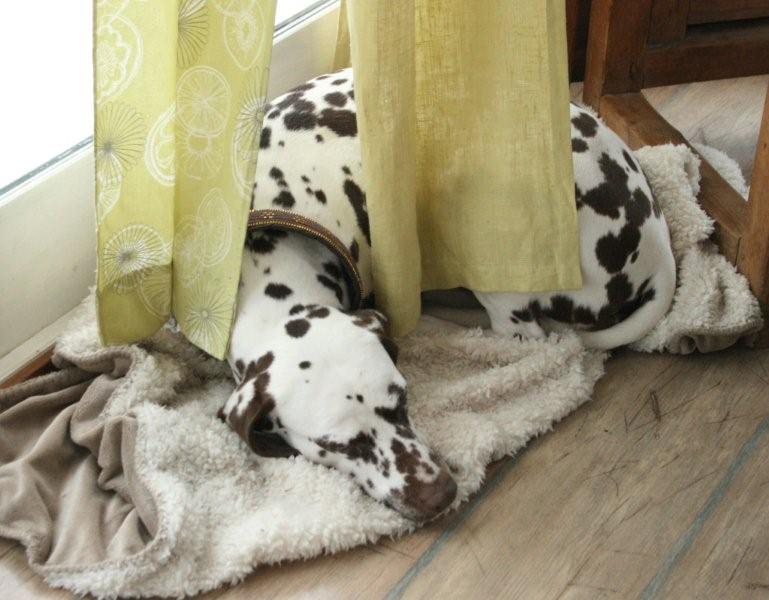 Jill was so tired after her work today and slept under the curtains for some hours, when Rune came home with her in the middle of the day.
Could not do so much that I wanted but did the most necessary things with dogs and puppies.
Jonnie bring my car out today as I might need it if Puppy start giving birth....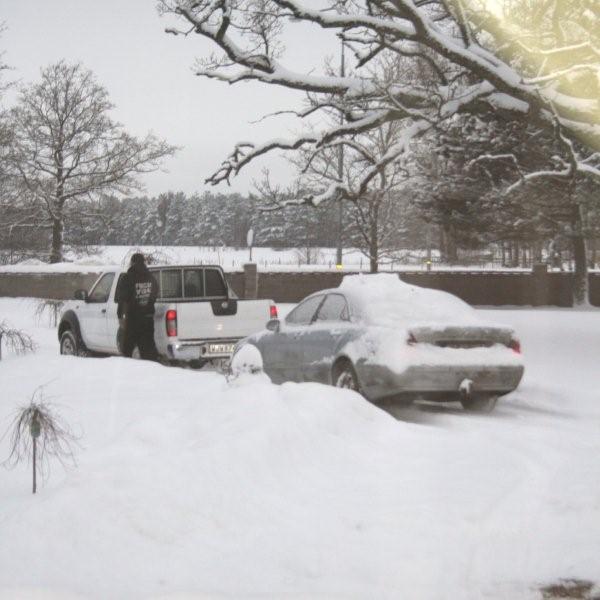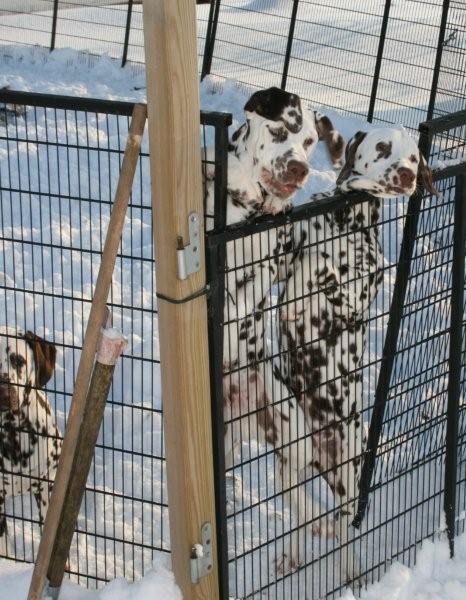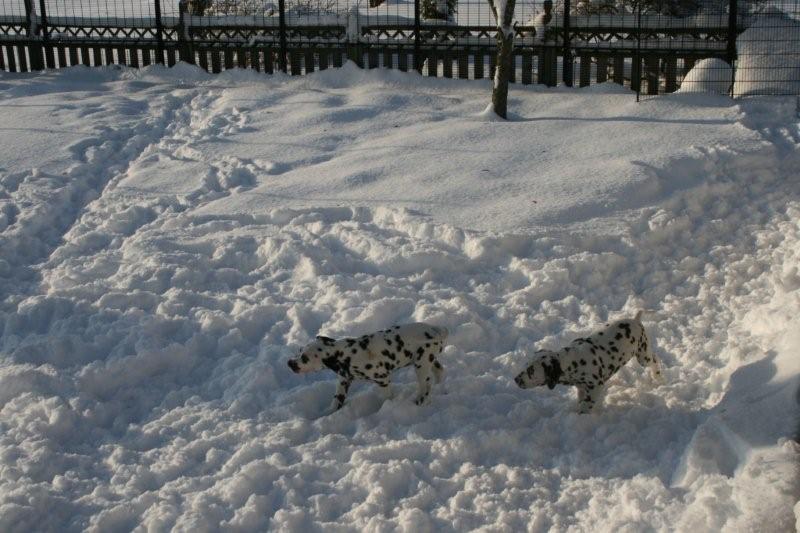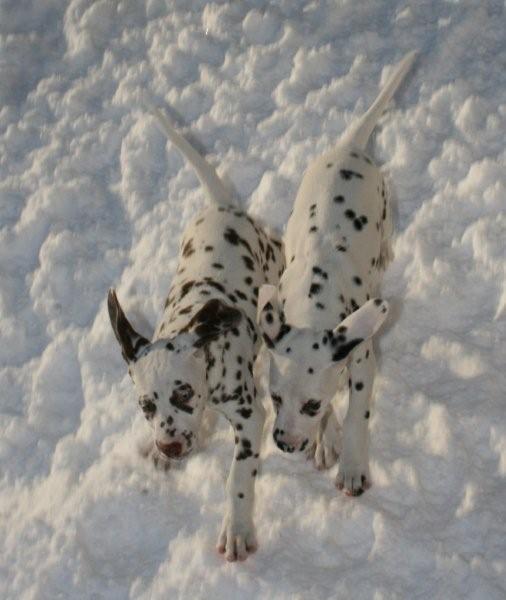 When the sun is up they can be out for 10 minutes as the most but they are so good on going to the door and show that they would like to go out again after sleeping to pee and shit.......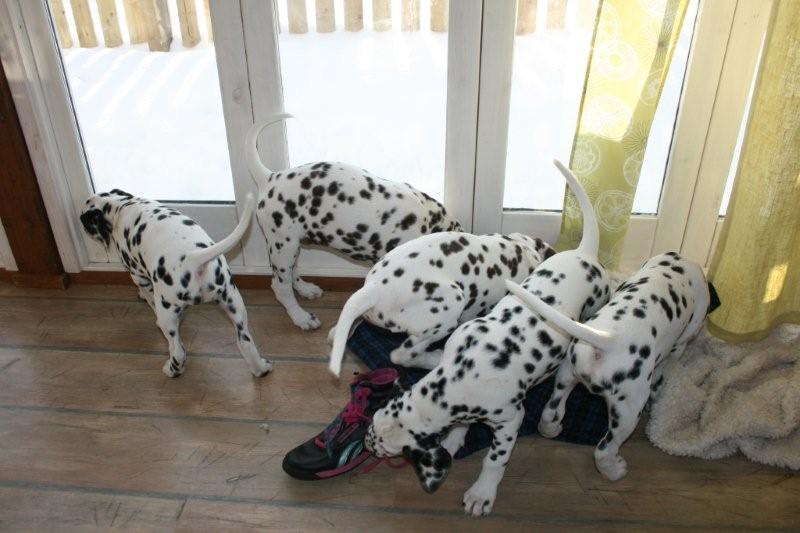 Always something to eat on...
Yummy yummy ...now the trees in the kitchen windows are perfect to play with if the puppies can decide......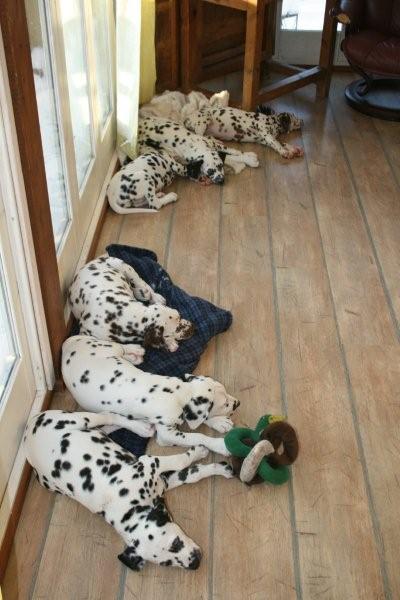 So tired after all things they have done and destroyed today *S*!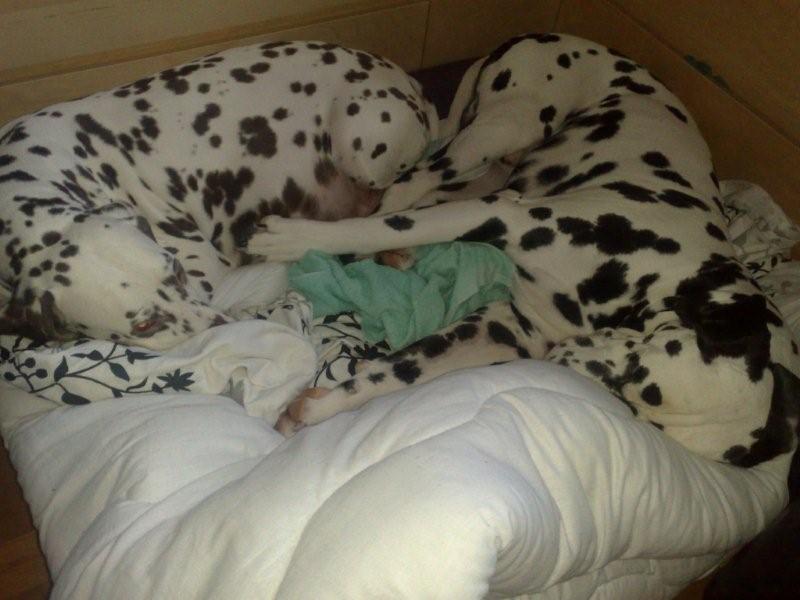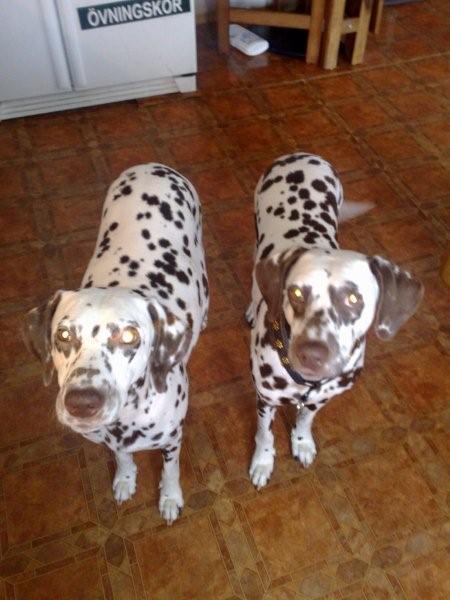 This morning when I looked at Perfect she had a BIG puppy in her bed...it was Daddy *S*..........Puffie and Jill waiting for sandwiches with pate.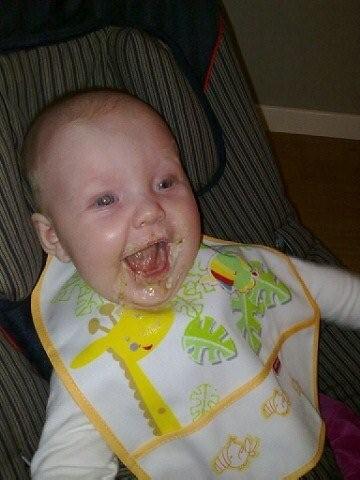 I got a new photo from Jens of Alicia starting to eat.....porridge?? I guess their dogs is standing ready to clean her up *S*!
When Jonnie was out driving in the evening the motor on the Pick up was broken so he had help to pull it to his home...now there is only another smaller pick up that is function as two of his cars is broken and our Renault is for Rune to go to work in and my MB is not so good in all the snow but I am home all the time now anyway.
Hi Hi Euro is with Pia all the time, he even help her on work *S* to answer the phone, I will call him some day!!
Euros naughty sister Snurra is phantom pregnancy and eat up a whole corner of my daughters very large and expensive mat that was big enough for a whole room.........The mat was in pure wool and a "Once in a lifetime Buy" (especially if You have dogs...just ask me...I have learned a lot during the years).
Roy still at the hospital and it feel much more safe when they keep him there....
Wednesday 3 February 2010
Rune went up before my phone was calling and when he saw all the snow he got stressed he run down to check out if it was possible to come out with the car but he realised immediately that it was no use to even try.
He look at the computer when the bus will come and saw that the only one will be here 6.25......he was in a hurry as he absolutely have to be at work before 8 today as the education will start then...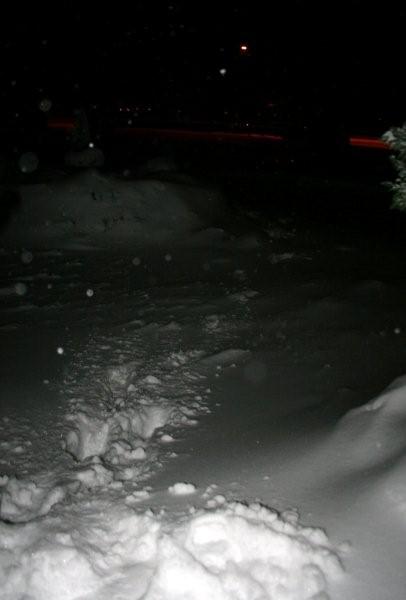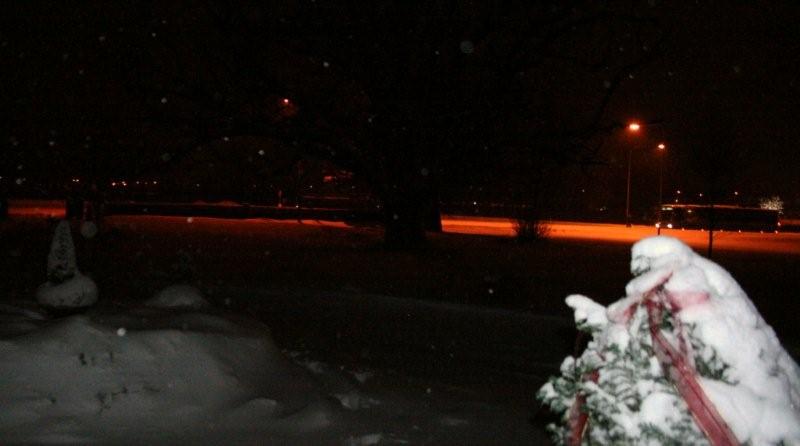 He almost couldn't jump throw the snow out to the road in his shoes and he had no time to bring extra socks or shoes or anything...just run out.
When he reach the road 100 m from our house (You can see him under the lamp in front of the bus on the right photo) the bus arrived and he jump on and was ready to pay, BUT the conductor did not take any money nowadays only card...and his card have he dropped last week so he have ordered a new one but it hasn't come yet!!! So he did not have to pay at all as the driver understand that he haven't been going with the bus before and that he did not know about that.
When he came to Skara he have 2 km to walk in the storm, snow and mud...but just after a little while there came a friend from work and pick him up in the car so he came dry and in time to his work.
I was calling for the man with the tractor in the afternoon when the storm have settled down, and he came immediately and took most of the snow away.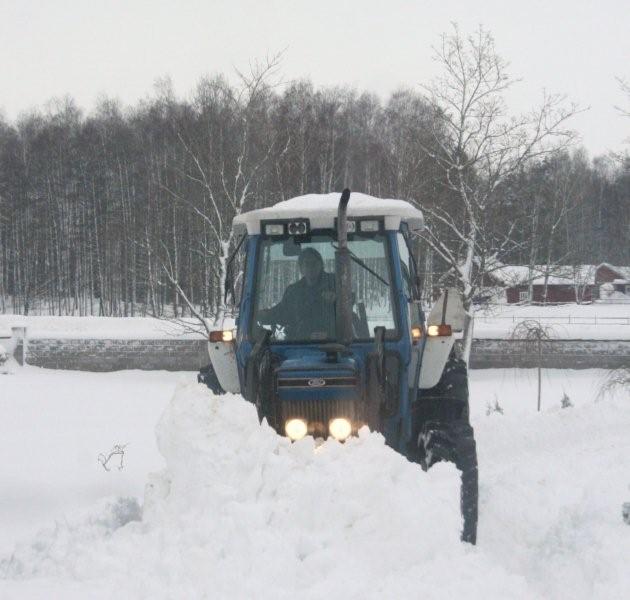 Jonnie was driving to Jula to bring Rune home in the afternoon.......Rune was happy to see that the road in to our house was clean when he came home. Puffie had problems in the deep snow in the garden.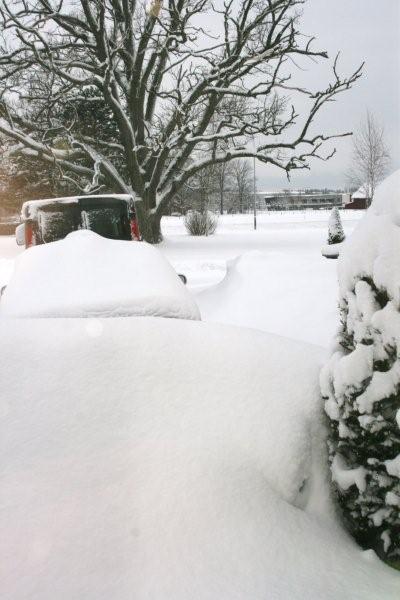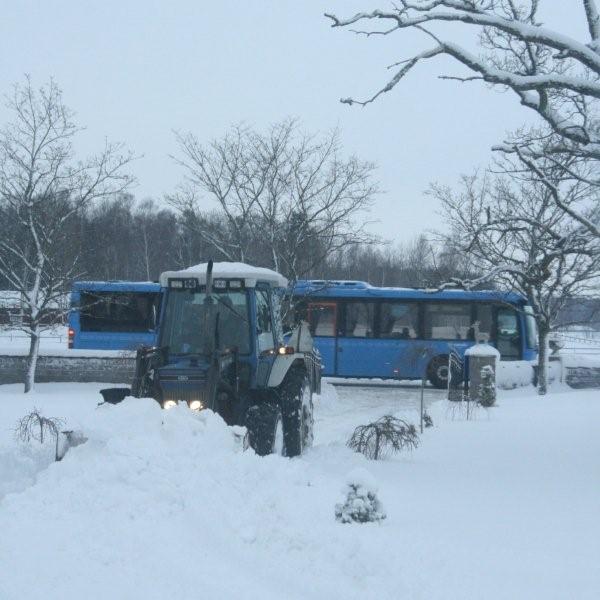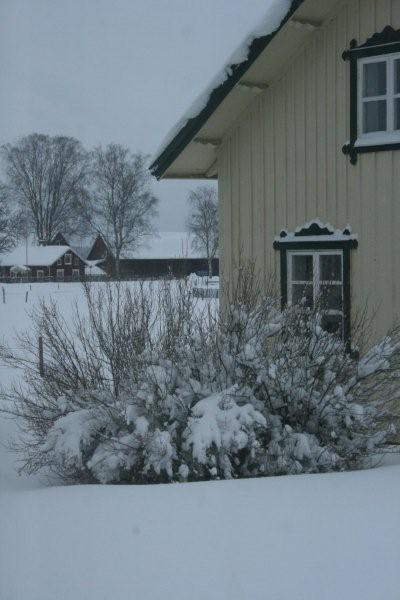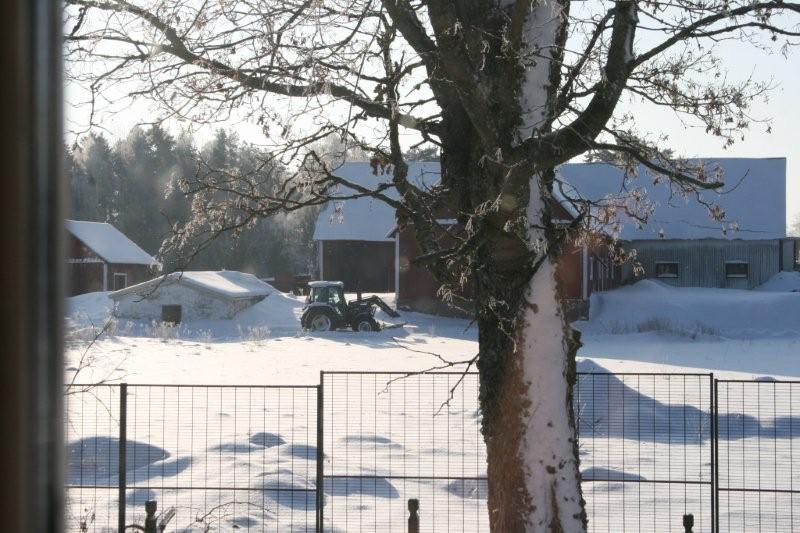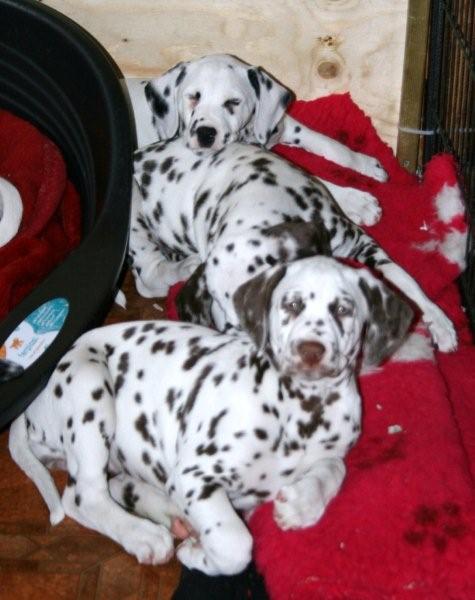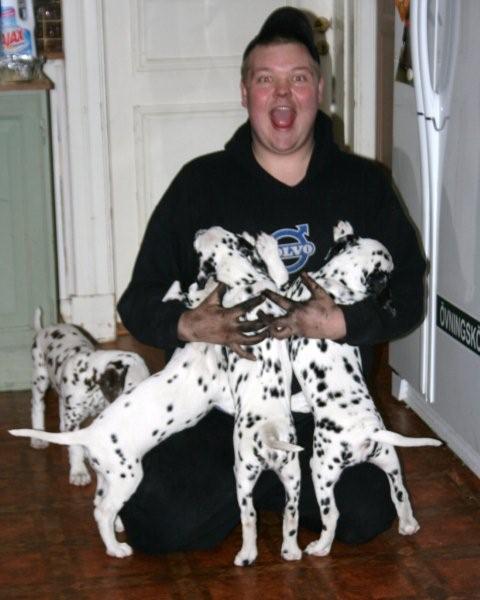 Extra is resting for a while......together with her siblings. All of them so happy when Jonnie arrived.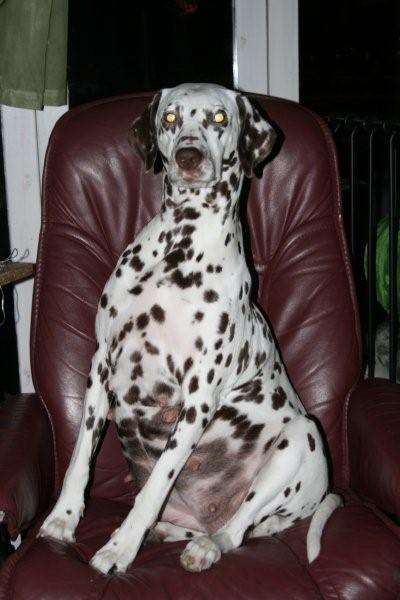 Perfect is sitting and look around as a queen. Jill and Daddy was close together on the coach.
Jonnie was washing the King Cab in the night in a truck garage where his friend is working, that is his favourite thing to do, even if it just last for 5 minutes on the road with mud and snow now. But what gone is gone!
Tuesday 2 February 2010
Snowstorm!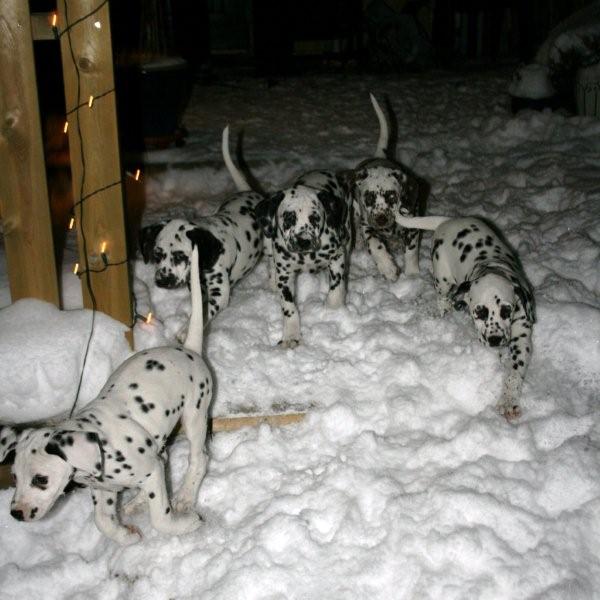 Rune have to work extra today too as he should have an education tomorrow morning for Norwegian people and he would like to be prepared.
He worked until about 7 o'clock and then he came home to get some puppies to the vet, 50 km south again. Then he were back home at 21.15 finally, he have had a long and though day.
We entered 5 dogs to the WW Show in Denmark this summer.
In the late evening there were so much snow and the storm made it to large tops in front of our house and I understand that if Rune will come out with our car he have to dig a lot to the morning, poor....so I put my alarmbell at 6 o'clock.
Monday 1 February 2010
Snow, snow and even more snow......
There were lot of phone calls with all kind of problems today that took most of the time of the day, so everything I have planned have to wait. We know that Roy have been sick many days with high fever somewhere in Asia, and now he was at hospital there...I told him yesterday that he have to go there for a control and now they have found out that he had both sides lounge infection. He have been on drop for a day now and then they send him back to the hotel, but in the evening he feel so bad that we have to call back to the hospital and say that he was coming in again.
Rune have to work until late this evening.