Week 22, 1-6 june
Week 23, 7-13 june
Week 24, 14-20 june
Week 25, 21-27 june
Finally the day that I have waited for sooooooooooooooo long. I haven't seen Rune for 6....SIX WEEKS, and haven't talked and nown anything what he have been out for during this time. And I guess that he have missed me as much as I have missed him.
I was at the castle about 14.30 and the team that made the TV 4 videodiary directley took me aside to make an intervjuv about my time separated from Rune. Suddenly someone that I know but don't know came out from the kitchen door at the castle. And I start laughing....................It was RUNE, but I have never seen him like this...he looked excatley like on an old photo of him, when he was 16 year.......Oh my god!!!!
Just now I think it was worth this long time away from each other, as I could see how successful he have been <3!!!
But I have hated every minute of those weeks, but we needed this chans to get healtier and get a new start of our new life, and just now I enjoy to go home with my darling and start with our new way of living together.
In front of the camera he directley said........(he saw that I have been sucessful too)....Your weddingdress have to fit now???
Yes I said. Then we have to married, he said, I do not want to wait longer. Take it easy I said..we can do it next year. Oooooo Nooooooo he said we will do it THIS YEAR. But it will take a loooong time to arrange everything I try.......But Rune said that he will take care of most of the things around the wedding, so what could I say more than Yes *S*, and it will be at New Years Eve as we have planned for many years. Six months to go!!!!
Then I met Maria and K-F that still was there together with Rune, and Linn that was coming to pick Maria up to go home. Love to see them all.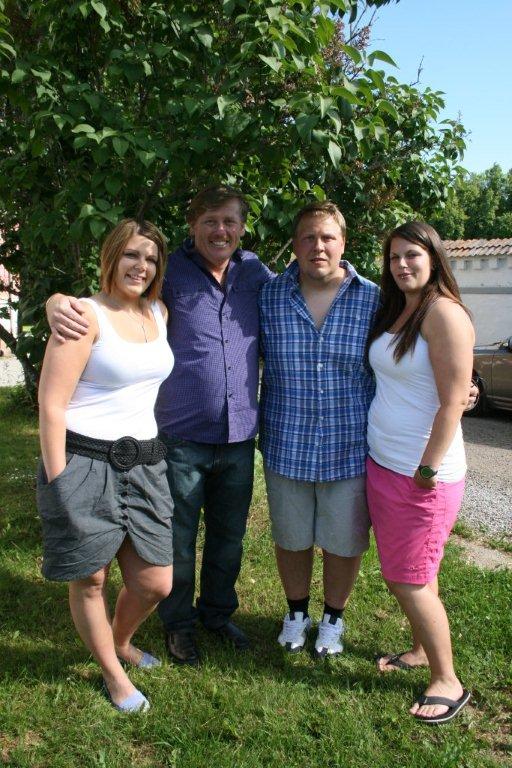 Week 26, 28-30 june